Students Trained & Placed
Kitchen Training Facility
International & National Internships only at 5-star Properties
One to One Corporate Mentorship
An Entrepreneurial Culture at the Campus
Dignified with Rankings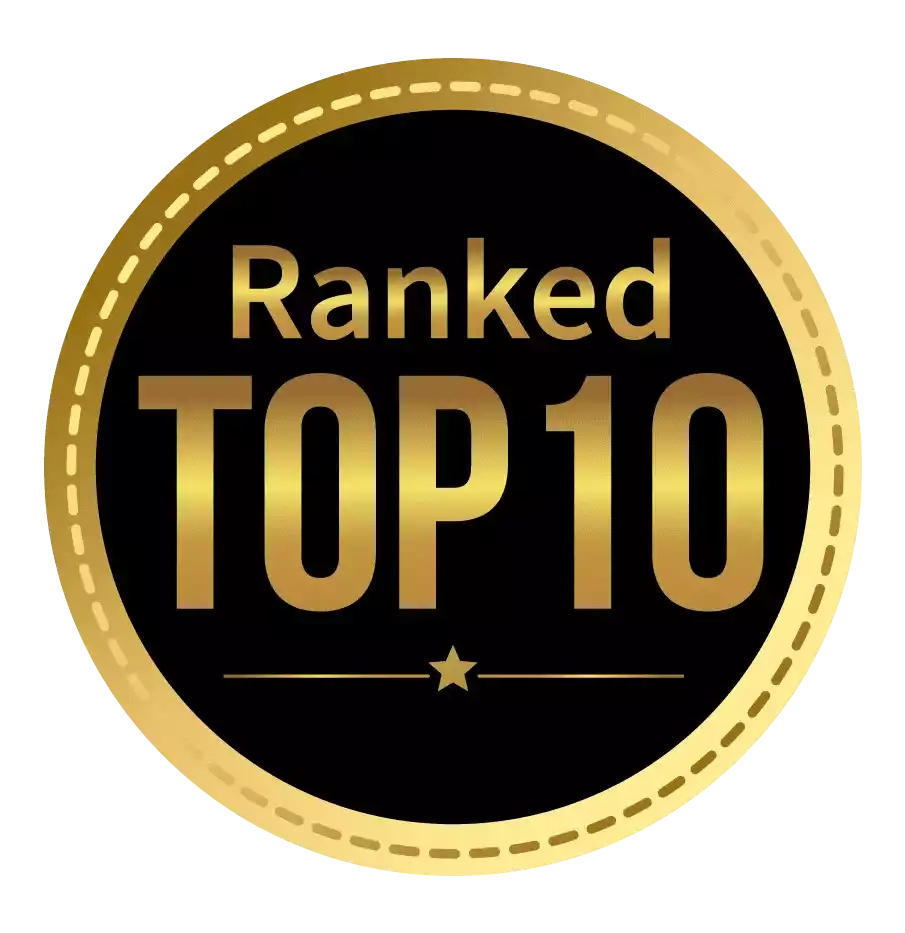 Amongst India's most promising Hotel Management Institute by Higher Education Review 2022
---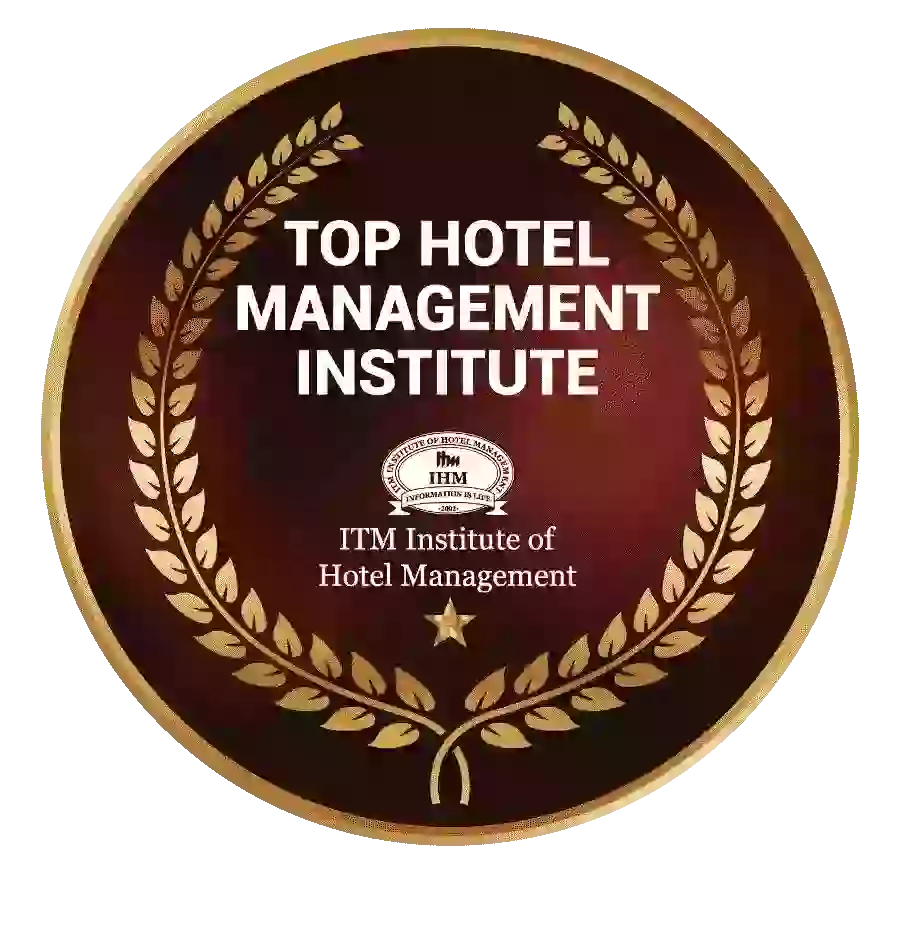 Ranked Top Hotel Management Institute awarded by Times Education Icon 2022
---
Quality Education, Outstanding Administration & Leading Infrastructure by Educational Excellence Awards & Conference 2021
---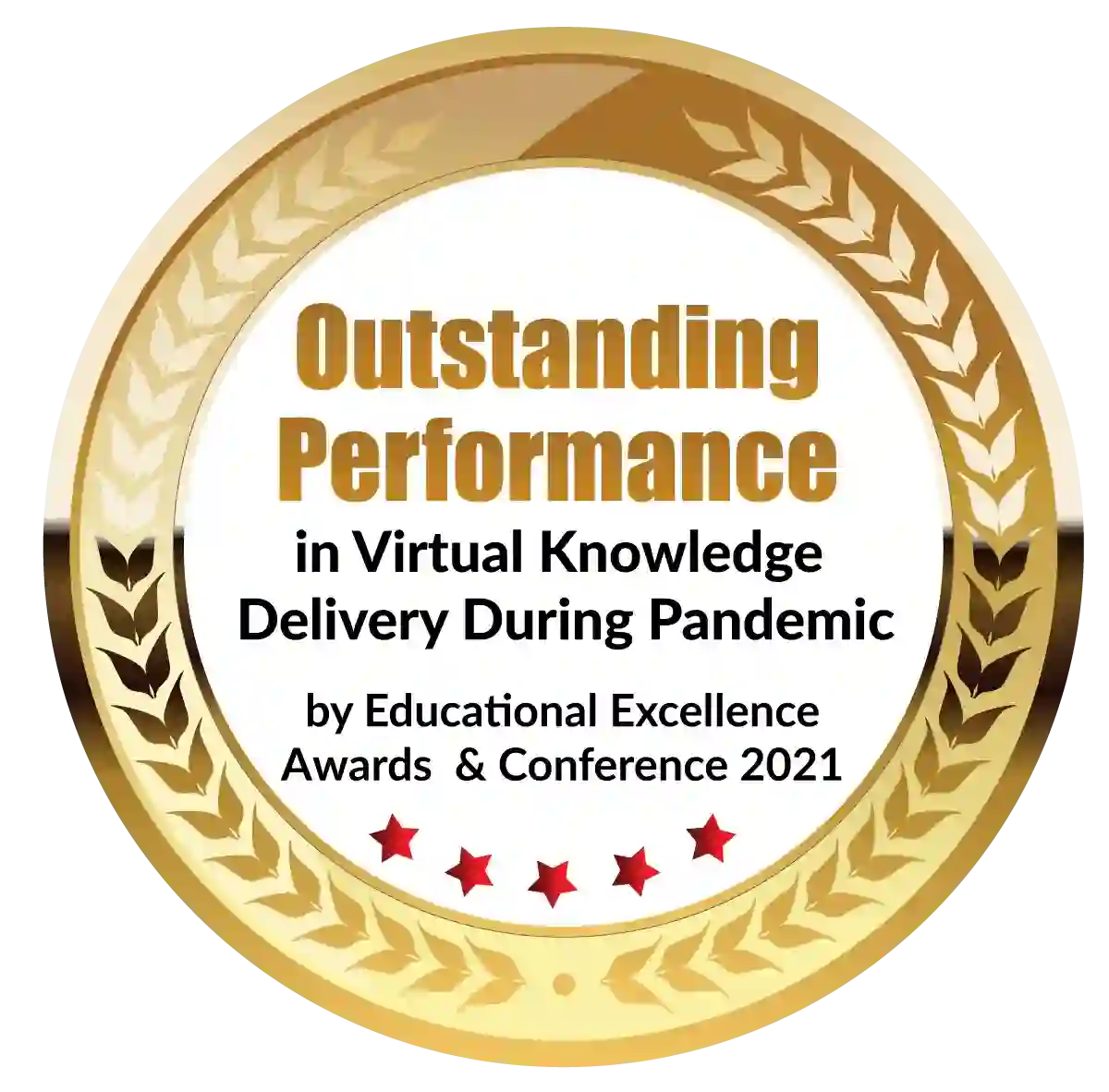 Outstanding Performance in Virtual Knowledge Delivery During Pandemic by Educational Excellence Awards & Conference 2021
Fashion design is one of the most creative degree options and is a popular stream from vocational schools in India and abroad. Within a decade, the fashion business has grown by leaps and bounds. If you want to work in the fashion industry, choosing the right fashion design school will open up a world of possibilities for you. However, before studying in a fashion design course, it is necessary to understand some of the main features of the program.
Although fashion design and textile design are closely related, there is a distinction between the two. While fashion design focuses on creating clothes and accessories, textile design teaches students the process of generating structures and designs for knitted, woven, printed, or surface embellished materials, as well as the production of these fabrics.
Qualification in Fashion Design
A candidate must meet specific eligibility requirements to enrol in fashion design course. For your benefit,  listed a couple of them below.
They must pass a recognized board's class 10+2 examinations with a minimum score of 50%.
After that, a candidate can take fashion design entrance exams such as NIFT, NID, CEED, and UCEED to get into UG and PG fashion design programs.
A candidate with creative ability and a desire to produce apparel and accessories should enrol in fashion design course in addition to achieving the qualifying standards.
The most prestigious fashion design institutions, such as the National Institute of Fashion Technology (NIFT), have their own set of admissions requirements and procedures.
Exams for Fashion Designers 
Most educational institutes use a design aptitude test to shortlist candidates for admission to their Fashion Design Course program, which is followed by a review of the candidate's portfolio and a personal interview. The following are some common fashion design entrance tests that hopefuls should consider taking:
NIFT Entrance Exam
Pearl Academy Entrance Exam
GD Goenka DAT
NID Entrance Exam
IIAD Entrance Exam
AIEED
Fashion Designing Skills 
Candidates interested in pursuing a Fashion Design program should have the following skills:
Good Drawing Skills
Creativity
Artistic Thinking
Innovative Skills
Observation Skills to Look for Detailing
How Do Fashion Designers work?
First and foremost, fashion designers research market and fashion trends. Following that, they create sketches for their apparel or accessory collection. Fashion designers also contact manufacturers to choose the fabric or other items they need for their garment or accessory line. Fashion designers occasionally attend trade events. Finally, fashion designers perform fittings and revisions on prototypes before selling their finished goods through their showrooms or clothing retailers.
Is Fashion Designing a Good Career?
 Fashion design is a good career choice for artistic and creative individuals. Aspirants wishing to study a fashion design course have a wide range of employment options. To become a fashion designer, it is necessary to have not only aesthetic and creative skills, but also excellent communication and decision-making skills.
Fees for Fashion Design Courses
The average fashion designing course fees vary from INR 3,00,000- INR 8,00,000. The fees also vary from institute to institute, but more or less it starts from INR 90,000
Fashion Designing Courses after 12th
After completing their 12th grade in arts, science, or commerce, aspirants might pursue a profession as a fashion designer. A student who has passed their class 12th boards can apply for a Diploma in Fashion Designing, however, to be accepted for a Post Graduation in Fashion Designing, they must have completed a Bachelor's degree with suitable aggregate marks.
Fashion Designing Diploma
A diploma in fashion design lasts one to two years, during which time students are taught only the practical skills needed to pursue a career in fashion design, with little focus on theoretical knowledge.
Institutes such as the International Institute of Fashion Technology, Pearl Academy, and others provide fashion design diplomas and postgraduate diploma degrees, as well as linked areas such as textile design, in India.
The applicant must have completed Class 12 or equivalent from a recognized board to pursue a diploma in fashion design courses.
A PG diploma in fashion design courses requires a bachelor's degree in fashion design courses from a recognized university with a minimum grade of 50%.
Individuals with a three-year Bachelor's degree in any field from a recognized institution are eligible to enrol in this course.
Some schools require candidates to take a written exam followed by personal interviews, while others provide students with immediate admission.
Fashion Design Bachelor's Degree
Bachelors Fashion Designing Course are full-time programs with specialties in BDes, BSc, and BA Fashion Design.
Admission to these fashion design programs is determined by state and national entrance exams, while some universities prefer to give admission purely on merit.
Admission to BSc fashion design programs is based on merit as well as admission examinations administered by the institute.
Admission tests for AIEED, AIFD, CEED, USED, and other institutes include AIEED, AIFD, CEED, USED, and others.
For admission to the Bachelor of Fashion Design program, entrance exams are necessary; however, some institutes provide merit-based admission.
The ITM Group of Institutes offers bachelor's degree programmes such as,
Bachelor of Design in Interior Design
Bachelor of Design in Visual Communication
Bachelor of Design in Fashion Design
Bachelor of Science in Animation & VFX
Bachelor of Design in Animation and VFX
Fashion Designing Courses After Graduation
Masters fashion design programs are two-year full-time fashion design programs that focus on core specialisations such as fashion design, fashion management, and so on.
Students having a BDes/BA/BSc in fashion design can apply for postgraduate fashion design programs.
NIFT, CEED, SOFT, and other entrance exams are used to enrol in PG Fashion Designing programs.
Fashion Designing Courses at IGNOU
IGNOU introduced a certificate in fashion design (CFDE) course in both English and Hindi mediums for students who have finished their class 10 education (or class 12) with minimal passing marks from normal or distance education methods. The course fee for the IGNOU fashion designing course is INR 5,000 and it can be completed in 6 months to 2 years.
The following is the IGNOU fashion designing course syllabus:
Fundamentals of Fashion Design
Pattern Making and Sewing Basics
Introduction to Fashion Design Industry
Fashion Communication and Entrepreneurship
Specialisations in Fashion Designing
It is critical to identify what speciality you want to pursue in fashion design before entering a career in the field. According to the latest market trends and demand in the fashion business, the best specialities in fashion designing courses are listed below.
Textile Design 
Accessory Design
Fashion Technology
Fashion Communication 
Fashion Management 
Knitwear Design
Job Opportunities in Fashion Design
Those wishing to work in the fashion sector must be well-versed in a variety of textiles, weaves, drape properties, colour, and shifting trends. Candidates interested in pursuing a career in fashion design should review the following job profiles:
Fashion Designer
Aspirants to the position of fashion designer can either launch their label or work for a company that designs clothes for them. As a fashion designer, you'll be responsible for styling several types of clothing, including jeans, jackets, women's wear, children's wear, men's wear, evening wear, knitwear, sportswear.
Marketer of Fashion
Candidates for this position could work for clothing firms, boutiques, or outlet chains. Aspiring fashion marketers should seek to publicise and raise awareness of a specific brand, designer label, or department store. So, if one selects this job, they will be expected to plan, direct, or coordinate marketing plans and programs, such as determining a demand for a firm's and its competitor's products and services and identifying new clients.
Fashion Concept Manager
People in this role are expected to come up with original ideas for which a designer, brand, or fashion house should create a clothing or accessory line. People that fit this profile also conduct research and make recommendations for how the new clothing line should be promoted.
Fashion Consultant/Personal Stylist
The majority of people who want to work as fashion consultants or personal stylists are self-employed. However, in this job description, one may only build a name for themselves if they have a solid reputation in the fashion sector. A fashion consultant/personal stylist's normal job is to assist clients in creating a wardrobe that enhances their public image. People in this field advise people on the newest fashion trends, clothing styles, colours to wear/avoid, and make-up and hairstyles.
Coordinator of Fashion
They are in charge of ensuring that a department store's, design house's, or fashion magazine's fashion sections have a consistent 'look and feel.' A fashion coordinator must regularly monitor numerous fashion journals and stay current with industry trends to advise the organisation on the fabric, design, and style the company should make.
Organisers of Fashion Shows
A fashion show organiser is responsible for planning a variety of fashion events. To be successful in this profession one should have good connections.
Quality Assurance Manager
A quality controller's first and most important job is to establish quality standards for everything that is purchased for a new collection. Aside from that, the quality control (QC) manager offers directions to each department to ensure quality in various procedures associated with garment manufacture. Quality control is also responsible for checking the quality of the product throughout the production process.
Top Recruiters in Fashion Design
Omega Designs
Orient Craft
Pantaloon
Proline
Shahi Exports
Dignified with Rankings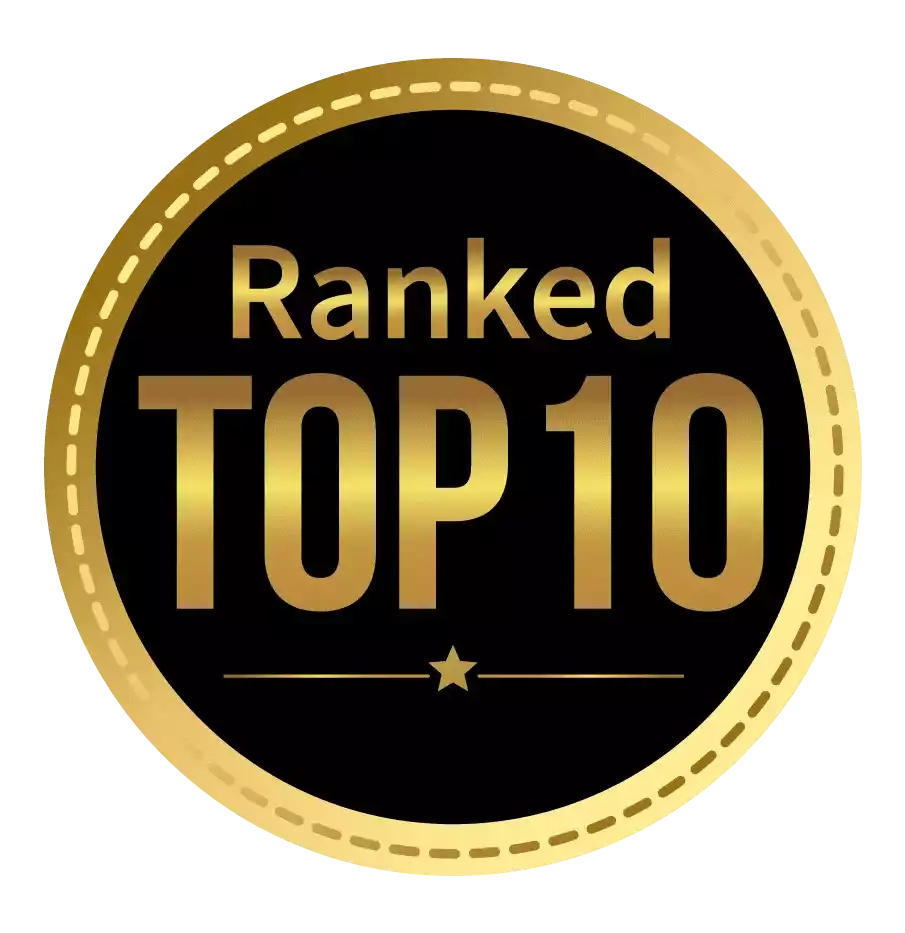 Amongst India's most promising Hotel Management Institute by Higher Education Review 2021
---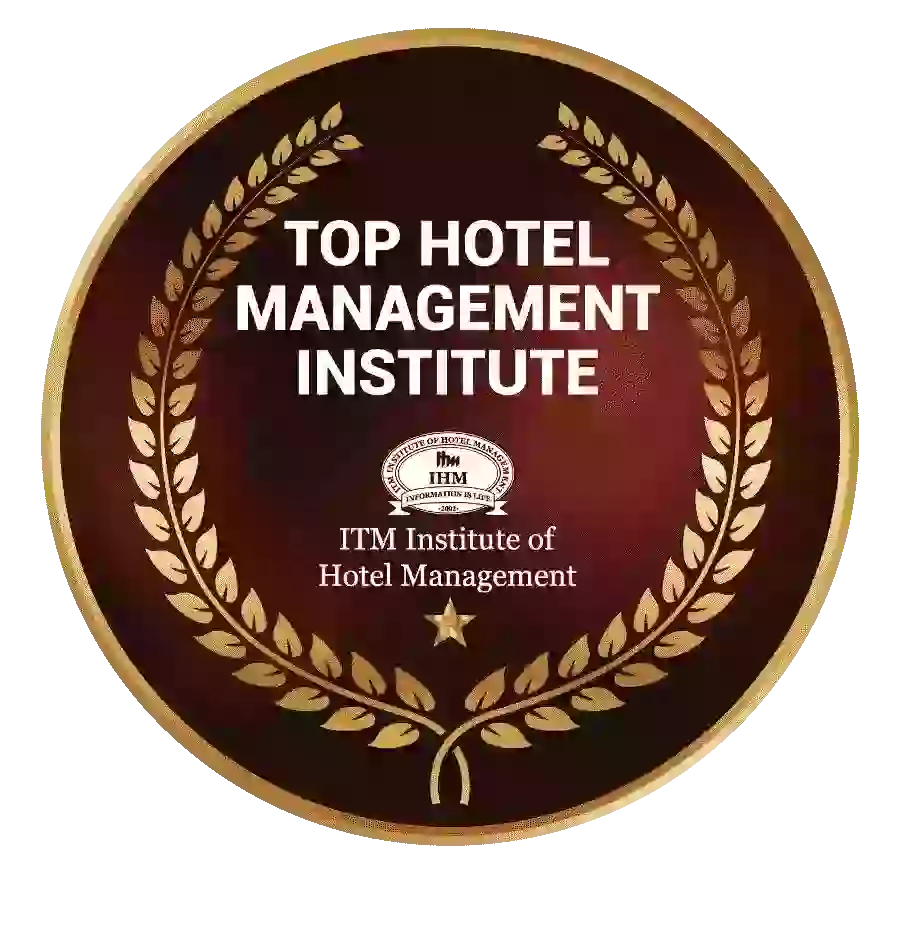 Ranked Top Hotel Management Institute awarded by Times Education Icon 2022
---
Quality Education, Outstanding Administration & Leading Infrastructure by Educational Excellence Awards & Conference 2021
---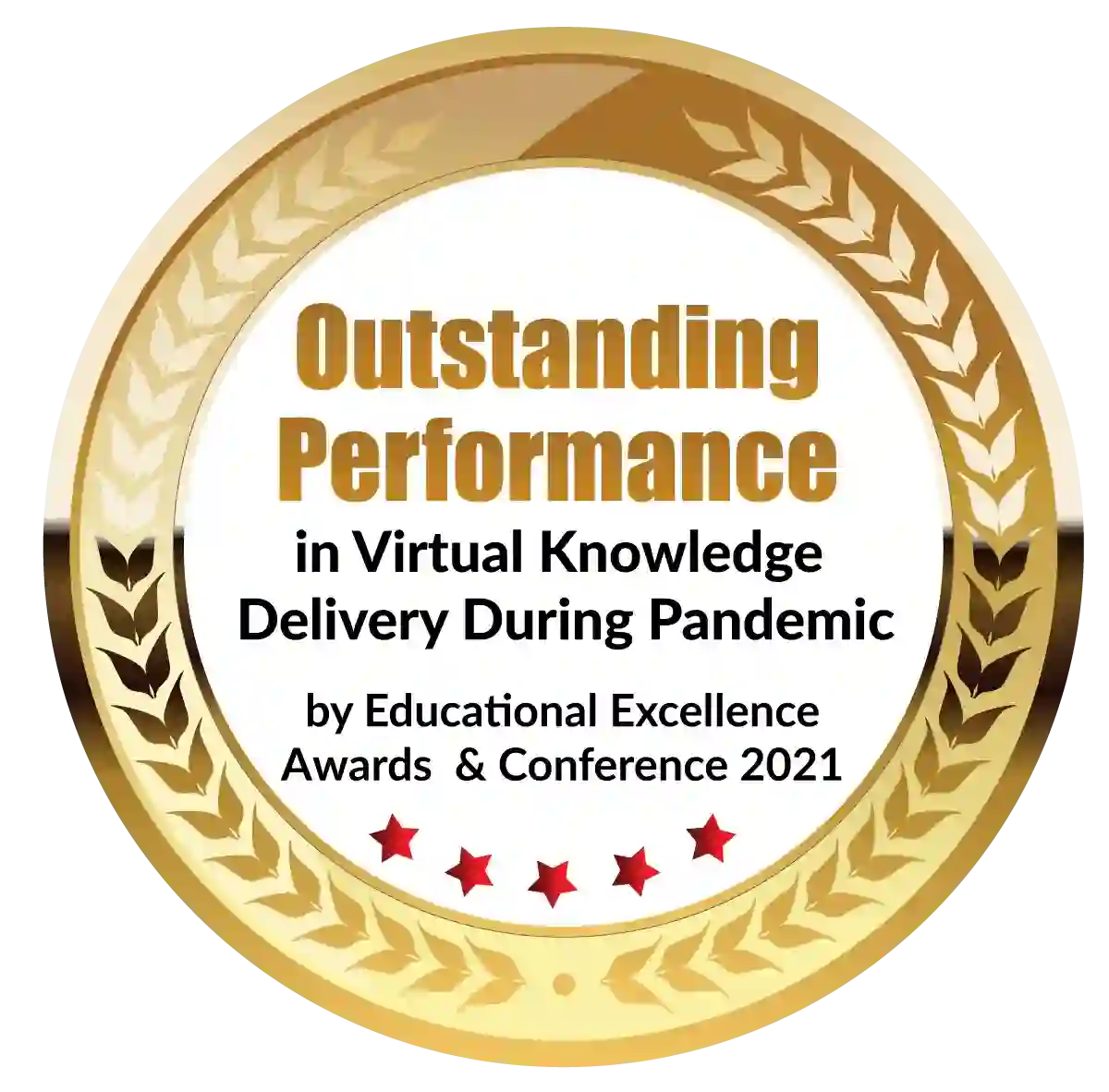 Outstanding Performance in Virtual Knowledge Delivery During Pandemic by Educational Excellence Awards & Conference 2021