Students Trained & Placed
Kitchen Training Facility
International & National Internships only at 5-star Properties
One to One Corporate Mentorship
An Entrepreneurial Culture at the Campus
Dignified with Rankings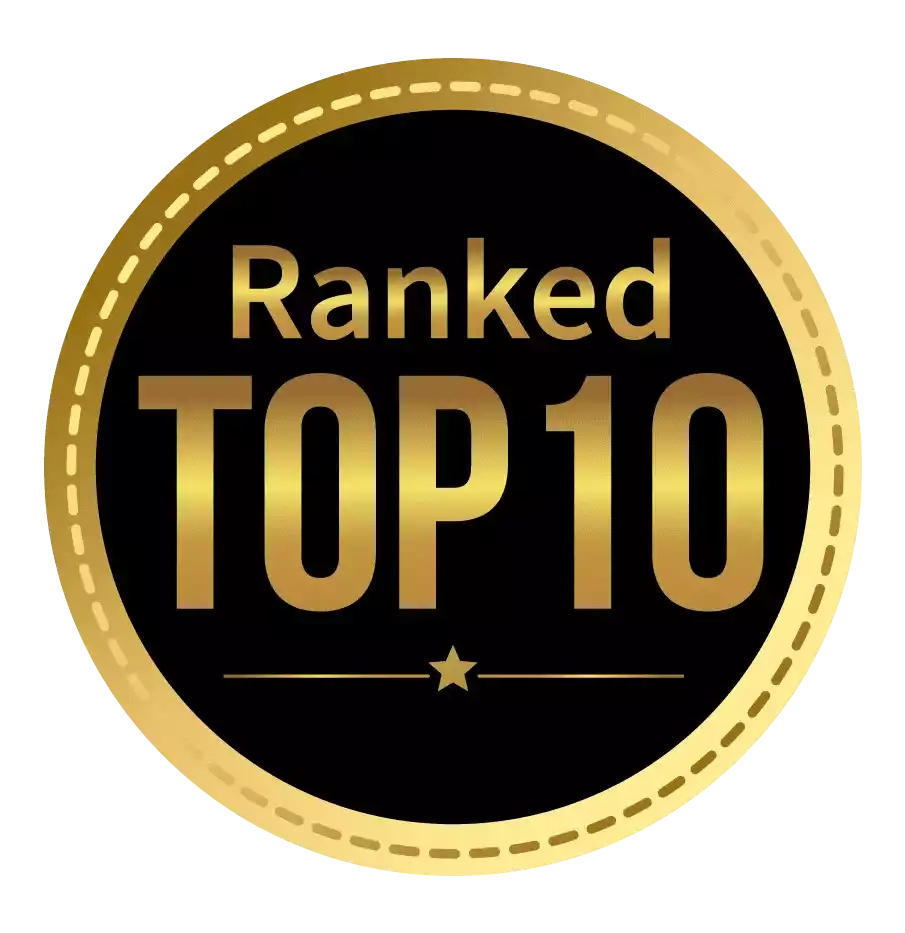 Amongst India's most promising Hotel Management Institute by Higher Education Review 2022
---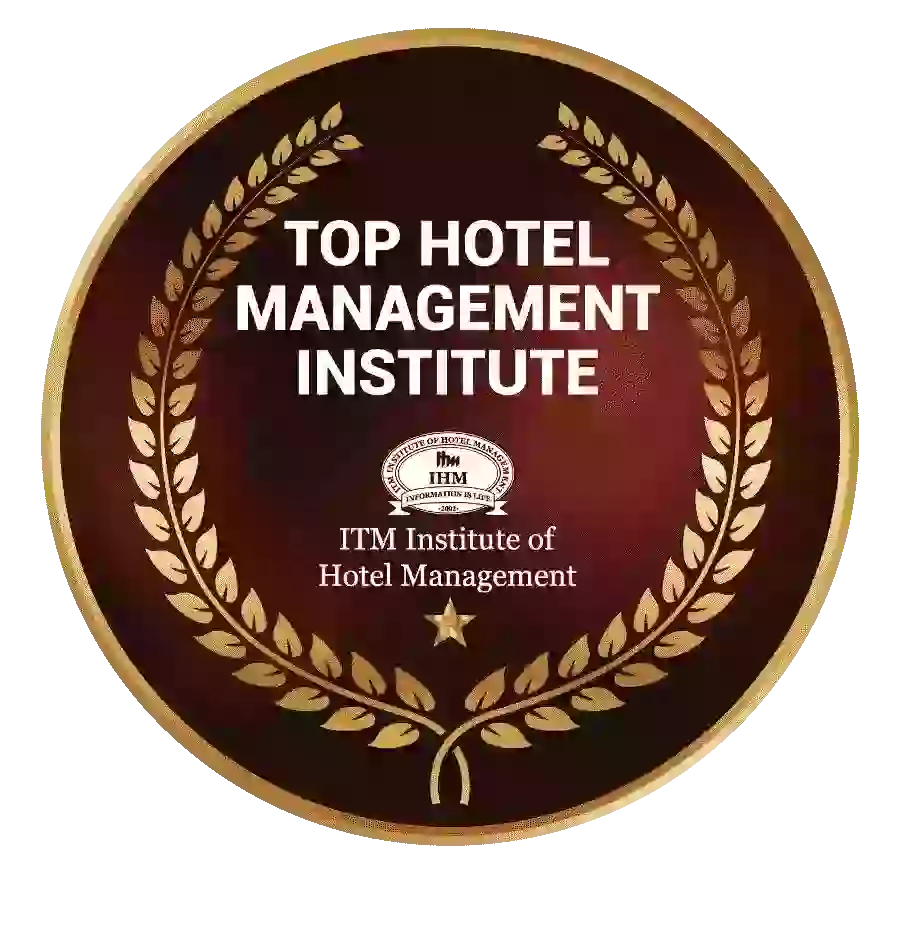 Ranked Top Hotel Management Institute awarded by Times Education Icon 2022
---
Quality Education, Outstanding Administration & Leading Infrastructure by Educational Excellence Awards & Conference 2021
---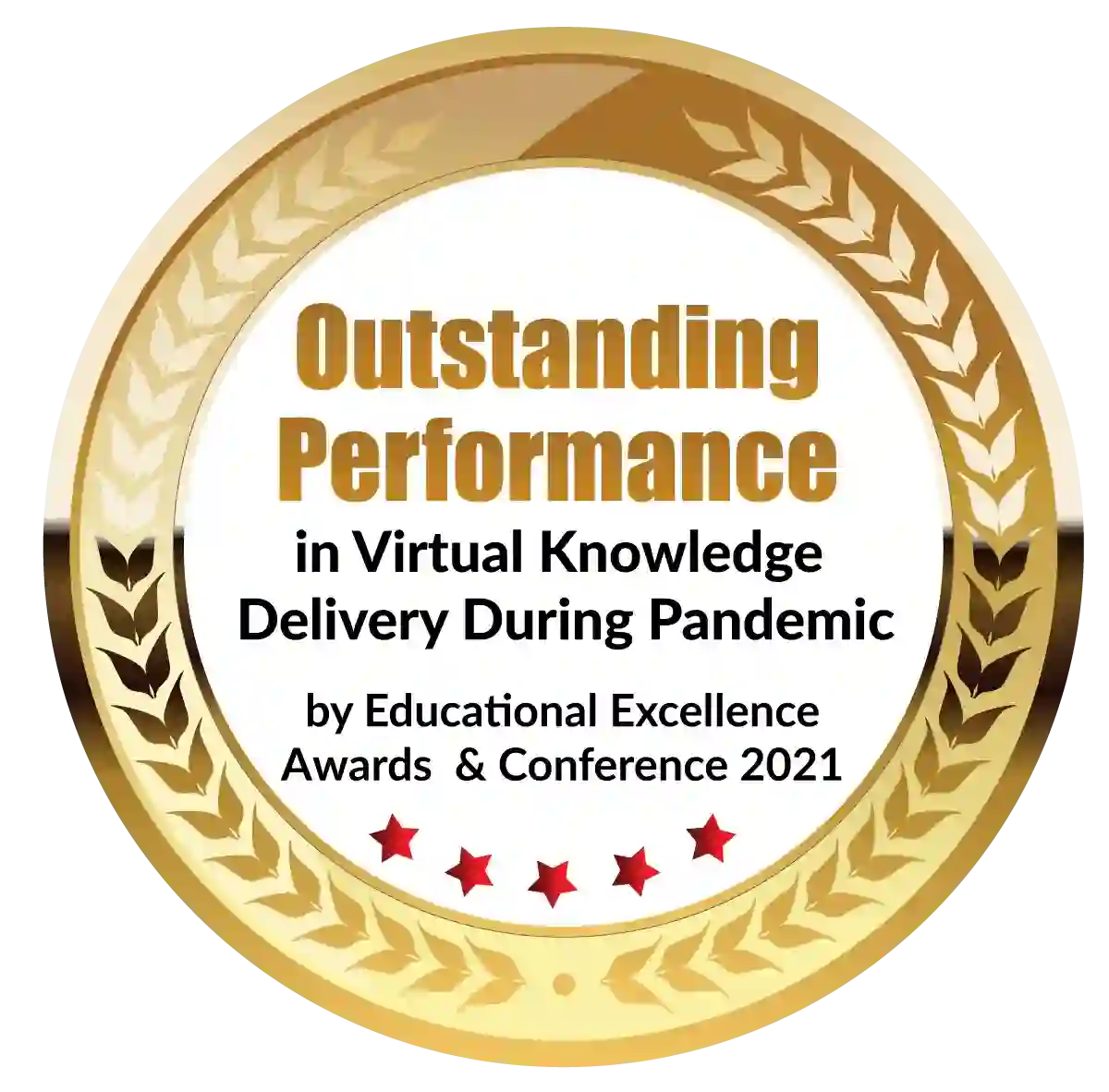 Outstanding Performance in Virtual Knowledge Delivery During Pandemic by Educational Excellence Awards & Conference 2021
A solid PGDM program will teach you the managerial and leadership abilities you need to be effective in managing company operations in both public and private businesses. After completing PGDM, you can work in various fields and be an entrepreneur, researcher, lecturer, or consultant.
While management may mean different things to different individuals, it has a specific meaning in academia. Management degrees are highly valued in both Indian and worldwide markets. Several students choose PGDM or postgraduate diplomas in management programs from among the different management courses available.
PGDM (Business Administration) A brief overview 
The PGDM (Business Administration) course is a one-of-a-kind program that allows students to polish and improve their managerial skills without leaving their current positions. There is no shortage of professionals who do not get what they deserve simply because they cannot demonstrate their managerial abilities in their current position. A business administration degree or diploma from any of the leading universities
A PGDM course seeks to develop students' managerial and leadership skills so that they can pursue a variety of professional choices after completing the program and ascend to top management positions. Furthermore, it polishes students' overall personality attributes, ranging from their capacity to communicate and make timely decisions to their problem-solving abilities. You can take advantage of the correct professional chances after PGDM if you choose the right academic path rather than merely completing any management diploma program.
The PGDM program can be advantageous in the following ways:
As an example of innovation, the program allows students to complete their education while working full-time.
It enables people to expand their knowledge and advance their careers.
The program provides an opportunity to learn from best-in-class faculty members while also networking with a large number of like-minded people from various backgrounds.
The curriculum also assists and encourages students' development as more complete professionals.
The program boosts their interpersonal efficacy while also honing hidden abilities.
Students can improve their presentation skills and the art of dealing with real-world business issues, all while developing a problem-solving mindset.
All working professionals in various general management professions will find the PGDM (Business Administration) to be the ideal program. Because the course will vastly improve their decision-making abilities and strategic viewpoints. Furthermore, after successfully completing the program, students are able to use the campus placement service to obtain lucrative packages from numerous national and multinational corporations.
Eligibility Criteria for PGDM
The Post Graduate Diploma in Management (PGDM) course has the following eligibility requirements:
Graduation (Min. 50%) + Score (Last 3 Years)
CAT/XAT/GMATCMAT/ATMA/MAT + GD
Interview
After earning your PGDM, you will be able to work as a refined, skilled, and useful management professional in a range of jobs. These are some promising occupations you could pursue in various industries:
Jobs in the private sector
Private organizations require management students in a variety of jobs across several operational units. If you completed your PGDM program at a reputable college, it will be simpler for you to be placed in top private organizations that do campus placements. Otherwise, you can apply for entry-level positions in marketing, finance, human resources, information technology, research, and other departments.
Public and manufacturing sector jobs
In the public sector, there are roles for business leaders and managers with a variety of expertise. But, because positions are limited at any given time, you must keep track of them and apply as soon as possible. You can also pursue operations management positions in manufacturing enterprises or industries. It can provide you with the solid foundation and exposure you need to thrive successfully in your field. Real-world implementations of management concepts can be learned.
Research organizations
Following a PGDM, you can pursue a variety of professional prospects, including those in research institutions and companies. If they are skilled at mathematics, these businesses will hire management postgraduates as business analysts or analytical experts.
Business Consulting
Business consulting is another field that can be quite intriguing to students looking for employment prospects after completing their PGDM. You can work as a financial counselor in a bank or financial institution, or as an IT advisor in an IT organization. Every management specialization can prepare you to be a consultant. You can select the appropriate position based on your key studies, aptitude, and interest. Business consultancy allows you to work full-time or freelance.
Teaching jobs
If you want to stay in touch with academics, teaching students at business institutes or coaching organizations that prepare students for management admission examinations is the best alternative. These jobs could also compensate substantially.
Entrepreneurship
An excellent PGDM program can provide you with the managerial, leadership, problem-solving, and communication abilities needed to be a successful entrepreneur. As a result, entrepreneurship is another excellent alternative to consider.
Financial Advisor 
With the increased need for proper financial management across sectors and business verticals, the need for a trained financial advisor is skyrocketing. As a result, you can start your career as an advisor with any respected IT firm, nationalized or regional banks, or a variety of other non-banking financial institutions. Working as a business consultant or financial advisor allows you to work full-time or part-time and have complete control over your working schedule.
Growth within your organization
If you are an experienced professional who has finished an executive PGDM course, you do not need to be concerned about post-PGDM employment options. Your ability to demonstrate managerial talents on the job will assure your advancement to higher positions inside your firm. If you discover better chances outside of your own company, you may pursue them as well.
The Best Choice for MBA/PGDM courses - ITM
Even if you have a natural talent for marketing need, you still have to perfect the skills and for that, you have some of the leading business institutes and here your perfect choice would be ITM Business School, For 31 Years, ITM Business Schools have been consistently ranked among India's elite business schools.
ITM Business School takes pleasure in offering a wide range of scholarships ranging from 50% to 100%. The grant is accessible to all successful PGDM applicants who have strong academic and professional credentials and can contribute to all elements of the programs.
ITM Business School stands tall in Navi Mumbai, a world-class educational hub, talent hub, and intellectual capital, commemorating 31 years of nurturing business leaders and professionals of class. To deliver business management education, the first fully functional and autonomous ITM campus was established in Kharghar. The campus is convenient for students because it is adjacent to the Sion-Panvel Expressway and the railway station.
It boasts a diversified student body from all across India on its wide campus and housing facilities. A research-driven campus with a plethora of specializations and entrepreneurship cells allows students to explore and enhance their professions.
ITM Navi Mumbai MBA/PGDM fees
The ITM Navi Mumbai MBA/PGDM fee structure is developed with the student's convenience, affordability, and the college's programs in mind. Fees can be assessed in a variety of ways, including in installments.
ITM Navi Mumbai PGDM Fees Structure 
Courses
1st Year -  495000
2nd Year  - 550000
Total Fees - 1045000
Course Fee & Duration
PGDM Course 24 months Validity – 2 years 10.45-13.45  Lakhs/-
Specialization Offered
PGDM iConnect Marketing
PGDM iConnect Business Analytics
PGDM iConnect Financial Technology
PGDM iConnect Operation & Supply Chain Management
PGDM iConnect Human Resource Management
PGDM iConnect International Business
PGDM iConnect Retail Management
PGDM iConnect Marketing & Digital Media
Summary
If you want to advance your career in marketing, a PGDM in Marketing Management is a wonderful option to consider. With this degree, you will be able to pursue a wide range of marketing-related careers. This course will prepare you for a career in which you will be able to use your marketing talents to increase the competitiveness of your firm in a crowded market!
When we talk about marketing and the individuals who thrive in it, we usually discover one thing in common: an unwavering enthusiasm and dedication to being the best in the field.
Dignified with Rankings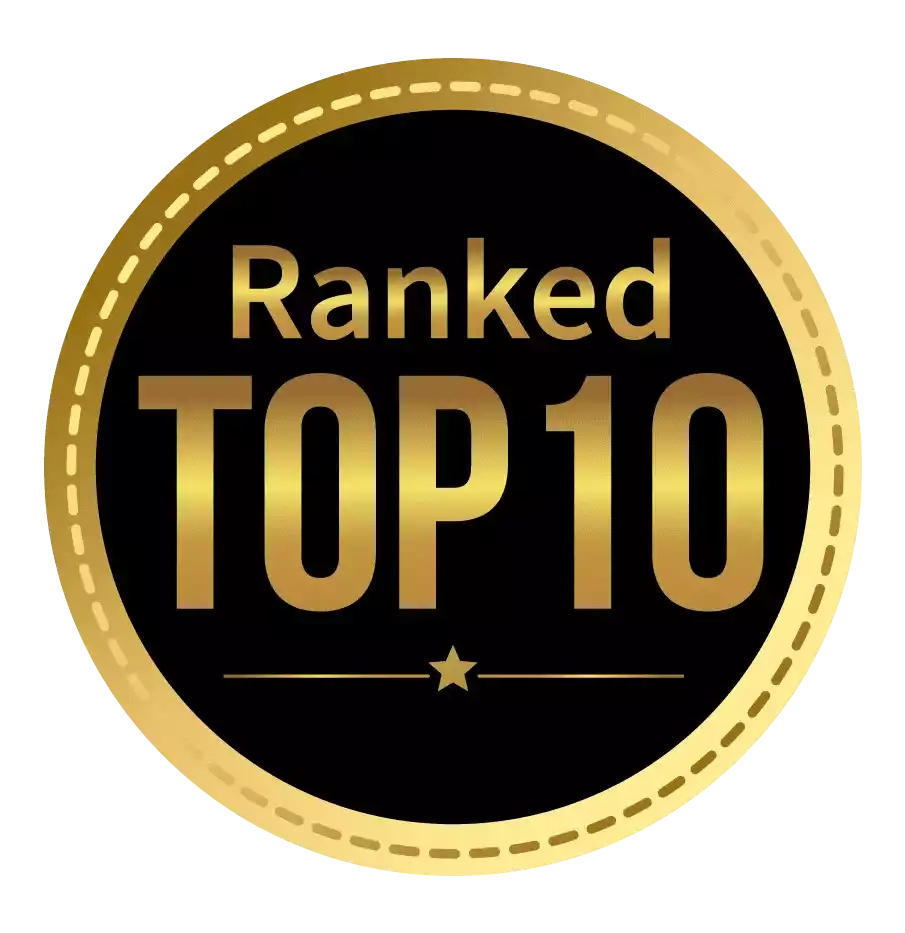 Amongst India's most promising Hotel Management Institute by Higher Education Review 2021
---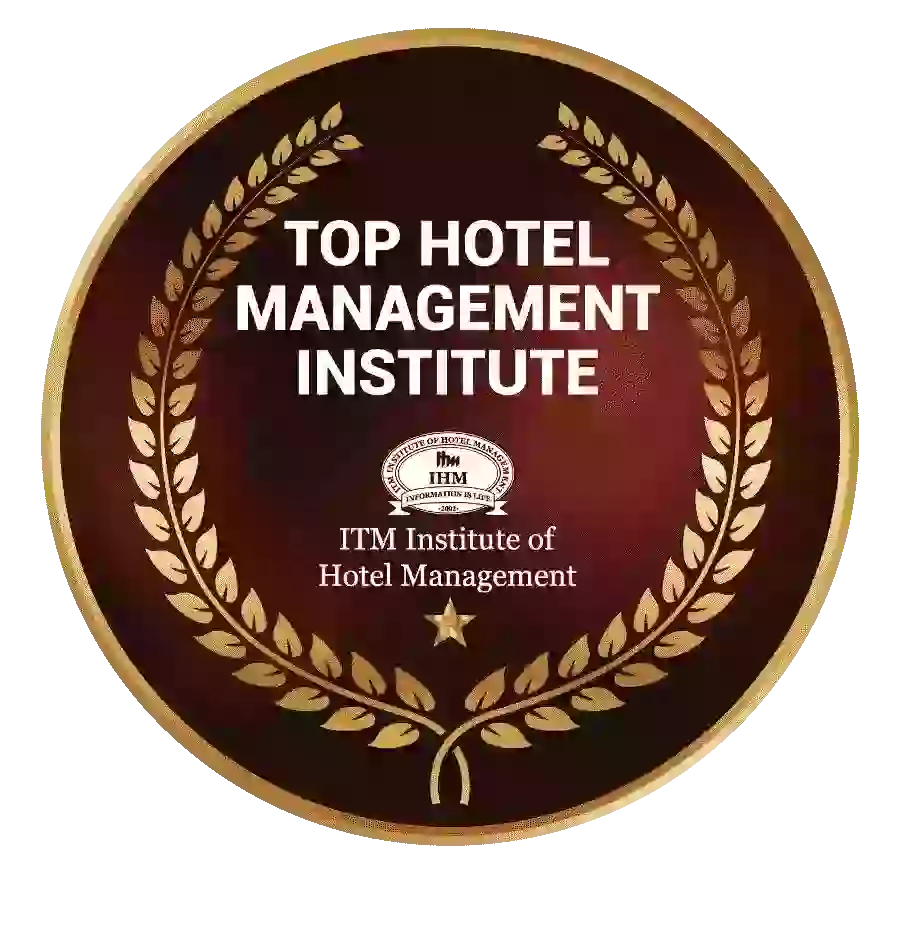 Ranked Top Hotel Management Institute awarded by Times Education Icon 2022
---
Quality Education, Outstanding Administration & Leading Infrastructure by Educational Excellence Awards & Conference 2021
---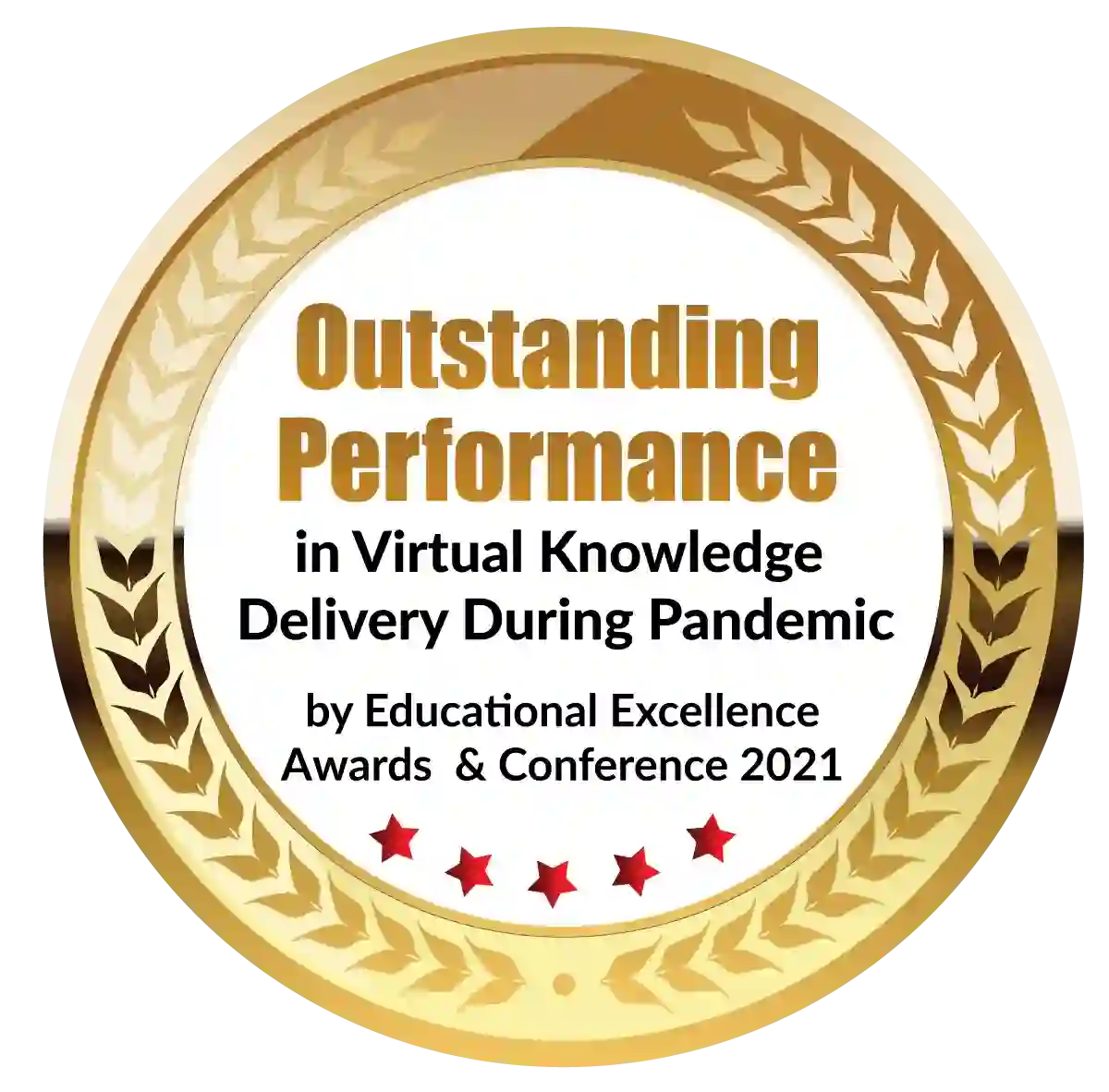 Outstanding Performance in Virtual Knowledge Delivery During Pandemic by Educational Excellence Awards & Conference 2021