Students Trained & Placed
Kitchen Training Facility
International & National Internships only at 5-star Properties
One to One Corporate Mentorship
An Entrepreneurial Culture at the Campus
Dignified with Rankings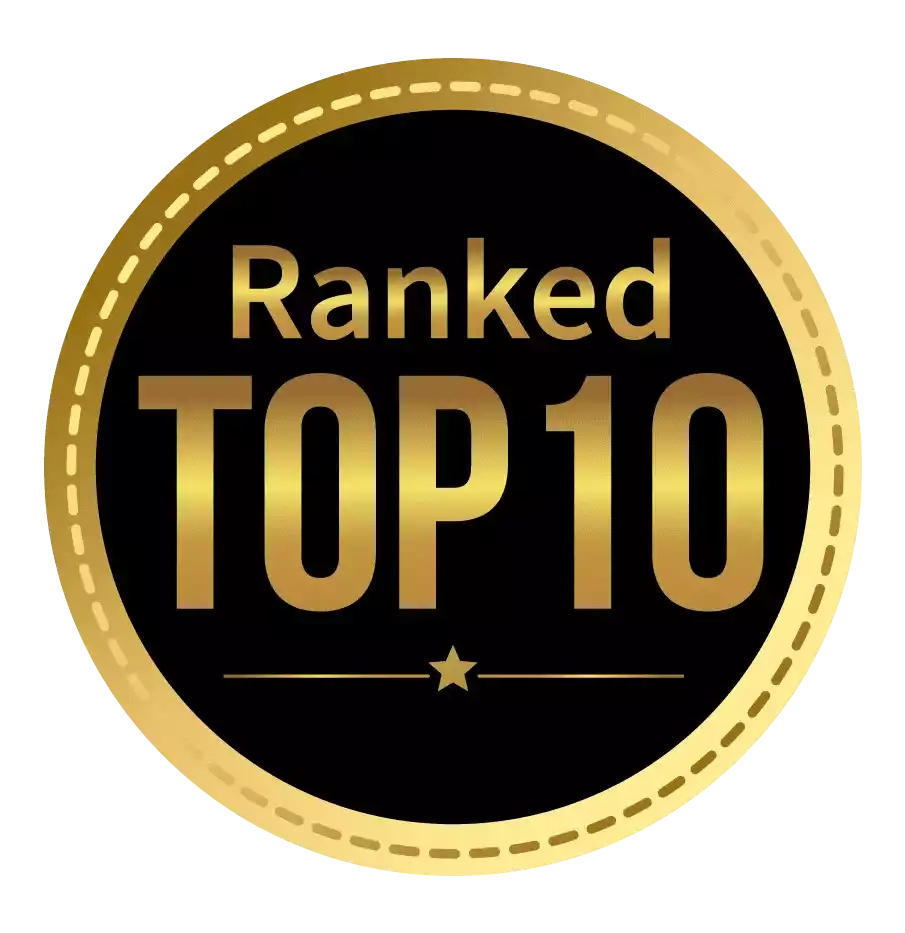 Amongst India's most promising Hotel Management Institute by Higher Education Review 2022
---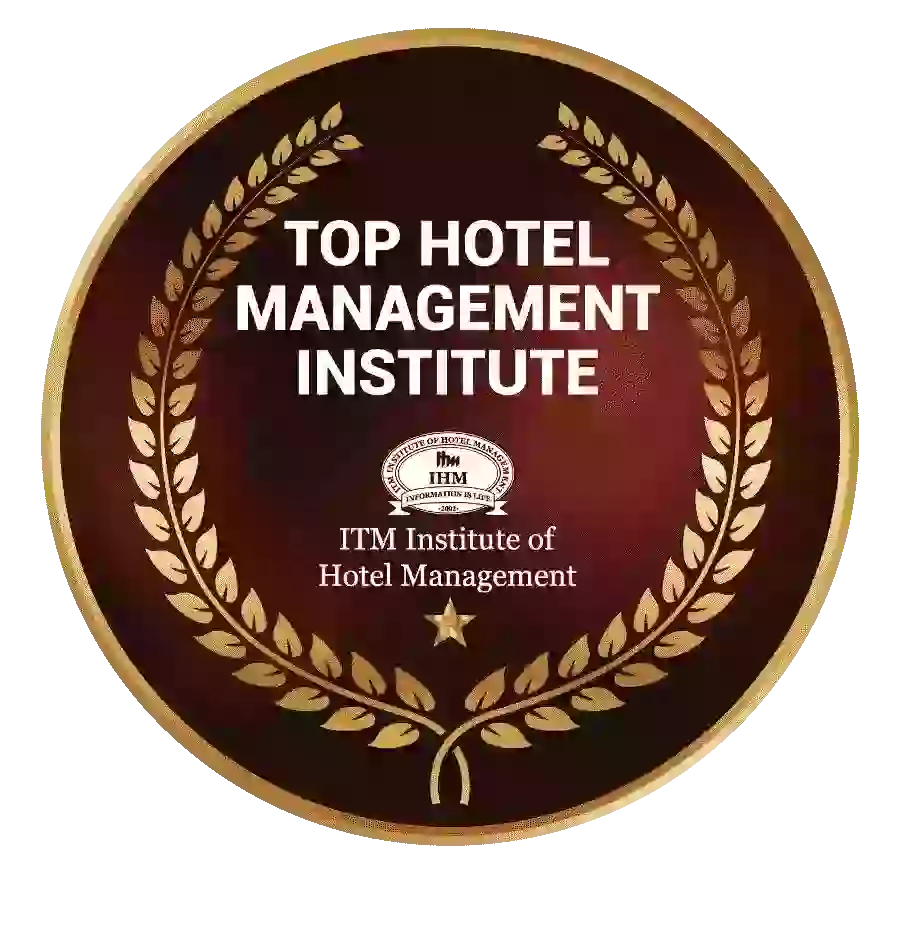 Ranked Top Hotel Management Institute awarded by Times Education Icon 2022
---
Quality Education, Outstanding Administration & Leading Infrastructure by Educational Excellence Awards & Conference 2021
---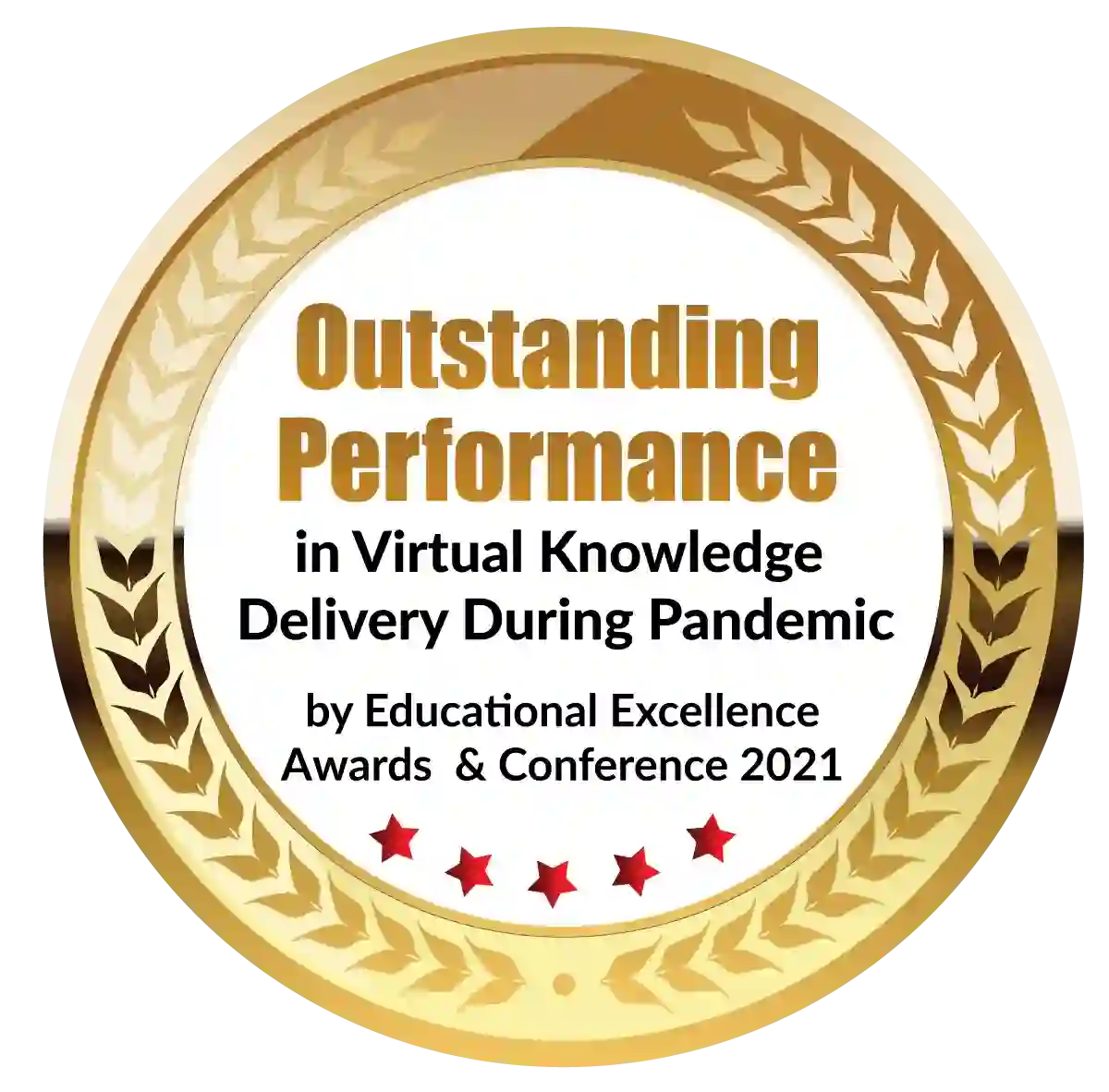 Outstanding Performance in Virtual Knowledge Delivery During Pandemic by Educational Excellence Awards & Conference 2021
Introduction
In India, one of the most in-demand professions is hospitality management. 
This is all connected to India's famous tradition, and Indians live by the code of "Atithi Devo Bhava," which ensures that hospitality and catering to the needs of visitors will always be profitable. 
This industry contributes to the growth of India's hospitality, travel, and tourism industries. 
If students want to pursue a career in hospitality management in India with a hospitality degree course, they may be confused about the various options and where to pursue their education.
Students need to have the right amount of Hotel management course details.
The training and skill set required to work for the most prestigious names in the hospitality industry necessitates a top-tier education from top hotel management schools. 
Before students enroll in a hospitality management course, they need to consider the following key advantages of a hospitality management career in India.
Hospitality management entails a thorough examination of the hospitality and hotel industries, as well as the travel and tourism industry. 
A resort, hotel, or restaurant chain's administrative tasks are handled by a hospitality manager. He or she may check to see if a hotel is following state regulations. 
The Hotel management course details will teach students the ethics needed to understand the industry. 
For example, it is necessary to have problem solving skills in order to keep the hotel chain function smoothly while reducing costs and providing guests with a memorable experience. 
All of these Hotel management course details will be taught to students as part of their hospitality management degree.
Top 5 reasons
There could be many reasons as to why a student is pursuing a hotel management course.
It could be for professional reasons, financial reasons, the passion for cooking, working in a luxury environment, or any other satisfaction a student may get from it.
Here we are going to discuss the top 5 reasons about Hotel management, and how it could be the right career choice for you because of its benefits.
The top 5 reasons are mentioned below:
Hotel management degrees provide students with an attractive and great career in today's workspace.
Hotel management courses prepare students for the top level executive as well as managerial positions.
Hospitality management courses allow students to get entry level job posts as well, and can even open doors to jobs in the international hotel markets as well.
No doubt hotel management is a promising and attractive career option because of the benefits it offers to students.
Hospitality management courses help students build their careers financially.
Hotel management is one of the few courses which offer students the opportunity to secure a high annual package.
Corporations and employers are willing to pay students more as they know that students are trained in textual as well as practical knowledge.
Students with the practical knowledge can handle challenging and difficult operations at the top level job posts in a hotel.
Along with the high level posts, students can gain financially by getting the right amount of experience and higher studies in the hospitality space.
A hotel management course offers students various job profiles that they can choose to develop their careers in.
Students can choose a job profile based on their field of interest, knowledge, existing skills, and past education.
Some of the job profiles offered to a student are mentioned below:
General manager
Chef
Housekeeping staff
Restaurant manager 
Catering manager 
Front office manager 
Accommodation manager 
HR and training
Students can develop their careers in the above mentioned job profiles offered in the hospitality space.
Students can go for a Master in hotel management course to boost their qualifications.
Along with teaching students practical as well as textual knowledge, a Hotel management qualification also helps develop a student's soft as well as hard skills.
A hotel management course helps develop a student's business skills that can help them function smoothly in the given work environment.
Some of the important business skills taught are mentioned below:
Communication skills 
Self awareness
Critical thinking
Self confidence
Problem solving
Team management 
Leadership skills
Presentation skills
Management skills
International job opportunities 
The travel and tourism sector has grown globally, increasing the demand for qualified professionals to fill in the various roles of the hotel sector.
A chain of hotels internationally requires trained staff that can handle the important operations in the hotel.
A hotel management course prepares students to secure a job in domestic as well as an international chain of hotels as well.
Hotels domestically as well as internationally are looking forward to hiring candidates with promising potential which can help benefit their hotels.
Eligibility
There is a certain eligibility criteria that a student needs to fit in if they are applying for a Hotel management course in India.
Students need to have a minimum of 10+2 years of education from a recognized board in India.
They need to have a minimum of 50% marks in their 12th.
Students also need to have English as a compulsory subject in their previous education.
Although the admission process is mainly based on merit, institutes conduct an entrance exam in order to further understand a candidate's field of interest and knowledge.
Institutes also conduct a personal interview round to know more about a student and their skill set.
A candidate's performance in these three rounds determines their selection in this course, the better they perform the more likely they are at getting selected.
Conclusion
Hotel management courses benefit a student in many ways from financial to professional needs.
Students can take advantage of this growing industry and advance in the corporate space by landing a good job among the roles offered in the hospitality space.
The benefits of a career in the hospitality industry are being discovered by an increasing number of high school graduates and college educated adults. 
Indeed, careers in hospitality management provide a fun and challenging work environment, allow employees to travel and work in cities all over the world, and expose employees to a diverse range of people and cultures. 
There are other, more practical reasons to pursue a career in hospitality management: it is a growing industry with good job security and opportunities for advancement in the future.
This was everything students needed to know about the top 5 benefits of the Hotel management course details.
Dignified with Rankings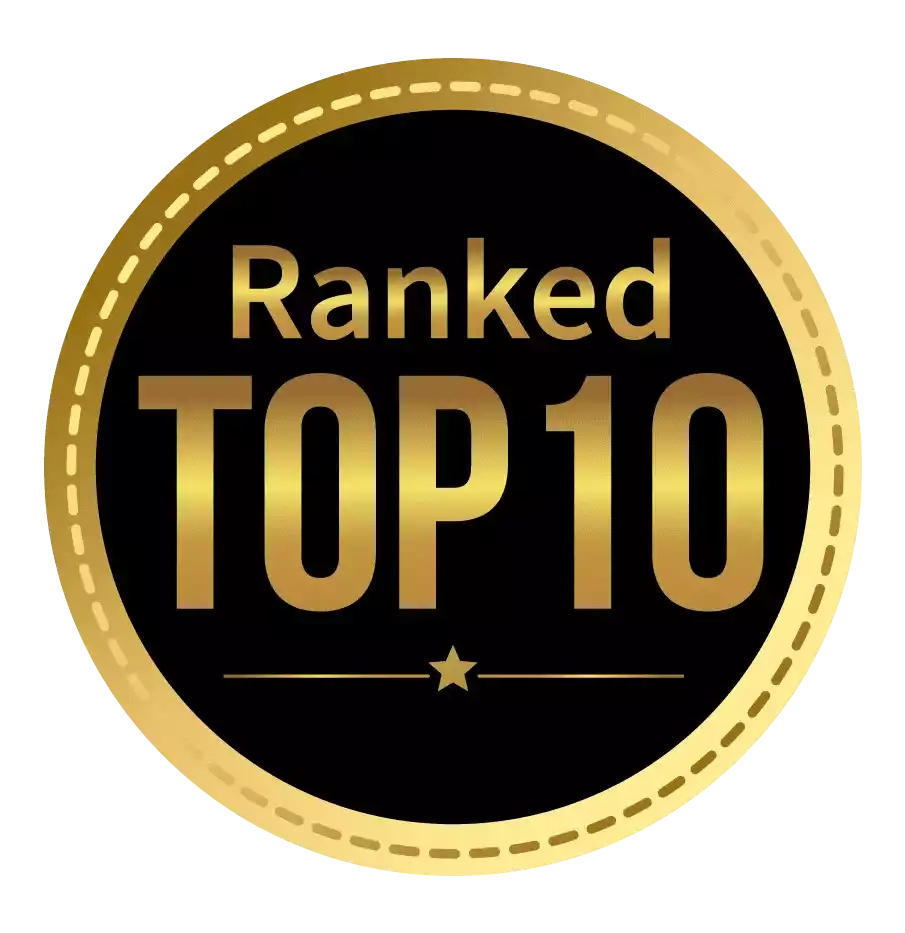 Amongst India's most promising Hotel Management Institute by Higher Education Review 2021
---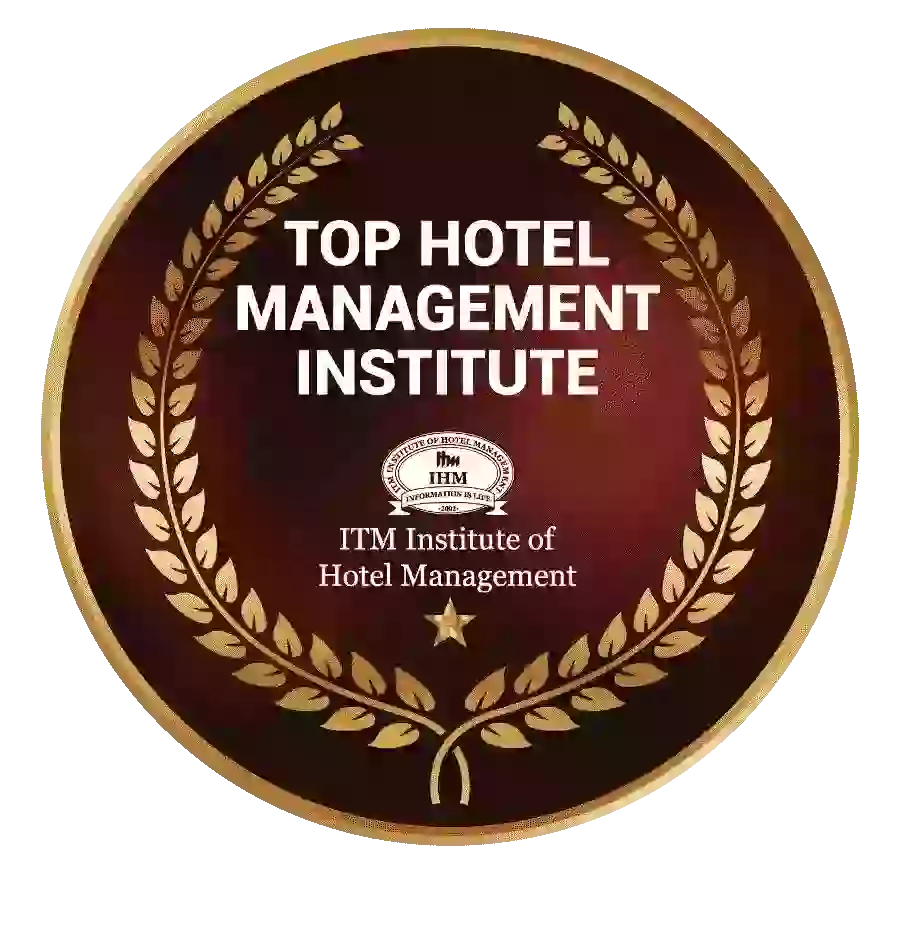 Ranked Top Hotel Management Institute awarded by Times Education Icon 2022
---
Quality Education, Outstanding Administration & Leading Infrastructure by Educational Excellence Awards & Conference 2021
---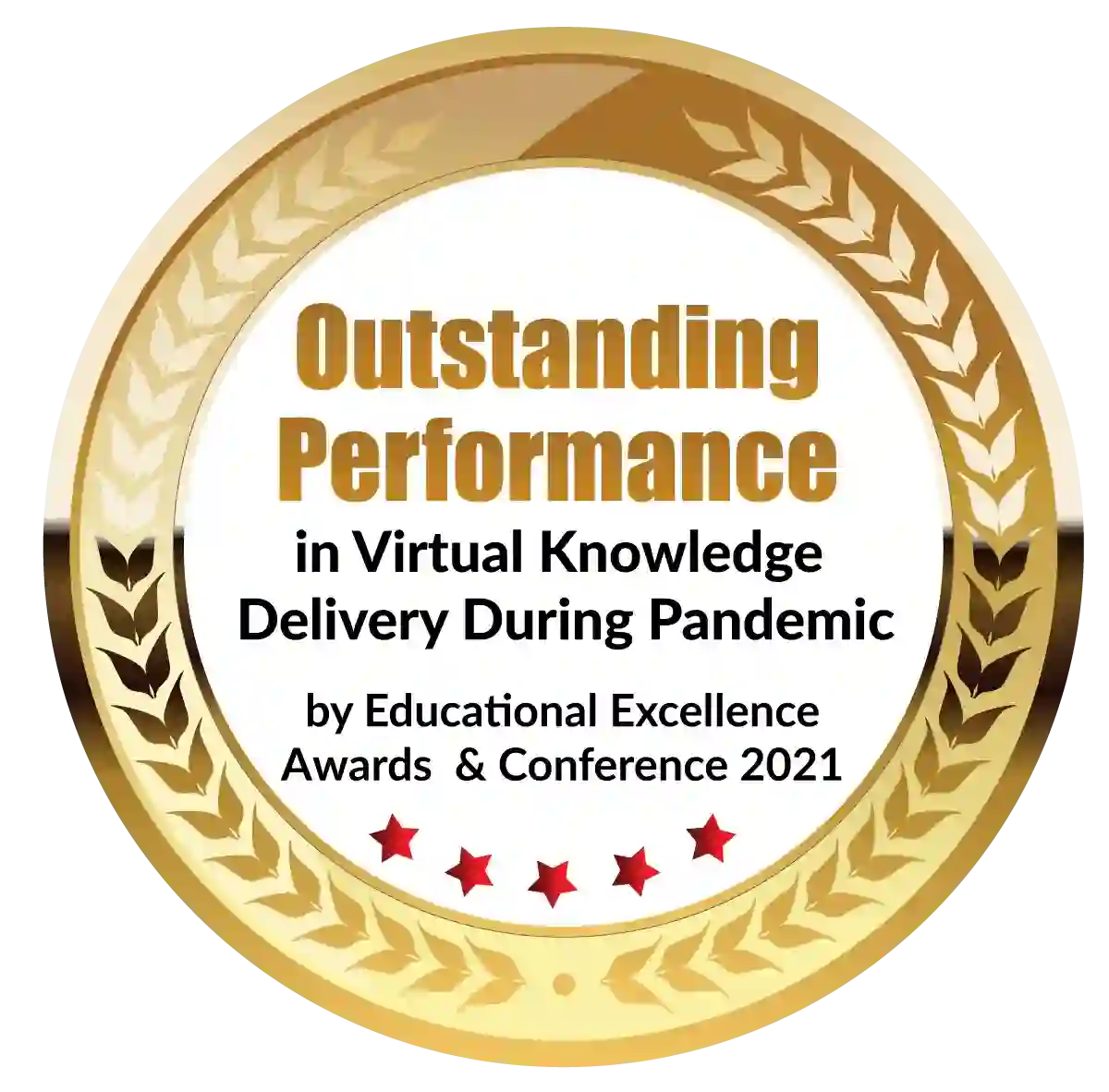 Outstanding Performance in Virtual Knowledge Delivery During Pandemic by Educational Excellence Awards & Conference 2021