Students Trained & Placed
Kitchen Training Facility
International & National Internships only at 5-star Properties
One to One Corporate Mentorship
An Entrepreneurial Culture at the Campus
Dignified with Rankings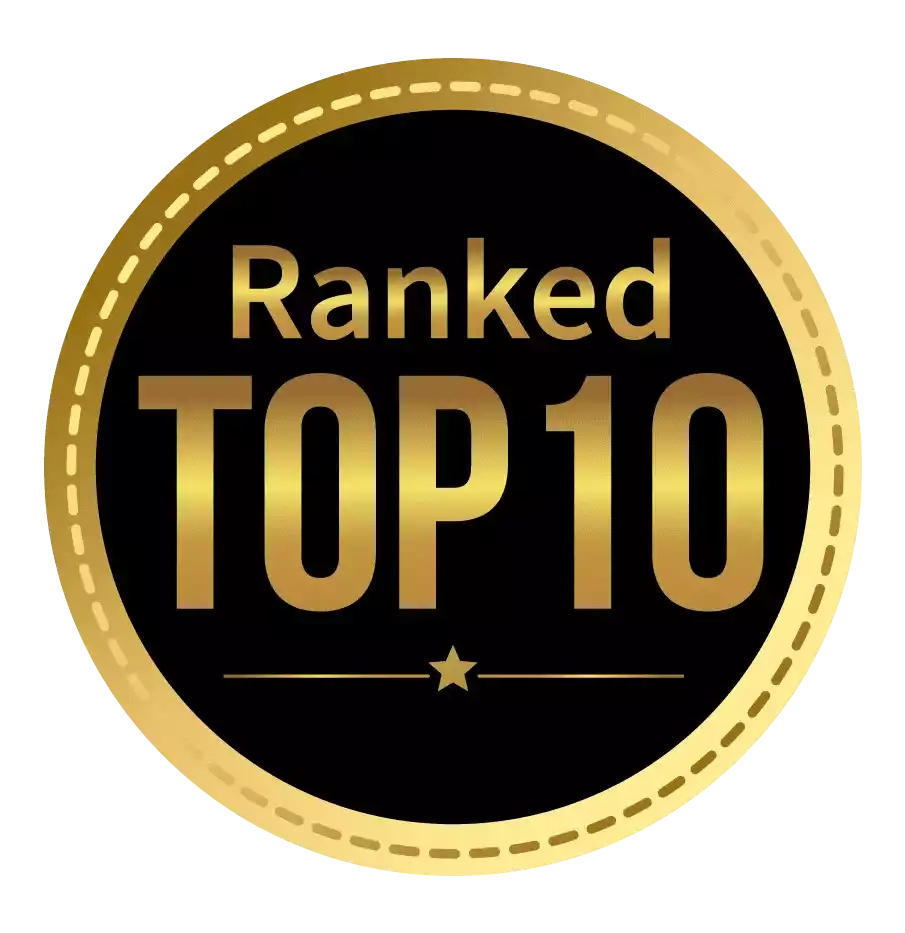 Amongst India's most promising Hotel Management Institute by Higher Education Review 2022
---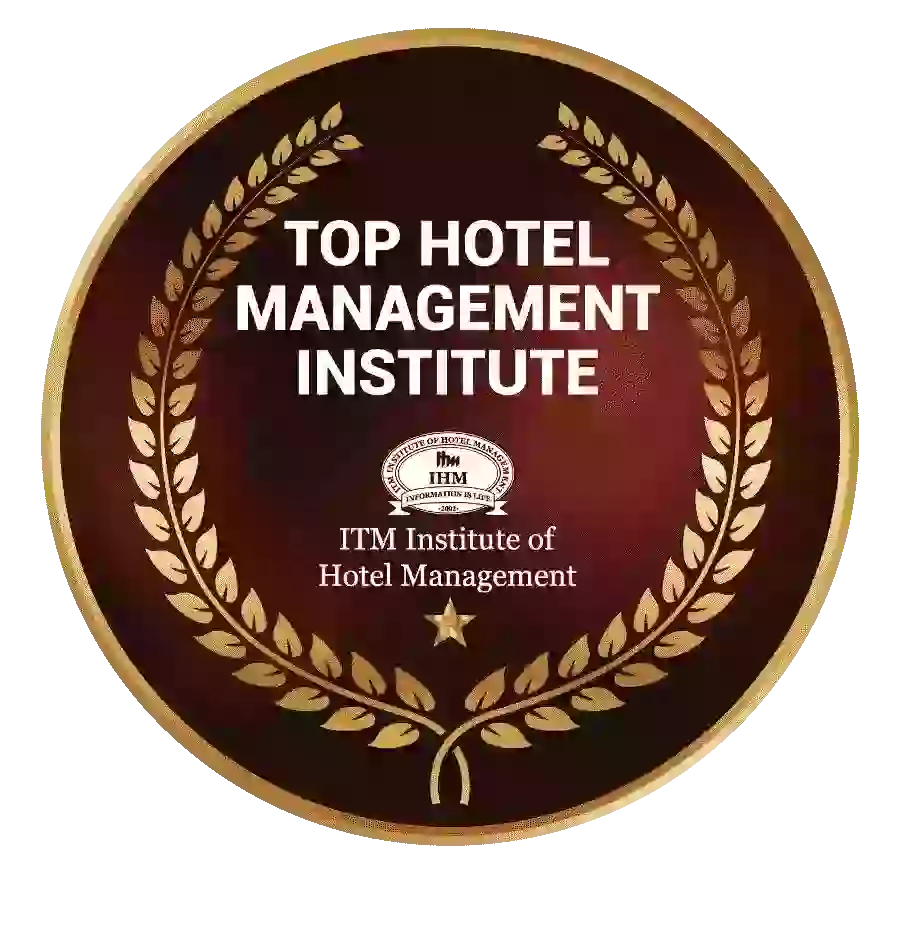 Ranked Top Hotel Management Institute awarded by Times Education Icon 2022
---
Quality Education, Outstanding Administration & Leading Infrastructure by Educational Excellence Awards & Conference 2021
---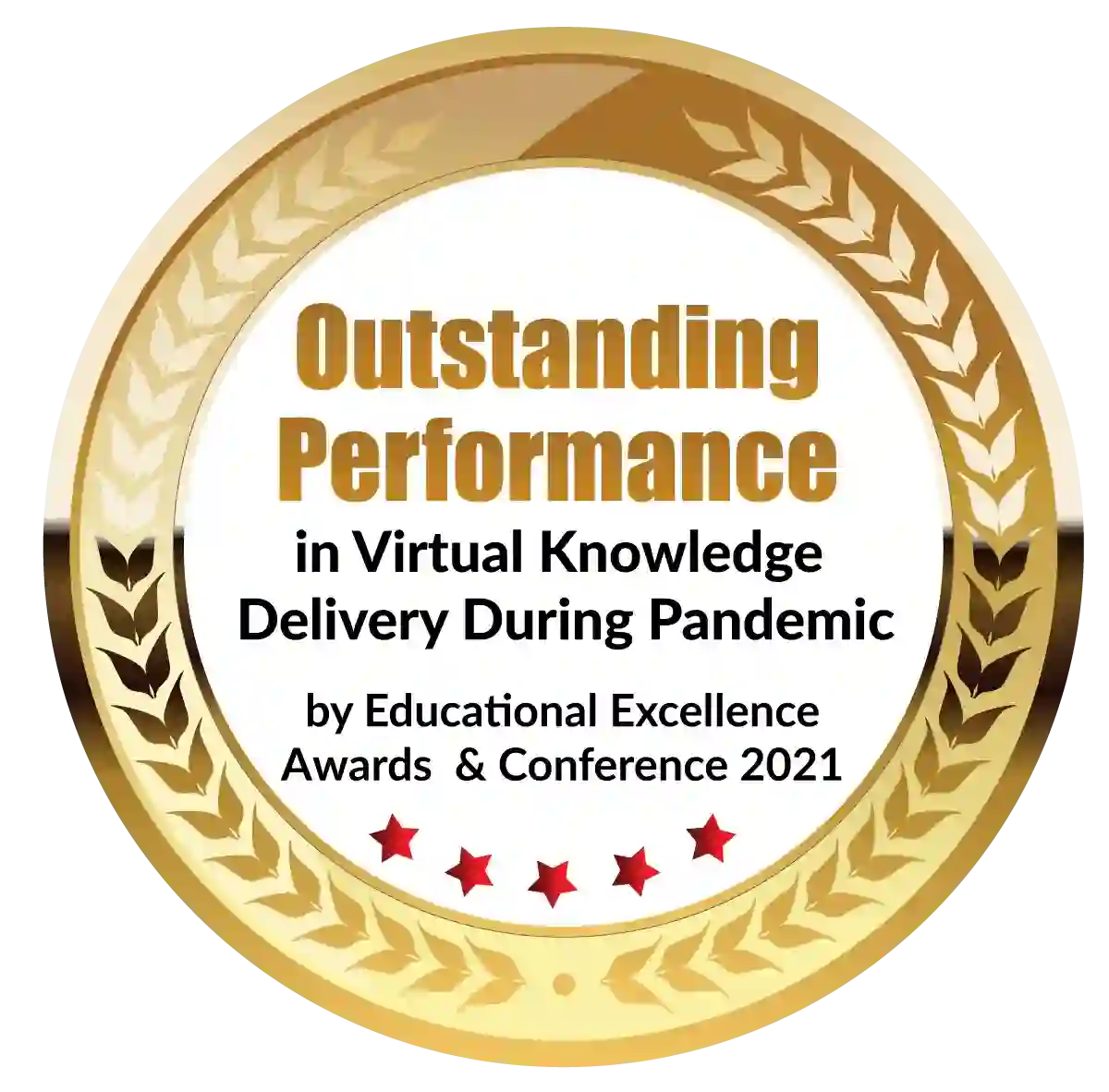 Outstanding Performance in Virtual Knowledge Delivery During Pandemic by Educational Excellence Awards & Conference 2021
In India, interior design is becoming increasingly popular as a professional option. It's a creative problem-solving discipline that focuses on space. It also improves the environment, increases functionality, answers physical needs, addresses aesthetic values, and reconciles art with practical functionality. You can enroll in one of the intensive interior design degree courses in Mumbai, such as the Bachelor of Interior Design degree, if you want to start a career in interior design and study residential and commercial interior designs, or if you are already working in the industry and simply want to improve your existing knowledge of the subject. We've discussed why you should choose a Bachelor of Interior Design Degree from Mumbai in this article.
What is B.I.D (Bachelor of Interior Design Degree)?
B.I.D. (Bachelor of Interior Design) is a four-year undergraduate program. Bachelor of Interior Design is an eight-semester, four-year degree program that includes both practical and theoretical courses. Interior design is the art of selecting goods, colours, materials, styles, and fabrics for use in the decoration of rooms, houses, and offices. B.I.D. entails decorating homes, rooms, and offices in accordance with interior design styles and trends. This programme is open to candidates who have completed their 10+2 in any subject.
Why You Should Choose B.I.D from Mumbai 
000colleges in Mumbai offer you a fantastic opportunity to fully develop your potential while being guided by a professional staff. By the end of our interior design diploma/degree program, you'll be able to push the boundaries of design, convert places into something wonderful, and transport people to another world.
You will be able to conceptualize personal home projects as well as obtain the entrepreneurial freedom to design residential interiors for clients after completing our training program. You'll also learn about ergonomics, as well as the concepts of balance and composition.
The bachelor of interior design is very significant from a career aspect because of the rising need for interior designers. It's a strategy that can provide individuals with limitless opportunities in terms of fulfillment and financial rewards if they've built a great reputation and track record.
An interior design degree will also prepare you with the necessary abilities for this industry, such as how to plan interior layouts, comprehend construction materials, and so forth.
 Eligibility Criteria for  B.I.D
The minimal qualifying criteria for the B.I.D program are shown below, and individuals interested in pursuing a career in Interior Design must meet them in order to apply for admission to the program.
 
Candidates must have completed class XII in any subject from a recognized educational board (Science, Commerce & Arts)
A minimum aggregate of 50% for general candidates and 45 percent for ST/SC students is necessary at the Class XII level.
Skills Required for B.I.D Course
This degree program is intended for people with a limited range of skills. Students must be creative, confident, and have a talent for writing in order to excel in the B.I.D course. The following are some of the talents needed for a B.I.D degree:
Creativity: Candidates enrolling in the B.I.D degree program should have a creative flair in their field of specialty if they want to succeed in the industry. For someone working in a creative field like design, a lack of originality is a big no-no.
Communication ability- One of the most important qualities in this field is communication. It requires you to offer your ideas to clients in the most effective way feasible. You must have the ability to persuade others to prefer your work over others. If you merely know the fundamentals of the art, you won't advance very far.
Computer and Digital skills-Digital art are being brought to the industry through computer and digital talents. It is not required for you to be an expert at it, but learning a skill that is in demand will always benefit you. Digital and virtual works of art are in high demand among corporations and advertising agencies.
The Artistic Skill- It is common knowledge that this sector requires artistic ability. It involves the ability to sketch and create, and it is not something that can be mastered via practice alone. You must be creative as well as aware of the many tactics employed in the field.
Procedure for Submitting an Application:
After completing Class XII from a recognized board or university, students can pursue B.I.D.Aspirants would be needed to take an aptitude exam provided by a number of universities and colleges. One of the following entrance approaches is used:
Entrance Tests: Entrance exams such as the NID DAT, CEED, AIEED, NATA, and others are used to determine admission. Admission to B.I.D. is determined by the results of these entrance tests and/or the percentage of students who passed Class XII. The majority of institutes base admission to the course on the candidate's performance in a relevant entrance examination and the subsequent round of counseling.
Group Discussion/Personal Interview Round: The counseling round consists of two rounds: group discussion and personal interview, in which the candidate's general aptitude for the course is assessed. Some institutes and universities, on the other hand, admit students exclusively on the basis of their performance in the previous qualifying examination (i.e. class 12th).
Entrance Exams/Selection process
The following is a list of exams that are required for B.I.D. admission:
NID DAT: The NID Entrance Exam is held by the National Institute of Design. This is a national admission exam for students interested in the institute's several undergraduate and graduate programs. Eligible applicants will be admitted to B.Des, B.I.D, and M.Des programs based on their performance in the two parts of the admission exam – prelims and mains.
UCEED: The exam is administered by the Indian Institute of Technology, Mumbai, and is regulated by the UCEED Admissions committee. It's a standardized test for undergraduate design programs across the country. Students who pass the admission exam with the required score will be accepted into the B.I.D, B.Des program.
Cut-off marks for admission to  interior design colleges in Mumbai
The B.I.D (Bachelor of Interior Design) cutoff is the minimum grade required for university admission. Each course has its own set of criteria, as does the university. Cutoffs are influenced by the difficulty of the entrance exam, the number of candidates, previous year cutoff trends, and the popularity of the course. Universities that offer B.I.D (Bachelor of Interior Design) degrees have released cutoffs for the following batches.
Specializations in B.I.D.
The following are some of the most notable subject combinations accessible to aspirants seeking B.I.D programs at interior design degree colleges in Mumbai:
BA Interior Design
Bachelor of Architecture Interior Design
BA Interior Architecture and Design
Bachelor of Design (B.Des.) Interior Design
B.Sc. Interior Design
What After B.I.D.?
Following the completion of a Bachelor in Interior Design (B.I.D. ), students have two major options:
Option 1 - Interior Designers, Textile Designers, Exhibition Organisers, Space Planners, Event Designers, Retail Designers, Consultant Stylists, Window Display Designers, and Kitchen Designers are all jobs that B.I.D (Bachelor of Interior Design) graduates can pursue.
Option 2 - Students who complete a B.I.D. (Bachelor of Interior Design) can continue their study by pursuing an M.Sc., M.A., M.Des., M.Phil., or Ph.D.
Careers Opportunities after B.I.D.
There are numerous employment options available after earning a B.I.D degree. They have the option of working as individuals or as a group. They can work for Event Management Companies, Construction Companies, Museums, and other businesses. They can opt to work as Event Managers, Design Managers, Interior Designers, Consultants, and a variety of other jobs. The following are some of the profiles:
Interior Designer: Interior designers employ a variety of goods, colors, textures, styles, and fabrics to adorn houses, rooms, and living areas. Interior designers must also be familiar with construction codes and inspection regulations because they create maps, plans, and blueprints. Interior designers operate in a variety of settings, including Event Management Companies, Construction Companies, Academies, Museums, and so on.
Exhibition Designer: Exhibition Designers are in charge of the design and arrangement of exhibitions and shows, such as displays and exhibitions for museums, galleries, and local companies.
Theatre Designer: Theatre designers are in charge of designing and building the sets that appear in movies, television shows, and theatre productions. Reading scripts, talking, and collaborating with directors, costume designers, producers, and other members of the team are all part of the job.
Visual Merchandiser: Visual Merchandisers design appealing visual displays for retail establishments. As creative and inventive thinkers, they apply their talents in visual design and space utilization to improve the aesthetic appeal of window displays, pathways, counters, and in-store displays.
Textile Designer: Textile designers work with both natural and manmade/handmade fibers to create designs and prints for a variety of fabrics, clothing and non-clothing materials, furnishing materials, industrial fabrics, and other related materials.
Researcher: Research Officers and Managers work with team members to define research techniques, project goals, and other test factors when projects are in the planning stage. Researchers also make decisions about how to acquire data and make recommendations about how to evaluate relevant approaches and methodologies.
Teacher: Teachers construct design-related lesson plans and teach them to the entire class or to small groups of pupils. They also keep track of applicants' development and communicate it to their parents, develop assessments, collaborate with school management, and prepare pupils for standardized tests.
If you have a flair for home/office design and want to polish your talents in this field, you should seriously consider enrolling in an interior design professional degree program.
Dignified with Rankings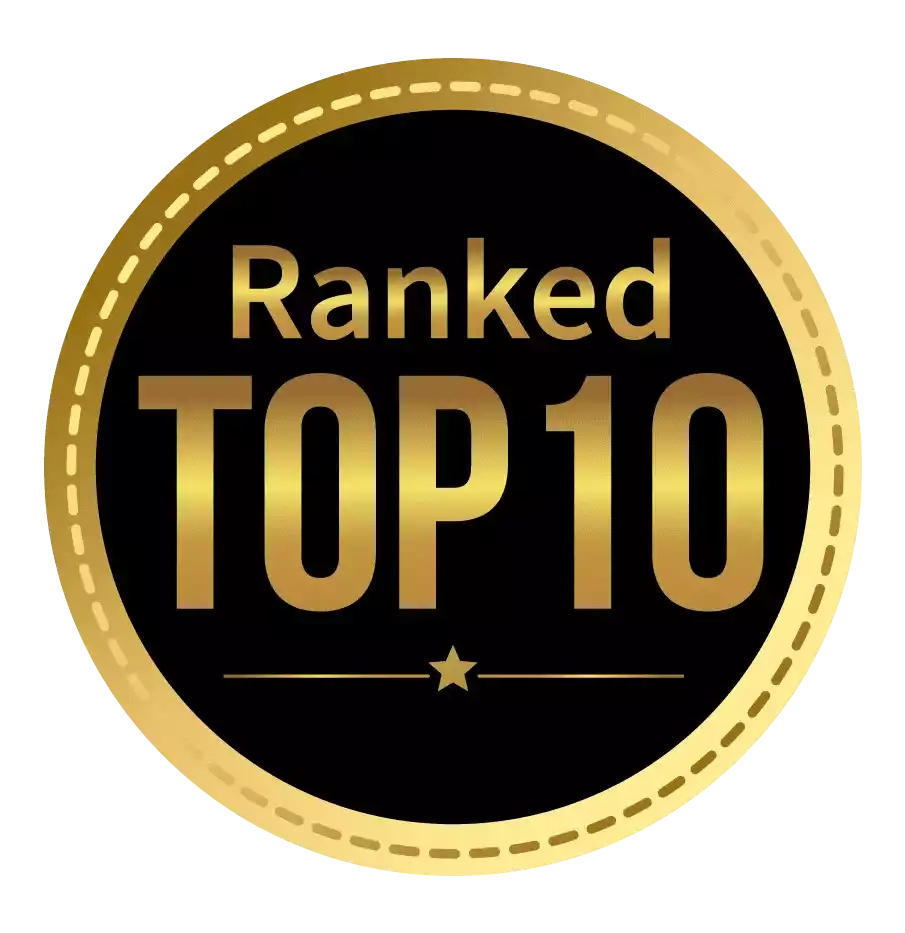 Amongst India's most promising Hotel Management Institute by Higher Education Review 2021
---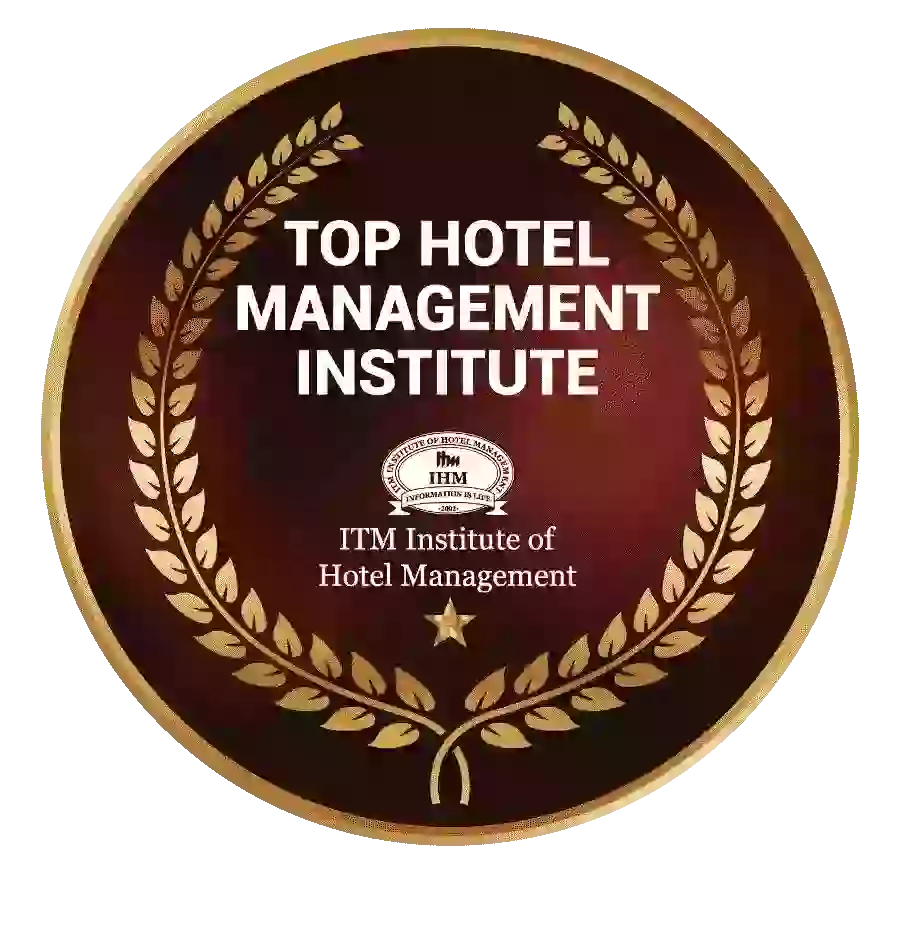 Ranked Top Hotel Management Institute awarded by Times Education Icon 2022
---
Quality Education, Outstanding Administration & Leading Infrastructure by Educational Excellence Awards & Conference 2021
---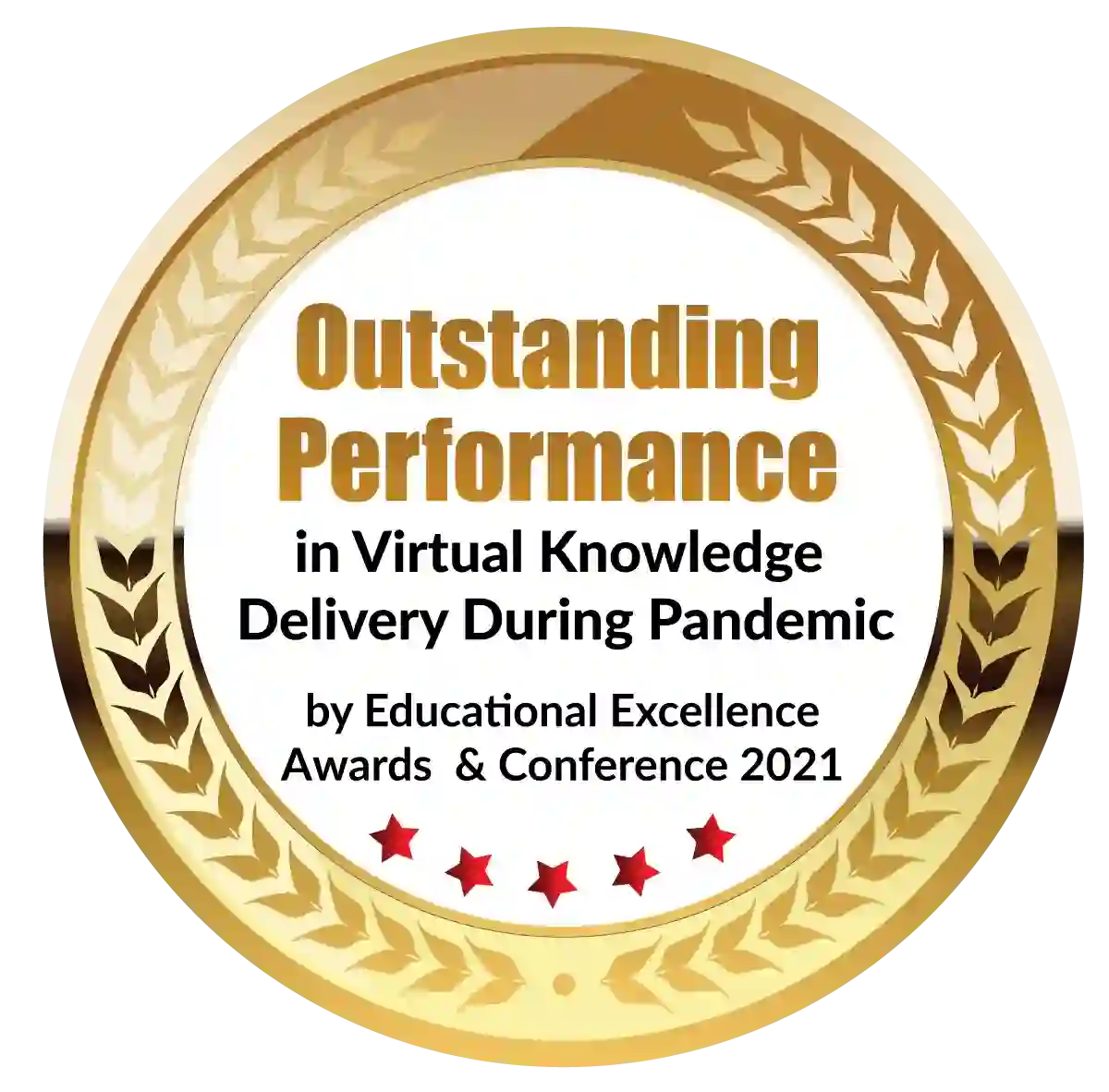 Outstanding Performance in Virtual Knowledge Delivery During Pandemic by Educational Excellence Awards & Conference 2021