Students Trained & Placed
Kitchen Training Facility
International & National Internships only at 5-star Properties
One to One Corporate Mentorship
An Entrepreneurial Culture at the Campus
Dignified with Rankings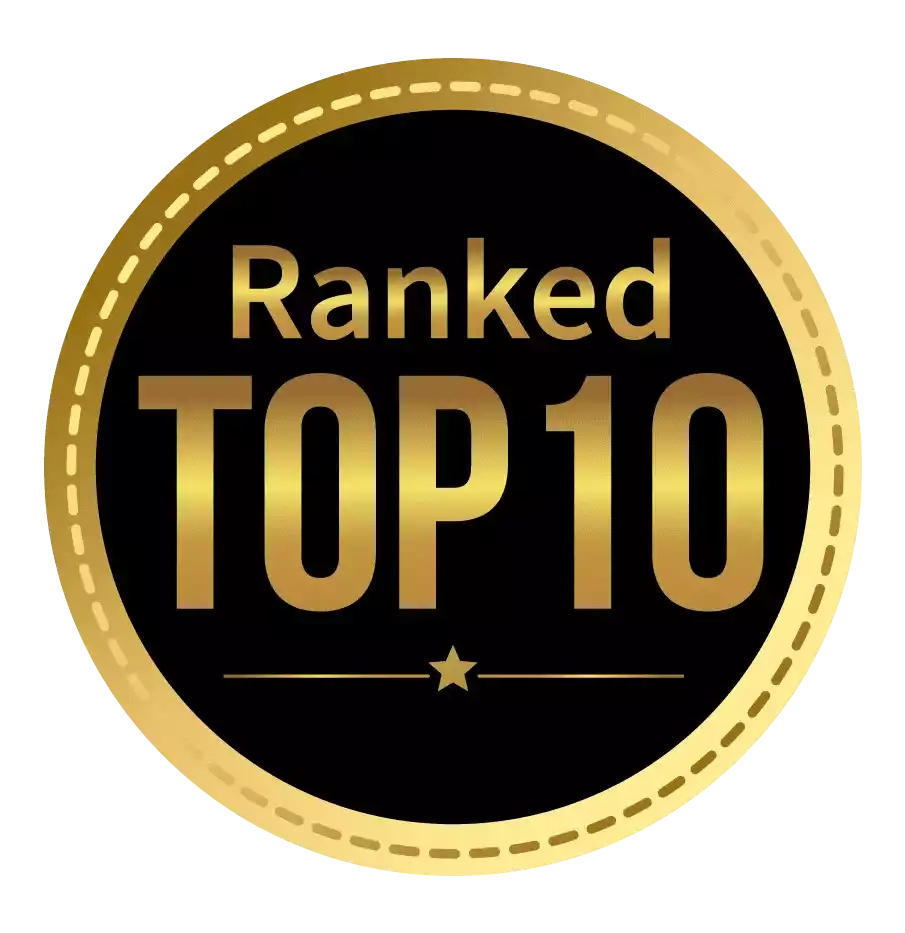 Amongst India's most promising Hotel Management Institute by Higher Education Review 2022
---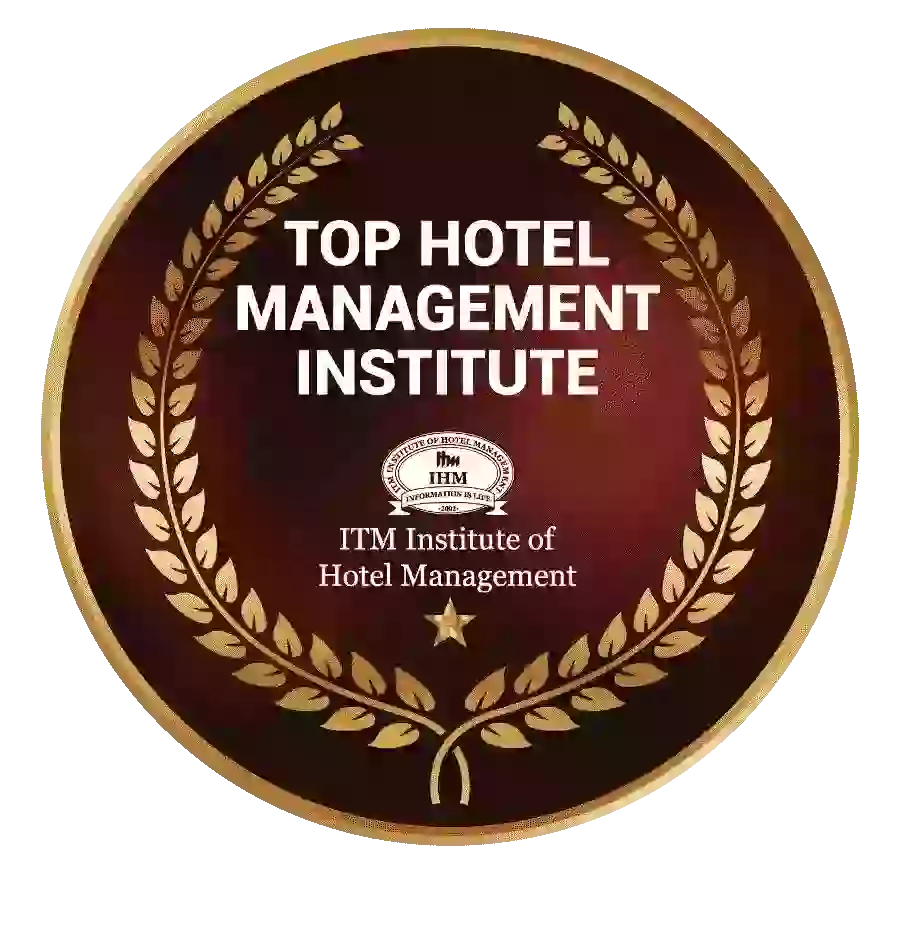 Ranked Top Hotel Management Institute awarded by Times Education Icon 2022
---
Quality Education, Outstanding Administration & Leading Infrastructure by Educational Excellence Awards & Conference 2021
---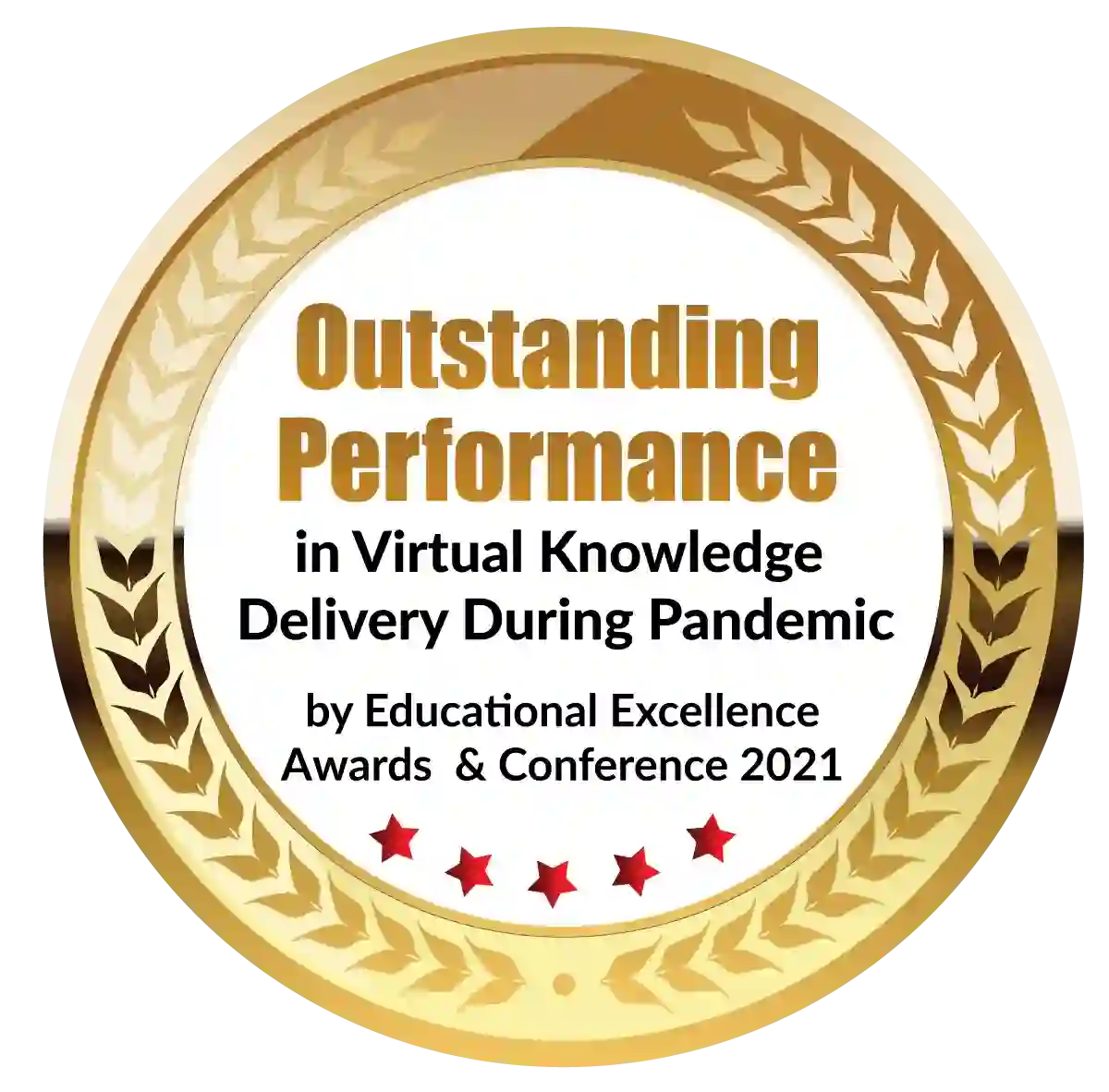 Outstanding Performance in Virtual Knowledge Delivery During Pandemic by Educational Excellence Awards & Conference 2021
Practical on-field training and the vast knowledge and valuable skills it can help you learn are unrivaled.
Are you interested in pursuing a career in hotel management? Or are you currently pursuing a hospitality management degree? In any case, Hotel management internship must pique your interest.
The hospitality and tourism industry necessitates a vast amount of knowledge, both academic and practical. Working on-field is the only way to learn the practical aspects of managing a hotel, cruise ship's food and beverage section, or a restaurant's kitchen. A bachelor's degree in hospitality management will not suffice.
Available Hotel management internships.
After the world returns to normalcy following the Covid-19 pandemic, the hospitality industry is booming. As hotels, casinos, and restaurants begin to operate at full capacity, many hotel management positions become available. Employers nowadays prefer candidates who have more than a bachelor's degree in hospitality management. This is due to the fact that the majority of people with a degree in hospitality management may lack the necessary skills to carry out their responsibilities. To meet industry expectations, hotel management schools are now collaborating with industry leaders to recruit qualified graduates as future industry leaders.
As a supplement to standard classroom study, most university hotel management courses now require mandatory student internships. Internships give students access to real-world work situations that they wouldn't get in the classroom, allow them to put textbook theories into practice, and allow them to think about their future goals.
What Does Internship Mean in Hotel Management?
Hotel management internships are short-term paid or unpaid opportunities to gain practical experience and gain a better understanding of how a hotel operates. Internships can be done while pursuing a hospitality management degree or after graduating from hotel management school.
Here are key sectors in hotel management where you can find numerous internship opportunities:
Front-office
Housekeeping
Food and beverage services
Bakery and kitchen departments
Finances 
Here is a list of the most common internship positions in the hotel management industry:
Operations trainee
Business development executive
Hotel management trainee
Management trainee
Marketing intern
Front desk receptionist
Human resources management trainee
Admin executive
Hospitality recruitment executive
F&B trainee
Internships Are Important For Hotel Management Students For 5 Reasons
Enhance Your Curriculum Vitae
Internships are, without a doubt, the most effective way to beef up your resume.
After earning a bachelor's degree in hospitality management, you'll be scheduled for interviews. Employers automatically consider you a preferred candidate if you have completed 1-2 internships while pursuing a degree in hotel management. This is because recruiters in the industry prefer to hire people who already have a basic understanding of how a hotel operates.
Furthermore, by combining theoretical knowledge with experience, competence, and self-development abilities, internships help students improve their chances of landing a job.
Immense Skill-Development Opportunities
You must engage in internships while pursuing a degree in hospitality management because of the extensive skill-building potential they carry.
Hotel management internships allow you to develop skills such as:
Confidence and self-belief
Communication skills
Problem-solving
Time management and multitasking
Detail-oriented approach
Industry awareness
Application of technology
Adaptation and flexibility skills
Writing skills (report writing, email drafting)
Operational knowledge
Building on academic learning and performance
Customer service skills
Working within teams and team building                   
Leadership skills
Financial management
Hands-on experience
The hospitality industry has a reputation for being one of the most fast-paced industries. For those working in the hospitality and tourism industries, no two days are alike. Working as a hotel manager entails interacting with people from various backgrounds, multitasking, ensuring that your team completes its tasks, and working at odd hours.
Such working conditions may be overwhelming for someone who has recently completed a bachelor's degree in hospitality management. And this is where internships, or working opportunities while studying, come into play. Internships give you a taste of what it's like to work on the ground and manage a hotel.
You'll also learn about persistent challenges, teamwork, the importance of collaborations, and working under duress.
Internships will also enable you to comprehend:
How to work with people from different cultural backgrounds
How to handle cultural sensitivities
Different viewpoints and how to bring a balanced approach to your attitude
Also, as a student intern, you will bring new ideas to the table as well as give organizations fresh and impartial viewpoints.
Networking to gain insight into future prospects
Assume you've started working as a culinary intern in a restaurant. You will learn how menus are designed in real life, in addition to developing industry knowledge, future dynamics, and culinary knowledge.
Assume your executive chef has previously worked on a cruise ship or as a casino's food and beverage manager. The point is that internships allow you to learn about the various career paths and job opportunities available in the hotel management industry. Working on a cruise ship might pique your interest more than working in a bakery. Internships allow you to network with successful people, which is an important part of a career in hospitality management.
Possibility of becoming a full-time job
If you do a good job and produce positive results, you have a good chance of getting a full-time job offer from the company. It all depends on the quality of your work and your work ethic. Consider internships if you want to make a smooth transition from a hospitality management degree to a high-paying job.
Skills taught
The hospitality industry is ever-evolving and dynamic.
It necessitates individuals' ability to adapt to changing situations, a heavy workload, and teamwork.
Candidates are taught a variety of skills through a hotel management course that enables them to function smoothly and efficiently in the hotel environment, thereby increasing hotel sales and revenue.
The following are some of the most important skills taught:
Taking on multiple tasks
Students are taught to multitask and shuffle between tasks because, in the event of a staff shortage or a heavy workload, the hotel staff must shuffle between tasks to ensure that guests' experiences are not disrupted.
Resolving issues
Individuals who know the right problem-solving methods are bound to excel in their work environment, so problem-solving skills come in handy in any given work environment.
The hospitality industry is primarily focused on the customer experience, so it is critical for hotel staff to ensure that guests have a pleasant stay.
Customers will have a better experience if the hotel staff can solve their problems and address their complaints.
Communication abilities 
Communication abilities are by far the most important skills a candidate must have in any professional setting. Students with good communication skills can maintain positive relationships with coworkers, superiors, and guests while attending to their complaints and inquiries. In the long run, the better a candidate communicates, the better for their career.
Work in a group
Because the workload in hotels is divided among different teams, it is critical for hotel employees to work in groups. Students who work in a team with their colleagues or new recruits should be able to carry out their daily tasks in a seamless and efficient manner.
Dignified with Rankings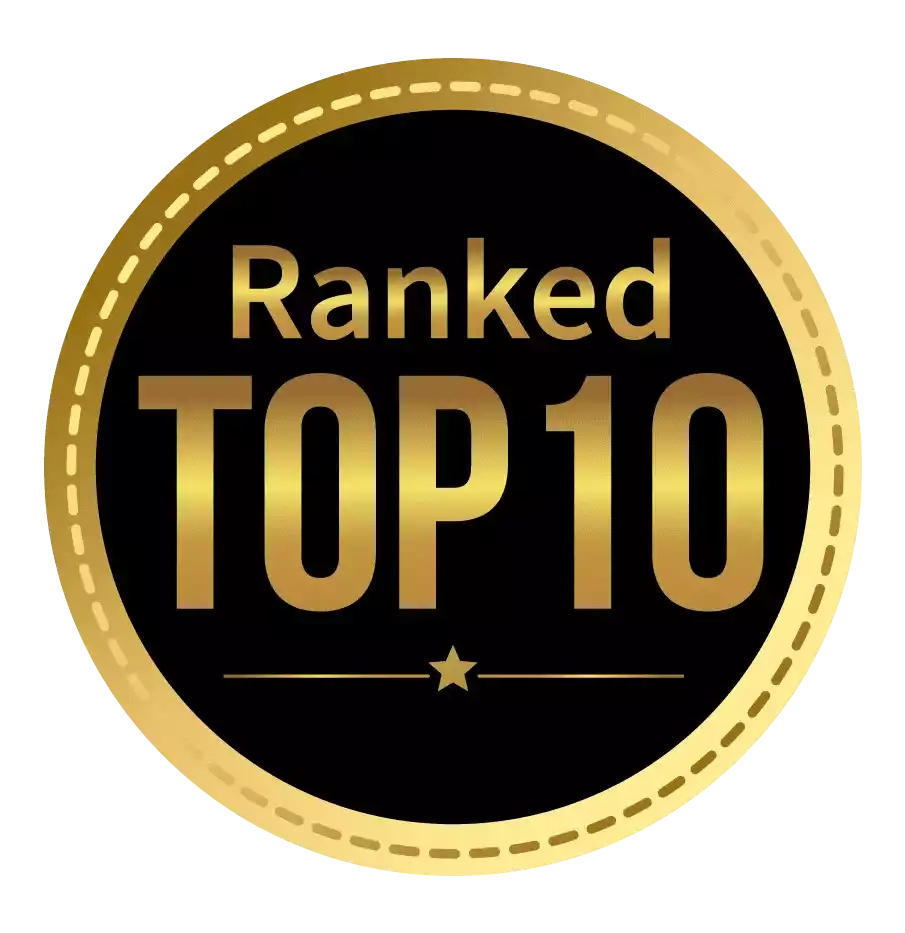 Amongst India's most promising Hotel Management Institute by Higher Education Review 2021
---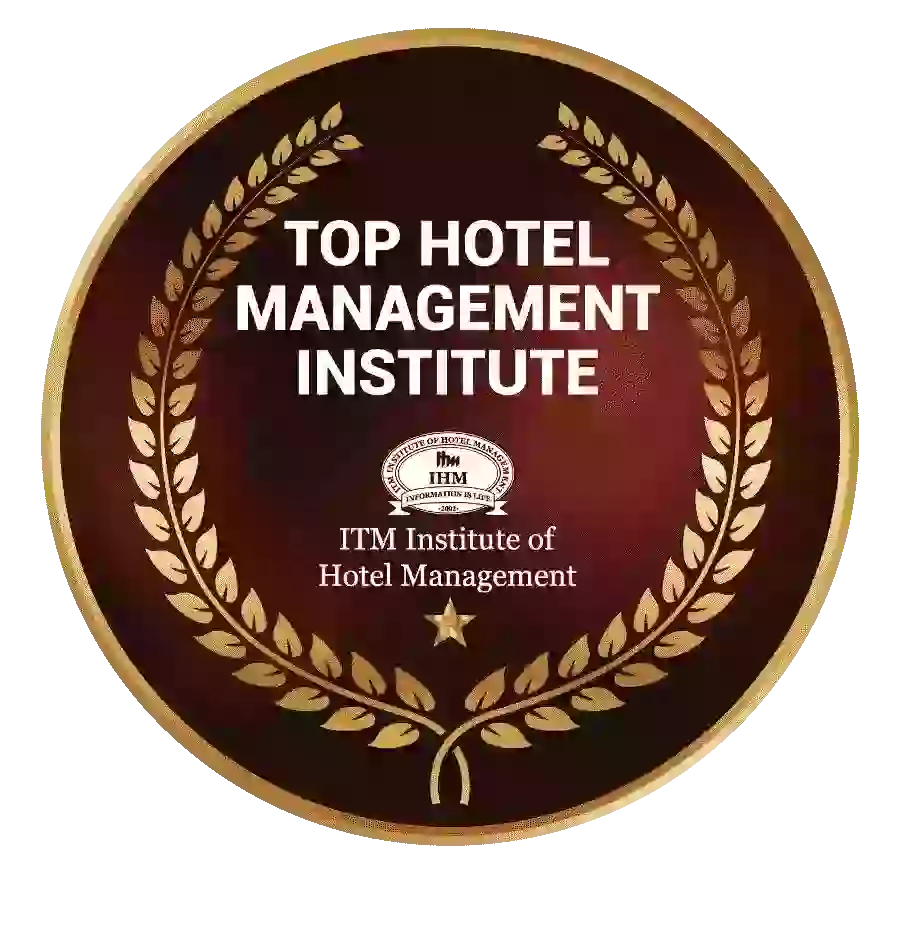 Ranked Top Hotel Management Institute awarded by Times Education Icon 2022
---
Quality Education, Outstanding Administration & Leading Infrastructure by Educational Excellence Awards & Conference 2021
---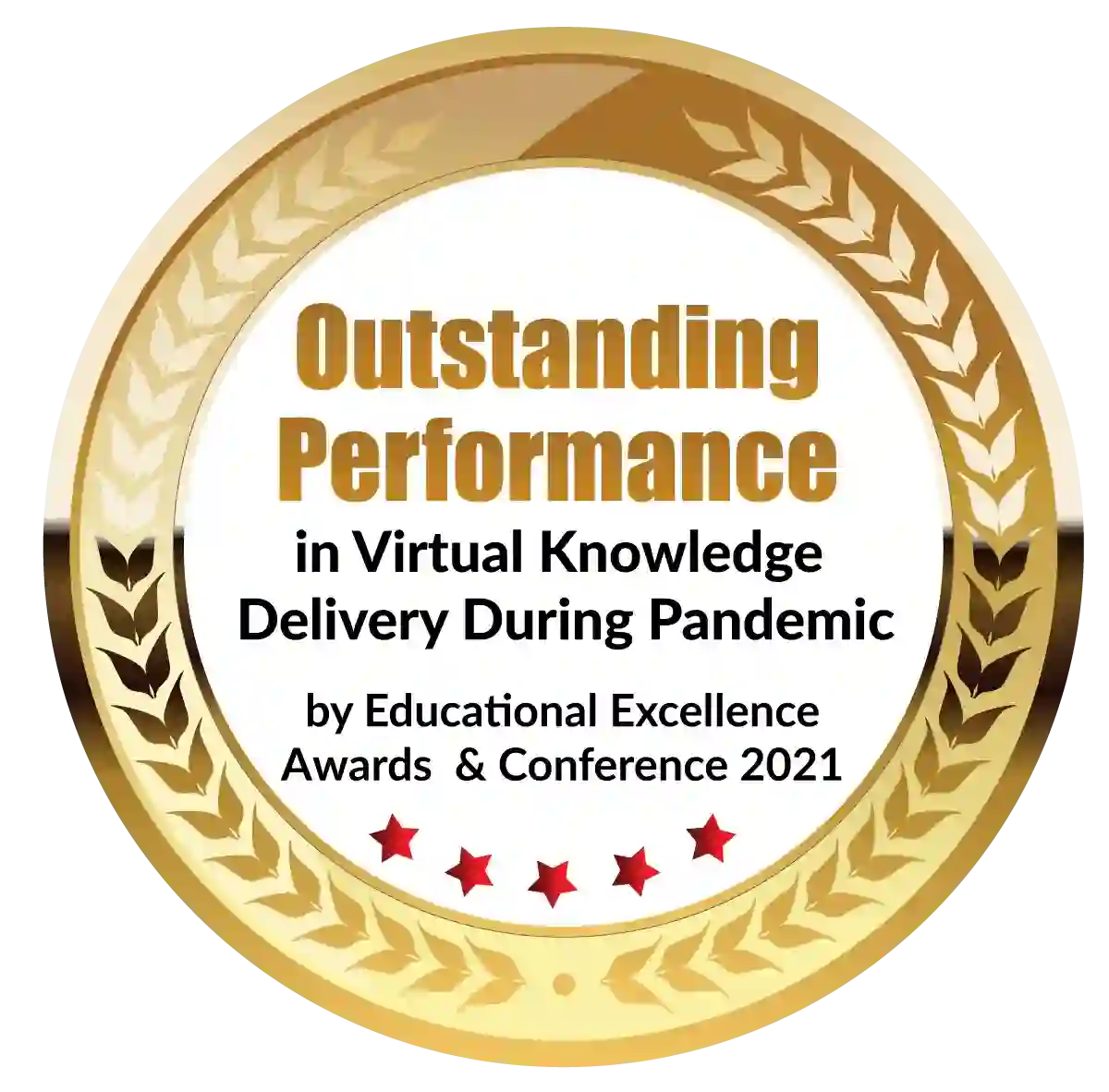 Outstanding Performance in Virtual Knowledge Delivery During Pandemic by Educational Excellence Awards & Conference 2021