Students Trained & Placed
Kitchen Training Facility
International & National Internships only at 5-star Properties
One to One Corporate Mentorship
An Entrepreneurial Culture at the Campus
Dignified with Rankings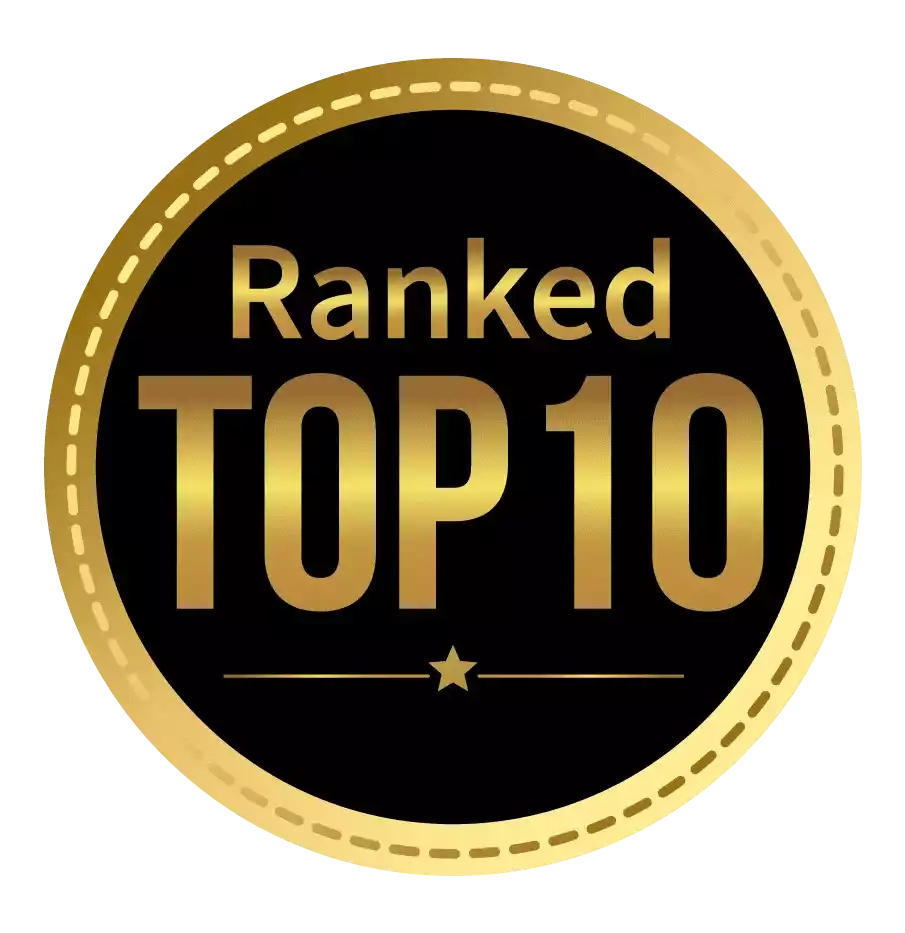 Amongst India's most promising Hotel Management Institute by Higher Education Review 2022
---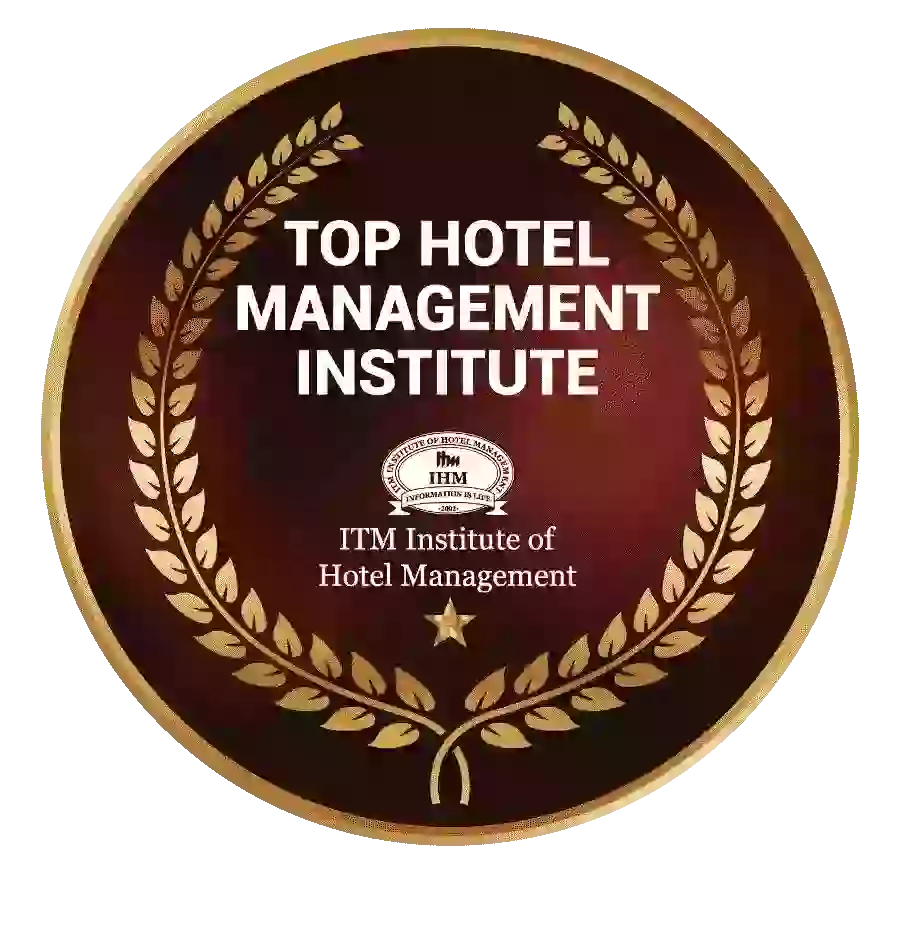 Ranked Top Hotel Management Institute awarded by Times Education Icon 2022
---
Quality Education, Outstanding Administration & Leading Infrastructure by Educational Excellence Awards & Conference 2021
---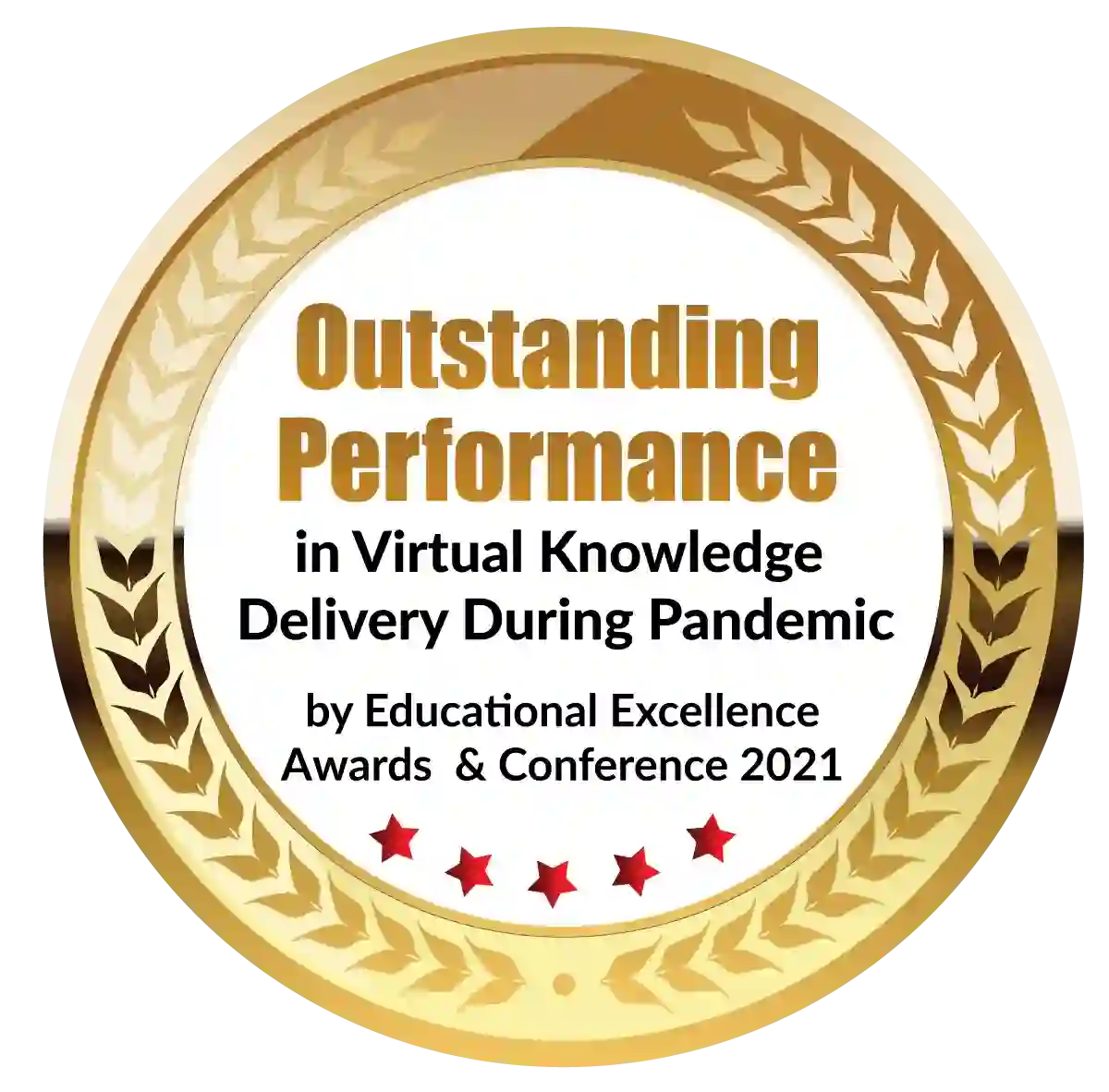 Outstanding Performance in Virtual Knowledge Delivery During Pandemic by Educational Excellence Awards & Conference 2021
Design is a huge field with a wide range of possibilities. We are surrounded by design. It's in the architecture around us, in the clothes people wear, and in everything we see that strikes our eye. Everything has a design language to it that makes it appealing. People will frequently acquire an item or participate in a service just because the design language appears to be too enticing.
But have we ever considered who is responsible for those designs? Who spends the time and effort to make such distinctive and innovative designs that distinguish the object and draw our attention to it? Designers play a key role in the creation of all aesthetic objects, from the websites we visit the fashionable jewelry and apparel we wear. They have a creative design talent that is nothing short of exceptional.
A bachelor's degree in design can assist students to advance their skills in the field of design. This degree polishes and improves a student's skills while also giving them a solid understanding of the field. They can select from a variety of options available in design and media courses. Students that choose to work in this sector benefit from its versatility and flexibility. Critical thinking, creative knowledge, inventiveness, and originality are all skills that can help a student succeed in the design field.
In India, formal design education is a relatively new trend. There aren't many Design institutes that offer design courses. A few Design institutes may be found in major cities such as Delhi, Mumbai, Chennai, Bangalore, Hyderabad, and Pune. It's a four-year professional design program that covers design thinking fundamentals, core technicalities, design process, computer-aided design tools, and technology. Internships and project work are also available to provide a professional experience.
What does a Bachelor of Design entail?
A bachelor's degree in design (B Des) is an undergraduate degree in the subject of design. The Best design institutes in India provide a four-year Bachelor of Design degree to their students. This degree allows students to choose from a variety of specialties, including Interior Designing, Fashion Designing, Textile Designing, and Accessory Designing. The Bachelor of Design degree currently includes specializations in growing fields, thanks to the expansion of the digital world. Multimedia design, VFX design, Graphic design, Game Design, and Bachelor of Design in Visual Communication are just a few of the fields.
The Bachelor of Design degree's numerous subjects provides an individual with a wide range of job choices, whether in traditional or digital design. Product creation, marketing, CAD, CAM, and personality development are among the topics covered in Design and media courses. Internships, Events, and Exhibitions on a national and worldwide level provide insight into how the design profession operates for those who choose the B Des program.
Students who wish to work in the fashion industry or become fashion designers should take this course since it will help them develop the necessary abilities. Future architects might profit from this training, as their main profession entails planning and building a virtual layout of houses and their interiors.
Graphic design is for persons who are artistically creative and have a keen eye for design. It is a fantastic employment possibility for people who are skilled at visually representing concepts. A graphic designer creates visual graphics for a variety of items using computer-aided technologies. A professionally qualified graphic designer will have the unique potential to expand their career beyond expectations with a work that involves innovation on a regular basis.
Do you want to pursue a profession in the field of design?
Then a Bachelor of Design (B.Des) degree might be the greatest approach to breaking into the fashion and design industry. Bachelor of Design, commonly known as B.Des or B.Design, is an undergraduate degree in the subject of design. It is concerned with the design of a part or entire structure of a shape, configuration, or other objects. It comprises Exhibitions, Fashion Shows, Workshops, Seminars, and a variety of additional events in addition to theory sessions.
Eligibility & Duration
Candidates must have received a minimum of 50% in their 12th grade from a recognized university.
To enroll in this course, you must pass an entrance exam.
It would be advantageous if the applicant brought a work or design portfolio to the admissions process.
The institute would be able to better comprehend the candidate's skills and job history if they had a portfolio.
The interviewer's performance will determine the candidate's selection.
They should be able to demonstrate their design creativity, skills, and knowledge.
Along with the necessary qualifications, an individual must also possess a set of skills that will aid them in their career path.
Quick learning, artistic talents, drawing skills, innovation, and good communication skills are some of the qualities necessary.
Candidates seeking a design degree are taught about the latest trends and technologies that are used at various phases of the design process.
Students are not only taught theory, but they are also kept engaged in the classroom through workshops, fashion shows, seminars, and exhibitions on a regular basis.
Students can pick from a variety of specializations in the bachelor of the design program, including Fashion Communication, Fashion Design, Communication Design, and Industrial Design.
Bachelor of Design institute assists students in gaining a broad understanding of the design field. The knowledge gained from this course will also assist students in selecting appropriate niches. In the long term, choosing the correct niche will help them flourish in their jobs.
Some top specializations of the B.Des course are listed here:
Fashion Design.
Interior Design.
Textile Design.
Jewelry & Metalsmithing.
Graphic Design.
Industrial Design.
Knitwear Design.
Ceramic Design.
Accessory Design.
Game Design.
Leather Design.
Multimedia Design.
The following skills are required for the B.Des course:
Because you'll be describing your ideas to clients, you'll require good communication and interpersonal skills.
You must be imaginative, creative, and self-motivated.
You should be well-versed in both historical and contemporary design styles.
Job Description & Objectives
There are several work options for B.Des graduates in both the corporate and public sectors. You can also get work in other countries with this degree. You can participate in exhibitions and auctions of your creative works that are held all around the world.
After completing this course, you will be able to work as a Graphic Designer, creating visuals for advertisements, publishing houses, and other businesses. You can also work as a teacher in a variety of reputable universities and Design institutes across the country.
Job profiles available after this course:
Graphic Designer
Design Managers
Textile Designer
Weaving Consultant
Fashion Merchandiser
Cutting Assistant
Interior Designer Entrepreneur
Teachers
Outside Sale Representative
Costume Designer
Fashion Stylists
Fashion Forecasters
Salary
B.Des qualified candidates are provided attractive wage packages all over the world. A Fashion Designer's initial compensation ranges from Rs. 2 to 3 lacs per year. You can start earning Rs. 6 to 7 lacs per annum if you have a solid position and experience. For various experience and qualifications, each job has a separate wage package. The income of a fashion designer is determined by a number of criteria, including the location of the job, the candidate's qualifications, recruiters, experience, and working skills. You can earn a lot of money if you achieve enough recognition and experience in this industry.
Conclusion
Individuals who obtain a bachelor of design degree are introduced to the world of design and art. It aids in digital design and the fashion industry by providing in-depth knowledge of these businesses' design requirements. Interior design, fashion design, textile design, accessory design, multimedia design, VFX design, graphic design, game design, and visual communication are all subjects taught at the Best bachelor of design institutes in India.
The rising design business in India provides a plethora of work prospects for students who are looking for a solid profession. They can work as Fashion Designers, Interior Designers, Jewelry Designers, Furniture Designers, Product Designers, and Graphic Designers.
Because the demands of today's world are continually changing, businesses are looking for people with varied skillsets and the creativity needed to build products and services. Students with a bachelor of design degree can help businesses stand out in terms of design and aesthetics with their products or services. Employers and businesses are more inclined to choose someone who has the requisite skillset and expertise to work in the field of design. B.Des graduates have a variety of job opportunities in both the private and public sectors.
Dignified with Rankings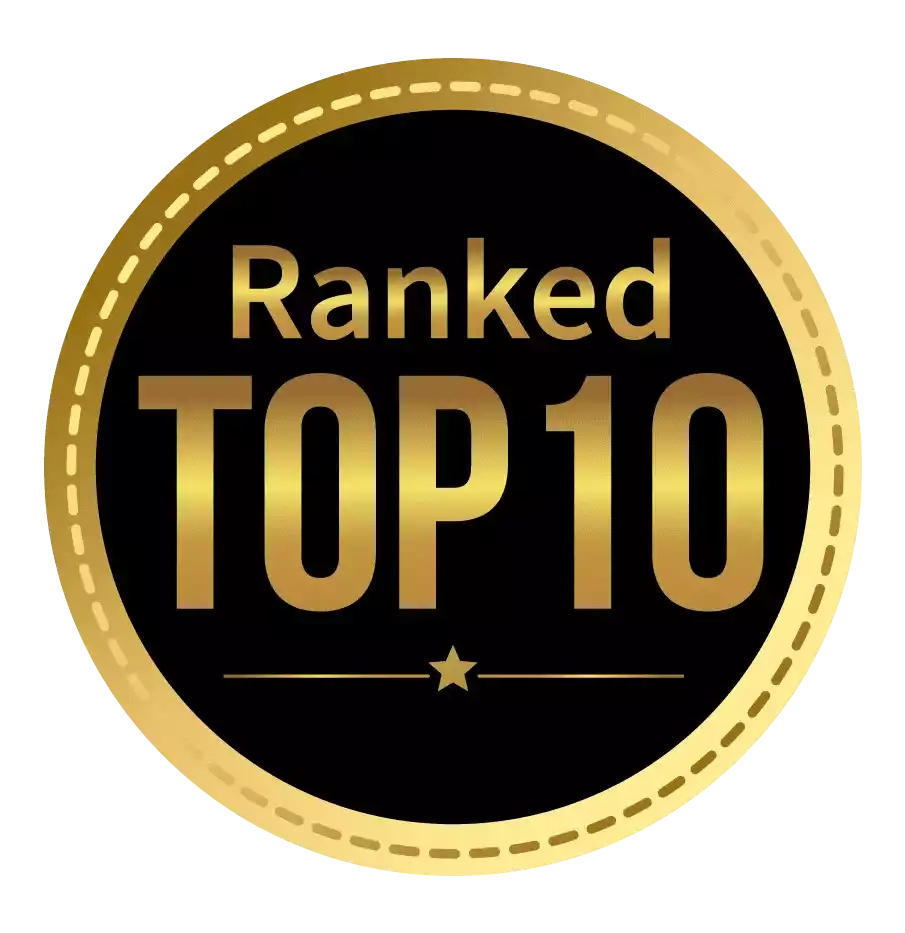 Amongst India's most promising Hotel Management Institute by Higher Education Review 2021
---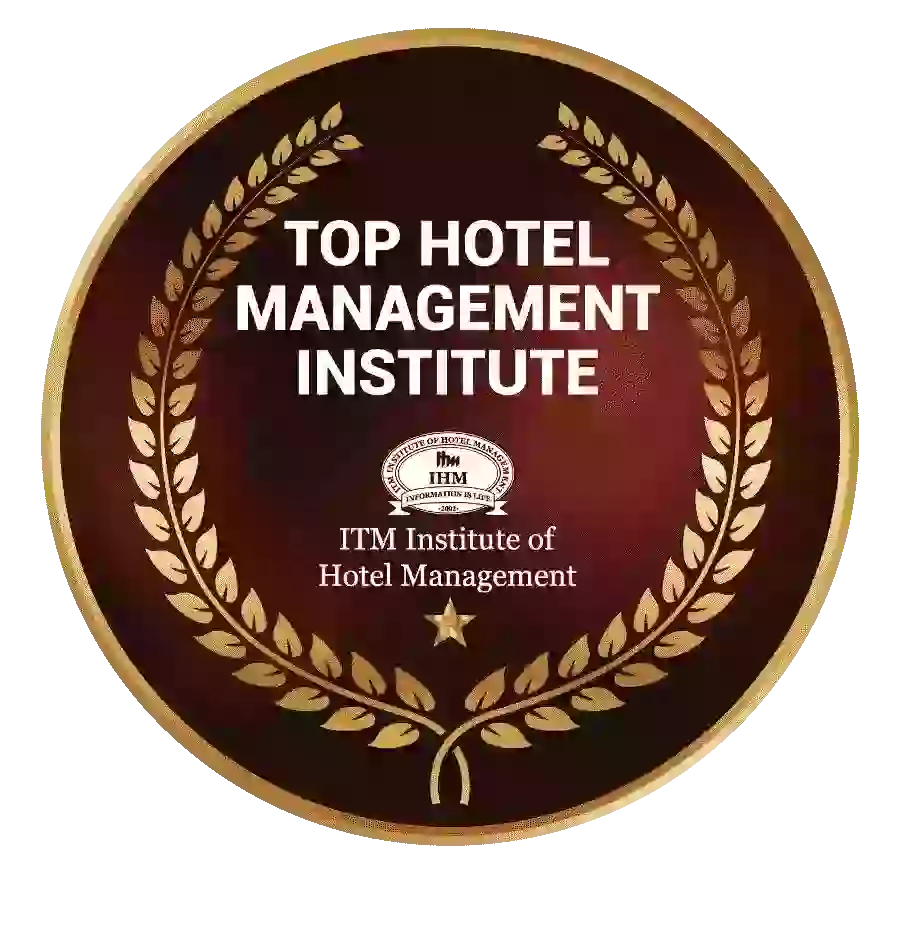 Ranked Top Hotel Management Institute awarded by Times Education Icon 2022
---
Quality Education, Outstanding Administration & Leading Infrastructure by Educational Excellence Awards & Conference 2021
---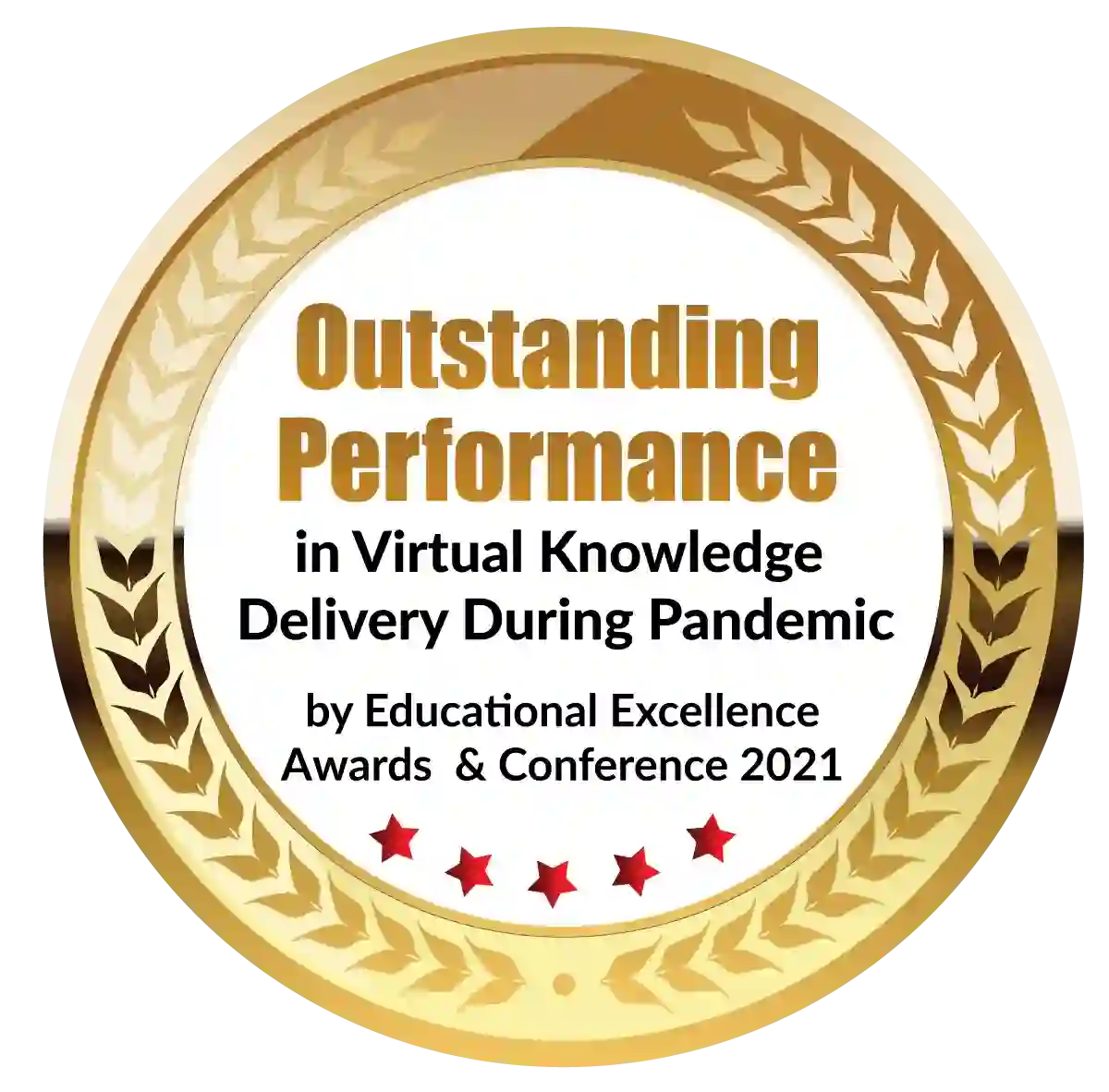 Outstanding Performance in Virtual Knowledge Delivery During Pandemic by Educational Excellence Awards & Conference 2021