Students Trained & Placed
Kitchen Training Facility
International & National Internships only at 5-star Properties
One to One Corporate Mentorship
An Entrepreneurial Culture at the Campus
Dignified with Rankings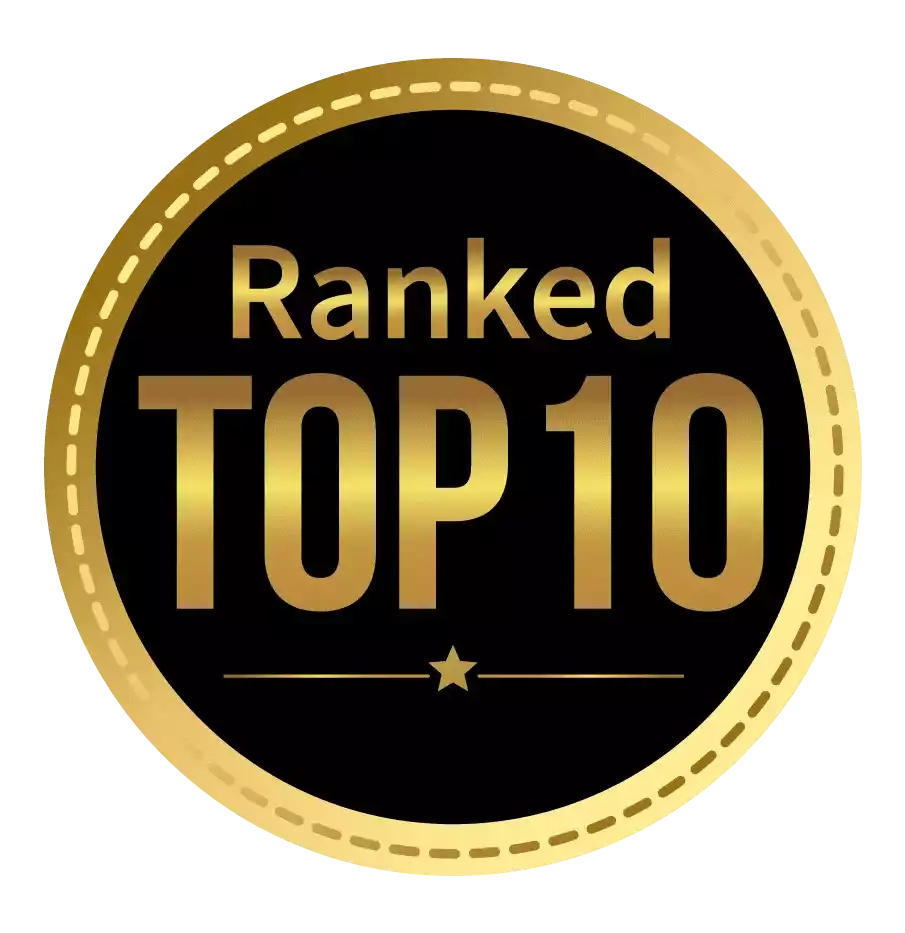 Amongst India's most promising Hotel Management Institute by Higher Education Review 2022
---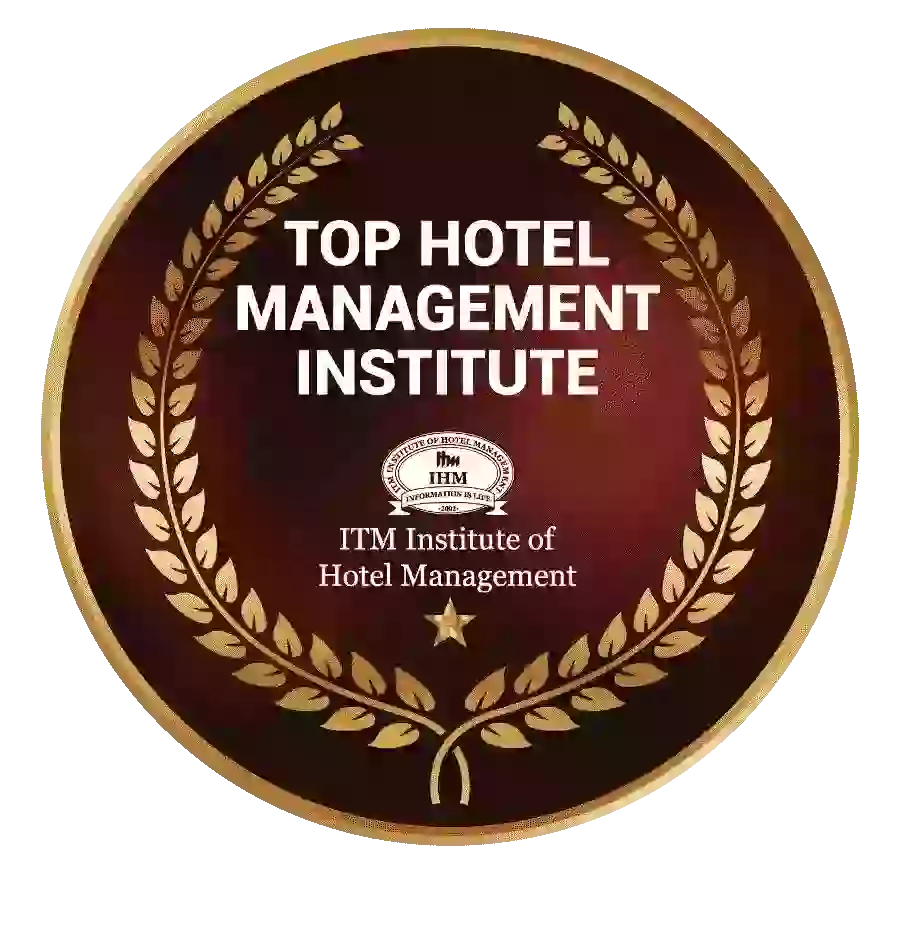 Ranked Top Hotel Management Institute awarded by Times Education Icon 2022
---
Quality Education, Outstanding Administration & Leading Infrastructure by Educational Excellence Awards & Conference 2021
---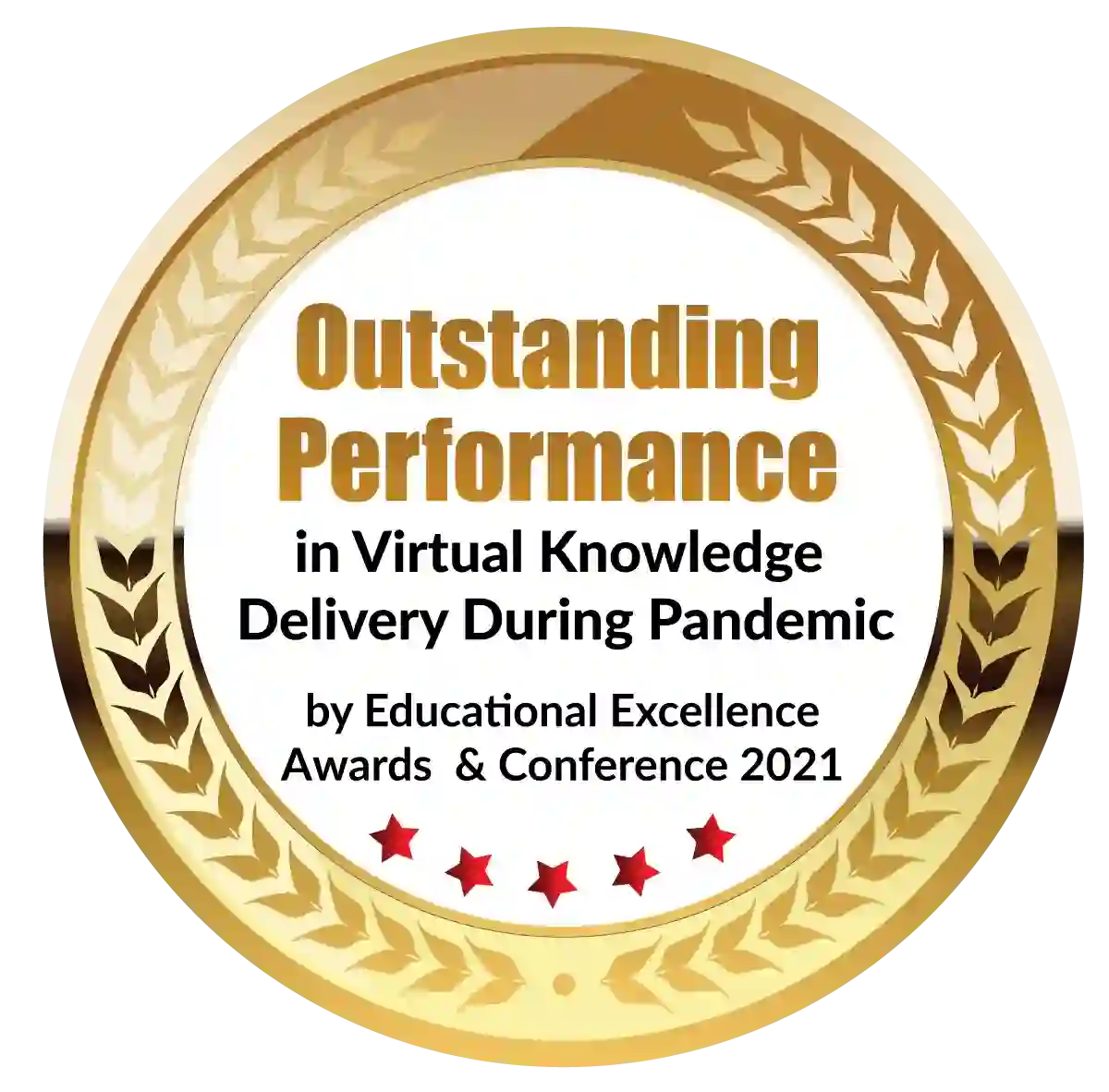 Outstanding Performance in Virtual Knowledge Delivery During Pandemic by Educational Excellence Awards & Conference 2021
Understanding global markets and technology is no longer as important as understanding finance, marketing, human resources, systems, and operations for corporate success. PGDM is dedicated to educating not just business leaders, but industry captains, with our professional faculty, competitive and innovative curriculum, active learning, and unique campus network.
About PGDM program in colleges in Udaipur.
Post graduate management education (PGDM) programs were established in the 1960s at Indian Institutes of Management and later by other universities to provide professionals to suit the needs of Indian industry. The PGDM (e-Business) program takes its strength and character from this famous lineage of MBA programs interwoven with new generation technical inputs to empower professionals with know-how in today's digital business framework, thereby validating the program's name.
The PGDM program, which is regarded as one of the best PGDM programs in Mumbai, began in 2007. Since then, Engineering, BBA, BMS, BCom, BMM, and Pharma graduates from all across India have been flocking to PGDM colleges in Udaipur in the hopes of getting into one of India's premier business schools.  The  PGDM (e-Business) is more than an MBA because its content and pedagogy equip aspiring managers with technical tools and knowledge while also honing their managerial skills. The fact that a few thousand PGDM in Udaipur graduates are engaged in high positions in leading corporations, making their presence felt, and many of them are also successful entrepreneurs, demonstrates this.
Because the world and the Indian environment are always changing, so are business and society. The pandemic has influenced people's lifestyles and business activities. Following the pandemic, a new world order has emerged. As a result, the PGDM in Udaipur program is constantly updated to ensure that it continues to accomplish its initial goal of supplying trained managers who are well-versed in the latest management approaches to the corporate world. As a result, in addition to the CORE specialities of Finance, Marketing, Human Relations, Operations, and Systems, the PGDM courses in Udaipur curriculum also includes:
Design Thinking: PGDM is perhaps the only management course that offers a complete and practical education on this innovative problem-solving style.
Strategic Management: The PGDM course in Udaipur covers several important topics of organization management, such as: Case studies explain how the world's finest companies got ahead.
Business Analytics: How to use data and quantitative analysis to make better decisions and run a more efficient and productive business.
To equip students in an IT-driven corporate context through digital business and digital marketing.
e-Commerce: How to run and prosper in a business that isn't based on brick and mortar structures.
Placement.
Graduates from the top PGDM colleges in Udaipur are working in industries ranging from Google to real estate, pharma and life sciences to the automobile sector, banking and NBFCs, rating agencies, ad agencies, and FMCGs, to name a few. Many organizations recruit on campus year after year, offering a variety of positions such as research analyst, sales & distribution, investment research and portfolio management, advertising, digital marketing, business analyst, client service, marketing, and e-commerce, among others. Packages as high as 15.5 lakhs per annum have been offered to PGDM students. 
Alumni Network:
PGDM colleges in Udaipur have a close-knit alumni network that aids in the learning and professional development of the students. PGDM graduates who are well-placed and hold key business positions contribute considerably by giving guest lectures, serving as visiting teachers, mentors, advisors, and counselors, among other things. Internships and placements are also made possible through this network.
Pedagogy:
To provide a variety of experiential learnings, all important inputs are presented utilizing interactive methods like as case studies, management games, role plays, workshops, films, networking, seminars, and more. This is bolstered with an eight-week Summer Internship, Live Projects, and Industry Threshold program in the fourth semester, all of which lead to placements.
Are you eligible to participate in the top PGDM colleges in Udaipur?
Passed with Bachelor's Degree of at least 3 years duration (in any discipline) from a university recognized by the Association of Indian Universities with a minimum of 50% (45% in the case of reserved category applicants) in aggregate. 
Those who are taking final year/semester exams are also eligible to apply. They must, however, present documentary evidence of passing the examination on or before the start of the program, failing which their admission will be subject to cancellation. A working knowledge of Microsoft Office is required.
A valid score card from any of the following admission exams is required for application: CMAT, XAT, CAT, ATMA, GMAT, MAT, MH-CET.
Methodology.
Case studies, outbound training, role play workshops and lectures by industry experts, alumni, industrial and rural visits, and other interactive platforms and methodologies are used to offer all key inputs in core management domains. This is bolstered by an eight-week summer internship and a four-semester industrial threshold program, in which students construct a genuine business model and industry project.
Infrastructure & Academic.
There are many PGDM colleges in Udaipur with cutting-edge infrastructure, both in terms of hardware and software. With a highly qualified, experienced, and motivated faculty ready to help MBA students develop into professionals capable of meeting the demands of the globalised, e-powered economy.
The learnings provided to students have been honed to match industry requirements on an ongoing basis because there is already a built placement platform connected to the industry.
Faculty.
institutes have access to several senior and experienced managers from other businesses in addition to in-house faculty. Institutes also have a number of Alumni who have progressed to senior positions and have specialized in their fields.
PGDM SPECIAL FEATURES: 
Flexible and adjustable course structure to meet the changing market - Business Analytics, E-Commerce, and so on.
Developing knowledge and skills to close the gap between education and employment.
Industrial skills and a superior industrial curriculum.
It prepares you to be future-oriented managers.
To provide you a competitive advantage, you'll need a rich academic atmosphere.
Inspiring entrepreneurship with a desire to succeed.
Partnership between industry and academia
A two-year full-time program approved by the Government of India's All India Council for Technical Education (AICTE).
With a cutting-edge flagship program that offers dual specialties in Human Resource/Marketing/Finance/Operations/Systems, students can broaden their job prospects.
Educational Goals of the Program
To supply society with a group of young postgraduate students who are well-versed in basic management abilities.
To prepare students to be able to solve problems and make decisions in a corporate environment that is complicated and uncertain.
Promoting social awareness, long-term development, and teamwork among pupils.
To provide industry with ethically responsible and technically capable management graduates.
The results of the program.
Graduates would articulate their opinions with clarity of thought.
Graduates will be able to communicate successfully through a variety of channels.
When faced with a business situation, graduates will be able to flesh out critical decision points.
Graduates will be able to design plans in several management functional areas.
Graduates will be able to assess an organization's health by reviewing its MIS reports and financial records.
Graduates would show a desire for difficult assignments.
Graduates would demonstrate empathy in order to solve societal issues.
Why Should Students Enroll in a Postgraduate Diploma in Management Program?
Since 1995, it has evolved into a flexible two-year full-time program.
The course is really popular.
All industries are eager to hire these students.
Exposure to a wide range of industries.
Subjects that are intellectually rigorous, as well as a large range of specializations and electives to choose from.
Exposure to cutting-edge topics in public businesses, banking, insurance, international business, infrastructure management, supply chain management, financial modeling, business analytics, and other related fields.
Gender, culture, new ideas, multi-disciplines, experience, region, and language diversity.
Internship in an industrial setting.
Extracurricular and co-curricular activities are activities that take place outside of the classroom.
Development of soft talents.
Strong Industry Connections.
A sizable alumni base.
What Kind of Career Opportunities Are Available to Students Who Pursue a PGDM?
Because of its broad view and management skills, the generic PGDM is in more demand in today's climate. Students with a PGDM can work in a variety of disciplines, including:
Finance Management Experts
Corporate Strategy Planners
Sales & Marketing Managers
Business Analysts
Group Product Managers
Project Managers
Market Analysts
Finance Analysts
Operations Managers
Public Relations Executives
Consultants
Dignified with Rankings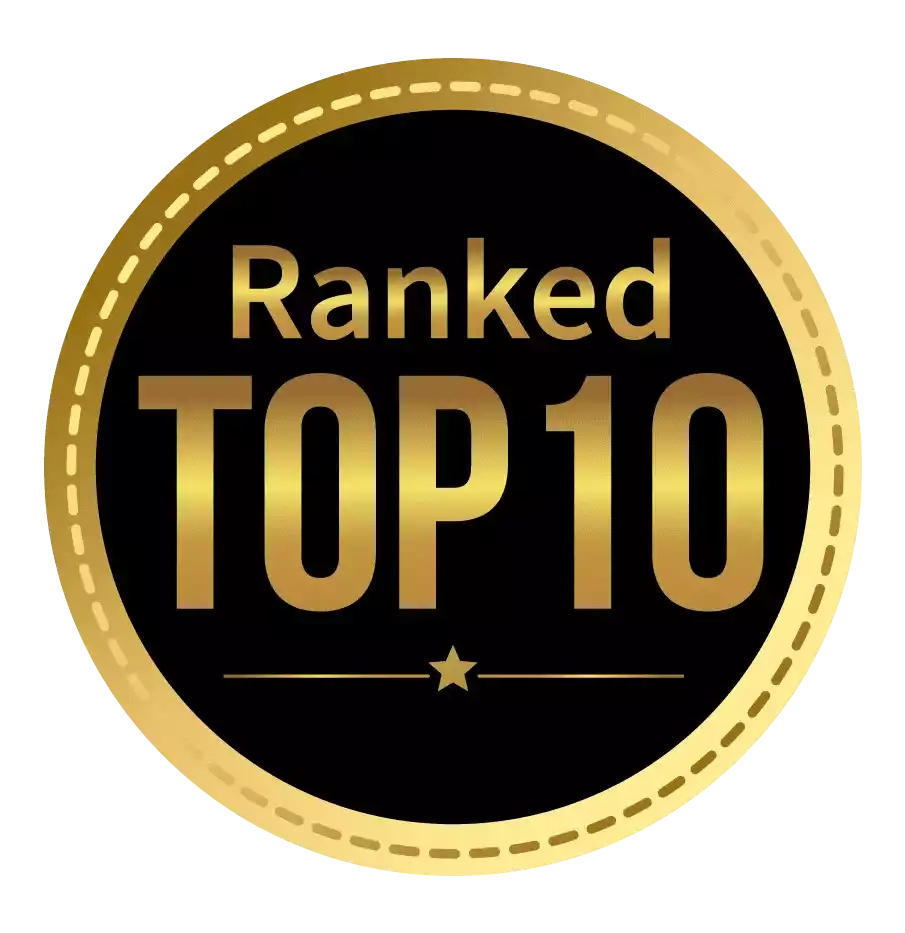 Amongst India's most promising Hotel Management Institute by Higher Education Review 2021
---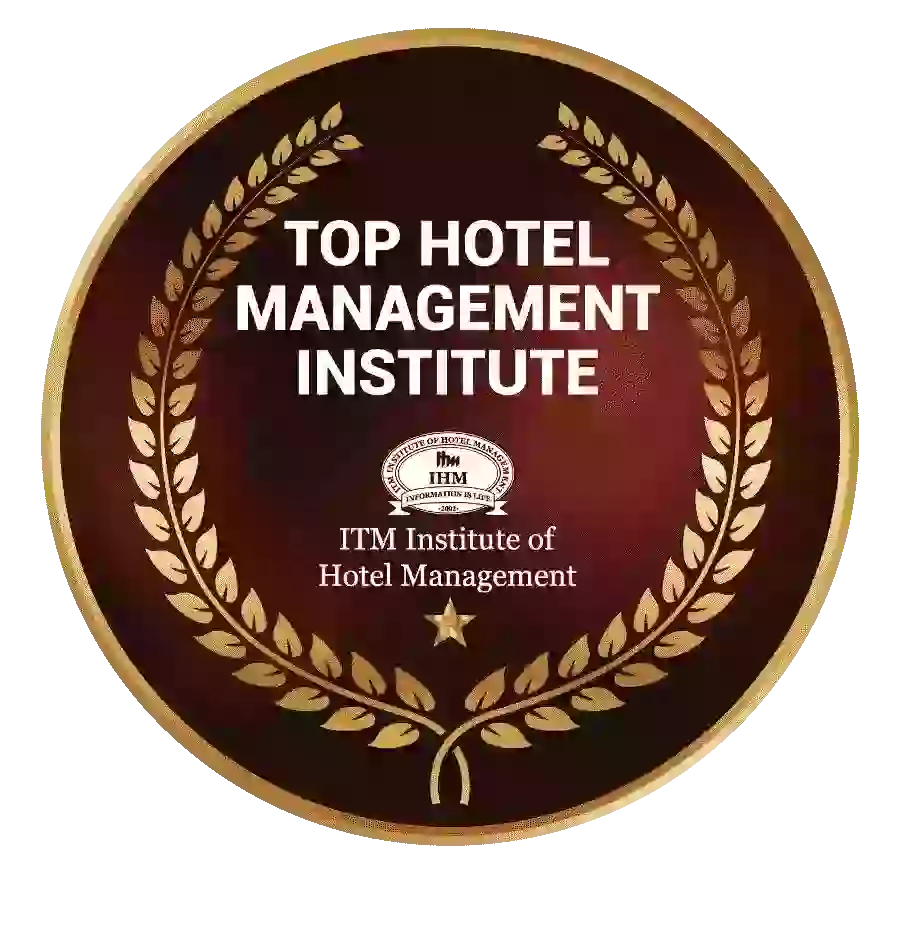 Ranked Top Hotel Management Institute awarded by Times Education Icon 2022
---
Quality Education, Outstanding Administration & Leading Infrastructure by Educational Excellence Awards & Conference 2021
---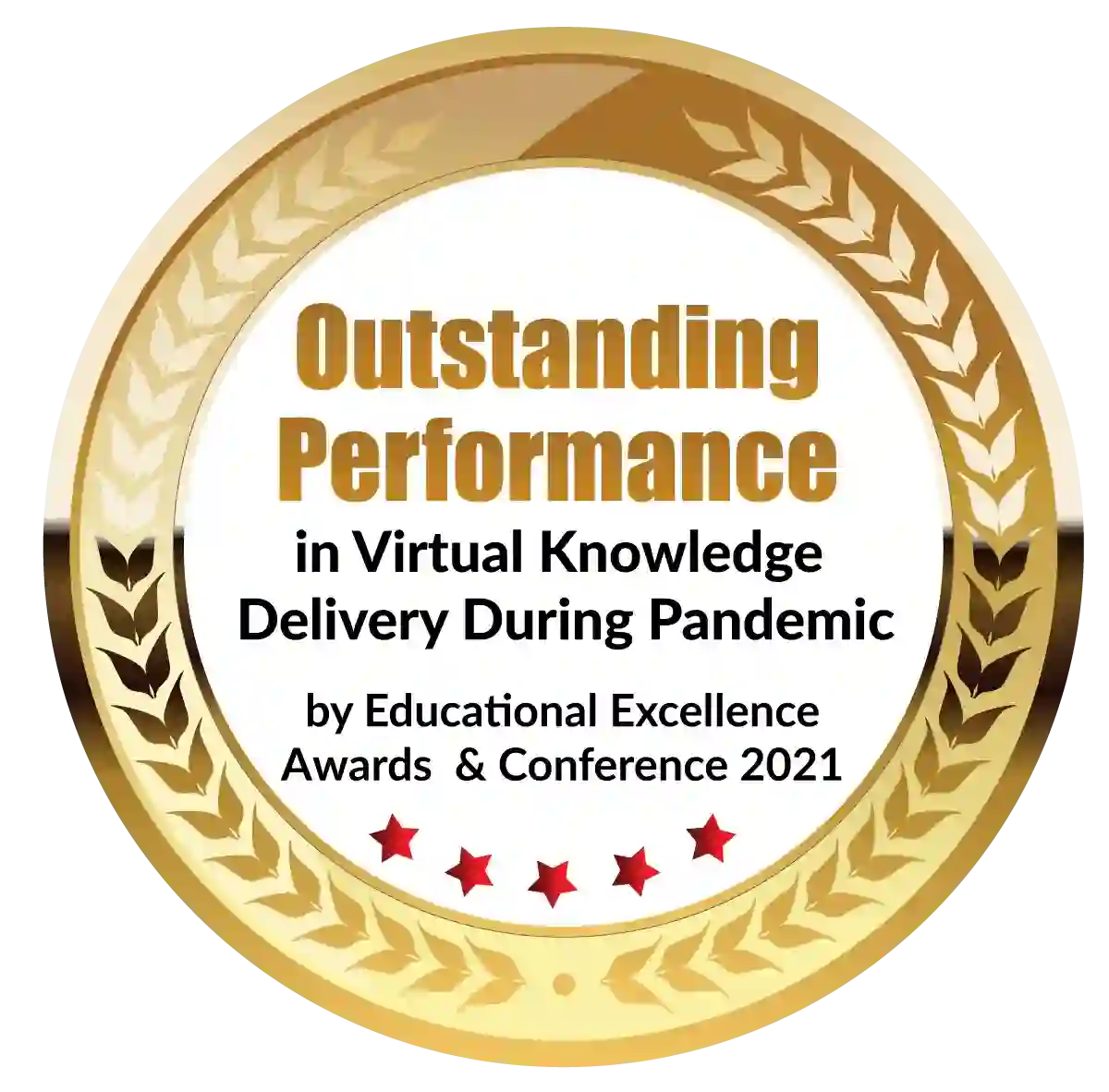 Outstanding Performance in Virtual Knowledge Delivery During Pandemic by Educational Excellence Awards & Conference 2021