Students Trained & Placed
Kitchen Training Facility
International & National Internships only at 5-star Properties
One to One Corporate Mentorship
An Entrepreneurial Culture at the Campus
Dignified with Rankings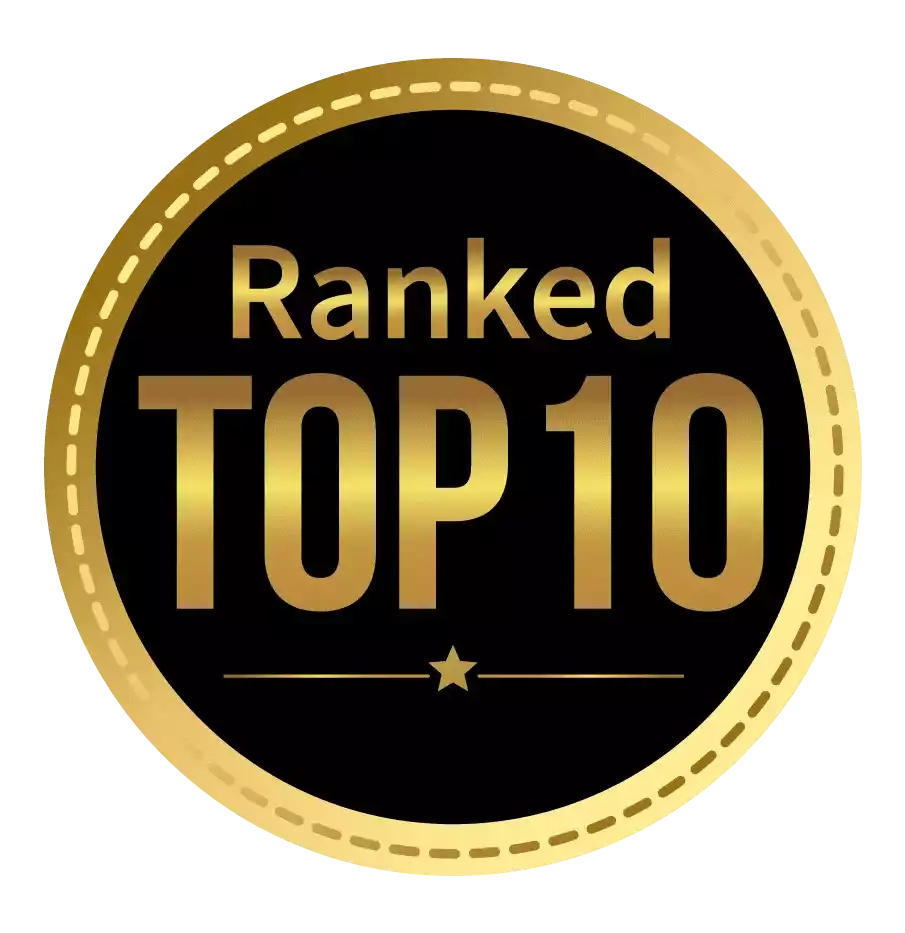 Amongst India's most promising Hotel Management Institute by Higher Education Review 2022
---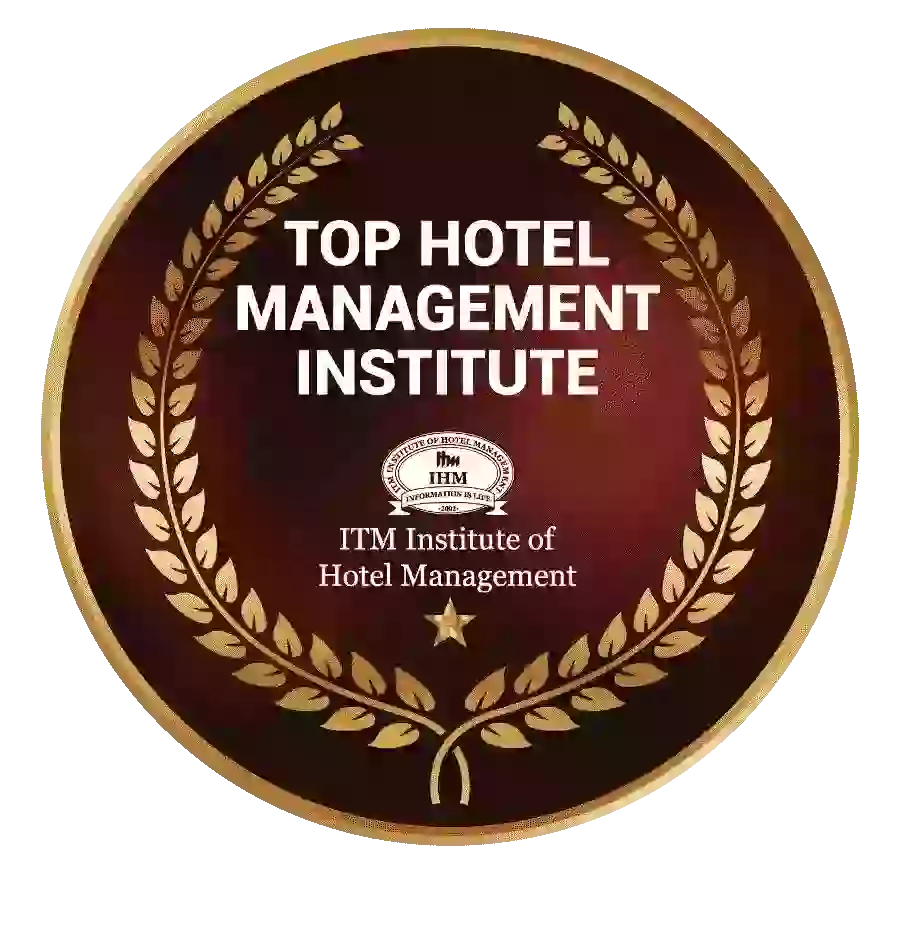 Ranked Top Hotel Management Institute awarded by Times Education Icon 2022
---
Quality Education, Outstanding Administration & Leading Infrastructure by Educational Excellence Awards & Conference 2021
---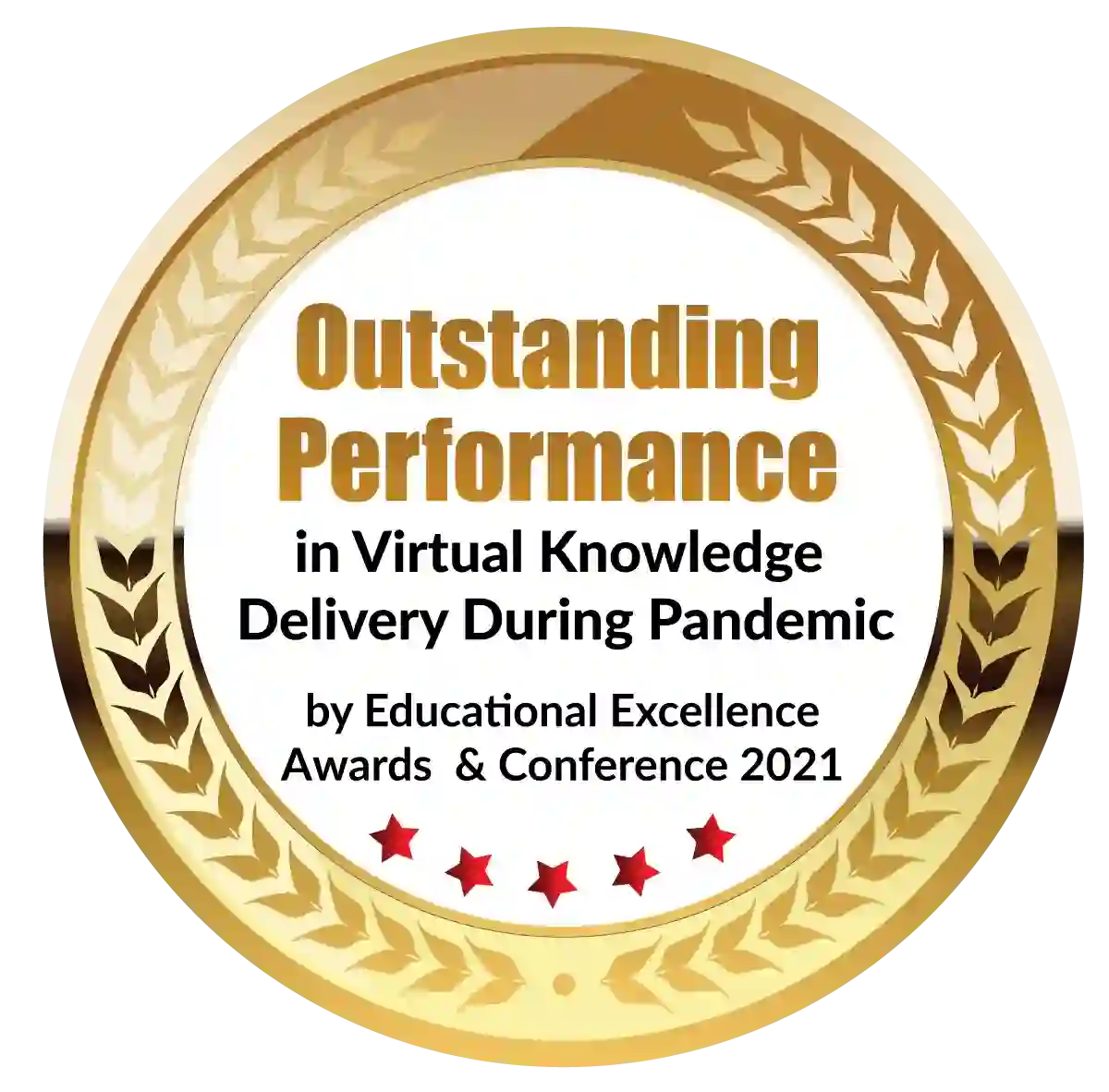 Outstanding Performance in Virtual Knowledge Delivery During Pandemic by Educational Excellence Awards & Conference 2021
The Post Graduate Diploma in Management (PGDM) is a two-year full-time program. It can assist you in obtaining a significant position in your chosen job path. After graduation, many students from all fields of study choose to pursue a PGDM to determine the value of their degree for their future careers. It is the key to learning basic management practises and earning a diploma certificate, allowing you to move throughout the sector more regularly after completing the course. 
The PGDM Course program has been modified to include courses that are more relevant to current industry demands. As a result, this diploma holder is more likely to adjust in the workplace and is more familiar with the job.
The PGDM program teaches students the fundamentals of management and how to apply them in a business or organisation. In the case of colleges authorised by the AICTE, a PGDM degree is now acceptable for applying for government positions.
Why should you think about enrolling in a PGDM program?
The Post Graduate Diploma in Management is designed for students fresh out of college who wish to pursue a management career, as well as professionals with two years of experience who want to boost their career prospects. 
Candidates that are business-centric and focused on innovation and sustainability are in high demand, therefore the PGDM course is useful. The curriculum provides students with thorough and immersive exposure to all management topics.
What are the PGDM Eligibility Criteria?
The requirements for admission to a Post Graduate Diploma in Management (PGDM) program differ by college. A minimum of 45 percent in a bachelor's degree program from a recognized university is required.
In any discipline, students must obtain a bachelor's degree from a recognized university. Graduates with a bachelor's degree in business administration (BBA) have an advantage because they have a fundamental understanding of the field.
Candidates must pass an entrance exam and a personal interview, as well as the institute's prerequisites.
Syllabus for PGDM
The PGDM Course syllabus is designed to give candidates a holistic understanding and training of the management industry through a practical approach. Managerial Economics, Accounting for Managers, Business Communication, Information Technology Management, Marketing Management, and other areas are covered in PGDM courses.
The PGDM curriculum includes both Core and Elective subjects. The PGDM Subject List is organised into four semesters, each focused on a different facet of management. In most of India's top PGDM institutes, the first-year PGDM syllabus is the same for all PGDM specialties.
Types of PGDM Course Specialisations:
You can choose from a variety of specialties in PGDM programs. Because the first year of your PGDM degree is dedicated to learning the principles of management and building a solid foundation, you must choose your specialisation in the final year.
The following is a list of the PGDM specialties available to you:
Master of Business Administration (MBA) in Marketing
Marketing is one of the most common PGDM specialties, and it deals with the marketing, advertising, and sales of the company's products or services. This is a specialty for outgoing and ambitious candidates.
Master of Business Administration (MBA) in Finance
Accounting and finance are closely linked in finance. Finance specialisation is a good option for PGDM candidates who have a knack for numbers and want to work in a range of high-paying businesses.
Human resources (HR) expertise is concerned with the management of resources within an organisation. HR is a rapidly growing field that is a fundamental aspect of most enterprises.
The operations specialty is focused on a company's operations. Some of the most important activities in operations include planning, strategizing, and executing, but the majority of what you learn is how to operate a company.
Information and Technology PGDM
IT is perhaps the fastest-growing industry in the world, not just in India. People are required for the industry to continue to grow at its current rate. It's a fantastic industry to work in if you want to have a rewarding career.
Postgraduate diploma in research and business analytics
Quantitative business analysis is the subject of research and business analytics. This course combines business, science, research, statistics, and technology uniquely.
PGDM in Business Administration
Enterprise management is concerned with the day-to-day management of a company through the use of ERP, which is a specialised business management software that provides a full service.
Post-Graduate Diploma in International Finance
On a global level, analyse economics and finance. International finance is distinct from traditional finance, and when combined with a US-CPA, allows students to pursue careers in finance in other countries.
Post-Graduate Diploma in International Business
This specialisation teaches you about the global operations of a firm. This expertise covers everything from international laws and procedures to managing global corporations.
PGDM in Logistics and Supply Chain Management
Business management includes these specialties. Logistics is concerned with managing the complicated logistics of the entire operation, whereas supply chain is concerned with managing all parts of the supply chain in manufacturing-related organisations.
Best PGDM Colleges in Mumbai
Mumbai has a wide range of post-graduate programmes, like PGDM Mumbai colleges, which are among the best in terms of job opportunities. Over the years, ITM Business School has continuously ranked among the top PGDM courses in Mumbai, the west zone, and nationwide. It is India's 15th best business school.
The ITM Business School is a member of the ITM Group of Institutions. Candidates must have a valid score in any of the qualifying entrance tests to be considered for admission to ITM Business School Mumbai. Candidates are chosen based on their performance in the School's Micro Presentations Personal Interview (MPPI) procedure. The School's application process is offered in an online format. It is regarded as one of India's leading MBA/PGDM institutions.
A two-year PGDM iConnect program with over 1,000 contact hours of content is available at the school. Queen Margaret University in the United Kingdom, EMI Normandie in France, and Groupe ESSCA in France are all partners with ITM Business School Navi Mumbai.
It features all of the modern amenities that one would expect from a world-class business school. The campus provides a conducive atmosphere for each student to experience holistic development through a variety of pedagogical, curricular, and extracurricular activities, as well as the resources accessible.
PGDM Courses in Mumbai
ITM Business School Navi Mumbai provides a two-year PGDM iConnect program with ten specialisations.
The institute offers SAP, SAS, SPSS, Tableau, and Power BI certifications to students participating in the PGDM iConnect (Business Analytics) program.
 The institute offers a three-month Global Immersion in ESSCA Budapest, Hungary, and EM Normandy, France to candidates enrolled in the PGDM iConnect (International Business).
The following are the course descriptions for ITM Business School Navi Mumbai:
PGDM iConnect in Finance
PGDM iConnect in International Business
PGDM iConnect in Retail Management and Marketing
PGDM iConnect (HRM)
PGDM iConnect (Financial Technology)
PGDM iConnect (Retail Management and Marketing)
The PGDM Courses in Mumbai highlights
The program includes a five-month iConnect internship with a targeted "on-the-job training" component.
Mentoring and coaching on communication, values, and life skills from beginning to conclusion.
The course incorporates a research-based capstone project and redesigned NGO projects to instil corporate social responsibility.
A team of industry professionals and core faculty redesigned classroom instruction through focused sessions, case-based and real projects.
Business simulations and FinTech labs are used to provide training.
 
Qualification:
Graduation with a 50% mark
Criteria for Admission to  PGDM Courses in Mumbai:
Candidates must have completed a bachelor's degree (10+2+3) from an AIU-accredited university with a minimum of the above-mentioned percentage in the qualifying test. Students in their final year of study are also eligible to apply.
Exams for Entrance:
CAT / XAT / CMAT / GMAT / MAT / ATMA / MAH CET / NMAT 
Insights into Placement:
ITC Hotels, Reliance Retail, Zomato, Berger, and ICICI Securities are among the top recruiters at ITM Business School Mumbai.
Roles after PGDM
Following the conclusion of Post graduation courses in Mumbai, there are numerous job options in both the public and private sectors. Students can work as professors and lecturers in research and educational institutes for Management, Accounting, Business, and Soft Skills, where they will pass on their knowledge and expertise to younger students. 
MBA vs. PGDM
MBA is only offered by universities and institutes linked with universities because it is a degree. The University Grants Commission(UGC) has approved their program.
Autonomous organisations, on the other hand, are not permitted to award degrees. As a result, the All India Council for Technical Education (AICTE) recognizes their Post Graduate Program in Management as a diploma and regulates it.
What happens after the PGDM?
Upon completion of their postgraduate degree in management, students have variety of  options:
Individuals who complete a PGDM program will be able to pursue a degree in the related field without having to miss a semester of college.
After earning a PGDM course, students could pursue a doctorate in management studies.
Following completion of a Post Graduate Diploma in Management degree, individuals will begin working in their respective fields.
After a few years of professional experience, they can continue their training in the respective discipline.
Dignified with Rankings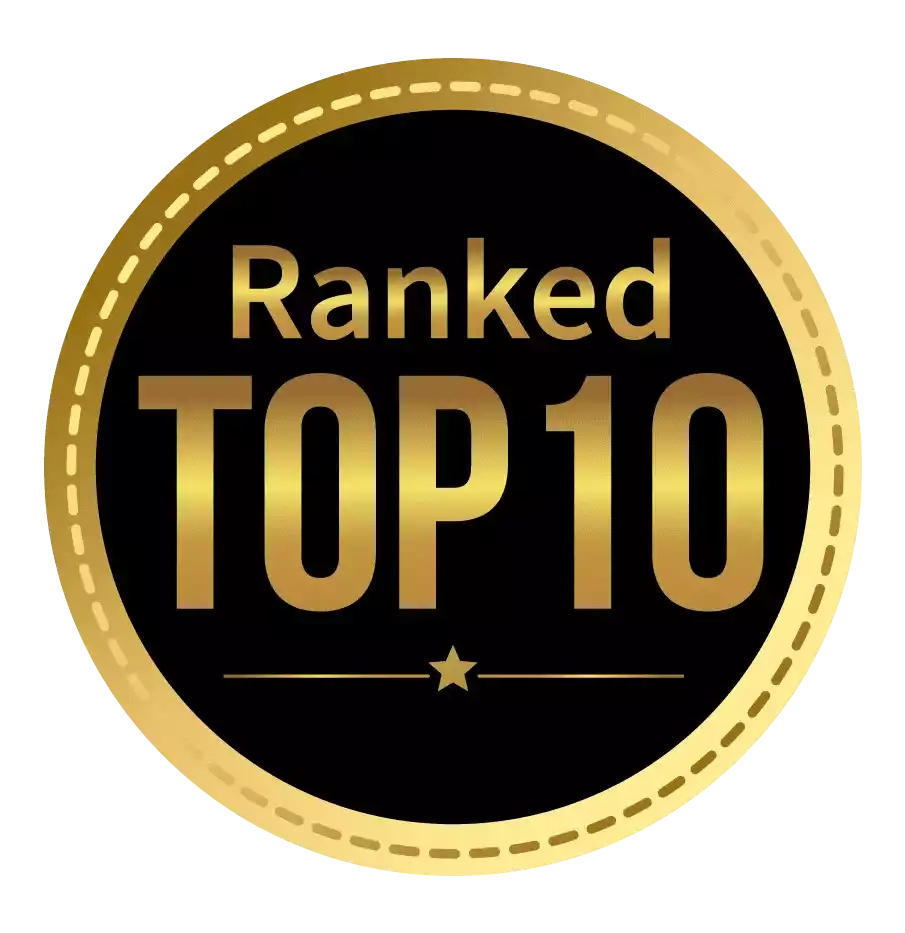 Amongst India's most promising Hotel Management Institute by Higher Education Review 2021
---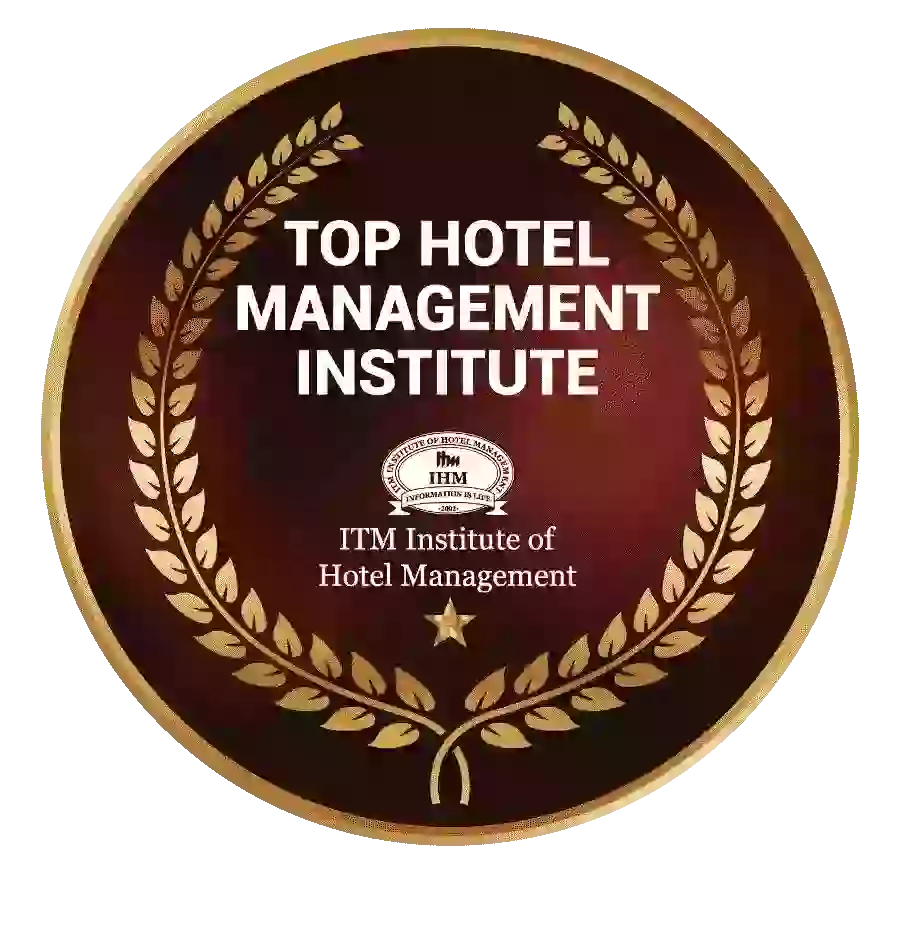 Ranked Top Hotel Management Institute awarded by Times Education Icon 2022
---
Quality Education, Outstanding Administration & Leading Infrastructure by Educational Excellence Awards & Conference 2021
---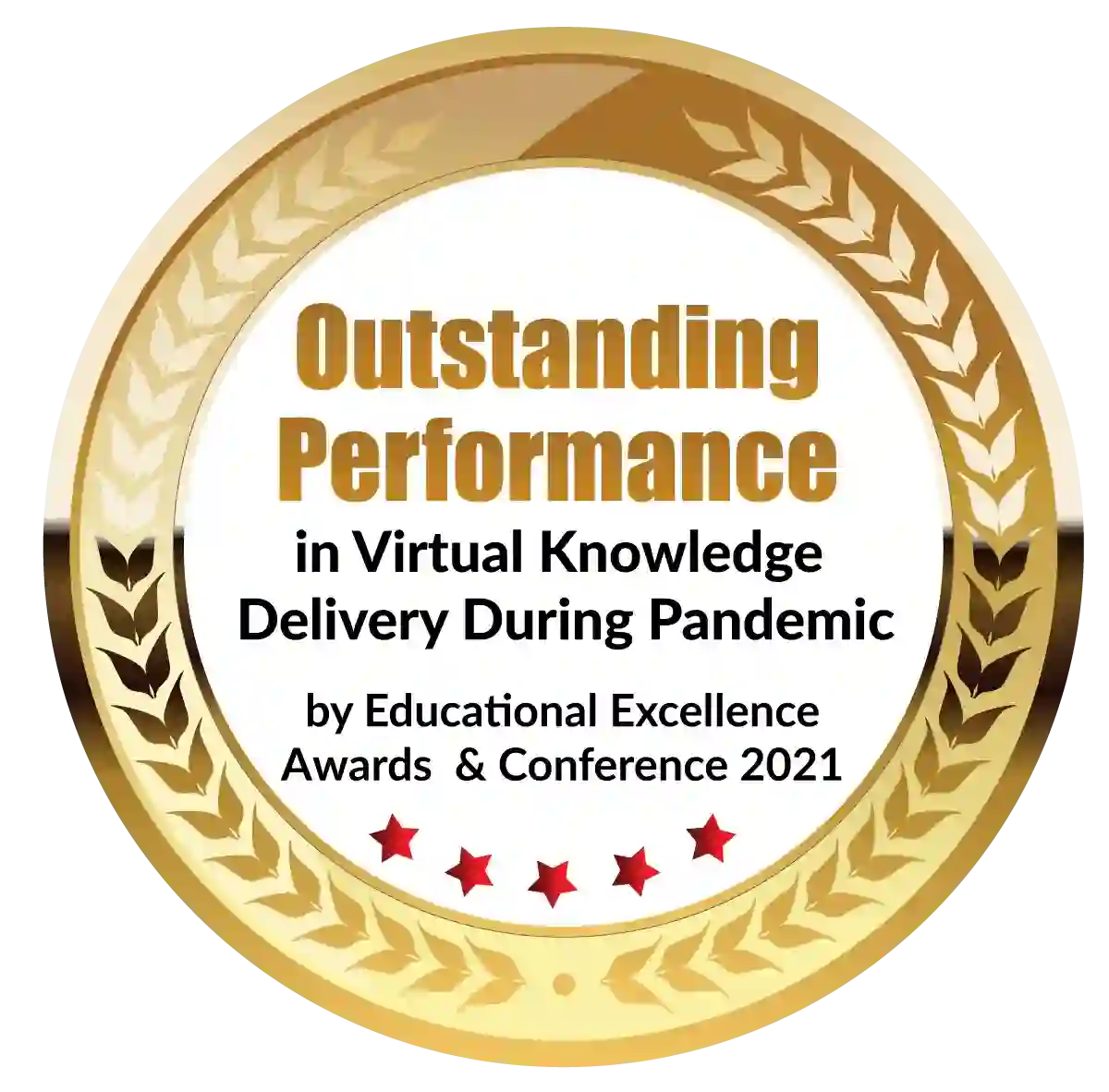 Outstanding Performance in Virtual Knowledge Delivery During Pandemic by Educational Excellence Awards & Conference 2021