Students Trained & Placed
Kitchen Training Facility
International & National Internships only at 5-star Properties
One to One Corporate Mentorship
An Entrepreneurial Culture at the Campus
Dignified with Rankings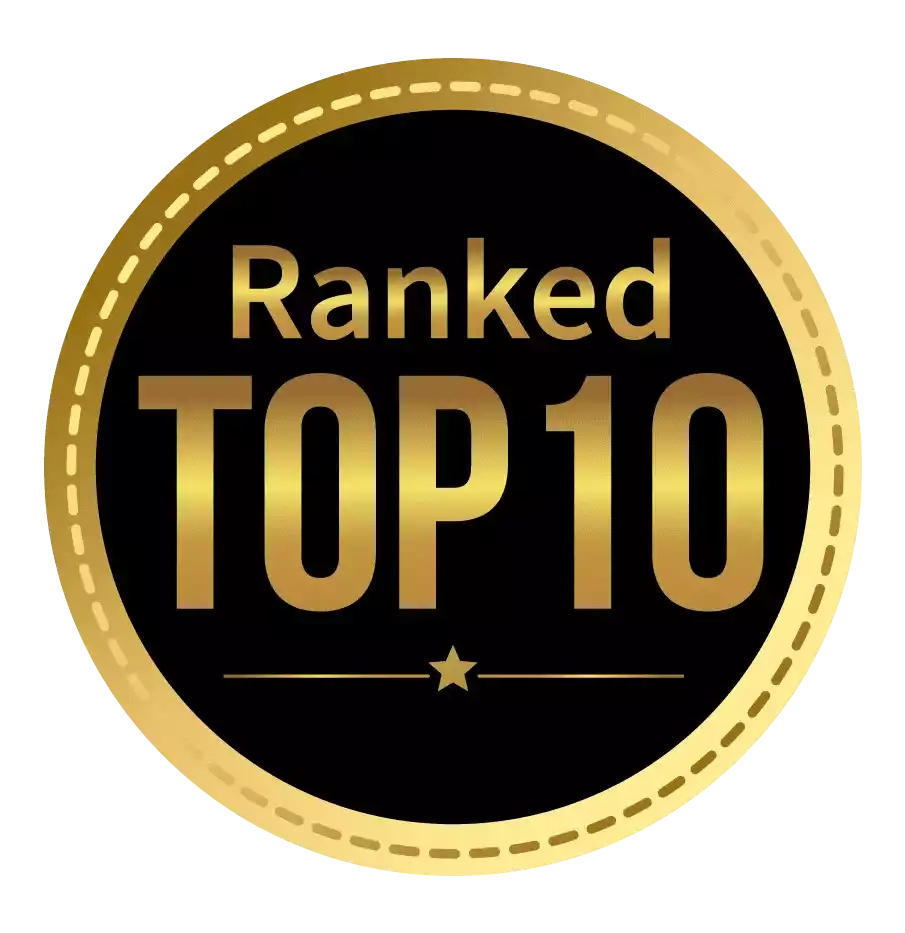 Amongst India's most promising Hotel Management Institute by Higher Education Review 2022
---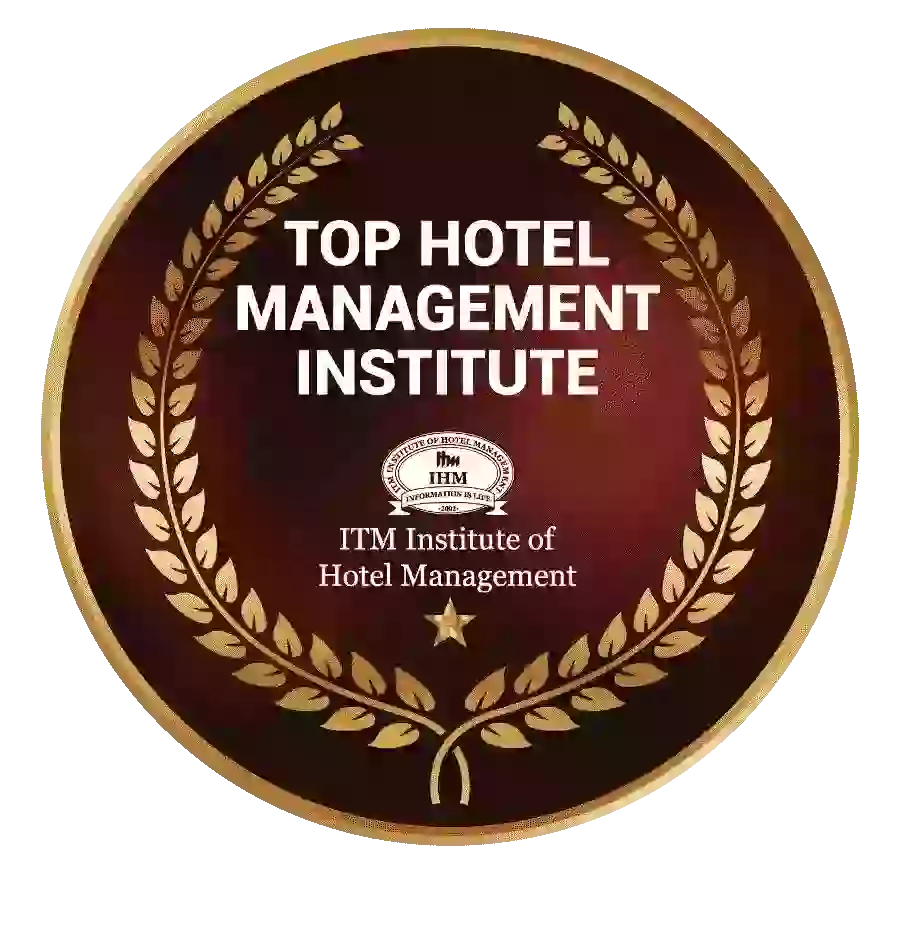 Ranked Top Hotel Management Institute awarded by Times Education Icon 2022
---
Quality Education, Outstanding Administration & Leading Infrastructure by Educational Excellence Awards & Conference 2021
---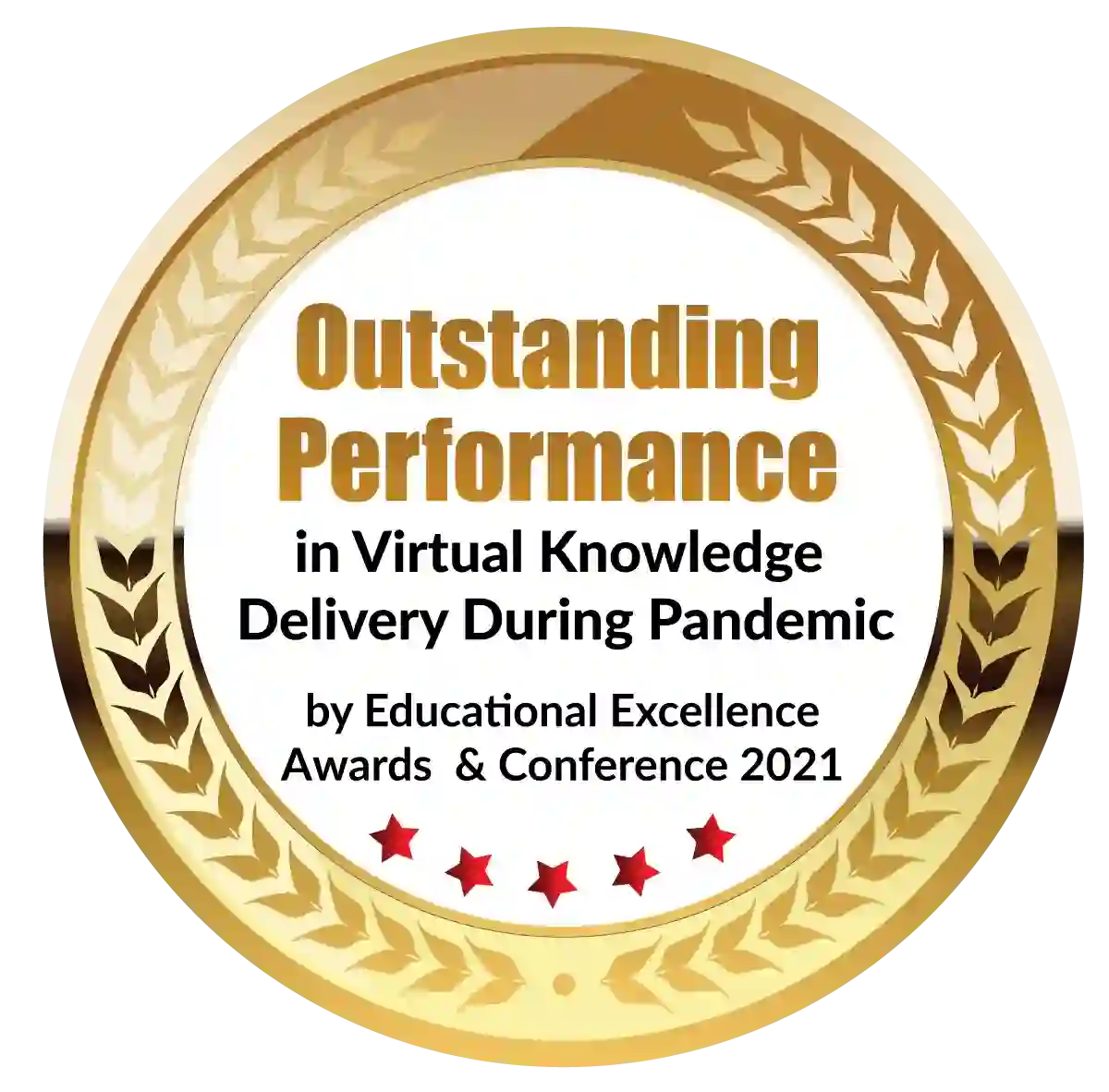 Outstanding Performance in Virtual Knowledge Delivery During Pandemic by Educational Excellence Awards & Conference 2021
Retail has emerged as one of India's most dynamic businesses, with a slew of new national and international players entering the market. There is a significant shift and entire focus on creating tailored client experiences, which necessitates experts that can adapt and think beyond the box. Supply chain management and retail management are intertwined. Retail used to be defined as the sale of items in marketplaces, storefronts, door-to-door delivery, and by hand. In the retail industry, however, the tendency has shifted. Network marketing is now being established in the retail industry through online purchasing, through websites and other technology, electronic payments, and delivery via courier and other services. 
Retail management is now a distinct field of study with its own specialism. Many cities in India have institutes and universities that offer retail management courses. Mumbai has established itself as one of the greatest places in which to pursue a retail management degree. In this article, we have provided information on Diploma in Retail Management as well as several retail courses accessible in Mumbai.
Retail Management Courses in Mumbai
Colleges, institutes, and universities in Mumbai provide retail management courses with the goal of giving students a thorough grasp of the retail business. Students are taught how to see problems, think creatively, and come up with novel solutions to improve the retail process. Candidates who take retail courses will be able to operate in a range of retail contexts, including shopping malls, supermarkets, retail shops, supply chain companies, logistics companies, and so on.
Retail management courses in Mumbai are available in a variety of formats, including diplomas, bachelor's degrees, certifications, professional courses, and postgraduate studies. . The following is a list of retail management courses available in Mumbai.
Diploma in Retail Management
The Diploma in Retail Management is a two-semester, full-time graduate program that lasts one year. Retail is extremely important in both the Indian and global economies. The research focuses on important shifts and trends in the retail management and marketing industries. Students will gain a thorough understanding of retailing, as well as an examination of the retail environment and exposure to industry challenges and developments, in this course.
What is the Objective of a Diploma in Retail Management?
Students learn how to run a business from the ground up, which provides them with principles they can use in their own ventures afterward. This course focuses on company laws, ownership ideologies, and structures that can be used to build well-managed companies. Among the subjects discussed are employment hierarchies and management systems.
This course teaches students how to use the Internet to start businesses by integrating communication concepts taught in other marketing and business classes. Web development and computer software such as Flash, FileMaker Pro, and professional website building packages are examples of practical skills. Students learn to use the internet, which expands their networking and information transfer skills as well as their understanding of the contemporary marketing environment. Marketing and beginning retail are frequently included in this course.
Diploma in Retail Management Eligibility
Admission to this program requires a minimum of 50 percent -60 percent aggregate marks in the 10+2 examination, with Mathematics as one of the subjects. In most cases, universities simply demand the best four subject grades to be included in the 50 percent -60 percent requirements, but mathematics must be one of them.
 Diploma in Retail Management Admission Process
CAT, MAT, and XAT are three of the most common entrance exams for management studies in any field. The results of these entrance examinations are used to determine admission of Diploma in Retail Managemen.
PGDM in retail management
The Post Graduate Diploma in Retail Management (PGDM-RM) is a two-year full-time or one-year distance learning program. It focuses mostly on the principles of retail management and marketing. A Bachelor's degree in any area is the minimum prerequisite for this postgraduate diploma.
Many private institutions and universities offer the PGDM in Retail Management program. You must study for theory tests, submit a project, and participate in hands-on training. The length of training varies depending on the institute.
What is the PGDM in Retail Managament Course About?
The PGDM-RM gives you a thorough understanding of the concepts and procedures that go into retailing and related industries.It includes intellectual as well as practical aspects of best practices in the retail industry. A person learns how to apply and assess appropriate approaches for successful retailing.
The basics of retailing, customer behavior, sale, and marketing management, supply chain network, and electronic retailing are all covered in the PGDM RM Syllabus. It is mostly concerned with retail marketing and management.
 Eligibility Criteria 
Graduates with a minimum of 50% or equivalent CGPA in any discipline from an Association of Indian Universities / AICTE-accredited university. Students in their final year of college are also allowed to apply, as long as they satisfy all examination requirements.
In some circumstances, the admission offer is conditional and will be revoked if you do not meet the eligibility requirements.
Minimum X and/or XII score required: Ideally, with a minimum of 50% in classes X and XII.
At the national level CAT, XAT, and MAT tests/scores
Work experience (if applicable) is required: It's nice to have, but it's not required.
Process of Selection:
The admission to the Post Graduate Diploma in Management program is solely dependent on the student's overall achievement in CAT\MAT\XAT\CMAT Following that, there will be a case-based group discussion and a personal interview.
Fashion Retail Management Bachelor's Degree
Consumers are introduced to new trends in garments and accessories by fashion designers, store managers, and buying managers. Typically, individuals interested in retail management and fashion merchandising enroll in a Bachelor of Science in Retailing program. The degree includes the history and culture of fashion, as well as providing students with technical skills in the creation of materials and outfits. The development of visual design abilities required to advertise fashion products is emphasized, as are current industry trends. Programs can be finished in as little as 4-5 years.
Prerequisites of  Bachelor's degree in fashion and retail management
Admission requires a high school diploma or equivalent. A fashion and retail management degree will teach you about business themes in preparation for a career in management in the fashion and retail industries. Students take statistics and probability classes as part of their basic curriculum.
To educate students to make solid business decisions and give leadership, they will study economics, accounting, marketing, and management methods. The curriculum delves into the business principles required to work in the fashion industry.
MBA in Retail Management
The Master of Business Administration (MBA) in Retail Management provides expertise in retail management. This program provides education and training in critical managerial skills needed to streamline the retail process. Retail Management is available as a specialty in MBA or Post-Graduation Diploma (PGDM) programs, and it leads to a wide range of retail employment prospects.
Eligibility and Exams for an MBA in Retail Management
MBA Retail Management has the same qualifying requirements and admissions process as MBA General.
possess a bachelor's degree from a recognized board or university with a minimum of 50% (45% for SC, ST, and PWD/DA categories) or equivalent Cumulative Grade Points Average (CGPA).
 PG Diploma in Fashion Retail Management
The PG Diploma in Fashion Retail Management teaches students how to design, assess, and implement sales strategies while also covering retail buying methods and fashion merchandising. The fashion and retail industries are extremely dynamic; new styles, trends, and consumer habits arise season after season. Fashion and retail managers are the ones with the sense of style and financial acumen needed to keep their businesses afloat in this ever-changing market. The program also assists students in exploring the many job options available to them in the fashion and design industry, including buying, arranging runway shows, sales consultation, manufacturer's representation, and many other areas.
Eligibility for a PG Diploma in Fashion Retail Management
Graduation with a 50 percent average in all subjects
A Bachelor's degree in fashion design or a related field from a recognized university is required.
Retail Management Jobs and Careers
The retail industry is one of the world's fastest-growing and most complicated industries, and it plays an important role in the country's economic development. The demand for competent individuals in the retail sector has increased in recent years. Those interested in merchandise, market & marketing, sales, advertising, campaigning, and market research can consider a career in retail management.
Department shops, advertising agencies, supply chains, supermarkets, and other businesses offer job opportunities in this field. Direct communication with customers and coordination of corporate activities are two aspects of retailing. Retail Managers are professionals who specialize in retail management.
Issue resolution, supply analysis, retail order tracking, merchandising, human resources, and stock management are among the responsibilities of retail managers. You can assist clients with things in manufacturing companies as a retail manager. Retail managers are needed in a variety of industries, including insurance, banking, education, and healthcare.
Retail is a fast-paced industry that includes a diverse range of industries and some of the world's most well-known brands. The goal of the Retail Management Courses in Mumbai is to develop a new generation of smart retail workers of international caliber by providing them with the best methods used around the world. These specialist courses are designed to prepare customer-focused individuals for leadership roles in today's largest and fastest-growing retail firms.
Dignified with Rankings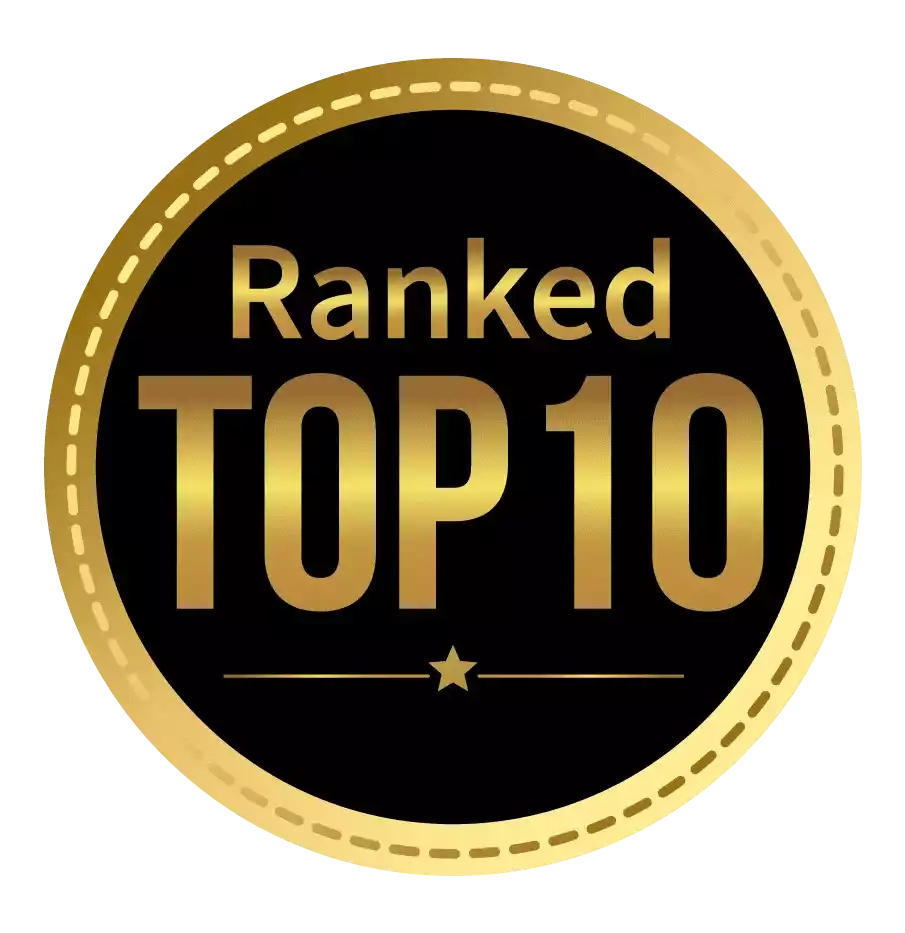 Amongst India's most promising Hotel Management Institute by Higher Education Review 2021
---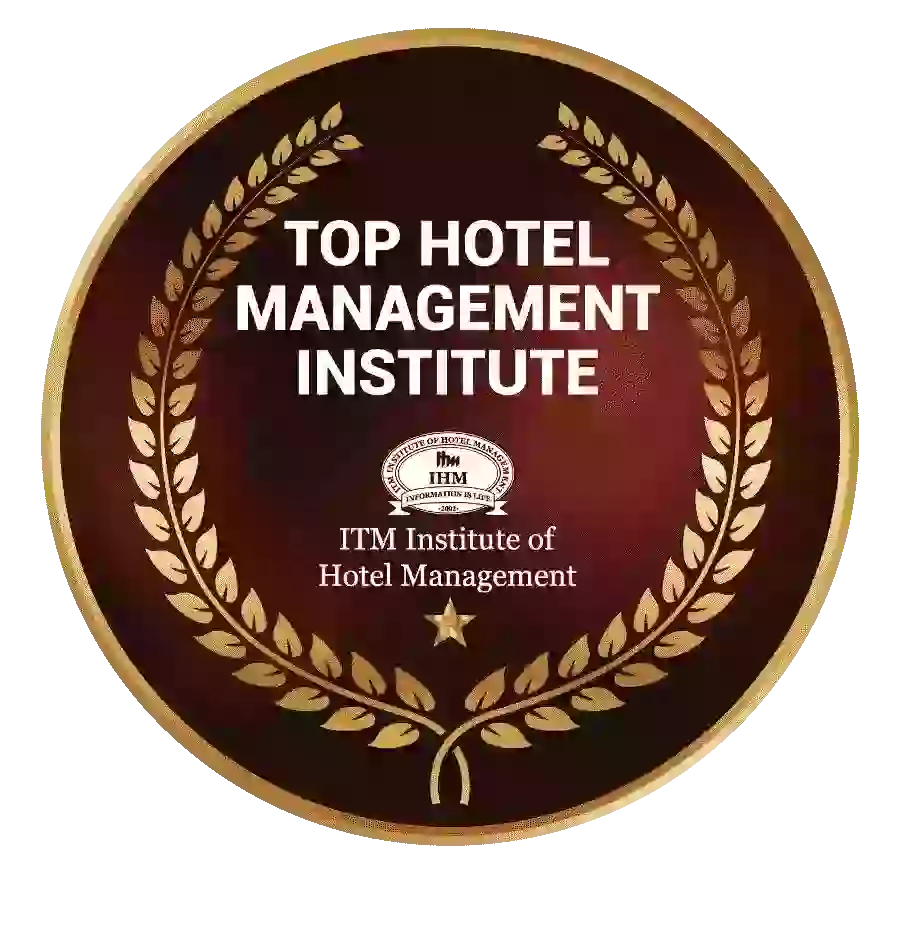 Ranked Top Hotel Management Institute awarded by Times Education Icon 2022
---
Quality Education, Outstanding Administration & Leading Infrastructure by Educational Excellence Awards & Conference 2021
---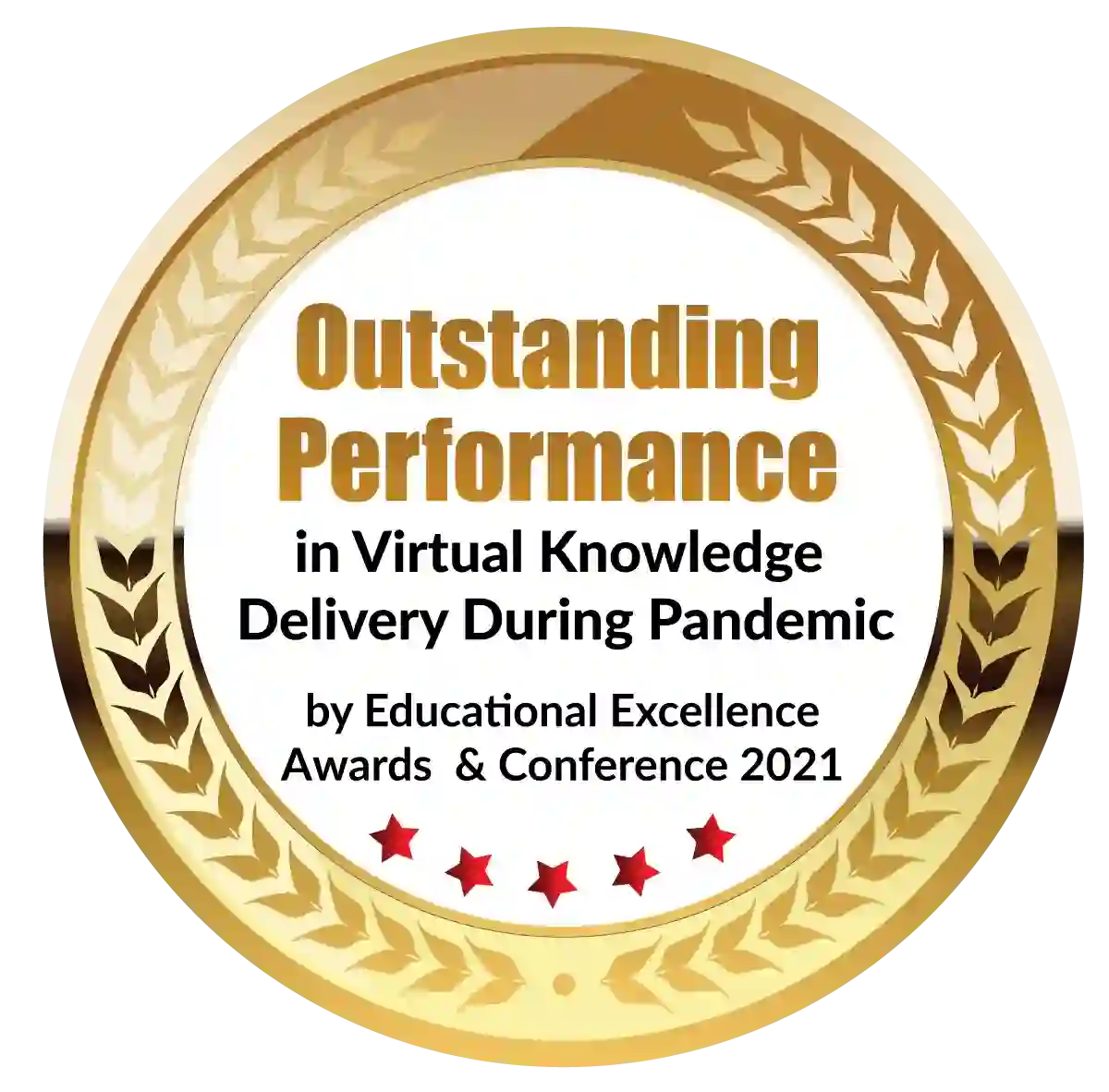 Outstanding Performance in Virtual Knowledge Delivery During Pandemic by Educational Excellence Awards & Conference 2021