Students Trained & Placed
Kitchen Training Facility
International & National Internships only at 5-star Properties
One to One Corporate Mentorship
An Entrepreneurial Culture at the Campus
Dignified with Rankings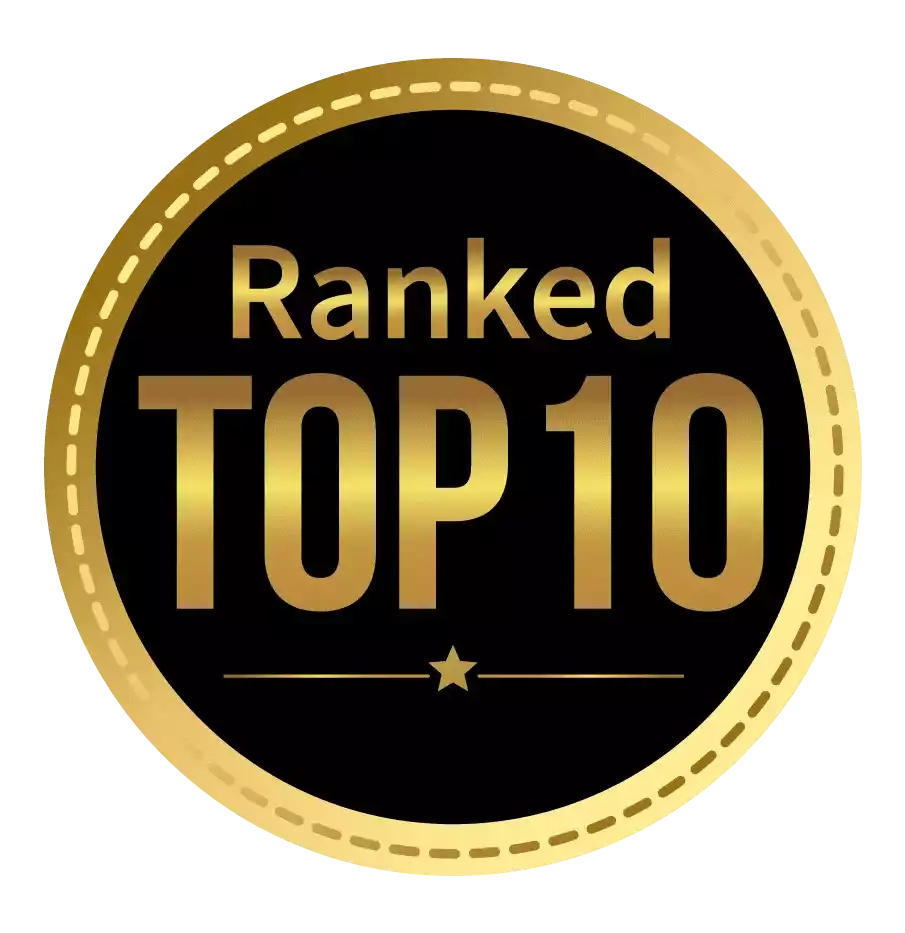 Amongst India's most promising Hotel Management Institute by Higher Education Review 2022
---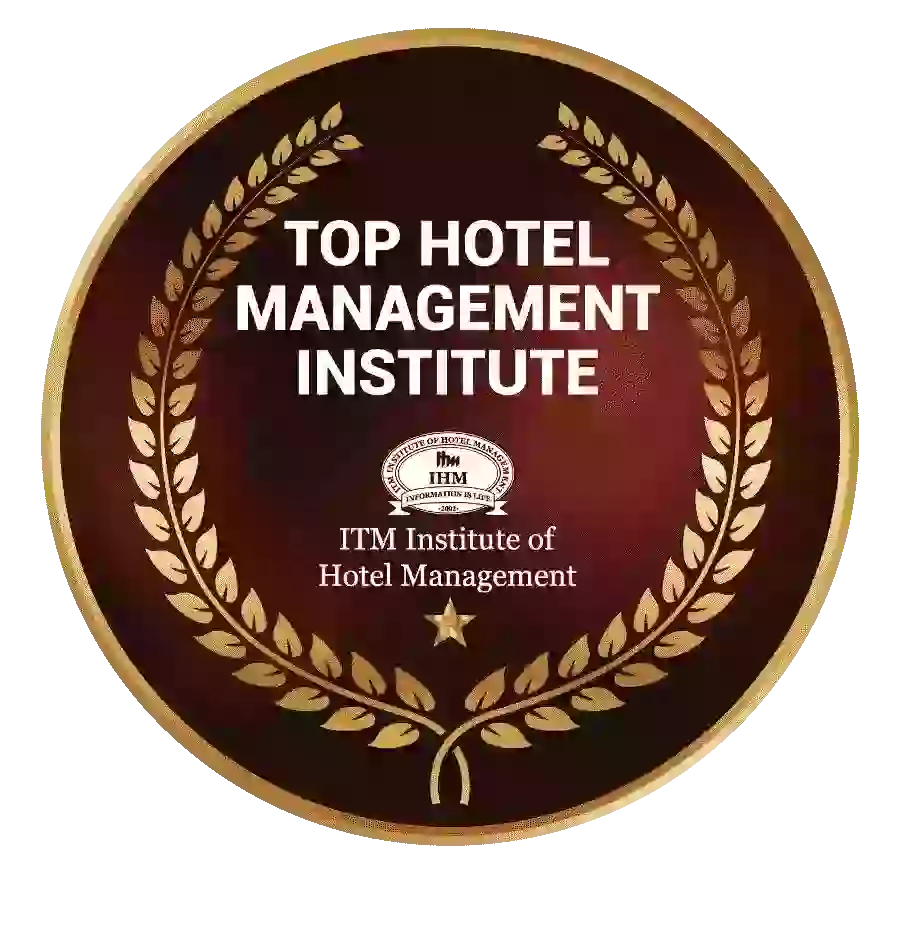 Ranked Top Hotel Management Institute awarded by Times Education Icon 2022
---
Quality Education, Outstanding Administration & Leading Infrastructure by Educational Excellence Awards & Conference 2021
---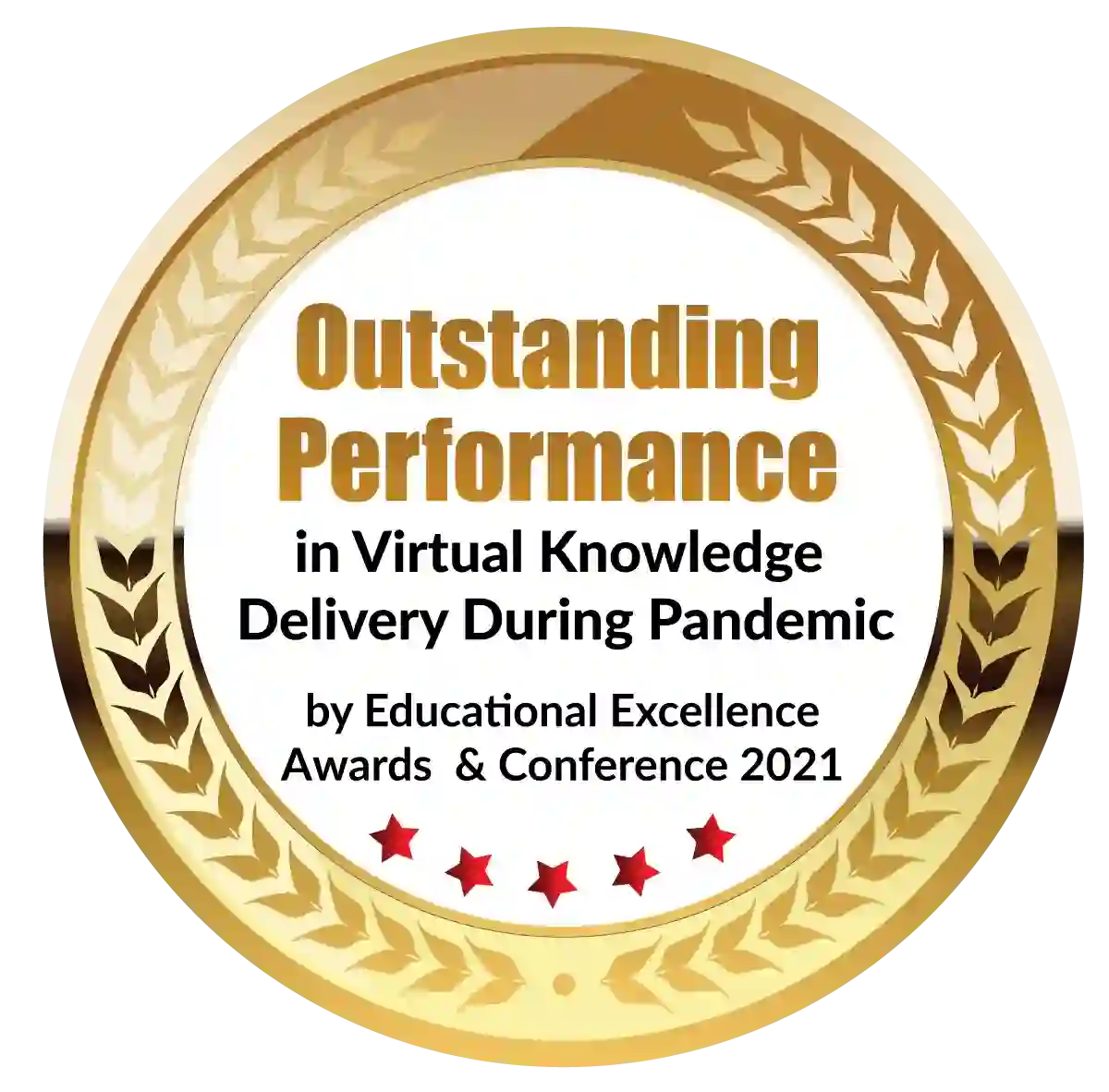 Outstanding Performance in Virtual Knowledge Delivery During Pandemic by Educational Excellence Awards & Conference 2021
Nursing education is reshaping the healthcare industry. The mandated nursing education for the growing number of students pursuing nursing as a career has improved the country's patient caring and monitoring status.
There is vaste scope of nursing in India with several job opportunities. The Nursing Education Market analyses the industry's existing and future possibilities. It emphasises the nursing education model, offering information on the education levels necessary for nursing education as well as the numerous degree alternatives accessible to pursue nursing as a vocation.
The fast expansion in the older population, significant economic growth in developing economies, changes in social patterns, and health insurance reforms all contributed to growth in the nursing care industry over the historical era. Low healthcare availability in certain countries, shortages of qualified human resources, a lack of insurance coverage, and slow wage growth in wealthier nations all hampered growth during the historical period.
Faster economic growth, technology advancements, and increasingly busy and sedentary lives will fuel growth in the future. Factors that may impede the growth of this industry in the future include a lack of trained human resources, insufficient capital, and inadequate infrastructure.
Nursing practice is geared at aiding clients in achieving and maintaining optimal health in order to optimise their quality of life throughout their lifetime.
Nursing practice is based on, Application of nursing knowledge through critical thinking, judgement, and expertise.
It is based on the concepts of nursing, medicine, social and public health sciences, and is expressed as nursing art.
 Taking a comprehensive approach to care, addressing clients' biological, psychological, social, and spiritual needs.
Encourage client self-reliance and self-determination by involving the client as a partner in all aspects of care.
It's no secret that the United States has been suffering from a nurse shortage for years, and that shortfall isn't anticipated to improve anytime soon.
Approximately one million nurses are expected to retire by 2030, leaving behind a substantial reservoir of information and skills. According to the Journal of Nursing Regulation, such a huge number of RNs leaving will leave healthcare organisations grappling with a loss that "will be felt for years to come."
An ageing population is another reason that will exacerbate the nursing shortage. As the baby boomer population ages and requires more care, the demand for registered nurses will rise. The same is true for other places of the world.
Nursing care is highly in demand all around the globe. People want appropriately qualified professionals and thus, students are choosing professional degree courses rather than certification or others.
It is wisely written about nursing that, "The most important practical lesson that can be given to nurses is to teach them what to observe—how to observe—what symptoms indicate improvement—what the reverse—which is of importance—which is of none—which are the evidence of neglect—and of what kind of neglect.
—Florence Nightingale, 1860, p. 105"
It is from years ago that nursing has had a huge importance in the medical field. May it be a minor ankle sprain or an ICU case proper nursing care is a must. The rate of recovery and prognosis largely depends upon the quality of nursing care that the patient receives.
In today's era, nurses are not just required in a hospital set up but also in the smaller clinics, OPDs, on fields at various sports events, at home for personalized health care, in certain corporate institutions as a part of their team and even as a part of many research projects.
Nurses work and practise in a variety of healthcare settings, including schools and universities, hospitals, private nursing homes, nursing homes, rehabilitation centres, physicians' offices, diagnostic clinics, relief/medical camps, railway hospitals, and national defence bases (military/army/airforce/navy).
They frequently work in shifts (day/night). Nurses may also serve as expert consultants to health insurance firms and provide legal representation (reviewing patient records, testifying in court, etc.). Some nurses may also find work at research institutes and labs, as well as pharmaceutical firms.
The scope of nursing practice refers to the variety of roles, duties, responsibilities, and activities that registered nurses are educated and permitted to do. Nursing career path is noble and highly rewarding. The broad scope of nursing practice includes all of the responsibilities and actions that registered nurses do in order to address the whole spectrum of human experiences and responses to health and sickness. Health promotion, protection, maintenance, restoration, rehabilitation, and palliation are all covered.
Nursing courses in India involve caring for patients suffering from various ailments. A number of well-known nursing institutions and institutes administer admission tests to students in order to grade them. However, there are several universities and institutes around the nation that accept direct admissions.
There are 1,200 nursing degree schools, 2,000 nursing diploma schools, and 281 M.Sc nursing colleges in the country. Every year, roughly 60,000 nurses graduate.
Students must pass the Senior Secondary level examination or 10+2 examination to be eligible to pursue B.Sc Nursing. The overall number of points required for admission is determined by the institution or university in question. Furthermore, the student must have Physics, Biology, and Chemistry as topics in his or her 10+2 or Senior Secondary Level Exam. The course aspirant must be at least 17 years old at the time of enrollment.
Candidates must have a B.Sc in nursing degree with the required marks in order to pursue further studies or an M.Sc in nursing. They can specialise in the following areas while pursuing an M.Sc. in nursing:
Oncological Nursing
Cardiovascular/CTVS Nursing
Nursing in Nephrology
Neurosciences Nursing
Nursing in Paediatrics
Nursing in Critical Care
Nursing in Psychiatry
A Registered Nurse (RN) with less than one year of experience typically begins their profession with a starting salary of 233,151 LPA, which includes bonuses and overtime compensation. Registered Nurses might receive a total remuneration of 249,994 LPA after four years of service. Nursing career salary in their mid-career (5-9 years of experience) earn roughly 393,132 LPA. Experienced nurses with more than 15 years in the business make Rs 496,269 LPA.
As a result, nursing wage packages, like any other profession, improve with experience. The more experience you have in the sector, the more proficient you will become.
Graduates' top career opportunities in Nursing include the following,
Staff Nurse – Provides direct patient care to one person or a group of people.
Assistant Superintendent of Nursing
Department Supervisor
Academician 
Nurse Educators Community Health Nurses (CHN) 
Military Nurses 
Industrial Nurses 
Nursing Service Administrators
Nursing Service Abroad
Deputy Nursing Superintendent
Nursing Supervisor or Ward Sister
Director of Nursing
Nursing Superintendent
Community Health Nurse (CHN)
Why should you pursue a profession in nursing?
Nursing is a key career option for people who want to serve others and make a difference in their field. It is an excellent option for students interested in health care who love to serve people. The nursing profession offers a plethora of options, challenges, and rewards. 
Here is why you should choose a career in nursing:
1. High job satisfaction 
It is all about the patient in nursing. It's a job that allows you to save lives, provide joy to people and their families, and provide comfort to those in need. There are several areas where you may make a difference, ranging from mental health and elderly care to rehabilitation and midwifery.
Many patients who have gone through the healthcare system will remember their nurses' above-and-beyond efforts for the rest of their lives.
If you're a sensitive, strong-willed individual with a strong desire to serve others, studying nursing in Australia is a fantastic career choice. While caring for patients who are battling for their lives can be a difficult experience, nurses report a high degree of work satisfaction.
2. Nurses are able to enter the professional field rather quickly.
You can enter the workforce fast with a variety of nursing degrees. If you return to school to finish your bachelor's degree, you can do it while working. With some of the highest-paying associate degrees, you may earn an average yearly income of $71,000 after graduating from an accredited two-year associate programme. Earning your BSN degree gives you additional chances for job progression and an average yearly income of $87,000 in September 2021, according to PayScale.
3. There is a lot of scope for professional growth.
As previously stated, nurses can pick from a variety of specialist tracks and career profiles. There are several professional paths available. With experience, you will advance from Enrolled Nurse to Registered Nurse or Nurse Practitioner, and subsequently to Nurse Manager/Director. In addition, you will learn and gain skills such as primary care, infection control, basic medical asepsis, surgical asepsis, standard precautions, record-keeping, and so on. 
4. Nurses Have the Option of Selecting a Specialty
Nurses play an important role in providing healthcare in a variety of situations. There are over 100 different sorts of nursing specialities to pick from, so you'll never be bored. You can specialise in general healthcare, such as gerontological nursing, or broaden your responsibilities by working as a flight nurse or transplant nurse. You can also work in health policy.
Another advantage is the ease with which you may transition from one expertise to another. For example, after working as a dialysis nurse, you could want to look into travelling nursing employment. If you are a skilled speciality nurse, you may be able to choose from a variety of assignments. 
5. Nursing education may be obtained online.
Many reputable private colleges now provide online nursing degrees with genuine certificates. These programmes provide nursing students with a well-structured curriculum and a wide range of practical projects to help them learn real-world skills and knowledge. The most important benefit of attending online nursing courses is that you pay substantially lower course costs and may learn from the comfort of your own home while still managing your other responsibilities.
The data are clear: there is a scarcity of Registered Nurses in the United States and throughout the world, which is predicted to worsen as the Baby Boomer generation ages, the need for care providers rises, and health care professionals continue to tackle COVID-19. The nurse shortage has only worsened as a result of the COVID-19 epidemic, as hospitals and other healthcare facilities cope with enormous patient loads.
Even before COVID, the Bureau of Labor Statistics predicted that Registered Nursing would be one of the top occupations for employment growth through 2028, with the growth of 12 per cent (far faster than normal) and 371,500 new RN positions added by the year 2028.
The future of nursing may involve increased gender diversity. A profession in nursing offers job security, decent benefits, and a respectable salary, so it's simple to see why more men are contemplating it.
In the 1960s, males made up just 2% of all nurses. Today, society is progressively moving away from the notion that nursing is a woman's profession, and the number of males in the sector has increased to 13%—perhaps not a large proportion, but a significant improvement that is continuing to rise.
What's to say it shouldn't? Nursing is a noble profession that demands hard work and devotion.
Dignified with Rankings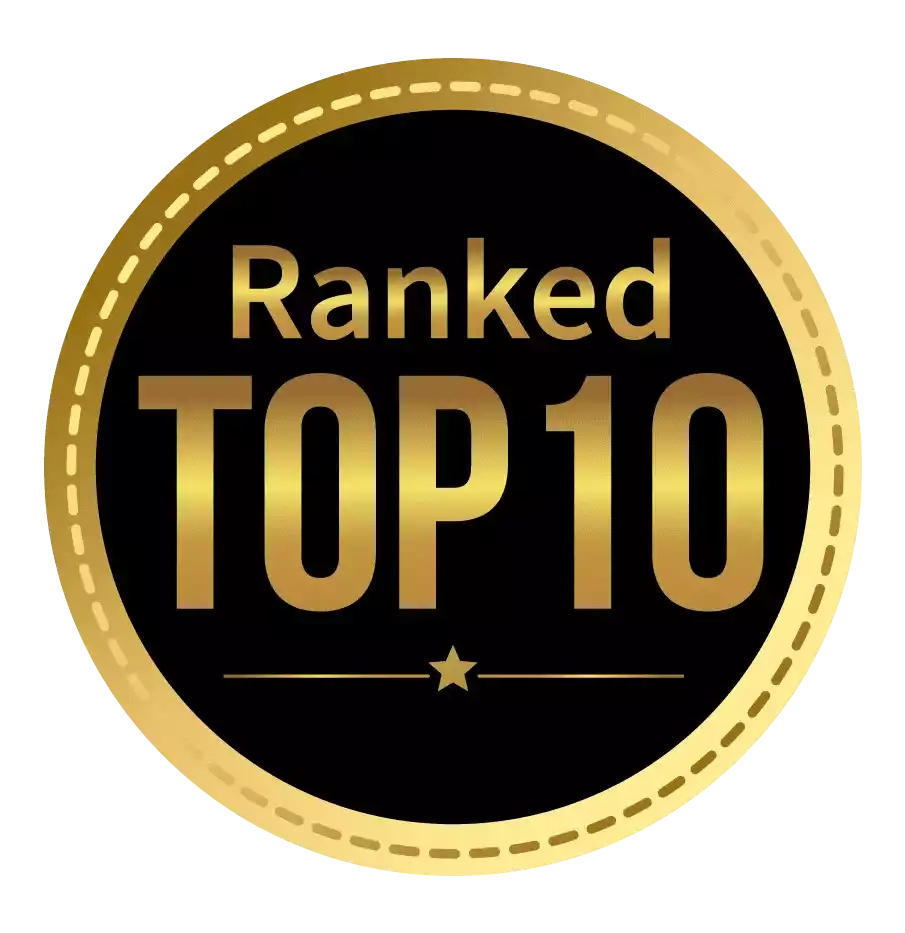 Amongst India's most promising Hotel Management Institute by Higher Education Review 2021
---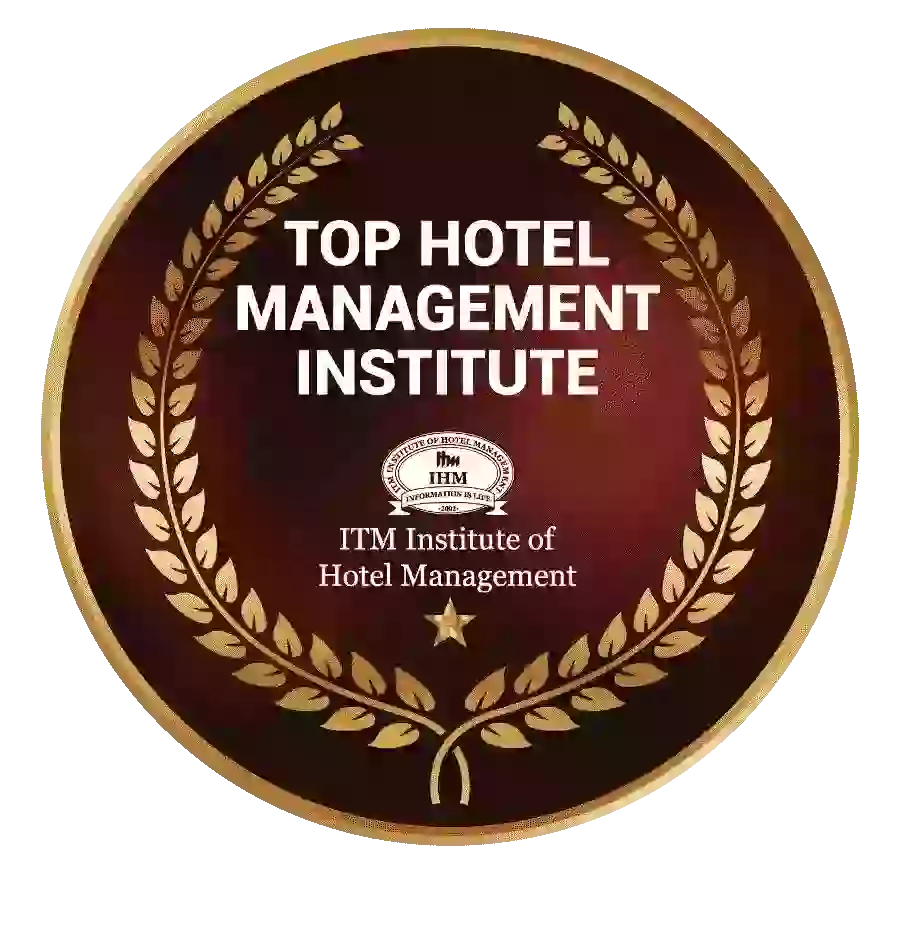 Ranked Top Hotel Management Institute awarded by Times Education Icon 2022
---
Quality Education, Outstanding Administration & Leading Infrastructure by Educational Excellence Awards & Conference 2021
---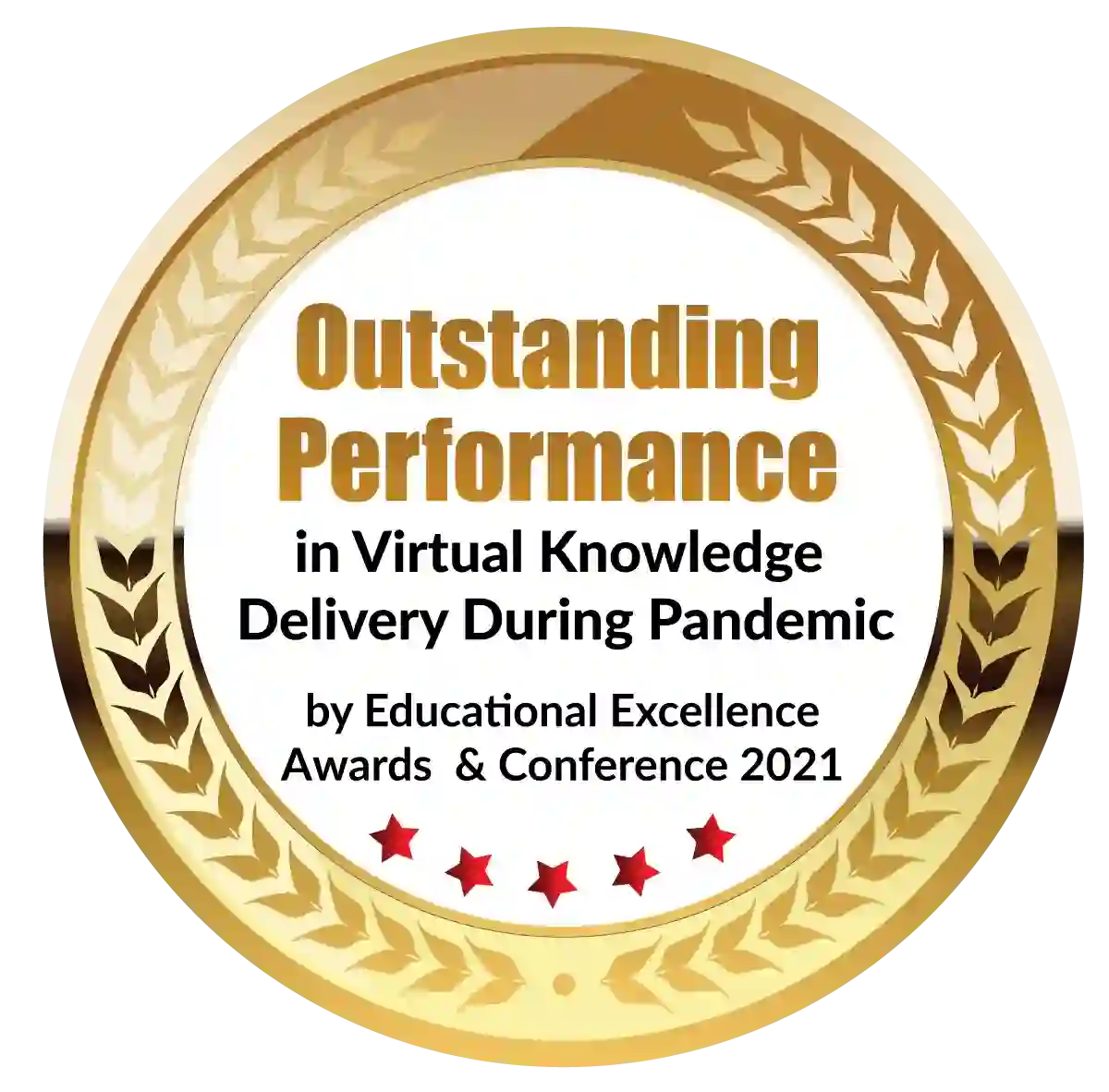 Outstanding Performance in Virtual Knowledge Delivery During Pandemic by Educational Excellence Awards & Conference 2021