Why is a Hotel management course in such high demand and how are they helping the students in India.
Students Trained & Placed
Kitchen Training Facility
International & National Internships only at 5-star Properties
One to One Corporate Mentorship
An Entrepreneurial Culture at the Campus
Dignified with Rankings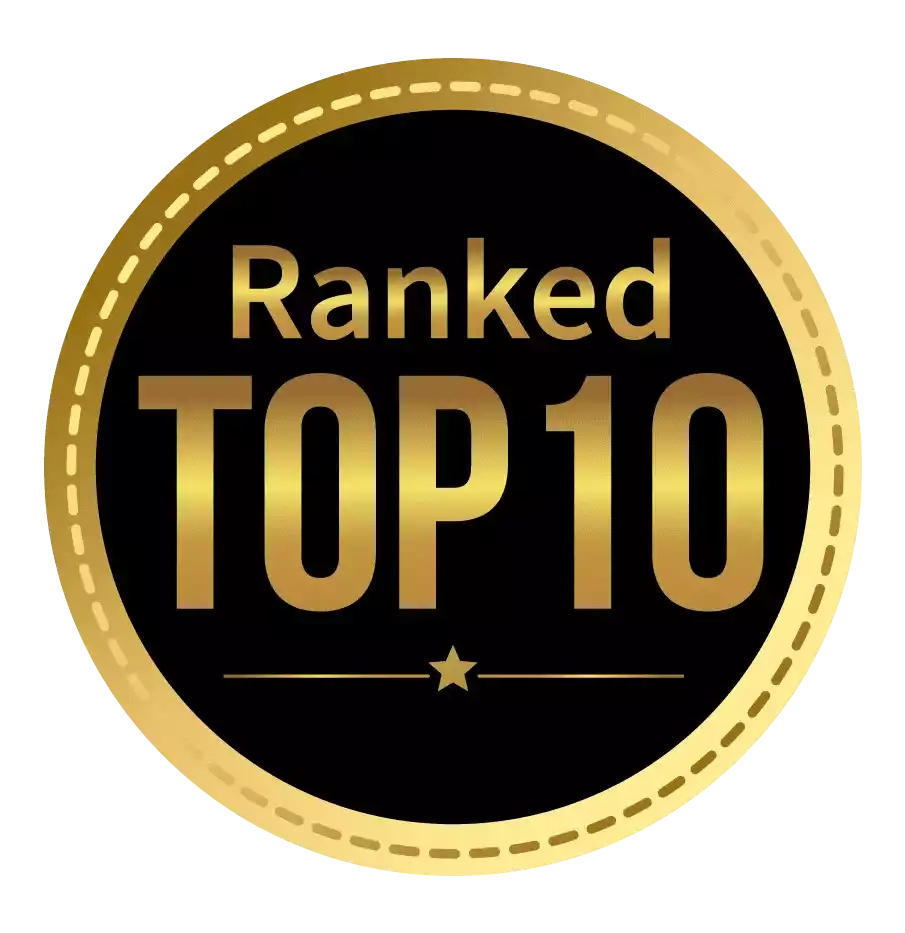 Amongst India's most promising Hotel Management Institute by Higher Education Review 2022
---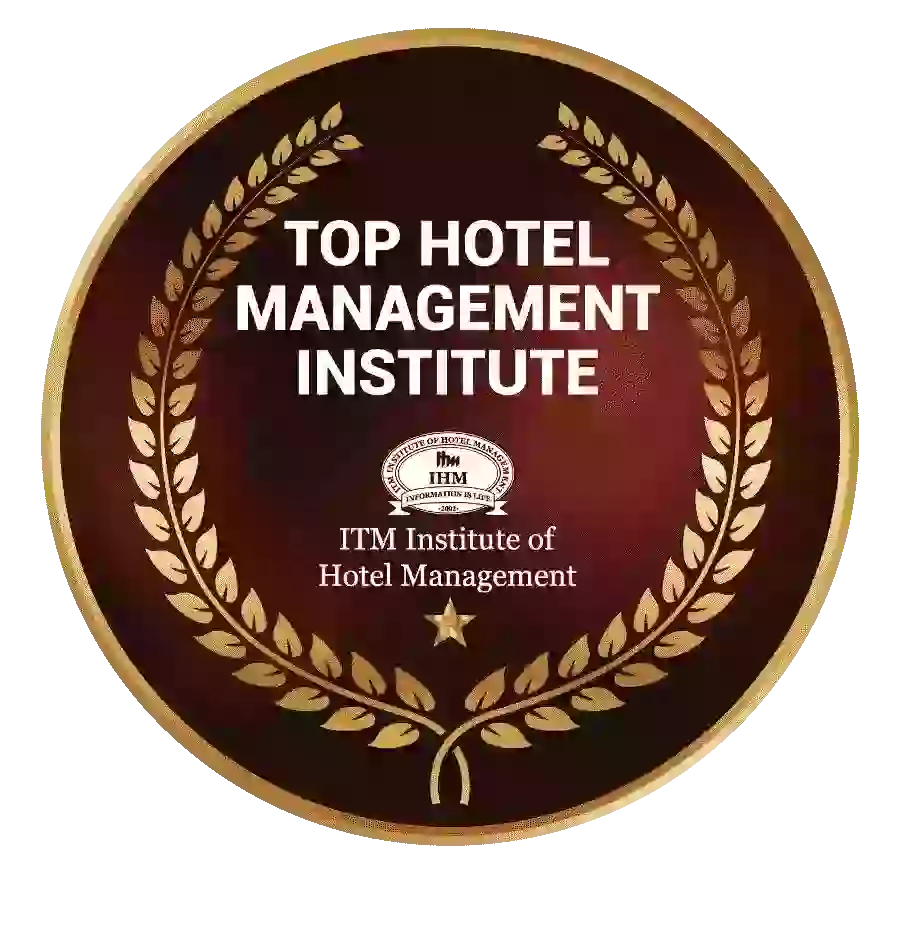 Ranked Top Hotel Management Institute awarded by Times Education Icon 2022
---
Quality Education, Outstanding Administration & Leading Infrastructure by Educational Excellence Awards & Conference 2021
---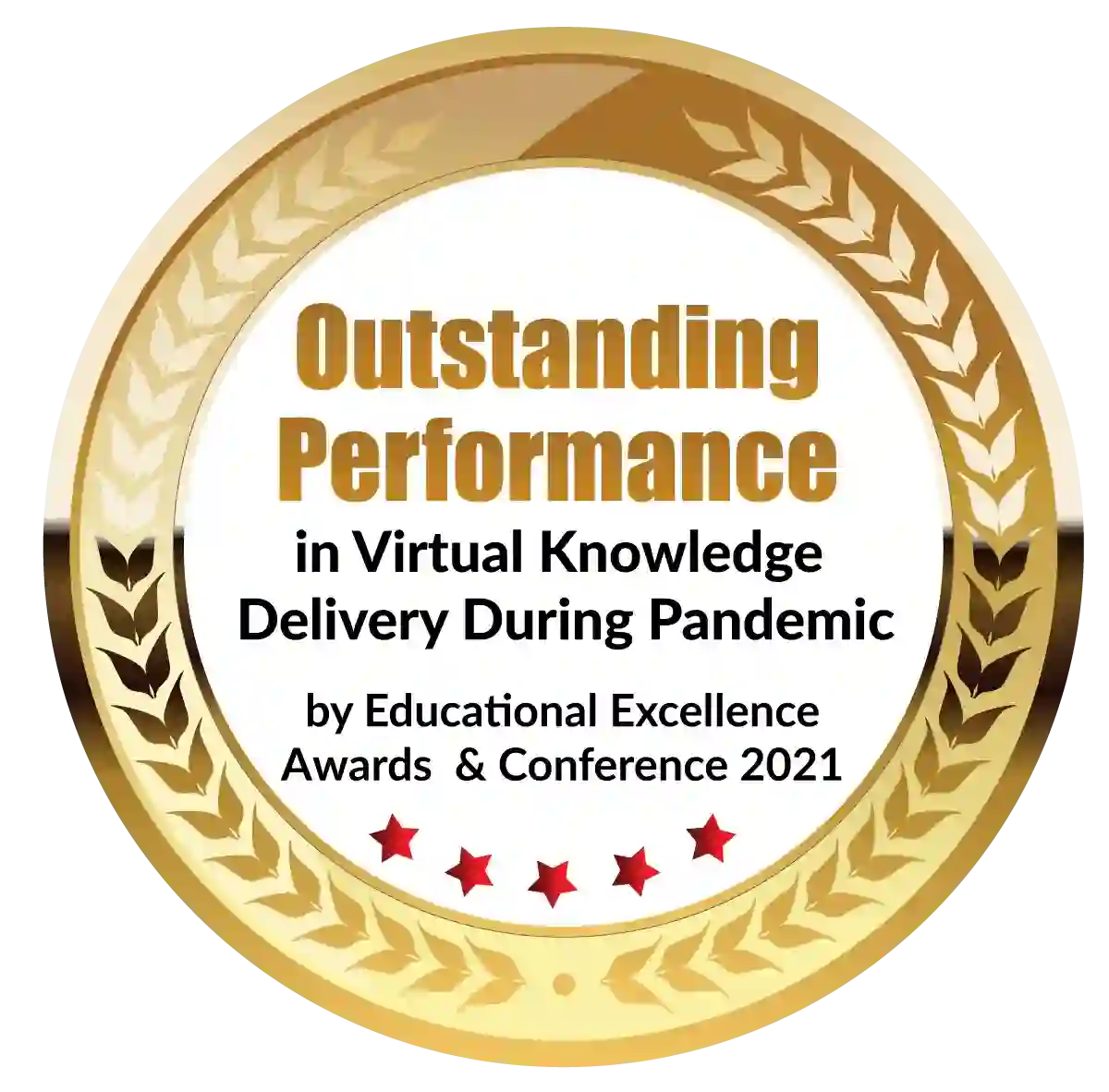 Outstanding Performance in Virtual Knowledge Delivery During Pandemic by Educational Excellence Awards & Conference 2021
A hotel management program can help you learn all about the industry's nooks and crannies. Enrolling in such courses opens up a variety of career options. First and foremost, it is undoubtedly a professional course that assists students in the development of their theoretical and practical knowledge.
During the three years of a hotel management college, you will receive industrial training. First and foremost, you will gain an understanding of how the industry operates. Hospitality management, for example, entails directing and controlling all material resources in hotels, cruise ships, recreational centers, and tourist destinations.
Management students, particularly "Hotel Management students," are in high demand because, as a result of globalization, tremendous opportunities are opening up every day, and the need for manpower in the Hotel Management industry is growing. Brands are establishing hotel chains in both large and small cities, providing students with numerous opportunities. Aspiring hospitality professionals have a lot of questions and are worried about where to turn for answers. We've created this blog to help you with your search and to learn why this course is so popular.
Hotel management course details about Advantages in your Career
Like any other industry, hotel management is affected by the state of the national and global economy. In India, more than 2.40 million people work in various hotels, catering, and allied industries, and this number is expected to rise in the coming years. It is a rapidly growing industry with numerous career opportunities, so it has become necessary to complete the appropriate training and polish hospitality skills. Because hotels are unwilling to invest in the training of recruits and prefer trained ones, trained Hotel Management professionals would have an advantage over untrained graduates.
Club Management
Hospital administration & Hospital catering.
Hotel and Tourism Associations.
Hospitality services in the Indian Navy/Army.
Hospitality services in various MNCs
Forest Lodges
Guest Houses, resorts, etc.
In the corporate work environment, an Institute of Hotel Management offers a candidate a variety of career benefits.
The following are some of the advantages:
Packages with high annual salaries
Students can choose from a variety of Hotel management course details based on their previous education, interests, knowledge, and skill set. Students can choose to advance in these hospitality courses because they prepare them both textually and practically for various scenarios in the hospitality industry.
A hotel management course prepares students for entry-level, mid-level, and upper-level managerial and executive positions in the hotel. Corporations and firms are willing to pay individuals a high annual salary for handling critical business operations in a specific job role.
Various job functions
Individuals who complete a hotel management course are prepared to work in a variety of roles in the hotel industry. Students can choose their own job profiles based on their interests and levels of knowledge.
Chef, accommodation manager, housekeeping staff, accounts manager, front desk manager, restaurant manager, and HR and training are just a few of the job roles available to students. Certificate courses and internships are available for students who want to learn more about their specific job profiles in a given industry.
Placement on a global scale
The hospitality industry has exploded in response to the growth of travel and tourism. The sudden demand for good hotels all over the world has necessitated the hiring of qualified hotel professionals to handle the various operations on that front.
Candidates can prepare for various job roles in domestic hotels with an Indian Institute of Hotel Management degree, and this degree can also help them land a good job in an international hotel chain. Candidates who want to work in the hospitality industry can get jobs in other countries by earning a hotel management degree.
Teachable skills
A Hotel management course in detail helps students develop an important skill set in addition to teaching them the foundations of the hospitality industry through textual and practical means. In addition, a hotel management course teaches students some of the most important skills they'll need to run a hotel smoothly and significantly increase revenue.
Teamwork, problem-solving, communication skills, time management, diplomacy, multitasking, and customer service are some of the most important skills taught.
Advancement of your career
Candidates in the hospitality industry have the opportunity to advance professionally. Students can get entry-level jobs in hotels and work their way up with years of experience, or they can go further by pursuing higher education in the hospitality industry and achieving high-level positions in the hotel industry.
The hospitality industry is constantly expanding and offers a variety of career opportunities for students, such as landing good jobs with an international hotel chain.
Eligibility
If a candidate is applying for a Hotel management course through a hotel management institute, they must meet certain eligibility requirements. Students must have completed a minimum of 10+2 years of education in India from a recognized board. Students must have received at least 50% in their 12th grade. They must also have had English as a required subject in their prior studies.
Despite the fact that admission to a hotel management program is largely based on merit, some institutes administer an entrance exam to determine a candidate's area of interest and knowledge in the industry. Hotel management schools conduct a personal interview round after the entrance exam to learn more about a candidate's abilities in the Hotel management industry.
Skills taught
It prepares you with useful skills:
Finally, the hospitality management program helps to prepare students with all of the necessary industry skills. During the course, students will learn both management and technical skills. Today, the hospitality industry is one of the fastest-growing sectors. As soon as they graduate with a decent degree, the majority of graduates can find lucrative jobs.
Gives You Incredible Travel Opportunities:
You can benefit from the knowledge you gain at a hotel management institute in a variety of ways. It allows students to apply for jobs in hospitality and tourism in any country they choose.
Provides you with the opportunity to work for yourself
Despite the popularity of hotel management jobs, the younger generation is more interested in starting their own company. Food trucks have become a popular business model across the country in recent years. Running a food truck is a great option if you have exceptional culinary abilities. To stay in business, all you have to do is provide a sanitary and fresh menu.
In Customer Service, You'll Be Well-Trained:
Customer service is the key to success in today's business world. A student who attends a hotel management school is well prepared to work in any customer service-related position. Any corporate house, airline, automobile industry, retail, banking, and hospital offer excellent opportunities.
Finally, the hospitality industry is proving to be one of the most profitable. For today's youth, a career in hotel management often opens up a plethora of opportunities. If you enroll in a well-known institute, knowledgeable and skilled faculty members will guide you through all aspects of hotel operations.
Conclusion
The Institute of Hotel Management in Mumbai assists students in gaining a better understanding of the hospitality industry. A hotel management degree teaches students some of the most important skills that can be applied to any job setting, not just the hotel industry. This was all there was to know about Hotel management courses for students.
We hope we have solved most of your queries through this blog and we hope that your journey becomes easier and smoother
Dignified with Rankings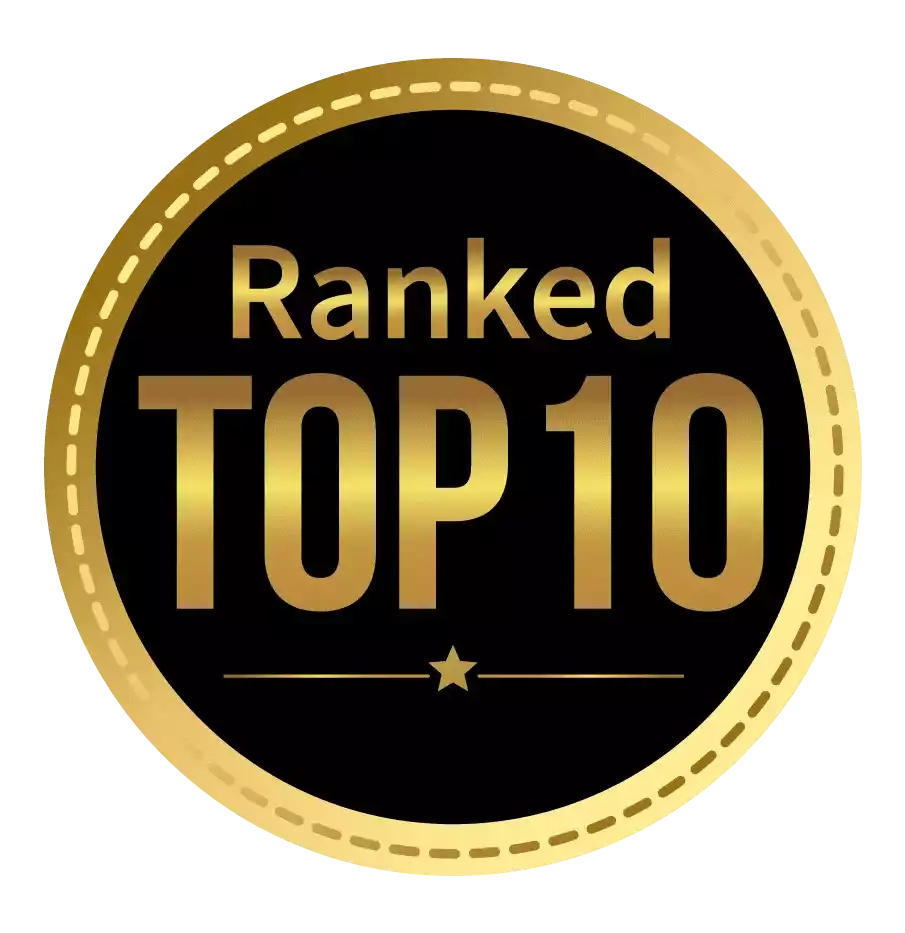 Amongst India's most promising Hotel Management Institute by Higher Education Review 2021
---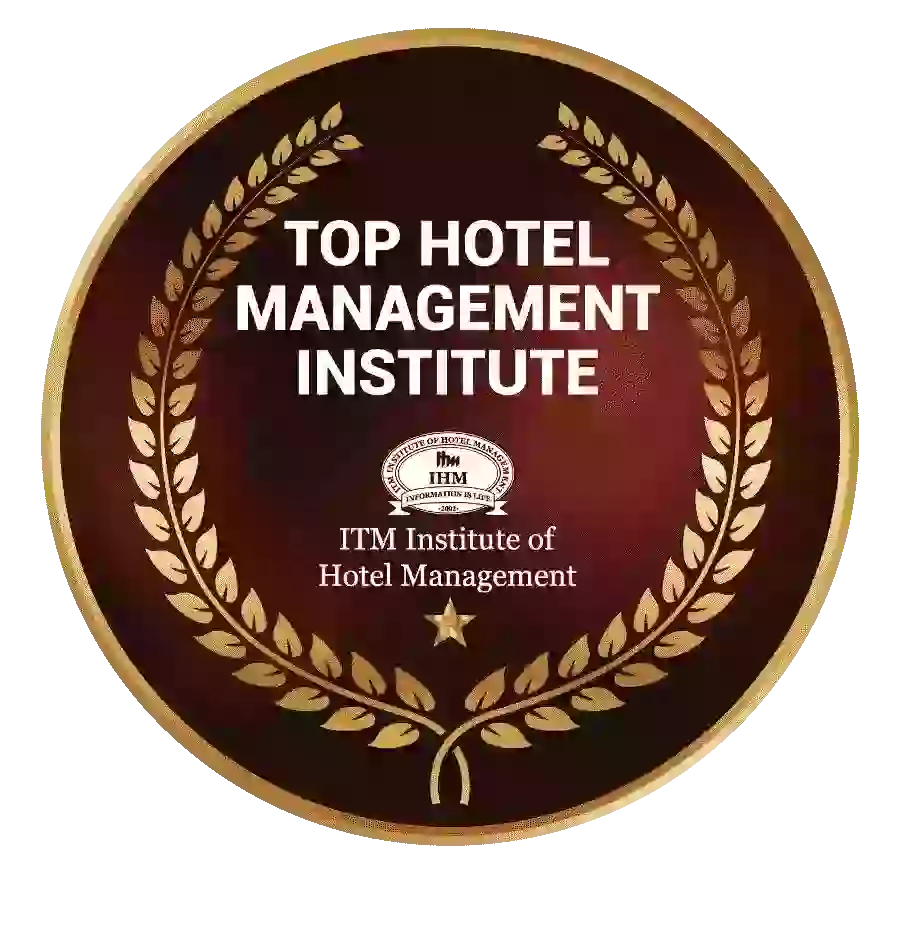 Ranked Top Hotel Management Institute awarded by Times Education Icon 2022
---
Quality Education, Outstanding Administration & Leading Infrastructure by Educational Excellence Awards & Conference 2021
---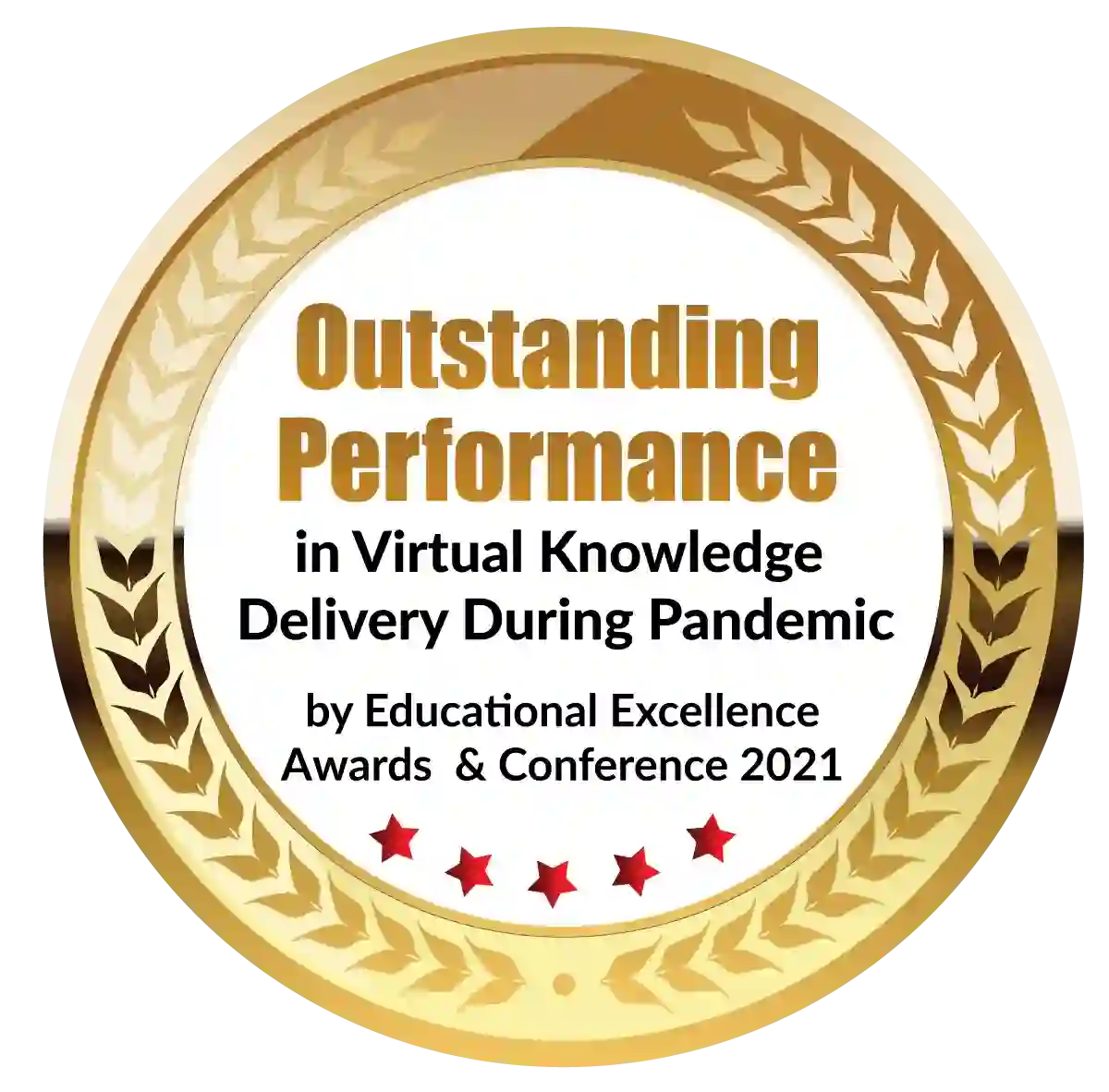 Outstanding Performance in Virtual Knowledge Delivery During Pandemic by Educational Excellence Awards & Conference 2021