Students Trained & Placed
Kitchen Training Facility
International & National Internships only at 5-star Properties
One to One Corporate Mentorship
An Entrepreneurial Culture at the Campus
Dignified with Rankings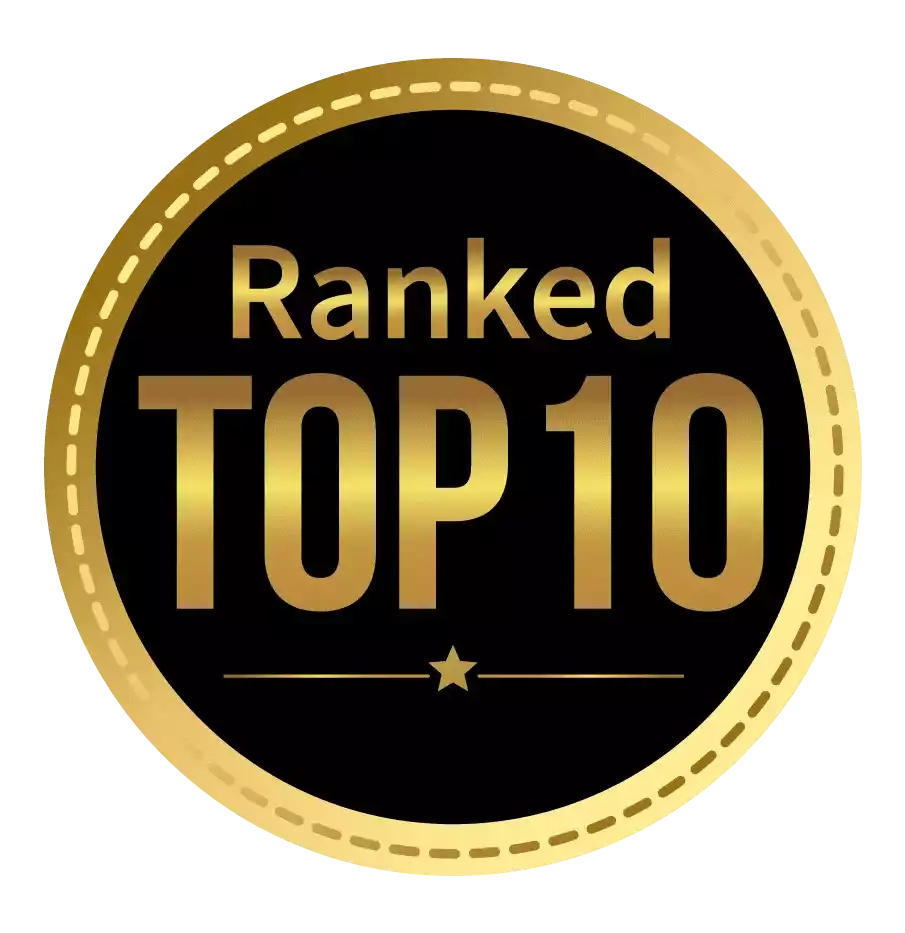 Amongst India's most promising Hotel Management Institute by Higher Education Review 2022
---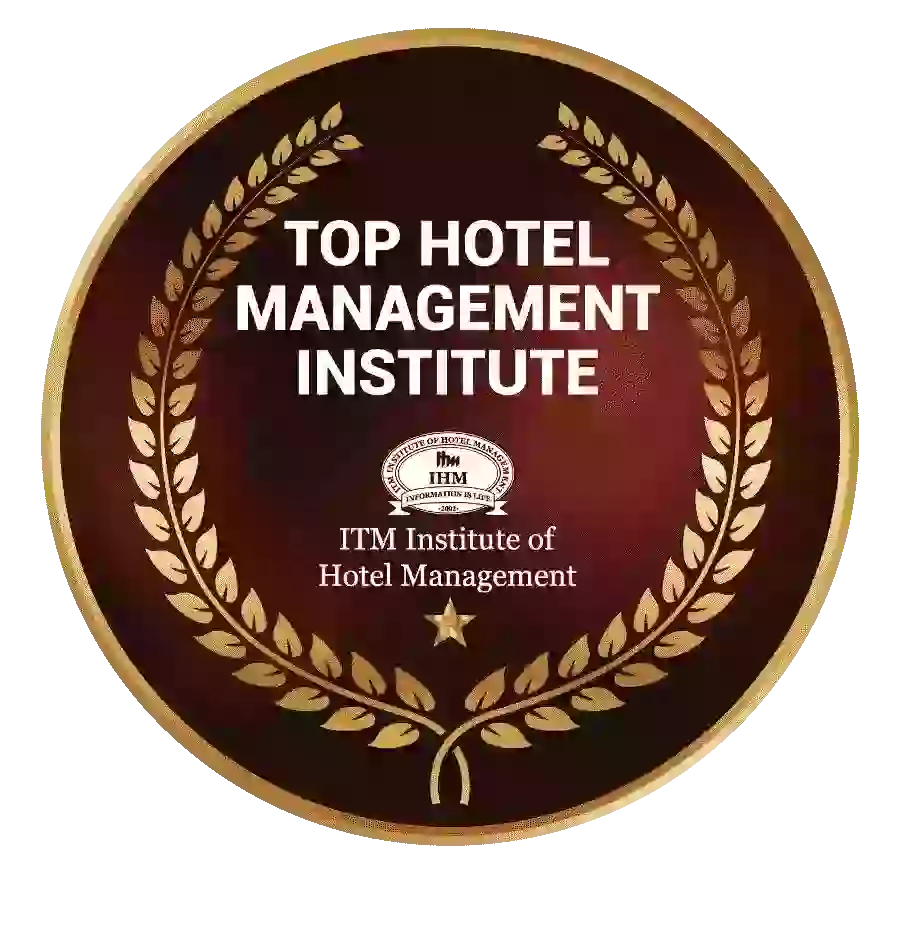 Ranked Top Hotel Management Institute awarded by Times Education Icon 2022
---
Quality Education, Outstanding Administration & Leading Infrastructure by Educational Excellence Awards & Conference 2021
---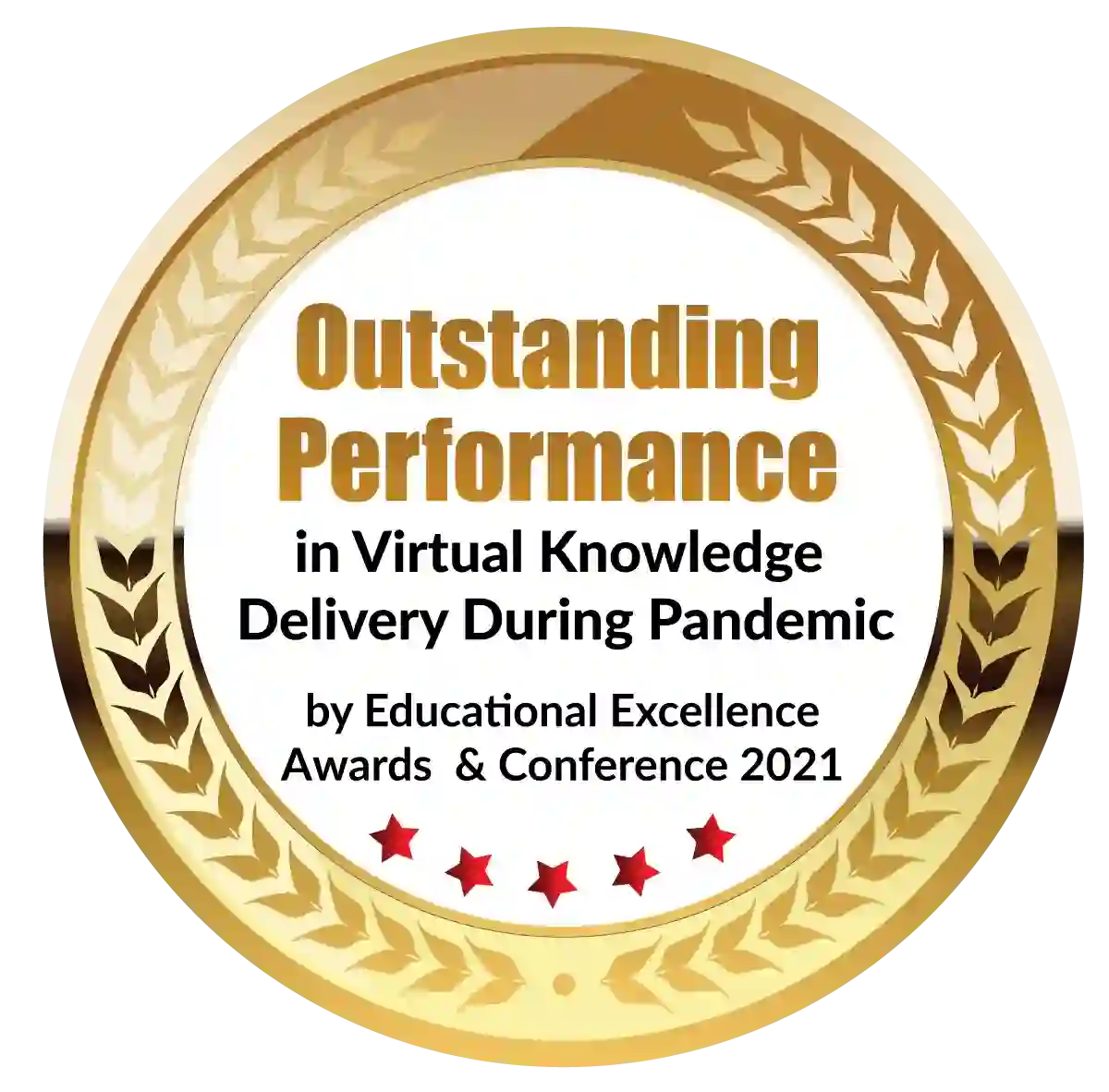 Outstanding Performance in Virtual Knowledge Delivery During Pandemic by Educational Excellence Awards & Conference 2021
With digitization, customer behavior shifts from trusting their local bakery businesses to the mouth-watering, exquisite flavors available and made by expert chefs every day.
Consumers have learned to indulge their taste buds, and sweet is no longer just sweet, and 'bakery' is no longer simply loaves of bread! Bakery items are food products that contain multiple components but, more significantly, involve baking in an oven.
The bakery business has grown to a market value of USD 7.22 billion, creating new doors and future opportunities for bakery and confectionery coursesf or certificate holders. 
If you adore baking or are considering enrolling in a bakery and confectionery courses to add to your career, you must obtain a diploma in bakery and confectionery courses. But first, make sure you meet the eligibility requirements.
- You must have received at least 45 percent on your 12th board tests.
- Bakery and confectionery courses are available to students from many disciplines.
- The training hours may necessitate additional college hours, thus an aspirant should be prepared for this.
The bakery's offerings include cakes, biscuits, chocolate, cookies, and doughnuts. With great love and enthusiasm, a bakery chef contributes to the design of these products. Previously, baking experts would travel abroad in pursuit of greater opportunities, but this is no longer the case. Bakers can advance their professions while remaining in their motherland, thanks to the emergence of world-class hotels and baking companies in India. In India, there will be a large demand for baking professionals in the coming years. According to a recent survey, bakery chefs have a wide range of career and financial opportunities.
Opportunities for Employment
As previously said, bakery experts in India have a promising future. There is a high demand for baking expertise in numerous restaurants and hotels. The bakery sector is usually separate in most high-quality restaurants and hotels. There are various positions available in the baking industry, each with its own set of duties and responsibilities.
Top baking institutes in India give their students the opportunity to participate in bakery and confectionery courses. At the same time, the student should broaden their chances of landing the greatest job in the hospitality industry as a baker. bakery and confectionery courses can help students launch a successful career. Students must be innovative in addition to having a strong bakery and confectionery courses if they want to succeed in this subject and earn a good position in the bakery.
Salary and Benefits
You may obtain a low wage scale at the start of your career after bakery and confectionery courses. However, it differs from one company to the next. You will begin with a monthly pay of roughly $12,000 to $15,000. After you have obtained expertise and are familiar with the hotel industry, you will be paid Rs 50k per month. When you become an expert at the bakery, you will be able to advance to the highest level. You may become the hotel's executive chef and earn roughly Rs 90,000 per month, whereas a corporate chef can earn between Rs 7 and 9 lakh per month, depending on the hotel.
Entrepreneurial Prospects
If you don't want to work at a hotel for the rest of your life, you can open your own bakery in your neighbourhood after bakery and confectionery courses. If you can gain market recognition, you will make millions and start a new franchise in the near future.
Work Opportunities Following a Diploma in Bakery and Confectionery
Pastry Chefs & Head Cooks: The preparations and finished goods are overseen by a head bakery chef. He occasionally examines the quality of the ingredients used in a bakery. He supervises the entire kitchen staff and handles any food-related difficulties.
Bakery Cooks: Bakery cooks are responsible for preparing and seasoning a wide variety of food goods.
Food Processing Workers: This unit prepares, cooks, or combines ingredients needed in the production of baked goods. They may assist cooks in the preparation of ingredients, such as chopping or removing amounts, to make cooking easier.
There are several career prospects in India for pastry chefs, and you can jump-start your career after bakery and confectionery courses with the most up-to-date school curriculum. Being a pâtissier is more than just baking bread and cakes; it is an art and science job. When we think of a pastry chef, we usually think of something sweet, but they are also recognised for their savoury dishes.
The scope and career prospects of a pâtissier are totally dependent on the professional's skills. Bakers are in high demand in factories, retail stores, restaurants, and small bakeries. A baker can also own his or her own bakery. Candidates with a passion for cooking and baking can pursue bakery and confectionery courses. They can also work as part-time employees at a bakery or restaurant. Let's talk about the qualities that  bakery and confectionery courses teaches.
- Thorough understanding of the elements
- Budget maintenance and ingredient costs
- Cooking method for bakery products
- The ability to reuse ingredients from different dishes.
- Familiarity with the operation of culinary equipment.
Scope and Prospects for a Career
Invest in your own bakery: One of the best job options for a bakery professional is entrepreneurship. And investing in a bakery benefits a community while also being beneficial to your wallet.
Personalization is the new storm in the food industry, and home cooks are prospering their businesses on a daily demand and supply basis. Customers frequently express their enthusiasm for personalized food products, and economic growth follows suit. Personalised creativity is a part of bakery and confectionery courses curriculum
Food critics provide evaluations and food quality ratings for newspapers, periodicals, and food-related websites. Even though the profile entails travelling to other locations to sample regional cuisine, it is one of the most popular careers, alongside engineering and medicine.
Celebrity pâtissier: This job entails demonstrating bakery abilities on dedicated television shows. These cooks are even taking part in baking competitions.
People often seek a new cooking show in the age of OTT connections; in such cases, the chefs working in the domain are no less than a celebrity with a great income.
The baking business is quickly expanding, with an estimated 9,400 new jobs added each year.College bakery and confectionery courses is the first step toward a prosperous future!
Let's wrap this up!
bakery and confectionery courses provide a diverse range of career options for experienced individuals. Because the bakery has a hierarchical structure, hopefuls have a professional path to look forward to. A well-planned course that includes 'all-inclusive' training can prepare applicants for this step-by-step journey with maximum personal and professional growth. You will learn how to prepare various pastries, buns, loaves, and cakes during your bakery and confectionery classes. At ITM Institute's bakery and confectionery courses, you will learn the proper way to weigh ingredients, element knowledge, and many other skills required to become a skilled baker.
Dignified with Rankings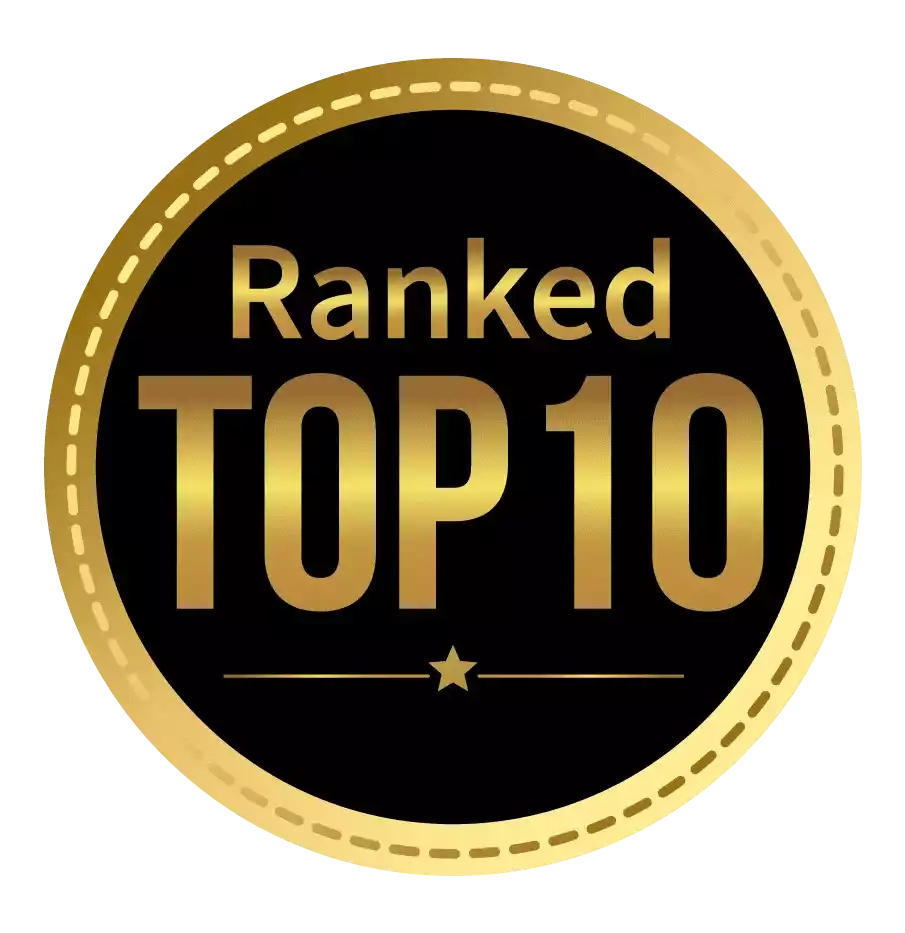 Amongst India's most promising Hotel Management Institute by Higher Education Review 2021
---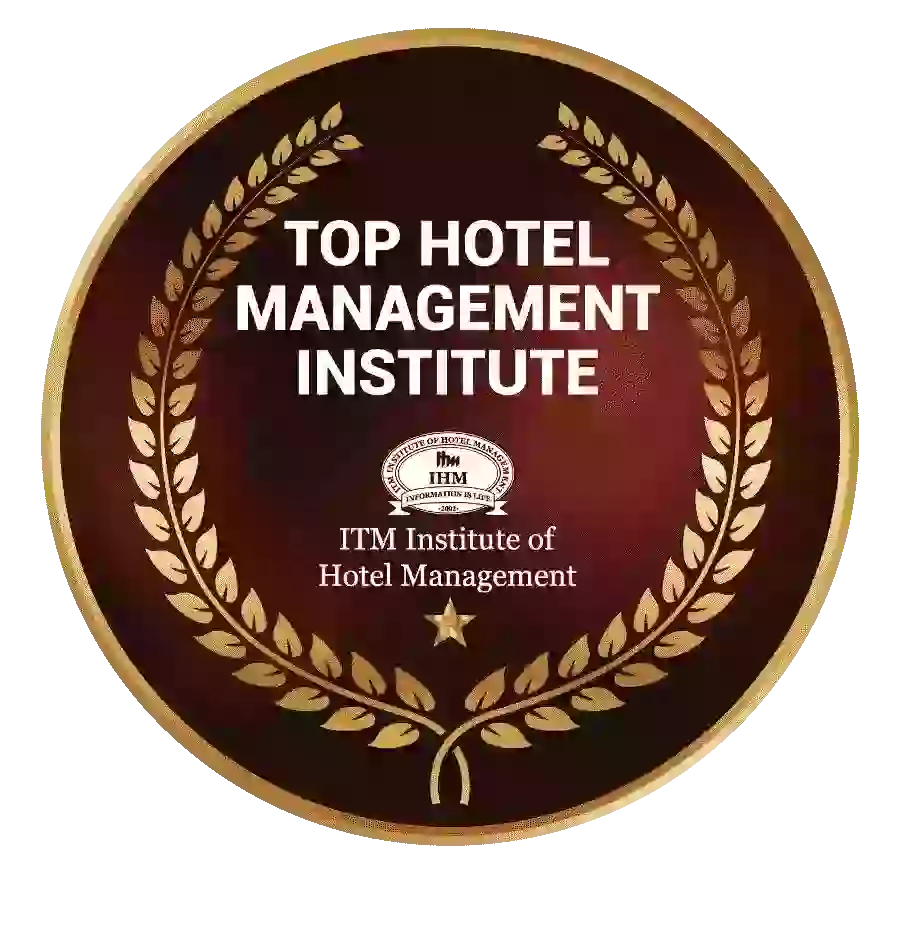 Ranked Top Hotel Management Institute awarded by Times Education Icon 2022
---
Quality Education, Outstanding Administration & Leading Infrastructure by Educational Excellence Awards & Conference 2021
---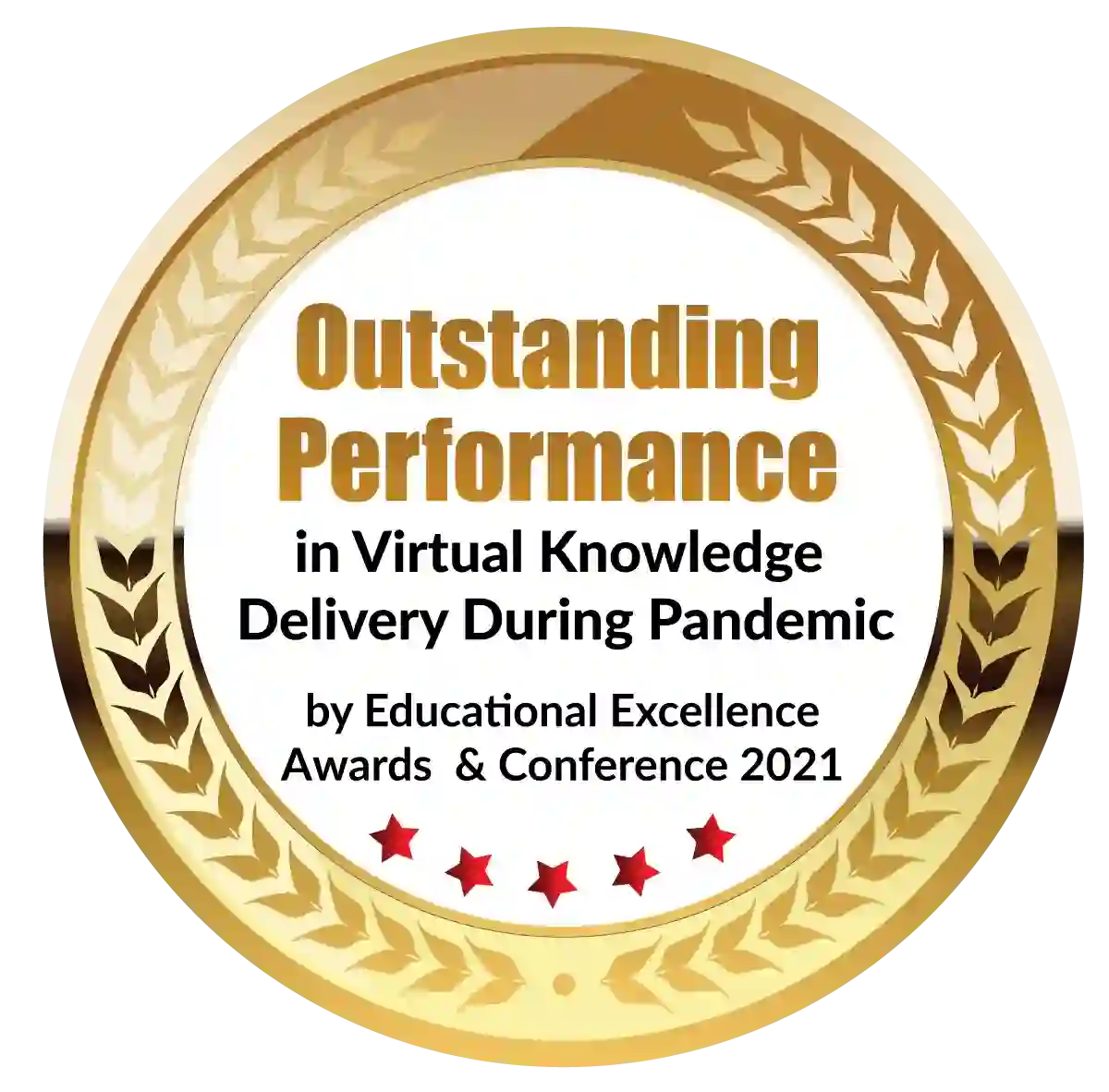 Outstanding Performance in Virtual Knowledge Delivery During Pandemic by Educational Excellence Awards & Conference 2021