Students Trained & Placed
Kitchen Training Facility
International & National Internships only at 5-star Properties
One to One Corporate Mentorship
An Entrepreneurial Culture at the Campus
Dignified with Rankings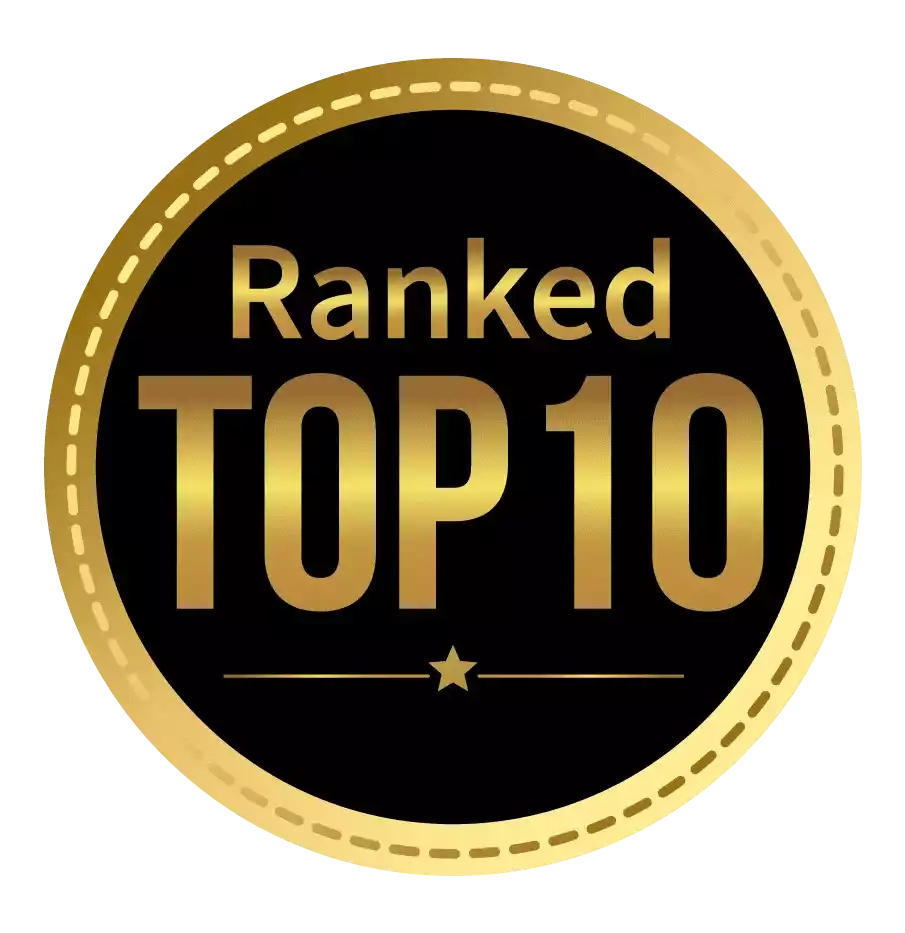 Amongst India's most promising Hotel Management Institute by Higher Education Review 2022
---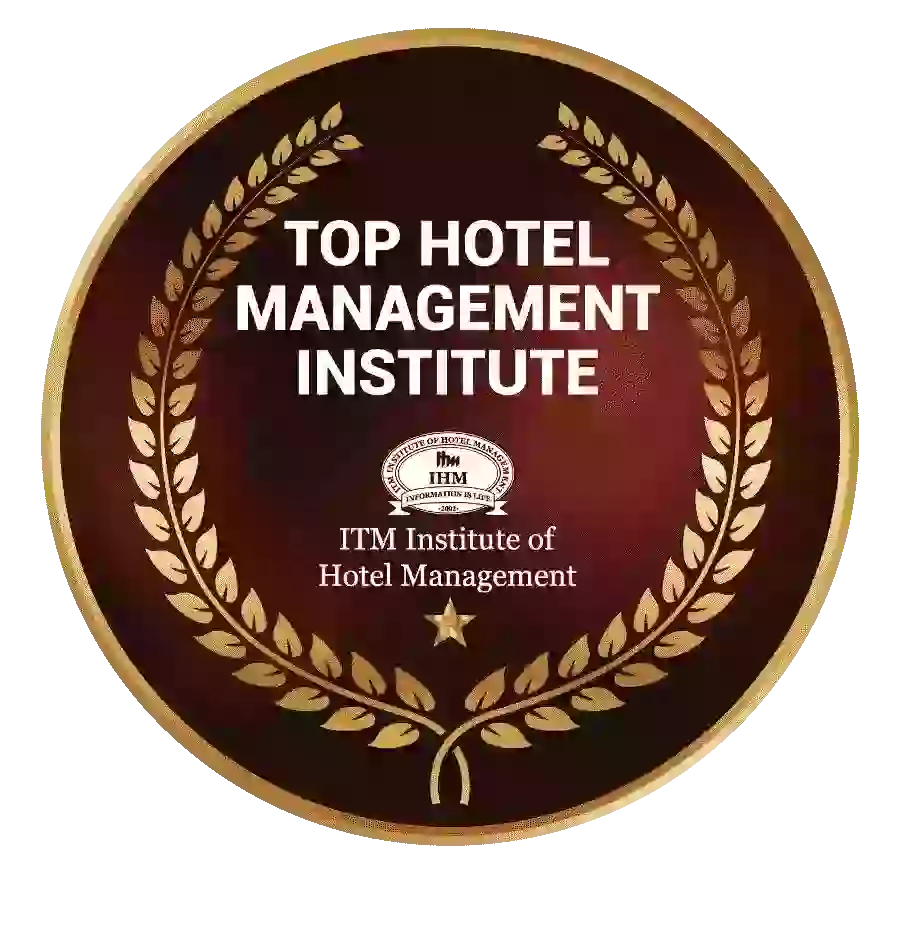 Ranked Top Hotel Management Institute awarded by Times Education Icon 2022
---
Quality Education, Outstanding Administration & Leading Infrastructure by Educational Excellence Awards & Conference 2021
---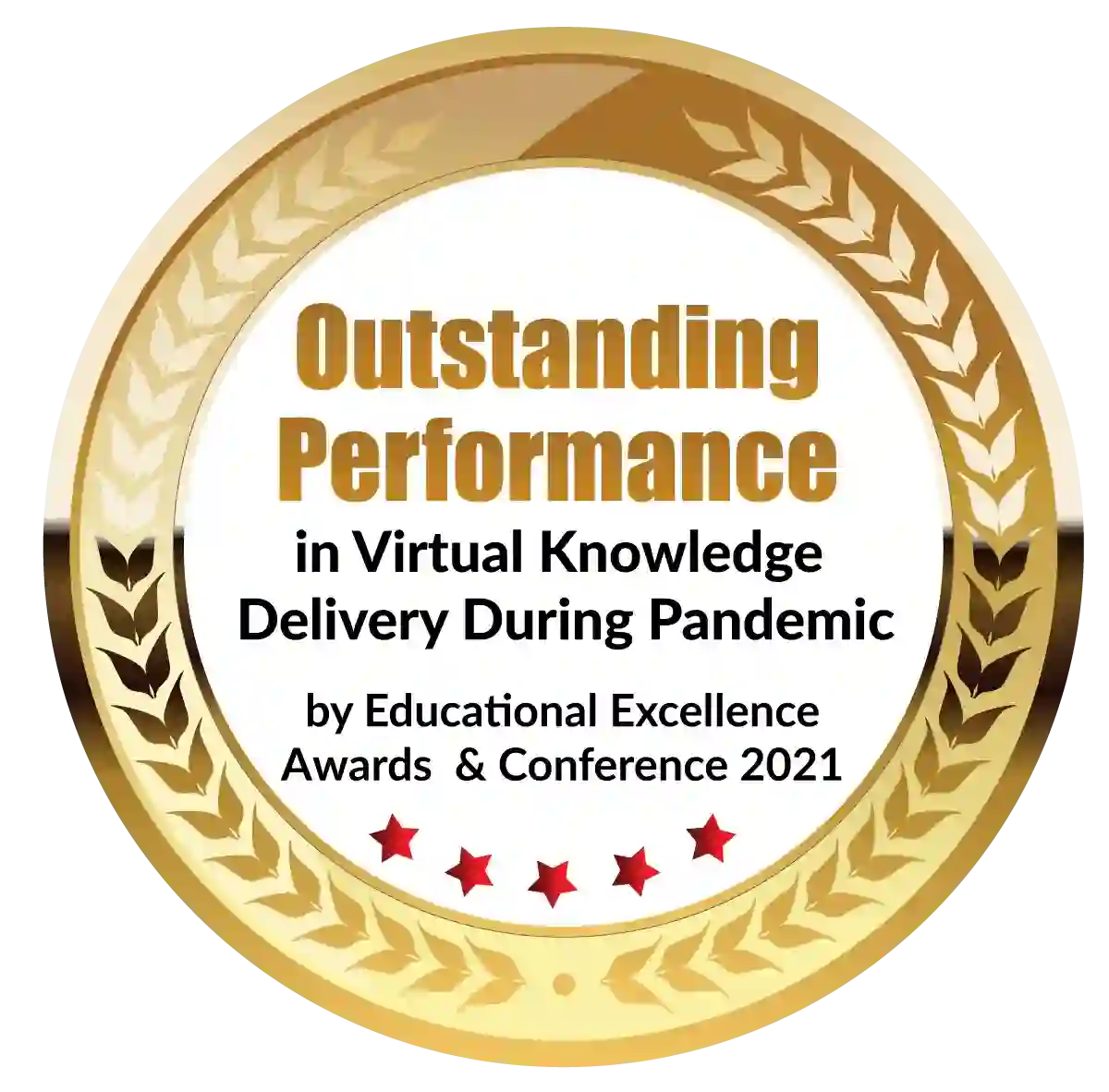 Outstanding Performance in Virtual Knowledge Delivery During Pandemic by Educational Excellence Awards & Conference 2021
Before we move on to the primary theme of this article, let us first outline the hotel management course details. The study of how a hotel functions, how to effectively utilize hotel workers, hotel operations, how a hotel operates within departments, how to manage and handle hotel difficulties, how to set up hotel room prices, and other topics. While studying hotel management, you will learn about the planning, service, and financial elements of a hotel. The hotel management training will strengthen your leadership, decision-making, and teamwork abilities. You'll need to be good at paying attention to details.
The hotel sector plays an important role in bringing people from different cultures together all around the world. Hotel workers are expected to face higher demand in the aftermath of a pandemic. This stream will be operational by next year, using more advanced ways. Another motivation to attend this course is that India is one of the world's most popular tourist destinations, thus the government is interested in and funds the hotel business. In addition to simple enrollment, hotel management course specifics give students with international employment options. One of the most appealing characteristics of the Hotel Management degree is that it is open to students from different academic backgrounds.
So, whether you come from the sciences, business, or the arts, you will have no trouble creating a career in the hotel management sector of work, as this course provides you with the opportunity to make your career in the hospitality domain financially and professionally sound.
Details about hotel management courses provide a choice of profitable job options. Hundreds of thousands of students in India are looking for a place in a recognized hotel management school or Hotel management institute in order to grow in their hotel management careers. The rising demand for this course from Hotel management institute can be attributed to globalization. People from other Indian states and nations travel for a lovely holiday or a spontaneous trip, and those guests will want to lodge; these lodgings are known as 'hotels,' and you will be responsible for making their stay pleasant and memorable as a hotel manager.
Admissions Procedures
An entrance examination is used to determine admission. If you enroll for a hotel management school, you will be chosen through an admissions process that involves an entrance exam and an interview. This is the usual technique used by top A to B rated Hotel Management programs. Some hotel management programs accept students depending on their most recent qualifying exam. To get admitted, you must have the following hotel management credentials:
You must be at least 17 years old to apply for a UG course.
You must have a perfect 12th grade point average with a minimum of 50%.
If you apply after graduation, you must provide your HM graduate score as well as an entry score for merit rating.
Some of the entrance tests accessible are IPU CET, BHMCT, Oberoi Step In, UPSEE BHMCT, and IHA.
Each Institute of Hotel Management has its unique admissions process; to find out which one is correct, visit the Institute of Hotel Management website or, if feasible, visit the campus in person.
Following admission, students must undergo a round of counseling, during which they must bring original documents.
How can I apply for Hotel Management courses after I graduate from high school?
Please study the following points before submitting your application.
Choose a reputable and well-known Institute of Hotel management that offers a hospitality education; this is critical since recruiters will rank you and offer you pay packages based on your degree.
Institute of Hotel management are generally approved by the UGC, AICTE, and the Ministry of Tourism, Government of India.
After you've finished your research, look into the qualifications for that specific Hotel Management course at your preferred university, college, or institution.
Check to discover if the targeted Hotel management institute requires any entrance examinations or counseling dates.
AIHMCT WAT, JEHOM, IIHM E-CHAT, MAH HM CET, and other basic and popular hotel management entrance examinations are offered by the Indian Institute of Hotel management. Depending on the university or institution you desire to attend, you must present in one.
As previously indicated, certain Indian institutes of Hotel management admit students based on merit, which includes entrance tests (if any), previous qualifying examination marks, and a personal interview. All course eligibility requirements must be met by students.
Hotel Management topics focus on examining the large spectrum of Hospitality and Tourism Management and providing students with the essential information and abilities to handle a variety of circumstances professionally. Hotel management as a job has developed as the tourist and hospitality industries have grown as a result of increasing interconnectedness. Hotel management encompasses a variety of abilities that aid in the successful operation of the hotel sector, such as management, hospitality, marketing, and guest relations. A hotel management course walks students through the intricacies of the hotel sector, such as service, front-office administration, and sales and marketing.
In this blog, we will examine Hotel Management topics so that you have a thorough understanding of everything that will be covered during the course of your bachelor's degree.
What are the topics covered in hotel management?
A bachelor's degree in hotel management can last from three to four years, however, most universities provide a four-year undergraduate curriculum. Every university has its unique method of teaching a course, however, the essential Hotel Management disciplines stay largely the same. Hotel management is a broad field, and the course seeks to encompass every facet of the industry while also enhancing the personal traits of the participants to help them flourish in the sector.
The following is a list of Hotel Management Subjects:
Human Resource Management
Information Systems
Marketing, Tourism, and Strategy
Properties of Development and Management
Principle of Food Science
Hotel Engineering
Operations
Law
Food and Beverage Management
Management Communication
Management and Organizational Behavior
Nutrition
Hotel Financial Accounting
Accommodations Operations
Food & Beverage Production
Food & Beverage Service
Housekeeping
Management Principles & Practices
Fundamentals of Computers
Business Law
Project Report on Operational Aspects of Star Hotels
Food and Beverage Production Management
Hospitality Communication
Front Office
Hygiene & Food Safety
Environmental Science
Entrepreneurship Development
Computers in Hospitality Services
Hotel Costing
Food and Beverage Service Management
Travel & Tourism Management
Accommodations Management
Financial Management in Hotels
Marketing of Hospitality Services
House Keeping Operations
Hospitality Law
Sales & Marketing Operations
Front Office Operations
Hotel Economics & Statistics
Organizational Behaviour
Travel & Tourism Management
Allied Hospitality Management
Project on Marketing Feasibility & Fin. Viability
Operations
Students in this topic are guided through basic hotel necessities such as housekeeping, food service, and sales. Students who study Operational Management understand the fundamentals of working competently with clients and so increasing customer satisfaction.
Hospitality Management
Hospitality management is required to obtain a successful start in the hotel industry. It is a bigger notion that includes themes such as convention management, industry development, and planning to assure the success of the hotel chain.
Management of Food and Beverage
It is an interesting course that focuses on teaching students skills that will assist them to manage the hotel's food and beverage requirements. It prepares students to face the challenges of running food enterprises.
Hotel Management Subjects in Courses after 12th
Bachelors in Hospitality and Hotel Administration
Aims & Objects Of cooking food
Basic Principles Of food Production – I
Introduction to cookery
Culinary history
Hierarchy are of department and kitchen
Methods of cooking food
Bachelor of Hotel Management (BHM)
Kitchen Operations Management
Wines Fundamentals
Fundamentals of Management
Food & Beverage Service
Marketing and Human Resource Management
Bachelor in Hotel Management and Catering Technology (BHMCT)
Hospitality Accounts
Hospitality Sales & Marketing and Public Relations
Food and Beverages Services
Food Production and Patisserie
Front Office Management
Management of Ticketing and Fare
House Keeping Management and Room Maintenance etc.
BA (Hons) in Hotel Management / BA in Hotel Management   
Accommodation Management
Personal Development Planning (PDP)
Hotel Interface / Hotel Exposure
Tourism & Hospitality Management Foundation
Food and Beverage Operations
Food Production Operations
Property Management Systems
Management of Hospitality Organizations
Business Finance
Marketing Management
Hotel Operations Management
Corporate Governance
Managing Innovation & Change (Open)
Digital & Marketing Communication (Open)
Human Resource Management
Meetings, Incentives, Conferences & Exhibition Management (Open)
Food & Beverage Enterprise Management (Open)
Facilities Management (Open)
Strategic Management
BBA in Hospitality, Travel, and Tourism   
Business Law
Marketing Communication
Financial Management
Consumer Behavior and Market Research
Business Economics II
Human Resource ManagementEssentials of Strategy Management
Entrepreneurship & Venture ManagementFood & Beverage Management
Business Organisation
Fundamentals of Travel and Tourism
Business Mathematics Business Accounting
Business Communication -I
Business Computing
Marketing Management
Business Communication-II
Research Methodology and Report Writing
BA in Culinary Arts   
Culinary Management Foundation
Hotel Interface / Hotel Exposure
Management of Hospitality Organisations
Business FinanceMarketing Management
Human Resource Management
Food and Beverage Operations
Food Production Operations
Property Management Systems
Nutrition, Health & Safety Management
Personal Development Planning (PDP)
Dignified with Rankings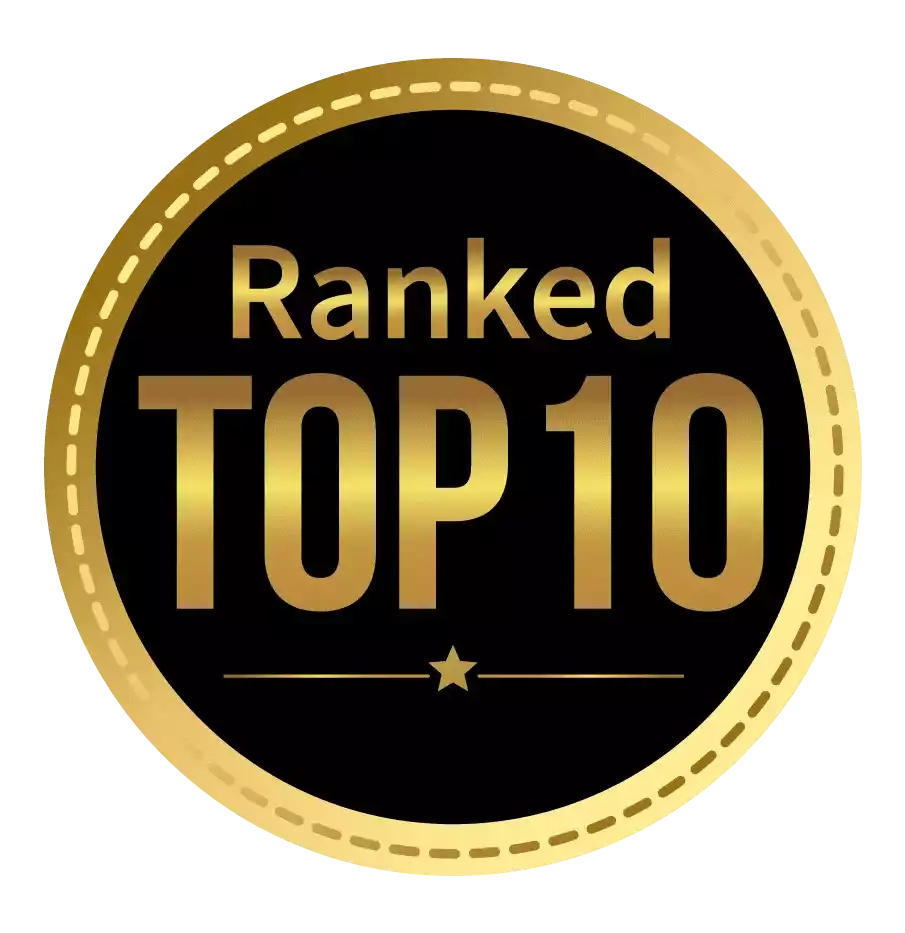 Amongst India's most promising Hotel Management Institute by Higher Education Review 2021
---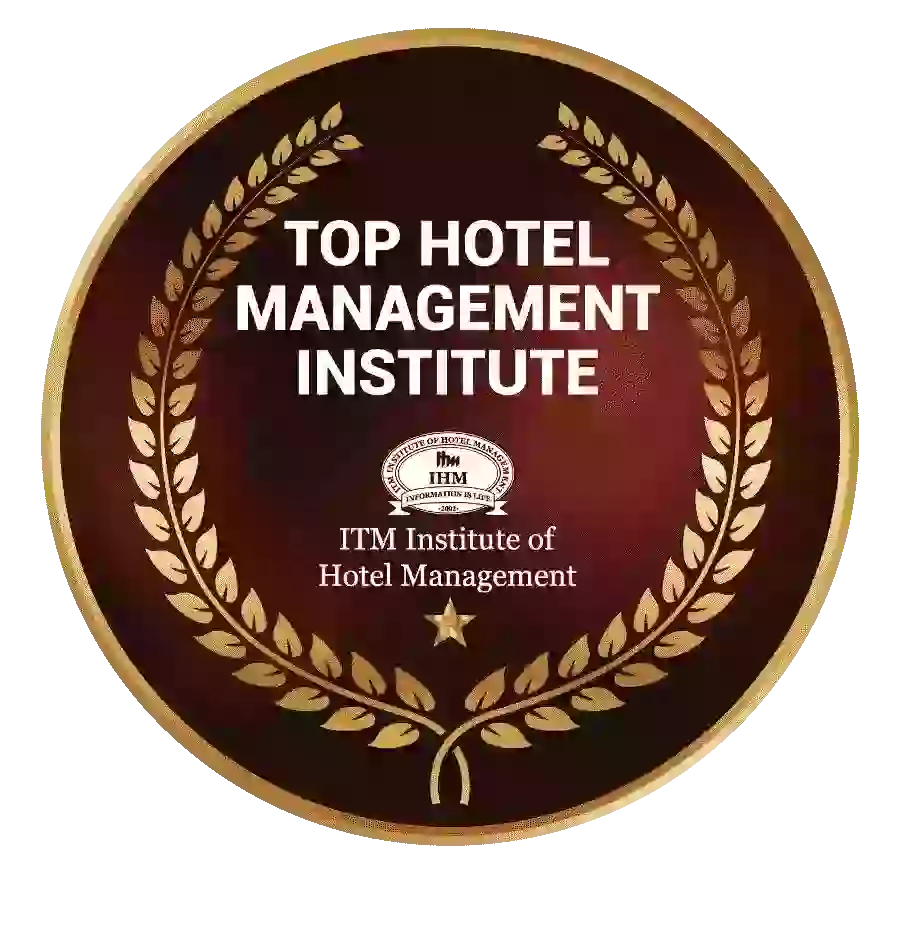 Ranked Top Hotel Management Institute awarded by Times Education Icon 2022
---
Quality Education, Outstanding Administration & Leading Infrastructure by Educational Excellence Awards & Conference 2021
---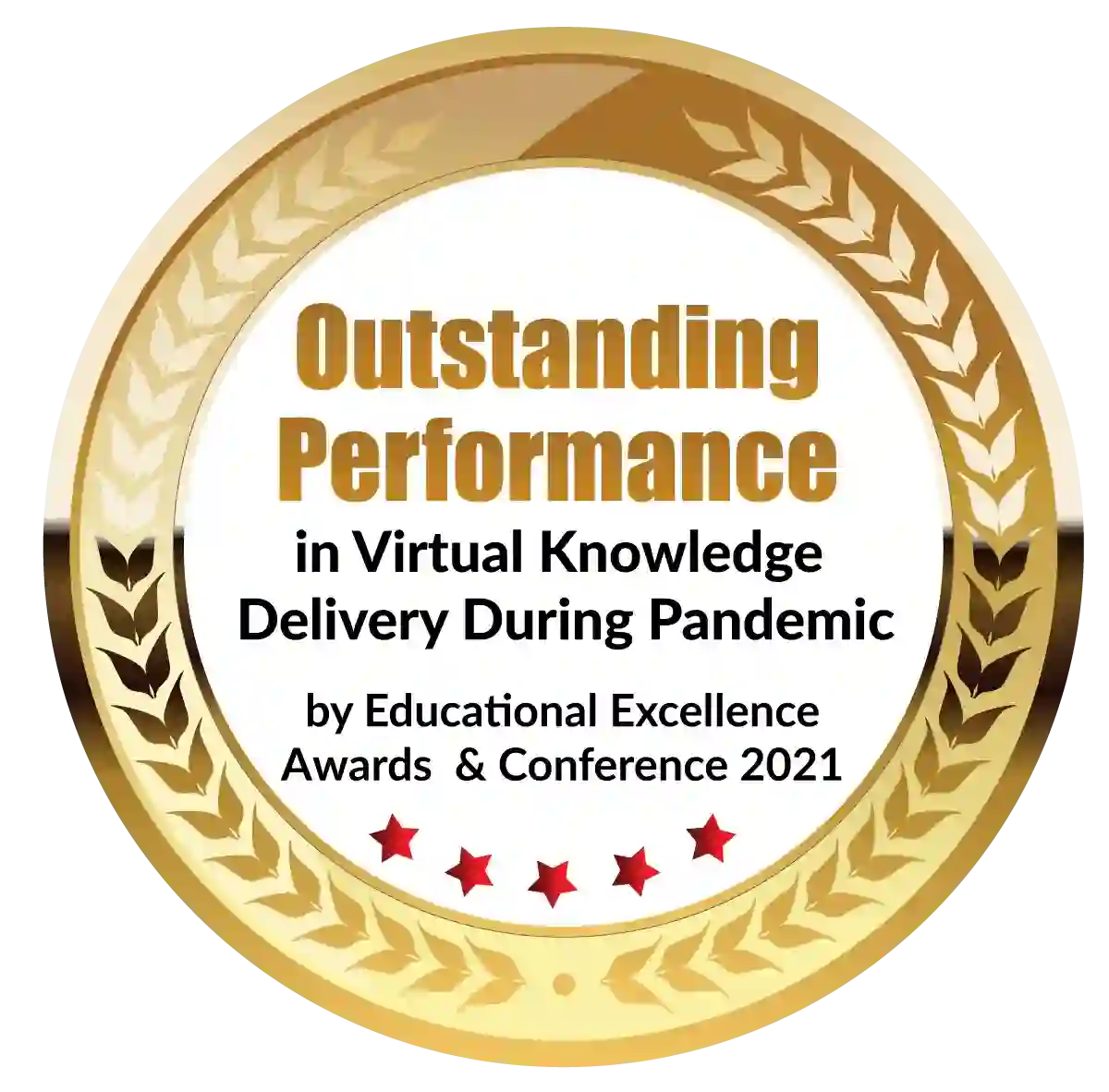 Outstanding Performance in Virtual Knowledge Delivery During Pandemic by Educational Excellence Awards & Conference 2021