Students Trained & Placed
Kitchen Training Facility
International & National Internships only at 5-star Properties
One to One Corporate Mentorship
An Entrepreneurial Culture at the Campus
Dignified with Rankings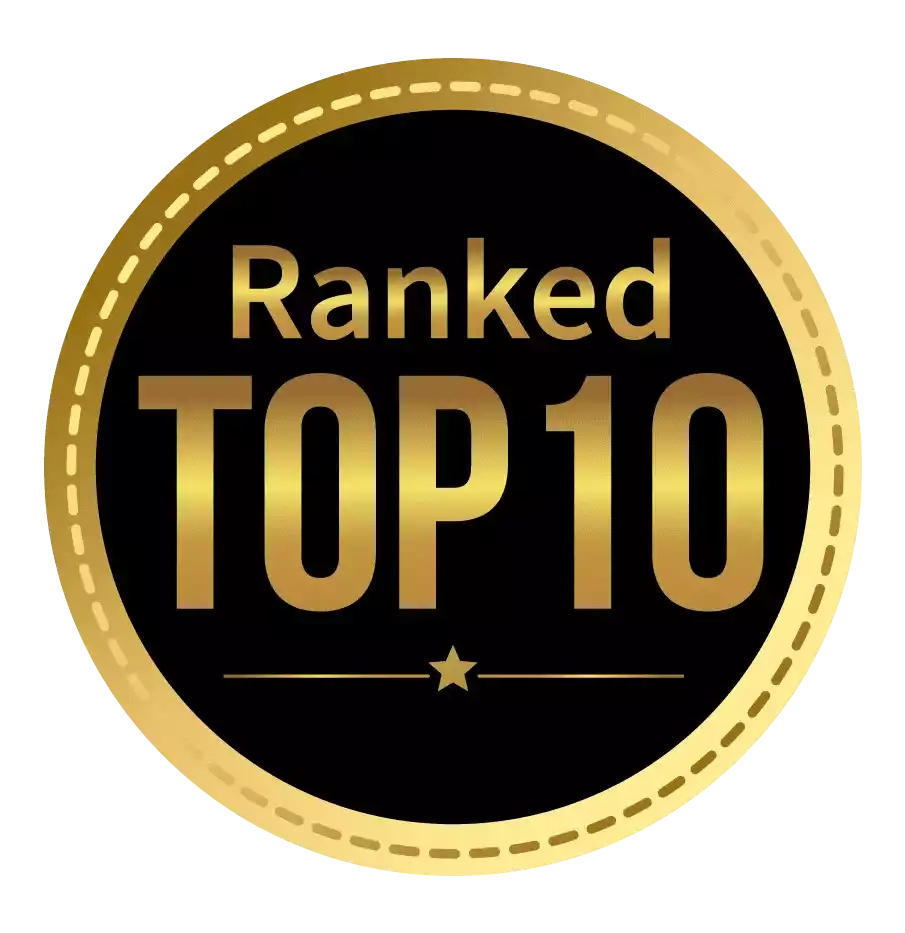 Amongst India's most promising Hotel Management Institute by Higher Education Review 2022
---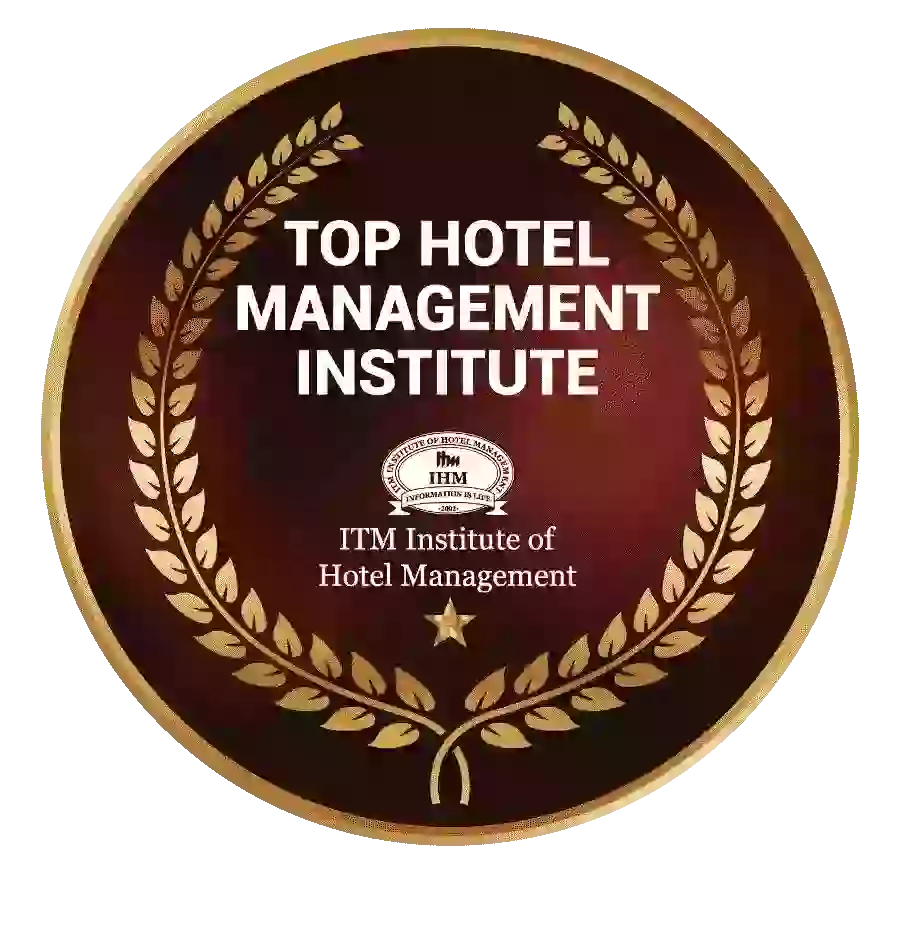 Ranked Top Hotel Management Institute awarded by Times Education Icon 2022
---
Quality Education, Outstanding Administration & Leading Infrastructure by Educational Excellence Awards & Conference 2021
---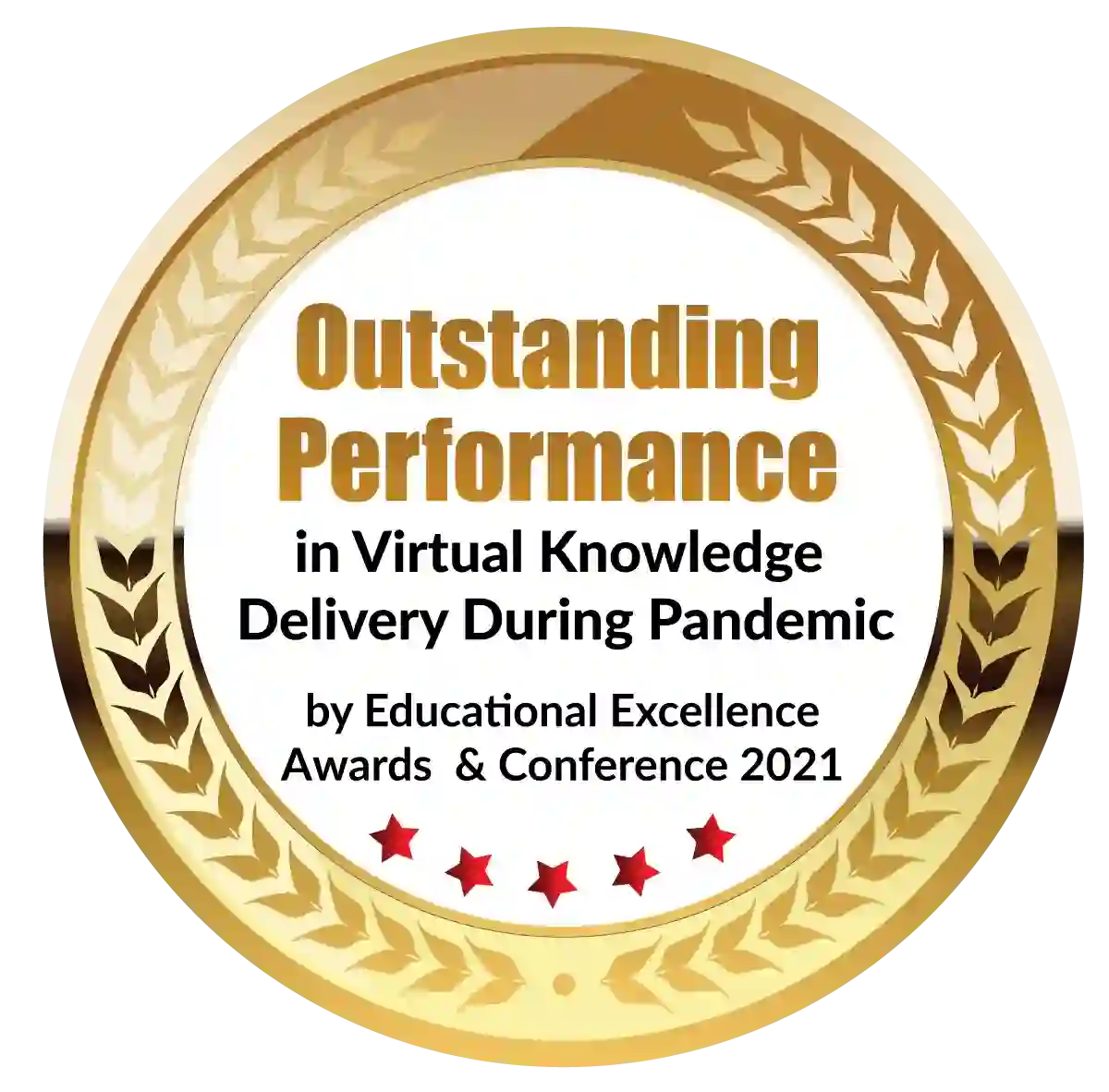 Outstanding Performance in Virtual Knowledge Delivery During Pandemic by Educational Excellence Awards & Conference 2021
Have you considered a career in hotel management? A career in hotel management can shape you into a respected and disciplined individual. This sector not only contributes to the country's employment opportunities and financial stability, but it also enhances the tourism industry, making the Indian hotel industry the world's third-largest foreign exchange earner.
Students enrolled in hotel management programs have numerous opportunities to advance their careers in the corporate world. The hospitality industry covers a wide range of services for guests, including food and beverage, lodging, recreation, and catering. The primary goal of hotel staff is to ensure guest satisfaction, ensuring that a guest has a pleasant and trouble-free stay.
Hotel management is a lucrative career option that sounds as exciting as it sounds. The following are some examples of how Hotel Management Studies can help you advance your career:
1) Various Job Roles in Hotel management 
Hotel management can prepare you for a variety of jobs in the hospitality industry. A Hotel Management aspirant can take on any role, from Chef to Front Desk Manager to Restaurant Manager, from the many options available. Other jobs include housekeeping, accommodation management, human resources management, event management, and a variety of others. Students have the option of choosing their job role based on their interests and knowledge level.
The HM Course also offers a variety of internships, training, and certificate courses that are divided into different roles and departments to allow students to learn more about their specific job profiles in a given work environment.
2) Possibilities for self-employment in Hotel management 
As much as the HM Industry promotes a variety of job roles, it also aids in the development of self-employment opportunities. Today's youth are more interested in starting a new business than ever before. A person who has studied hotel management may well be capable of starting their own business.
Food trucks, which can be found all over the city, are one of the best examples of self-employment. These trucks are mostly driven by enthusiastic young HM trainees. Another example is the success of cloud kitchens, which are simple cloud kitchens that serve the best food, have basic sanitation, and serve trendy dishes, and are typically run by young entrepreneurs. HM can also assist you in learning basic but essential skills such as culinary skills, time management, discipline, financial management, and more.
3) A better Hotel management training program
An HM Course is the best and only course you'll ever need if you want to succeed in the hotel industry. HM has the ability to sculpt and construct a person in order to prepare him or her for a career in the hotel industry.
The HM Course may be designed to provide students with industry-ready skills. Aspirants are taught technical, financial, and management skills in almost every aspect of the hospitality industry. These skills and etiquette prepare the student to function smoothly in the hotel industry and to advance their position.
Teamwork, leadership, customer service, communication skills, and other important skills are emphasized in the training. An HM Course will undoubtedly provide you with better training for the hotel industry.
4) Training in Hotel management Customer Service
The most important and crucial aspect of the hotel industry is customer service. As a result, the Hotel Management Course ensures that its students are properly trained so that they can provide the best possible service to their customers.
An enthusiastic team of hoteliers provides a suite of services from the moment a guest enters the hotel. A hotelier's job is to make sure that the service provided to guests is smooth and pleasant from the moment they arrive until they leave. Customer training, on the other hand, can be applied to a variety of industries, including the automobile industry, airlines, banking, hospitals, corporations, and more.
IHM entrance exam
Do you plan on pursuing a career in hotel management? To secure a place at a reputable hotel management institution in India, one must pass the IHM entrance exam exams. The NCHMCT test is a national-level admission exam for students interested in pursuing this field. Download NCHMCT 2022 Previous Year Question Papers to get a better understanding of the NCHMCT test format and the types of questions asked in the exam. The NCHMCT score is accepted by all of the partnering Institutes for admission to their respective B.Sc. (HHA) programs. Read this blog to learn everything you need to know about the NCHMCT 2022 exam and prepare to enroll in your dream hotel management program!
Eligibility for the IHM entrance exam NCHMCT in 2022
Candidates must meet all requirements in order to be considered for the NCHMCT. Candidates are solely responsible for determining their eligibility and compliance with the requirements. If candidates are found to be ineligible at any point during the remaining process, their candidatures will be terminated and the NCHMCT authority will take further action.
The following factors will be considered when determining the candidate's eligibility:
The qualification exam is required.
English must be one of the subjects required for candidates to pass any Senior Secondary or equivalent examination at the 10+2 level. The candidate must have passed the test, which included English as a study topic. Candidates who will be taking their board exams are also eligible to apply on a provisional basis.
To be eligible, Indian students must pass an examination.
Candidates must pass two levels of qualifying exams from a reputable Central or State Board.
qualifying results from any two-year intermediate or pre-university program offered by a reputable Board or University.
Any public school, board, or university examination administered in India or abroad that is recognized by the Association of Indian Universities as equivalent to a senior secondary education based on the 10+2 system.
The H.S.C. Vocational Examination has been approved by the NCVT and SCVT of the relevant state.
Age Limits for IHM entrance exam
Candidates must have been born on or after July 1, 1996, to be eligible to fill out the NCHMCT Application Form. As of July 1, 2022, the maximum age limit is 25.
What is the best way to complete the NCHMCT 2022 application?
Candidates will be able to fill out only the online application form. The applicants who will be filling out the application form must follow the instructions below. To complete the registration, there are five more steps to take. The following is a detailed overview of the application process:
Online Registration Application for Hotel management courses
Candidates must complete an online application form and keep track of their Application Number, which is automatically generated.
Candidates must fill out the required fields, create a password, and choose a security question and answer.
Using the application number that will be generated, complete the remaining steps of the application form.
in its entirety, the application form
To access the official website, go to nchmjee.nta.nic.in.
On the homepage, click the "Fill Application Form" link.
Log in with your security pin and application number.
Fill in all of the required fields on the application form with the information requested.
Here you can enter your contact information as well as your correspondence address.
NCHMCT Reservations
On the application form for the NCHMCT 2022, all applicants must list their appropriate categories. Seats are reserved for applicants who fall into the SC/ST, OBC, PD, or KM categories during the admissions process. The reservation policy is as follows:
27% for OBC (NCL) reservation
15% for SC Reservation
7.5% for ST Reservation
Choose a test city.
Because the exam is conducted online, candidates must choose an exam city based on the available positions. It is suggested that you print the confirmation page for future reference. Applicants must also bring their NCHMCT to admit card, a passport-size photo, and a form of government-issued identification on exam day, according to the instructions. the page that will be printed as a confirmation
Dignified with Rankings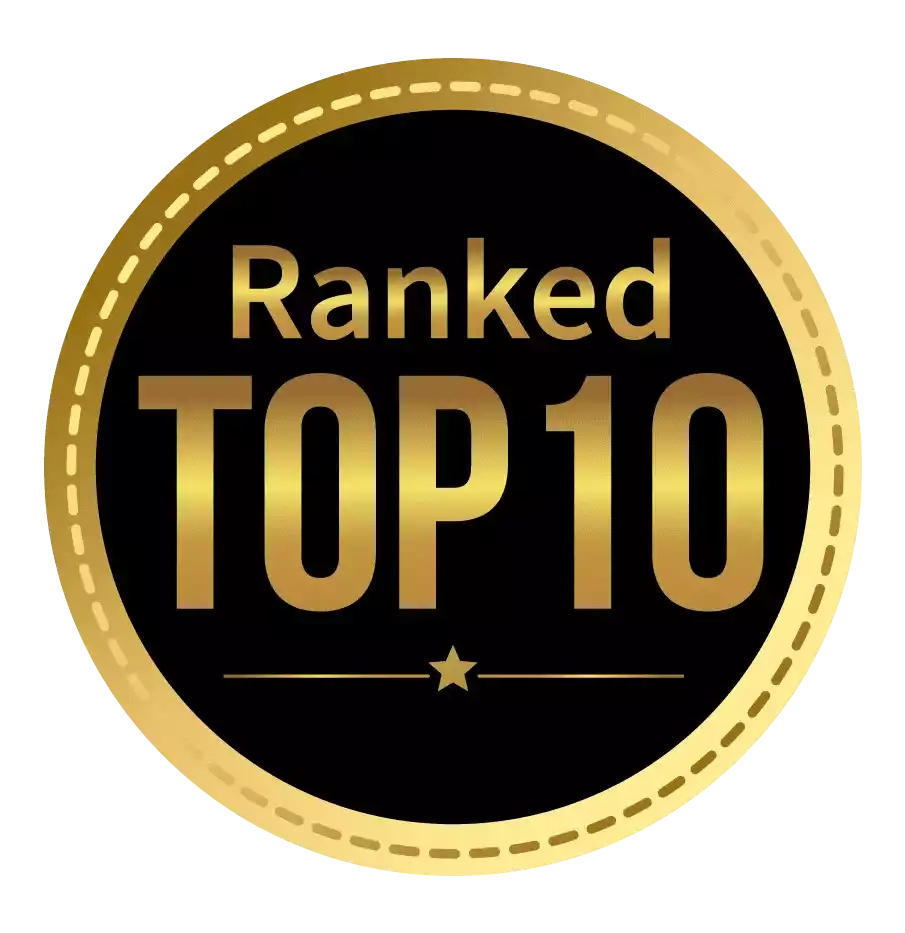 Amongst India's most promising Hotel Management Institute by Higher Education Review 2021
---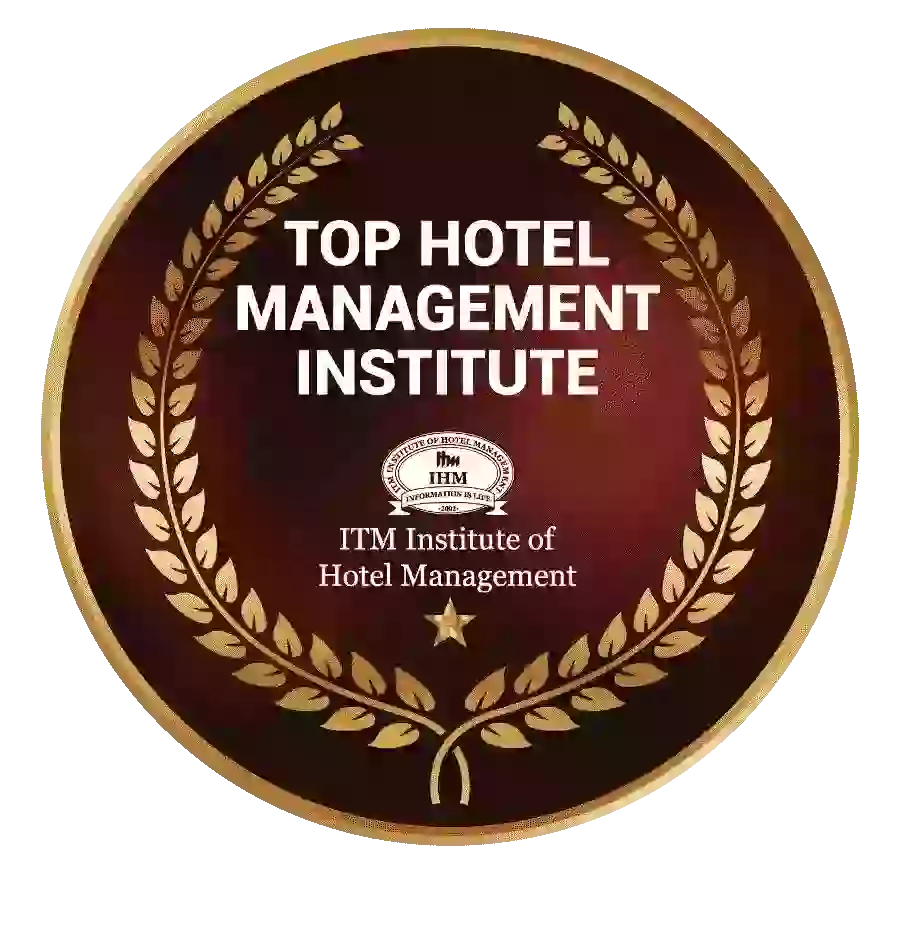 Ranked Top Hotel Management Institute awarded by Times Education Icon 2022
---
Quality Education, Outstanding Administration & Leading Infrastructure by Educational Excellence Awards & Conference 2021
---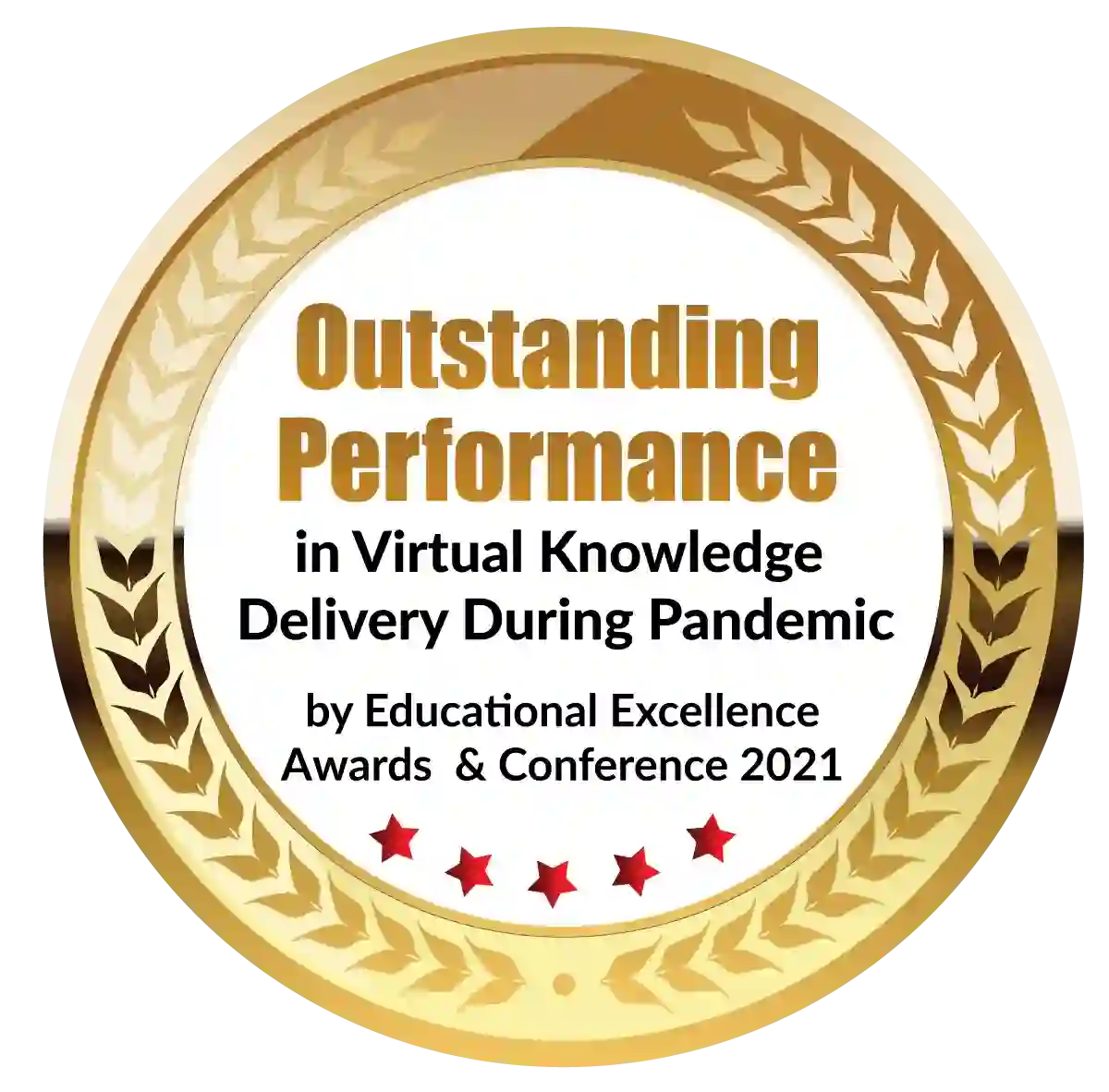 Outstanding Performance in Virtual Knowledge Delivery During Pandemic by Educational Excellence Awards & Conference 2021