Students Trained & Placed
Kitchen Training Facility
International & National Internships only at 5-star Properties
One to One Corporate Mentorship
An Entrepreneurial Culture at the Campus
Dignified with Rankings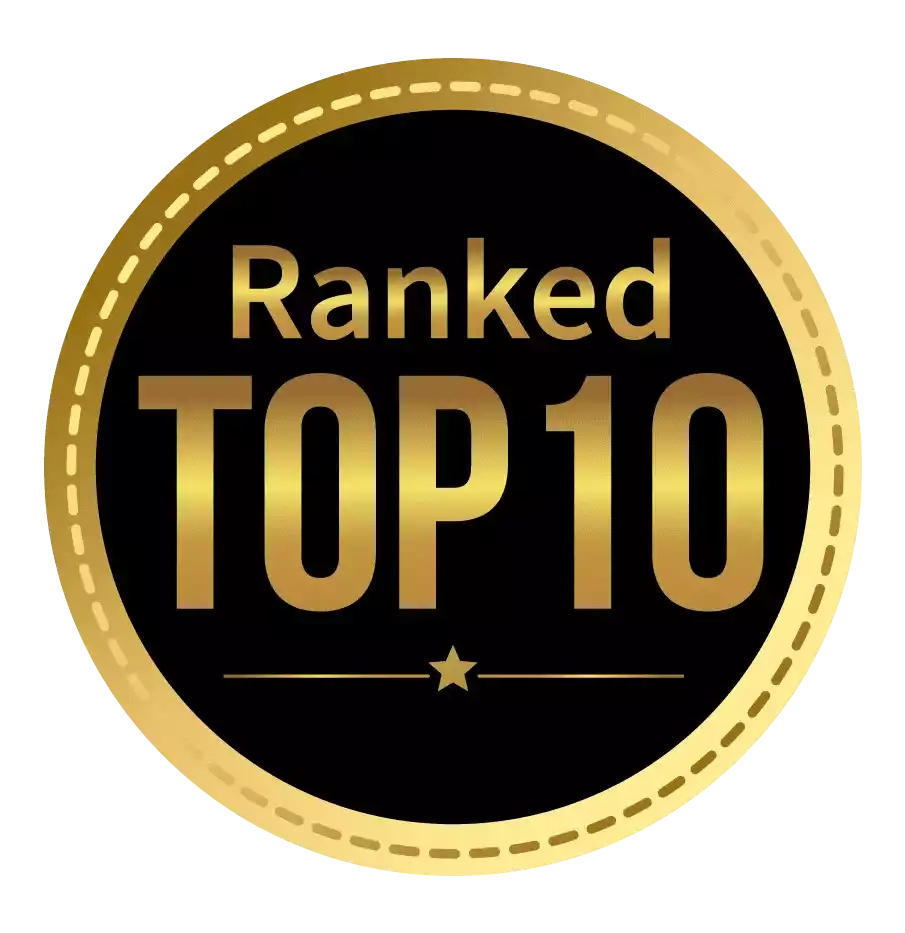 Amongst India's most promising Hotel Management Institute by Higher Education Review 2022
---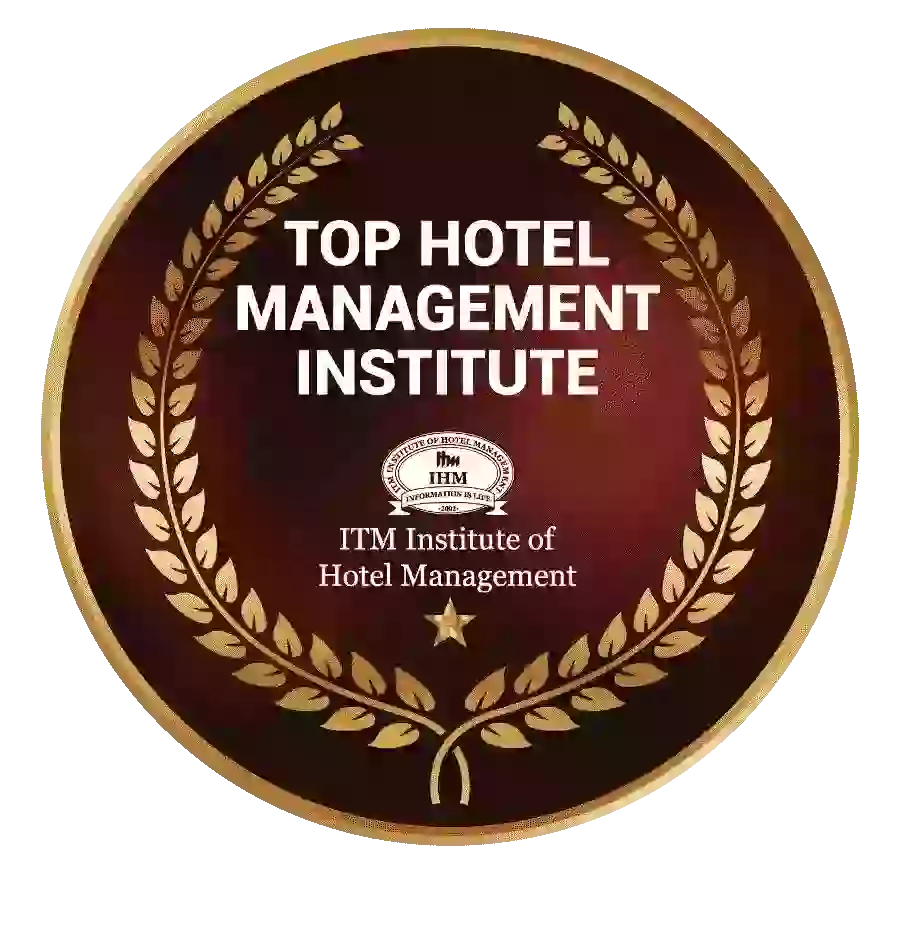 Ranked Top Hotel Management Institute awarded by Times Education Icon 2022
---
Quality Education, Outstanding Administration & Leading Infrastructure by Educational Excellence Awards & Conference 2021
---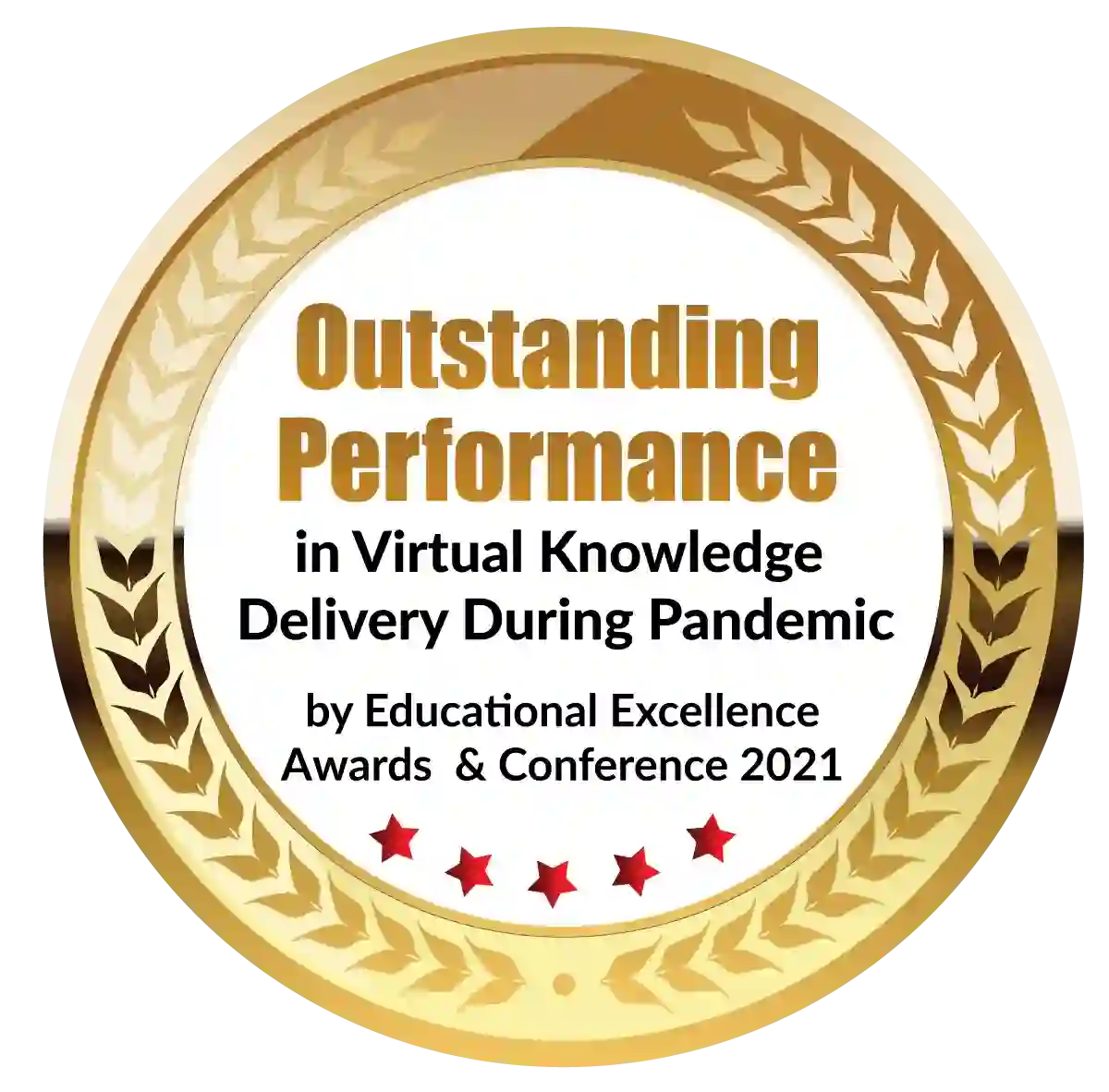 Outstanding Performance in Virtual Knowledge Delivery During Pandemic by Educational Excellence Awards & Conference 2021
From traveling to new work destinations to meeting new people every day, the hotel management industry is sure fun to work in. Now, the field is topped up with dozens of technological advancements and offerings, making it even more eventful. It is now one of the most fastest growing sectors in the entire world. Since hotels, resorts, and stays are in every part of the globe, you can work in any country you wish. Obviously, you'll need a proper hotel management degree and experience to do so. 
Employment opportunities in this sector are also available in abundance from a low profile to the top. Apart from all of the other obvious perks, the travel and tourism industry also offers handsome salary packages. This makes another attractive reason for aspiring students to choose hotel management as a career option. Plus there are so many different work profiles that you can select depending on your skill sets and preferences. 
So, if you are looking at hotel management courses after 12th, read this article to know all about it. 
Experience of being in the field - 
Now, you must wonder, how is it like to work in this field. Well, here are a few highlights you might need to know -
You get to meet and interact with people that belong to different cultures and dialects, which enrich you as a human being. - both personally and professionally.
Because this is a global industry, you get a chance to study the international mannerisms and hotel etiquettes while learning this course. 
The learning is more fun as there is more practical training involved in this field as compared to classroom lectures.
You get hands-on training from some of the industry's finest. 
Both your hard as well as soft skills are polished in this course.
Due to all these above-mentioned things, you also walk out with a strong network of professionals.
Careers in Hotel Management
With diverse career options, available in both India and abroad, hotel management grants you amazing salary packages for every profile. In India, the salary of an HM professional ranges from 2 lakhs to 20 lakhs per annum. 
Now, let's move ahead and see the different sectors and the vivid job opportunities it offers students.
i) Food & Beverage Jobs
This is one of the core sectors which incorporates restaurants, catering, fine dining, food trucks, cafes, bakeries and confectioneries, nightclubs, etc. Students studying at IHM colleges are offered specialized training in cooking as well as food and inventory management. One can easily find managerial jobs post their IHM courses. Below mentioned are a few job profiles - 
Chef - Apart from cooking food and creating dishes for customers, a chef has other responsibilities as well. Such as - making menus, leading the kitchen team, managing inventories, maintaining the food standards, codes and regulations. There are different types of chefs - namely - sous chef, head chef, executive chef, pastry chef, etc. The head chef leads the team, a sous chef does all the meal prep, the pastry chef takes care of all the sweet delicacies.
Culinary Director - He oversees all the culinary services and formulates a systematic plan for the entire cooking and serving staff. He is also responsible for taking care of the needs of guests and visitors. He also manages the manpower and their delegation at large. 
F&B Manager/Catering Manager - A food and beverage manager plans out menus for various events. He also -
Conducts staff meetings every day to explain the client's requirements.
Trains the staff with basic etiquettes and mannerisms.
Keeps inventory in check.
Ensures the food wastage is as low as possible.
Delegates responsibilities and shift timings to the staff.
ii) Travel & Tourism Jobs
When you enroll yourself for a hospitality degree, you also learn the tricks and trade of the travel & tourism industry. Airlines, private jets, cruise ships can be your work floors in this sector. The job profiles here range from service areas, sales, guest relations management, back-end marketing, etc. 
The tourism segment of every country is growing tremendously due to globalization, social media, lifestyle changes of people, etc. This is attracting more travelers to various destinations and creating a demand for hospitality-related jobs as well. One can even get involved in tour planning, travel guide, travel writing, destination event planning, etc.
Here are a few other career options after hotel management degree -  
Guest Relations Manager - This job entitles one to take special care of customer bookings, guest services, making sure they have a pleasant time during their visit. This involves talking to them and letting them know what services your entity has to offer.
Hospitality service coordinator - Here, your job responsibilities will include approving and finalizing menus, planning events, managing stays of visitors, making sure they get proper hospitality by the team, etc.
Communications Specialist - People travel to various parts of the world and they may have problems communicating their needs and finding their way through the tour. As a communications specialist, you have to be the mediator and help them throughout their trip. Director of HR & Training - 
Digital Marketing Manager - He/she is adept with social media and internet marketing. This job involves doing digital promotions for a brand, maintaining this online presence, conducting various online campaigns, etc.
Tour Manager - This job involves creating personalized travel trips for people depending on their budget, preferences, and occasion. 
Other job profiles also include -
Operations Manager
Business Development Director
iii) Events, Sports, Wellness & Leisure Positions
Social gatherings, both formal and informal are a huge part of this industry. Yes, we are talking about - MICE (Meetings, Incentives, Conferences and Events), Weddings, Big Milestone Celebrations, spa and saunas, wellness retreat programs, sports fests, etc. 
Here are some examples of career paths related to the above-mentioned area - 
Hotel Event Coordinator
Wedding Planner
Spa Attendant 
Banquet Manager
Project Manager
Sports Event Executive
VIP Services Manager
Wellness Area Manager
Other functional job roles also include - 
Office Coordinator
Finance Manager
Front Desk Executive
Housekeeping Manager
These profiles have to work in coordination with the entire hotel staff as well as the client to make things happen.
Different aspects of hotel management -
Hospitality Property Management
Communications Specialist
Housekeeping
Front Office Management
Event management
Public Relations
Marketing (Online/Offline)
Food & production services
Menu planning and design
Legal Matters
Business Development and Sales
Finance & Accounting
Project Management
Hotel Financial Accounting
Hotel Management Courses after 12th -
You can choose from an array of full-fledged degree courses or diploma courses depending upon your preferences. These are the best courses after 12th:
Diploma courses in Hotel Management Courses
Diploma in Aviation Hospitality and Travel Management
Diploma in Hospitality Management
Diploma in Hotel Management
Diploma in HM & Catering Technology
Diploma in Housekeeping
Courses After Graduation
Master of HM (MHM)
MSc Tourism and Hospitality Management
Master in Tourism and HM (MTHM)
MBA in Hospitality Management
HM MBA
MBA Hospitality
Graduate Hotel Careers
Post-graduation, the market is your playground and waiting for you to play. Yes! A lot of exciting and thrilling opportunities await you post your degree. Fresh graduates are sought for -
Cruise Ship Management
Airline Catering
Guest Houses & Vacation/Nature Retreats
Sports Club Management
Kitchen Management in corporate offices, schools, hospitals, factories, etc.)
Hospital Administration & Catering
Club Management
Hospitality services in various MNC's
Food Vlogger/Blogger 
Hotel & Tourism Association
Self-employment / Entrepreneur
Food Stylist
Government Jobs 
There are various chances for you to work in the public sector as well, such as -
FSSAI Jobs
Food Corporation of India (FCI)
Government Airlines
IRCTC (Railway) Catering
Army Catering
Indian Navy Catering & Hospitality Services
Top Hotel Management Colleges in India
We are blessed with some of the best HM colleges in India that offer holistic training and skill development to aspiring hoteliers. Below is the list you can choose your dream college from - 
ITM Institute of Hotel Management, Mumbai & Navi Mumbai
Institute of Catering and Nutrition, New Delhi
IHM, Bangalore
IHM, Catering Technology and Nutrition, Mumbai
Banarasidas Chandiwala Institute of HM and Catering Technology, New Delhi
Dr. Ambedkar Institute of HM and Nutrition, Chandigarh
Army Institute of Hotel Management and Catering Technology, Bangalore
Christ University, Bangalore
DY Patil University, Navi Mumbai
Top Hotel Management Universities Abroad
If you wish to learn from an international base, we have got you covered there as well. With amazing facilities, faculties, food labs, and eye-pleasing infrastructure, the world has some A-listed colleges to help you train. 
The University of Queensland
Ecole Hôtelière de Lausanne
Les Roches International School of Hotel Management
Griffith University
Cornell University
Popular Companie/Brands to get your Hotel Management Internship and Job from-
The Taj Group of Hotels
Courtyard by Marriott
Marriott International, Inc.
Hyatt Hotels
Radisson Resorts
The Leela Palaces, Hotels & Resorts
ITC Group of Hotels
Intercontinental Hotels & Resorts Group
Hilton Worldwide
Oberoi Group of Hotels
So, with all these available options and great opportunities, we are sure you must be overwhelmed about taking the next step. But hey! Don't you want to kickstart an exhilarating chapter of your life that will take you places?! (we heard a yes!) Go on, march ahead and start your learning experience today.
Dignified with Rankings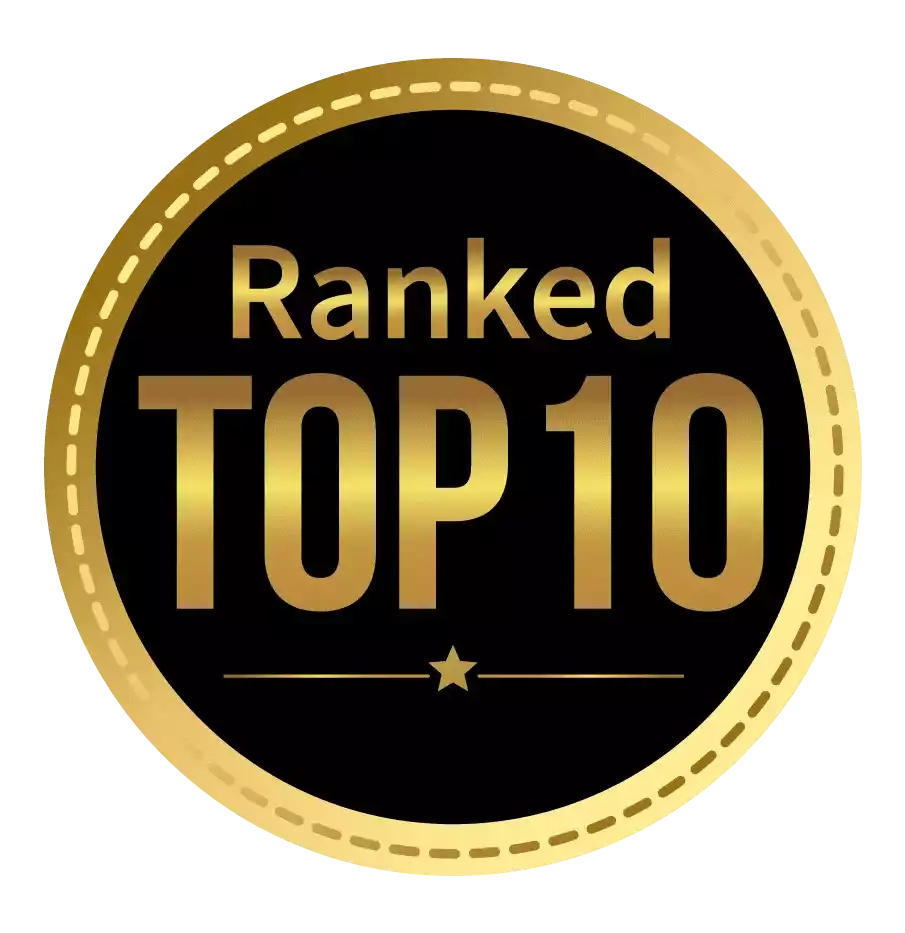 Amongst India's most promising Hotel Management Institute by Higher Education Review 2021
---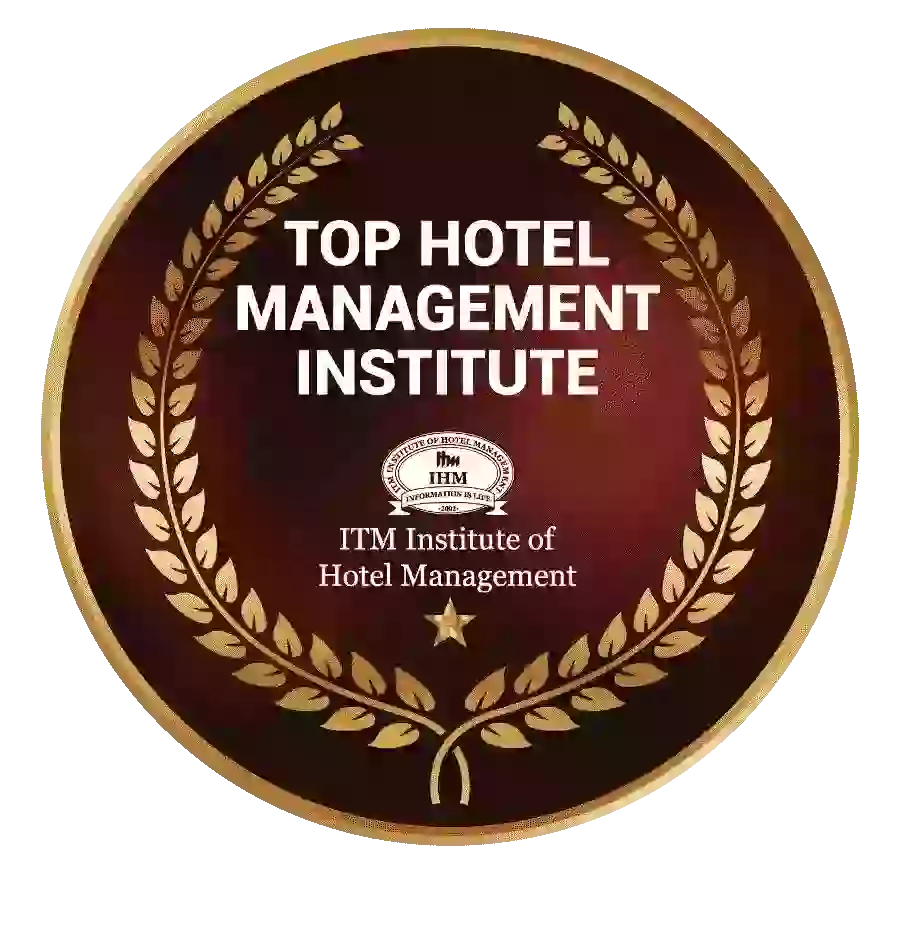 Ranked Top Hotel Management Institute awarded by Times Education Icon 2022
---
Quality Education, Outstanding Administration & Leading Infrastructure by Educational Excellence Awards & Conference 2021
---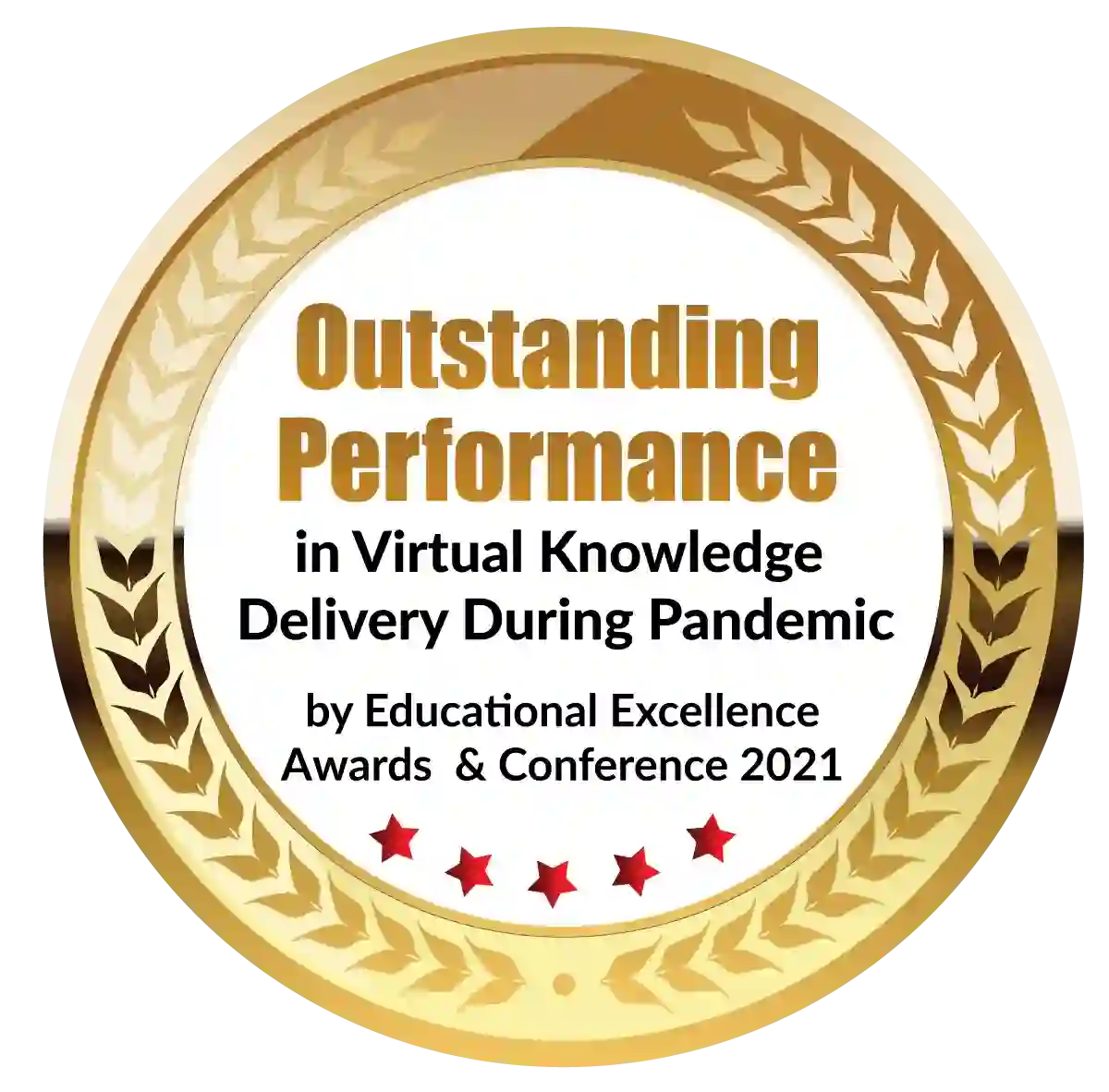 Outstanding Performance in Virtual Knowledge Delivery During Pandemic by Educational Excellence Awards & Conference 2021