Students Trained & Placed
Kitchen Training Facility
International & National Internships only at 5-star Properties
One to One Corporate Mentorship
An Entrepreneurial Culture at the Campus
Dignified with Rankings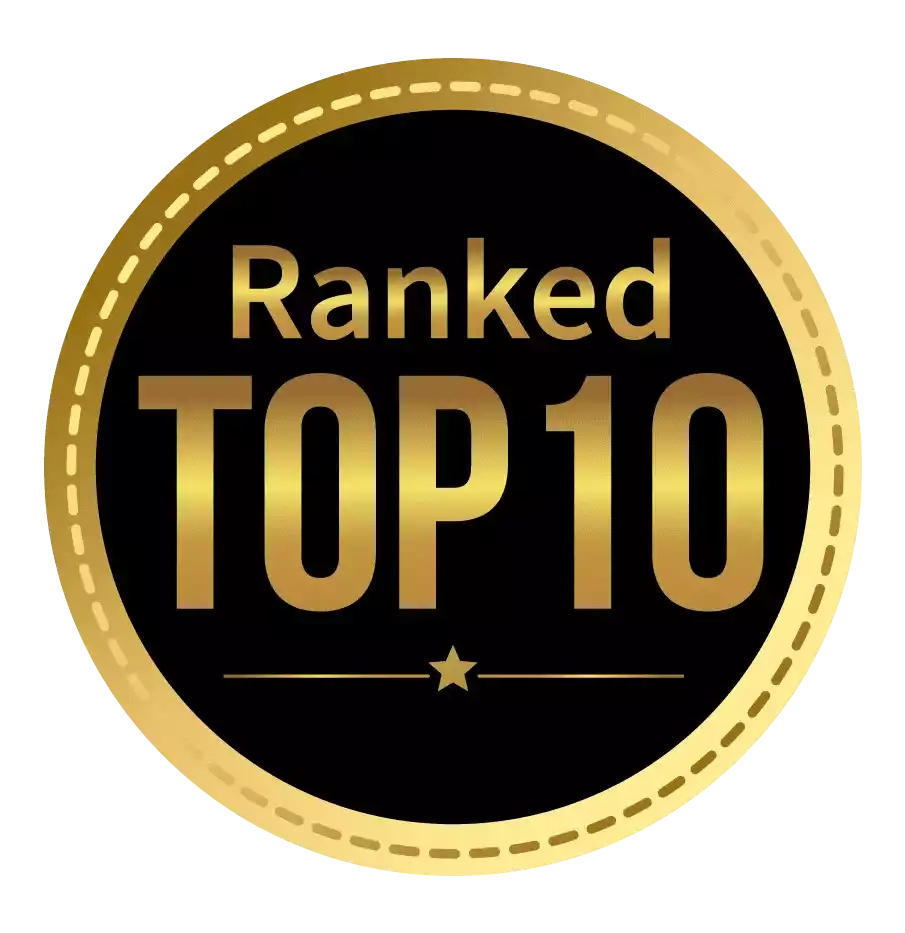 Amongst India's most promising Hotel Management Institute by Higher Education Review 2022
---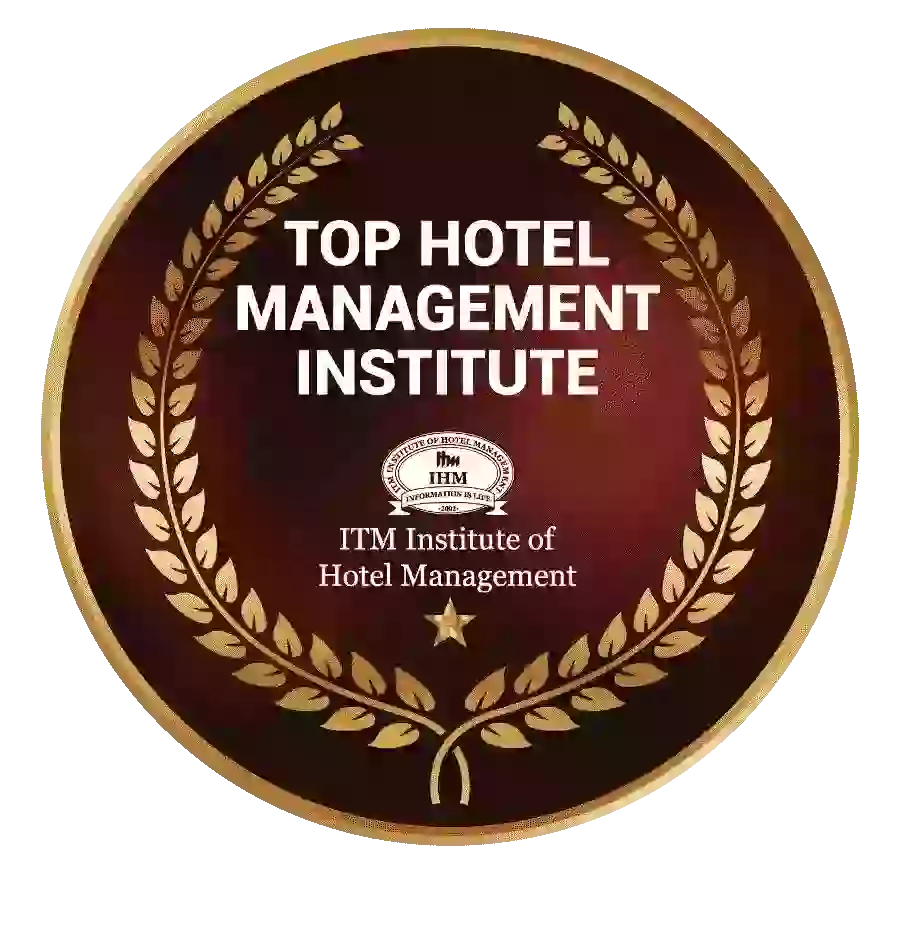 Ranked Top Hotel Management Institute awarded by Times Education Icon 2022
---
Quality Education, Outstanding Administration & Leading Infrastructure by Educational Excellence Awards & Conference 2021
---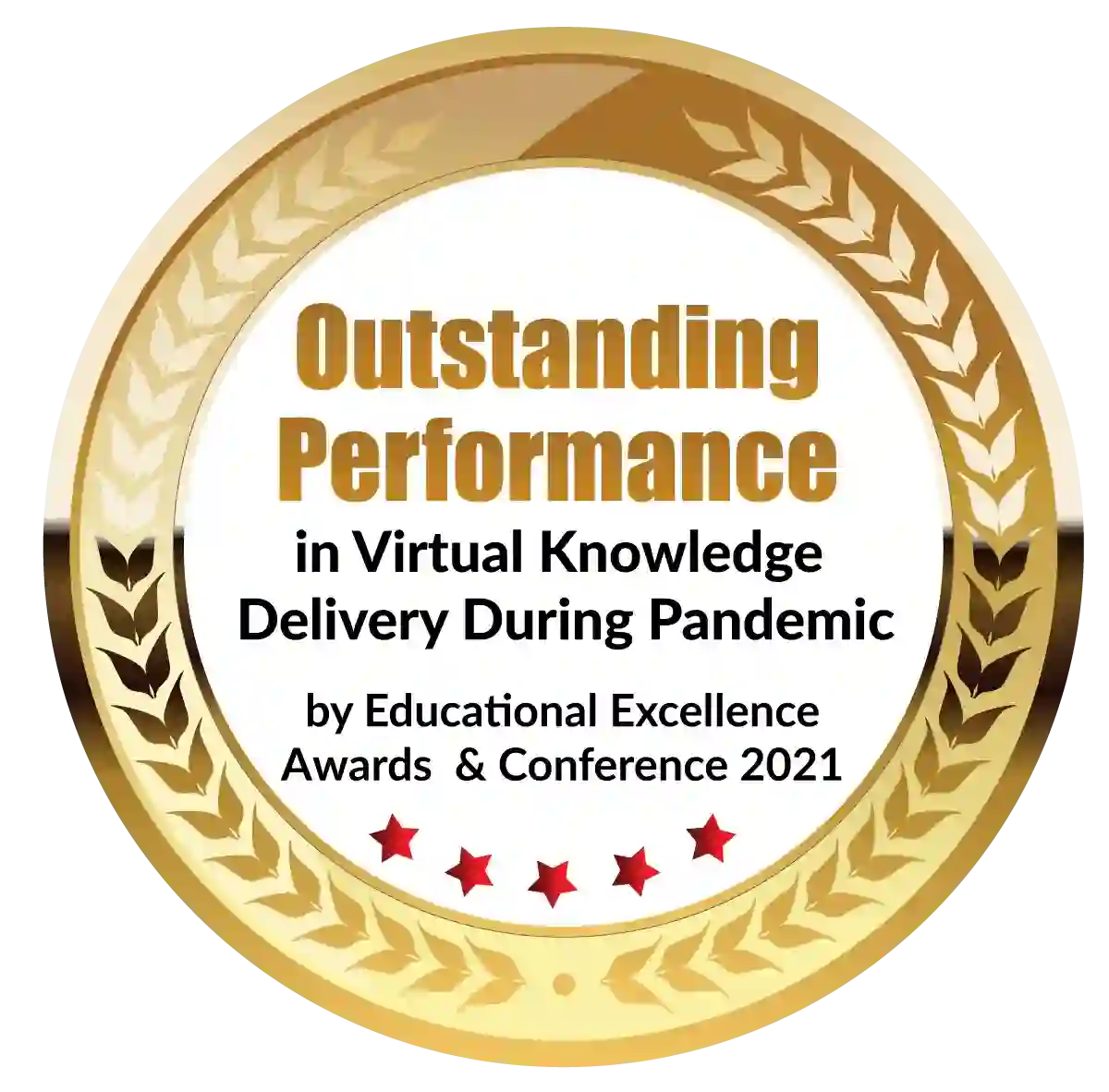 Outstanding Performance in Virtual Knowledge Delivery During Pandemic by Educational Excellence Awards & Conference 2021
In the hospitality sector, the term 'baking' mainly refers to bread and pastries. A bakery is a business that bakes flour-based foods such as bread, cookies, cakes, pastries, and pies and sells them. Some retail bakeries double as cafés, selling coffee and tea to customers who want to eat their baked goods on the spot. Candidates who want to work in the bakery and confectionery industry must be creative and passionate about their work. This is one of the most popular hospitality courses. Aspiring hotel managers will receive both theoretical and practical training in this program.
Without any hotel management entrance tests, entry to Bakery and Confectionery courses is offered immediately. The Bakery and Confectionery courses are available at both the undergraduate and graduate levels. It's available as a diploma or certificate program at most of the major hotel management schools. Let us learn more about how to start a career in bakery and confectionery, as well as the many employment opportunities that may be obtained after completing this course.
Description of Bakery and Confectionery
It is necessary to understand the principles of this course before embarking on a bakery career path. Candidates are often taught how to weigh and measure ingredients in every baking and confectionery course. This is followed by instructions on how to mix, divide, and mold dough, as well as how to set the dough so that it rises to the desired height. Baking and confectionery classes also teach students how to create a variety of bread and confectionary items. Individuals are taught how to embellish their final product so that it appears presentable once they have mastered all of these talents. Candidates interested in pursuing a professional qualification in this subject should be aware that bachelor's degree programs in baking and confectionery are available.
Eligibility Criteria for Bakery and Confectionery courses
The following are the eligibility requirements for candidates interested in pursuing this course at the undergraduate level:
Passing marks in Class 12 or equivalent from a recognized board
The minimum age requirement is 17 years, with a maximum age limit of 25 years.
To be admitted to diploma programs in the bakery and confectionery area, students must have completed their 10+2 from a recognized board with a minimum aggregate of 45 percent.
Skills required for Bakery and Confectionery courses
Responsible
Cleanliness
Multitasking abilities
Discipline
Good decision-making skills
Good listener
Customer-oriented approach
Confidence
Culinary expertise
Baking Skills
Knowledge of food ingredients
Attention to detail
Creativity
Willingness to work long and odd hours
Ability to adjust in any situation
Outgoing personality
Commitment
Dedication
Pleasant personality
Polite demeanor
Courses in Bakery and Confectionery
Candidates who want to advance their careers in bakery and confectionery should pursue professional degrees or certificate programs in this industry.
Diplomas in Bakery & Confectionery courses are available at various levels. The majority of colleges have the same curriculum. The length of time varies on the type of course and the degree of study.
Job Descriptions & Top Recruiters in Bakery & Confectionery
Aspirants who complete a Bakery and Confectionery course can work in hotels, restaurants, fast-food restaurants, bakeries, and other establishments. Following are some job roles that applicants can pursue after earning a degree or diploma in Bakery and Confectionery:
Chef: A chef's job entails cooking meals, teaching kitchen employees, ordering supplies, designing menus, managing the kitchen budget, adhering to health and safety laws, and maintaining food quality.
Baker: In this position, you'll be responsible for making cakes and pastries, as well as having the ability to decorate them to make them look more appealing. A Baker's responsibilities include making dough and fillings, as well as glazing cakes and pastries.
Catering Officer: A catering officer is in charge of cutting, serving, and presenting food and drinks at an event.
Food stylists: They are in charge of preparing and presenting food in such a way that it appeals to customers.
Baking is a very active and innovative culinary skill used to make bread and confectioneries. It is one of the world's oldest professions. Baking is the process of cooking food in a dry heat environment, such as an oven, with hot ashes, or hot stones. It's a specialized Bakery and Confectionery course syllabus that necessitates a solid knowledge of cooking procedures as well as strict adherence to recipes. Baking is becoming increasingly popular as a vocation, as cutting a cake has become usual for any auspicious event, whether it is a small gathering or a major affair. Nothing entices customers more than delectable sweets and stunning pastries.
Baking is a combination of art and science. Baking is a career that demands a great deal of creativity, dedication, and a love of food. It's an exciting career for individuals who have a natural passion for cooking, as well as natural culinary skills, artistic ability, and a social temperament. Bakers are highly trained, creative, and imaginative individuals who specialize in the production of a wide range of cakes, bread loaves, biscuits, bread rolls, pies, cookies, tarts, brownies, muffins, and other pastries. These craftspeople create new recipes, supervise bakers, and prepare delicacies in precise proportions. However, being a baker is not as easy as it appears.
A baker's responsibilities are determined by the type of establishment for which he works. The basic work entails baking bread and other sweets, as well as managing and supervising the various tasks that must be completed, such as:
Keeping track of the production schedule
Choosing the variety and amount of baked goods for a specific item
Ensure food safety rules are followed, and ingredients are checked for freshness and quality.
Various input ingredients are prepared, measured, and mixed into dough according to the recipes.
Roll out the dough and shape it into the final product, then bake it at the right temperature.
Observe items while they bake for color, shape, and other characteristics. They are also in charge of picking icing and product garnishes.
By incorporating personal invention into one's basic understanding of baking and experimenting with more new items and procedures, one can establish a place in this industry. There are numerous opportunities for competent bakers to travel abroad and earn money.
What does it take to become a baker?
Even though no academic schooling is required, some basic baking, icing, and decorating skills are essential. This is because baking necessitates the precise combination of components, and even little alterations to baking recipes might result in the meal being ruined. So, if you want to succeed in the field of baking and improve your presentation skills, you can enroll in any bakery and confectionery course given by major hotel management institutes across the country. These schools provide food and beverage-related certificate, diploma, and degree programs. Certain institutes have partnered with overseas universities in order to provide greater job chances for their pupils.
Admission to a three-year hotel management degree program at any recognized Institute of Hotel Management (IHM) in the country is through the National Council for Hotel Management and Catering Technology's Joint Entrance Examination (JEE) (NCHMCT). The minimal requirement necessary to take this exam is a 10+2 or equivalent in any subject. Aspirants can follow this path and then enroll in a specialized Certificate program in baking and confectionery after completing their degree. There are a number of private institutions that admit students based on their grades in the 12th grade.
A short-term certificate or Diploma in Bakery & Confectionery can also be used to pursue a career in the baking area. Students who have completed their class 10th/ 12th with good grades are eligible for these courses, which can last anywhere from 4 to 6 months. There are vocational training colleges that provide programs like the vocational diploma (DEP) in bakery and pastry making, the vocational specialization (AVS) in restaurant pastry making, and so on. The minimal qualification for these courses is that you have completed 10th grade.
Certificate course in Bakery and Confectionery syllabus cover themes including nutrition, food service safety and sanitation, baking concepts, operating and maintaining machinery, manufacturing processes, and setting up and managing a bakery unit, among others. Menu planning, purchasing, baking, advanced hospitality management, and supervisory management will all be covered in depth. Students will learn how to mix and measure materials using industrial equipment to make baked items in these classes. They can also learn about cake decoration, pastry techniques, sugar artistry, pairing, plating, and other topics.
Dignified with Rankings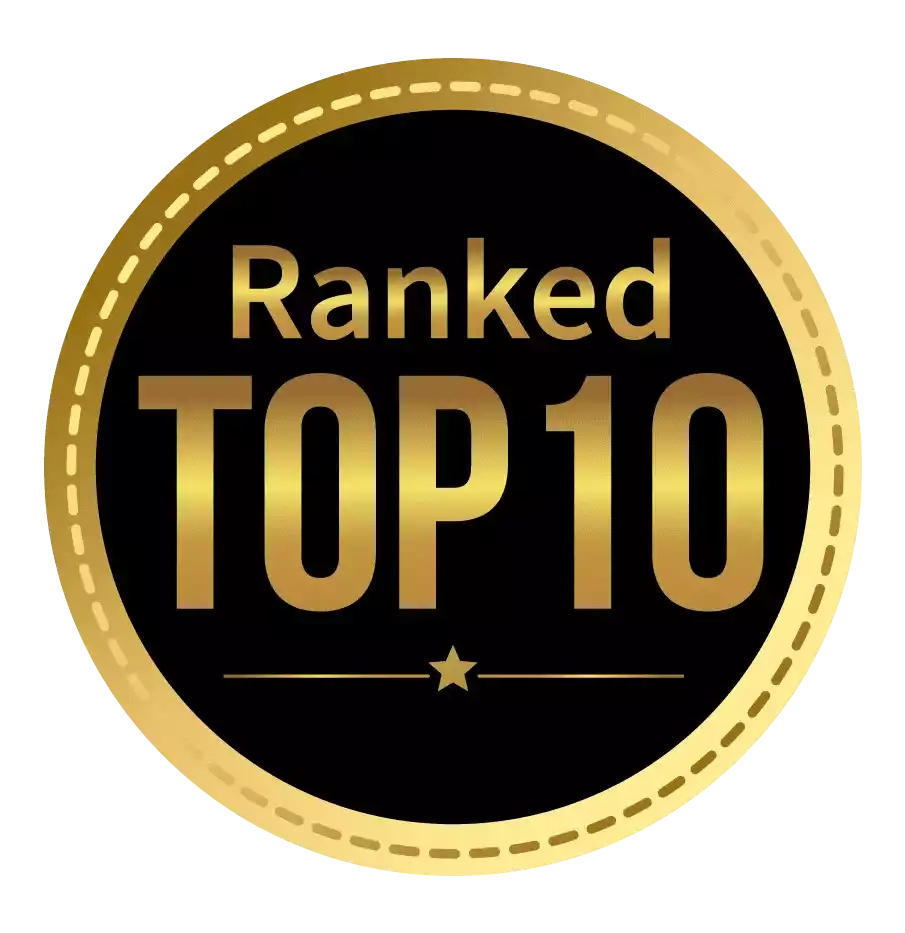 Amongst India's most promising Hotel Management Institute by Higher Education Review 2021
---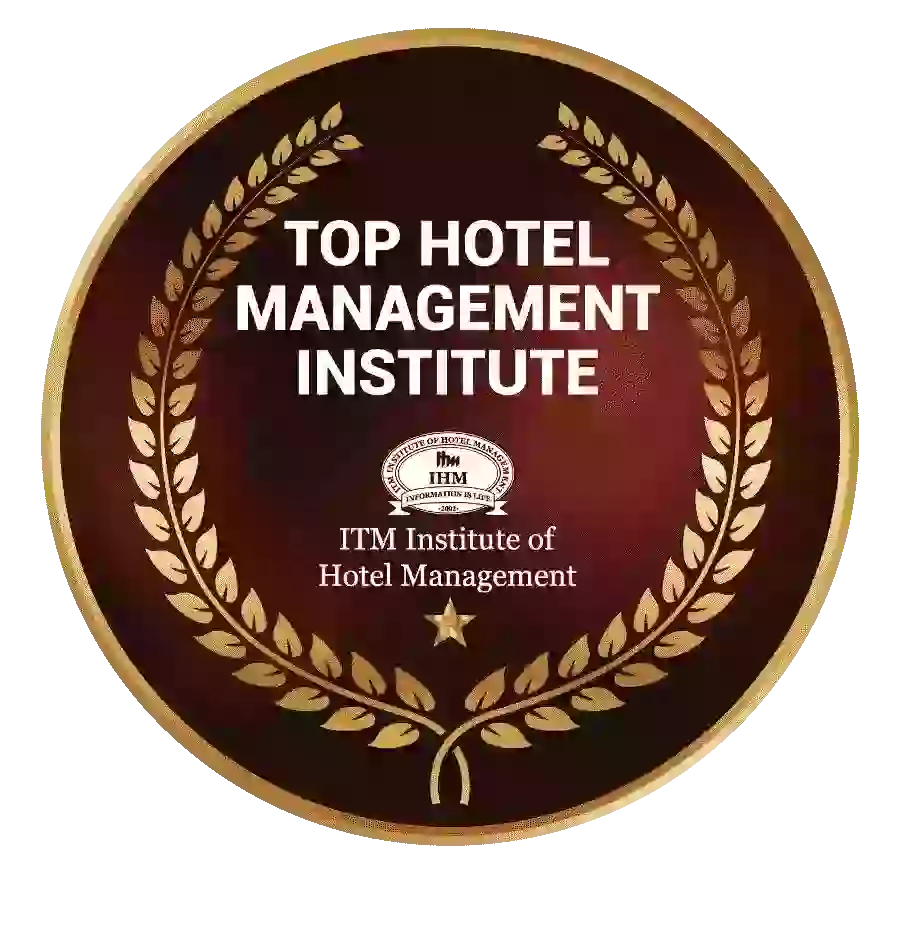 Ranked Top Hotel Management Institute awarded by Times Education Icon 2022
---
Quality Education, Outstanding Administration & Leading Infrastructure by Educational Excellence Awards & Conference 2021
---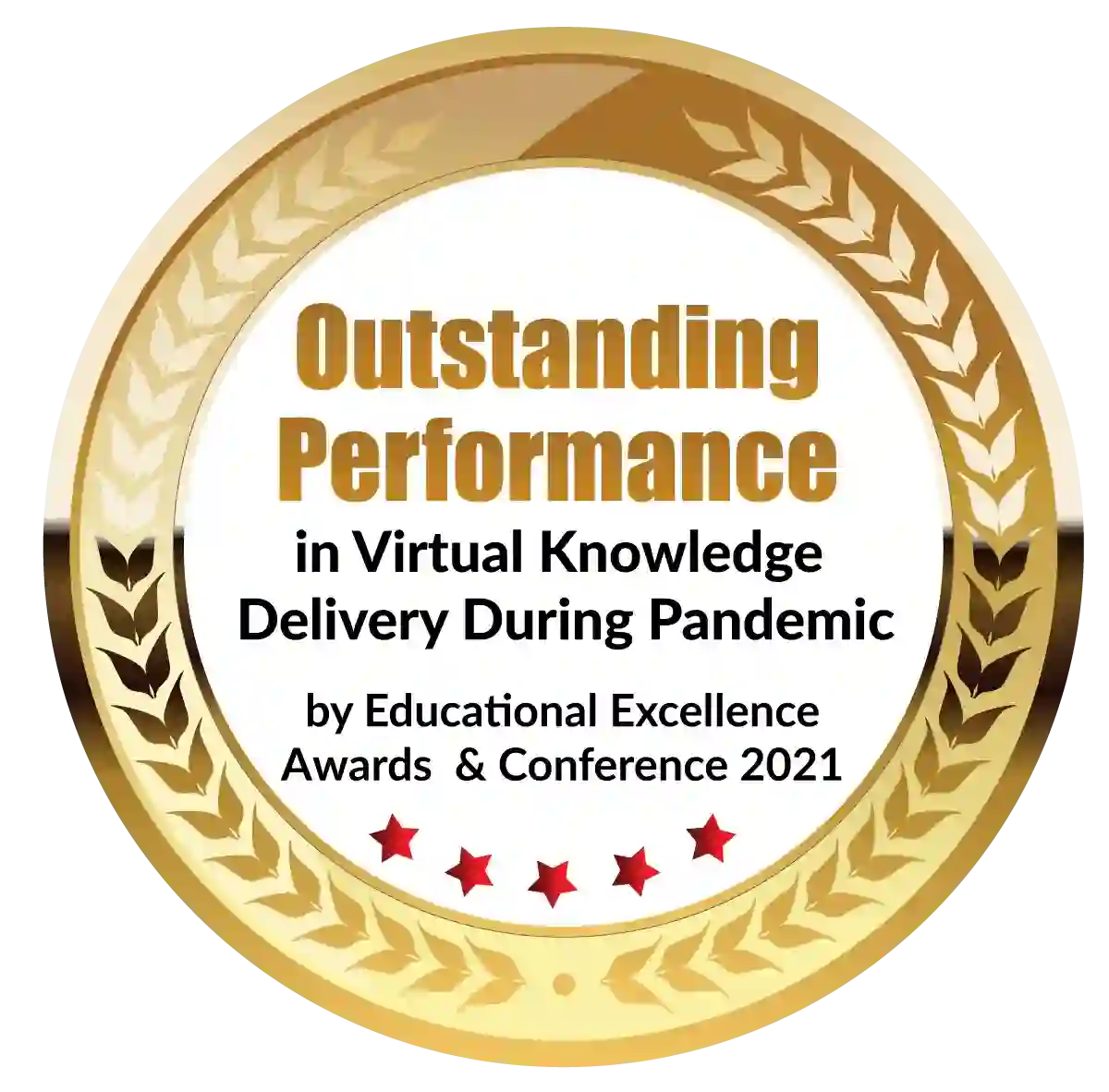 Outstanding Performance in Virtual Knowledge Delivery During Pandemic by Educational Excellence Awards & Conference 2021