Students Trained & Placed
Kitchen Training Facility
International & National Internships only at 5-star Properties
One to One Corporate Mentorship
An Entrepreneurial Culture at the Campus
Dignified with Rankings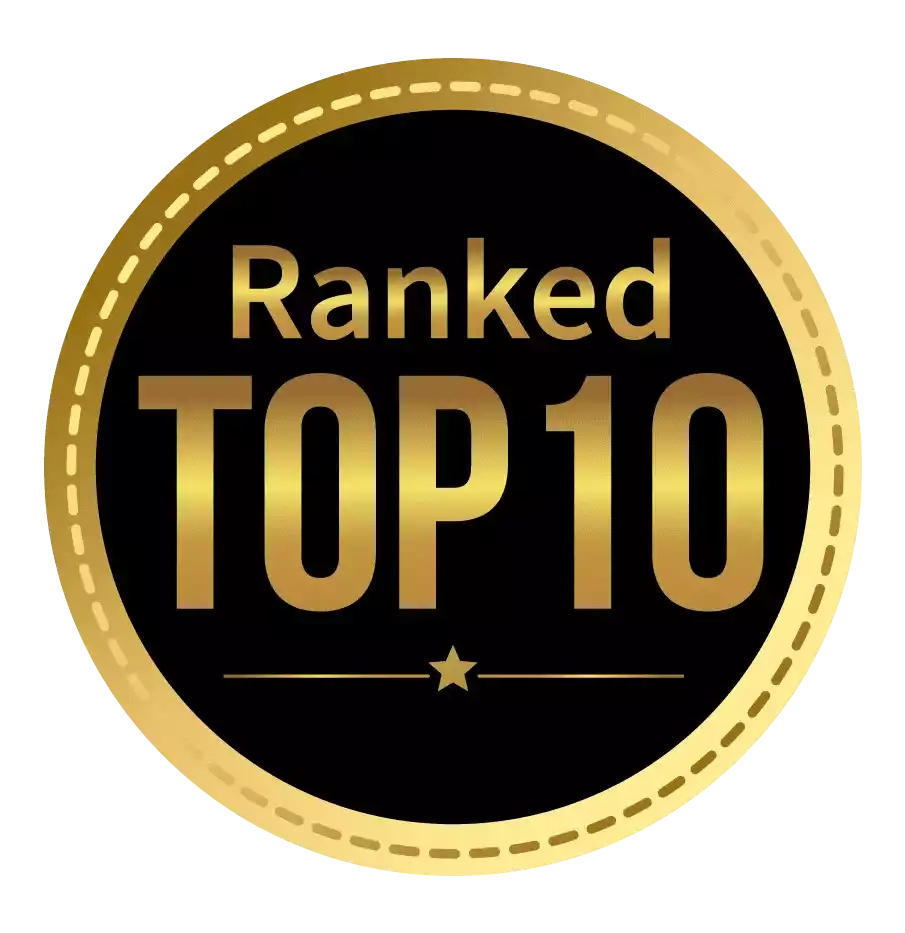 Amongst India's most promising Hotel Management Institute by Higher Education Review 2022
---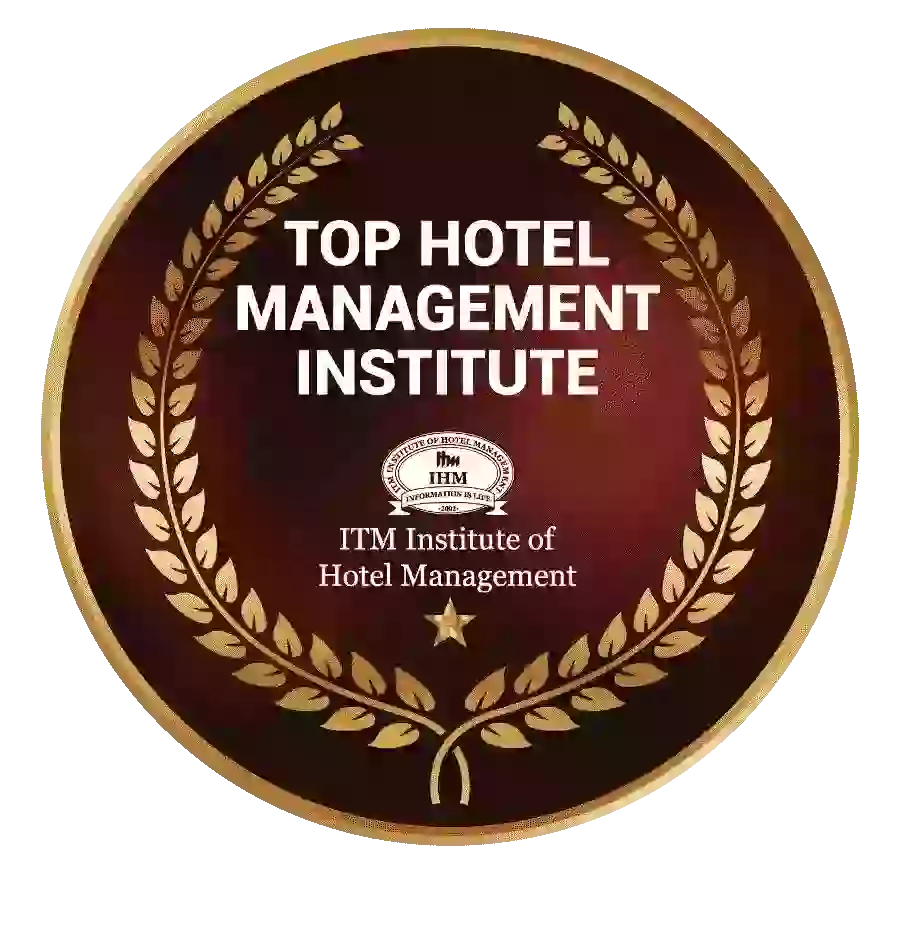 Ranked Top Hotel Management Institute awarded by Times Education Icon 2022
---
Quality Education, Outstanding Administration & Leading Infrastructure by Educational Excellence Awards & Conference 2021
---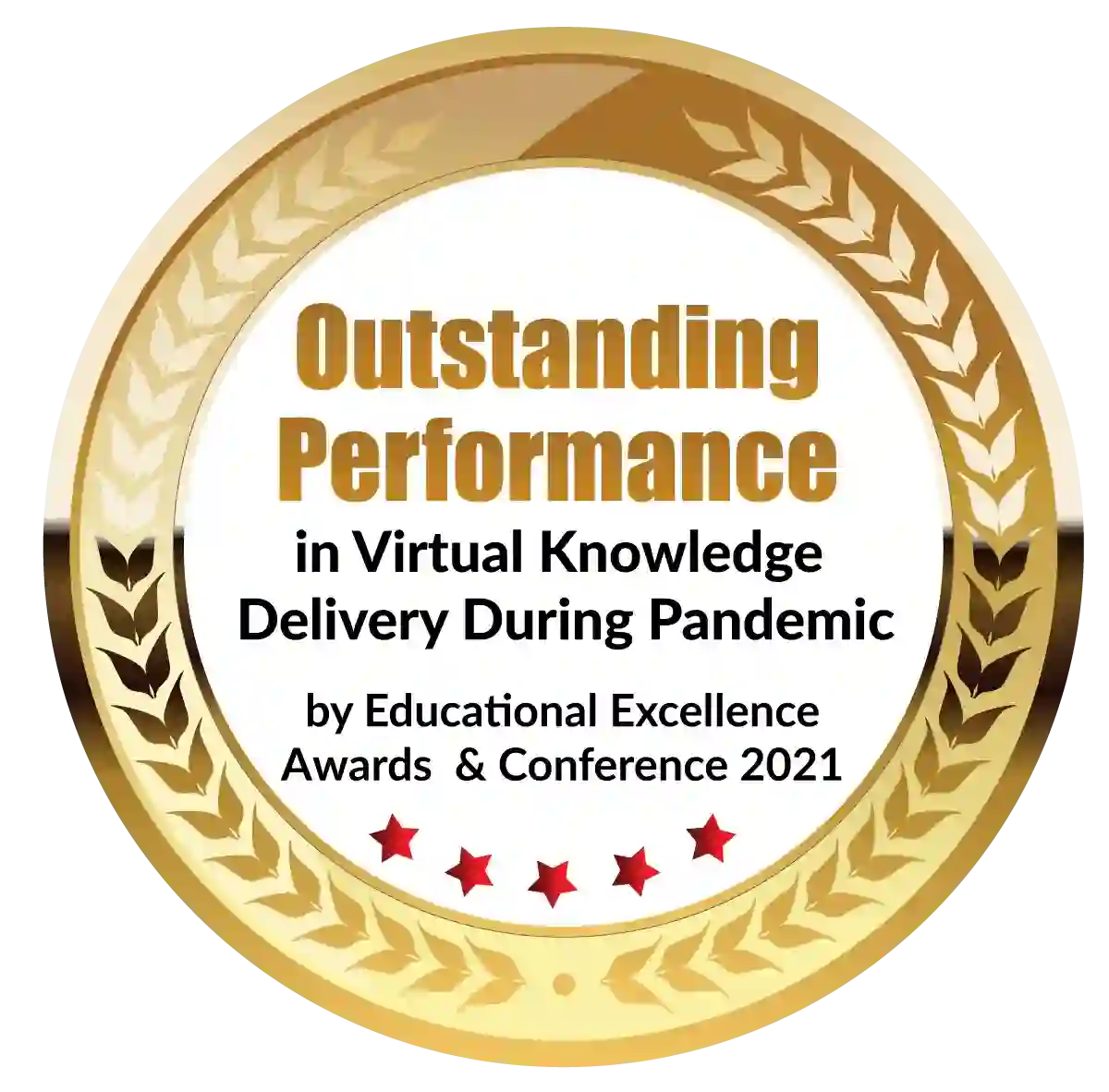 Outstanding Performance in Virtual Knowledge Delivery During Pandemic by Educational Excellence Awards & Conference 2021
What is Hotel Management Course After 12th?
When it comes to the hospitality and travel industry, hotel management isn't just about making beds and serving beverages. For someone in their teens who has just cleared the class 12th exams, and is looking for popular courses, Hotel Management is a field filled with perks, challenges, and a lot of glamor. 
Here are some of the features of a Hotel Management Course. 
1) Managing the Demanding
First, you get to experience dealing with some demanding guests in hotel management. Expect constant complaints and the occasional late-night call because someone can't figure out the air conditioning. But who needs a good night's sleep anyway, right?
2) Art of Multitasking
Hotel management is all about managing multiple tasks at once. You'll handle reservations, coordinate with the staff, manage budgets, and ensure guests are happy. It's a challenge to try and keep everyone satisfied while keeping a smile on your face.
3) Glamour in the Mix
And let's not forget the glamorous side of hotel management. Imagine yourself in a sharp suit, strutting through the lobby, taking care of VIP guests, and solving unexpected problems. It's a thrilling ride that'll keep you on your toes, and you'll become a pro at hiding exhaustion with plenty of coffee.
Hotel Management Course for 12th-Grade - Eligibility Criteria 
1. Education Requirements: You should have finished your 10+2 exams or an equivalent from a recognized school or college to apply. You can also choose shorter certificate courses or full degree programs, which can be 6 months to 3 years long. 
2. Qualification Criteria: To be eligible, you need a certain minimum score in your 10+2 exams.
3. Entrance Test: You might have to take an entrance test like NCHMCT JEE for admission. A lot of private colleges have their own tests, you can check the college's website for details. Every year in the month of April, NCHMCT JEE is held. Multiple choice questions in English Language, Reasoning Capability, General Science, and General Knowledge make up the test. 
4. Interview: If you're shortlisted, you may be interviewed or have a group discussion. Colleges might assess you with a group discussion and an aptitude test for final selection. Good communication and people skills are important for success in hotel management.
5. Applying: To apply, get the form from the college's website and submit it by the deadline. There are various job opportunities in hotel management, including roles in operations, front office, food and beverages, and accounting. You can build a successful career in this field due to the growing competition in the hotel industry.
Candidates who pass the admission examination are invited to a personal interview and group discussion round in order to assess their personal ability and personality.
Scope of Hotel Management Course After 12th
Is Hotel Management a good career option in India? One of the most common questions among students aspiring to work in the Hospitality Industry. After completing class 12, one can pursue a certification degree in Hotel Management in three years, However, if someone wants to start working right away, consider diploma certificate programs that last between six and twelve months. Check out the comprehensive details regarding the Hotel Management course list following the 12th in this area.
List of Top Hotel Management Courses After 12th:
• Bachelor of Hotel Management (BHM): This program is ideal for individuals with remarkable personalities and good communication abilities. To excel in the BHM course, one must exhibit strong interpersonal communication skills, attention to detail, and keen business acumen. Candidates who have passed 12th Standard with a minimum of 50 percent aggregate marks and less than 22 years of age are eligible for this course.
• BSc in Hospitality and Hotel Administration: A highly popular course, especially for students who aspire to work in the Hotel Industry, the 3 years program includes extensive field practical experience with partner Hotels that gives 100% on-the-job experience. Students are taught technical skills in the departments of food production, food and beverage service, housekeeping, and front office management, and soft skills training. The eligibility criteria are 12th pass, with a minimum of 45% aggregate marks that may apply. Bachelor in Hotel Management and Catering Technology (BHMCT)
BA in Hotel Management
BBA in Hospitality, Travel & Tourism
BBA in Hotel Management
Diploma in Hotel Management
List of Top Hotel Management Courses (PG) :
The top hotel management postgraduate courses are listed below for students to consider.
Master of Hotel Management (MHM)
Master in Tourism and Hotel Management (MTHM)
MBA in Hotel Management
MBA in Hospitality Management
MSc Tourism and Hospitality Management
MBA Hospitality
List of Diploma and Certificate Courses After 10th 
After completing the tenth grade, you can pursue a variety of diploma and certificate programs. Following are a few of the most popular hotel management courses.
Diploma Courses 
Diploma in Hotel Management
Diploma in Hotel and Hospitality Management
Diploma in Hotel Management and Catering Technology
Diploma in Front Office Operations
Diploma in Food and Beverage Service
Diploma in Food and Catering Technology
Certificate Courses 
Certificate in Food and Beverages Production
Certificate in Front Office Operation
Certificate in Housekeeping
Certificate in Hotel and Catering Management
What are the Benefits of Hotel Management Courses After 12th Grade?
Following the completion of the 12th exam, we begin looking at prospective courses that can be completed after the 12th standard. Aspirants to the profession of hotel management must have strong communication skills and a charismatic personality. Even if you don't have much time, the Vocational Courses in Hotel Management Stream is worth looking into.
Students studying hotel management courses receive professional accredited instruction. They teach how to run a hotel and deal with customers. There are also certain authorized courses that award completion certificates after a set period of time. Hotels can be included in hotel management degree, diploma, and certificate programs after the 12th grade. The course will last three years. Food and beverage service, front-office operations, sales and marketing, bookkeeping, and other abilities are all required in hotel management positions. Many government colleges and institutes in India now offer HM courses.
Hotel Management Courses after 12th: Details
The hotel and hospitality industry is always in need of competent professionals who can effectively handle the responsible managing position it entails, as it is a growing industry with a variety of job options. Following is a comprehensive list of Hotel Management courses available after 12th grade from the best institute of hotel management In the next part, we'll go through some of these hotel management programs at the undergraduate level:
B.Sc. in Hotel and Catering Management
This program lasts around three years. The theoretical and practical approaches to hotel management studies are equally emphasised in this course. If you completed your study in the science stream after 12th grade, you are qualified for this course.
Bachelor of Hotel Management
A bachelor's degree in hotel management is a four-year program with eight semesters. This program, which promises to prepare students for careers in both hotel and tourism management, will provide you with several opportunities to explore and learn. You are qualified for this course if you have completed your senior secondary course in any stream with a minimum aggregate of 45-50 percent from a recognized board and school. This one from the aforementioned list of hotel management courses after 12th is an excellent alternative for individuals who wish to obtain as much knowledge as possible.
Hotel Management Certificate
This hotel management course will provide you with both academic and practical industry expertise. After passing your senior secondary examinations, you are able to apply. Students who have just completed their secondary examinations may be eligible to apply, depending on the institute. If you're looking for short-term hotel management courses after high school, this is the place to go to explore your interests and see if this field fits your career goals.
Bachelor of Business Administration in Hotel Management
This program is essentially a bachelor's degree in business administration with a focus on hotel management. If you want to work in the hotel industry as a manager, this training will be beneficial to you. You'll be able to hone your managerial skills, which are essential in the hotel sector. This course is open to students who have completed their senior secondary education in any stream.
Bachelor of Hospital Administration (BHA)
It's a hotel management course for undergraduates. There are six sections each semester. Applicants must obtain a 55 percent on the 12 requirements in order to be considered.
BHM stands for Bachelor of Hospitality Management (Culinary)
This course has a three-year duration. There are several job options at Colleges & Universities, Restaurants, Hotels, Casinos, Resorts, Tour Agencies, and Airlines after completing this course.
Bachelor of Hotel Management and Catering Technology (BHMCT)
The BHMCT Hotel Management Courses will take four years to complete. For the admissions procedure, an application must have a higher education credential. Students must bring their 12th-grade report card with a 55 percent grade. Many industries in India are offering this education to students who are interested.
Each college has its own set of eligibility requirements, admissions procedures, and cost structure. Students must take the entrance exam to be considered for admission; otherwise, admission will be based on eligibility criteria.
Career in Hotel Management 
India is currently seeing rapid expansion in the hotel management sector, owing to its reputation as one of the greatest international travel destinations. The tourism and hospitality industries have had a favorable impact on the Indian economy, resulting in several career prospects in these fields.
People from all around the world are eager to visit venues on the national and international circuits these days. Even off-the-beaten-path destinations are being included in travel plans. This has resulted in the creation of lodging and transportation facilities in practically every corner of the country. The increased volume of visitors, combined with top-level MNC business meetings, sporting events, and international film festivals, is driving the need for expanded tourism and lodging facilities.
 Scope in Hotel Management 
After 12th grade, hotel management courses prepare you to manage all of a hotel's divisions and responsibilities. You'll be taught how to develop team management and leadership skills so that you can help the hotel you'll be working in maintain or even raise its standards. In order to develop a successful career in Hotel Management, you must have a keen eye for detail and a broad understanding of operations, client interactions, financial management, and so on. Your daily responsibilities vary depending on the type and size of the hotel you work for.
In the fast-paced hotel and tourism industry, there are numerous options. The following are some of the job areas:
Club Management
Event Management
Airline Catering
Resorts and guest houses
Management of the kitchen
Hotel Management on Cruise Ships
Take a look at some of the notable job opportunities available to you after earning a degree in Hotel Management:
Hotel Managing Director
Customer Service Manager
Manager of a Restaurant
Manager of Catering
Manager/ Planner of Events
Agent for Travel
Chef de Partie
Manager of a Conference Centre
Cabin Crew in an Aeroplane
Executive Chef de Cuisine
Executive in charge of Business Development
After the 12th, many of us aim to enroll in Hotel Management programs, which pay well and provide us with exciting job opportunities, worldwide exposure, and opportunities to engage with people worldwide. If you have the same passion, hotel and hospitality management courses are the perfect options for you.
Hotel management is an adventure where every day brings something new. Sleep may become optional, and sarcasm could be your secret weapon, but it's all part of the fun. If you are up for a career that's a mix of excitement and elegance, hotel management might be just the thing for you. It's a journey filled with surprises and rewards.
So, if you're ready for an adventure-filled career where you'll learn and grow every day, consider hotel management. It's a field that promises a unique blend of challenge and glamour.
Dignified with Rankings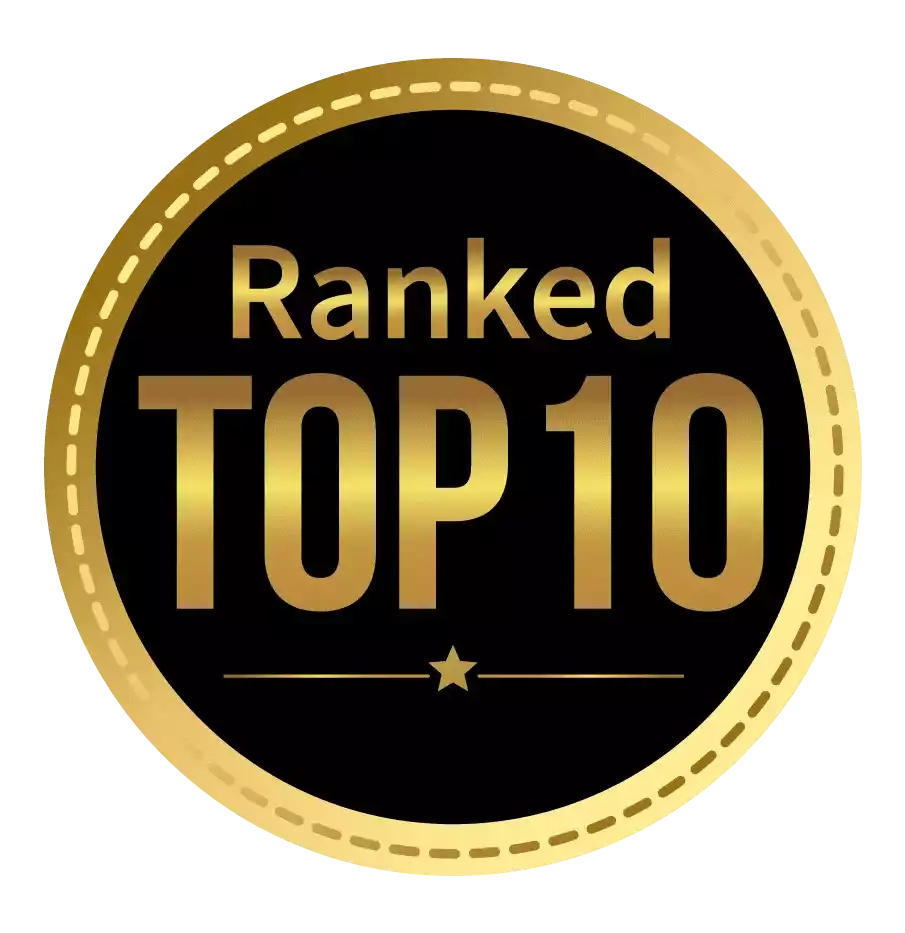 Amongst India's most promising Hotel Management Institute by Higher Education Review 2021
---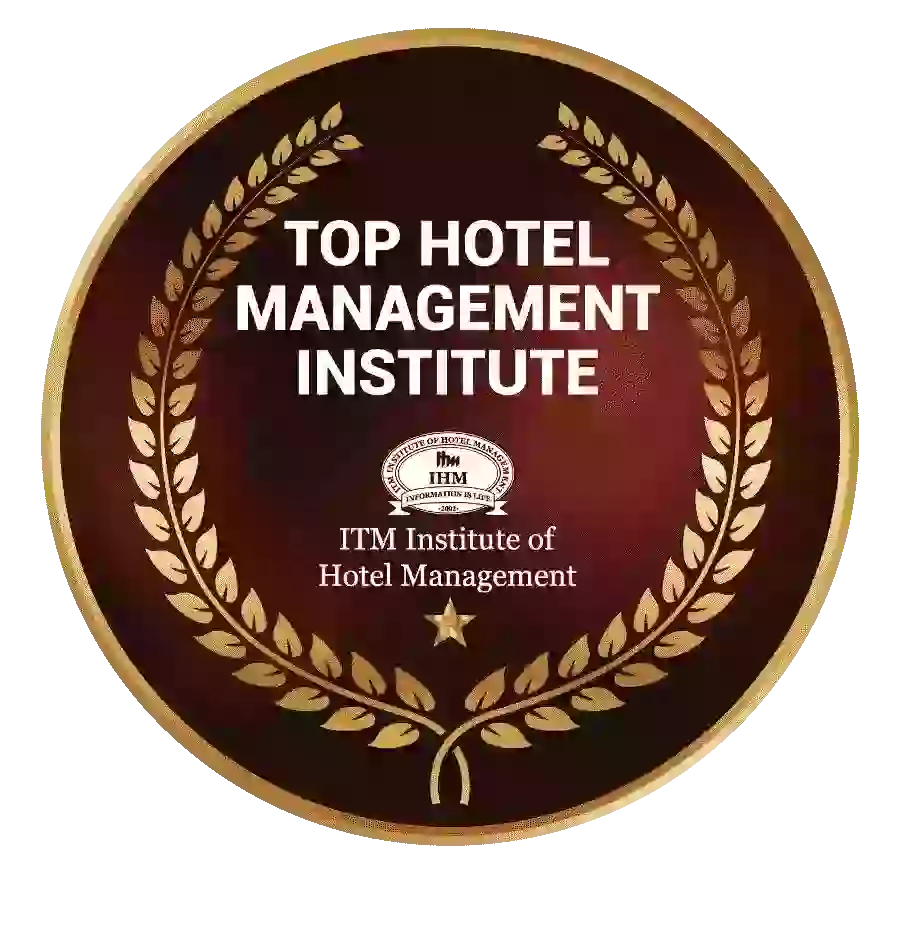 Ranked Top Hotel Management Institute awarded by Times Education Icon 2022
---
Quality Education, Outstanding Administration & Leading Infrastructure by Educational Excellence Awards & Conference 2021
---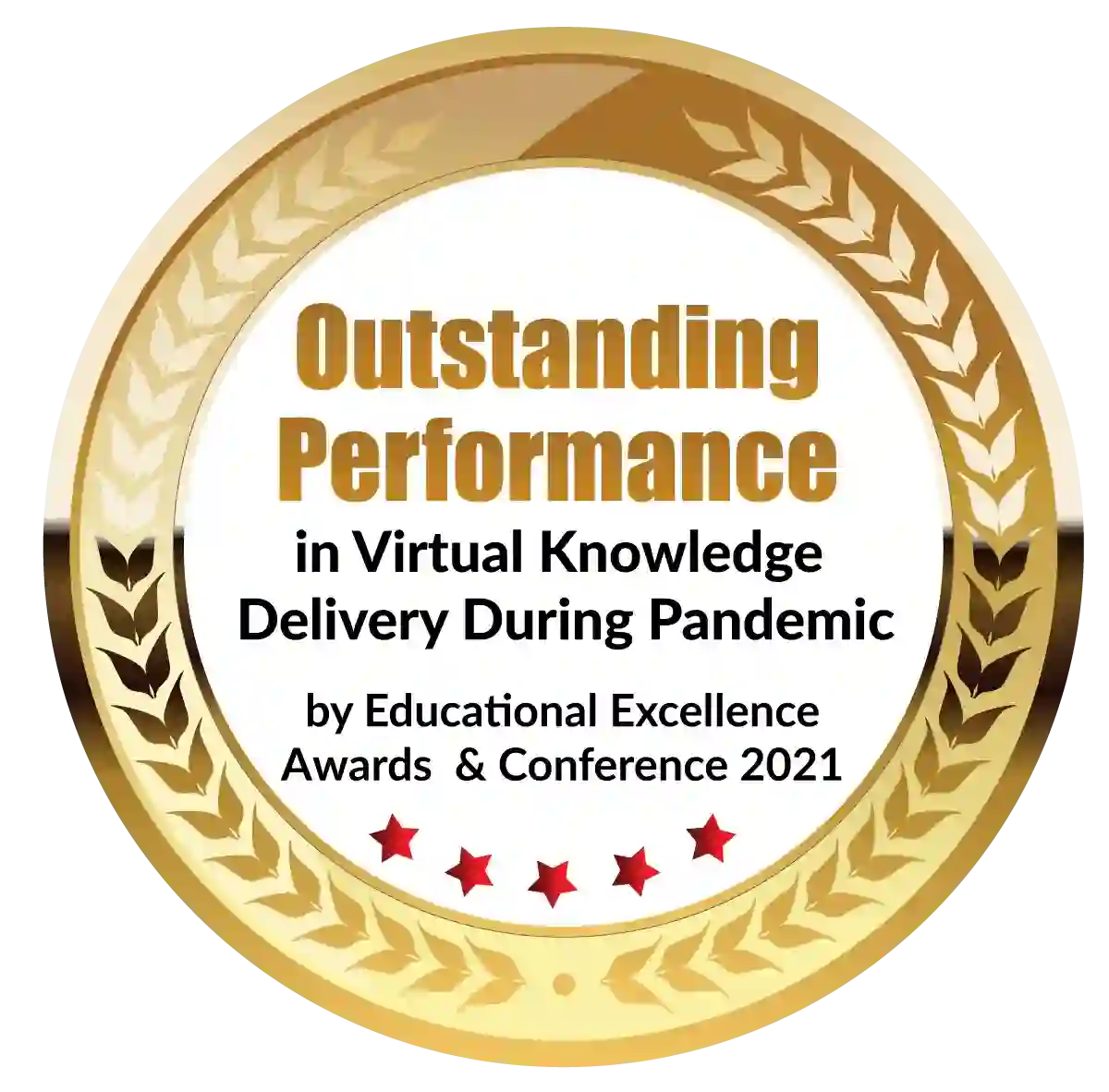 Outstanding Performance in Virtual Knowledge Delivery During Pandemic by Educational Excellence Awards & Conference 2021