Students Trained & Placed
Kitchen Training Facility
International & National Internships only at 5-star Properties
One to One Corporate Mentorship
An Entrepreneurial Culture at the Campus
Dignified with Rankings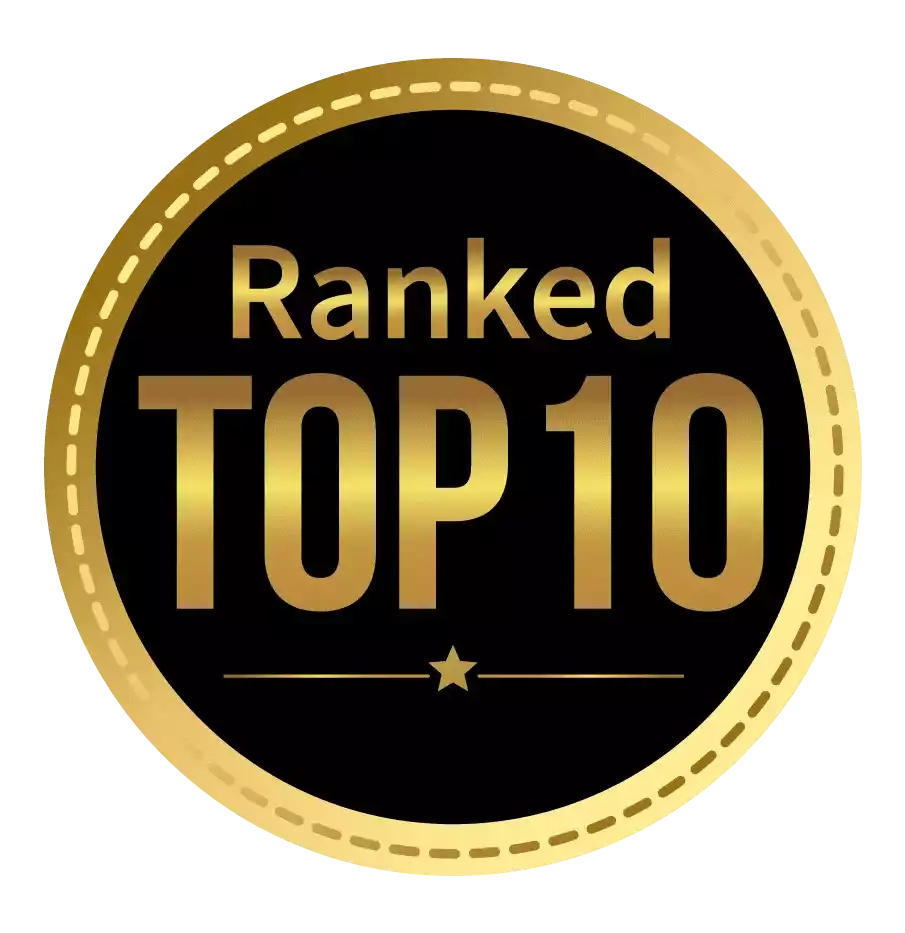 Amongst India's most promising Hotel Management Institute by Higher Education Review 2022
---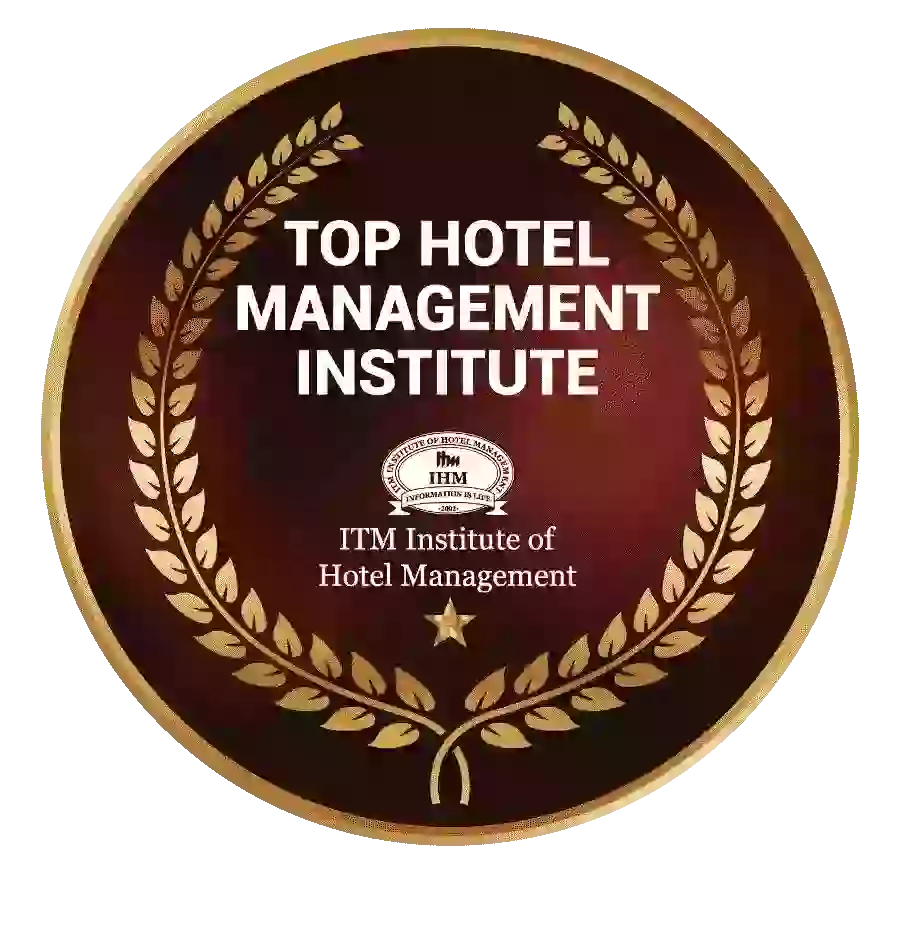 Ranked Top Hotel Management Institute awarded by Times Education Icon 2022
---
Quality Education, Outstanding Administration & Leading Infrastructure by Educational Excellence Awards & Conference 2021
---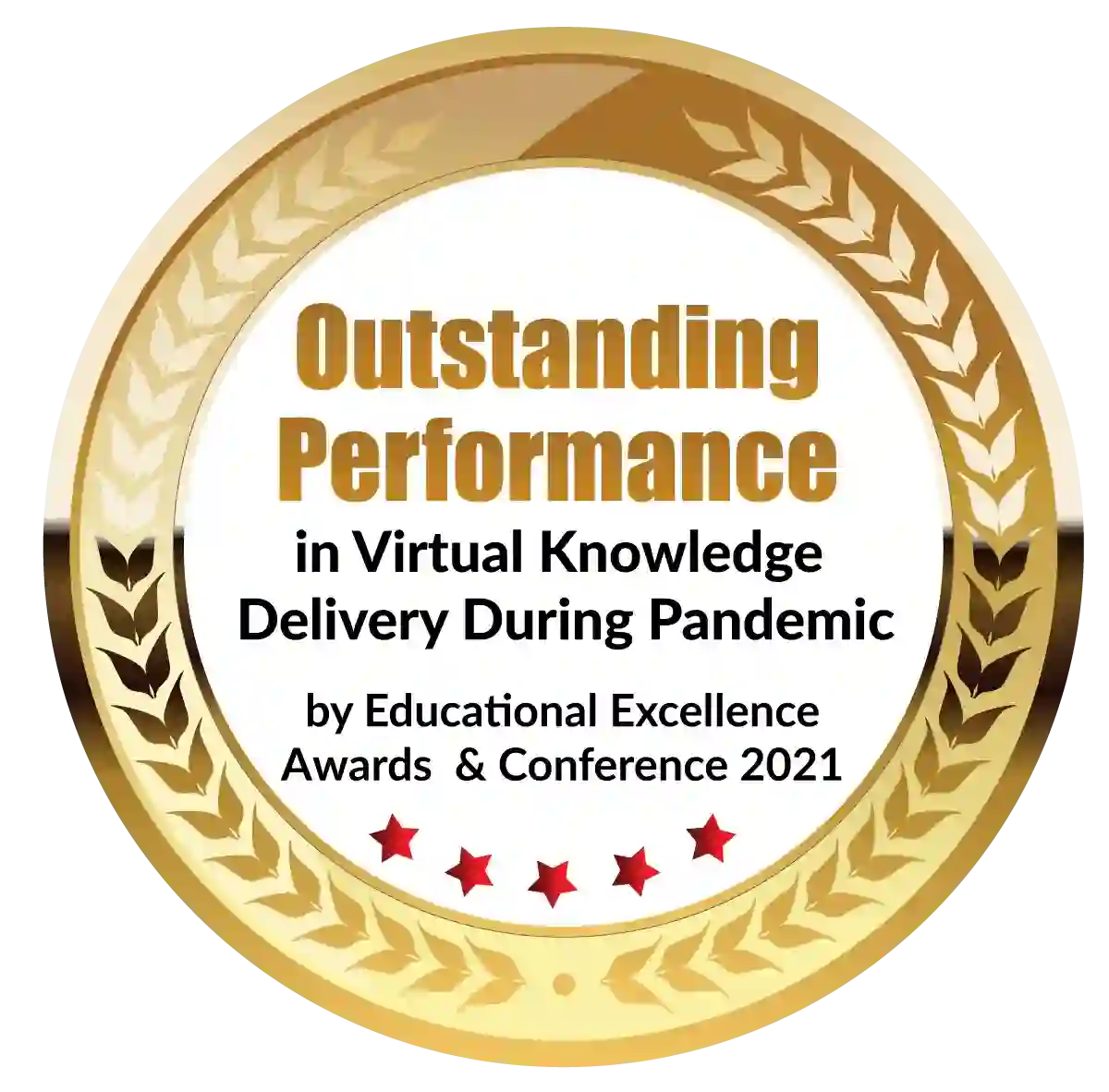 Outstanding Performance in Virtual Knowledge Delivery During Pandemic by Educational Excellence Awards & Conference 2021
A pleasant and comfortable journey is an important aspect of travel and hospitality, and the hotel management business plays a key role in ensuring that customers have that experience. Hotel management is a booming sector not just in India, but all across the world. The hotel management sector has a significant demand for skilled people. To pursue a career in hotel management, you must first become a qualified and skilled professional, which requires taking a relevant course from a reputable hotel management institute. This blog will take you through the many Hotel Management degrees available at the best hotel management colleges in India, as well as the various career options available in this field.
Courses in Hotel Management
Hotel & Hospitality Management courses are available in India at the best college for hotel management on a UG, PG, and Diploma level. Tourism Studies and Travel and Tourism Management are two of the most popular specializations. In the discipline of hotel management, interested people might pursue an undergraduate, postgraduate, or diploma program. The following are some of the most well-known hotel and hospitality management courses:
Top Hotel Management programs (undergraduate):
Bachelor of Hotel Management (BHM)
Bachelor in Hotel Management and Catering Technology (BHMCT)
BSc in Hospitality and Hotel Administration
BA in Hotel Management
BBA in Hospitality, Travel & Tourism
Admissions Procedures for Undergraduate Programs
A candidate with a 50 percent merit in 10+2 is qualified for admission to bachelor's degree programs in hotel management, either directly or through hotel management entrance tests.
Admission to some institutions is dependent on a merit score. They publish a cut-off list based on the highest merit scores, after which you can apply to hotel management schools.
The majority of bachelor's degrees are awarded after passing entrance tests that contain questions about the hospitality industry as well as numerical and reading skills.
AIMA UGAT, NCHMCT JEE, and other state-level exams are some of the entrance tests that grant admission to all bachelor's hotel management degrees in the best hotel management colleges in India.
PG courses in hotel management 
Master of Hotel Management (MHM)
Master in Tourism and Hotel Management (MTHM)
MBA in Hotel Management
MBA in Hospitality Management
MSc Tourism and Hospitality Management
MBA Hospitality
The PG Courses Admissions Process
A candidate who receives a 50% grade in any bachelor's degree in hotel management is eligible for admission to a master's degree in hotel management, either directly or through hotel management entrance tests.
Some colleges admit students depending on their academic achievements. They publish a cut-off list based on the highest merit scores, after which you can apply to hotel management schools.
The majority of master's programs are accessed through entrance tests that involve questions about the hospitality industry as well as numerical and reading skills.
AIMA UGAT and NCHMCT JEE are two entrance tests that grant admission to all master's hotel management degrees at the best hotel management colleges in India, while state-level exams are held for admission to several state-level hotel management colleges.
Hotel Management Certificate Programs
Hotel management certificate Individuals working in the hotel business who wish to learn a new skill or improve their existing skills can take advantage of these courses.
Certificate programs in hotel management last less than a year and are accessible online through websites like Coursera or in person at top hotel management colleges in India.
It also serves as a hotel management course for those who are new to the field and want to learn the fundamentals and structure of hotel management courses.
Coursera's Hotel Management and Certificate in Food and Beverage Production are two of the best.
Admissions to Certificate  Programs in Hotel Management
A student can enroll in a certificate course directly on the provider's website after picking a course based on their interests and skills.
Although there is no set admissions process for certificate courses, students who have completed class 10+2 will find it easier to comprehend hotel management courses.
In the case of offline certificate courses, the class 12th grade merit may be taken into account before admissions.
Diploma in Hotel Management Courses
The hotel management diploma program is a one-of-a-kind hotel management training program.
Students who want to get a job straight after graduation should enroll in a diploma program in hotel management.
Diploma-level hotel management programs last anywhere from six months to two years.
These courses are designed to prepare students for a career in hotel management.
Admissions to Diploma  Programs in Hotel Management
In the case of diploma and postgraduate diploma courses, admission is purely based on the merits of class 10th and graduation.
Applying to the best hotel management colleges in India that provide diploma degrees and registering for admission by providing academic information is the first step in the admissions process.
The colleges then publish a cut-off list, after which admission applications are allowed if the cut-off score is legitimate.
Sectors for Hotel Management Courses
There are many hotel management courses to choose from, but we have compiled a list of the best hotel management courses for all prospective students. These are essential skills for students interested in pursuing a career in hotel management.
Management of a Fast Food Restaurant
Students with a desire to create their own fast-food restaurants after completing Hotel Management Courses have the possibility of doing so. The Hotel Management courses cover all of the abilities needed to run a fast-food restaurant. Students that have good managerial abilities, financial skills, and a good understanding of the sector have a great chance of running a profitable fast-food restaurant or network.
Hotel Management on Cruise Ships
Courses in hotel management teach a variety of cuisines that are useful on cruise ships. Students must work aboard cruise ships for 5-7 years to gain experience and work under the supervision of other chefs. It is one of the most sought-after jobs, and many cooks aspire to work in this field. One of the benefits of this employment is the opportunity to travel to different places and meet new people.
Catering and Cabin Services on Airplanes
Airlines hire cooks to prepare meals for long-haul flights. Despite the fact that the cook is not prepared on the plane, many hotel management graduates consider it a viable career option. Along with the appearance, the service is crucial.
Catering Departments in Railway, Armed Forces, Ministerial Conventions
Feeding gazetted officers and high-ranking ministers is always a pleasure. Before presenting your work to an audience, you must first get to know them, and cooking is no exception. Organizing such large events and catering to such high-profile guests brings its own sense of fulfillment.
What are the Benefits of Hotel Management Courses?
Students' possibilities in hotel management courses are not limited to the hospitality industry. In order to branch out into different areas of management, students can take an MBA degree or other Master in management courses.
Whether a student wants to be a manager of a 5-star hotel in the city or run an exotic resort in the hills is entirely up to them. The student has the last say.
Students have the opportunity to live in different countries and learn about different cultures. Top hotel groups hire good managers to handle hotels all around the world.
It's an ideal situation for pupils who aspire to own their own hotel or resort. Students with a few years of expertise in the area and a small number of funds have the opportunity to start their own hospitality business.
This sector will place an individual in the center of a cultural melting pot. This allows you to learn a lot about a lot of various individuals and places, as well as their eating habits and luxurious tastes.
Occupational Purpose in Hotel Management
Students who earn a degree or diploma in Hotel Management from the top hotel management colleges in India can pursue a variety of careers in industries such as airlines, hotels, destination marketing, and event management. Let's have a look at some of the best career options available to you after completing any of the aforementioned Hotel Management courses:
Hotel and Club Management on Cruise Ships
Cabin Catering and Airline Catering (flight kitchen)
Associations of Hotels and Tourism (for eg: state tourism development corporations)
Hospitality Services Procurement in a variety of global corporations (MNCs)
Management of the kitchen (in hotels or running canteens in company guest houses, colleges, schools, factories, etc.)
Railway catering departments, military forces catering departments, shipping firms catering departments, and so on.
Institutes of hospitality and catering (as a management trainee/marketing or sales executive)
Any candidate with an interest in the field of hotel management is encouraged to apply. It should come as no surprise that hotel management can accommodate your every need. The hospitality business offers a remunerative career that pays well enough to cover your bills while also allowing for future advancement.
Dignified with Rankings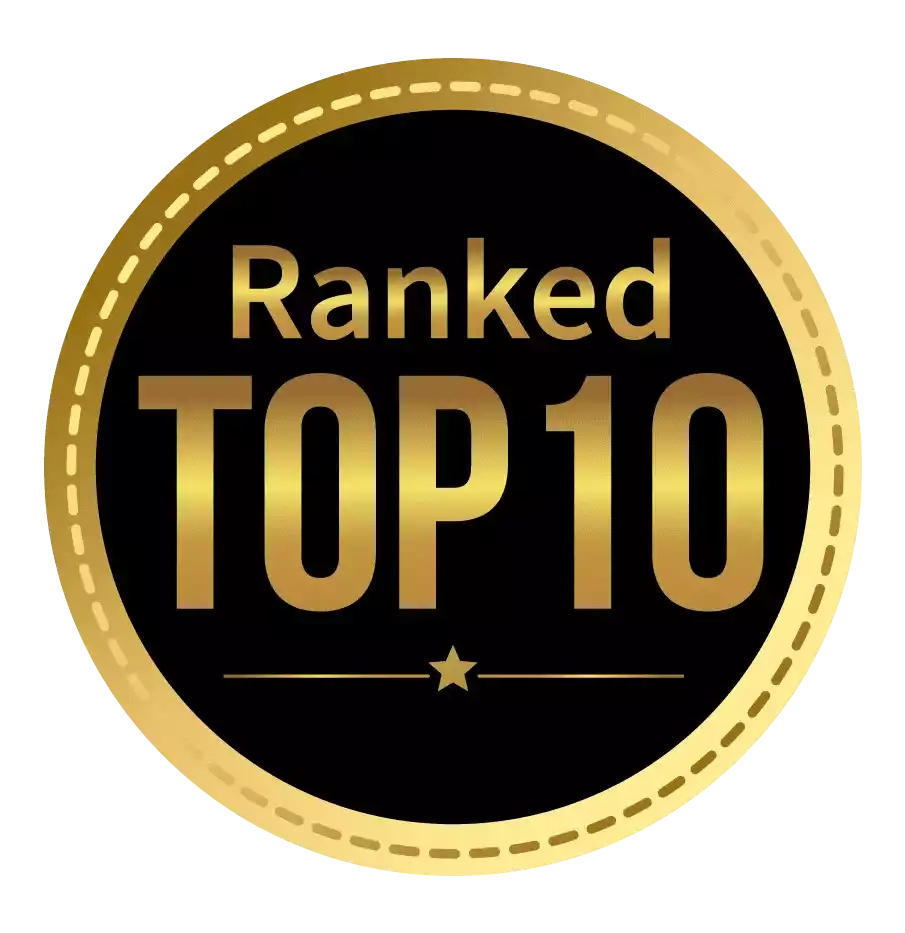 Amongst India's most promising Hotel Management Institute by Higher Education Review 2021
---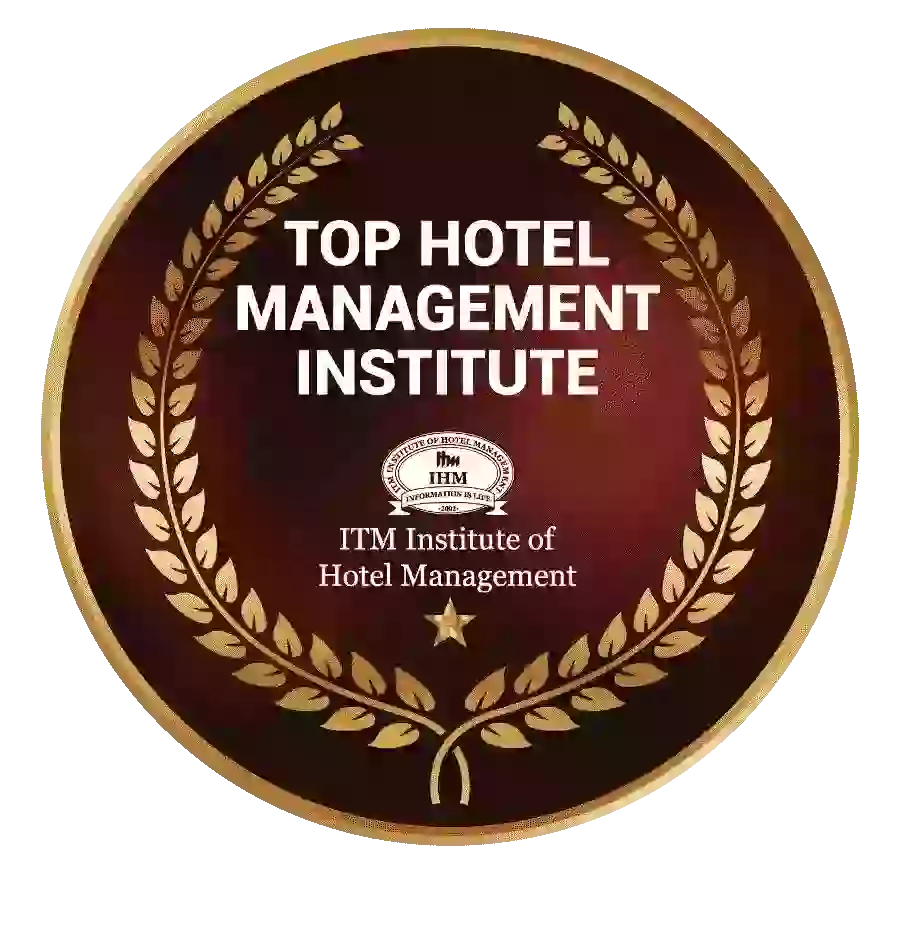 Ranked Top Hotel Management Institute awarded by Times Education Icon 2022
---
Quality Education, Outstanding Administration & Leading Infrastructure by Educational Excellence Awards & Conference 2021
---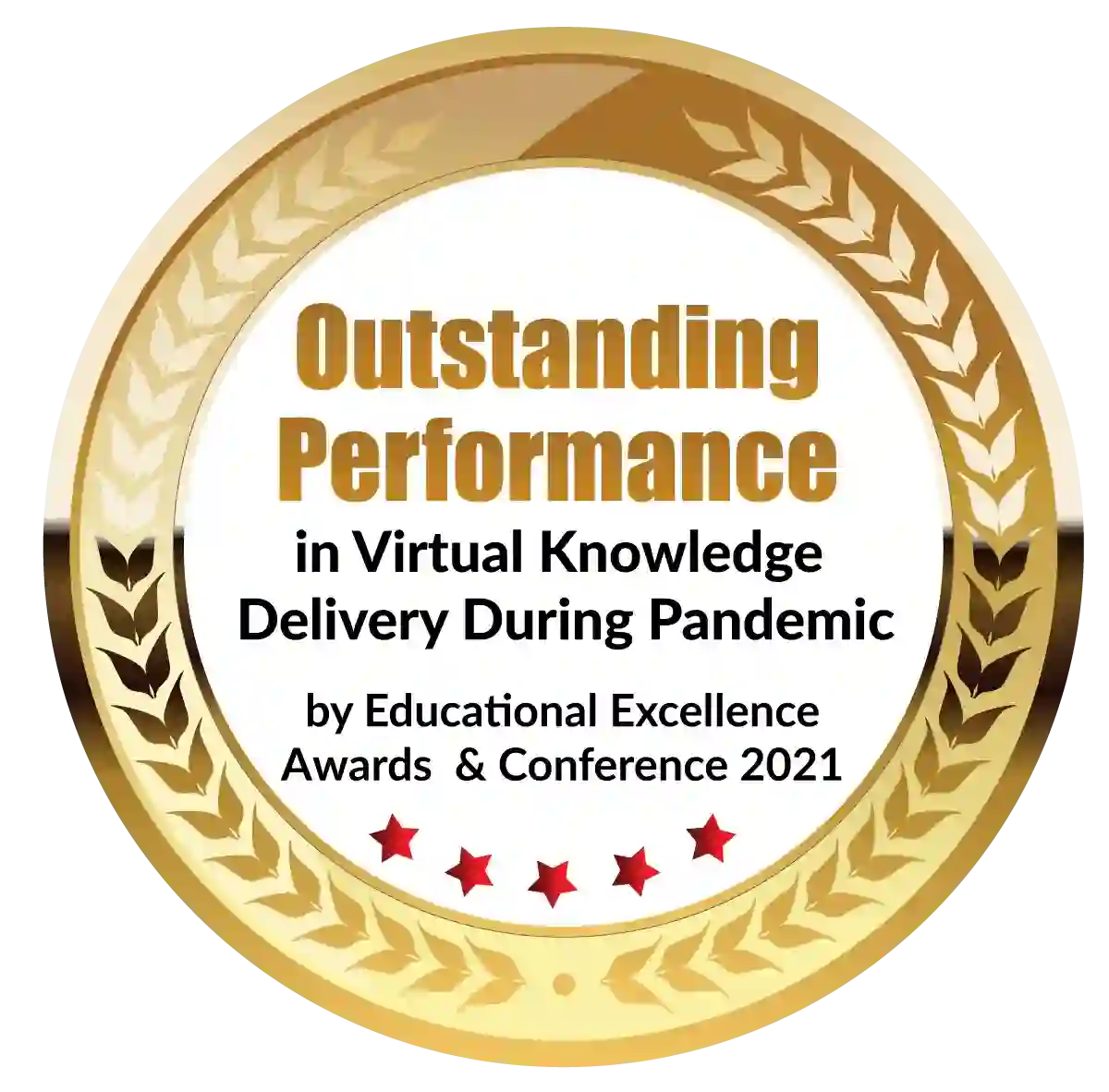 Outstanding Performance in Virtual Knowledge Delivery During Pandemic by Educational Excellence Awards & Conference 2021