Students Trained & Placed
Kitchen Training Facility
International & National Internships only at 5-star Properties
One to One Corporate Mentorship
An Entrepreneurial Culture at the Campus
Dignified with Rankings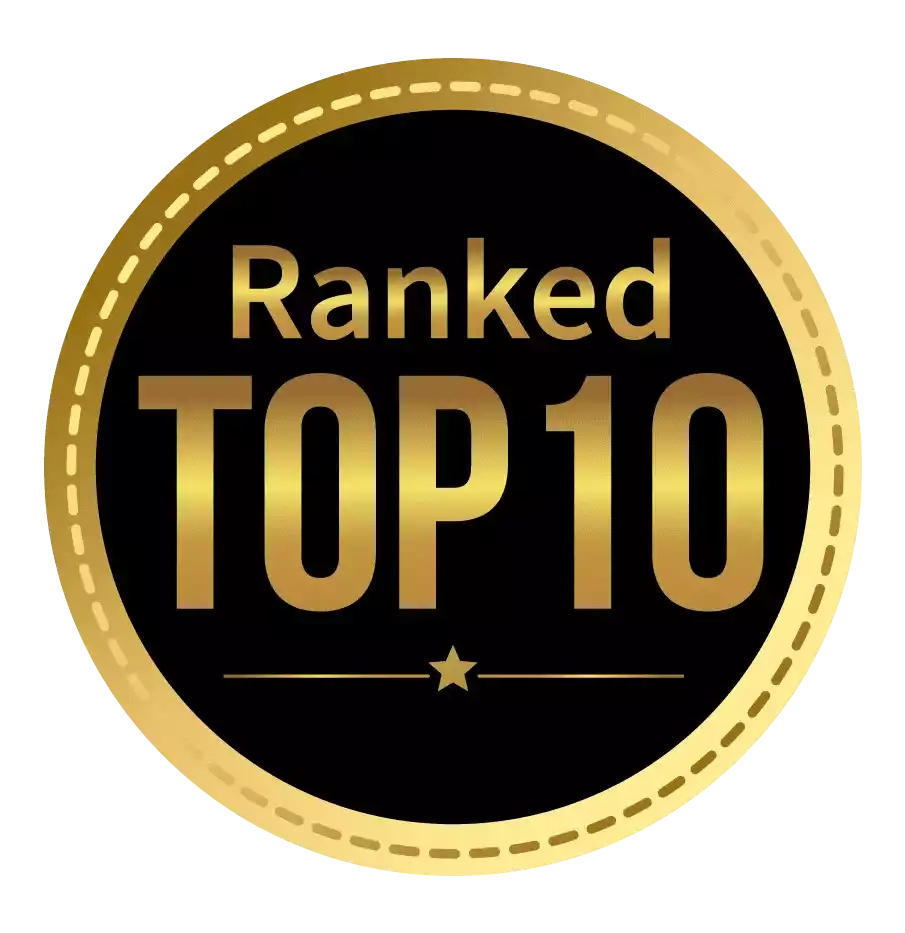 Amongst India's most promising Hotel Management Institute by Higher Education Review 2022
---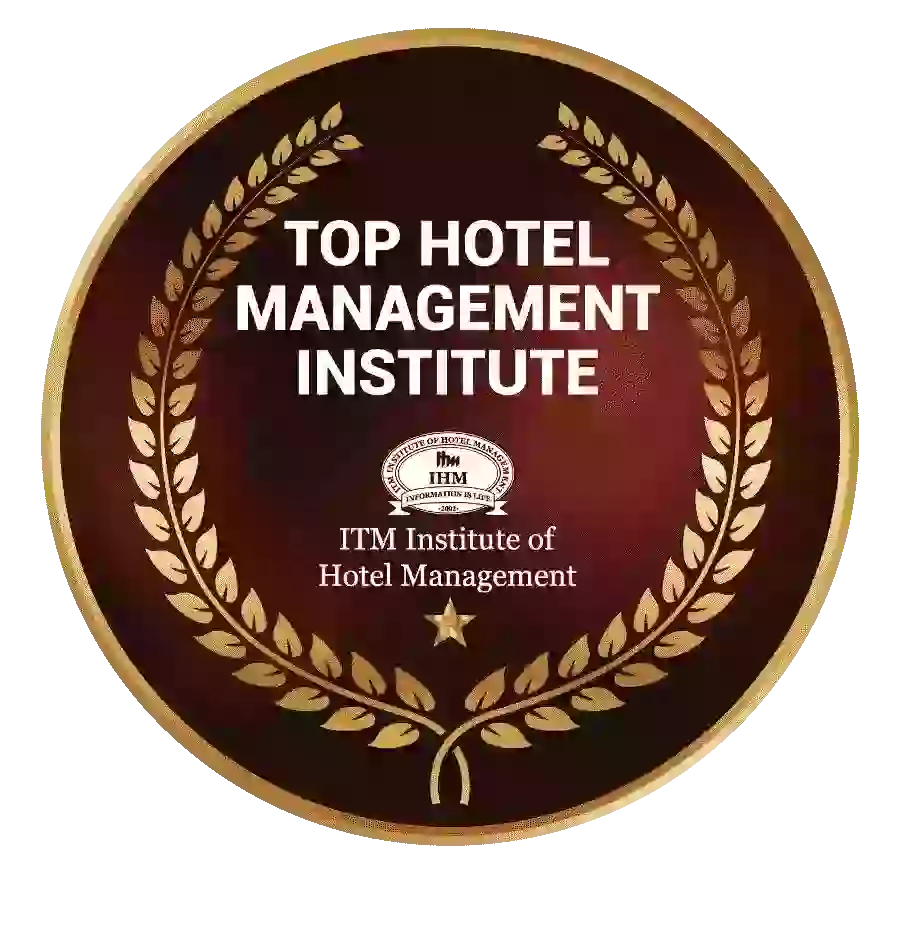 Ranked Top Hotel Management Institute awarded by Times Education Icon 2022
---
Quality Education, Outstanding Administration & Leading Infrastructure by Educational Excellence Awards & Conference 2021
---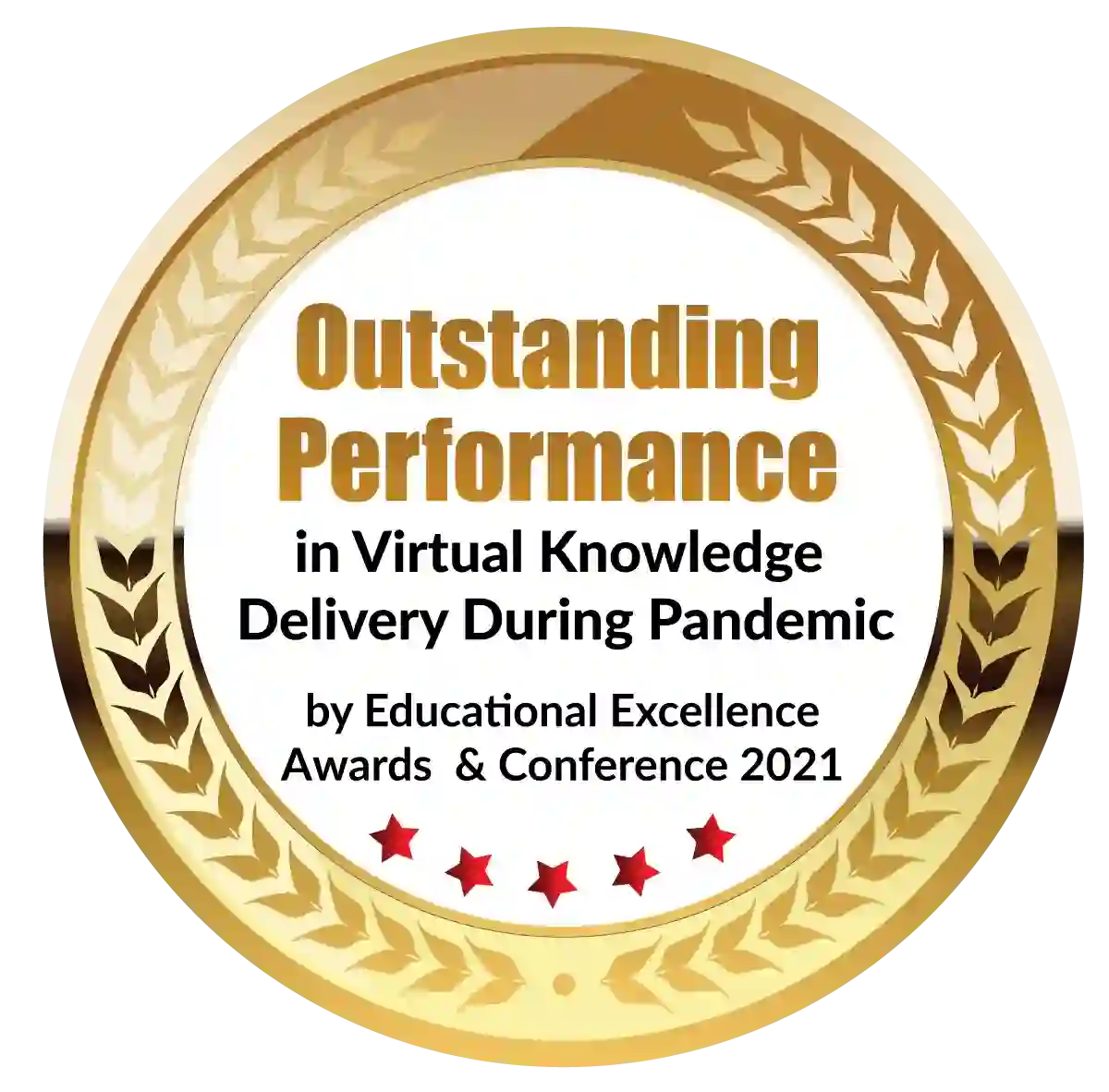 Outstanding Performance in Virtual Knowledge Delivery During Pandemic by Educational Excellence Awards & Conference 2021
The industry of Hotel Management is fast-growing and taking over other industries to become one of the most sought-after fields for careers. The Covid-19 pandemic brought about significant blows to this industry, causing the shutdown of many hotels around the world. However, as restrictions have started easing, the job opportunities in this field have also started increasing. 
There are multiple reasons as to why many choose to pursue their graduation with a professional degree from a reputed hotel management institute. One of the primary characteristics of this lucrative field is the fast growth and excellent job opportunities that aspirants are privy to. 
Given the growing demand for hotel management professionals, there are multiple areas of responsibility that require skilled individuals. Those keen on making a name for themselves in the hospitality industry choose to pursue Hotel Management for the diversity of roles that are available. Behind the scenes of a hotel, there are multiple responsibilities that need to be fulfilled ranging from working with different public relations, to managing budgets and hiring staff. Students often choose to pursue a program that can allow them to develop skills for their specific niche of interest. 
Those who are people's persons might also find that a job in the industry of hotel management is significantly to their liking. The aim of a professional in hotel management is to ensure that all of the customer's requirements are met and that they are thoroughly satisfied with the services that they receive. Quite simply put, the role of a hotel manager is to meet the demands and expectations of customers with regards to hospitality. 
Finally, one of the fundamental reasons as to why many choose to pursue hotel management is the significant opportunities for travel that are presented in this field. Globetrotters and those with a thirst of exploring countries all over the world choose to enter hotel management with the aim of fulfilling those goals. There are multiple job opportunities available all over the world for individuals with the right skills and qualifications to sustain a job in this demanding field. 
If the field of Hotel Management brings out a keen interest in you, you can definitely consider pursuing a professional degree from a reputed university. There are excellent universities all over India that offer high-quality hotel management courses such as Indian Institute of Hotel Management and ITM Group of Institutes. 
Before enrolling for a program however, there are certain factors that need to be kept in mind before choosing the university. Taking these points into consideration can go a long way in the development of a stable and successful career in the long run. 
These are: 
Faculty of the University 
The faculty that are delivering the content of the program are key determinants of skill and knowledge acquisition. The faculty play an integral role in the development of a firm foundation for this dynamic industry. Before enrolling yourself in a program, ensure that you have conducted research on who the faculty are. A reputed institute of hotel management will have seasoned individuals who are industry experts conducting the course. The guidance, support and training received by professionals in the field can go a long way in the development of the right skills. 
Placement Opportunities 
The placement opportunities provided by an institute is a crucial determinant of which university you should consider. To understand more about the opportunities available in placements, you can get in contact with alumni for more information on how they were assisted. For example, if you are looking to enter the Institute of Hotel Management (Mumbai), you can research alumni who have graduated from the university on professional social media platforms such as LinkedIn. Gaining an understanding of what companies are associated with the placement cell and the jobs that alumni have received can help you determine which university you should consider. 
Laboratories 
A good institute of hotel management will have the necessary equipment required to support and facilitate conceptual learning. This occurs via use of practical laboratories. Ensure that the university you are considering is equipped with good labs that can allow you to practice and implement what is learnt in a classroom. Reputed universities will have provisions for students to work in a professional set-up and gain relevant knowledge and skills. 
Course Content 
Before you commit yourself to a particular university, conduct research on what the course content is. The quality of material imparted during the program is crucial for a career in the industry. Make sure you check that the courses covered in the program are relevant to the industry. Good colleges will have course content uploaded on the official website so students can recognize what to expect from the program. It will also help to identify whether the course includes practical classes and opportunities for internships. 
Accreditation of the University 
This is a very important factor that needs to be taken into consideration when choosing a hotel management institute. Check what the accreditation and affiliation of the university is because without these, the qualification that you receive will be deemed to be of low value. A good college will have national and/or international affiliations that can add significantly to the value of the degree you receive. A well-designed course from a reputed university that has the proper accreditations can allow for aspirants to gain excellent job opportunities in the field. 
The industry of hotel management attracts multiple aspirants from across the country with an aim to make a career for themselves in the hospitality sector. With so many different options available to pursue a professional degree from, it becomes important to streamline the process with the above mentioned factors. Keeping aspects of the university in mind such as accreditation and faculty can allow for you to make an informed decision before embarking on a career within the field. Getting in touch with alumni can also go a long way in recognizing what universities can provide you with the knowledge and skills that you specifically require. Ensuring that the program will meet your expectations can help you choose wisely. 
Dignified with Rankings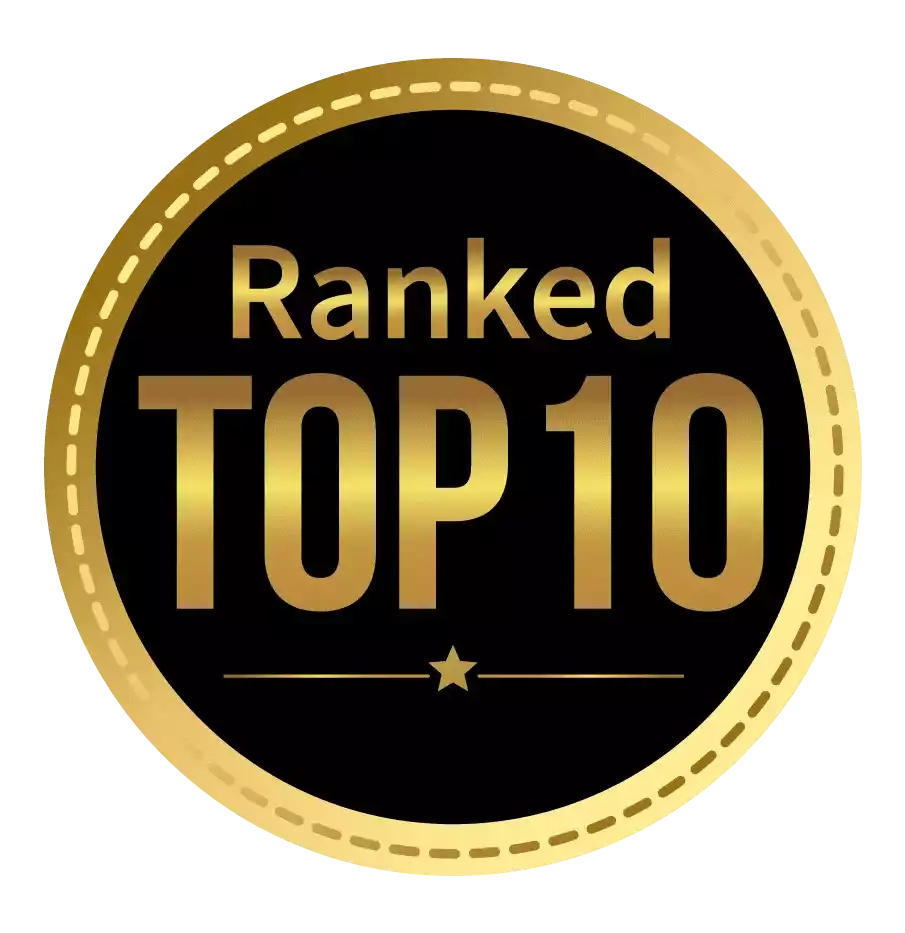 Amongst India's most promising Hotel Management Institute by Higher Education Review 2021
---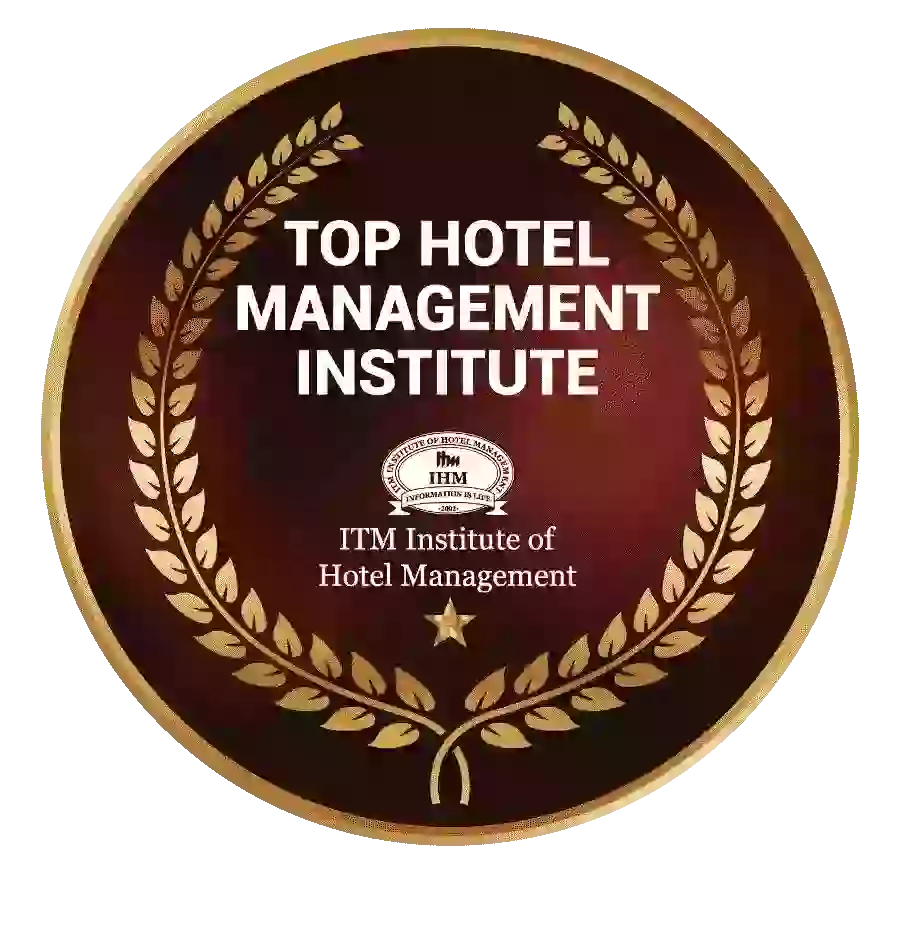 Ranked Top Hotel Management Institute awarded by Times Education Icon 2022
---
Quality Education, Outstanding Administration & Leading Infrastructure by Educational Excellence Awards & Conference 2021
---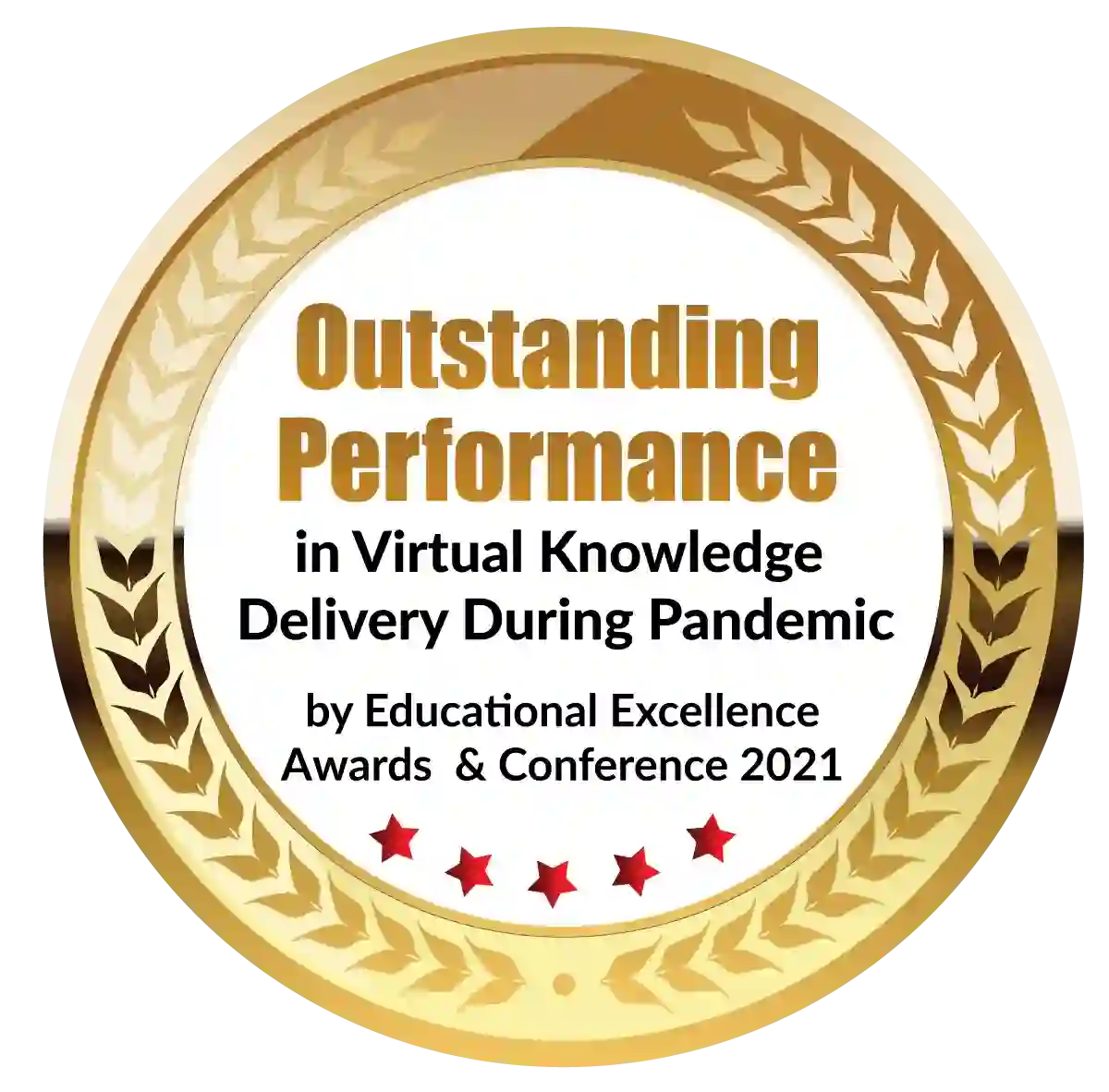 Outstanding Performance in Virtual Knowledge Delivery During Pandemic by Educational Excellence Awards & Conference 2021