Students Trained & Placed
Kitchen Training Facility
International & National Internships only at 5-star Properties
One to One Corporate Mentorship
An Entrepreneurial Culture at the Campus
Dignified with Rankings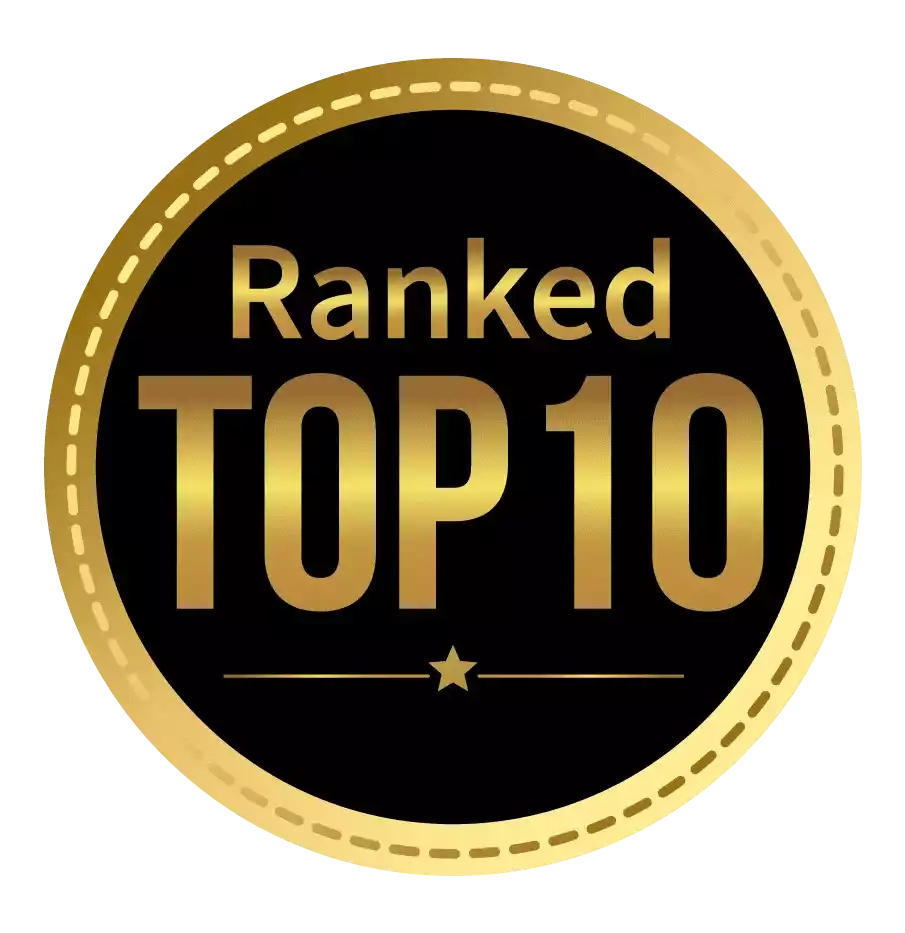 Amongst India's most promising Hotel Management Institute by Higher Education Review 2022
---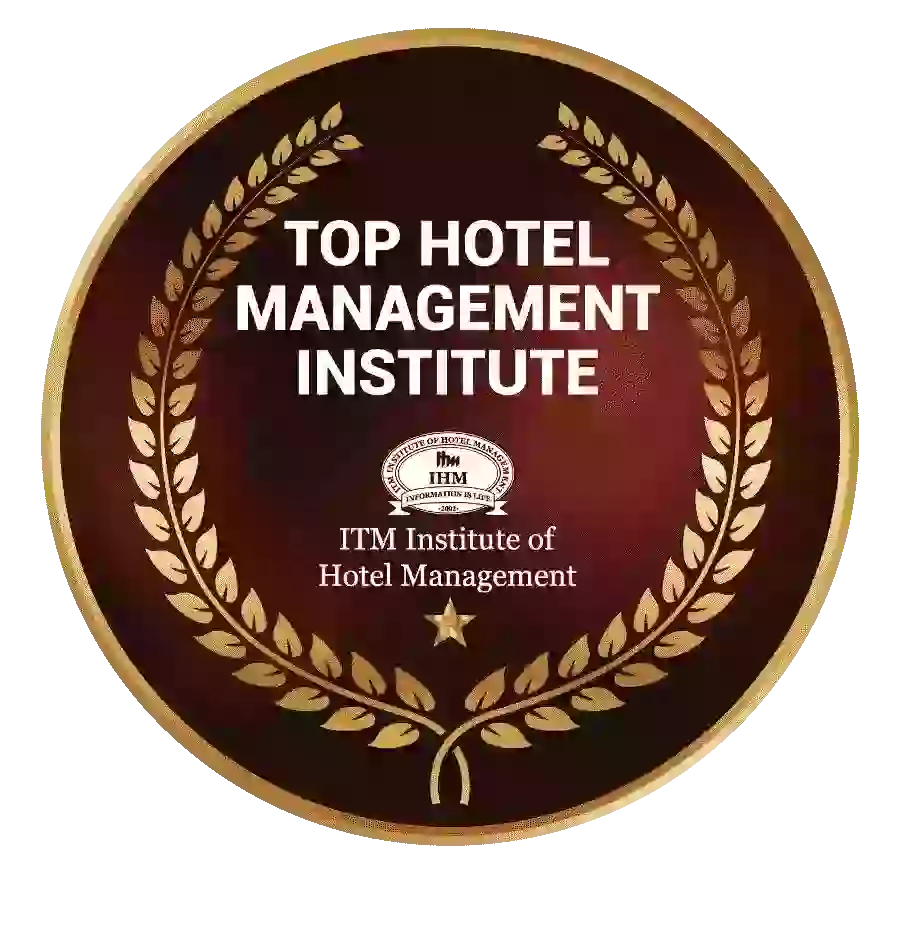 Ranked Top Hotel Management Institute awarded by Times Education Icon 2022
---
Quality Education, Outstanding Administration & Leading Infrastructure by Educational Excellence Awards & Conference 2021
---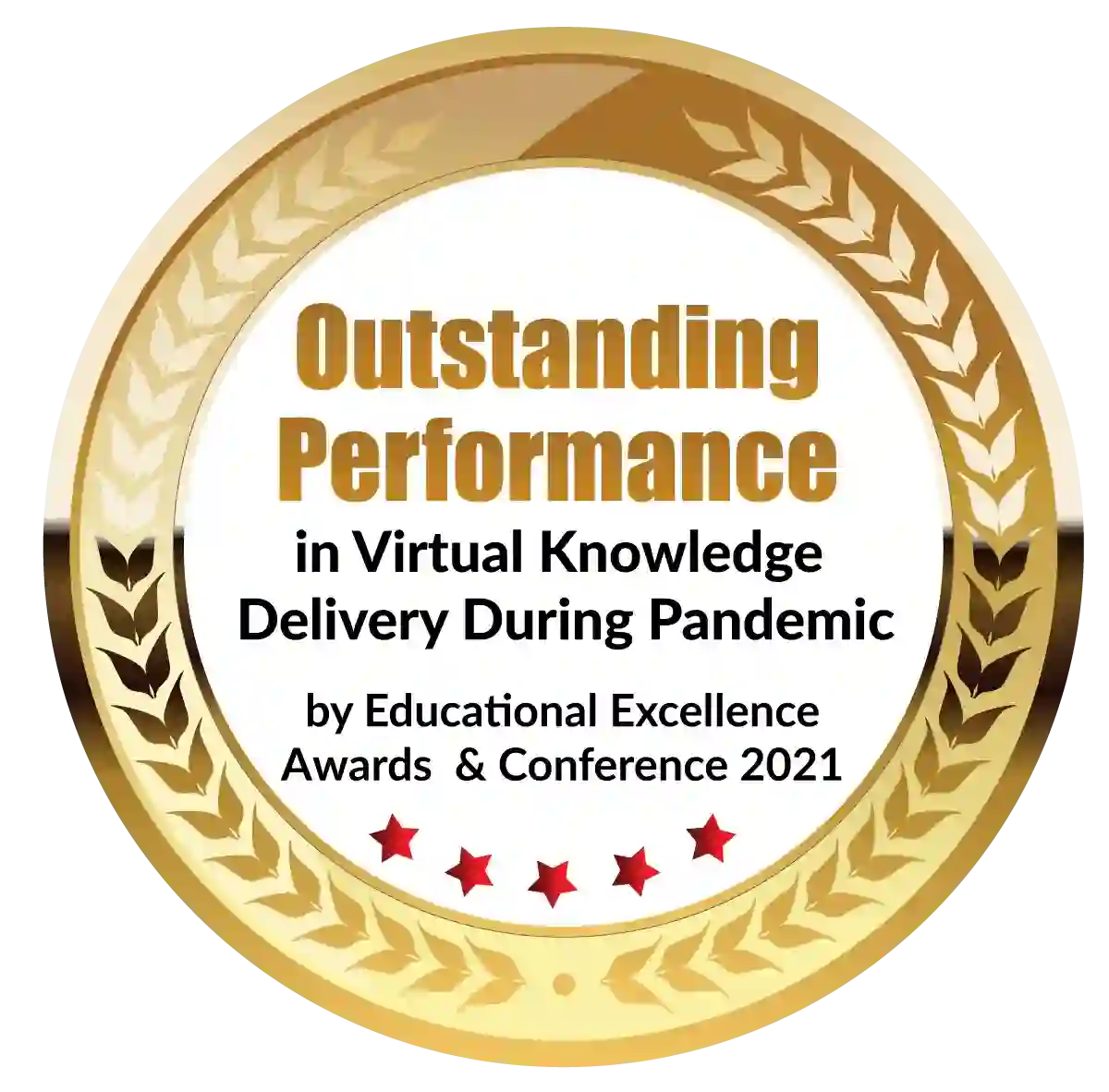 Outstanding Performance in Virtual Knowledge Delivery During Pandemic by Educational Excellence Awards & Conference 2021
When we think of the bakery, we think of a wide range of enticing products. The creamy, baked, sweet products get a sweet tooth covered up. 
In the early 2000s, there weren't a lot of opportunities for a baker to reach out. Bakery professionals were looking for career changes in other countries in order to improve their future prospects. Things have changed as India's tourism industry grew, and the Institute of hotel management is growing to meet the needs of the increasing interest. More hotels, cafes, and bakeries are built to accommodate the needs of international visitors.
1. Scope and Job prospect
In India, currently, there are several opportunities in the Bakery industry. You can enroll yourself in a good Institute of hotel management. Further, there are several hotels and restaurants that require expert bakers to suit their daily needs. Bakers who bake cruelty-free products are high in demand. From trainee to executive chef, each position has its own set of responsibilities and roles.
Many hotels and restaurants travel to prominent institutes for interviews and campus placements. Students and learners from the Institute of hotel management must make every effort to maximize their chances of landing the greatest jobs in the sector. A strong start can put pupils on the right track to a successful Bakery career. To have a long and successful career in baking, students must choose the right Institute of hotel management, learn by experience, be creative, and be disciplined.
Many professionals, after their bakery and confectionery courses, despite their expertise and experience, move on to open their own Bakery and directly sell their products to their clients. After completing bakery and confectionery courses, many ambitious bakers use their expertise to start their own businesses and sell their products. Cookery show host, event and wedding caterer, writing with blogging and journalism, restaurant manager, and regular positions in Cuisines/Railways/Airlines Bakers are all possibilities after a diploma in bakery and confectionery.
2. Difference between Pastry chef and Baker
Bread, pastries, pies, rolls, cakes, quiches, and a variety of savory and sweet dishes are among the many products created in typical bakery setups. When working in a bakery, it's normal to work on a combination of these goods on the same day. A Baker should be familiar with the basic preparations of these bread dishes in order to gain a specialization in the future. Long working hours, basic abilities, learning, and gaining expertise from other senior-level professionals by enrolling in bakery and confectionery courses may be required for hobbyist and beginner bakers. Also you need to know the difference between bakery and confectionery.
A Pastry Chef, on the other hand, is more of a management role in the Bakery Hierarchy. Despite the fact that work responsibilities differ per Institute of hotel management. They are the ones with deep expertise in the creation of dessert items and deal with presentations to improve the customer experience with their talents. Although they may be constantly working with bakers and guiding trainees to teach them greater skills.
3. In India, how much does a bakery chef make?
In terms of pay, it's tough at first like every other job. Training while being at an institute of hotel management, you can receive between Rs 10K and Rs 15K per month. With a diploma in bakery and confectionery and experience ranging from 5 to 10 years, your income will gradually climb from Rs 40K to Rs 50K after you have a good understanding of your profession/business/industry.
You can attain the top positions as Executive Chef of Hotels, restaurants, and Chains by gaining skills and expertise and earning big packages of more than Rs 1 lakh every month. Depending on the scale of the hotel chain, corporate chefs can earn between 5 - 10 lakhs.
They can make millions with their firm by forming new franchises across the country once their items and name get market awareness.
4. More reasons to be a pastry or bakery chef
Full-time work: In most cases, the pastry chef has never been unemployed. Quite the opposite. There are several openings in workshops, restaurants, and hotels to fill. As a result, it is a vocation with both employment and a future. A good Institute of hotel management will definitely provide you with a placement to kick start your career.
Social standing: It is no longer a job that was solely passed down through the generations. Although it has not yet reached the status of haute cuisine, society already recognizes pastry. "I am a pastry chef," you may now proudly proclaim.
Universality: Pastry is popular all across the world, and in some nations even more so than in ours. That implies a talented pastry chef will have several opportunities in Singapore, San Francisco, Qatar, etc.
As a result, pastries enable one to travel, explore the globe, live experiences, and dwell in the strangest of places.
   4. Satisfaction:  Few things satisfy others as much as pastry. You will feel fulfilled if you can make a difference in someone's life through your employment.
   5. Art: Pastry is fertile ground for developing imagination and creativity in all of its forms. Some even use the word "art". As a result, painting isn't required to bring out        the artist within you. Within your own craft, you can do this.
But, If you don't enjoy pastries, you should avoid them at all costs. The numerous hours you'll have to put in and the enormous sacrifices you'll have to make will be in vain if you don't have this vital component. 
If you see yourself admiring and agreeing to the first 5 points, you should definitely enroll yourself in one of the bakery and confectionery courses. ITM's hotel management institute offers a Diploma degree in Patisserie and Confectionery. This is a year-long, part-time course meant to teach the fundamentals of baking and confectionery. At this hotel management institute, students will learn various baking techniques, know more about the materials, and get hands-on experience with the necessary equipment. This hotel management institute can provide you with the perfect exposure and opportunities to collaborate with the hotel industry.
5. Bottom-line
Bakery as a vocation offers many prospects in the food industry. It still demands a well-organized structure to obtain top positions in businesses. Bakery, like every other profession, has a hierarchical structure that allows professionals to advance in their careers. A well-designed course at a good hotel management institute, with practical advice and a theoretical approach, will set them on the right track for future job advancement.
Dignified with Rankings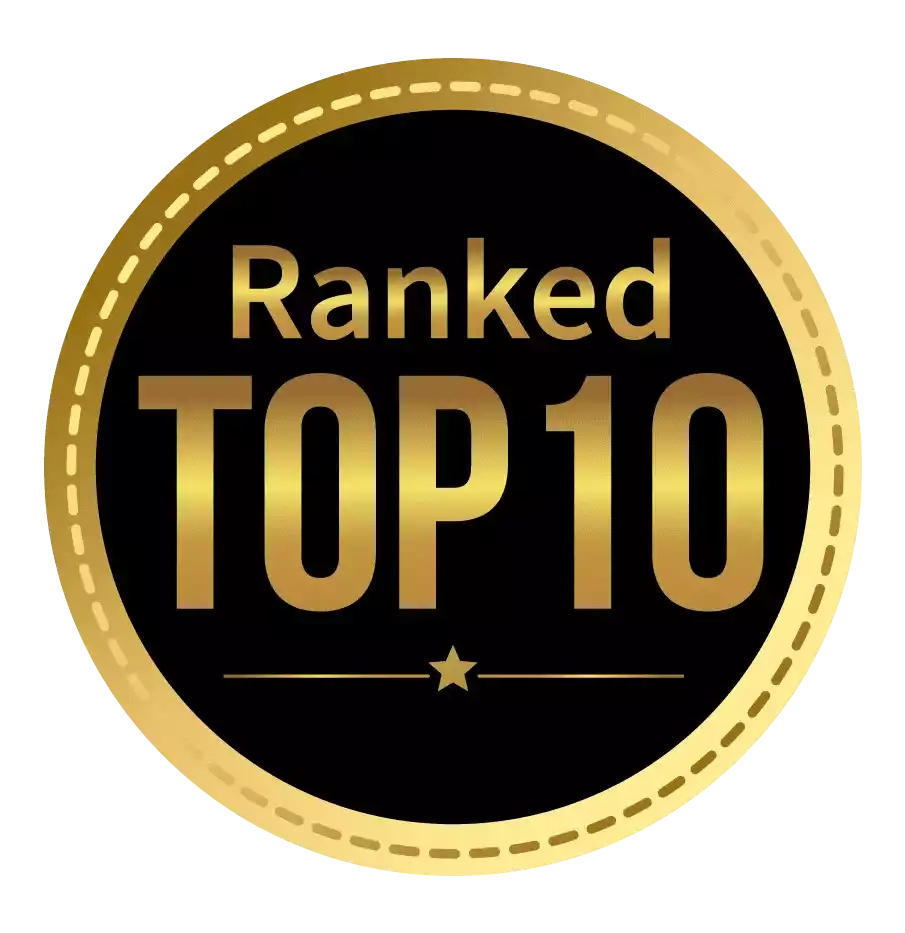 Amongst India's most promising Hotel Management Institute by Higher Education Review 2021
---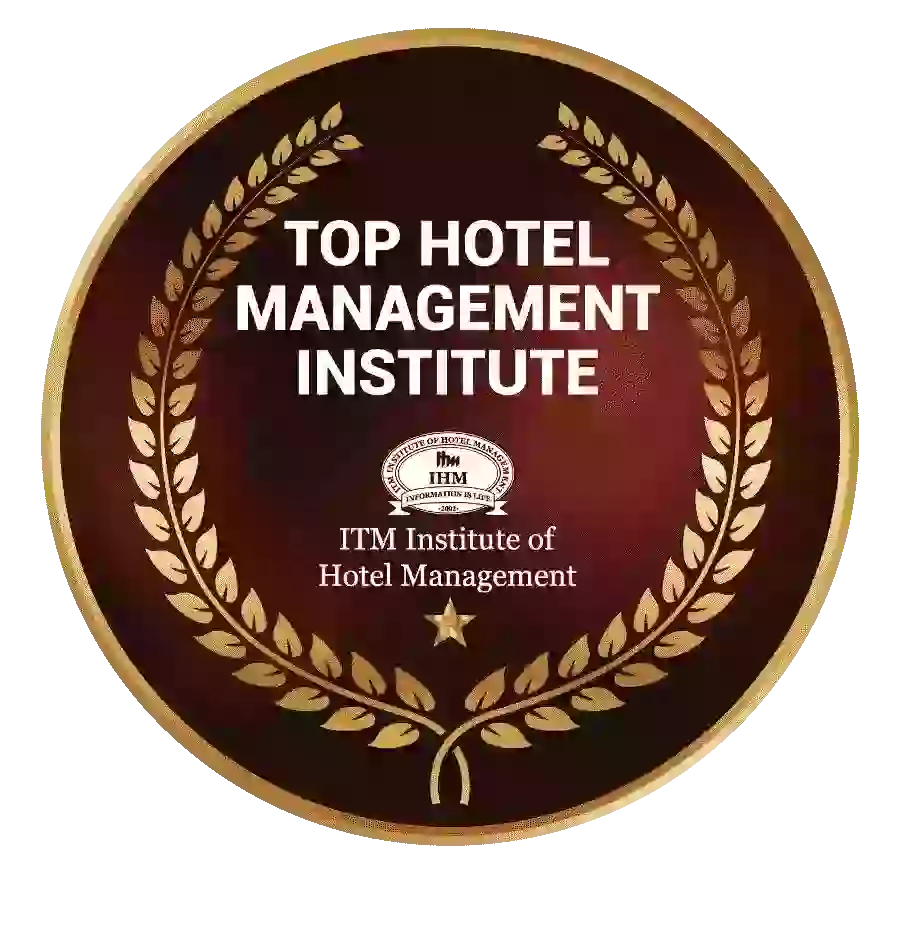 Ranked Top Hotel Management Institute awarded by Times Education Icon 2022
---
Quality Education, Outstanding Administration & Leading Infrastructure by Educational Excellence Awards & Conference 2021
---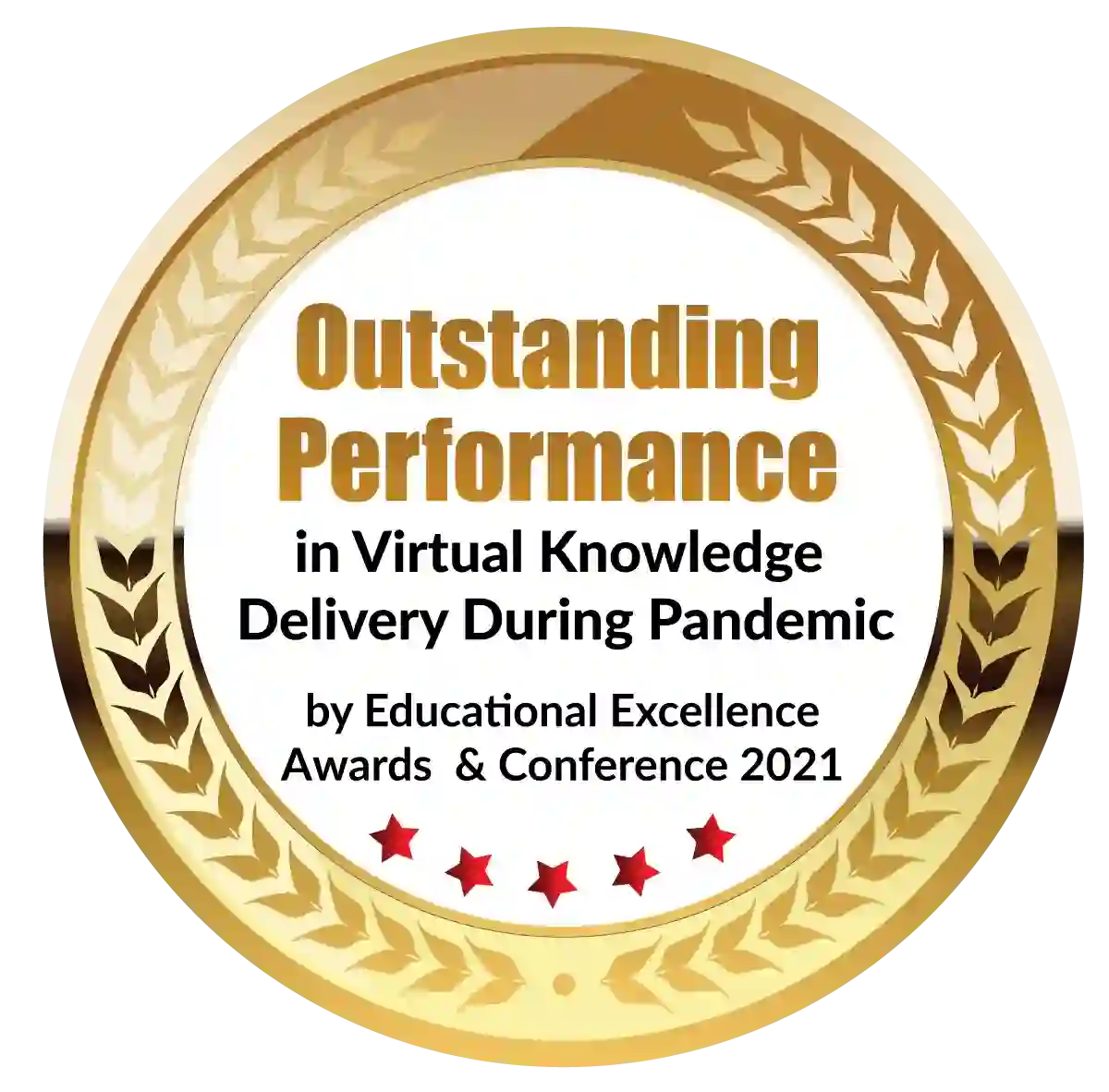 Outstanding Performance in Virtual Knowledge Delivery During Pandemic by Educational Excellence Awards & Conference 2021