Students Trained & Placed
Kitchen Training Facility
International & National Internships only at 5-star Properties
One to One Corporate Mentorship
An Entrepreneurial Culture at the Campus
Dignified with Rankings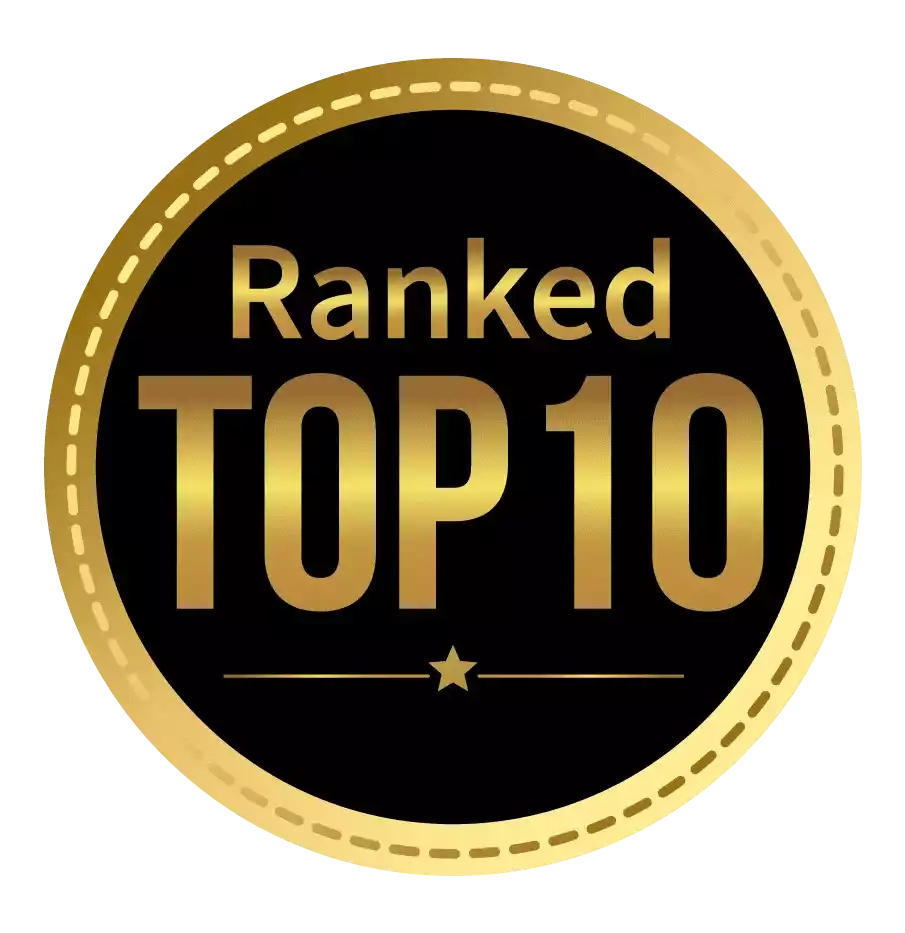 Amongst India's most promising Hotel Management Institute by Higher Education Review 2022
---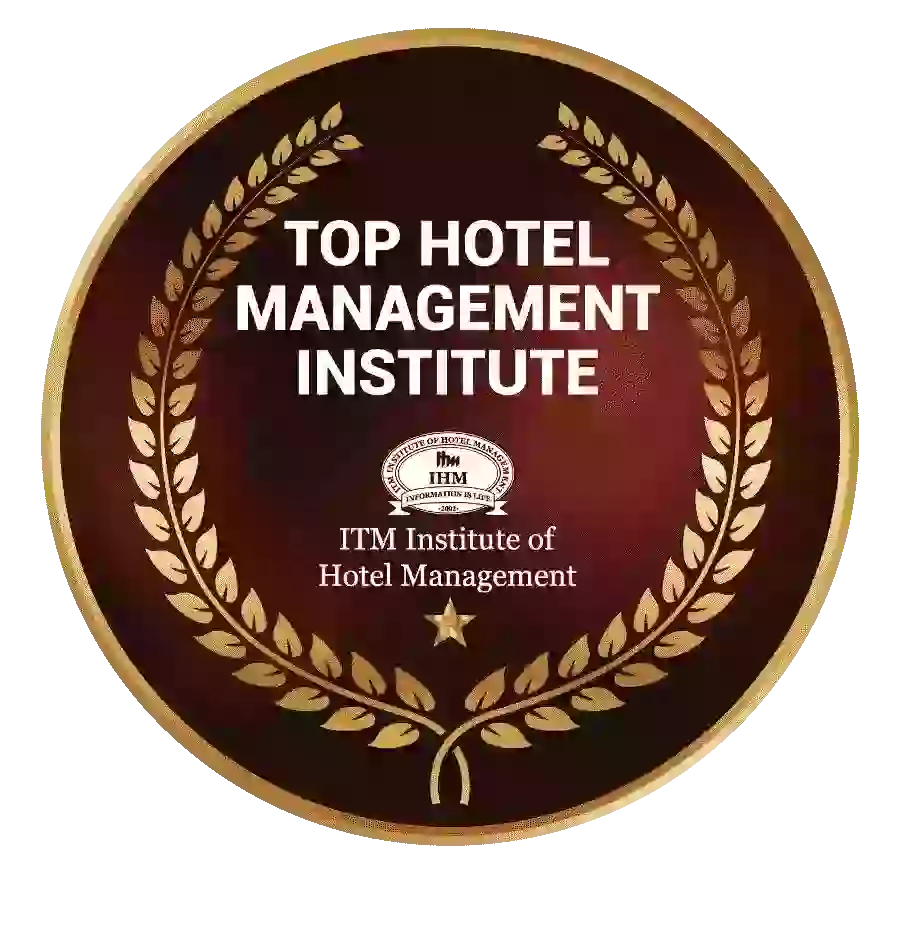 Ranked Top Hotel Management Institute awarded by Times Education Icon 2022
---
Quality Education, Outstanding Administration & Leading Infrastructure by Educational Excellence Awards & Conference 2021
---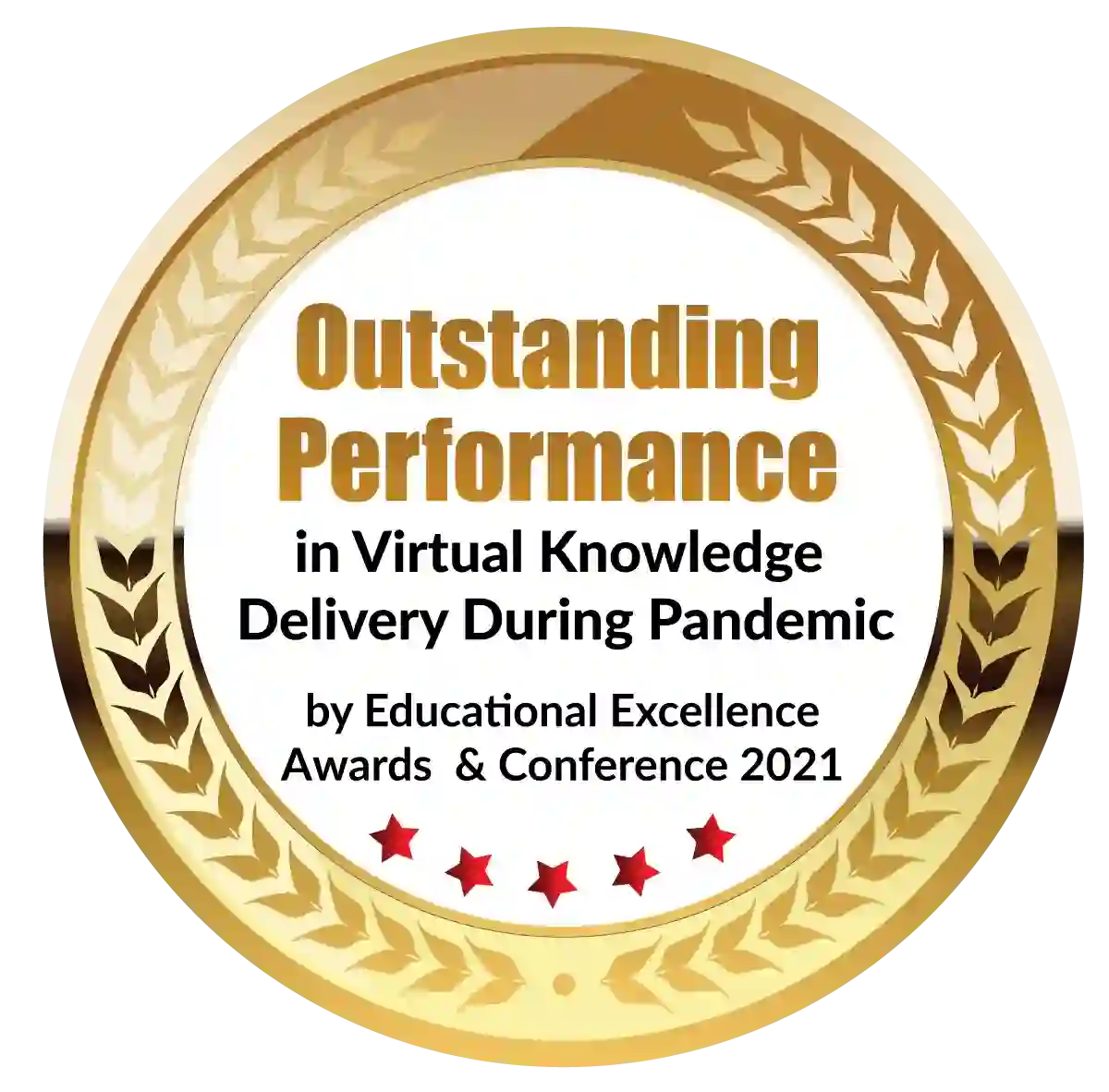 Outstanding Performance in Virtual Knowledge Delivery During Pandemic by Educational Excellence Awards & Conference 2021
Culinary arts education provides students with a one-of-a-kind opportunity to learn the ins and outs of cooking, baking, food presentation, and restaurant management. Students study food science, nutrition, and dietary education, which prepares them for occupations other than that of a chef. It is critical, like with everything else in education and learning, to gain your abilities from a reputable and well-known source. Candidates will learn operational, technical, and managerial abilities that will enable them to flourish in the hospitality industry's culinary sector. Candidates must have a passion for food as well as a service-oriented attitude in order to succeed in this profession of hospitality management. Top-ranked universities in Mumbai offer bachelor of culinary arts degrees. Let's learn everything there is to know about culinary arts courses in Mumbai.
Bachelor of Culinary Arts Overview
A culinary arts bachelor degree from Mumbai is excellent for students who desire to work in the hospitality industry as entry-level managers. Managers are needed in every sector of a restaurant or hotel, from the kitchen to the dining room, thus chances abound for those with a bachelor's degree. At the managerial level, a deeper understanding of budgeting and cost analysis is required, hence bachelor of culinary arts programmes include accounting and business principles studies that complement a chef's culinary skills. Personnel difficulties are under the purview of management, thus students are taught people skills that will aid them in motivating and training their future employees.
When a chef has an advanced degree under his or her belt, his or her mobility skyrockets. A bachelor of culinary arts Degree is a noteworthy achievement that is valued in the hospitality business. Other food-related jobs, such as designer, photographer, consultant, or menu developer, can be substituted for traditional restaurant chef positions. Dieticians and nutritionists are also in high demand as consultants in the food service industry.
What does a bachelor of culinary arts entail?
When it comes to forming your job outlook, think outside the box and consider pursuing an advanced degree that could broaden your employment options. Advanced degree holders start at a better wage level and progress through the hospitality ranks more swiftly. Bachelor of culinary arts students learn specialised cooking processes and techniques in order to create foods that are healthful, flavorful, original, and appealing to the eye, befitting of a restaurant. The discipline integrates commercial and management expertise with culinary, artistic, and presenting talents. Students in Mumbai's bachelor of culinary arts programmes will have the opportunity to work in a kitchen setting and may be able to participate in internships with local restaurants.
Food safety, commercial food production, new world flavours, menu planning, kitchen management, vegetarian cuisine, pastries, and dessert cooking are all topics covered in this subject.
Graduates are likely to work as a restaurant manager, food and beverage controller, or food writers/critics.
B.A. in Culinary Arts
A B.A. in Culinary Arts is a prerequisite for a bachelor's degree in hotel management. This bachelor of culinary arts programme has a strong management focus, with many components taught in a kitchen as well as restaurant setting - ideal if you want to graduate with the ability to advance into senior positions in kitchen management, nourishment and beverage administration, and a wide range of other hospitality and food-related professions. This bachelor of culinary arts programme is designed to give you the technical, operational, and administrative skills you'll need to succeed in the culinary field. This course lasts three years and leads to a variety of degrees as a result of its success in various disciplines.
Candidates should be able to adapt to change, use both basic and creative reasoning to solve problems, negotiate conflicts, make decisions, and complete assignments. They should also be able to work well in a group setting, having an impact in a variety of ways. Individual honesty can also be demonstrated by applicants' moral and thoughtful behaviour.
Eligibility:
This bachelor of culinary arts programme is open to those who have finished the 12th Standard/HSC/10+2 (or similar level of examination) from any reputable Board.
For admission to this bachelor of culinary arts programme, a number of Mumbai colleges use a merit-based system. When allocating seats to applicants, marks acquired in the 10+2 board exam are taken into account. In Mumbai, certain colleges have their own entrance examinations and interviews for admittance.
BHM Culinary Arts
This bachelor of culinary arts programme is meant to help eligible individuals develop culinary talents, experience, and practical, leadership, and business skills. This bachelor's degree programme encompasses customer service, resource planning, and management as well as inter-disciplinary management of food service operations.
In the cooking labs, topics like innovative product creation, molecular cuisine, technology applications, and managing teams provide a solid foundation in a range of skill areas.
Eligibility:
The minimum requirement of eligibility for an aspiring individual to pursue this bachelor's course is a 10+2 qualification in any set of topics with a minimum of 50 percent marks in aggregate. Some Mumbai institutes grant admission based on a candidate's success in appropriate entrance exams. 
The selection process for this bachelor of culinary arts degree may differ depending on the norms and standards established by the institution or university with which the college is associated.
Bachelor of Catering Technology and Culinary Arts
BCT & CA is a popular hospitality course for individuals interested in pursuing a career in the industry. Aspirants in this bachelor's programme learn about cooking, food preparation, food presentation, and serving etiquette. Aspirants who complete this bachelor of culinary arts programme can work as chefs in hotels, clubs, bars, restaurants, cruise liners, and resorts, among other places.
A BCT and CA programme is a three-year undergraduate programme. As part of the BCT & CA programme, students are taught topics through classroom lectures as well as soft skills training in an in-house kitchen.
Eligibility for BCT and CA
After passing Class 12, aspirants can enrol in this bachelor of culinary arts programme. This bachelor of culinary arts programme is open to candidates from any stream, including Humanities, Commerce, and Science.
Aside from that, several Mumbai colleges have extra eligibility requirements, such as requiring students to have received at least 50% aggregate grades in their Class 12 year. Another condition that hopefuls must meet in order to be admitted to this bachelor of culinary arts programmes is that they must have studied English in high school.
B.VOC. Culinary Operations
Culinary Operations (B.Voc.) is a Bachelor's Degree programme at the undergraduate level. Students who have finished the 12th grade may enrol in this course. This three-year Bachelor of culinary arts programme is designed for those who want to pursue a career in this field. It has a variety of entry and exit points.
This bachelor of culinary arts degree focuses on catering technology and operations, as the name implies. The hospitality industry relies heavily on catering technology. Catering operations are essential to any hospitality organisation. Consider the following examples of several sorts of hospitality establishments.— hotels, resorts, restaurants, and nightclubs, to name a few. At these establishments, chefs play a significant role. A chef is responsible for all parts of the kitchen in a hospitality organisation.
ELIGIBILITY
Completed 12th grade (Arts, Commerce, or Science) from a recognised board is the minimum educational requirement for this bachelor of culinary arts programme.
B.Sc. (Culinary Science)
The B.Sc. (Culinary Science) programme aims to give sufficient knowledge, talent, and exposure in the field of culinary art to meet industrial requirements.
Students enrolled in this bachelor of culinary arts programme will learn how to take advantage of newly available opportunities in the culinary industry, both domestically and internationally. Additionally, the programme will prepare students to pursue additional work opportunities in this field.
Obtaining a Culinary Science Program degree from a reputable college might lead to excellent professional prospects in India. Chefs at hotels, resorts, international fast-food chains, airline catering, industrial and hospital catering, cruise liners, cargo liners, convention centres, bakeries and confectionary houses are among those who apply.
Minimum Qualifications
In any stream from a recognised board, 10+2 was passed. 
Candidates who are taking their Class XII finals can apply for this bachelor of culinary arts programme.
BA in International Culinary Arts 
This is a three-year full-time professional curriculum that includes a thorough examination of the fundamental and advanced skills required for a career in this feild. In addition to honing their culinary skills, this programme provides students with a strong business foundation. Graduates work as cooks, chefs, sous chefs, pastry chefs, and cooking instructors in the culinary and food service industries, where they are trained for a variety of professions. Others can work as food writers, distributors, product developers, restaurateurs, or sommeliers, among other things.
Eligibility
Pass any stream in the Class 12 Board Exams.
In this bachelor of culinary arts programme, students will learn how to prepare dishes utilising sanitary and healthy materials while also paying attention to the overall design of a meal. Culinary experts will be able to prepare a variety of meal, bakery, and pastry goods while adhering to sanitary norms. In this bachelor of culinary arts programme, they will also learn how to organise a menu and will be prepared for the rigours of working in a commercial kitchen. Culinary artists must stay up with the newest in world cuisine and modern advances.
Dignified with Rankings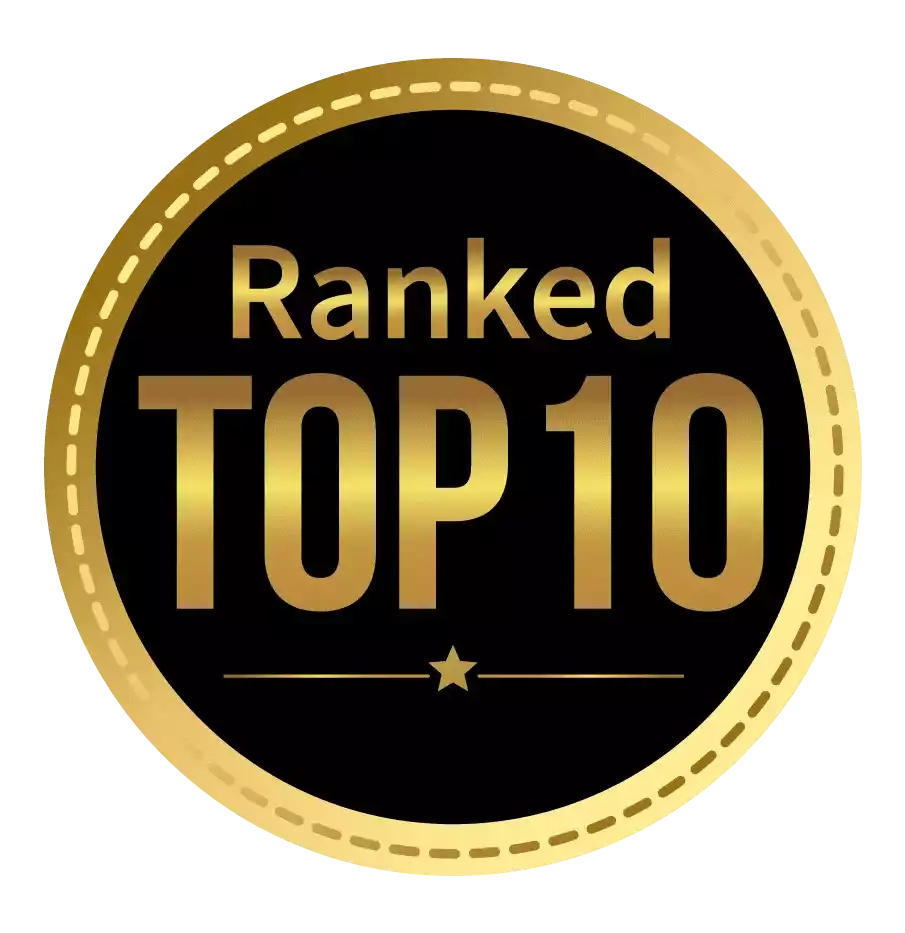 Amongst India's most promising Hotel Management Institute by Higher Education Review 2021
---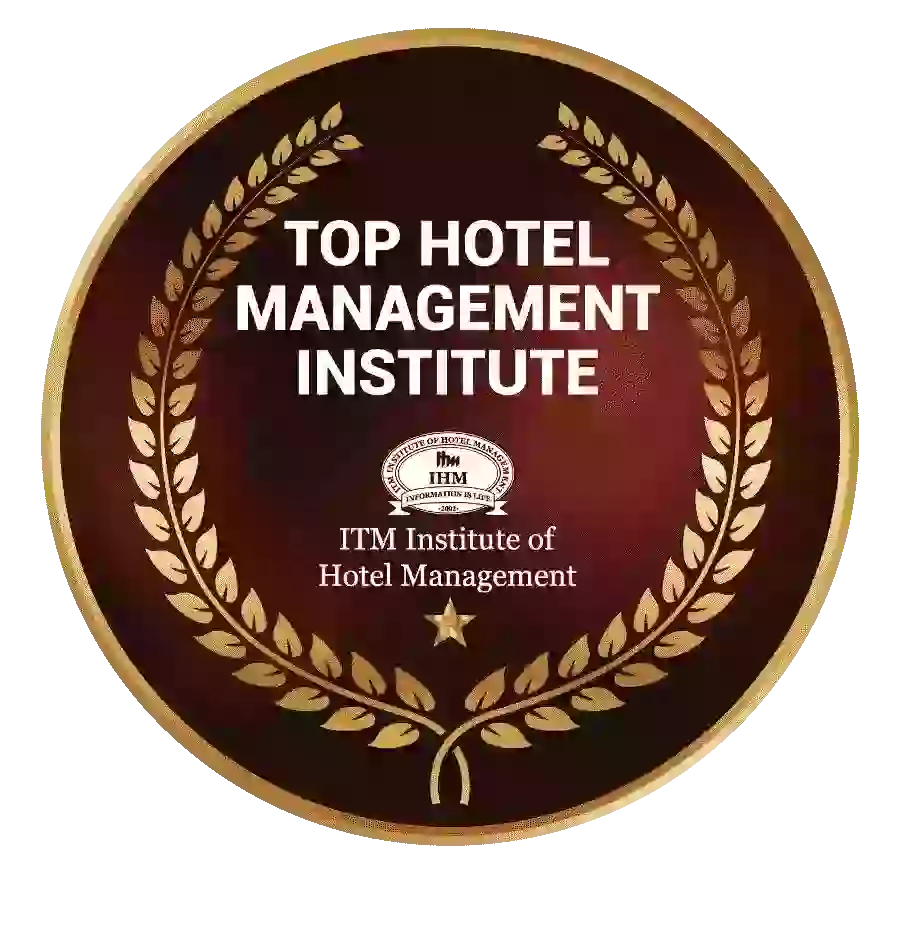 Ranked Top Hotel Management Institute awarded by Times Education Icon 2022
---
Quality Education, Outstanding Administration & Leading Infrastructure by Educational Excellence Awards & Conference 2021
---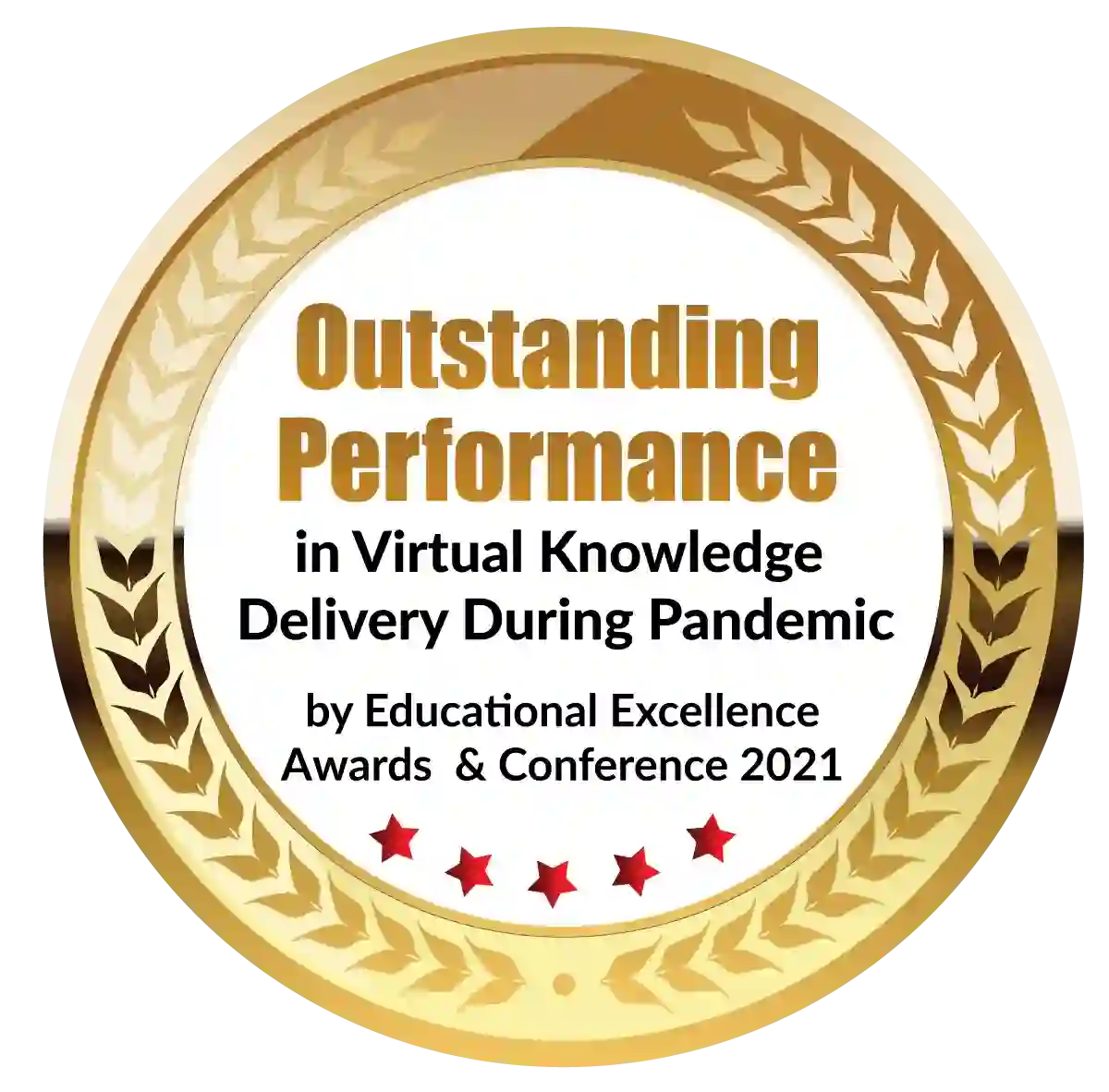 Outstanding Performance in Virtual Knowledge Delivery During Pandemic by Educational Excellence Awards & Conference 2021