Students Trained & Placed
Kitchen Training Facility
International & National Internships only at 5-star Properties
One to One Corporate Mentorship
An Entrepreneurial Culture at the Campus
Dignified with Rankings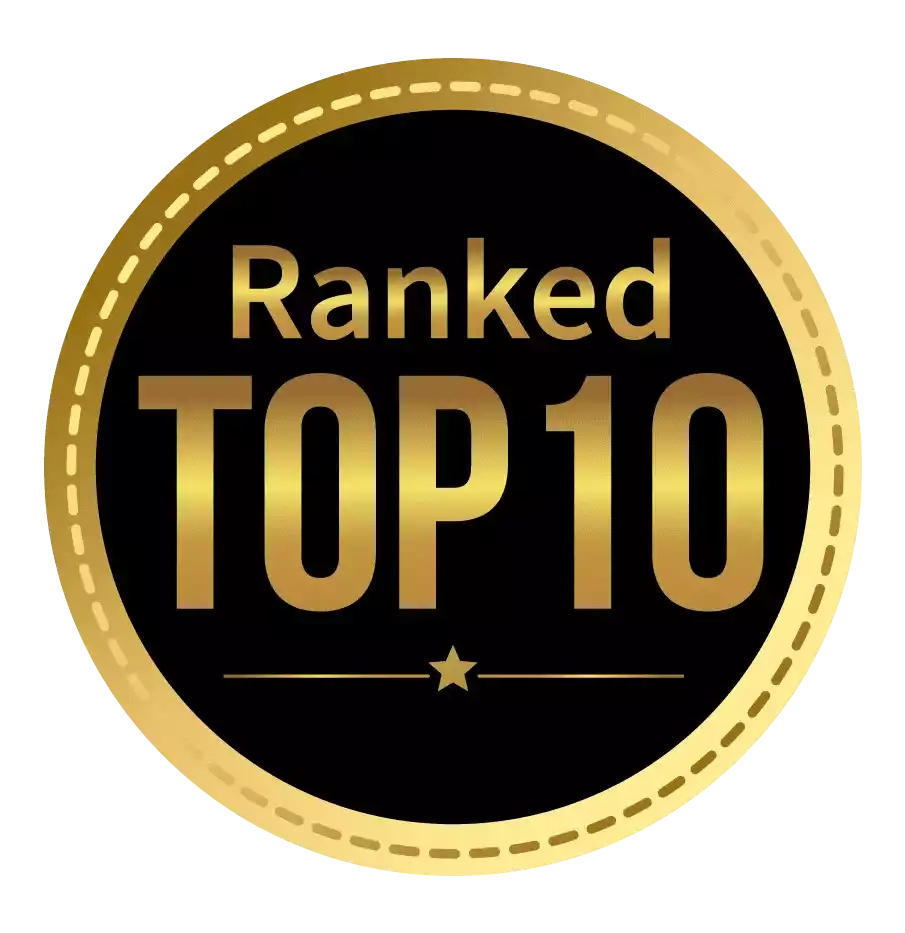 Amongst India's most promising Hotel Management Institute by Higher Education Review 2022
---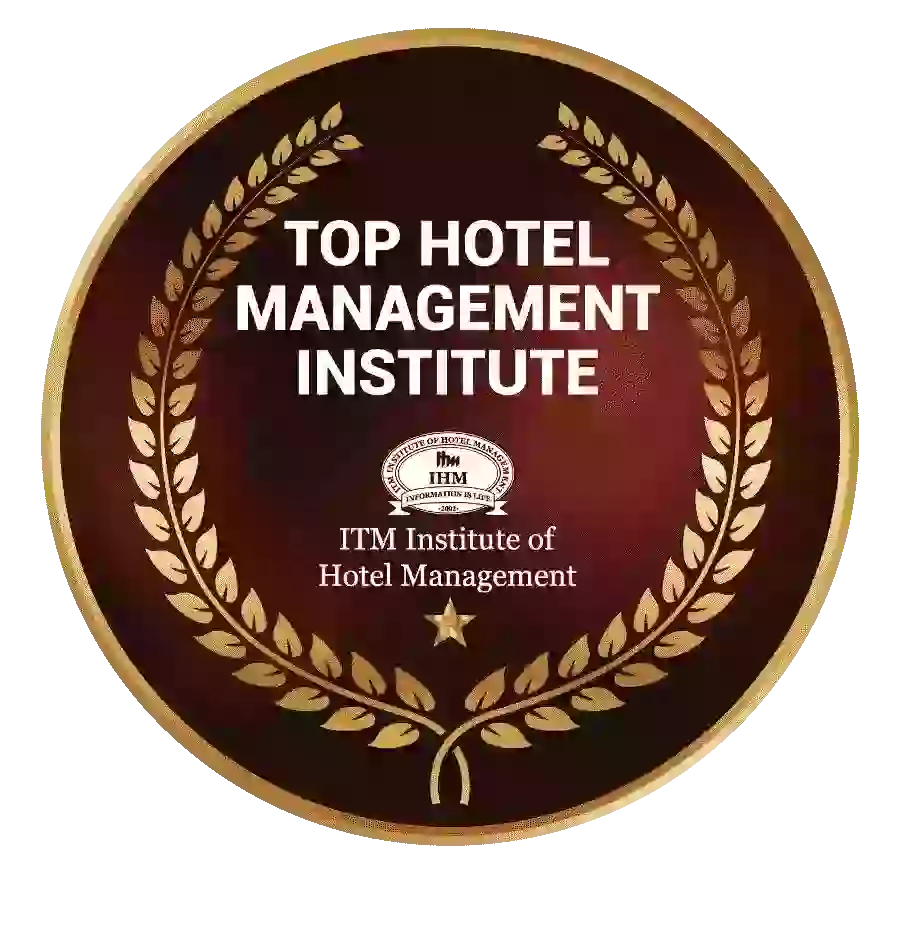 Ranked Top Hotel Management Institute awarded by Times Education Icon 2022
---
Quality Education, Outstanding Administration & Leading Infrastructure by Educational Excellence Awards & Conference 2021
---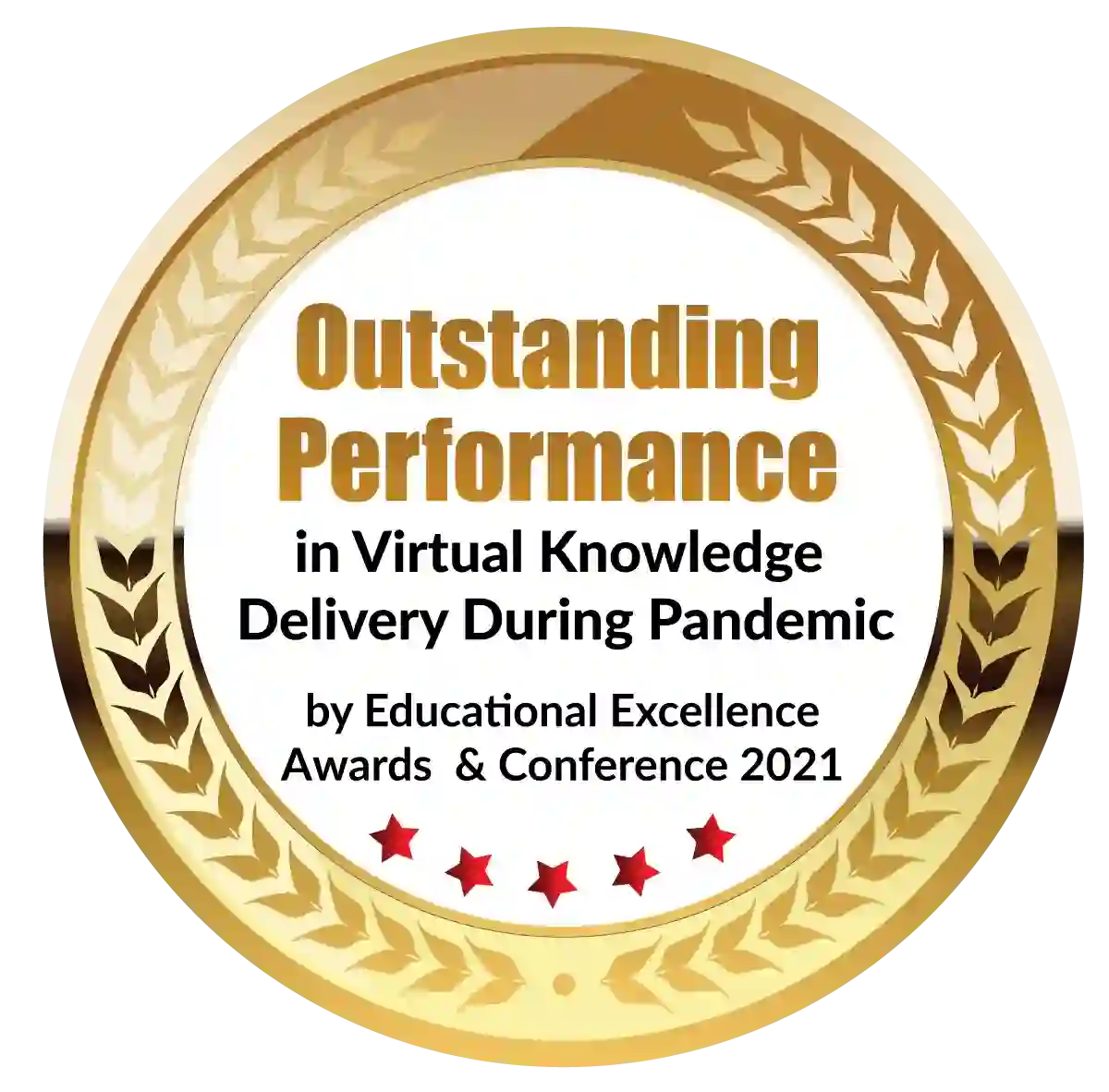 Outstanding Performance in Virtual Knowledge Delivery During Pandemic by Educational Excellence Awards & Conference 2021
What could possibly compare favorably to a home-cooked meal, a cuisine cooked in a specialty restaurant? We make use of these places for breakfast, lunch, and dinner whenever possible. There are restaurants everywhere in the nation, and their number will only increase. Without question, a chef is essential to realizing those gastronomic ambitions. 
A chef's duties might range from quickly and expertly preparing delicious meals to designing restaurant interiors, including décor and seating arrangements. These restaurants are managed in accordance with the expectations of their patrons by a skilled chef with years of expertise.
After pursuing hotel management course and being a hotel chef may be a very satisfying and rewarding vocation. These are highly adaptable experts that are required in all kinds of workplaces, including eateries, campgrounds, and cruise ships. However, everyone cannot carry out these roles proficiently. Regardless of your desire to pursue a career in cooking, it's beneficial to observe the daily tasks performed by these skilled individuals. Read along to understand the how to become a chef, their duties, and responsibilities.  
Eligibility to Become a Chef 
The ideal candidates for a job as a chef are individuals with a strong passion for food and cooking. A chef's job is not your average 9 to 5 job; it demands a great deal of self-motivation, hard work, enthusiasm, and dedication. 
Academic subjects: There are no prerequisites, but individuals with prior English study will be given an edge. Most admission exams administered in India require proficiency in English. 
Qualifications: 10+2 or its equivalent from an accredited board with at least 50% overall. 
Age Limit: The NCHMCT has established an upper age limit for those wishing to pursue formal education and a diploma or degree in India. For OBC and General (upper age limit of 25 years), SC and ST (upper age limit of 28 years old). 
Steps on How to Become a Chef 
You have already made the first move by determining that you want to become a chef. The following action is to psychologically become ready and figure out how to become a chef. Work hard on your studies. Find out everything you can about the life of a chef, including the classes needed, the work experience required, the responsibilities and hours, the pay, etc. Assess if this is the best option for you. Learn as much as you can about the role. 
Courses: One of the most fascinating jobs in the modern world is that of a chef. Chefs enjoy rank and distinction across the globe. Chef courses are becoming more and more popular in India, where many institutes are providing them. One of the best things about becoming a chef is that there are no restrictions. 
Lessons and Learning: Numerous schools and colleges offer an adequate number of certificate programs, graduation programs, diplomas, and postgraduate specializations.  
Internship: One of the most important steps is to find a quick internship. If you are just starting out, you may generally find an internship at a reputable hotel or restaurant. This will give you a taste of what it's like to be a chef and help you gain practical experience in cooking in a professional setting. After you have finished your internship, you will have a clearer understanding of whether this is something you want to do. If not, you can pursue other career alternatives or work as a front desk, hotel manager, catering business, etc. 
Chef Courses 
In India, students can choose from a wide range of courses to become a chefs. The following list specifics the most popular courses that can be taken to become a chef: 
Skills Required to Become a Chef 
A mix of abilities is needed to become a chef. The list below includes some of the most essential skills a chef should possess. 
Culinary expertise
Ingredient knowledge
Developing Recipes and Creating Menus
Originality & Creativity
Time management
Detail orientation
Development of taste and palate
Flexibility
Safety of Food and Hygiene
Qualifications to Become a Chef 
To become a chef in India, one must fulfil the following educational requirements. 
To get admitted into a reputable culinary arts course, applicants must have completed their 10+2 class. Candidates must acquire certain fundamental skills and methods before applying for entry-level positions and some full-time courses. 
Candidates must graduate from an accredited institution with a BA in culinary arts, science, or hotel management after finishing the diploma. For greater professional possibilities, candidates may also choose to pursue master's degrees. To attend elite universities, candidates would have to appear for a personal interview, during which they would have to demonstrate their ability for the hospitality and service industries. 
Also Read Best Hotel Management Courses After 12th
Different kinds of Chefs and their Duties? 
A professional chef is one who practices professional cooking. There are various categories of chefs. Listed below are some of the most popular chefs, along with their responsibilities: 
Executive Chef: The most senior or influential chef in a restaurant is known as the Executive Chef, sometimes called the head chef. They oversee and manage the workers and kitchen for every activity. Typically, an executive chef doesn't prepare meals. However, they oversee how the food is presented, approve staff accountability, develop and approve menu items, and so forth. 
Head chef: In charge of overseeing the kitchen is the head chef. He ensures that everything in the kitchen runs properly and watches over the other cooks. The head chef is also responsible for managing the restaurant's budget and inventory. 
Sous chef: The person in charge of the chef's kitchen is the sous chef. He monitors the quality of the meal and supervises the work of other cooks. He assists the chief chef in organizing the menu and ensuring that the goods are of the right quality. They make decisions about kitchen ingredients, the entire menu, and delivery while working directly under the chief chef. 
Pastry Chef: A pastry chef handles more delicate ingredients than a baker. Usually, pastry chefs combine natural components like flour and sugar. To make sweets, cakes, pastries, pies, and other baked items, these ingredients are frequently mixed with eggs, butter, milk, cream, and other ingredients. In addition, pastry chefs use chocolate, fruit, and nuts to create desserts. You can become a pastry chef by appearing for the course for pastry chef. 
Chef de partie: A chef de partie oversees the junior chefs, stocks, and ransacks and is frequently the head chef's second in command. A chef de partie is frequently the first person to call for information; thus, they must be extremely careful. An expert understanding of herbs, spices, and other ingredients is essential for a chef de partie. 
A commis chef: A less experienced culinary professional who often oversees a single station and is less senior than a sous chef is a commis chef. Typically, they report to the station chef or chef de partie. 
Benefits of Becoming a Chef 
Pursuing a career as a Chef has many advantages. A few of the main benefits are listed below:  
Career Opportunities: Chefs can work in a variety of environments and even launch their own restaurants.
Creative Expression: By experimenting with ingredients and creating culinary masterpieces, chefs may showcase their creative side.
Transferable talents: Since culinary talents are applicable to a variety of food business sectors, chefs have the opportunity to consider alternative career paths.
Job Security: As the food sector is essential to human existence, there will always be a need for skilled chefs, which will provide job security.
Global Reach: Culinary skills are recognized all around the world, and chefs have the chance to explore a variety of cultures and cuisines.
Salary and Growth of a Chef 
Depending on what your ideal income is according to you, there are several ways to answer this question. However, a skilled chef may generally earn a fair salary. 
Like any other occupation, the pay that a particular chef receives depends on several criteria, such as: 
Certification Degree.
Years in the field.
Place of residence (state and city).
Degree of accountability.
Salary levels are based on a variety of factors, including geography, reputation of the employer, experience, and qualifications. As a general estimate, a commis chef at a reputable restaurant should start making between INR 20,000 and INR 22,000. In contrast, executive chefs may make up to INR 80,000, depending on the industry.  
In India, a chef makes, on average, INR 2.2 LPA as the starting salary and INR 9.1 LPA as the maximum. A chef makes between INR 14k and INR 16k approximately per month. Average salaries, as do the pay scales for each restaurant and venue, vary from state to state. Due to greater living expenses in places like Mumbai, Gurgaon, and Bangalore, chefs typically make more money than those in similar roles in other states. Generally speaking, you will be paid more for working in a more distinguished setting. Additionally, your pay increases with the number of people you manage and the number of duties you have. 
Unique elements ITM University Offers  
The goal of ITM-IHM is to support students in gaining professional skills and a career perspective. The main objective of the faculty is to prepare the students for the future and inspire them to reach their full potential. ITM's hotel management course in Mumbai are worth considering if you are thinking about a career in the hospitality industry. It is the best way to start a lucrative career. It concentrates on fostering management excellence and a global outlook.  
ITM's Hospitality Management courses are the perfect place to begin your journey because of their various added benefits, such as the State-of-the-art Infrastructure, Global Internship, and Placements, Soft skill training by corporate partners, Interaction with International partners, Industrial Visits and Guest Workshop 
Conclusion 
This is the ideal career for you if you are passionate about food and enjoy cooking. Being a successful chef depends on a number of factors that you need to think about. You must first determine whether a profession as a chef is suited for you by examining your personality, talents, and interests. Next, consider the kind of chef you want to become and investigate the culinary schools that can help you achieve that goal. 
FAQs 
Is a Career as a Chef a Good Option? 
Even though becoming a chef can be a highly fulfilling career, you must master all the culinary skills and methods that are employed in a professional kitchen on a daily basis in order to succeed in this field. Although some head chefs have gained experience through on-the-job training and promotion, attending a culinary school is the ideal option. 
What does an Ordinary Work Week look like? 
A typical chef job requires more than fifty hours per week, including weekends, holidays, and late nights. A chef in a restaurant should be prepared to put in 12 to 14 hours a day, seven days a week. And that is essentially the norm for the sector. 
How to Look for a Job as a Chef? 
To Become a Chef, you need to do the following things:  
Obtain an appropriate education certification, such as an A Level or GSCE.
Enroll in a formal culinary program.
Clear your culinary coursework with culinary institutes in India to obtain a professional credential.
Get experience working in a professional kitchen.
Get a full-time position in a prestigious restaurant.
What is the Significance of Obtaining Industry Certifications? 
A certification attests to your possessing the abilities you assert. Even though you have worked hard for years in a commercial kitchen, you can't demonstrate your ability unless you get the opportunity to apply what you have learned. A certification validates expertise acquired over several years of employment. 
How do I begin a career as a chef? 
Enrolling in a one-year course like a Certificate Course in Food Production or a Certificate Course in Bakery will help you get started early in your career as a chef. You can enrol in an undergraduate or diploma program in culinary courses, hotel management, or catering technology if you wish to continue your education. 
What are the qualifications for becoming a chef? 
To be eligible for degree programs like Bachelor of Culinary Arts (BA), Bachelor of Hotel Management (BHM), Bachelor of Catering Technology, and Culinary Arts (BCTCA), students must pass the 10+2 exam.  
How can I become a chef once I graduate from high school?
There are several courses one can take to become a chef. Following are the few courses one can attend if interested:  
Hospitality and tourism management
International culinary arts
Bachelor of Science in hospitality
BA in culinary arts
Diploma in Patisserie and confectionery
What is the required number of years to become a chef? 
Although there are other educational pathways one can take to become a chef, many students opt to finish a three- or four-year program in culinary arts. 
Dignified with Rankings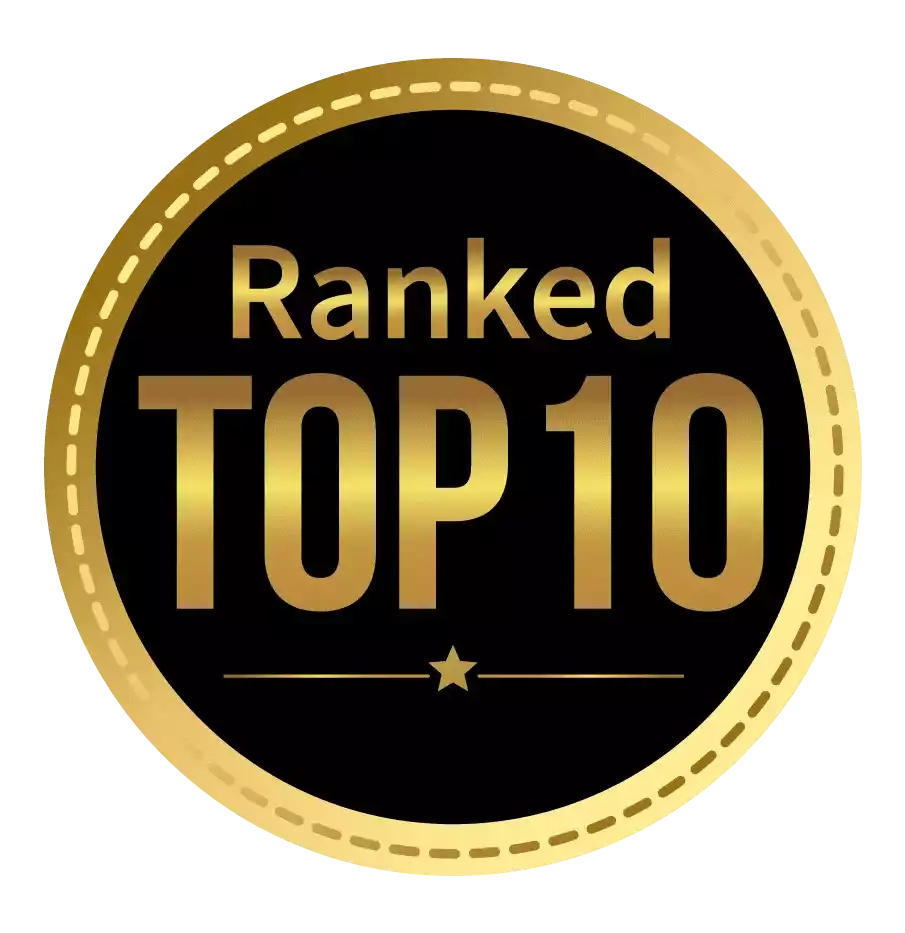 Amongst India's most promising Hotel Management Institute by Higher Education Review 2021
---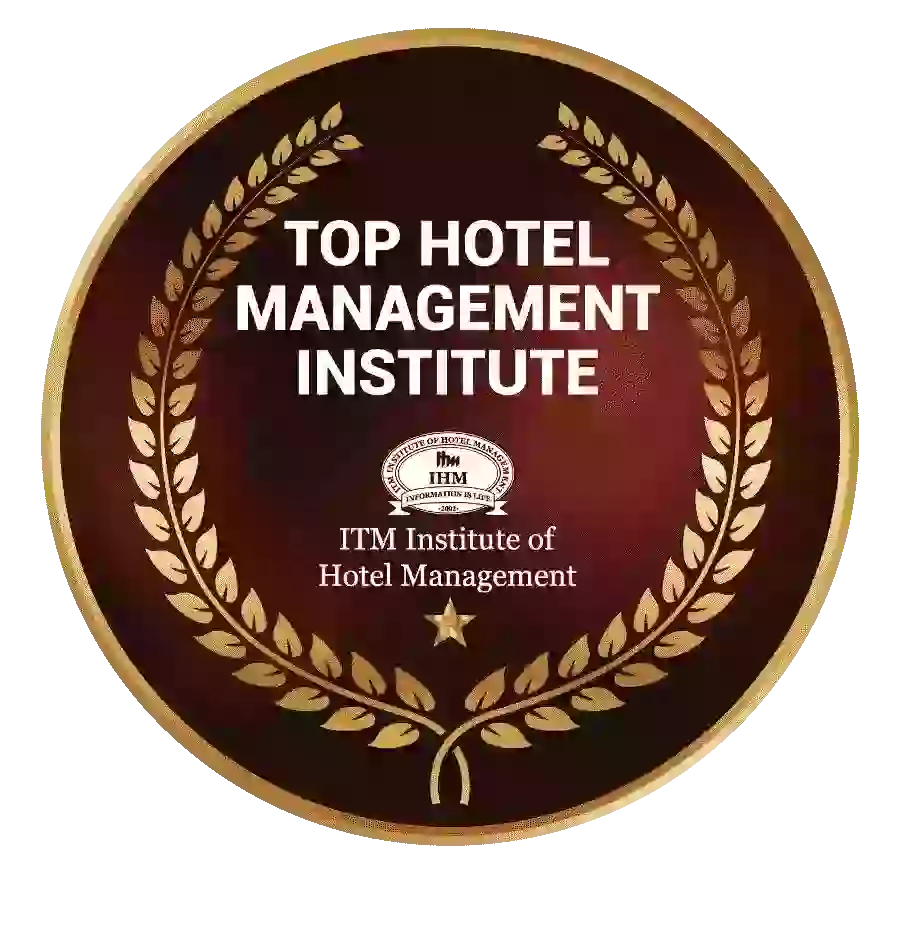 Ranked Top Hotel Management Institute awarded by Times Education Icon 2022
---
Quality Education, Outstanding Administration & Leading Infrastructure by Educational Excellence Awards & Conference 2021
---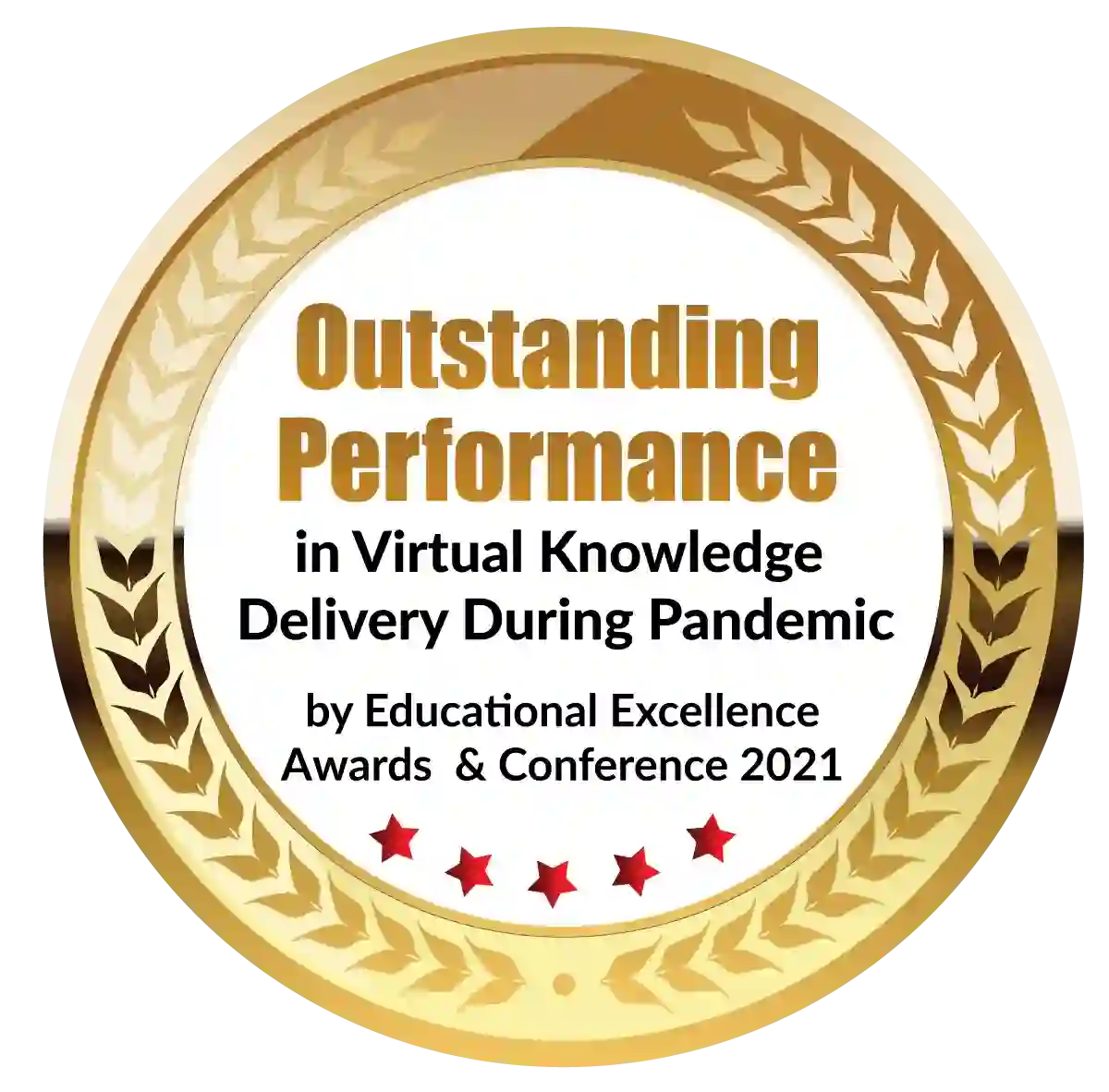 Outstanding Performance in Virtual Knowledge Delivery During Pandemic by Educational Excellence Awards & Conference 2021