Students Trained & Placed
Kitchen Training Facility
International & National Internships only at 5-star Properties
One to One Corporate Mentorship
An Entrepreneurial Culture at the Campus
Dignified with Rankings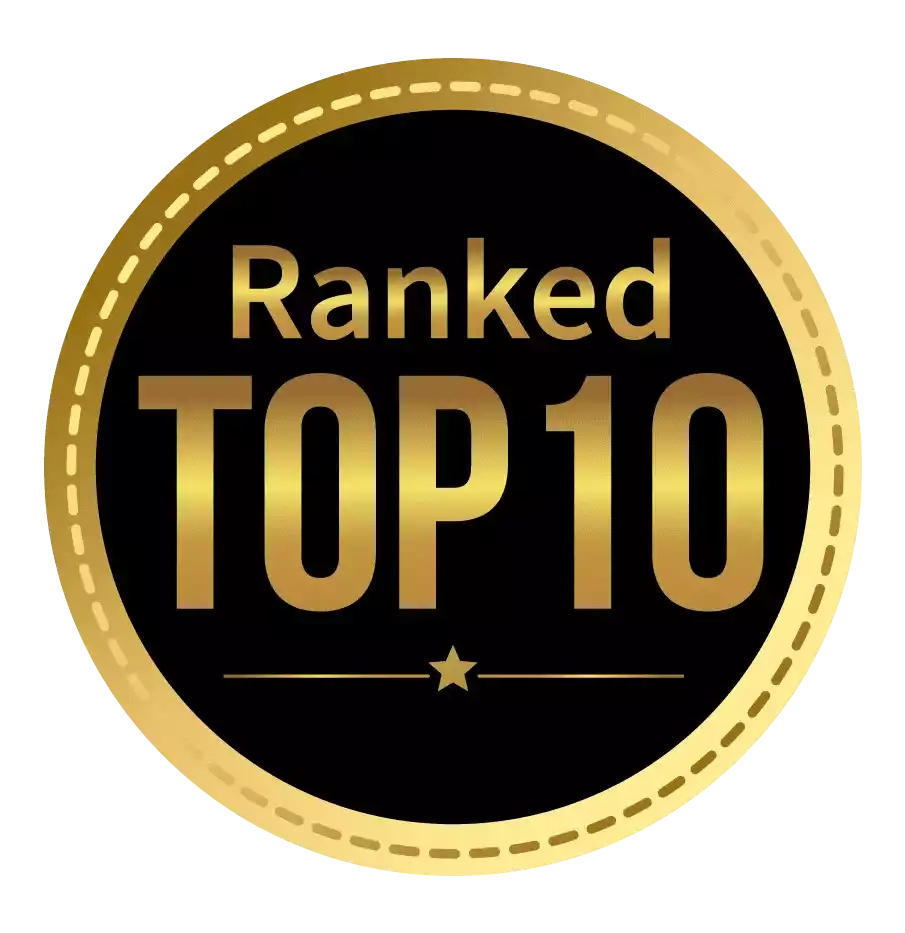 Amongst India's most promising Hotel Management Institute by Higher Education Review 2022
---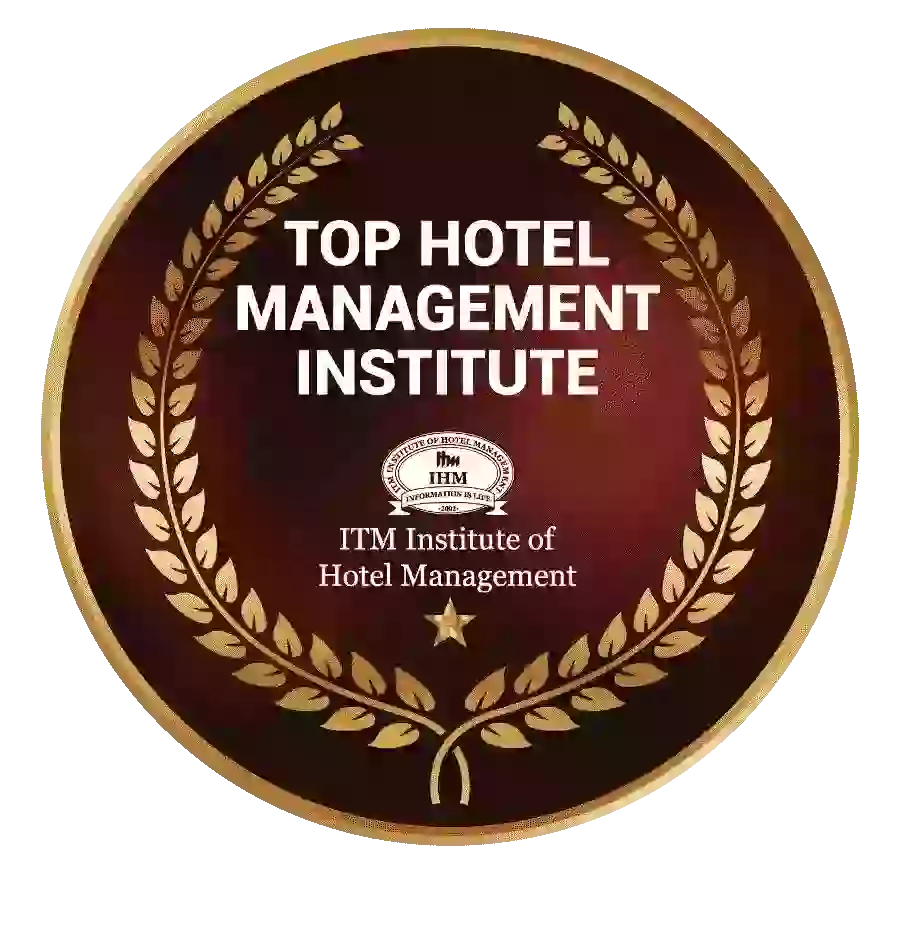 Ranked Top Hotel Management Institute awarded by Times Education Icon 2022
---
Quality Education, Outstanding Administration & Leading Infrastructure by Educational Excellence Awards & Conference 2021
---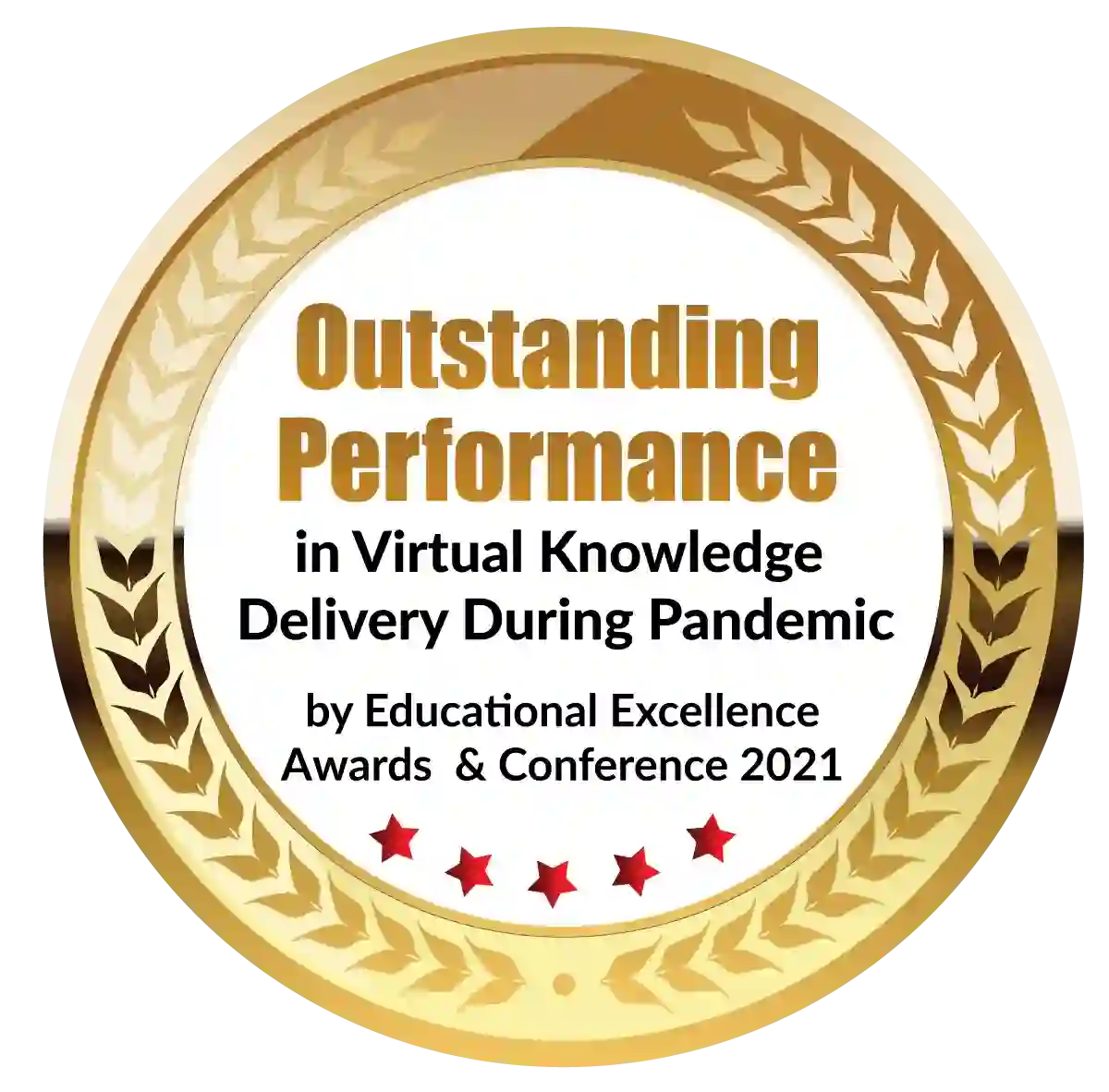 Outstanding Performance in Virtual Knowledge Delivery During Pandemic by Educational Excellence Awards & Conference 2021
A BSc Hotel Management Studies provides a thorough understanding of the hotel and hospitality industry, as well as the travel and tourism sector. Hospitality studies are one of the most sought-after Hotel Management courses in Mumbai. A degree in hospitality management will prepare you to take advantage of the industry's numerous opportunities.
Hospitality management is a competitive industry that contributes significantly to the global economy. In addition, the tourism and travel business makes a significant contribution to the global economy.
BSc Hotel Management Studies is an undergraduate program of 3 years that is separated into six different semesters. This course is open to anyone who has completed their 12th grade in any of the streams. A candidate who has passed his 10th grade and has a diploma in any of the streams can also apply for a B.Sc in Hospitality.
Let us look into some of the perks that you might obtain with a degree of B.Sc in Hospitality Studies.
A Wide Range Of Career Advancement Possibilities
The hospitality industry is one of the major sectors of advancements in today. It employs a large number of people and covers a large portion of the global economy. Graduates of Maharashtra's best hospitality schools can work at large restaurants and hotel companies. You can work your way up from executive to manager.
After earning a bachelor's degree, one can pursue a specialization in hospitality and obtain a master's degree. M.Sc in hospitality studies, M.Tech in hospitality, MBA in sales, and other options are available.
Job Openings at an Easy Entry Level
This job is part of the hospitality industry, and it necessitates a strong personality as well as excellent communication skills. When it comes to the scope of this subject, students can learn from top event management colleges, as event management businesses are in demand for anything from political rallies to tiny engagement parties. The possibilities are endless, especially if you are adept at preparing things for a low cost.
Hotel Management Syllabus
After graduating from a Top Hospitality Studies College in India, you will have a plethora of work prospects. There are numerous opportunities for new graduates and freshmen in the hospitality management field. The hospitality business is one that does not require seasoned workers and instead gives young graduates opportunities. You will find many jobs in hotels, restaurants, resorts, and event organizations shortly after completing your B.Sc in Hospitality Studies.
Let's have a look at some of the employment roles that might be a better fit for you. A few employment profiles for B.Sc. in Hospitality Studies grads are listed below.
Event Manager
Housekeeping head
Front desk executive
Chef
Hotel Manager
A healthy balance of day-to-day commercial activity and customer service functions is provided by hotel management. Find out what else draws individuals to this in-demand job and get some insider advice on how to get started.
The hospitality industry has evolved into the pinnacle of achievement. It has become a promising sector due to the increasing quantity of job opportunities. There are around 187,000 hotels around the globe right now. The statistical data goes beyond your wildest dreams, revealing the endless potential in the hospitality business. According to the data, the hotel business adds a new job every 2.5 seconds. If you do the math correctly, you'll discover that approximately 34000 job vacancies occur in a single day! Hotel Management has gained traction in an era where people are focusing more on Management and Engineering degrees.
It is currently a well-established industry with several prospects, which explains the rise in the number of hotel management colleges in India.
Now, you could be wondering that some other disciplines offer good employment chances as well, so why should we focus on this one? For those looking for solutions, we've compiled a list of reasons why this is one of the best job possibilities.
Taking up early responsibilities
Fast growth, on-the-job training, and prospects for career advancement are all compelling reasons to seek a career through Hotel Management courses in Mumbai.
From front-of-house departments like reception and personal services to housekeeping, maintenance, and catering, hotel managers are accountable for every facet of the property they work for. Hiring personnel, managing budgets, handling public relations, and setting sales targets are just a few of the behind-the-scenes responsibilities.
Travel Opportunities 
One of the most exciting aspects of a job in hospitality is the opportunity to travel. You have the opportunity to tour the world while working. If you work in the hotel or event management industry, you can travel to many locations in India and internationally. Continually greeting new customers to the hotel means you'll face fresh challenges and requests every day, which will keep your workday fascinating.
The possibilities in Hotel Management courses in Mumbai are infinite, and you'll need to be adaptable to take advantage of them. You could work for a small or large hotel chain, as a general manager or in individual divisions, and in a range of settings, such as metropolitan cities or seaside places. You'll have the opportunity to meet and interact with folks from all around the world. 
A workplace with a lot of energy
You'll like the work you're doing in the hospitality industry. It's a lot of joy to serve people and earn satisfaction from your profession. Working in the hospitality business necessitates a high level of energy and enthusiasm. You must be presentable and active because you will have numerous opportunities to interact with people and learn about various verticals.
Potential earnings
Salaries in the hotel, travel and tourist industries have traditionally been higher than in other businesses because there are still certain positions in these industries that can be financially rewarding.
Job fulfillment
As a hotel manager, your job revolves around people, thus you must be a people person. Your goal is to make every guest's stay as comfortable and delightful as possible while maintaining the highest levels of customer service. In a nutshell, it is your responsibility to make people happy.
Knowing that this was accomplished through positive feedback and favorable evaluations will give you a tremendous sense of accomplishment and motivate you to attain even better outcomes.
Input from the imagination
The hospitality and tourist industries require creative people in order to thrive and expand. To succeed as a hotel manager, you'll need to be able to consistently come up with and implement new ideas, such as themed afternoon teas or guided tours, to improve the service you give.
New initiatives require a lot of effort to get off the ground, but because the guest experience is so important to a hotel's business, employers are usually open to innovative ideas, especially if they will enhance or strengthen the company's reputation.
Excellent Salary Packages
Over the last decade, the overall cost of living has risen around the world. Candidates are looking for positions that will pay well in light of this issue. It should come as no surprise that hotel management can provide you with whatever you desire. The hospitality industry guarantees remunerative work that will suffice to cover your bills while also providing prospects for future advancement.
General Manager is one of the top positions in which a hotel management candidate can earn a good income. A hotel manager is in charge of overseeing all of the hotel's activities. Executive chef is the second most lucrative job title.
Without a chef, hotels and restaurants are like fish without water. So, perhaps one of the many reasons chefs are handsomely compensated is that the flavor they deliver to consumers speaks volumes about the quality and distinctiveness of a hotel's cuisine. As the number of years of experience grows, so does the remuneration package. This is the primary purpose of enrolling in this program.
Openings that are creative, exciting, and one-of-a-kind
The hospitality business offers a variety of employee profiles and descriptions. This is unquestionably one of the few industries that allow for the presentation of creative and out-of-the-box concepts. You will never feel like you are locked in a boring circle because some job profiles continually demand innovation. The following are some of the most inventive and intriguing job profiles in hotel management:
Dignified with Rankings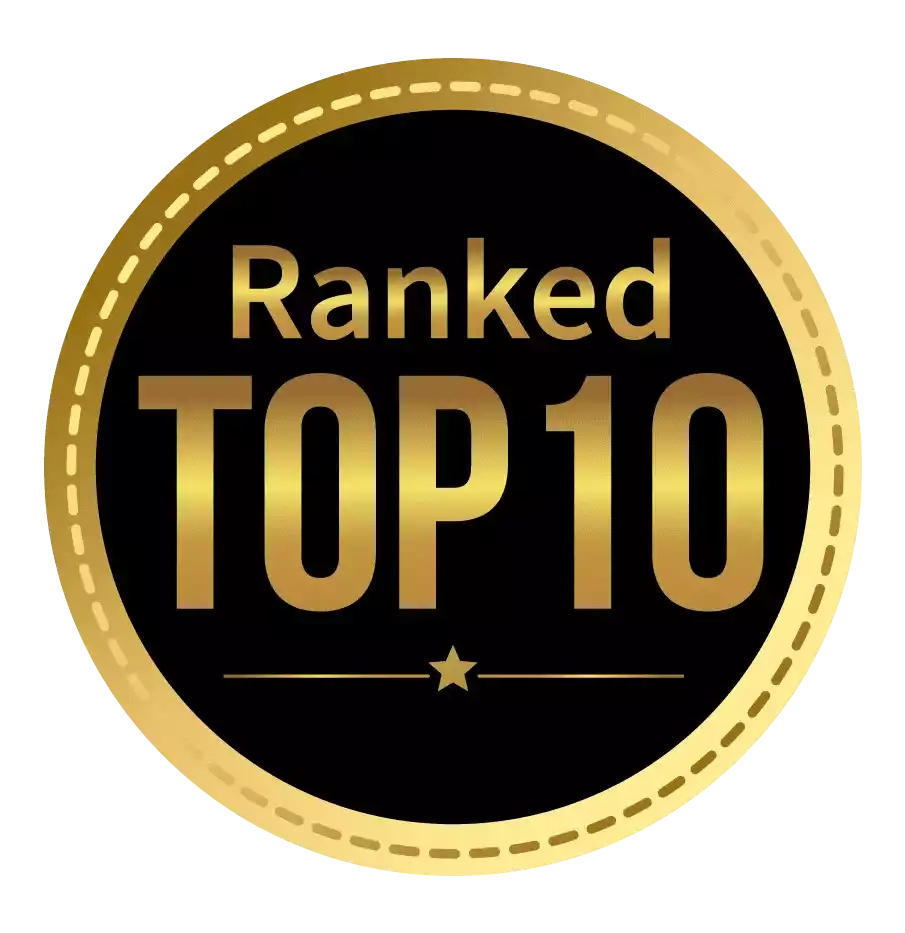 Amongst India's most promising Hotel Management Institute by Higher Education Review 2021
---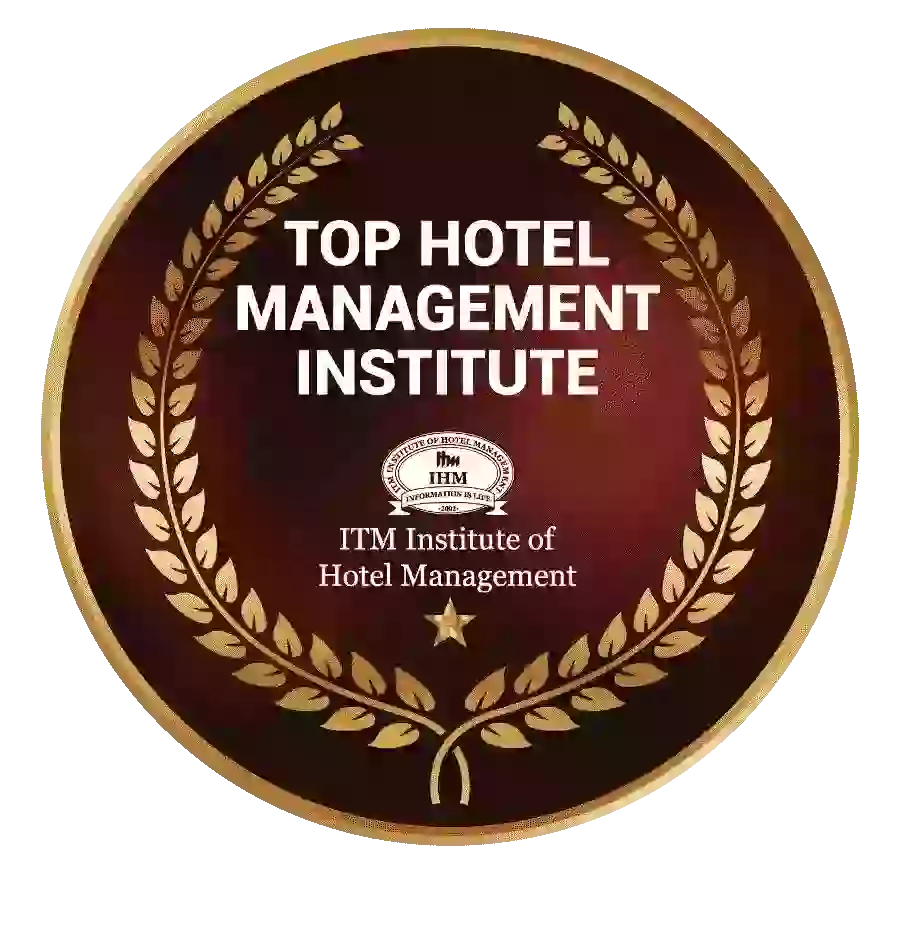 Ranked Top Hotel Management Institute awarded by Times Education Icon 2022
---
Quality Education, Outstanding Administration & Leading Infrastructure by Educational Excellence Awards & Conference 2021
---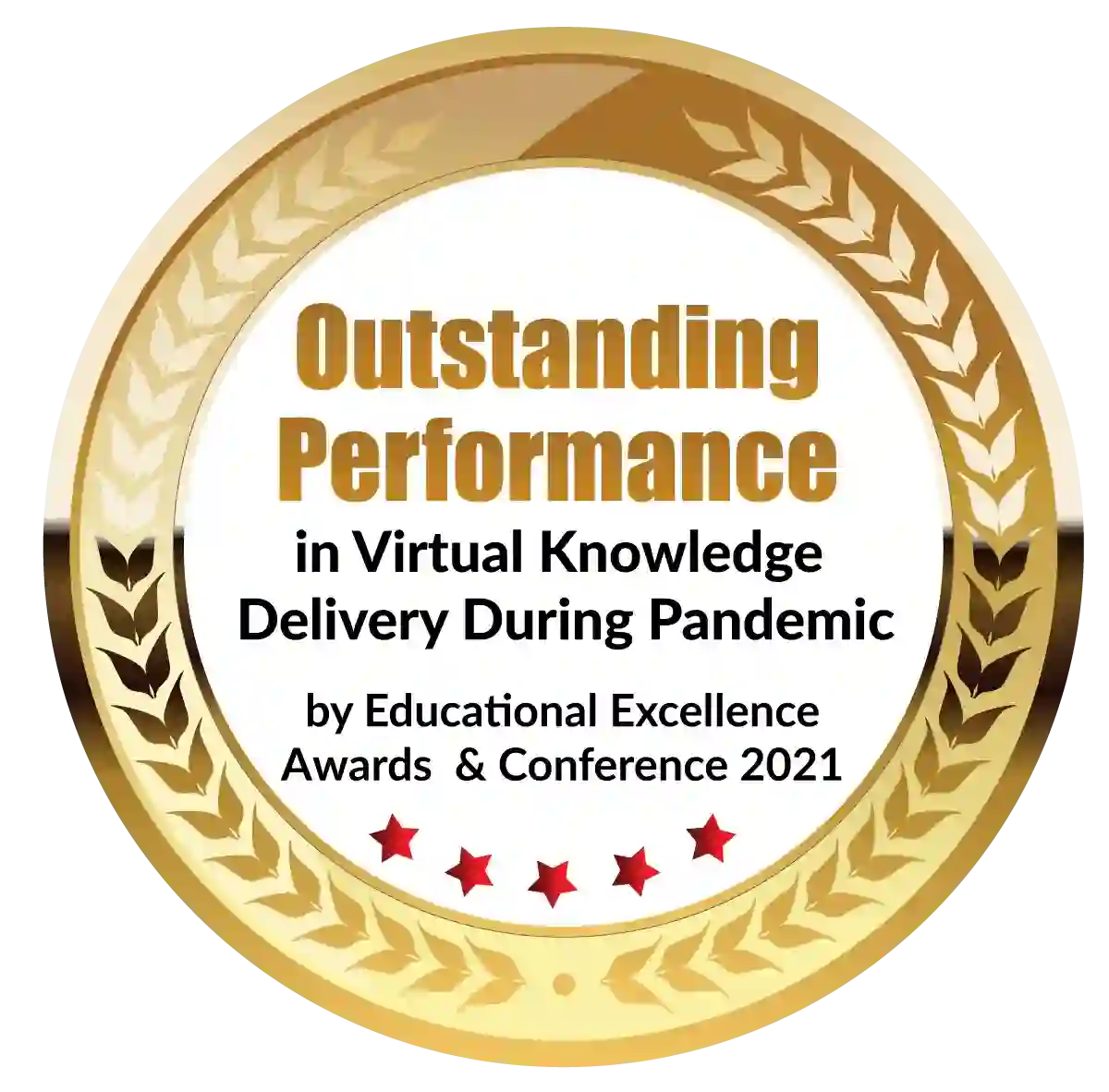 Outstanding Performance in Virtual Knowledge Delivery During Pandemic by Educational Excellence Awards & Conference 2021