Students Trained & Placed
Kitchen Training Facility
International & National Internships only at 5-star Properties
One to One Corporate Mentorship
An Entrepreneurial Culture at the Campus
Dignified with Rankings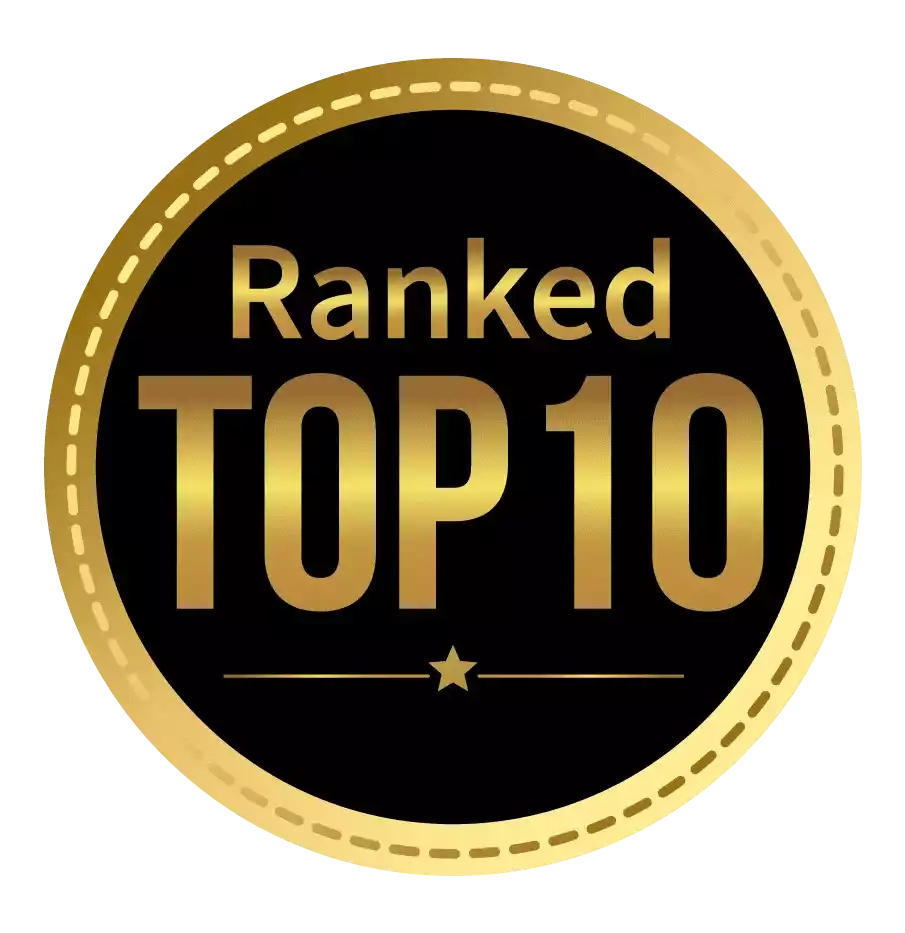 Amongst India's most promising Hotel Management Institute by Higher Education Review 2022
---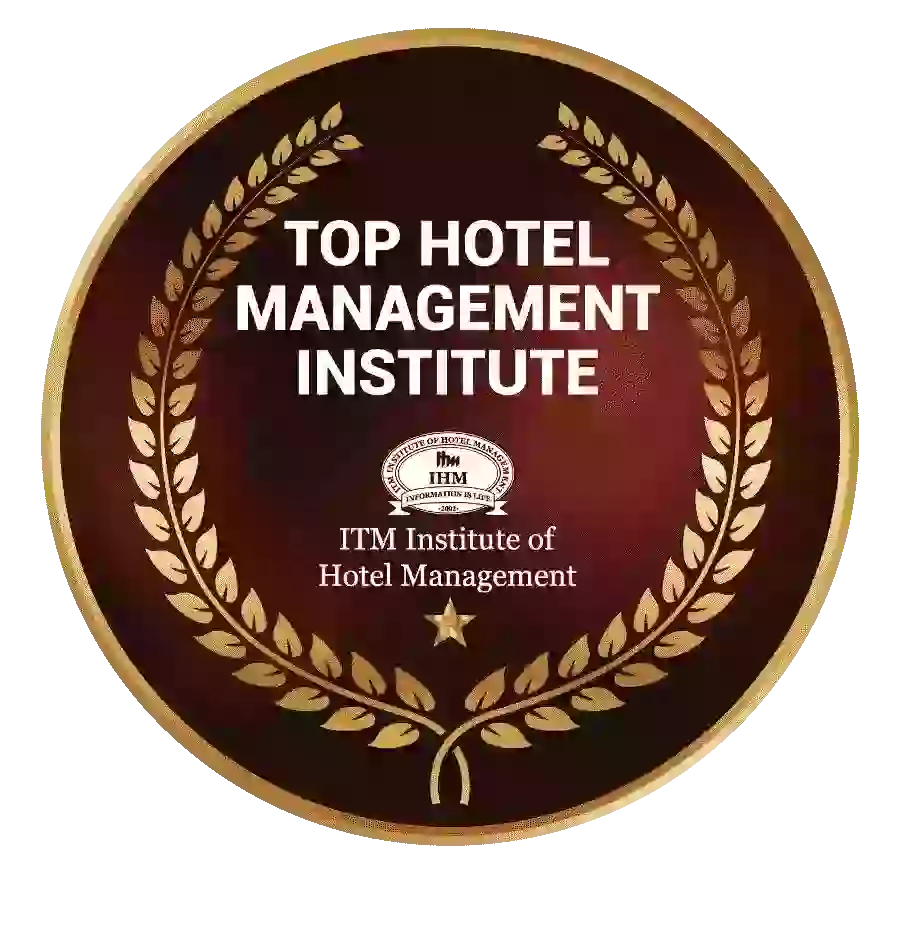 Ranked Top Hotel Management Institute awarded by Times Education Icon 2022
---
Quality Education, Outstanding Administration & Leading Infrastructure by Educational Excellence Awards & Conference 2021
---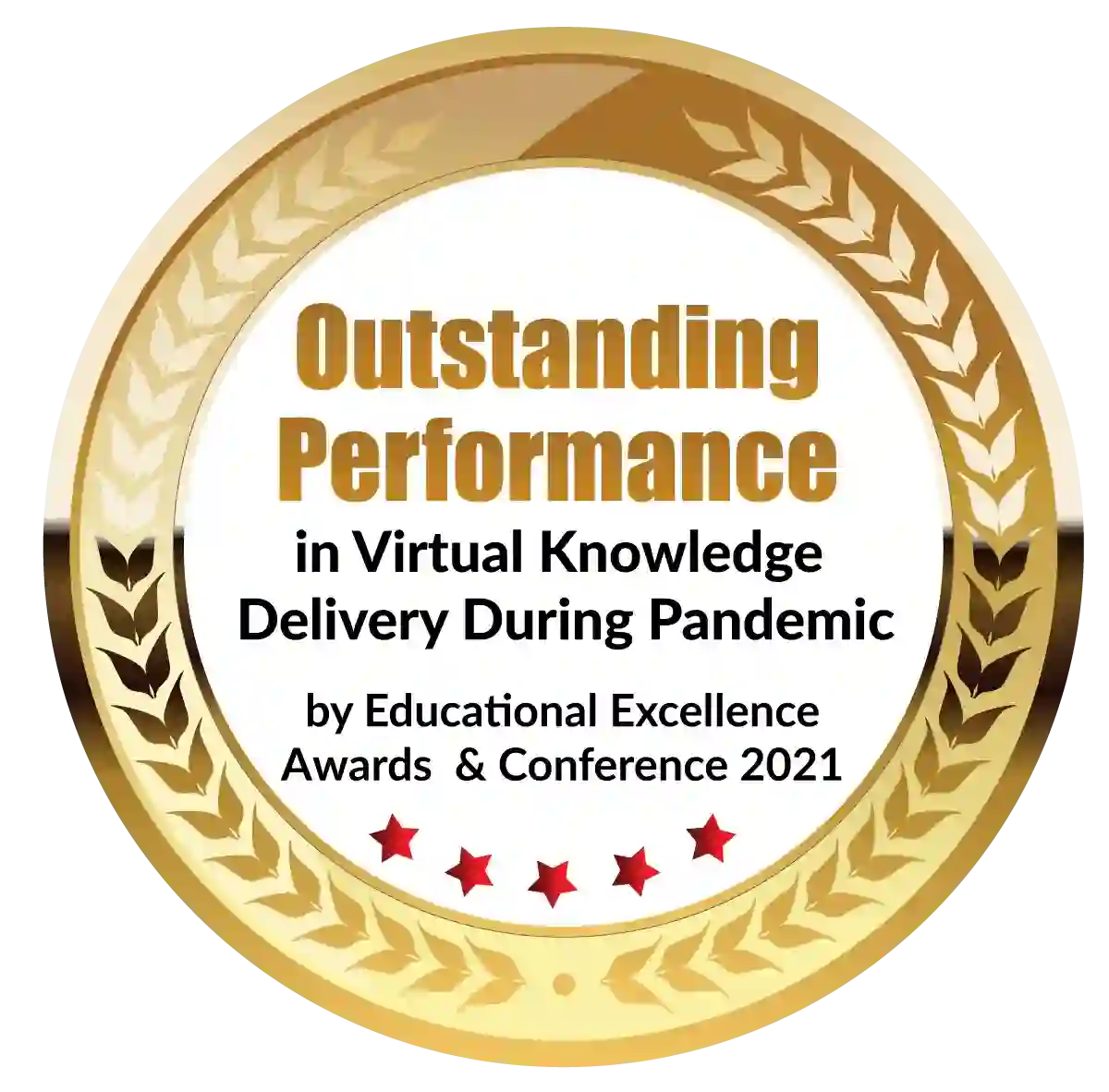 Outstanding Performance in Virtual Knowledge Delivery During Pandemic by Educational Excellence Awards & Conference 2021
Hotels are in high demand in our globalized society, and they fight to set the standard for customer service. At the same time, they must cater to a diverse range of cultures and tastes. International hotel management courses cover the management of hospitality establishments such as hotels, private estates, restaurants, resorts, and spas, as well as the delivery of related services. International hotel management courses will provide you with the information and skills necessary to succeed in the profession. A mix of academic knowledge and a strong network of industry contacts can help you gain the sophisticated grasp of hotel operations and worldwide business strategy that you'll need to succeed in this fast-paced profession. Read this blog to learn everything you need to know about international hotel management courses so you may pursue your dream job!
International hotel management diploma
A diploma serves as proof that you have reached a certain degree of competence in a certain field of study. Following graduation, you will normally either start working or continue your studies at a higher level. What does diploma international hotel management courses entail? Students in this program of study are often introduced to the abilities required to deal with the particular difficulties posed by running a hotel that welcomes guests from all over the world.
The curriculum might cover topics including workplace communication, hotel administration and operations, tourism, event planning, marketing, housekeeping management, and study of a second language. There may be chances for internships or hands-on learning in some international hotel management courses.
When you apply for jobs, having this diploma might help you qualify for higher positions, and it might help your employer think more highly of you when it comes time to make promotions. Many aspects of the hospitality business can benefit from the communication, customer service, and management abilities you could acquire through the curriculum.
Coursework for this diploma is available at varying costs from several universities in various nations. Costs for various international hotel management courses will vary as a result.With this diploma, you might land a managerial position in a hotel that caters to business travellers or visitors from other countries. You might also be able to get a job in one of the hotel's other departments, such as the ones in charge of catering, event planning, concierge services, housekeeping, dining, guest relations, booking, marketing, or services. To make your hotel open and welcoming to everyone, you might also be asked to comprehend the traditions and standards of visitors from other countries.
Start immediately by enrolling in the courses needed to obtain a diploma in international hotel management courses.
International Hotel Management Bachelor's Degree Programs
As befits its global mission, BBA International Hotel Management courses are always presented from the viewpoint of global tourism. Additionally, graduates must be able to take part in strategic planning in addition to being able to offer such services. These international hotel management courses combine academic theory with real-world practice. Throughout the course of the programme, students are virtually always given hands-on experience running hospitality establishments.
Restaurant operations, financial management, organizational communication and psychology, personnel training for hospitality and tourism, room division management, and workplace ethics are among the subjects typically taught in Bachelor of Business Administration in International Hotel Management courses. Business economics analysis, market analysis, accounting, statistics, and business finance are also given a lot of attention in bachelor's programs in business administration. Students can choose electives like food tasting, business law, consumer behavior, e-business, marketing, and hospitality events management in a significant number of BBA International Hotel Management courses.
In the hotel sector, graduates have a reputation for being very employable. A BBA in International Hotel Management courses may prove to be graduates' passports to employment in equally prestigious international hospitality institutions, depending on the program's and the university's reputation. Graduates also have the chance to command impressive pay appropriate for someone working in a premium craft.
International Hotel Management Masters Programs
A postgraduate degree that typically takes one to two years to complete is a master's degree. It frequently builds on knowledge acquired during a bachelor's program or, in some situations, through practical experience. Graduate in international hotel management  courses also concentrate on a particular area of study.
What are the Masters in International Hotel Management courses for? By providing an in-depth overview of the global tourism business as well as the specific information and abilities required to operate a hotel or a comparable type of tourist accommodation, this program aims to prepare graduates for entry into the rapidly expanding area of hotel management. Management abilities including leadership, planning, and problem-solving methods are frequently given a lot of attention.In international hotel management courses, the coursework frequently also covers revenue management, risk management, and even fundamental marketing.
Students who complete a master's program with a concentration in international hotel management courses frequently acquire highly transferable abilities like project management and team leadership that help them get ready for a variety of positions in the hotel industry or elsewhere. The goal is to position them favorably in the fiercely competitive market through the combination of general management skills and sector-specific expertise.
Master in International Hotel Management courses doesn't have a predetermined cost. The price varies according to on the country, the length of the program, and the educational institution that is chosen.
One of the most rapidly expanding sectors in the world is tourism. Graduates with a master's degree in international hotel management courses are frequently qualified for a range of positions all over the world. Hotel manager, revenue manager, and division manager are a few examples of potential job titles. International hotel management courses graduates work not only in hotels but also in spas, resorts, and bed and breakfasts, which can improve their employment prospects after graduation.
Make careful to evaluate various possibilities because many universities all around the world provide this specific masters in international hotel management courses. Find your program below, then use the lead form to get in touch with the admissions office of the institution of your choosing directly.
Benefits of enrolling in international hotel management courses
The global travel and aviation industries are currently expanding rapidly. It is spreading its wings in the area of possibilities and careers. Students with a degree in this feild will have many job options in the hotel and hospitality sector. All you need to do is locate an appropriate college where you may pursue your international hotel management courses. The following are some advantages of enrolling in international hotel management courses.
several career options
The industry of hospitality is broad. Depending on the type of region and venue you want, as well as the level of involvement you seek, the sector offers a wide range of leadership positions. You may run hotels, revamp the "customer service" department of antiquated hospitals, or start your own restaurant with an international hospitality management degree. You might be employed by a bar, an airline, or an exhibition space.
world outlook
As students in international hotel management courses graduate, the world is truly your oyster. Would you want to work at home, travel the world, or combine the two? Live near the ocean, in a large metropolis, or run a rural retreat with no towers in sight? Choose between development chances in a developed country like China or a traditional destination like Paris or New York?
Diversity
By definition, hospitality involves making others feel welcome. You might welcome a diverse through-trade of international travellers with a diverse set of tales to tell depending on what sector of the industry you operate in. As the steward of a neighbourhood bar, eatery, or public space, you can also get to interact with a variety of residents. As a leader in the hotel industry, you must strive for diversity; it is not a perk you can simply enter and enjoy. However, the hospitality industry is the perfect place to encourage a diverse and inclusive workforce and clientele.
constructing networks
Knowing people everywhere is the best approach to landing your dream job in your dream location. Studying in a network of students and alumni who cover all the bases is beneficial when doing international hotel management courses. You can locate employment chances and create new commercial and professional alliances with the aid of a broad and comprehensive network. Additionally, it is the finest way to participate in the discussion about what hospitality can be in the post-coronavirus era.
After completing your international hotel management courses at a reputable university, you have a number of employment alternatives to choose from. After working in hotels or in the aviation industry for a while, students can choose to pursue employment abroad. Along with other benefits, these specialists receive hefty salary packages. Students who enjoy traveling can choose this career and go to many different countries.
Dignified with Rankings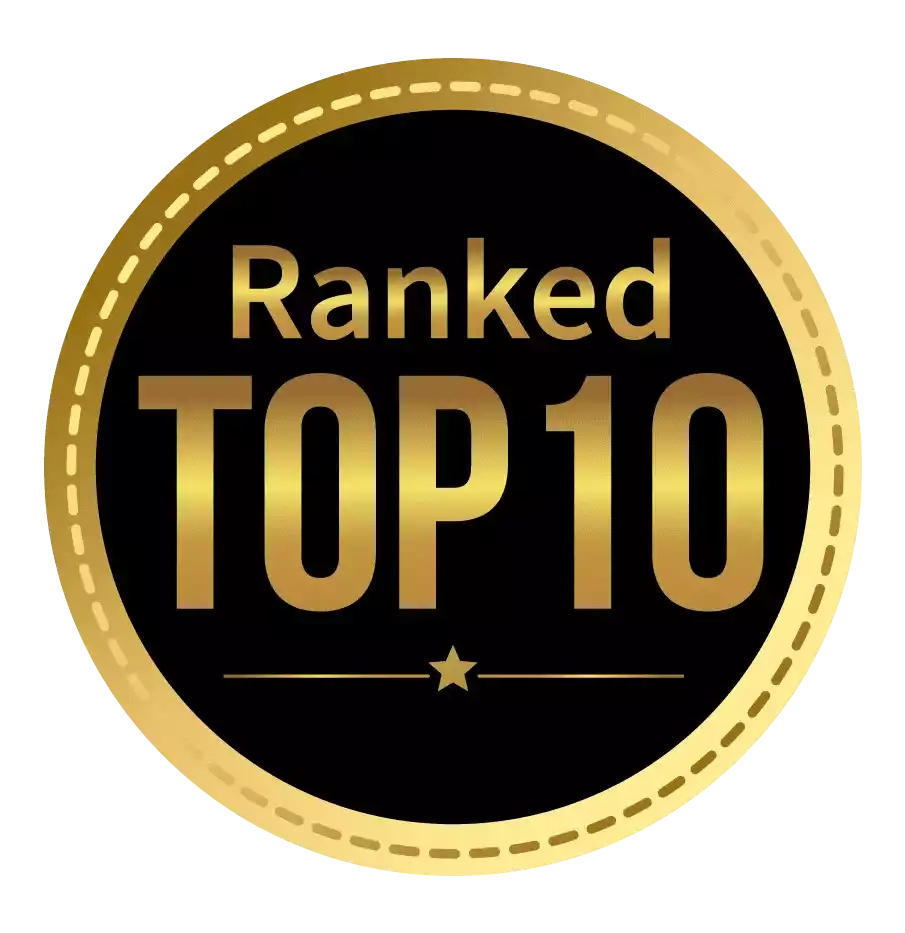 Amongst India's most promising Hotel Management Institute by Higher Education Review 2021
---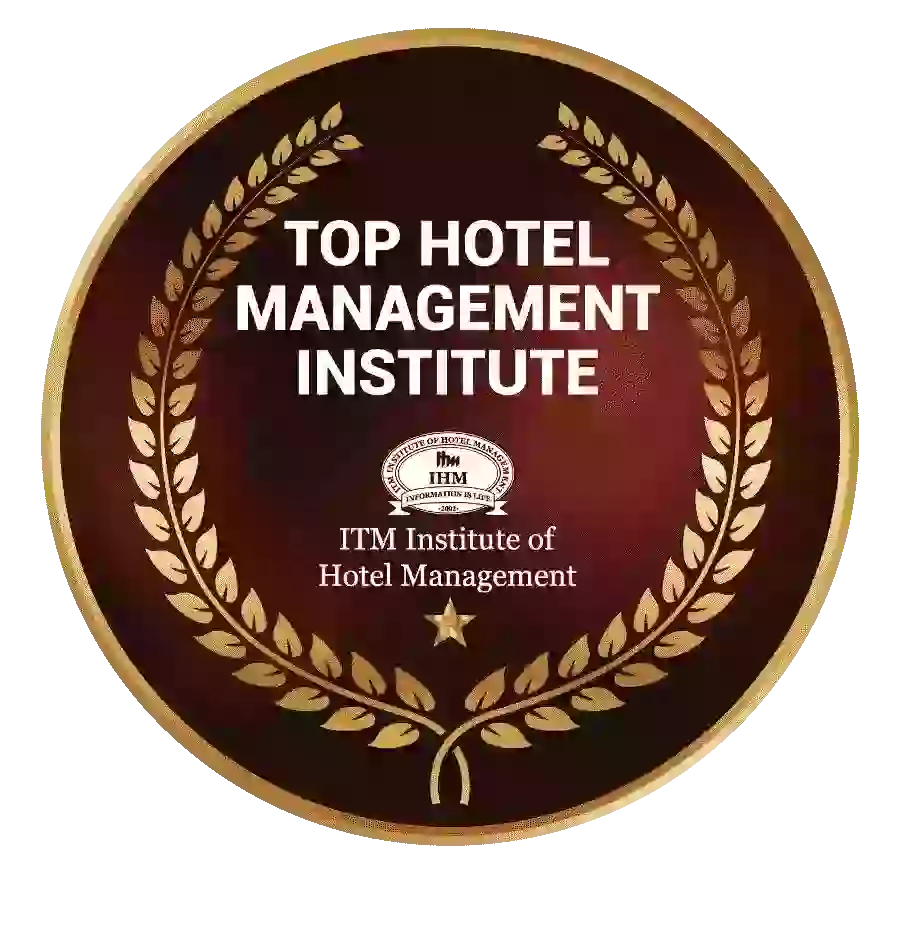 Ranked Top Hotel Management Institute awarded by Times Education Icon 2022
---
Quality Education, Outstanding Administration & Leading Infrastructure by Educational Excellence Awards & Conference 2021
---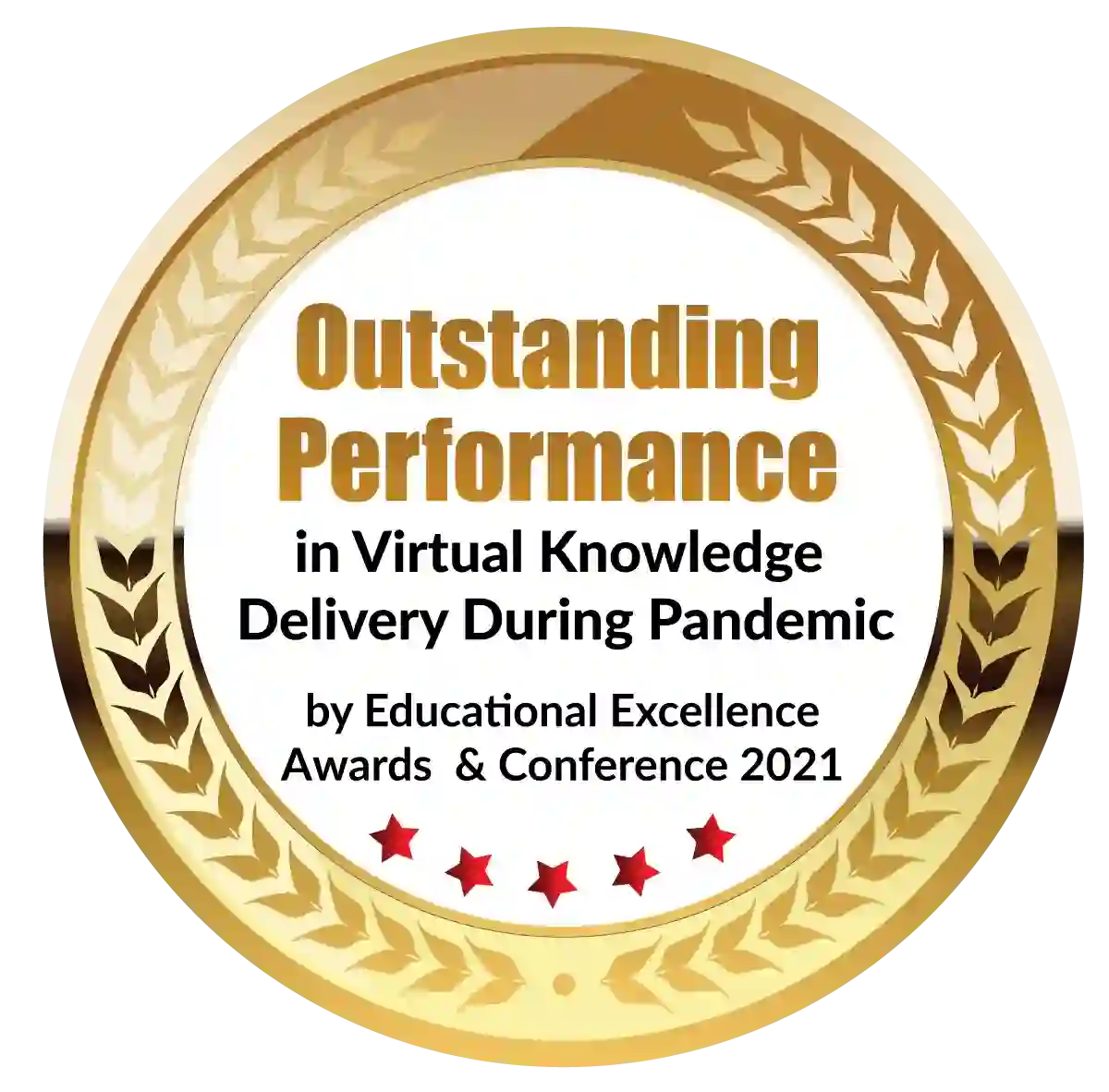 Outstanding Performance in Virtual Knowledge Delivery During Pandemic by Educational Excellence Awards & Conference 2021