Students Trained & Placed
Kitchen Training Facility
International & National Internships only at 5-star Properties
One to One Corporate Mentorship
An Entrepreneurial Culture at the Campus
Dignified with Rankings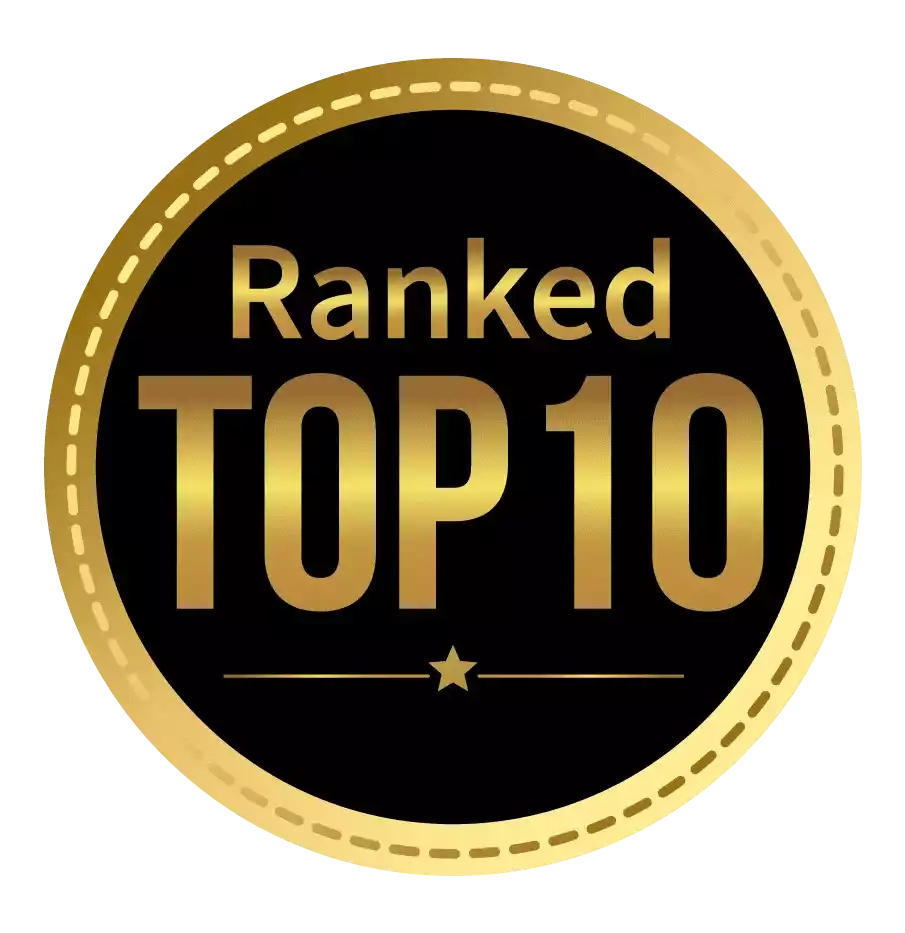 Amongst India's most promising Hotel Management Institute by Higher Education Review 2022
---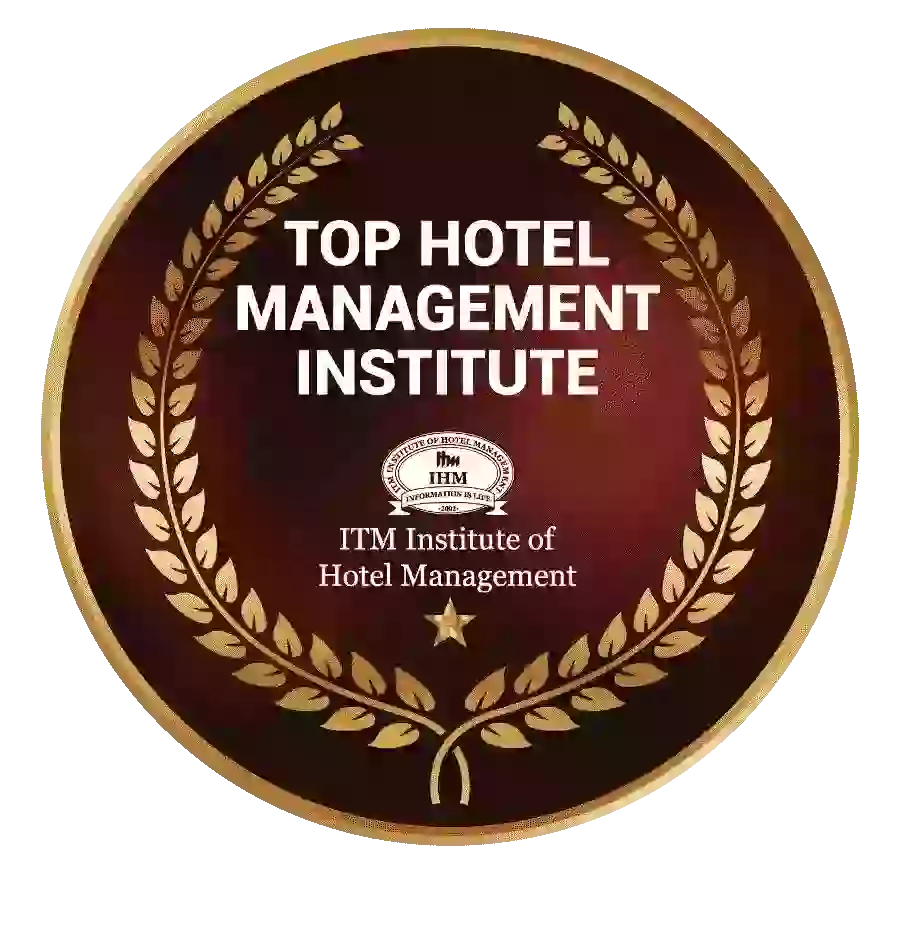 Ranked Top Hotel Management Institute awarded by Times Education Icon 2022
---
Quality Education, Outstanding Administration & Leading Infrastructure by Educational Excellence Awards & Conference 2021
---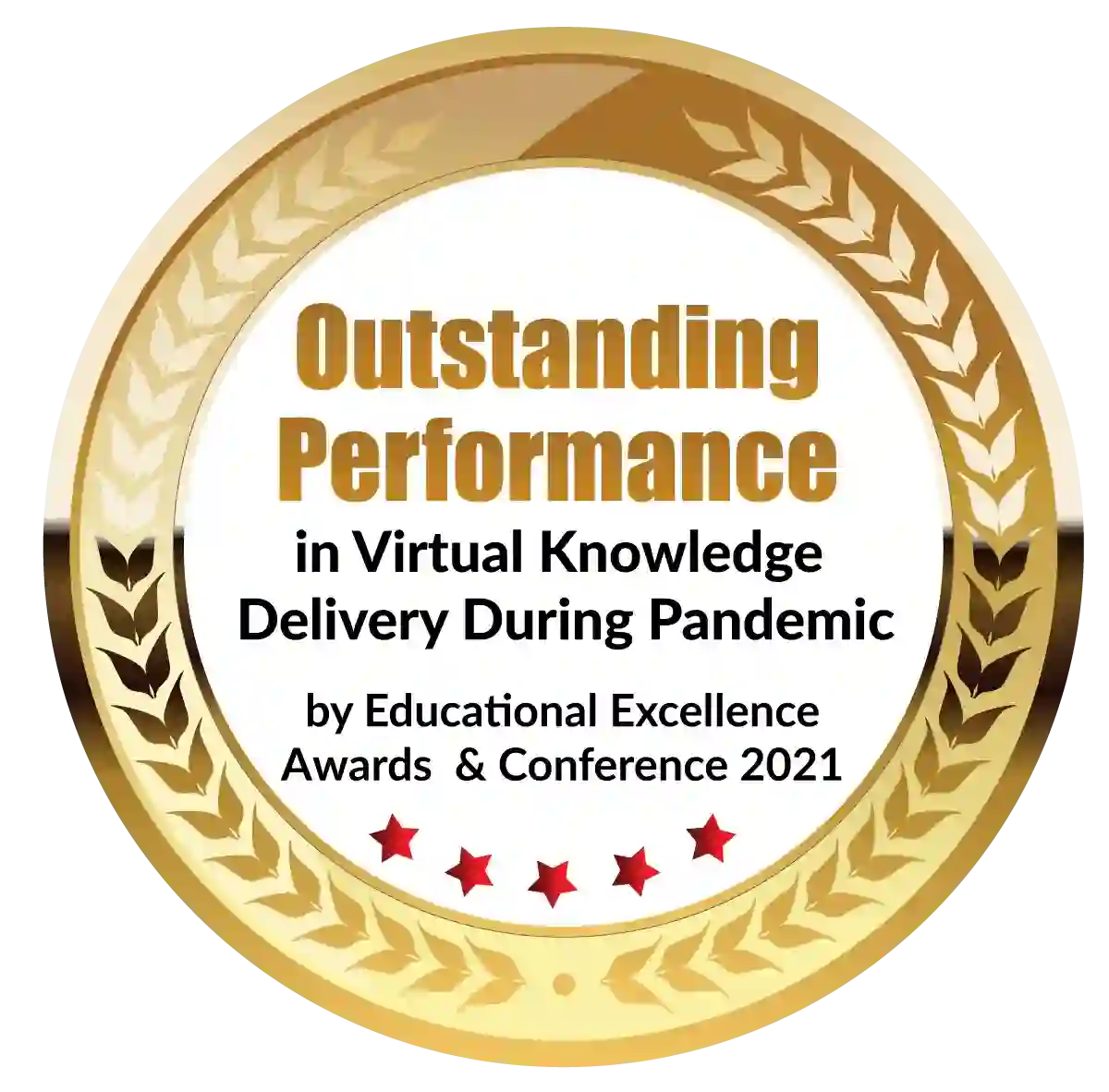 Outstanding Performance in Virtual Knowledge Delivery During Pandemic by Educational Excellence Awards & Conference 2021
There are many hotel management schools in Mumbai, which could provide you with a variety of employment options in the hospitality industry. These opportunities may include working with large, well-known hotels and restaurants, event management companies, businesses that provide food and drink and food services, travel agencies, and well-known travel and tourism organizations.
The second crucial question is who can creatively design your career now that you know how you will proceed. A reputable location to pursue your academic and professional goals in the field of hotel and hospitality management is the hotel management College in Mumbai. The campus, amenities, and course curriculum of the Mumbai hotel management College all satisfy the requirements for NAAC recognition and are current with industry trends.
One of the industries in India with the highest demand is hospitality management. All of this is related to the well-known Indian custom of "Atithi Devo Bhava," which guarantees that satisfying visitors' needs will always be profitable.
This sector supports the growth of India's hospitality, travel, and tourism sectors. Students may be perplexed about their options and where to attend school if they want to pursue a career in hospitality management in India with a degree program in hospitality.
The right amount of course materials must be available to students studying hotel management. A top-notch education from renowned hotel management schools is necessary for the training and skill set needed to work for the most prestigious names in the hospitality industry.
Students should think about the following major benefits of a career in Indian hospitality management before enrolling in a hospitality management course. A thorough analysis of the hospitality and hotel sectors as well as the travel and tourism sector is required for hospitality management.
A hospitality manager oversees a resort, a hotel, or a chain of eateries. He or she may investigate whether a hotel complies with local laws. Students will learn the ethics necessary to comprehend the industry through the specifics of the hotel management course.
For instance, the hotel chain needs problem-solving abilities to maintain operations, control costs, and give visitors a memorable experience. Students will learn about all of these course specifics for Hotel management as part of their degree in hospitality management.
The following list includes some of the crucial business skills that are taught:
Communication skills
Self awareness
Critical thinking
Self confidence
Problem solving
Team management
Leadership skills
Presentation skills
Management skills
International job opportunities
The demand for qualified people to fill the various positions in the hotel industry has increased due to the global expansion of the travel and tourism sector.
A large hotel chain needs qualified employees who can manage the critical hotel operations.
A hotel management course will prepare students for employment with both domestic and international hotel chains.
Both domestic and foreign hotels are interested in hiring candidates with promising potential who can benefit their establishments.
Top motives
Several factors may influence a student's decision to enroll in an institute of hotel management course.
They might do it for academic reasons, financial necessity, a love of cooking, the opportunity to work in a posh setting, or any other satisfaction a student may derive from it.
We'll go over the top reasons why the institute of hotel management might be your best career option given its advantages in this article.
The following are the top explanations:
A high yearly wage
Student career advancement can be aided by learning about hospitality management.
One of the few programs that offers students the chance to earn a high annual salary is hotel management.
Employers are willing to pay students more because they are aware that they receive both theoretical and practical training.
The top positions in a hotel can be filled by students who have the qualifications to manage demanding and difficult operations.
Students can financially benefit by acquiring the necessary experience, going to college, and working in the hospitality industry in addition to high-level positions.
Aptitude for solving issues
An essential skill that students can develop through a good hotel management course is the capacity to solve problems. On a daily basis, dealing with clients from different backgrounds can result in a variety of issues.
A reputable and well-known course will teach aspirants how to react quickly and work to prevent any conflicts that might arise between customers and the brand. Being proactive in the face of different situations may be necessary for long-term career growth and development.
Excellent Compensation Packages
Over the past ten years, the cost of living has gone up everywhere. In light of this problem, candidates are searching for positions with competitive salaries. It shouldn't come as a surprise that a hotel management course after high school can give you whatever you want. The hospitality industry guarantees financially satisfying employment that will be sufficient to cover your expenses and provide opportunities for future advancement.
Communication
Finally, communication skill development is a major focus of professional courses. Candidates with excellent communication skills are frequently sought after in the hospitality sector. Given the dynamic nature of the field and the requirement to interact with various clientele, it is essential to be able to communicate information succinctly, correctly, and clearly.
Their communication skills are frequently honed when aspirants seeking to enter the field receive the proper training. By pursuing professional training from a reputable university, students can gain the skills required by this dynamic and quickly growing field. Many individuals who have the required skills, credentials, and attitude excel in the hospitality and hotel management program and go on to lead successful lives.
Attractive professions
Graduates with degrees in hotel management can find rewarding careers today.
The highest-level managerial and executive positions are open to students who enroll in hotel management courses.
Students who enroll in hospitality management programs are qualified to apply for entry-level positions as well as jobs in the global hotel industry.
Due to the advantages hotel management institute provides to students, hotel management is unquestionably a promising and alluring career option.
Develops business skills
A degree in hotel management institute not only provides students with theoretical and practical knowledge, but also aids in the development of both soft and hard skills.
A hotel management course can help a student develop their business skills, preparing them for success in the workplace.
Dignified with Rankings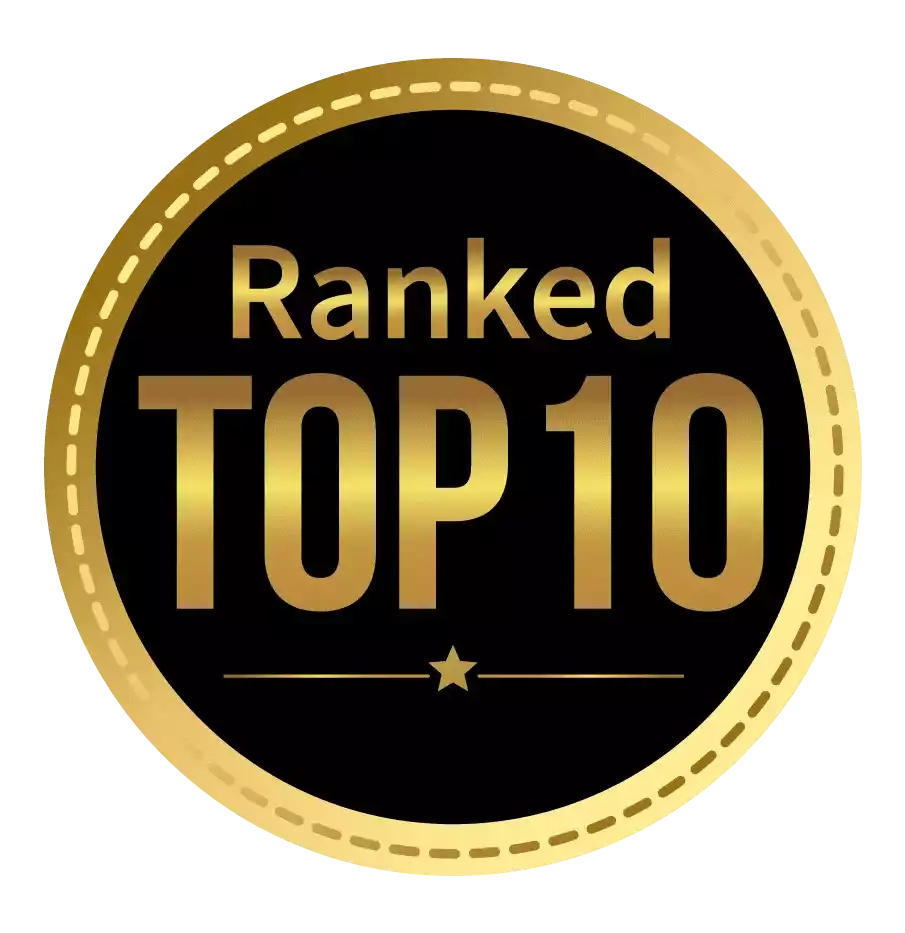 Amongst India's most promising Hotel Management Institute by Higher Education Review 2021
---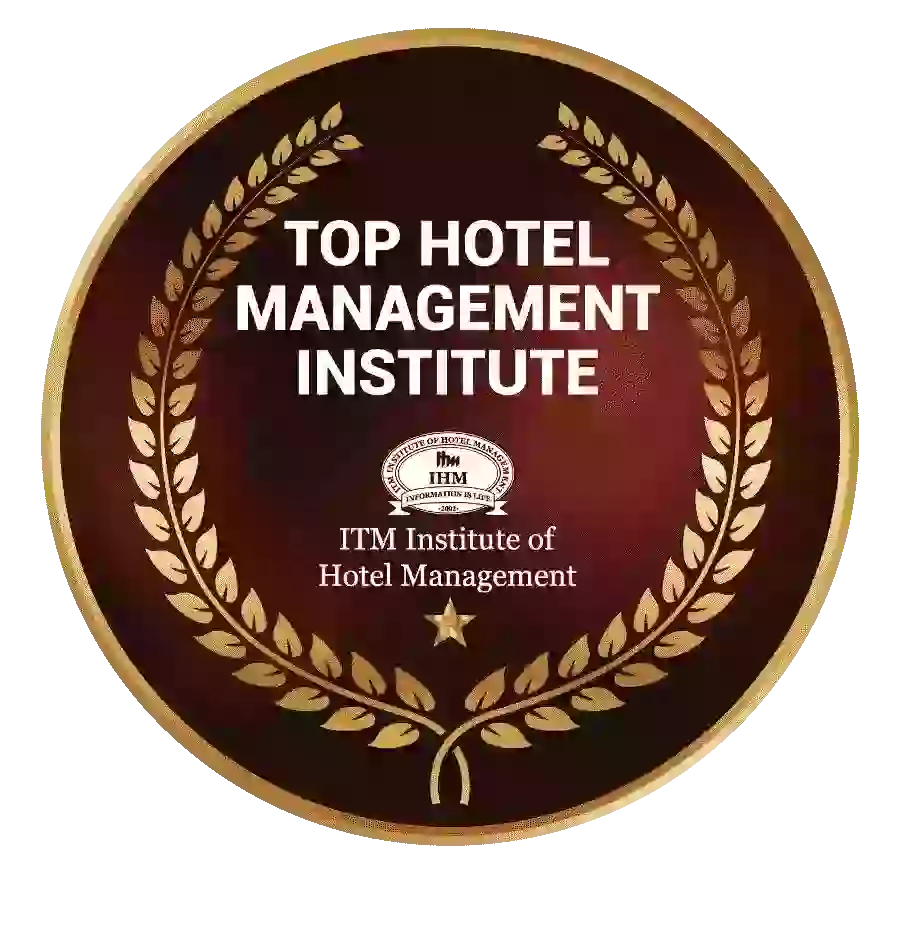 Ranked Top Hotel Management Institute awarded by Times Education Icon 2022
---
Quality Education, Outstanding Administration & Leading Infrastructure by Educational Excellence Awards & Conference 2021
---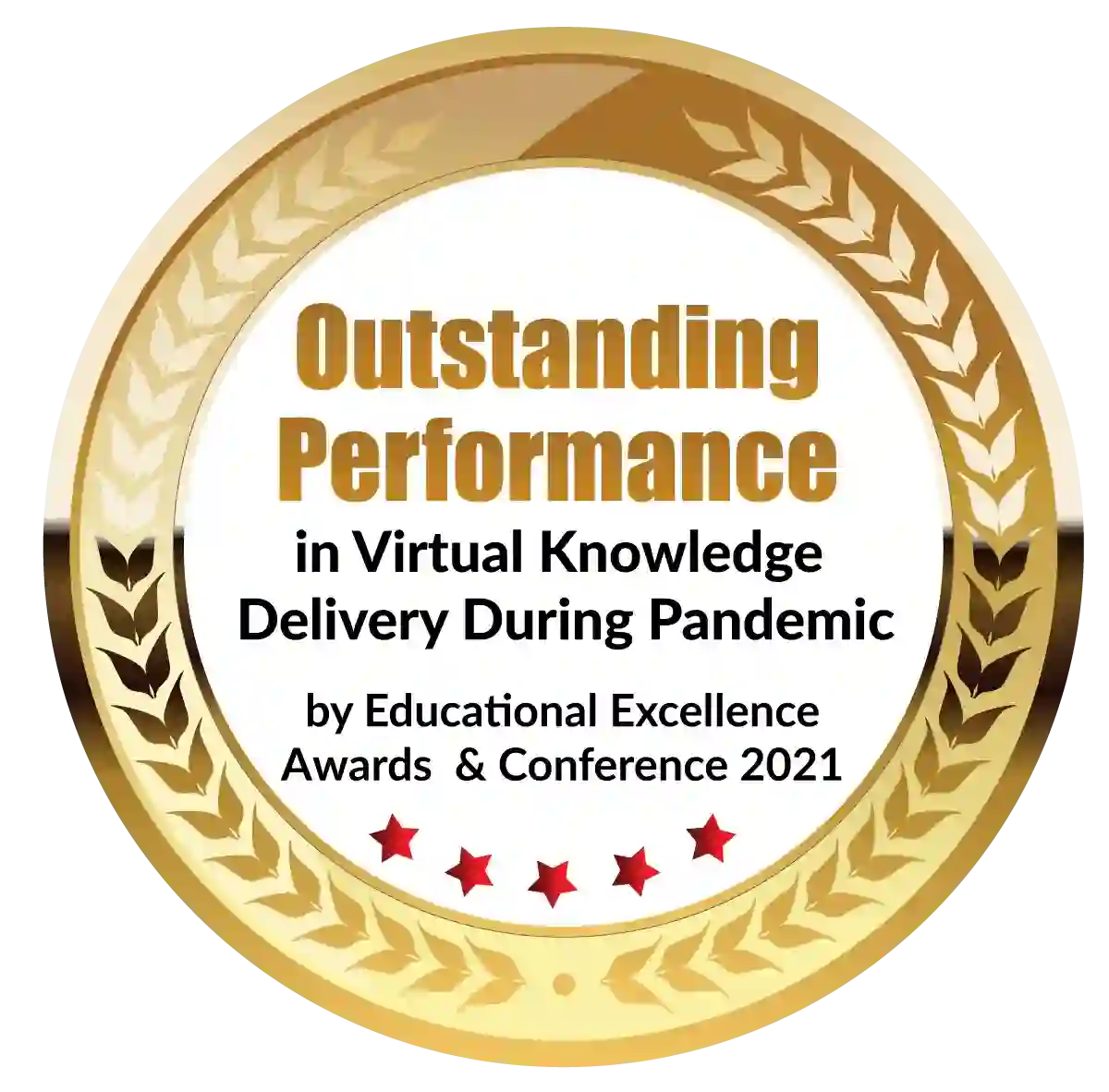 Outstanding Performance in Virtual Knowledge Delivery During Pandemic by Educational Excellence Awards & Conference 2021