Students Trained & Placed
Kitchen Training Facility
International & National Internships only at 5-star Properties
One to One Corporate Mentorship
An Entrepreneurial Culture at the Campus
Dignified with Rankings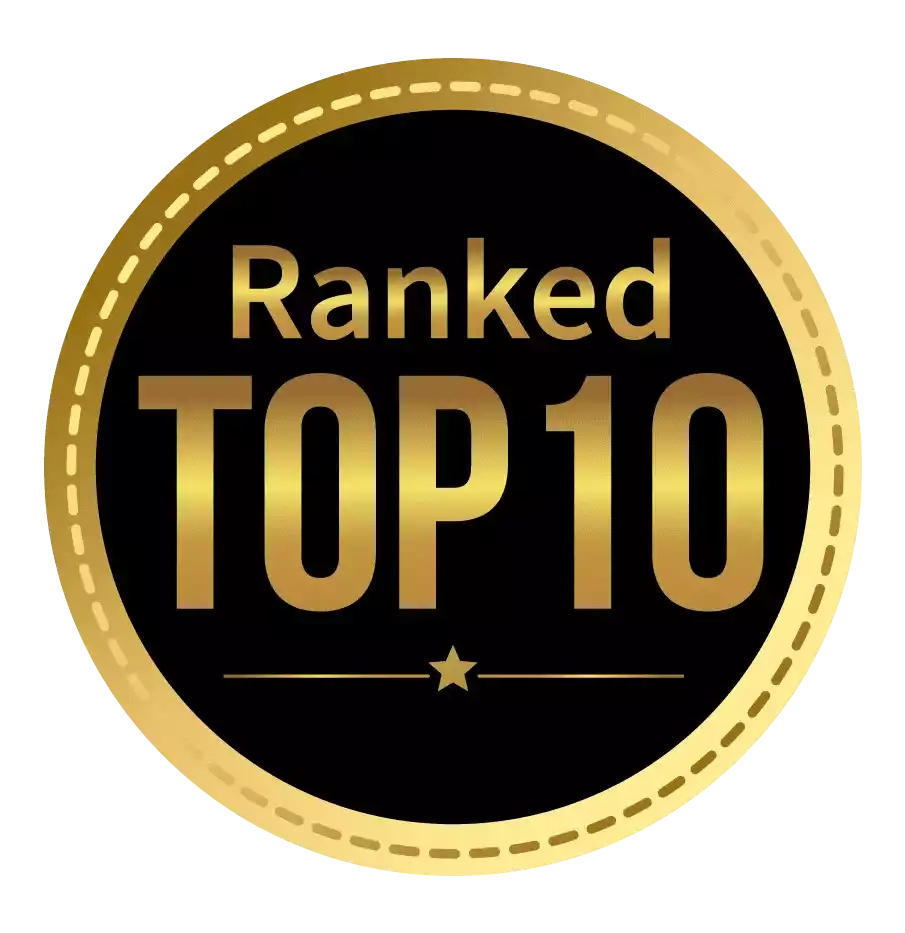 Amongst India's most promising Hotel Management Institute by Higher Education Review 2022
---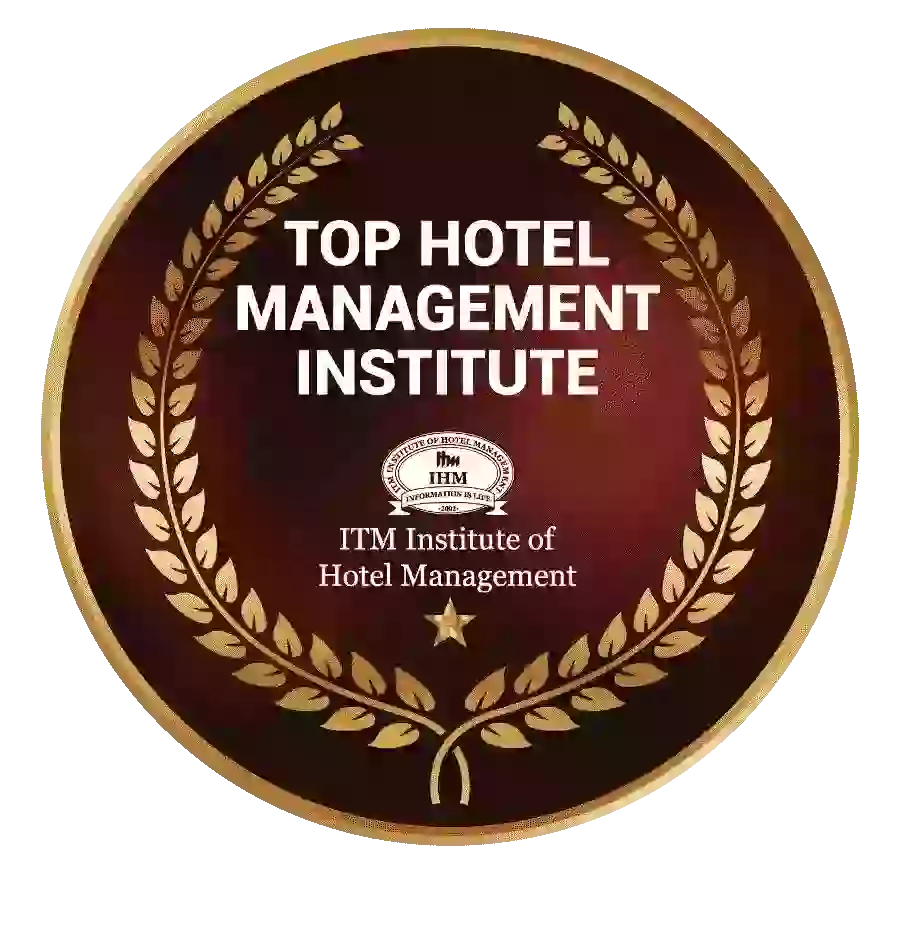 Ranked Top Hotel Management Institute awarded by Times Education Icon 2022
---
Quality Education, Outstanding Administration & Leading Infrastructure by Educational Excellence Awards & Conference 2021
---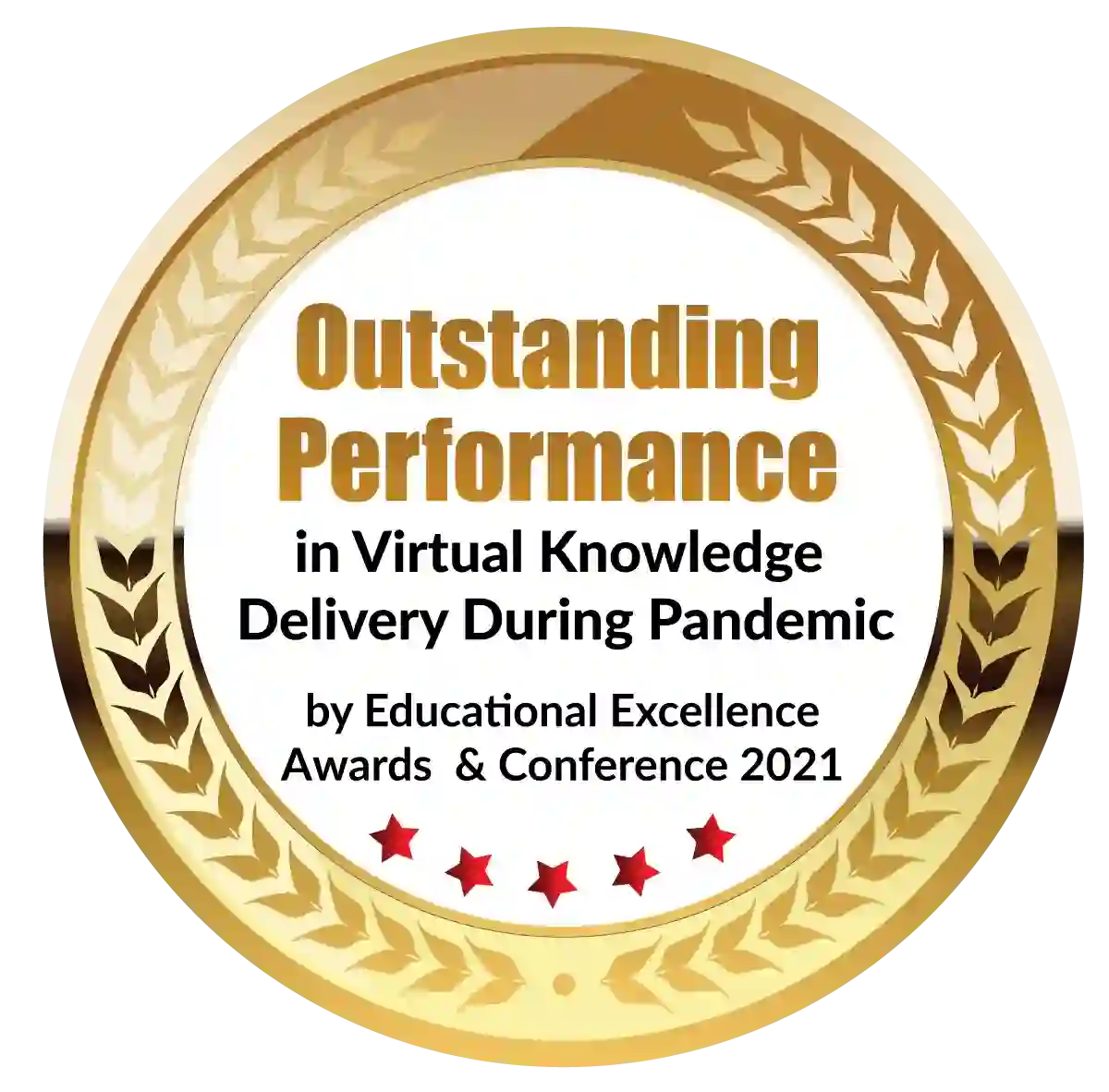 Outstanding Performance in Virtual Knowledge Delivery During Pandemic by Educational Excellence Awards & Conference 2021
The hotel sector is a significant component of the hospitality industry and has a lot of potential for growth in the future. As more hotels are built in India, especially in Mumbai, the demand for specialists in hotel management is already significant and is predicted to increase. Colleges in Mumbai provide full-time, part-time, and online hospitality management degrees. Given that it encompasses a wide range of tasks, it is one of the most adaptable job profiles in the field of management. As the industry becomes more well-known, professionals who choose a career in hotel management encounter new challenges every day. To help you enrol in this program at the top hotel management colleges in Mumbai, we've provided information about the hospitality management degree offerings.
What are hospitality management studies?
Operations management and customer service are two distinct aspects of hospitality management. It teaches you how to provide excellent customer service, which is a skill you will need in almost every role you ever hold. Focus is placed on how management principles are used in the hotel industry. Today's world is seeing a rapid expansion of the hospitality industry, which includes a wide range of companies like travel, tourism, the hotel industry, catering, cleaning, and more. A hospitality management education from hotel management colleges in Mumbai includes practical training in a variety of areas, including management, service, cleaning, food, front-office operations, and more. The Hospitality Management curriculum includes courses in sales and marketing, human resource management, hotel, and catering law, financial management, property management, and other topics. Graduates with a Bachelor of Hospitality Management from top hotel management colleges in Mumbai are polished in their skills to become and stay effective managers and supervisors in this industry.
Hospitality and hotel management
Students frequently struggle with understanding the terms hospitality training and hotel management because they can be very complex. One thing unites both of these programs: they eventually blend into the overall tourism industry. The hotel management course is part of the hospitality management curriculum, making the program overall much more comprehensive and promising. eligibility requirements
Candidates can sign up for this program if they meet the following requirements:
This course requires at least a 10+2 diploma. Depending on the cost and duration of the program, one might choose a certificate, diploma, or degree program.
A diploma program can be completed in two years, a degree program in three, and a certificate program can be completed in six months to a year.
Another prerequisite for admission to Mumbai's hotel management courses is the completion of the required English course in high school (12th grade).
Overview of hotel management colleges in Mumbai
The hotel management colleges in Mumbai have earned NAAC certification due to their cutting-edge amenities, modern amenities, and modern campus infrastructure. the placement of students in prestigious and well-known accommodations including the Taj Group, ITC Mourya Sheraton, Park Royal, JW Marriott, Hilton, and Hyatt. Due to the high standards of quality education provided by their highly experienced teachers, graduates of the hotel management colleges in Mumbai are placed well and receive attractive compensation packages. These qualities have propelled the leading hotel management colleges in Mumbai to the top-tier hospitality management schools in India and helped them win multiple honours. The accomplished graduates of top hotel management colleges in Mumbai have launched their illustrious careers in a variety of positions at several renowned and well-known eateries close to Mumbai.
The benefits of selecting top hotel management colleges in Mumbai
You can continue using the following abilities: Learning several abilities, such as teamwork, management, leadership, and many more, may be facilitated by attending a hotel management colleges in Mumbai. Once you land a job, these talents might come in handy. These abilities could be useful in fields unrelated to your line of work. You will also be able to build soft skills, which are crucial for a manager to succeed in any sector. You can manipulate a variety of persons with this.
Opportunities will come knocking at your door: Success is something everyone wants to experience. It tastes good! By enrolling in one of the hotel management colleges in Mumbai, you are advancing your career significantly. how? Simply, it's simple to find a job anywhere in the world. This will eventually look great on your curriculum vitae. It will give you a ton of valuable experience. Give the topic a chance to speak for itself.
Possibility of an internship: There may be a general desire to work professionally, but this desire must first be shown in the classroom. Internships are a practical way to accomplish this. Students at hotel management colleges in Mumbai have the option of participating in internships. They get important knowledge and prepare for the future in this way.
The upcoming years will be busy: You are preparing for a dynamic workplace in the future by enrolling in one of the best hotel management colleges in Mumbai. To fit in with the operational practices used by the hotel, you might need to hone your multitasking abilities. To finish a variety of jobs, the proper management approach and guidance could be required.
A prospective student of hotel and hospitality management has several significant benefits to look forward to by enrolling in a degree at one of the hotel management colleges in Mumbai. Priority should be given to obtaining the greatest and highest quality education possible, and then to gain real-world experience through an internship at a top-tier hotel or restaurant in Mumbai.
Why choose Mumbai for training in hospitality management?
India's most popular tourist destination is Mumbai, where many visitors arrive each year. The "Best from the Rest" personnel from each significant, well-known hotel are dispatched to serve and cater to these esteemed visitors. One can acquire a significant deal of real-world experience working at such famous and well-known hotels and restaurants. In addition to helping one add more accomplishments to their resume, the remarkable environment and excellent working circumstances of such large hotels also serve to mark a professional's career with endorsements of "quality."
A job in hotel and hospitality management is a fantastic fit for you if you have a passion for food and drink, good interpersonal skills, and an outgoing personality. In addition to earning respectable salaries, people in the hotel and hospitality industries are well-paid. The good news is that you can begin early—immediately after finishing your 10+2 post-intermediate education—if you are sincere about pursuing one of these jobs. There are various hotel management colleges in Mumbai, which may open up a wide range of employment possibilities for you there. Large, well-known hotels and restaurants, event management companies, companies that offer food and drink and food services, travel agents, and well-known travel and tourist organizations may be among these prospects.
High placement rates are another benefit of attending top Hotel Management colleges in Mumbai. Many colleges also offer the chance for students to work abroad. Top-tier airlines like Indigo, QANTAS, and AirAsia, as well as other illustrious enterprises like Taj Group, Oberoi Group, JW Marriott, The Leela, and many others, conduct placements at hotel management colleges in Mumbai.
Dignified with Rankings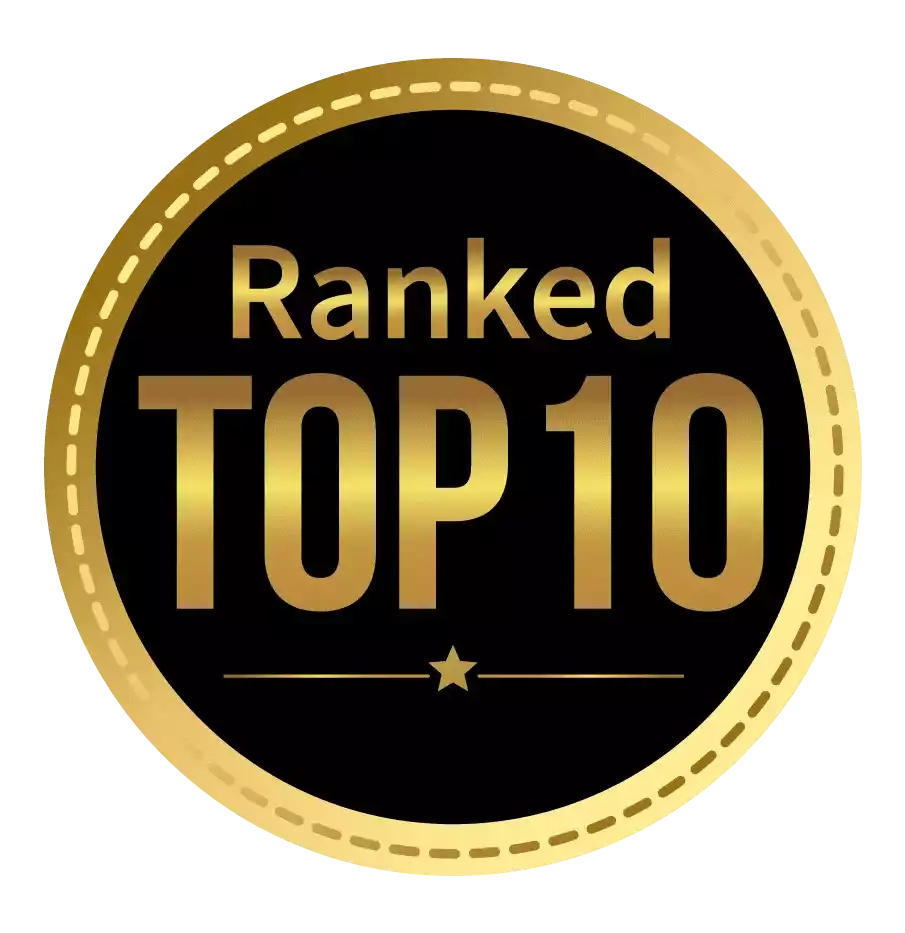 Amongst India's most promising Hotel Management Institute by Higher Education Review 2021
---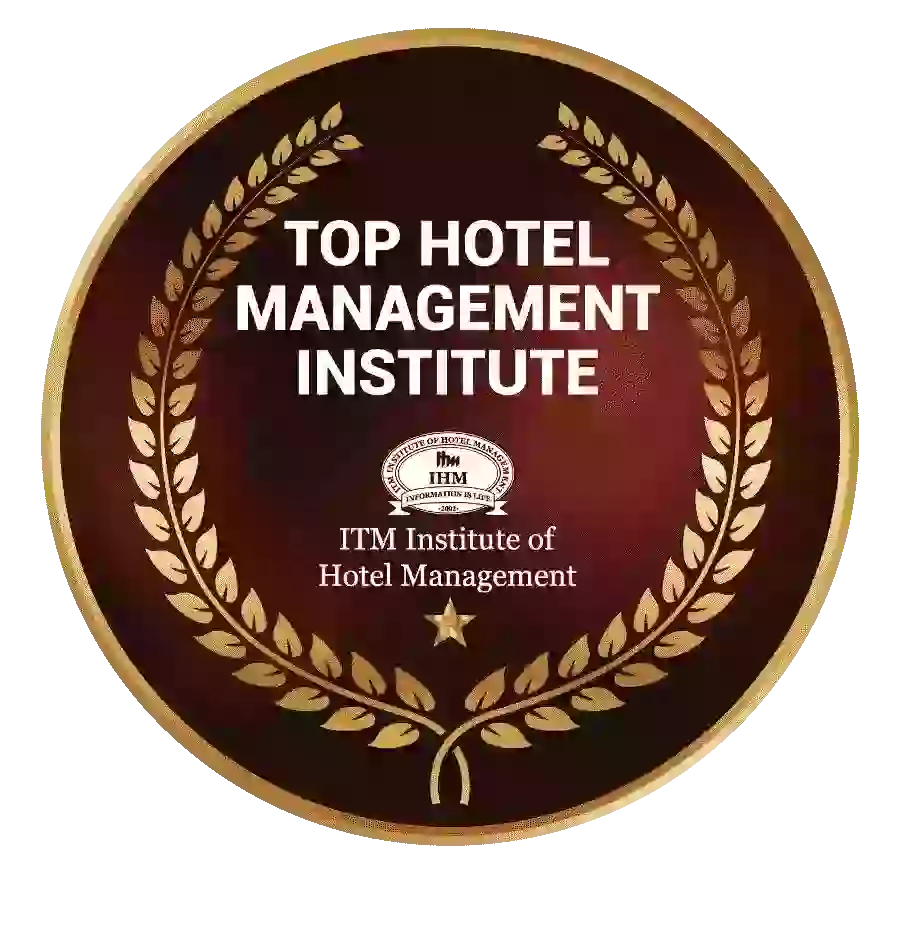 Ranked Top Hotel Management Institute awarded by Times Education Icon 2022
---
Quality Education, Outstanding Administration & Leading Infrastructure by Educational Excellence Awards & Conference 2021
---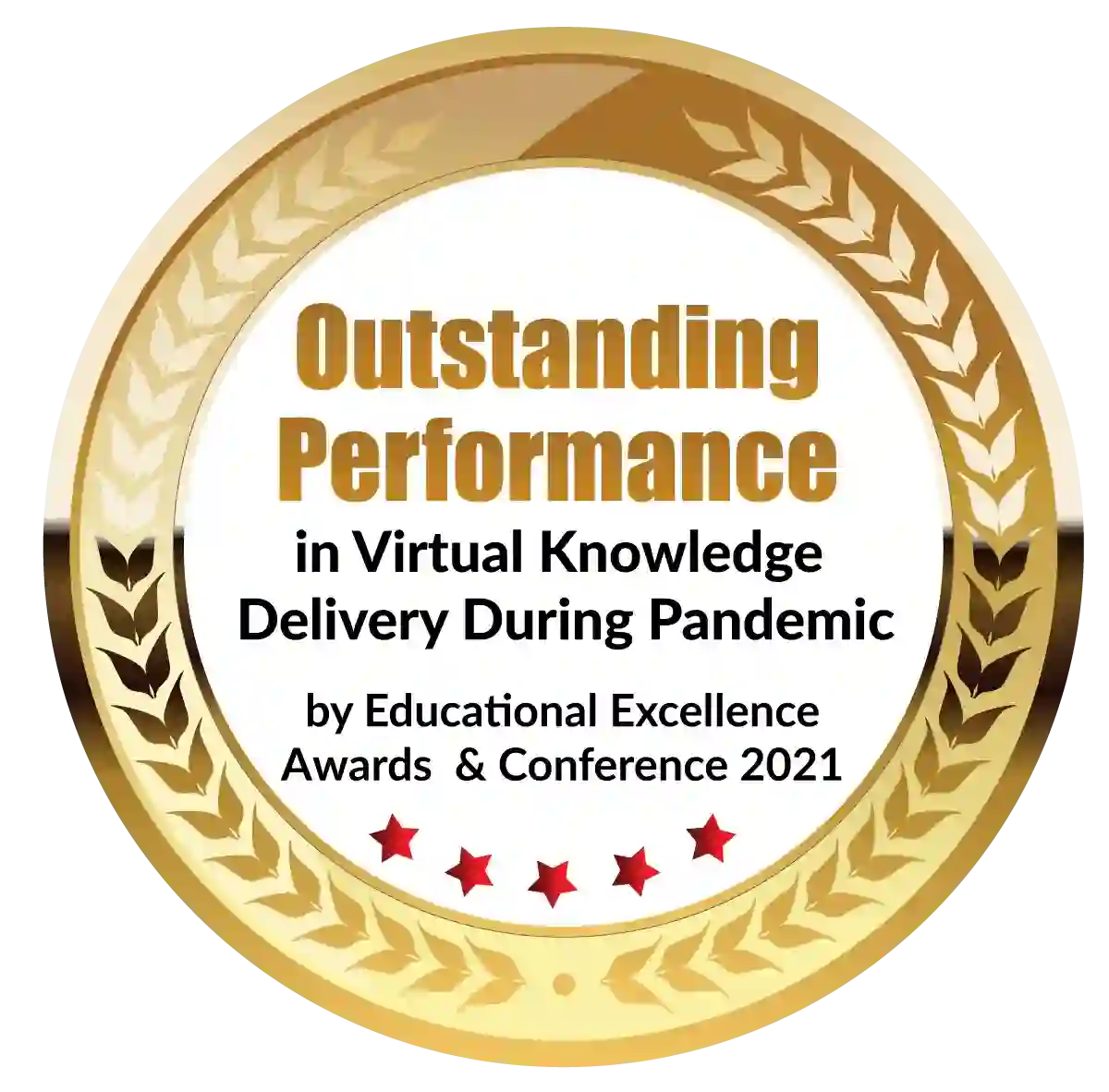 Outstanding Performance in Virtual Knowledge Delivery During Pandemic by Educational Excellence Awards & Conference 2021