Students Trained & Placed
Kitchen Training Facility
International & National Internships only at 5-star Properties
One to One Corporate Mentorship
An Entrepreneurial Culture at the Campus
Dignified with Rankings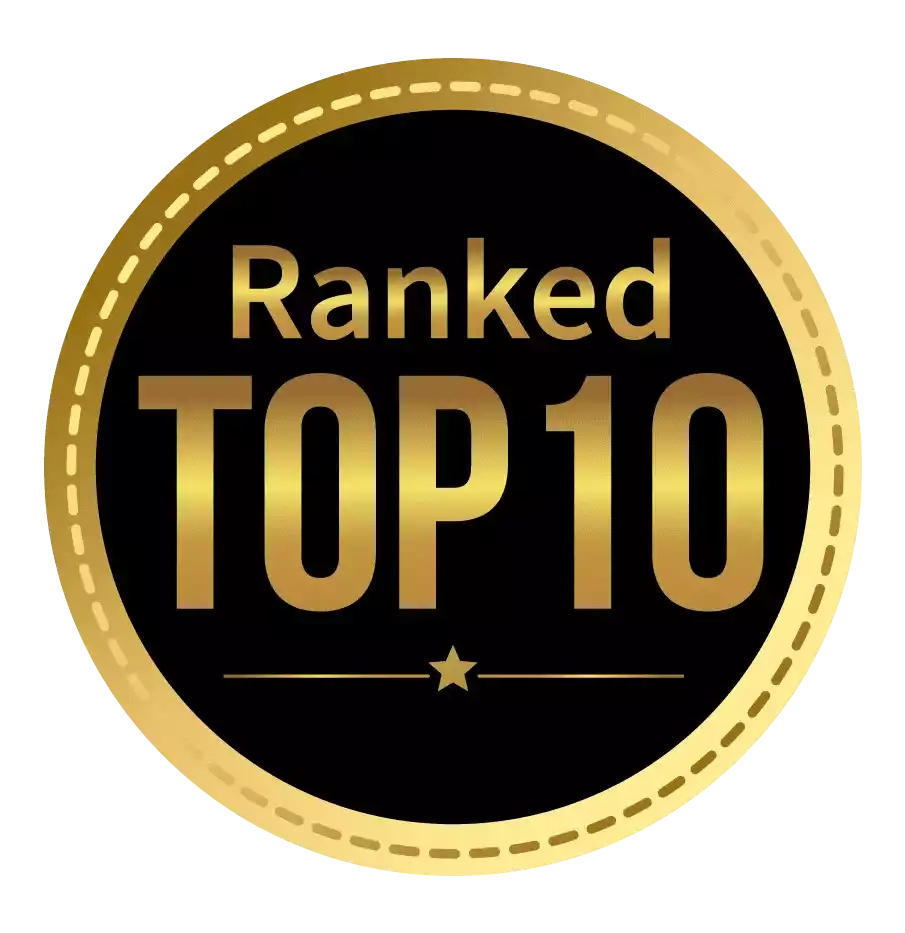 Amongst India's most promising Hotel Management Institute by Higher Education Review 2022
---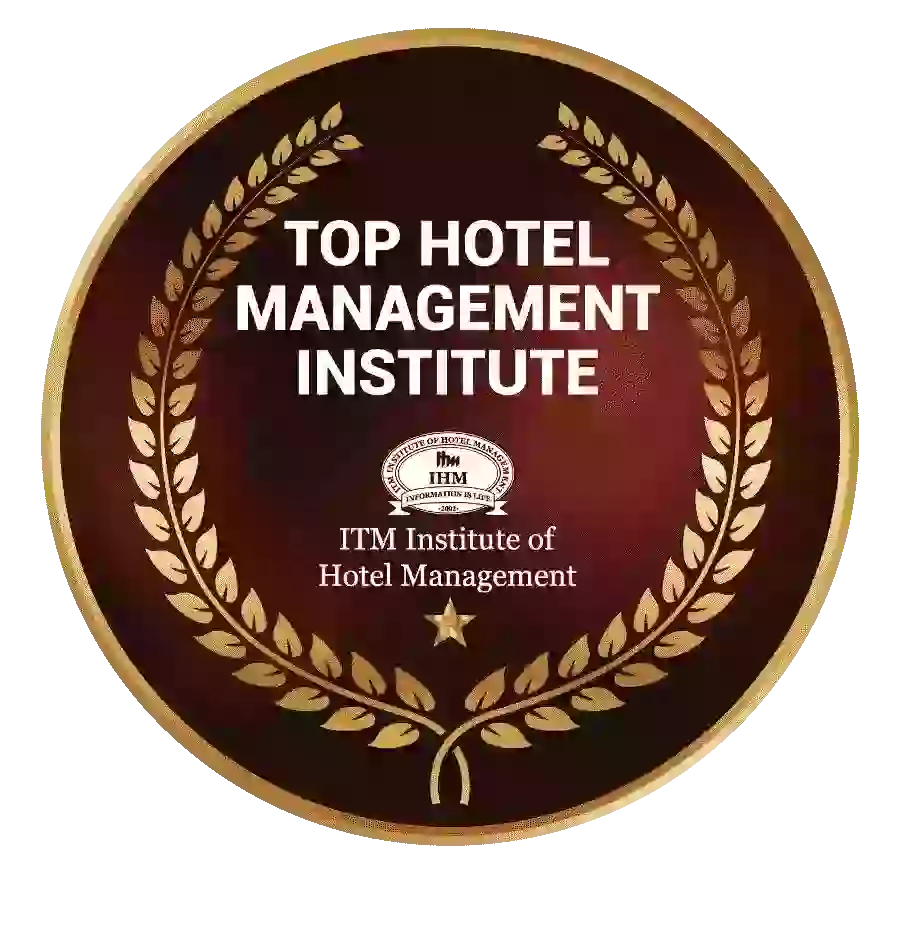 Ranked Top Hotel Management Institute awarded by Times Education Icon 2022
---
Quality Education, Outstanding Administration & Leading Infrastructure by Educational Excellence Awards & Conference 2021
---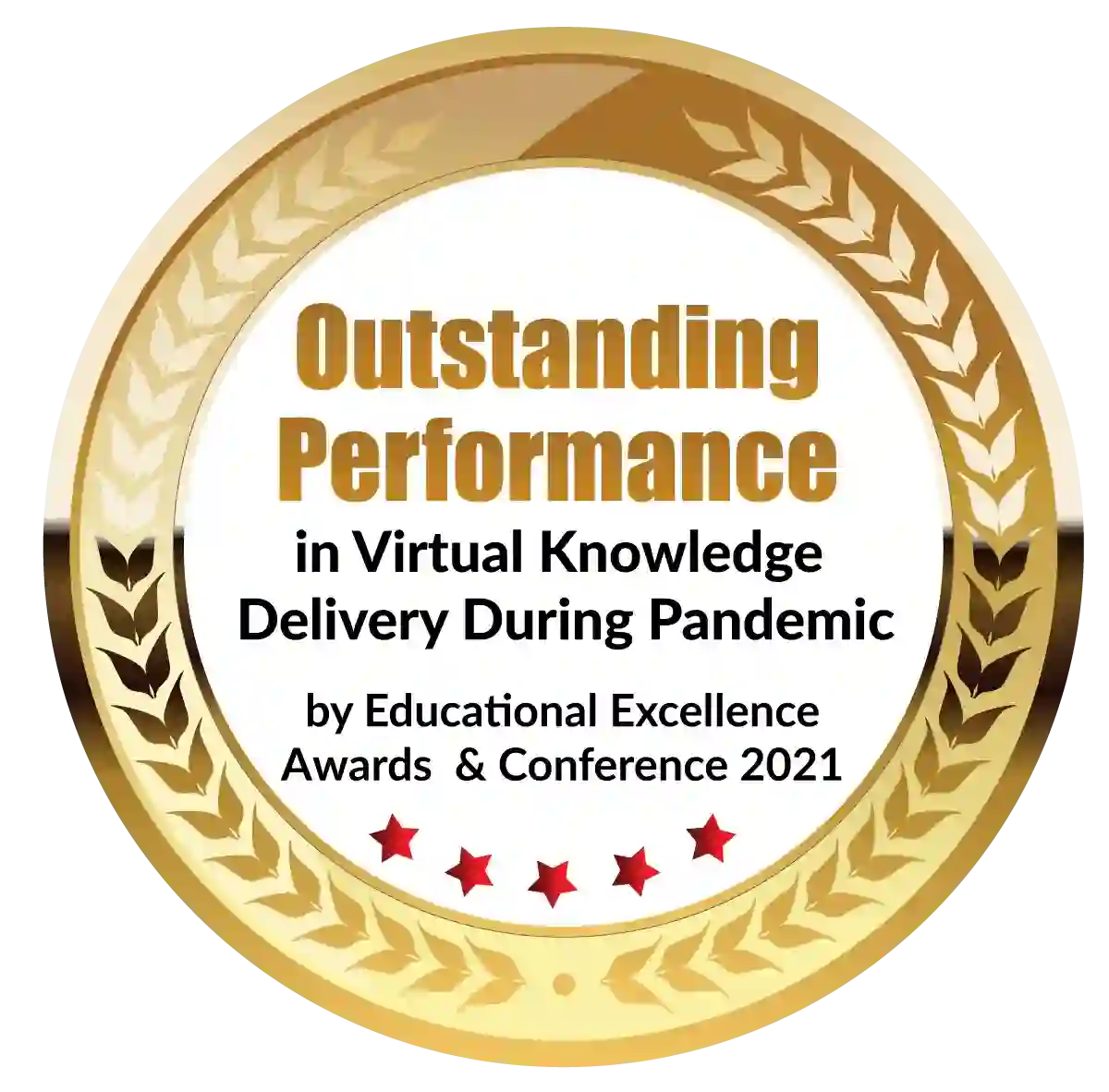 Outstanding Performance in Virtual Knowledge Delivery During Pandemic by Educational Excellence Awards & Conference 2021
Travel, tourism, and hospitality-inclined students choose to major in hotel management in their further education. For a variety of reasons, a sizable proportion of Indian students take this course overseas. The main barriers for students desiring to study abroad are being denied admission to an institution with a good reputation and the affordable cost of doing so. Candidates who choose to study BHM from hotel management colleges abroad apply to study at cutting-edge institutions with unparalleled amenities, are instructed by top-notch faculty, and finish with a degree that is recognized across the world. They have countless options, including returning to India and opening their own business or joining one of the major hotel groups, in addition to working in the country where they studied. Let's now get into greater detail regarding the BHM from the hotel management colleges abroad.
Eligibility & criteria for BHM from hotel management colleges abroad
While each nation would have its own set of regulations and requirements for international students seeking to enroll in hotel management colleges abroad, today we'll discuss the general eligibility requirements for Indian students seeking to enroll in BHM programs in the best international universities.
Age requirements:
Candidates who wish to pursue a BHM from hotel management colleges abroad are not subject to any age restrictions.
academic prerequisites:
Candidates must complete their 10+2 education from an accredited board in order to pursue a BHM in hotel management colleges abroad. Candidates must exhibit a significant interest in working in the hospitality business in addition to having the necessary educational credentials to be considered for admission.
Requirements for Work Experience:
Candidates are not required to demonstrate any work experience because this is an undergraduate program. Candidates with appropriate work experience or between-semester internships, however, would only enhance their student profiles.
Application Conditions
The prerequisites for hotel management colleges abroad could change since the application would be for pursuing a BHM. We have listed some common prerequisites for your BHM application process, but they are not exhaustive.
Mark sheets for classes 10 and 12
Certificate of School Leaving and School Migration
Financial Statements for Individuals
previous employment (if any)
English language test
SAT and ACT scores (subject to country)
Objective Statement Letter of Recommendation
A resume (CV)
(Subject to university/college) Admission Essay
Application Method
Applications can be submitted online. Therefore, before submitting their application for admission as an international students, the students must study the entrance requirements. To begin their application process, candidates must pay the application fee and submit the necessary documentation. There would be a submission date for applications for each university. These instructions should be followed by those who want to apply. Candidates seeking financial aid should apply as soon as possible to begin the scholarship application process.
Exams needed to pursue BHM in hotel management colleges abroad
Internationally recognized educational systems frequently require students to take an English proficiency exam to gauge their level of language fluency. Universities may also request SAT/ACT scores from applicants as part of the admissions process. Candidates should be aware that each university will have its own specific admission eligibility requirements that they must abide by. Rules are never set in stone, as was previously stated. Candidates are always recommended to make a shortlist of reputable hotel management colleges abroad, review each program's eligibility requirements, and then submit applications as necessary.
BHM in India versus BHM abroad
Candidates who intend to enroll in BHM programs at hotel management colleges abroad would benefit from their educational experience. The student would have access to cutting-edge university campuses, world-class faculty, and most importantly, a working degree that is recognized throughout the world if they choose to pursue a BHM from hotel management colleges abroad.
Candidates who choose to study abroad will also have the ability to practice their profession in another nation and, if they so choose, move overseas permanently. As long as the degree they have earned is recognized in India, candidates who choose to return there are also eligible to do so. The cost of studying overseas would be greater than that of studying in India. To lessen the financial strain, students might choose between scholarships and student loans. 
Leading BHM specialties
The field of hotel management is huge. It goes much beyond what is the typical scope of a hotel. The study of this course covers this and much more, including managing a full hotel, attending to minute details, and giving guests an outstanding experience. Among other specializations, students can also choose to specialize in hospitality, food, and beverage, or tourism. Candidates are recommended to select a specialty from hotel management colleges abroad that offers an internship because doing so would enable them to acquire practical experience in addition to academic knowledge. The niche specializations that students at hotel management colleges abroad can choose from are listed below.
Hotel Management and Services
Restaurant and Banquet Management
Event Management
Tourism management
Hospitality Marketing
Finance and Human Resources
Popular international locations for BHM
Candidates seeking to enroll in hotel management colleges abroad should submit applications to the best nations that offer BHM courses. Depending on your area of expertise, institution, and nation of study, the course takes a total of 3 to 4 years to finish. Degrees that include internships as a requirement for the study program will take longer to finish. Let's examine the best nations for students who desire to attend hotel management colleges abroad. Switzerland, the United States of America, the United Kingdom, Australia, the Netherlands, Canada, France, and New Zealand are some of the most well-liked nations with the most hotel management colleges abroad and the greatest number of international students enrolling in their programs.
Scholarships from hotel management colleges abroad for BHM studies
The high cost of tuition fees and living expenses faced by the student due to a variety of variables is one of the disadvantages of attending hotel management colleges abroad. The Indian rupee's weak exchange rate performance is a major factor. However, applicants who are passionate about studying abroad would realize their dream. A list of eligible scholarships is accessible for those who would rather not receive financial help or a student loan.
Due to the constant rise in demand from the hotel, travel, and tourist industries, this industry is prospering globally and creating possibilities in the field. In order to experience everything on a practical level, attending hotel management colleges abroad may be advantageous. By assisting you in broadening your horizons to new prospects, it enhances and increases global contacts. You have the opportunity to comprehend people from different ethnic backgrounds during practical training since you interact with students from all over the world.
Dignified with Rankings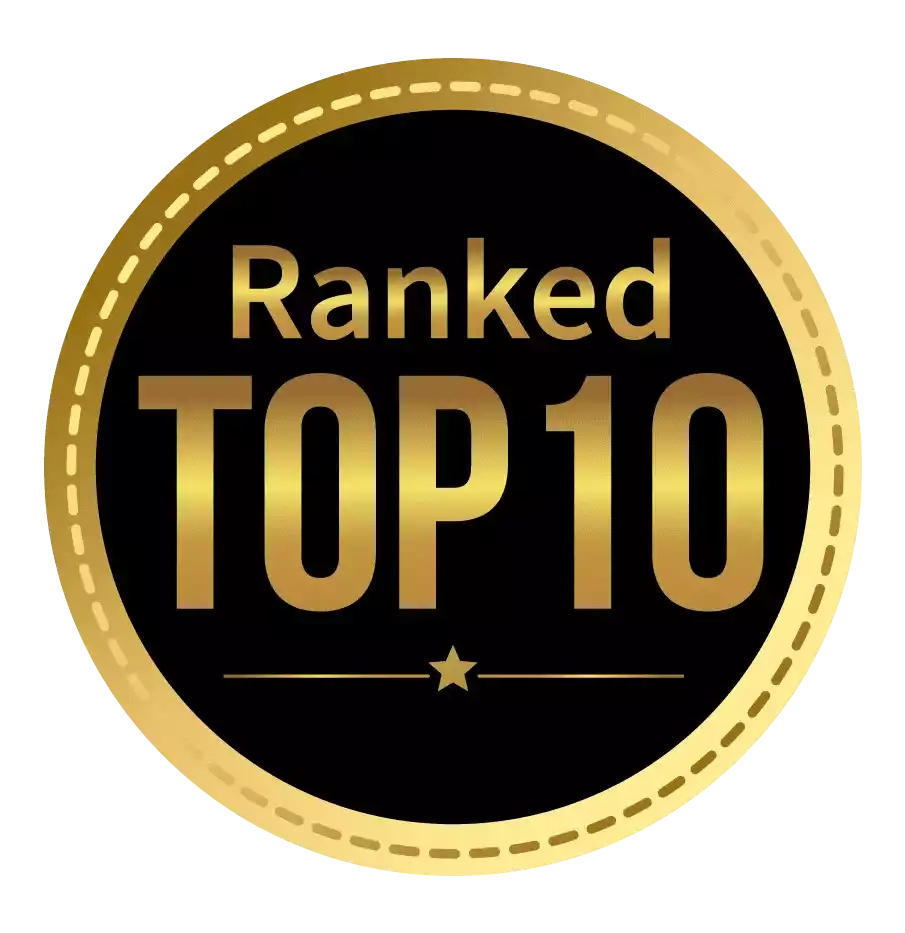 Amongst India's most promising Hotel Management Institute by Higher Education Review 2021
---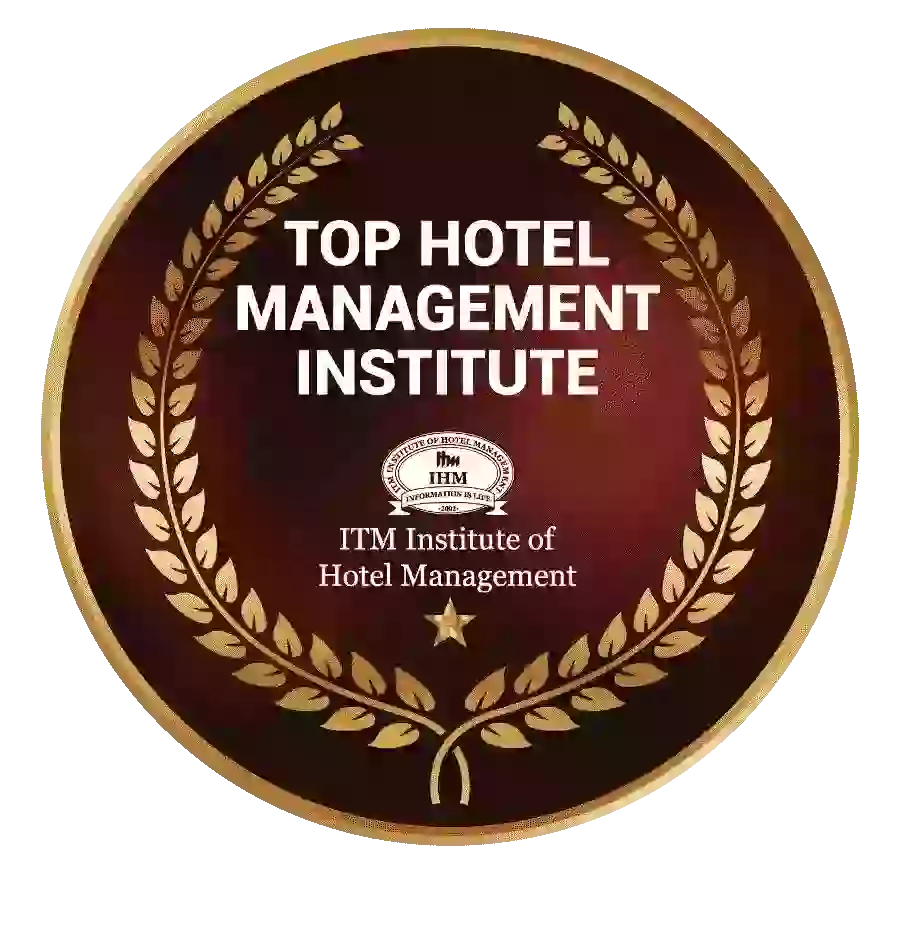 Ranked Top Hotel Management Institute awarded by Times Education Icon 2022
---
Quality Education, Outstanding Administration & Leading Infrastructure by Educational Excellence Awards & Conference 2021
---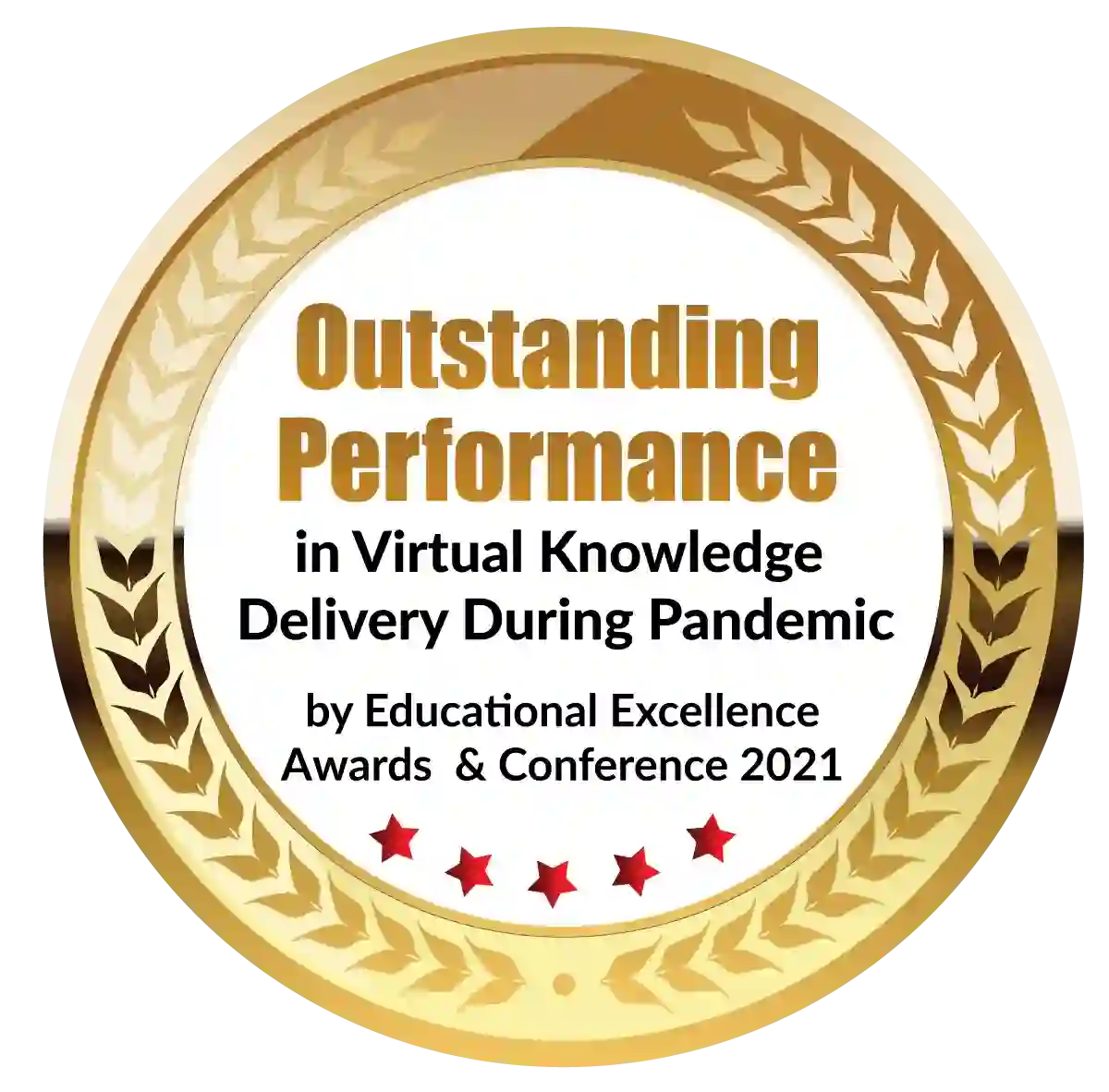 Outstanding Performance in Virtual Knowledge Delivery During Pandemic by Educational Excellence Awards & Conference 2021