Students Trained & Placed
Kitchen Training Facility
International & National Internships only at 5-star Properties
One to One Corporate Mentorship
An Entrepreneurial Culture at the Campus
Dignified with Rankings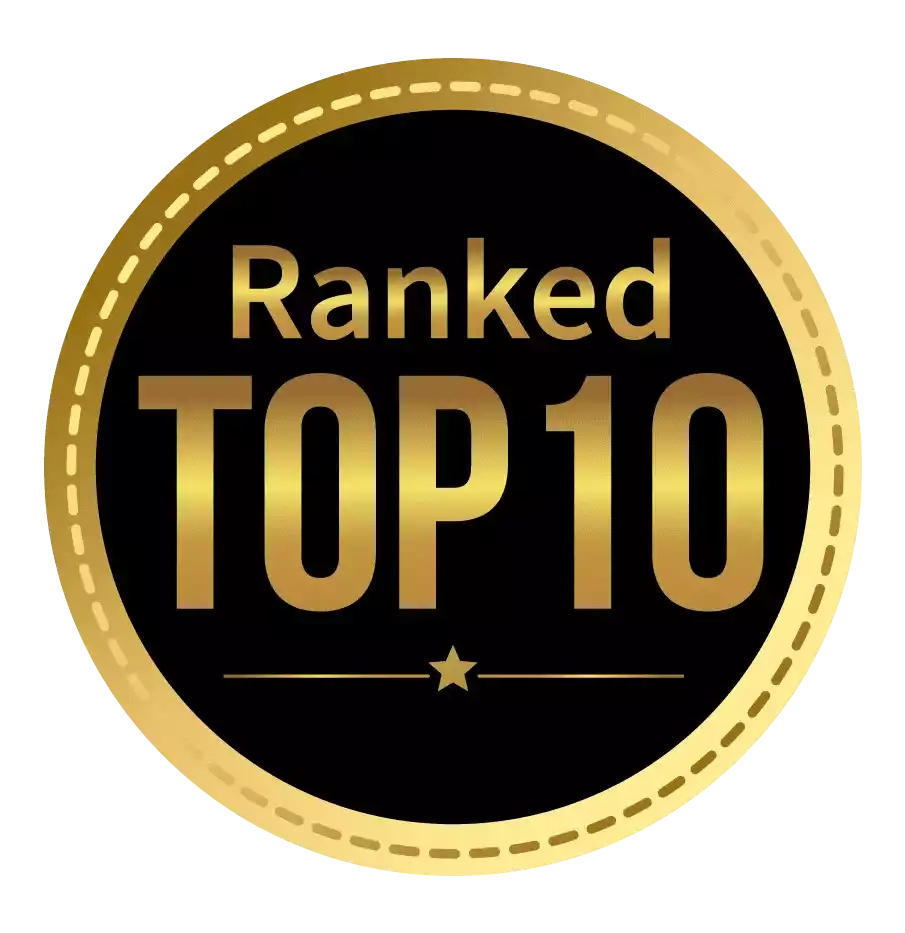 Amongst India's most promising Hotel Management Institute by Higher Education Review 2022
---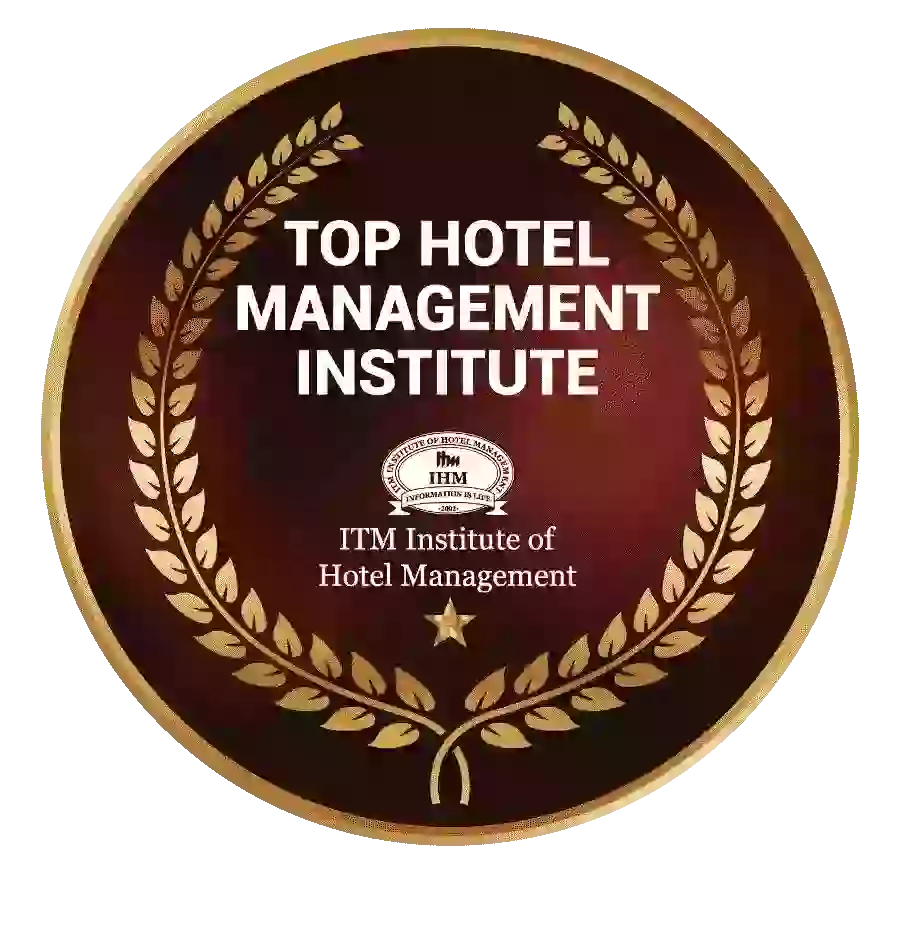 Ranked Top Hotel Management Institute awarded by Times Education Icon 2022
---
Quality Education, Outstanding Administration & Leading Infrastructure by Educational Excellence Awards & Conference 2021
---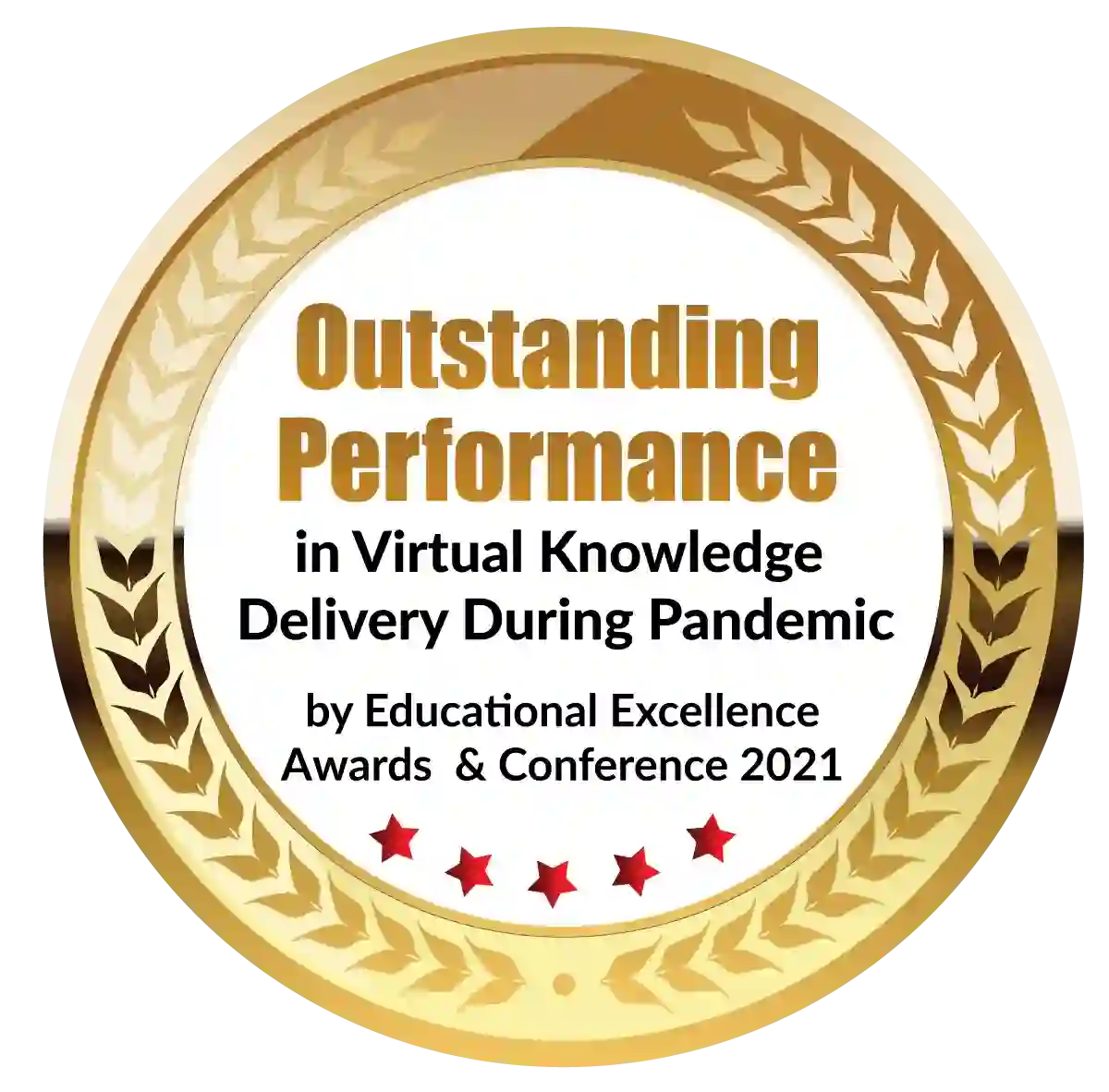 Outstanding Performance in Virtual Knowledge Delivery During Pandemic by Educational Excellence Awards & Conference 2021
Hotel Management is one of the most popular courses in India and abroad.
This is due to the fact that the career opportunities after completing a Hotel management course abroad through a hotel management institute are virtually limitless in both the domestic and international market, making it a valuable course for anyone with the skills required to succeed in the hotel management industry.
We'll look at some of the career options available to students who take a hospitality or hotel management course in this article. Without a doubt, the Hotel Management Institute provides excellent career opportunities. To fill the positions at hotels, a large number of candidates are required. India is a popular tourist destination in the world, attracting a large number of international visitors each year. The number of Indian domestic tourists grows year after year. This is excellent news for the thousands of small business owners who rely on your annual vacation to make a living.
It also helps the thousands of students who enroll in hotel management schools every year in the hopes of launching a career in the industry. Hotel management is an exciting field, but students must first decide which course to pursue and which job role they want to pursue before enrolling in a hotel management program. Hands-on experience is required for success in the field of hotel management. The theoretical knowledge gained in a hotel management institute serves as a solid foundation.
Students gain experience as a result of having this knowledge, which helps them become a hospitality professional. Hands-on training is included in the hotel management institute, so students can develop a variety of skills that will help them advance as a seasoned professional. Candidates with a hotel management degree can get a head start on their career. Students can look for internship or training opportunities in top hospitality establishments after earning a hotel management degree.
Students who take hotel management courses improve their soft and hard skills as well as their confidence, allowing them to succeed in a professional setting. In today's competitive job market, a student with a hotel management degree will have an easier time finding a good job. A hotel management degree can also help students get a good annual salary.
Hotel management courses abroad and in India
Many Institutes of Hotel management offers students a variety of courses that students can choose to develop their careers in.
Some of the hotel management courses are mentioned below:
Bachelor in Hotel Management and Catering Technology (BHMCT)
BBA in Hotel Management
Bachelor of Hotel Management (BHM course)
BA in Hotel Management
BSc in Hospitality and Hotel Administration 
Diploma in Hotel management 
Masters of Hotel Management 
MBA in Hotel Management 
Students can select from the courses listed above based on their prior education, field of interest, and skill set.
Students learn the fundamentals of the hotel industry in hotel management classes.
These Hotel management courses abroad uses a broad curriculum to teach students about the hospitality industry in both textual and theoretical ways.
Students enroll in a certificate course after completing a hotel management course at the Indian Institute of Hotel Management because it provides them with additional insight into the hospitality industry and allows them to add another qualification to their resume.
Employers and corporations value candidates who have completed a hotel management course because students have hands-on experience that ensures smooth business operations.
Eligibility
If a student wants to apply for a hotel management course, they must meet certain eligibility requirements. Students must have completed a minimum of 10+2 years of education from an Indian board recognized by the government.
In order to graduate, students must achieve a minimum of 50% in their 12th grade. English must also have been a required subject in the student's previous education.
Although admission to a Hotel management institute is primarily based on merit, some institutes administer an entrance exam to assess a candidate's field of interest and knowledge in a specific field of work.
Institutes conduct a personal interview after the entrance exam to learn about a candidate's skill set. A candidate's selection in the course depends on their performance in these 3 rounds.
Hotel management career benefits for candidates with degrees from Hotel management courses abroad
Is a career in hospitality management right for you? Why should you pursue a hospitality management degree? If you enjoy making human connections, working as part of a global team, and being challenged to think creatively, then studying hospitality management could be a great fit for you!
There are numerous other reasons to pursue a career in hospitality. A degree in hospitality management prepares you for a variety of careers in the hospitality industry, allows you to transform the industry with innovative ideas, and provides you with exciting global opportunities.
WORK IN AN INDUSTRY THAT IS DYNAMIC
Many people believe that working in hospitality consists solely of greeting customers and serving meals. In fact, hospitality management is a dynamic and ever-changing industry that encompasses a wide range of disciplines, including hotel management, real estate, tourism, events, restaurant experiences, and health and wellness.
Organizations in the hospitality industry have various departments and job opportunities for highly educated professionals. Opportunities abound in the industry, from operations and customer service to sales and marketing.
INSPIRE INNOVATION IN THE INDUSTRY OF HOSPITALITY
The hospitality industry is changing dramatically as a result of the COVID-19 pandemic. While the pandemic wreaked havoc on the industry, it also provided an opportunity for hospitality to innovate. Novel solutions and business models, such as online orders, virtual experiences, and contactless services, have sprung up since the pandemic. There is no better time to begin your journey if you want to be a part of the revolution and help shape the future of hospitality.
You can transform businesses in the industry by earning a master's degree in hospitality management. You'll be equipped with creative problem-solving and entrepreneurial thinking skills.
OPPORTUNITIES AT A GLOBAL LEVEL
If you want to travel the world, a career in hospitality management is a great choice. Many well-known hospitality companies have offices all over the world. You can learn about different cultures and be a part of a truly global team by studying and working in the hospitality industry.
IMPROVE ON-DEMAND SKILLS
You can gain tangible in-demand skills that employers look for in candidates by studying hospitality management. You may develop marketable skills such as teamwork, leadership, design thinking, finance and budgeting, and marketing in addition to learning upper-level management skills and operational processes in hospitality.
The master's degree in Hospitality Management enhances your skills through hands-on internships and team projects, allowing you to develop practical skills that you can apply immediately to your current or future workplace. It also gives you the confidence to advance up the career ladder and gives you a competitive advantage.
STRENGTHEN YOUR HOSPITALITY NETWORK
You can share your passion with like-minded peers and form lifelong friendships when you enroll in a Hospitality Management program. Many institutes offer a close-knit community in which you can collaborate with hospitality professionals and faculty from around the world. When you graduate, you become a member of a strong alumni network where you can continue to build professional connections to help you advance in your career.
Dignified with Rankings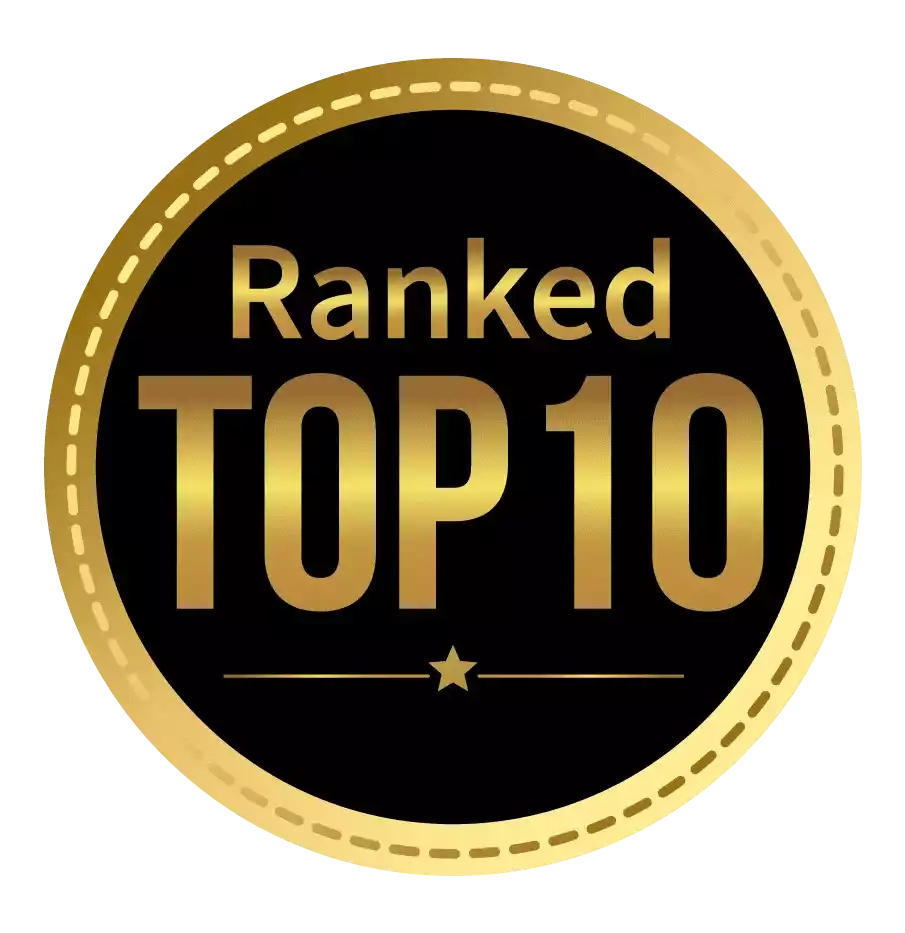 Amongst India's most promising Hotel Management Institute by Higher Education Review 2021
---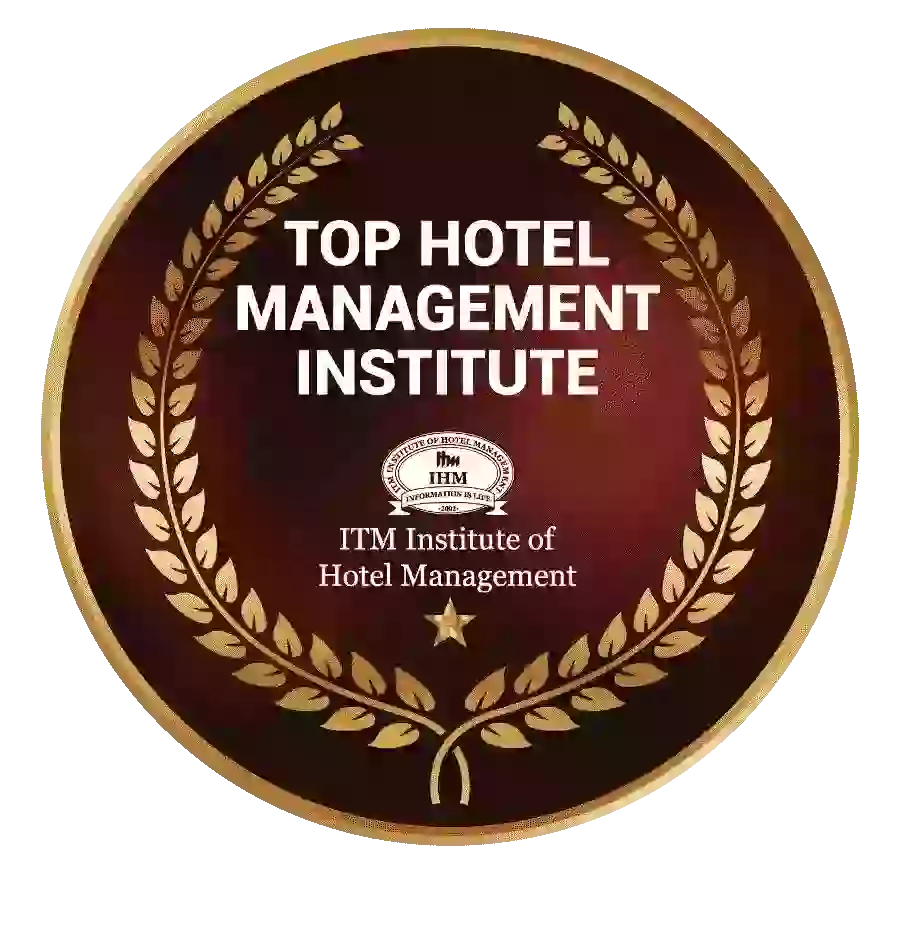 Ranked Top Hotel Management Institute awarded by Times Education Icon 2022
---
Quality Education, Outstanding Administration & Leading Infrastructure by Educational Excellence Awards & Conference 2021
---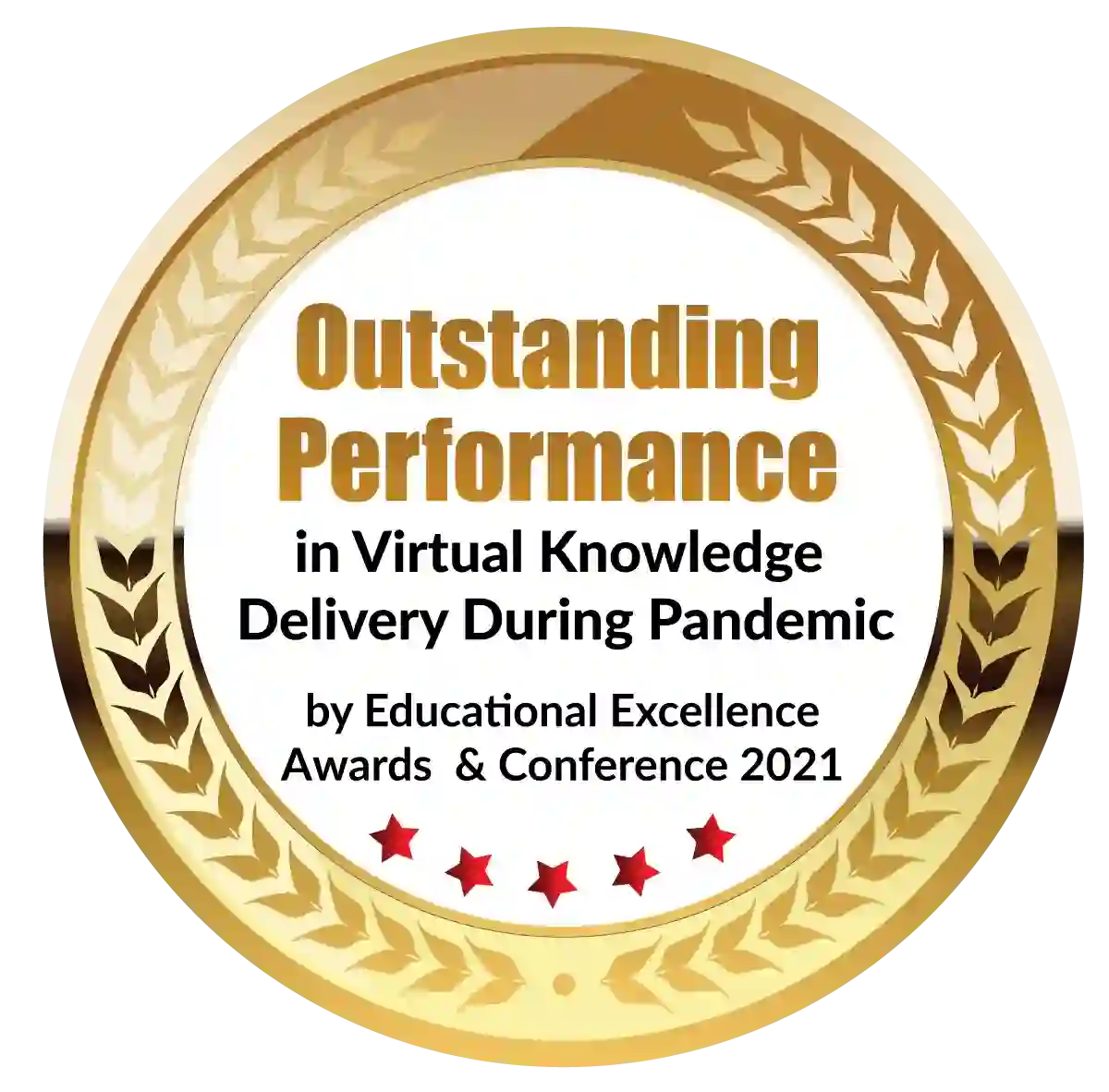 Outstanding Performance in Virtual Knowledge Delivery During Pandemic by Educational Excellence Awards & Conference 2021