Students Trained & Placed
Kitchen Training Facility
International & National Internships only at 5-star Properties
One to One Corporate Mentorship
An Entrepreneurial Culture at the Campus
Dignified with Rankings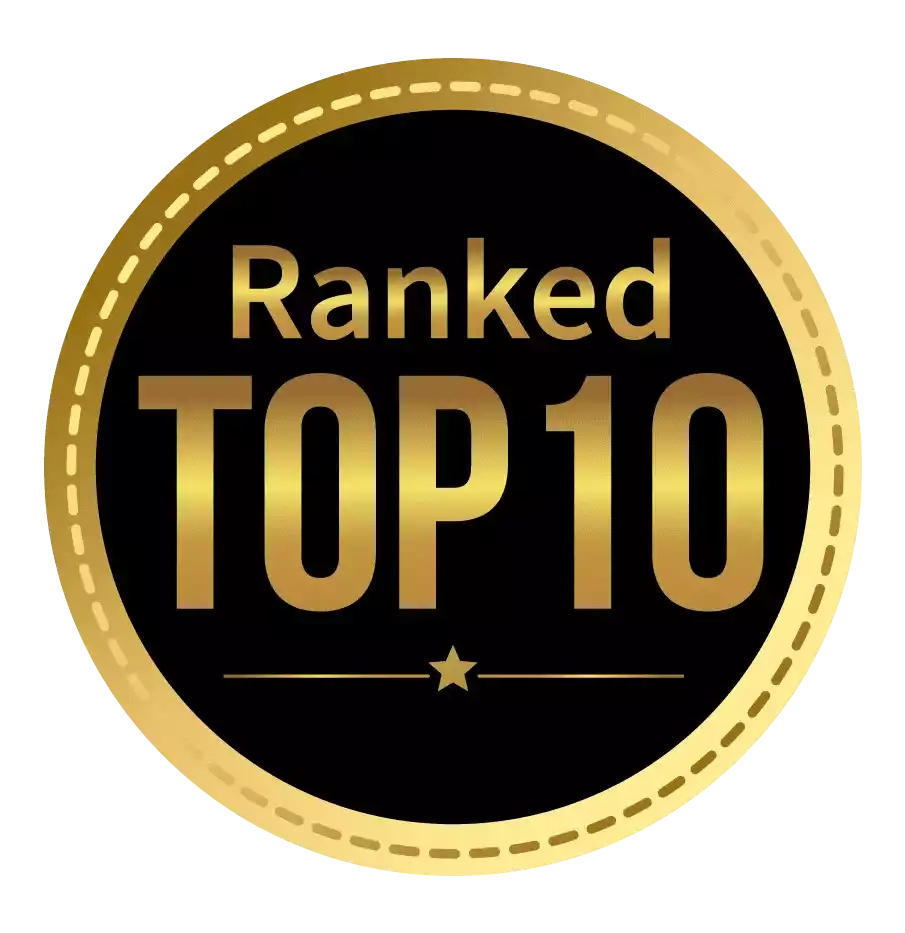 Amongst India's most promising Hotel Management Institute by Higher Education Review 2022
---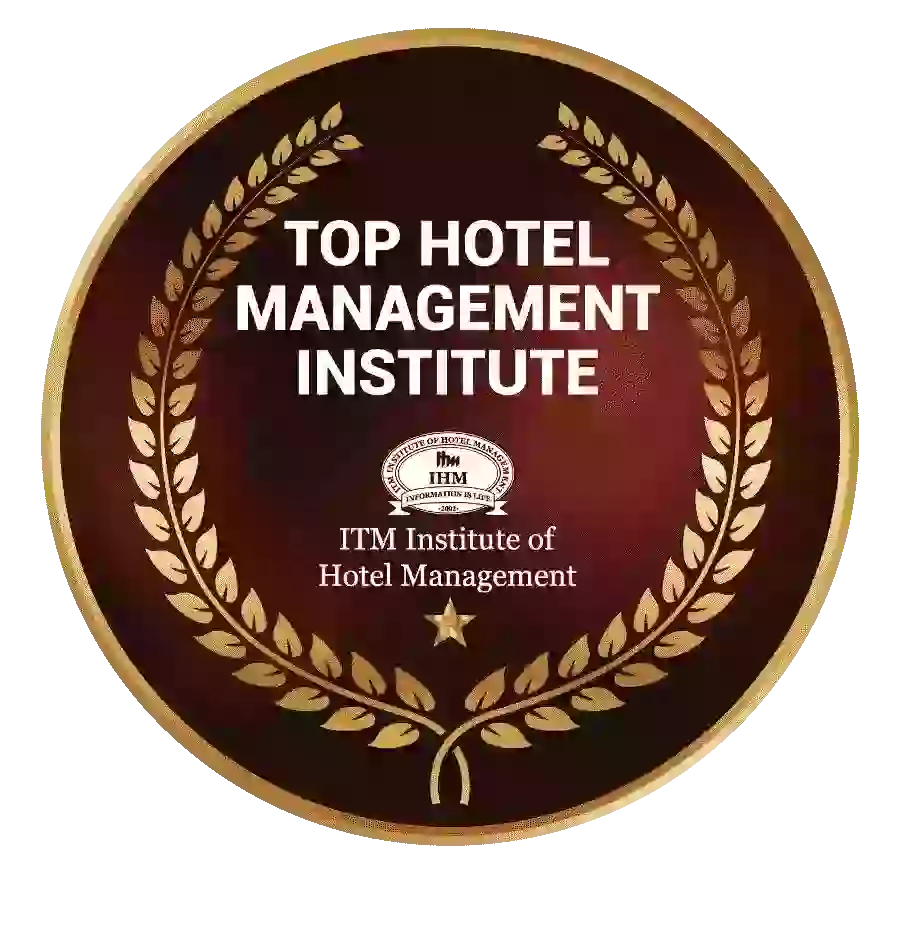 Ranked Top Hotel Management Institute awarded by Times Education Icon 2022
---
Quality Education, Outstanding Administration & Leading Infrastructure by Educational Excellence Awards & Conference 2021
---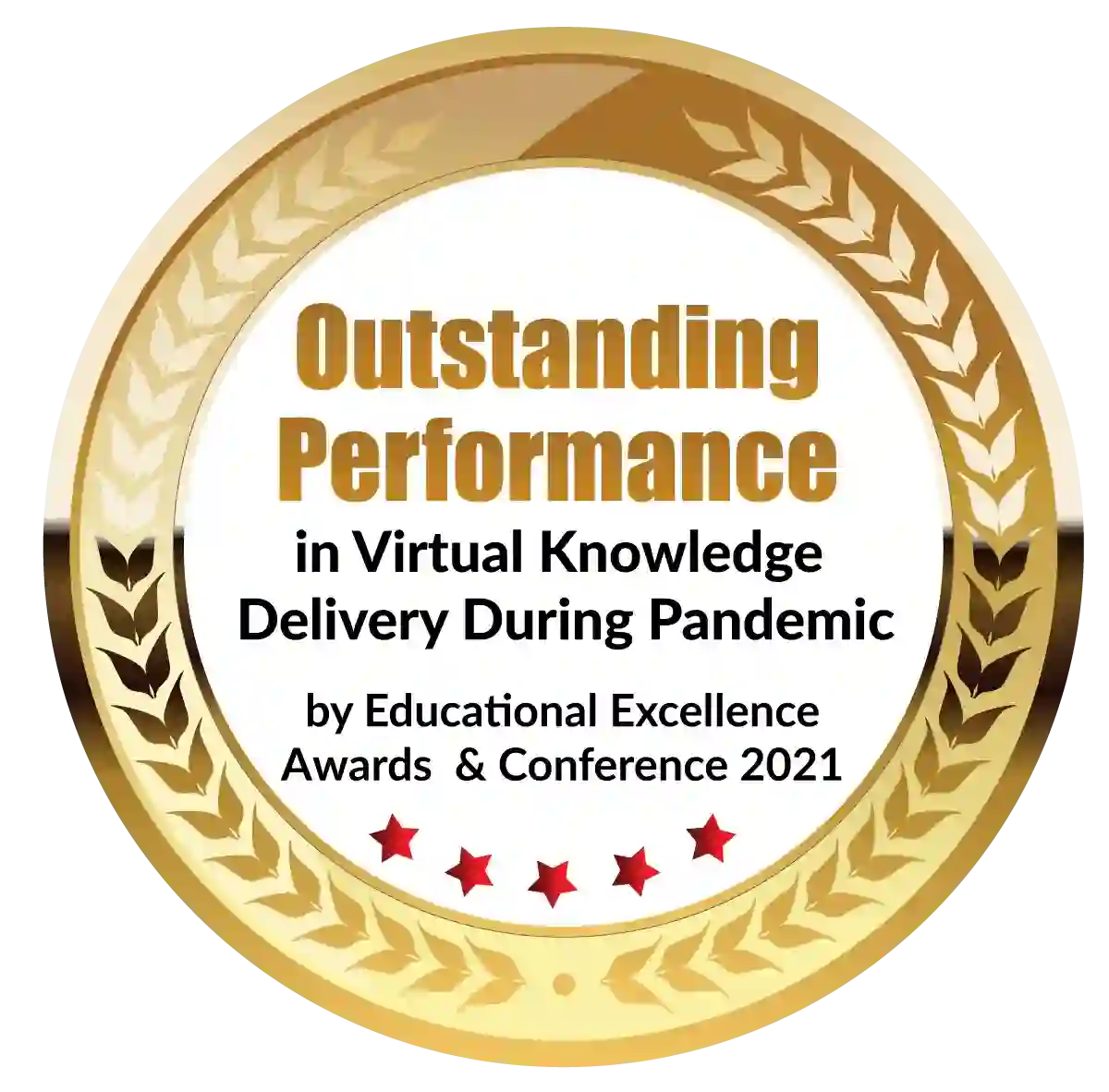 Outstanding Performance in Virtual Knowledge Delivery During Pandemic by Educational Excellence Awards & Conference 2021
What brings a fantastic family gathering, a formal conference, or an anniversary function together? Isn't it food? A well-thought-out dining menu, tastefully presented tasty dishes, and a welcoming atmosphere can elevate any event to new heights. If you're a hotel management student, you're probably already aware of the importance of the hotel's food in each of the domains you serve.
It all boils down to the food presentation and flavour, whether it is breakfast for guests or a menu for a special event held at the hotel. To make things a little more interesting for you, here are the top 5 interesting food facts you probably didn't know about. Let's get started.
1. Paris is the Birthplace of the Concept of Fine Dining 
It all started in 1782 in Paris, with the opening of a new restaurant called La Grande Taverne de Londres. Along with a diverse menu, the restaurant pioneered the notion of luxury fine dining, which has since spread throughout the world. Antoine Beauvilliers, the restaurant's owner, summed up the four essential aspects of fine dining. Are you aware of these four components that define fine dining as a concept as a hotel management student? If you haven't seen them yet, they're as follows:
Excellent cooking (as it all comes down to taste)
An elegant eating area (because ambience sets the mood)
Astute waiters (hospitality matters a lot, if not the most)
Well-stocked wine cellar (wine is a must, especially in Europe and the Americas)
Antoine Beauvilliers created standards for how the hosts and Maitre'ds (lord of the house) should act and behave themselves, in addition to combining the fine dining aspects.
2. World's first-ever cookbook was written on clay
Cookbooks have been documented as far back as 1700 BC. The Yale cookbook tablets, which are thought to have been composed for royal households, have been unearthed in China. The tablets, which are inscribed in cuneiform script and contain recipes for a range of foods but no directions, are intriguing.
Extra fact: The first cookbook was published in Boston in 1896. Fannie Merritt wrote the cookbook for Farmer's Original Boston Cooking School. The cookbook is also available for purchase now.
3. Packaged and homemade cheese are different, why?
While homemade cheese is created entirely of milk, processed and packaged cheese contains emulsifiers, fats, and flavourings in addition to the milk. This pre-shredded, boxed cheese is easy to pour and does not coagulate as homemade cheese does.
4. Australia has Fruit Salad Trees
Yes, you read that correctly. Multi-grafted trees from the same family are being cultivated in Australia using biotechnology techniques. These fruit salad trees produce a variety of fruits with the same flavour, ripening period, and look like the original. They are ideal for balconies and backyards because they can be grown in pots or gardens.
5. German chocolate cake originated in Texas, not Germany
Sam German, a guy from Texas, wrote the recipe for German chocolate cake in 1852. As a result, the cake was named after him, despite the fact that it had nothing to do with Germany. Hawaiian pizza was also created in Canada.
ITM is the one-and-done stop for building a career in hotel management
Do you want to become a culinary expert or a chef? Have you always dreamt of working on cruise ships and making a living out of it? Or just hospital management as an industry seems quite appalling to you? If yes, you would be happy to know that you can make a career out of it. Yes, with our diverse set of hotel management courses and well-designed curriculums.
Why you must consider ITM's hotel management course?
Do you aspire to be an expert chef or a culinary artist? Have you ever wanted to work on cruise ships and make a living doing so? Or do you find hospital management as a whole to be revolting? If you answered yes, you'll be pleased to learn that you can make a profession out of it. Yes, with our broad collection of hotel management courses and well-designed curriculums.
The Hotel Industry Giants Hire in Our Campuses
If you're interested in hospitality management, you've probably heard of the ITC and Oberoi hotel and resort chains, as well as Radisson, Novotel, Four Seasons, Taj, and others. These industry titans frequently come to ITM's campus to recruit our top personnel.
Furthermore, renowned names in the food and beverage business, such as Starbucks and McDonalds, hire ITM Institute of Hotel Management students.
We Combine Academics with Practical Knowledge
ITM is a hive of activity, with events and courses taking place on a regular basis. We not only encourage our students to work as interns, but we also host regular seminars, festivals, and events where industry professionals and celebrities are welcomed. Workshops and seminars like this are the cornerstones of our hotel management course's practical expertise. Furthermore, we plan frequent excursions to wineries, hotel chains, and cruise ships to give our students a taste of hospitality administration.
What is the future of working in Hospitality Management?
As the globe returns to normal following the pandemic, the hospitality business is expected to boom. Even now, thanks to a significant increase in local and international travel, the sector is experiencing outstanding growth. Along with several professional opportunities, the sector also offers a diverse range of disciplines, such as the aviation business, casinos, cruise ships, chefs, and so on. As the demand for specialists in the travel, tourism, and leisure sector rises, the industry is expected to provide a plethora of career possibilities in the future years. To take advantage of the rising demand and develop a successful career in hospitality management, we recommend enrolling in an ITM 
Hotel managers, lodging personnel, cruise ship managers, housekeeping specialists, chefs, and culinary experts are all in short supply.
Dignified with Rankings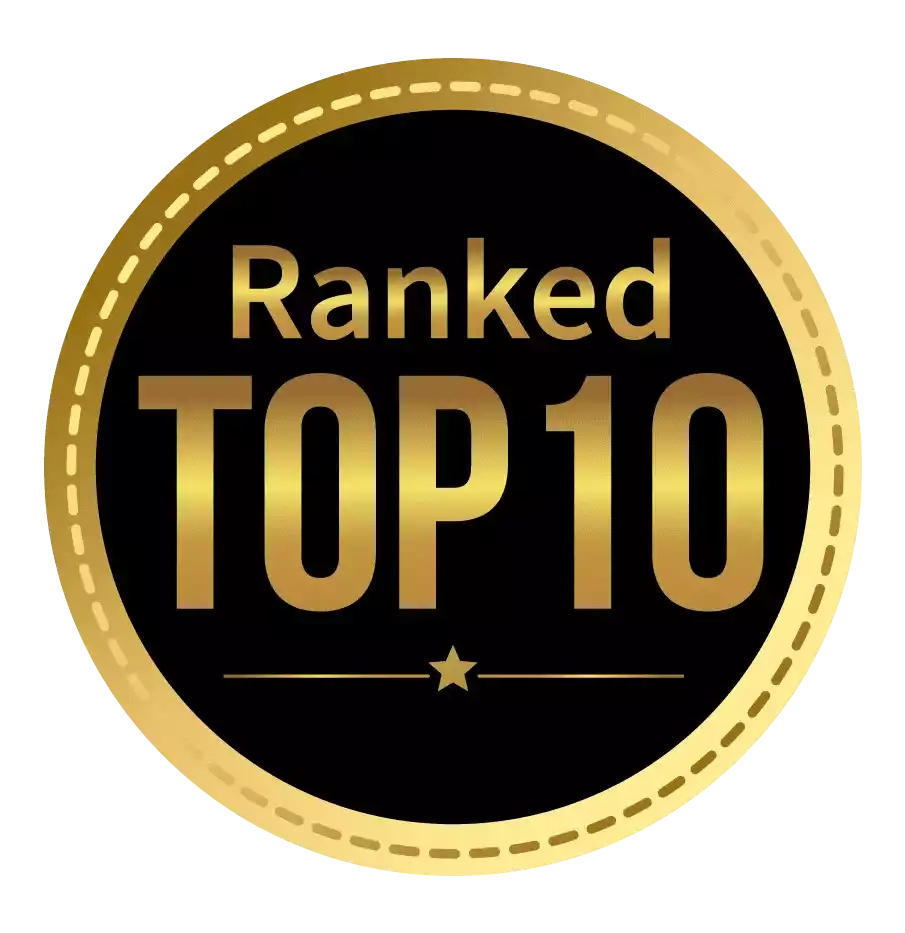 Amongst India's most promising Hotel Management Institute by Higher Education Review 2021
---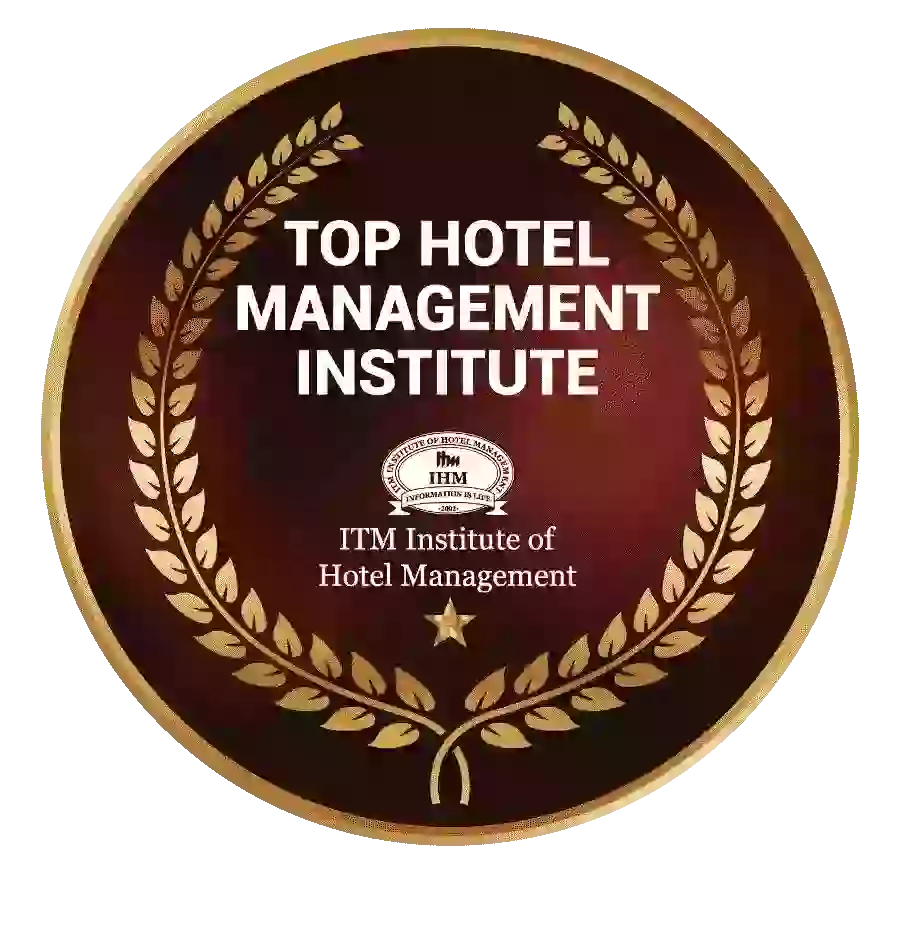 Ranked Top Hotel Management Institute awarded by Times Education Icon 2022
---
Quality Education, Outstanding Administration & Leading Infrastructure by Educational Excellence Awards & Conference 2021
---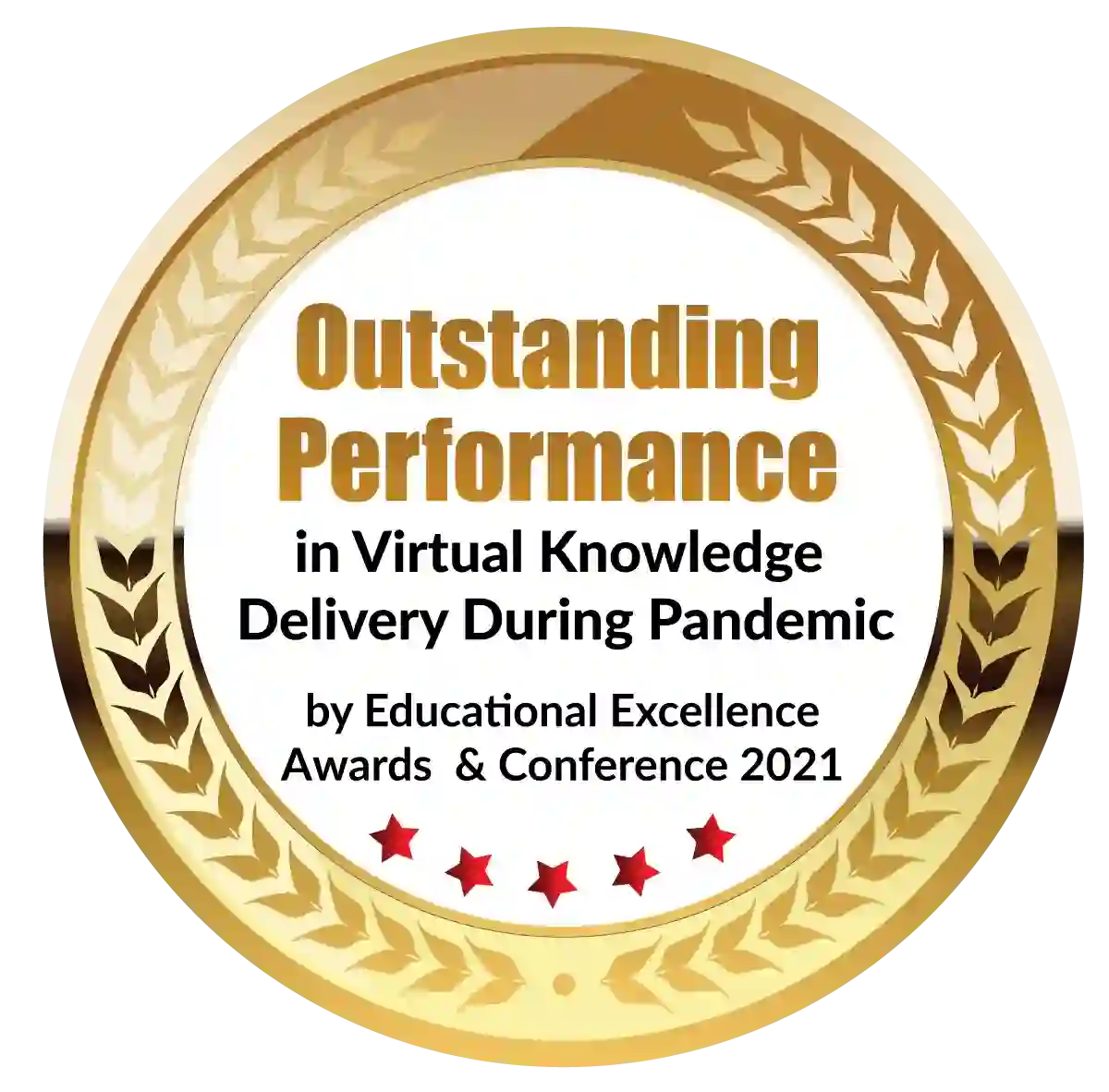 Outstanding Performance in Virtual Knowledge Delivery During Pandemic by Educational Excellence Awards & Conference 2021