Students Trained & Placed
Kitchen Training Facility
International & National Internships only at 5-star Properties
One to One Corporate Mentorship
An Entrepreneurial Culture at the Campus
Dignified with Rankings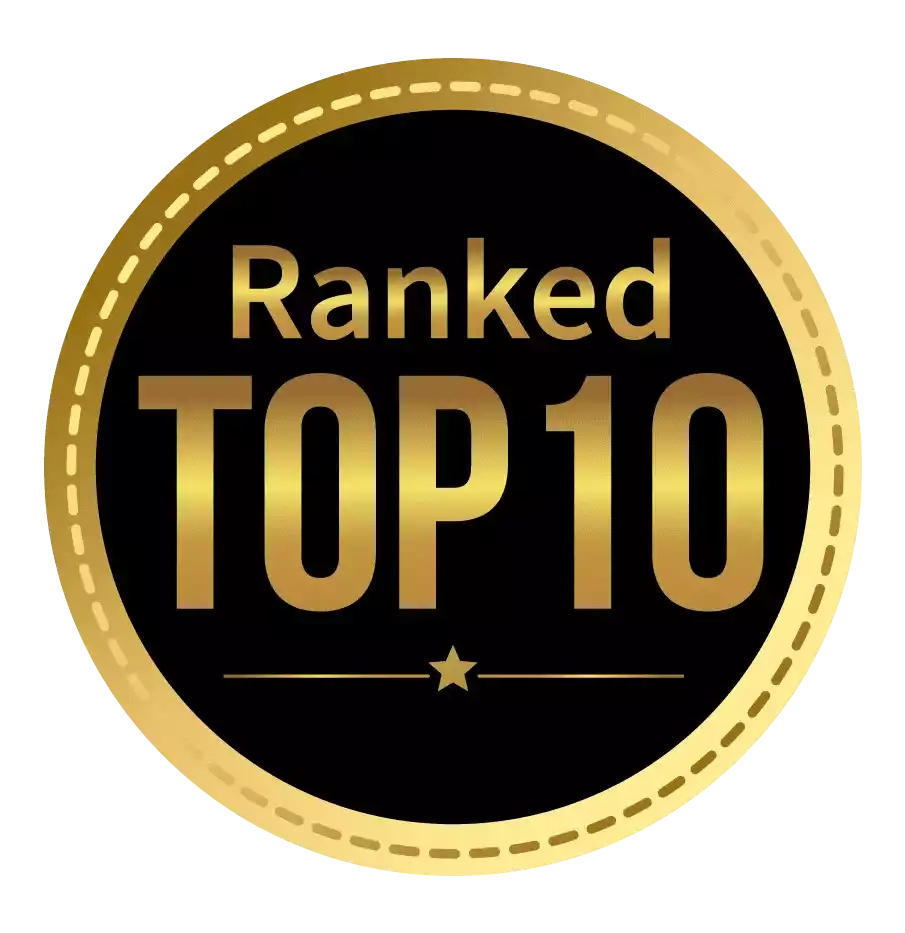 Amongst India's most promising Hotel Management Institute by Higher Education Review 2022
---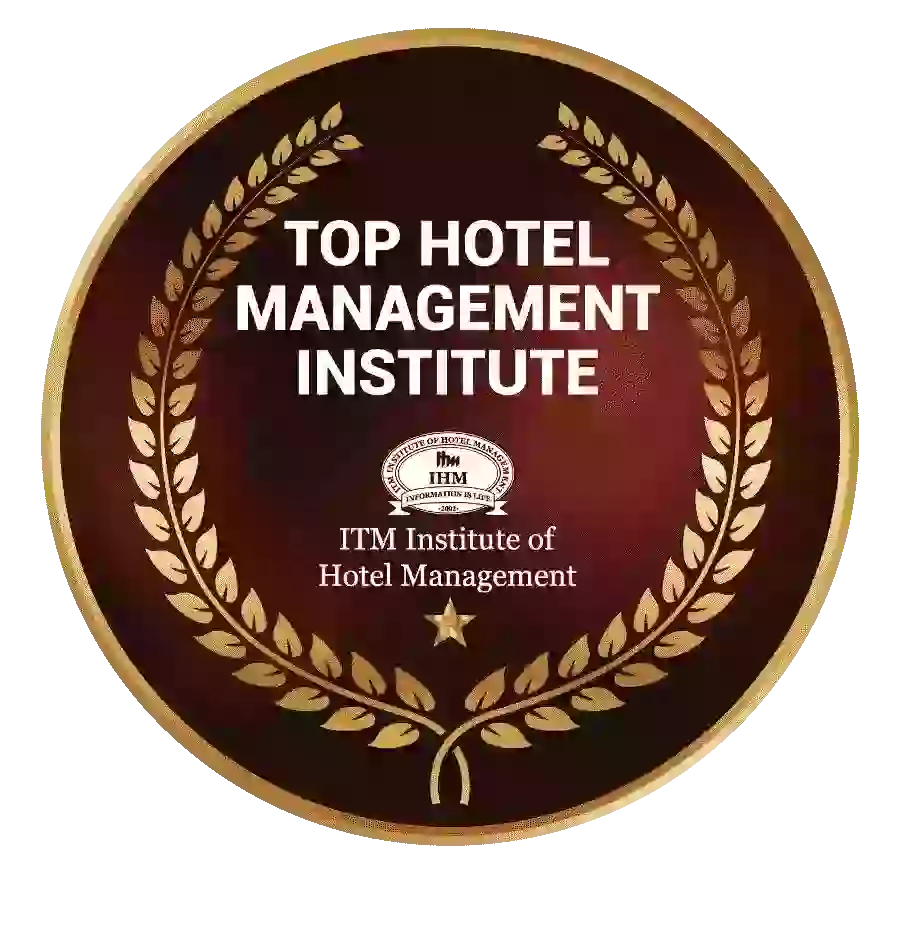 Ranked Top Hotel Management Institute awarded by Times Education Icon 2022
---
Quality Education, Outstanding Administration & Leading Infrastructure by Educational Excellence Awards & Conference 2021
---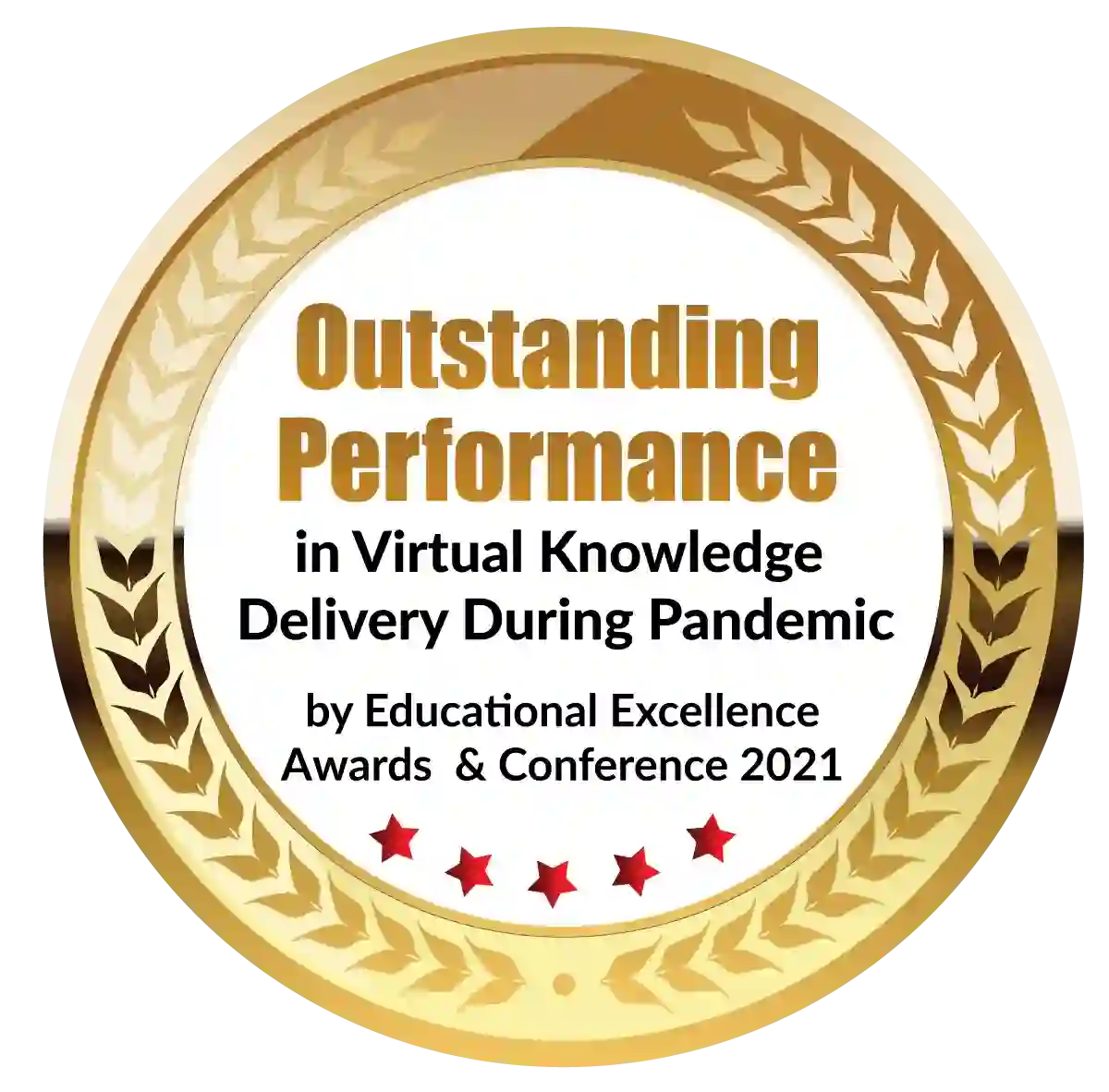 Outstanding Performance in Virtual Knowledge Delivery During Pandemic by Educational Excellence Awards & Conference 2021
What is the purpose of a B.Sc. in fashion design?
Six semesters make up the three-year, undergraduate B.Sc. Fashion Designing program. Students are required to study various design fundamentals and complete projects during each six-month semester. The clothing that students create is intended to be sold, so their efforts do pay off. Graduates in fashion design who have more training and experience can work in the following fields:
Fashion Coordinator
Production Manager
Fashion Consultant
Quality Manager
Why Pick a B.Sc. in Fashion Design?
This is a very well-liked course that assists aspirants in bringing their creations to life, especially for those with a creative bent of mind. The products that students get to work on range from clothing to handbags. For each of them, they come up with unique designs while also attempting to make the product marketable. There is a large market for emerging designers in the 1.5 trillion dollar apparel industry.
Students can pursue the interior design branch of their choice for a challenging future career.
The course achieves a thorough balance between knowledge and practice through industrial visits, seminars, workshops, and practical sessions.
The curriculum is developed in collaboration with highly qualified professors and sector experts.
The university's well-kept labs are furnished with everything needed for students to conduct practical classes with ease.
BSc fashion designing Subjects
BSc fashion designing is supposed to teach the students various concepts like analytical drawing, design process, etc. The subjects are divided into core and elective subjects:
Core Subjects:
Elements Of Design
Basic Photography
Elements of Textile
Draping
Fashion History
Free Hand Drawing
Elective Subjects:
English Communication
Art Of Living
What Does A Graduate In Fashion Design Do?
Graduates in fashion design are in charge of creating designs for clothing, accessories, jewelry, footwear, etc. To guarantee the flawless fit and uniqueness of the products they have designed, they employ their tailoring skills. Some of their roles are as follows:
1. They monitor the most recent fashion trends and advise the companies to moderate their clothing lines. Consulting fashion companies.
2. They make sure that the general public is informed about the most recent fashion trends and suggest the best outfits appropriate for that particular season by blogging about them.
Tips For BSc fashion designing Preparation
For those who want to become fashion designers through the Fashion designing institute in Mumbai, it takes a lot of effort and a clear mind in order to maximize their creativity. Here is some advice on getting ready:
Examine the Syllabus: In order to be well-prepared for the exams, students should regularly study and be familiar with the topics on the syllabus.
Get the Basics Right: All aspirants should concentrate on their course from the start in order to build a solid foundation. Before moving on to more advanced topics, students should make sure they understand these fundamentals.
Reasons Why a Career in BSc fashion designing Can Be Rewarding
The fashion industry is booming, with many retailers earning billions from their product lines each year. This creates numerous job opportunities for designers who are fully aware of what the customer needs. Here are some explanations as to why working in fashion design can be rewarding:
Multiple Income Sources: In addition to working their regular jobs, designers can work as freelancers for clients who want new designs for their products. In order to sell their works, they can also run their own online business.
Creativity is always welcome: Fashion designers don't always have to adhere to a rigid set of rules when designing something, so creativity is always encouraged. New ideas and renderings are always appreciated.
Jobs in B.Sc. fashion design through the Fashion designing institute in Mumbai
Graduates in fashion design can work in a variety of positions, including management and sales. Following are a few of the jobs that B.Sc. fashion design graduates most frequently hold:
Graphic Designer
Marketing Manager
Visual Merchandiser
Fashion Designer
User Experience Designer
B.Sc. in Fashion Designing: Higher Education Options 
Those interested in learning more about the creation and design of products can pursue an M.Sc. in Fashion Designing. An MBA in Fashion Designing is an option for aspirants who want to learn about the business and management aspects of the fashion industry in addition to designing.
Fashion Designing M.Sc.
It is a two-year postgraduate course that instructs students on how to apply aesthetics and design principles to various types of clothing.
Management in Fashion Design for MBAs:
The management aspect of the fashion industry and the technical aspects of designing are combined in this two-year postgraduate course.
Indian Fashion Design Salary
A B.Sc. Fashion Designing Fresher can expect to make an average of INR 3.6 LPA in India. Aspirants can expect a significant pay raise and rapid career advancement as they gain more experience and credentials.
Career Options After Earning a B.Sc. in Fashion Designing 
Fashion designers have a wide range of career options because they are needed in all industries for marketing and advertising purposes. Following graduation, these are some career options to consider:
Textile Designer
Quality Assurance Manager
Product Designer
User Interface Designer
Skills To Excel
Fashion Designers are not just about designing apparel for various clients and companies. Professionals need to have a skill set that helps them communicate effectively and understand the tasks. Here are some of those skills:
Communication Skills
Leadership Qualities
Critical Thinking
Creativity
Team Skills
Suitability of B.Sc. (Fashion Designing) Courses
It is also appropriate for those who want to pursue further advanced studies and research in the field of fashion design and, after earning higher degrees, take on positions as teachers and instructors in various universities and colleges.
They must be creative thinkers, dedicated employees who can put in long hours, and knowledgeable about current fashion trends.
Candidates can enroll in the course if they want to start their own business.
Candidates should be able to take inspiration from earlier trends and envision fresh options for their upcoming designs.
What are the benefits of the B.Sc. in Fashion Design program in the top Fashion designing colleges in Mumbai?
Holders of a B.Sc. (Fashion Design) degree are highly sought after by boutiques, clothing designers, and fashion designers.
One becomes qualified to work as a teacher in organizations that offer training programs in fashion design in top Fashion designing colleges in Mumbai after completing the degree program.
In the apparel, leather, textile, and other fashion-related industries, these degree holders are welcomed with open arms.
One becomes qualified and capable of opening their own fashion store to showcase their fashion abilities.
The B.Sc. (Fashion Design) degree promises its students glamour, fame, success, and high pay packages in addition to satisfying their creative whims and materialistic needs.
Dignified with Rankings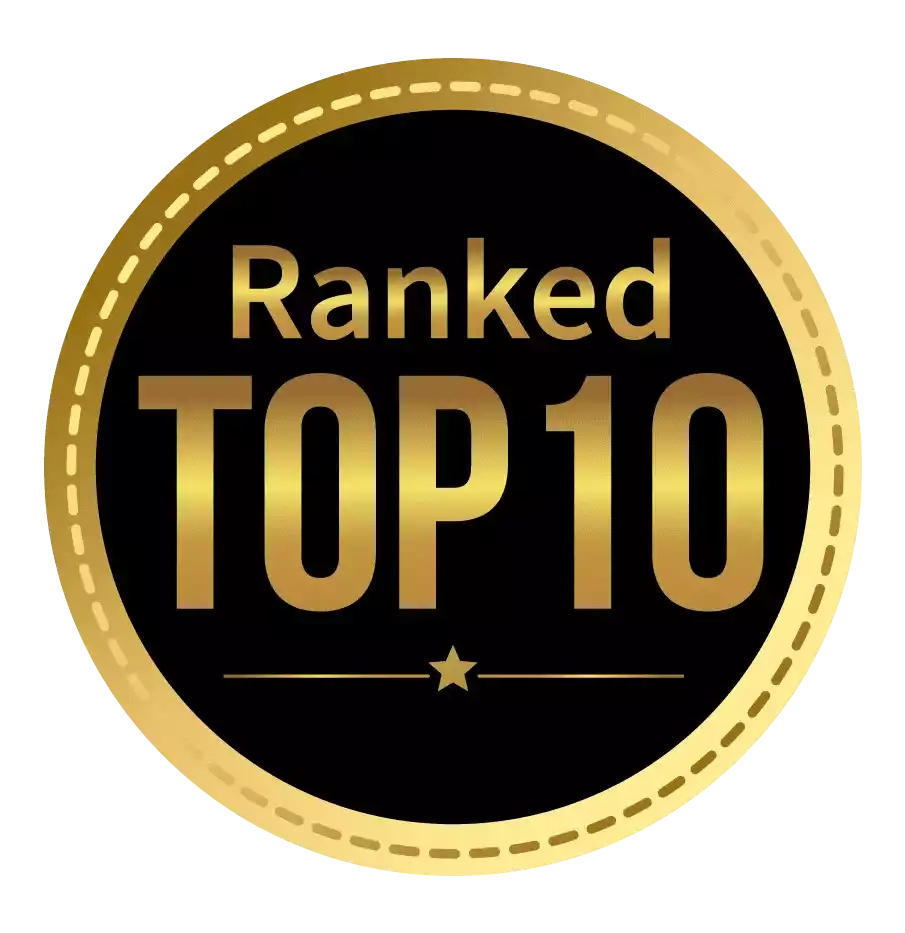 Amongst India's most promising Hotel Management Institute by Higher Education Review 2021
---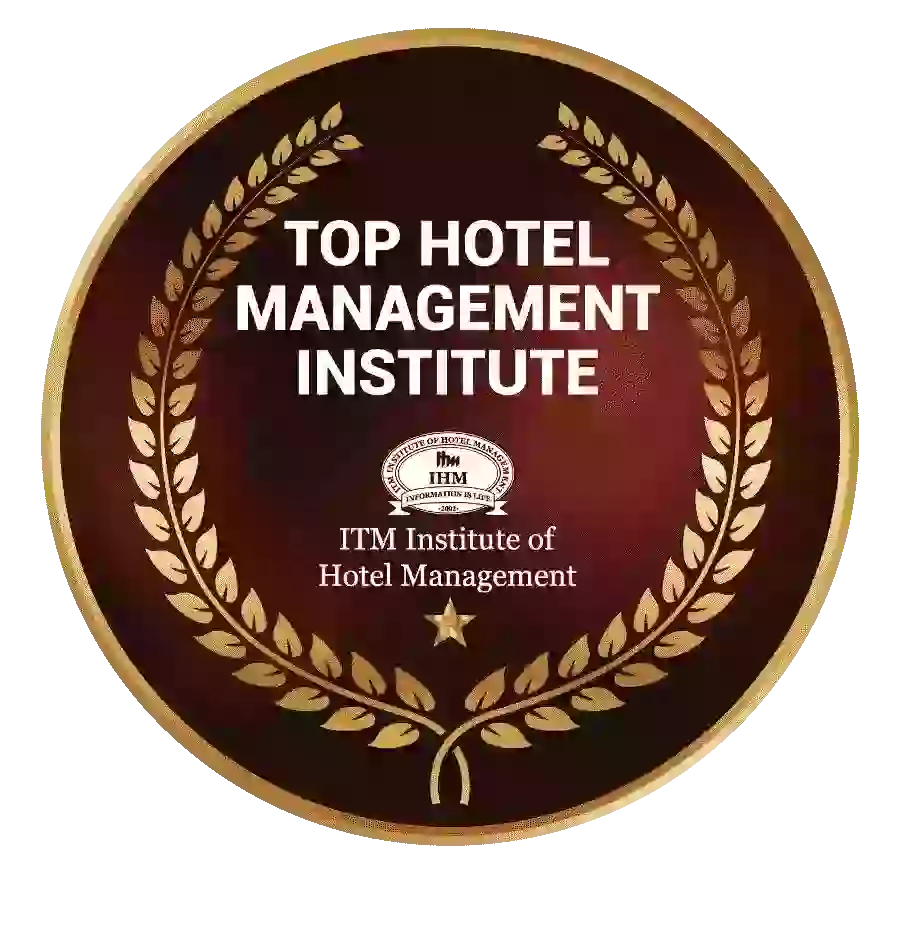 Ranked Top Hotel Management Institute awarded by Times Education Icon 2022
---
Quality Education, Outstanding Administration & Leading Infrastructure by Educational Excellence Awards & Conference 2021
---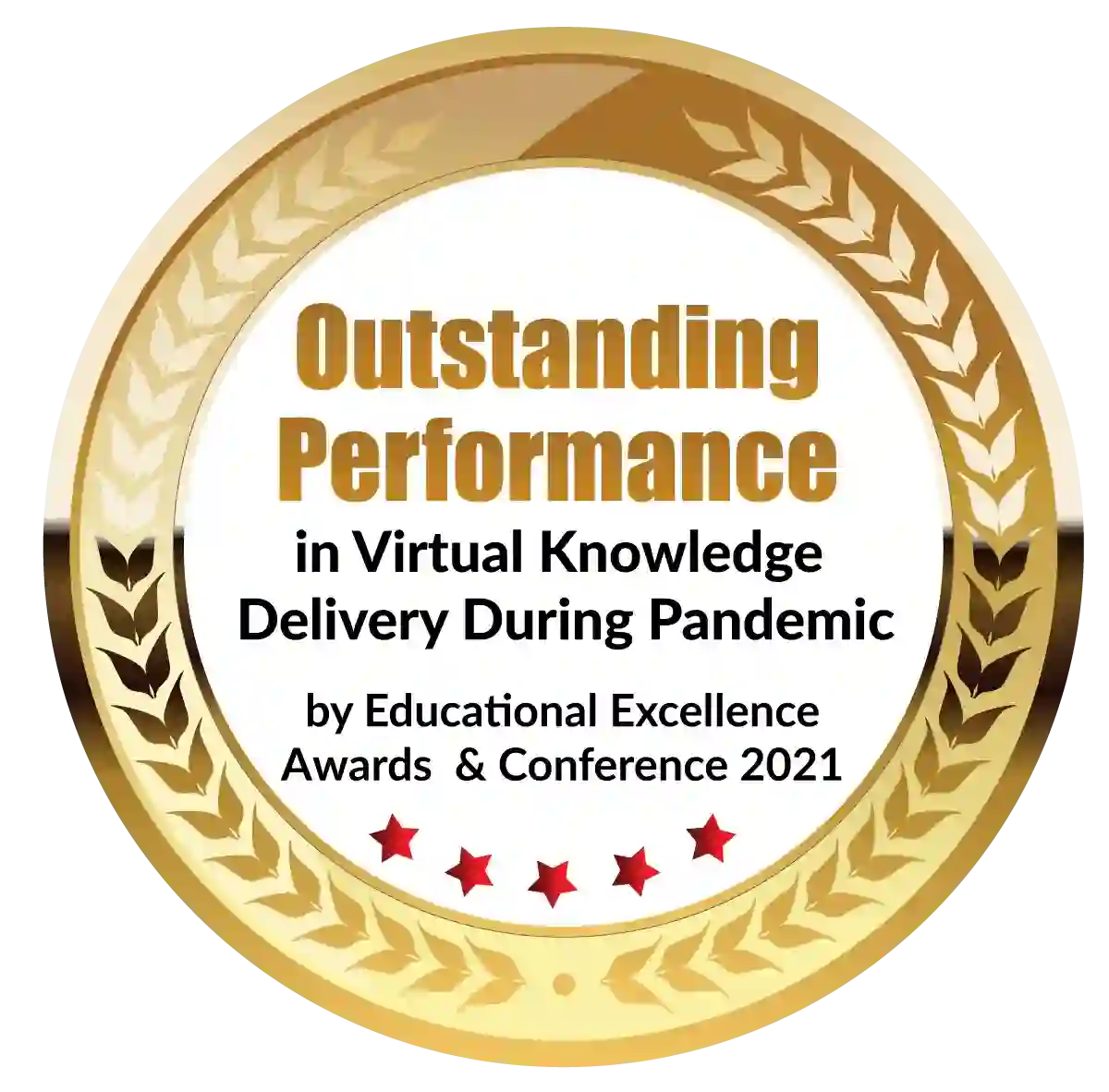 Outstanding Performance in Virtual Knowledge Delivery During Pandemic by Educational Excellence Awards & Conference 2021