Students Trained & Placed
Kitchen Training Facility
International & National Internships only at 5-star Properties
One to One Corporate Mentorship
An Entrepreneurial Culture at the Campus
Dignified with Rankings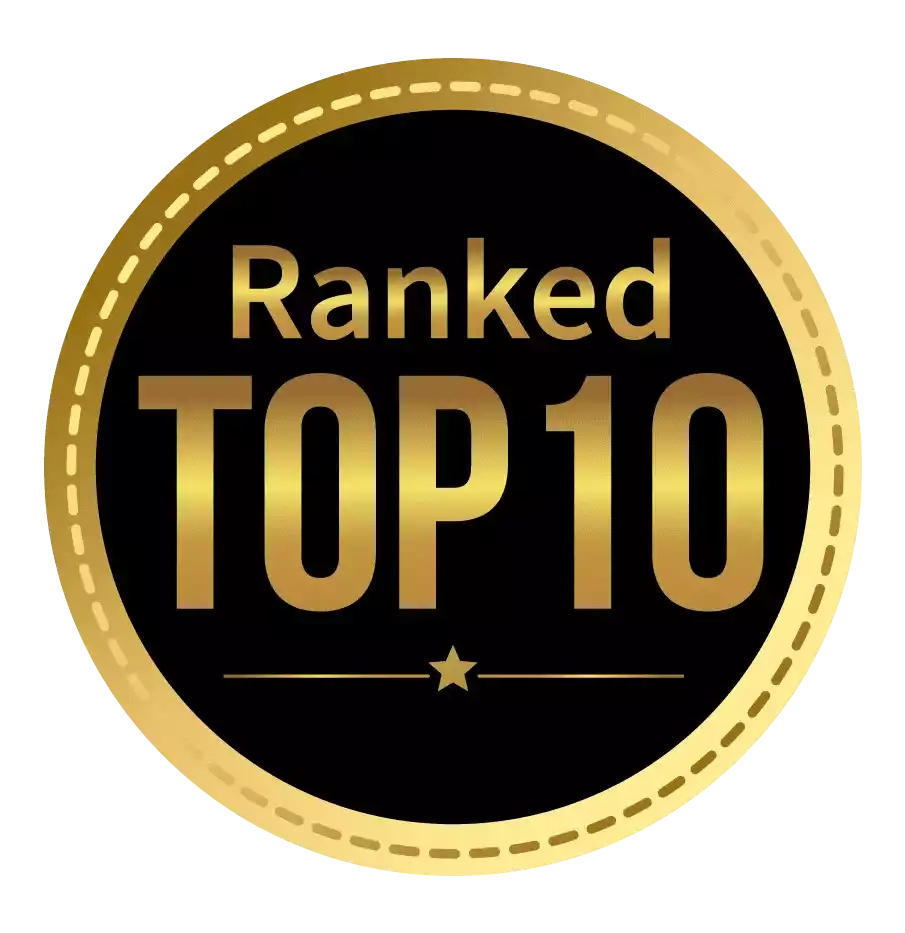 Amongst India's most promising Hotel Management Institute by Higher Education Review 2022
---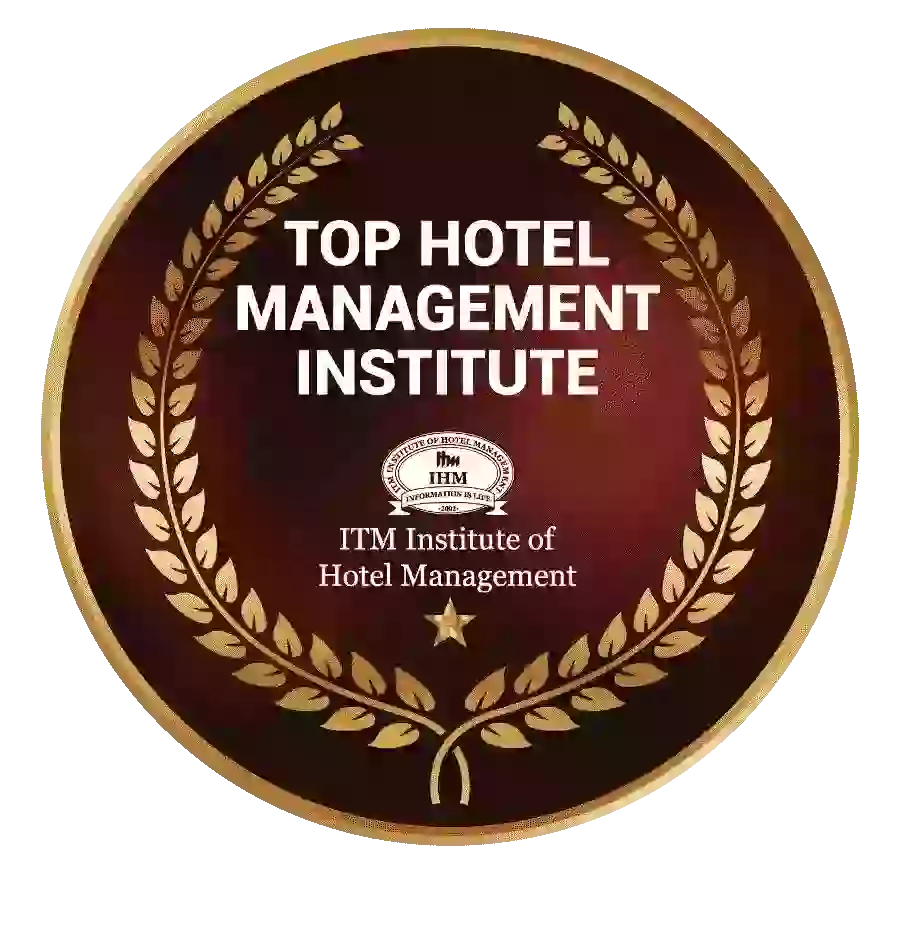 Ranked Top Hotel Management Institute awarded by Times Education Icon 2022
---
Quality Education, Outstanding Administration & Leading Infrastructure by Educational Excellence Awards & Conference 2021
---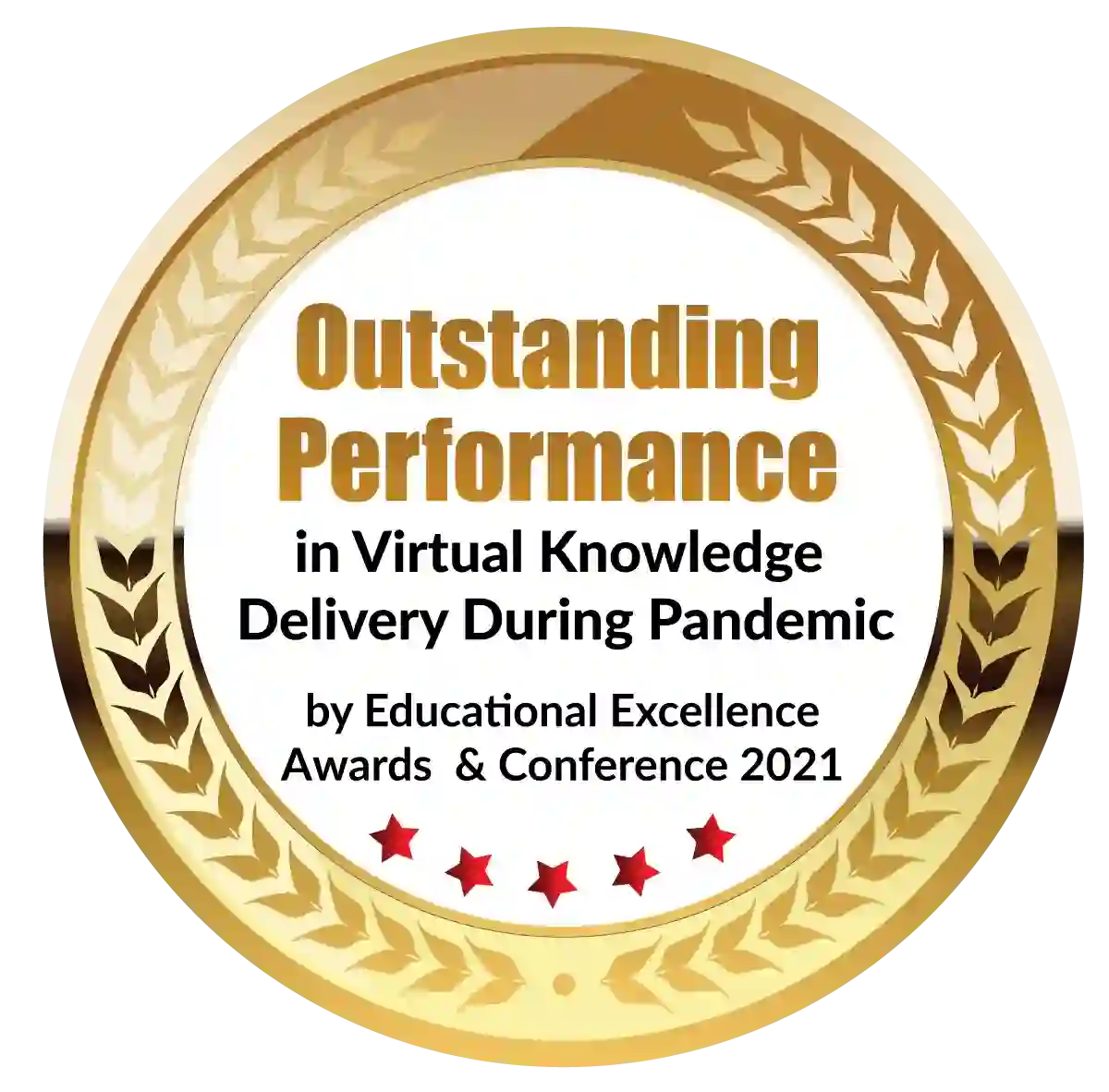 Outstanding Performance in Virtual Knowledge Delivery During Pandemic by Educational Excellence Awards & Conference 2021
What is the definition of fashion design?
BSc fashion designing is an intriguing professional path for designers who want to make garments and accessories. Simply put, it is the skill of creating or enhancing the beauty of clothing and accessories by the use of certain accessories. Designers go through this procedure to gain in-depth knowledge of current trends, sketch designs, select colors, fabrics, and styles and create prototypes. However, there are numerous benefits to pursuing a career in fashion design, ranging from the pay scale to the ability to produce cutting-edge designs.
Fashion design is currently one of the most sought-after professional alternatives in India. Fashion designers not only create new trends for clothing and accessories, but they also make an attempt to adapt patterns and trends to suit regional tastes. A fashion design degree has the advantage of allowing you to work independently or as part of a fashion design team.
Prior to deciding on a domain of specialization such as Leather Design, Fashion Design, Textile Design, Accessory Design, or even Fashion Communication and Knitwear Design, you must have a clear notion of your aptitude and capacity.
Let's have a look at some of the benefits of pursuing a BSc in fashion design as a career.
You have the option to build your own company.
A job in fashion design provides you with numerous opportunities to shape your future. You can excel in the fashion sector if you are talented and strong enough. Starting your own business, clothing line, or alternative requires a lot of creativity.
Fashion designers make a good living.
The fashion sector provides a sufficient amount of money for each person. Fashion designers made an average of $76,480 in 2016. The top 10% of earnings, on the other hand, made $130,050 per year, while the worst 10% made $33,740.
Workplace and environment that is both exciting
Fashion designers attend fashion shows on a regular basis, and they occasionally go to other countries to meet with manufacturers. As a result, they are able to communicate their creativity and vision in ways that many other professionals in their field are unable to. However, from 2014 to 2024, the fashion industry will have a plethora of chances in specialized design firms. The fashion sector will also provide a terrific platform for self-employed fashion designers.
Passion
Most people who want to pursue a career in the fashion design institute in Mumbai have a passion for the industry and a desire to achieve prominence. Every person enjoys their job because it allows them to express themselves by coming up with new ideas. As a result, voicing their opinions is one of the ways they can earn a solid living.
Entrepreneurship
The options available in the fashion designing institutes in Mumbai can mold anyone into a trendsetter or entrepreneur. As a result, they succeed in establishing niche markets.
Overview
BSc fashion designing program offers a unique combination of science and fashion, allowing students to study about and experiment with designs, textiles, materials, colors, and much more.
The fashion design program strives to instill creativity and originality in the area while also providing the technical expertise required for a successful profession. The students learn important skills such as outfit creation, pattern drafting, eye-catching designs, and fashion concepts or artwork, all of which aid in the development of their sense of style.
This program incorporates all aspects of the apparel industry, including jewelry, footwear, and accessories, as well as clothing. This provides pupils with various perspectives and ideas in order to build overall faultless designs.
A finished BSc in fashion designing opens up a plethora of job options for students in the future, including freelance fashion design, teaching, and designer roles at textile manufacturing units, garment export houses, retail showrooms, and a variety of other places.
India's Current Fashion Design Situation
Students must pass their higher secondary or 10+2 test in any stream from a recognized board in India to be eligible to study fashion design in India. All you need is an artistic attitude and a sense of aesthetics. It will act as an added benefit if you have a keen sense of color and shadow.
The following are some of the several areas of fashion design:
Women's day wear - These are ready-to-wear pieces that are part of haute couture yet have a mass-market appeal.
Women's Lingerie - These are also part of the trend-setting designs, ready to wear, and available in a wide range of sizes.
Women's Evening Wear - They are part of the latest trends, are ready to wear, and have a large market.
Men's Evening Wear - This section has a good dressmaking market, is ready to wear, and is perfect for the mass market.
Men's Day Wear - They have a strong dressmaking industry, are well-suited to the mass market, and have ready-to-wear dress materials.
Girls' Clothes - These are ready-to-wear and have a large market.
Kidswear - They are ready-to-wear and have a large market.
Sportswear - This is also ready to wear and has a large market.
Teenage Girl Clothing - These clothing are ready to wear and have a large market.
Outerwear - These garments are ready to wear and have a large market.
Knitwear - These items are ready to wear and have a large market.
Accessories - Add-ons are ready-to-wear and have a wide market, and they are a component of the trendsetting trends.
Bridal gowns - These are ready-to-wear gowns that are part of haute couture and have a mass-market appeal.
A job in fashion design allows you to be your own boss in a variety of ways. After completing a fashion design education, students have the option of working as an apprentice under a well-known fashion designer, gaining valuable industry experience that is necessary to advance as a fashion designer today, or starting their own business or opening their own dress shop. Students can also work as freelance fashion designers for large corporations. Students, on the other hand, will find work in textile manufacturing divisions and export firms.
In India, there are numerous top fashion designing colleges in Mumbai and universities that provide degree and certificate programs in fashion design and fashion technology. In this field, a master's or postgraduate degree is also available. it is a superior way to advance in the corporate world.
Key Advantages
A comprehensive approach to fashion design with a firm foundation in basic areas and the ability to choose and specialize in areas of interest.
Industry-endorsed curriculum assures that the curriculum is relevant to today's fashion circumstances.
Critical analysis and inquisitiveness on a wide range of contemporary Fashion topics are encouraged through a research-oriented curriculum and micro-projects interwoven into each session.
An international environment is established, ensuring a varied range of learning experiences.
International corporations and fashion houses allow the opportunity to interact with the current trends in the fashion industry.
Students are instilled with the skills necessary to learn scientifically and professionally.
Institutes encourage students to pursue their dreams by giving adequate tools and holistic coaching to help them achieve their goals.
Requirements for Admission to the top fashion designing colleges in Mumbai
Pass with a minimum of five subjects in 10+2 / Equivalent.
Wherever a grading system or any other system is used to evaluate a candidate's performance in the qualifying examination, the applicant must produce a certificate indicating the percentage gained through the University / Board last studied. Applicants who pass the GCE/O/A level test should have 4 + 3 or 5 + 2 subjects at the O and A levels, respectively.
Universities will only accept examinations that have been accepted by the Association of Indian Universities (AIU). Others who have passed a test that is not on the Association of Indian Universities' recognized list must receive an equivalence certificate from the AIU.
Course structure
Sem I
Textile Science
Fashion Design: Elements and Concepts
Basics of Garment Construction
Sem II
Fabric Structure and Design
Apparel Machinery
Fashion Illustration
Sem III
Textile Processing and Finishing
Pattern Making and Garment Construction
Historic Costumes
Sem IV
Textile Testing
Apparel Production
Computer Application in Fashion Designing
Sem V
Industrial Engineering / Apparel Quality Management
Visual Merchandising and Marketing Survey / Fashion Advertising
Indian Embroidery / Inspirational Design Development
Sem VI
Portfolio Presentation / Fashion Photography
Fashion Accessories / Textile Recycling and Fashion Up-Cycling
Dissertation Project
Specialized courses
Apparel industry
Assistant Designer
Assistant Technical Designers
Merchandisers
Sample co-coordinators
Production planning and control
Assistant quality assurance manager
CAD designer / Graphic designer
Sourcing Manager
Retail Industry
Visual Merchandisers
Assistant Retail Merchandisers
Customer Relationship Manager
Business Planner
Fashion Consultant
Fashion Co-coordinators
Store manager
Fashion designer
Assistant designer
Freelancer
Fashion forecast
Costume Designer in films or serials
Fashion Choreographer
Fashion show coordinators
Fashion Stylist, Blogger, and Photographer
Category Head and Entrepreneur
Dignified with Rankings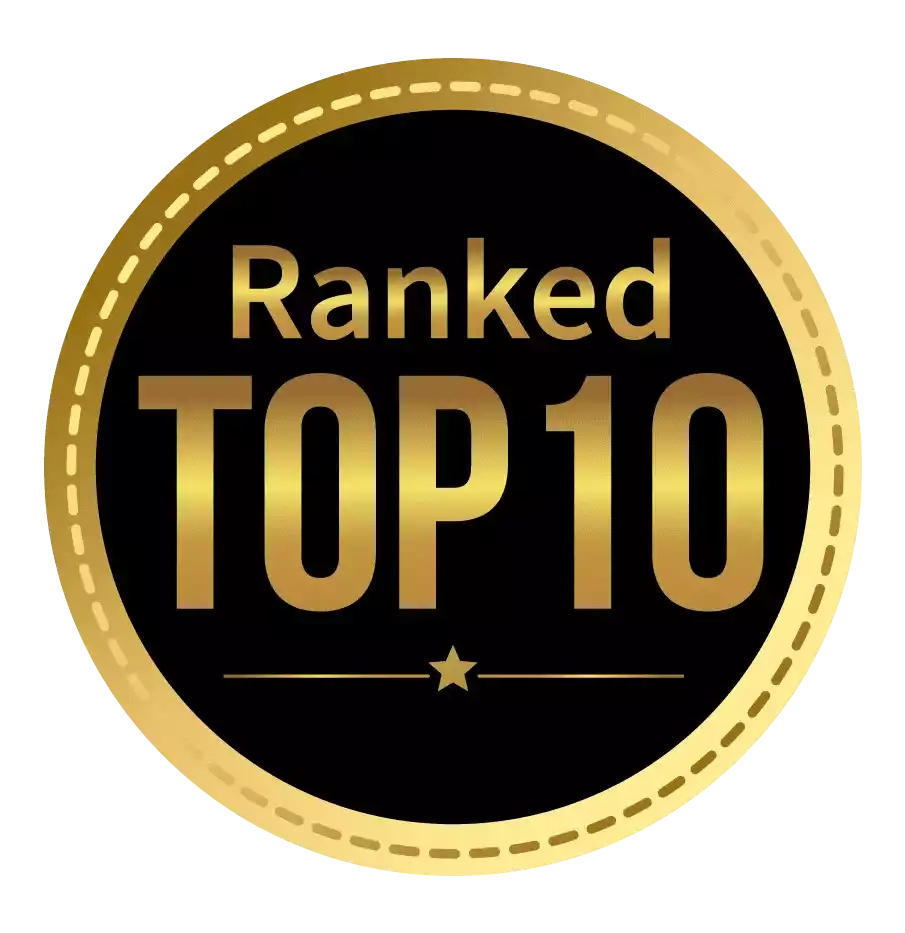 Amongst India's most promising Hotel Management Institute by Higher Education Review 2021
---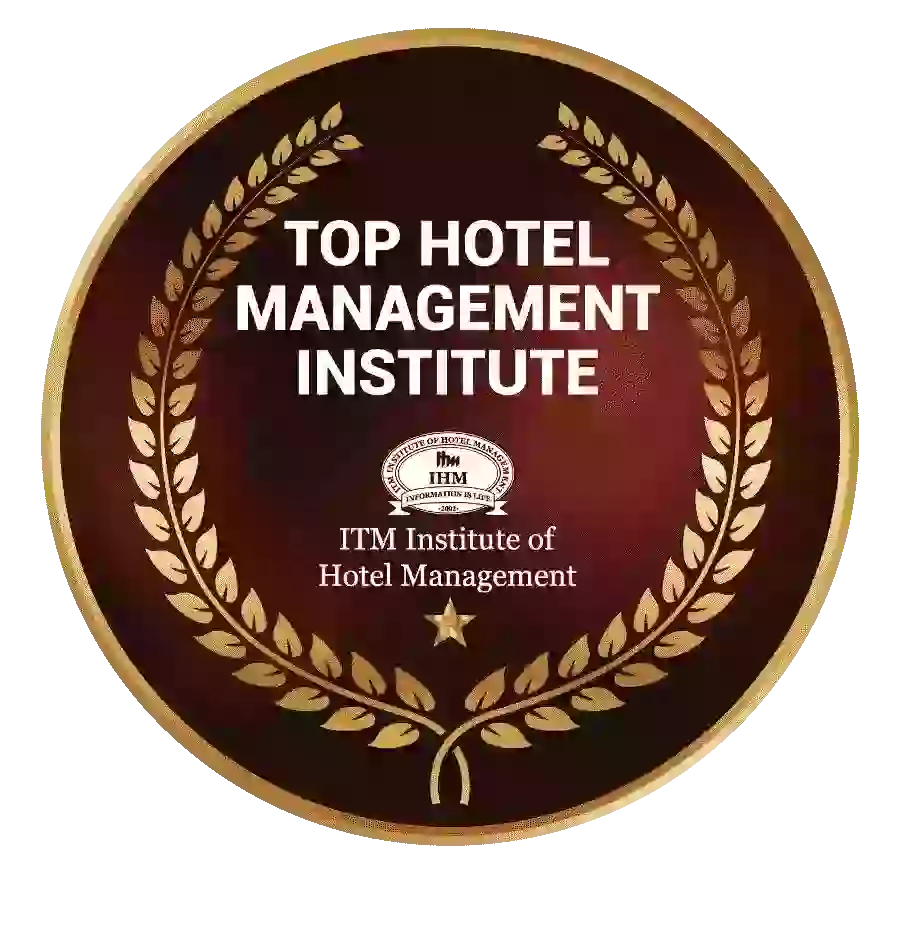 Ranked Top Hotel Management Institute awarded by Times Education Icon 2022
---
Quality Education, Outstanding Administration & Leading Infrastructure by Educational Excellence Awards & Conference 2021
---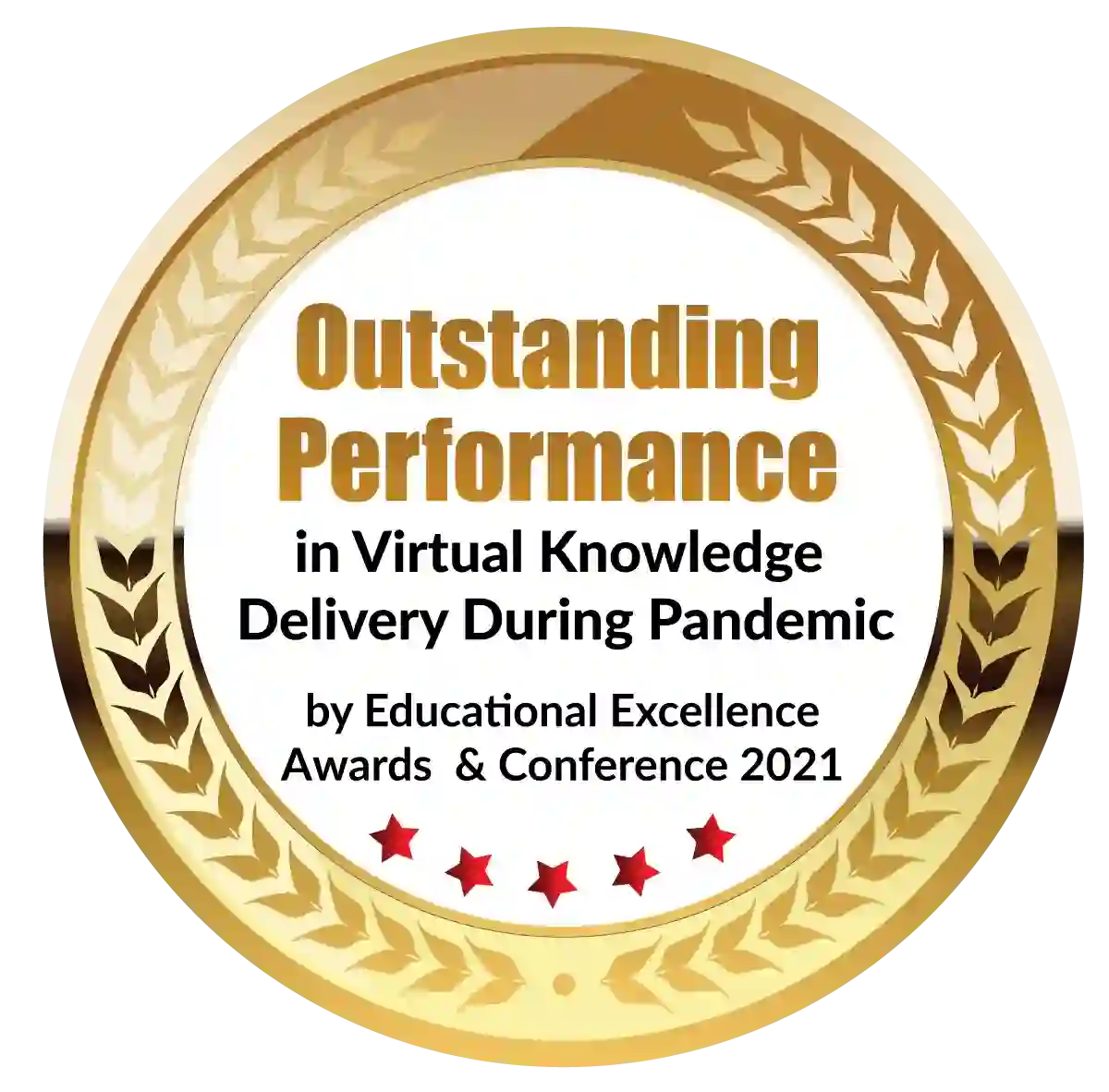 Outstanding Performance in Virtual Knowledge Delivery During Pandemic by Educational Excellence Awards & Conference 2021