Students Trained & Placed
Kitchen Training Facility
International & National Internships only at 5-star Properties
One to One Corporate Mentorship
An Entrepreneurial Culture at the Campus
Dignified with Rankings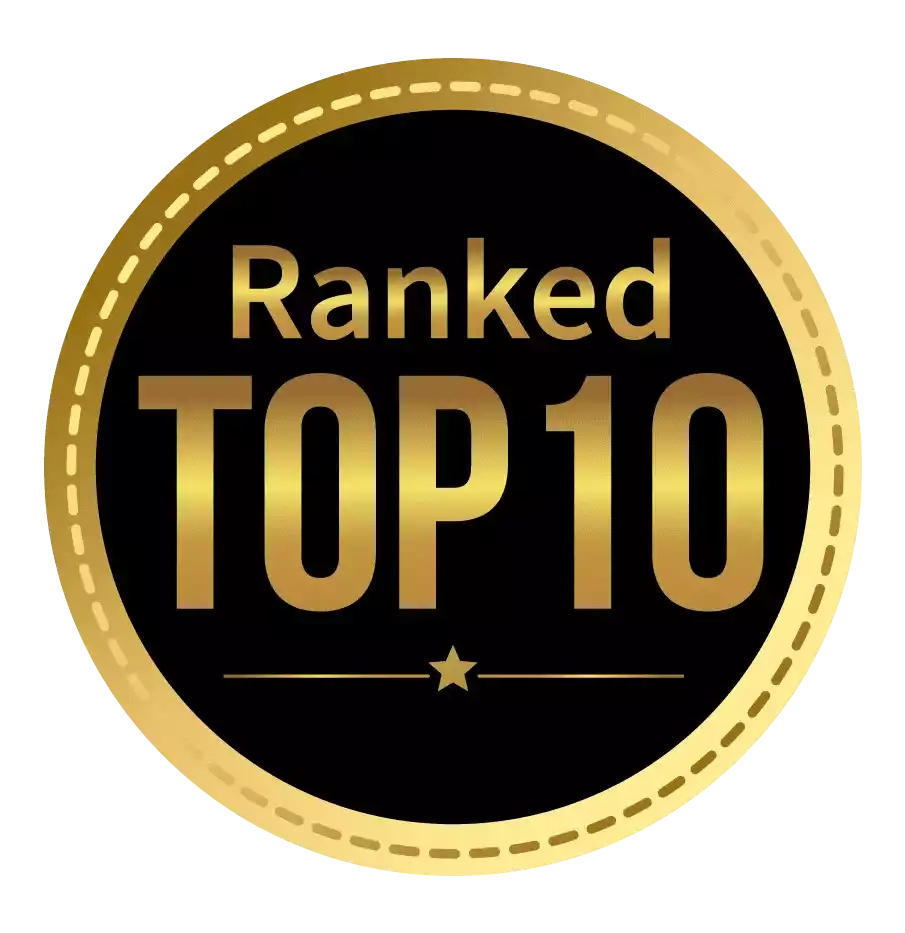 Amongst India's most promising Hotel Management Institute by Higher Education Review 2022
---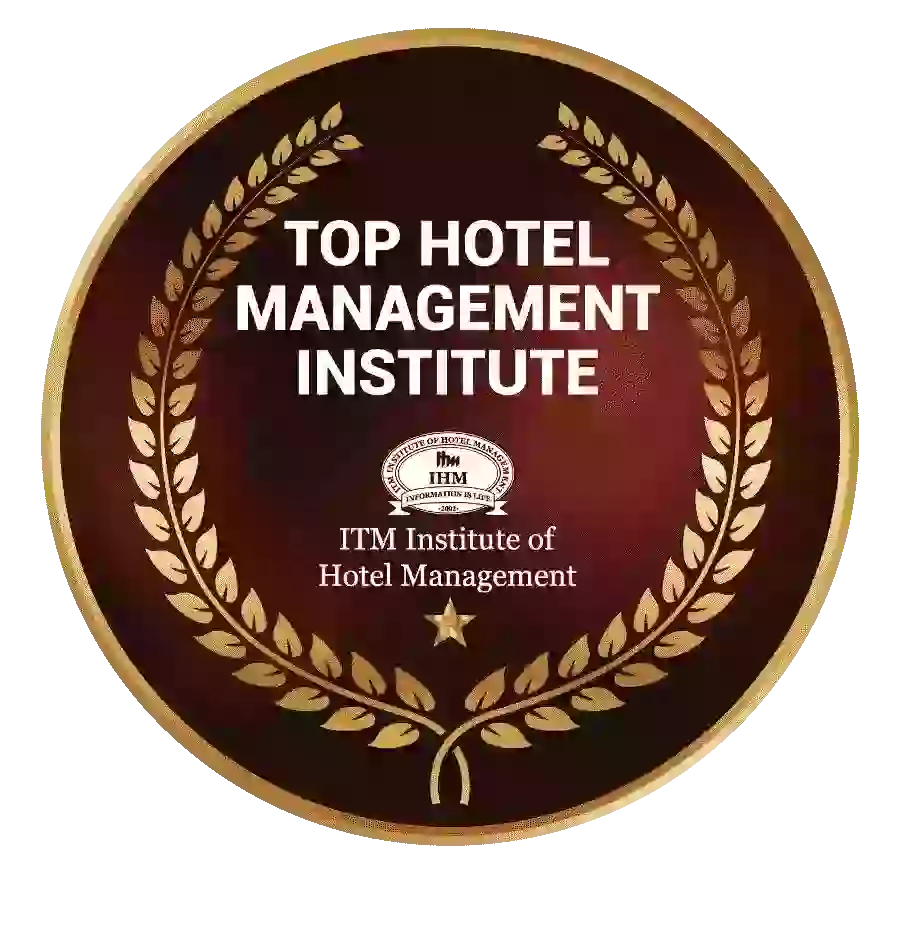 Ranked Top Hotel Management Institute awarded by Times Education Icon 2022
---
Quality Education, Outstanding Administration & Leading Infrastructure by Educational Excellence Awards & Conference 2021
---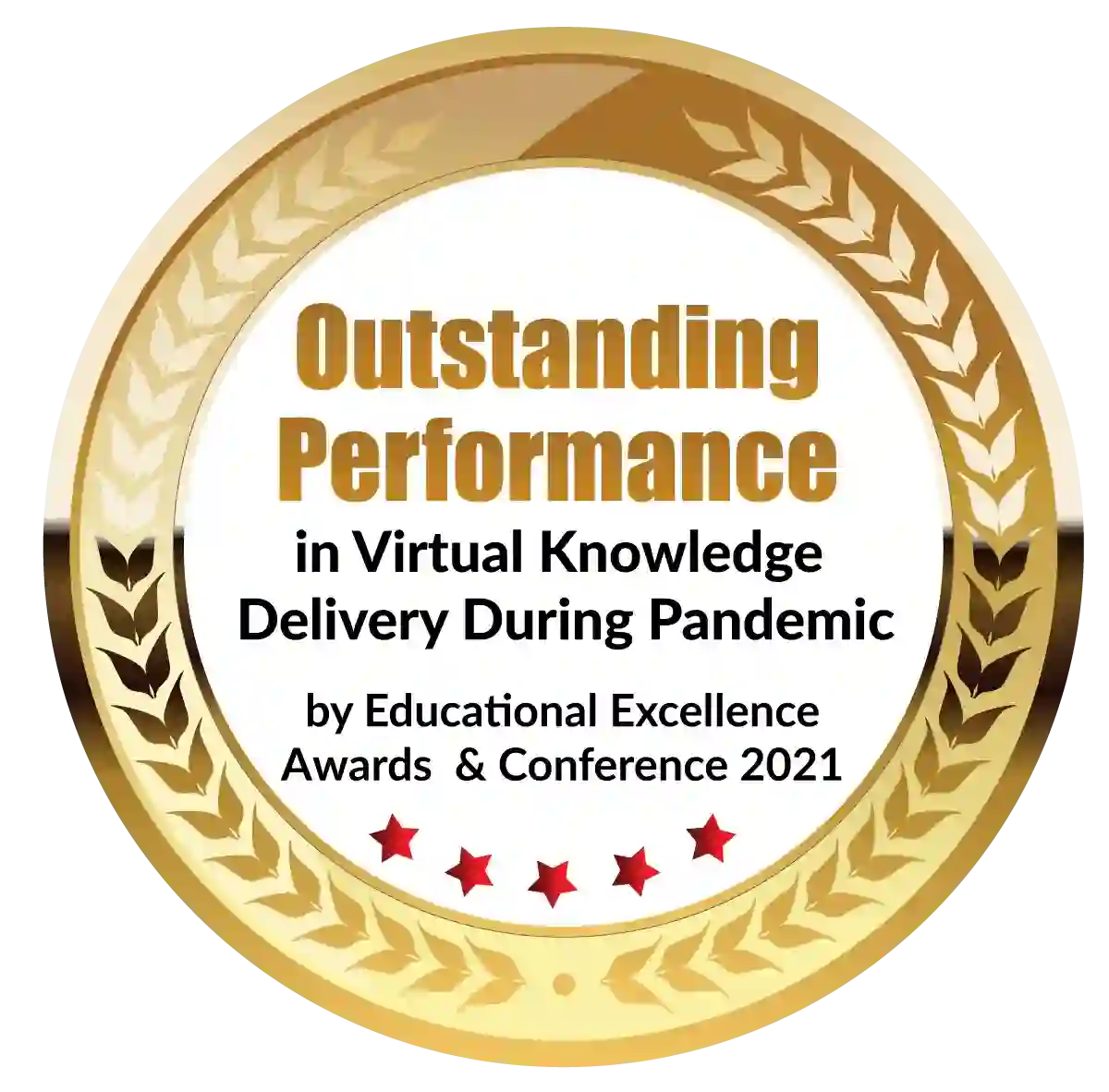 Outstanding Performance in Virtual Knowledge Delivery During Pandemic by Educational Excellence Awards & Conference 2021
In India, careers in BSc Interior design are growing in popularity. It's a line of work that lets you use your creativity! After completing your 12th grade or after graduating, do you plan to enroll in a BSc Interior design course? If the answer is yes, you should find this post useful. We've compiled a list of top BSc Interior design programs in this article. The article also covers the course details, eligibility requirements, admission process, syllabus, postgraduate courses, career options, and salary information.
Room layout and decoration, as well as the overall built environment, are all aspects of BSc Interior design. It also focuses on the built environment and the design and decoration of building exteriors.
It is a type of art that focuses on the efficient use of space, architecture, and design to improve the aesthetics, comfort, and ultimately practicality of the built environment for people! BSc Architecture and original design serve as the foundation for BSc Interior design. Take home as an illustration. It must be well-built, cozy, and able to provide for all of the residents' essential needs.
This art includes everything that adds to the aesthetic appeal and practicality of the built environment, including furniture design, product design, coloring methods, and the design and architecture of rooms and the built environment.
Buildings and their exteriors each have a unique design and style. Homes, offices, bars, hotels, hospitals, gyms, shopping centers, and movie theaters are a few examples. The architecture improves the building's usability and functionality.
In other words, BSc Interior design principles go beyond home decoration. Many different types of structures have developed and used BSc Interior design concepts!
A BSc Interior designer's responsibilities include site assessment, plan reading and analysis, design drawing, client engagement, layout design, material purchasing (furniture and other useful items), model development, and project management.
Now let's head to the "courses" section. In the following section, we'll look at specifics regarding BSc Interior design programs offered in India after 12th grade and through graduate school.
The scientific art of improving a home's or a commercial space's interiors to make it appear and feel more inviting to the people who will be using it is known as BSc Interior design. Additionally, it makes sure that the space allotted is planned to be as useful as possible. A three-year BSc Interior design program is offered by universities and is created to meet the present and future demands of the sector. This course helps students prepare for a successful career in the BSc Interior design sector by covering fundamentals of structure, theory of design, material exposure, analytical drawing, interior construction, cost estimation, and other crucial courses.
Software for 2D and 3D design that is relevant to the student's field of study is taught to them. In order to achieve unattainable goals in their chosen fields, students are encouraged to let their imaginations run wild.
INTERIOR DESIGN COURSES LIST -
When it comes to undergraduate interior design education in India, there are three primary course formats to choose from. They're -
Bachelor's Degree courses
Diploma courses
Certificate courses
BSc Interior design admissions process:
One must take the necessary entrance exams in order to enroll in reputable BSc Interior design colleges in Mumbai. Well-known relevant entry tests include NATA, CEED, NID, CEPT, state-level entrance exams, and others.
Most BSc Interior design colleges in Mumbai have a merit-based admissions process. Students' performance on inappropriate entrance exams and board examinations is taken into consideration when it comes to merit-based admission. The "straight admission" method of admission is also known to be used by some institutions.
Eligibility requirements for the BSc in Interior Design
A 10+2 diploma (in any stream, including Science, Commerce, or the Arts) from a reputable board is the absolute prerequisite for almost all of the courses on the above list. There may be minimum score requirements for many of Mumbai's BSc Interior design colleges. The typical aggregate marks fall between 45 and 50 percent.
BSc Interior design SYLLABUS
The fundamental disciplines of interior design education remain the same regardless of the course structure you select—degree or diploma. Here are some of the most significant subjects that were covered in these classes. It will help you understand the course structure more clearly.
Construction Technology
Materials and Finishes
Colour Theory and Techniques
Design Technology
Communication Skills
Basics of Interior Design
Environmental Studies
Cost Estimation
Material Purchase
Furniture Design
Model Making
Drawing (Technical)
Design Practice
Design Theory
BSc Interior design SALARY
There are many factors that affect the starting pay. The profile of the employer, the employee's skills, aptitude, and grades are all significant factors. Interior designers may begin with a monthly salary of 10–20k rupees. Your pay will increase once you gain more work experience. if a person decides to work for themselves.
Postgraduate studies.
Graduates may pursue pertinent Master's degrees in planning and interior design, such as an MA, M.Sc., Master of Interior Design, Master of Design, or Master of Architecture. In addition to Master's Degree programs, graduates have the option of pursuing PG Diploma and PG Certificate programs.
Programs for the MA and M.Sc. each last two years. Two and a half years is the length of the Master of Design program. You can use PG courses to specialize in interior design subfields like sustainable design and technology, building design, product design, and landscape design.
CAREER OPPORTUNITIES AND JOB OPPORTUNITIES.
There are many different job opportunities available for interior designers. They can either work independently or in a controlled setting (design studios and interior design businesses). Interior designers are frequently hired by PWDs, municipal corporations, and town planning departments in the public sector. They might also participate in housing and relocation programs run by the government.
Several of the renowned recruiters are:
Interior Design firms
Furniture Manufacturing and Design firms
Interior Design shops
Architecture and Design firms
Infrastructure and Property Developers
You can start your own interior design company or consulting business if you have the necessary entrepreneurial skills and financial resources. In addition, one could develop and sell their own products for practical use and interior design.
In conclusion, there are lots of opportunities for self-employment with this career! The lucrative marketing aspect of interior design is also present. Using one's knowledge and skills, one can sell interior design goods and products, such as furniture, ornamental items, utility items, and so forth.
Dignified with Rankings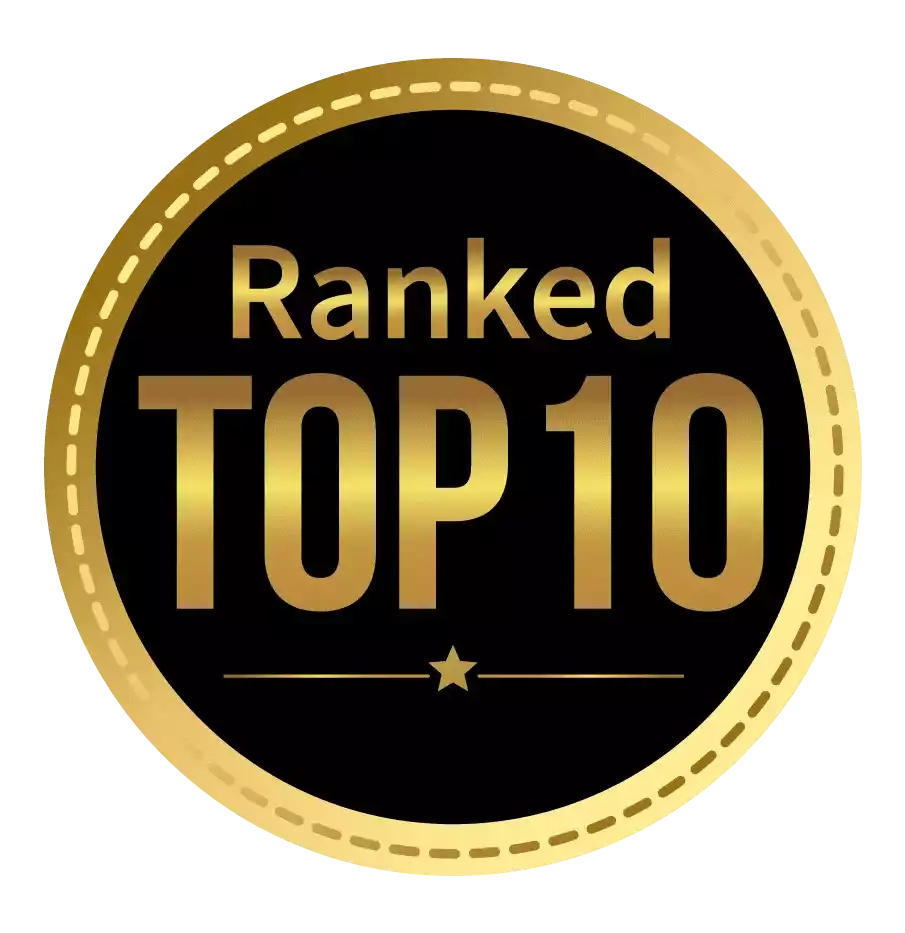 Amongst India's most promising Hotel Management Institute by Higher Education Review 2021
---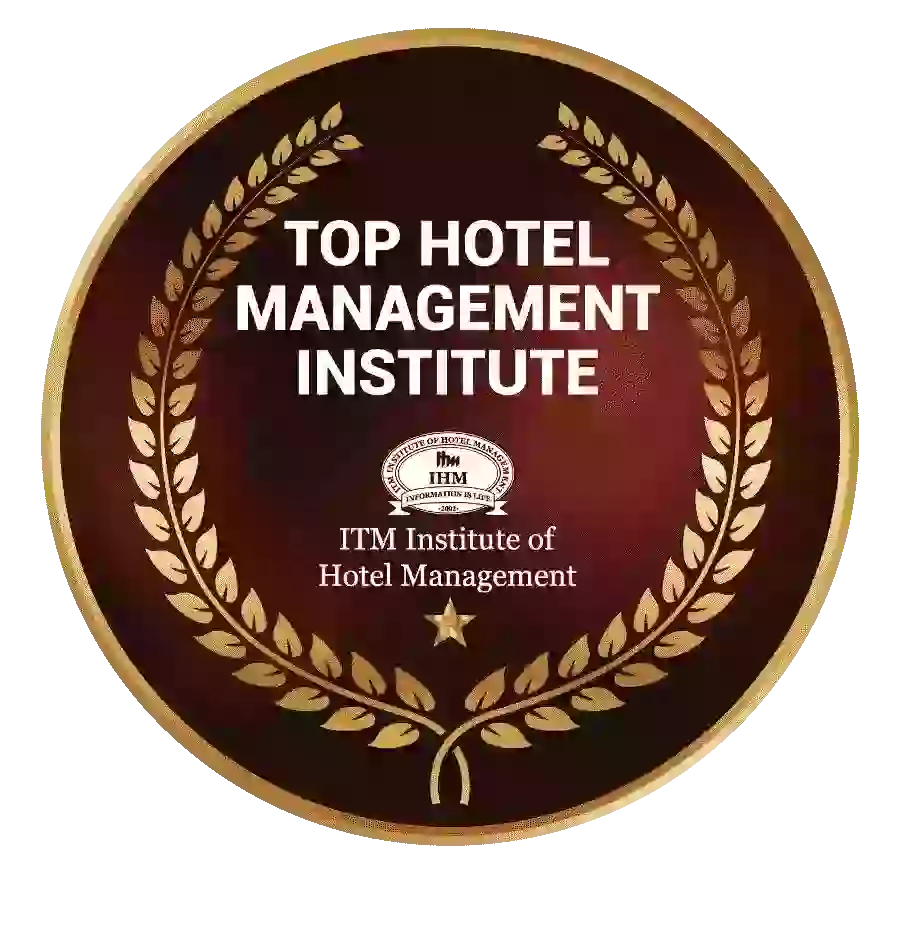 Ranked Top Hotel Management Institute awarded by Times Education Icon 2022
---
Quality Education, Outstanding Administration & Leading Infrastructure by Educational Excellence Awards & Conference 2021
---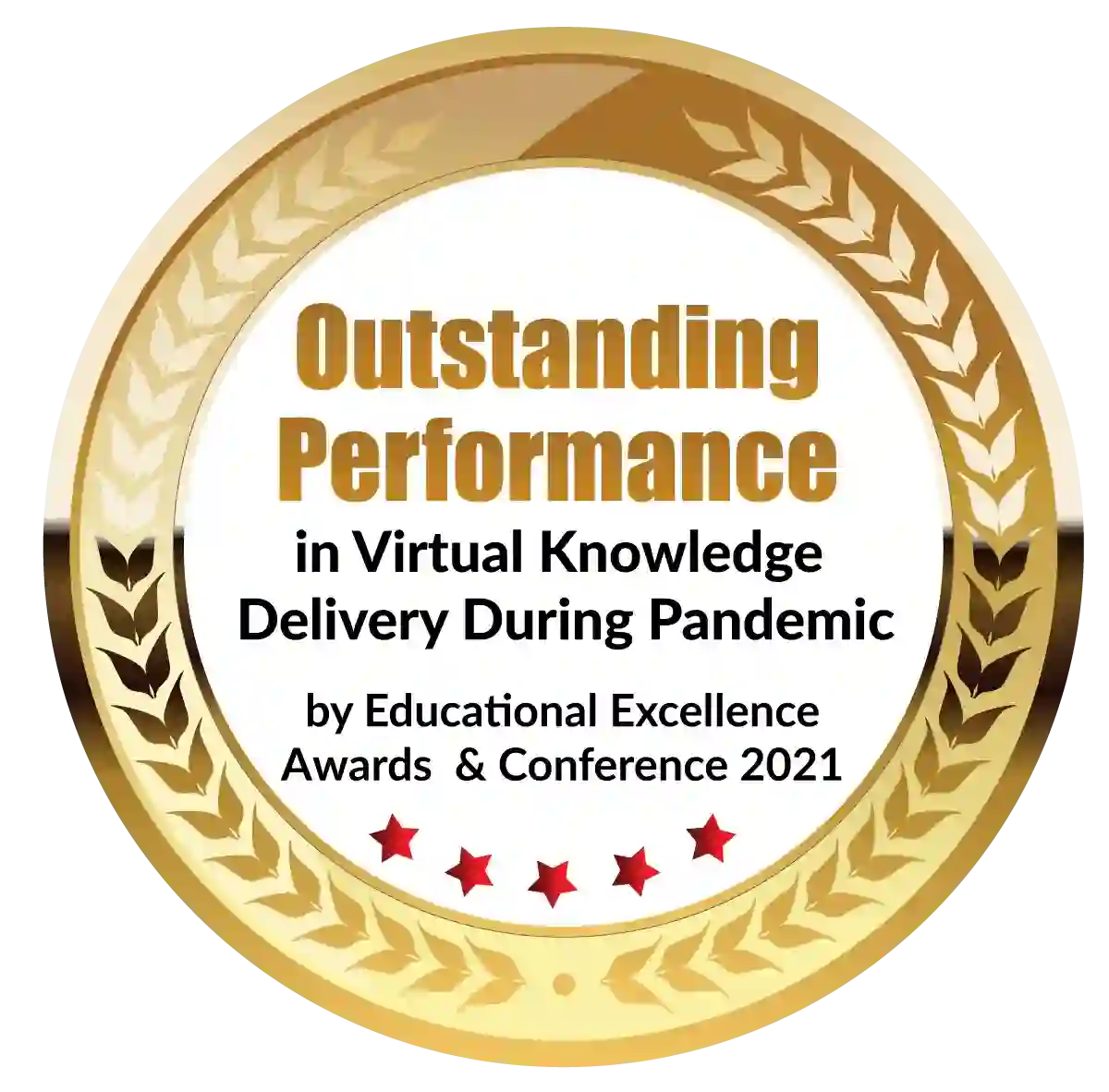 Outstanding Performance in Virtual Knowledge Delivery During Pandemic by Educational Excellence Awards & Conference 2021