Students Trained & Placed
Kitchen Training Facility
International & National Internships only at 5-star Properties
One to One Corporate Mentorship
An Entrepreneurial Culture at the Campus
Dignified with Rankings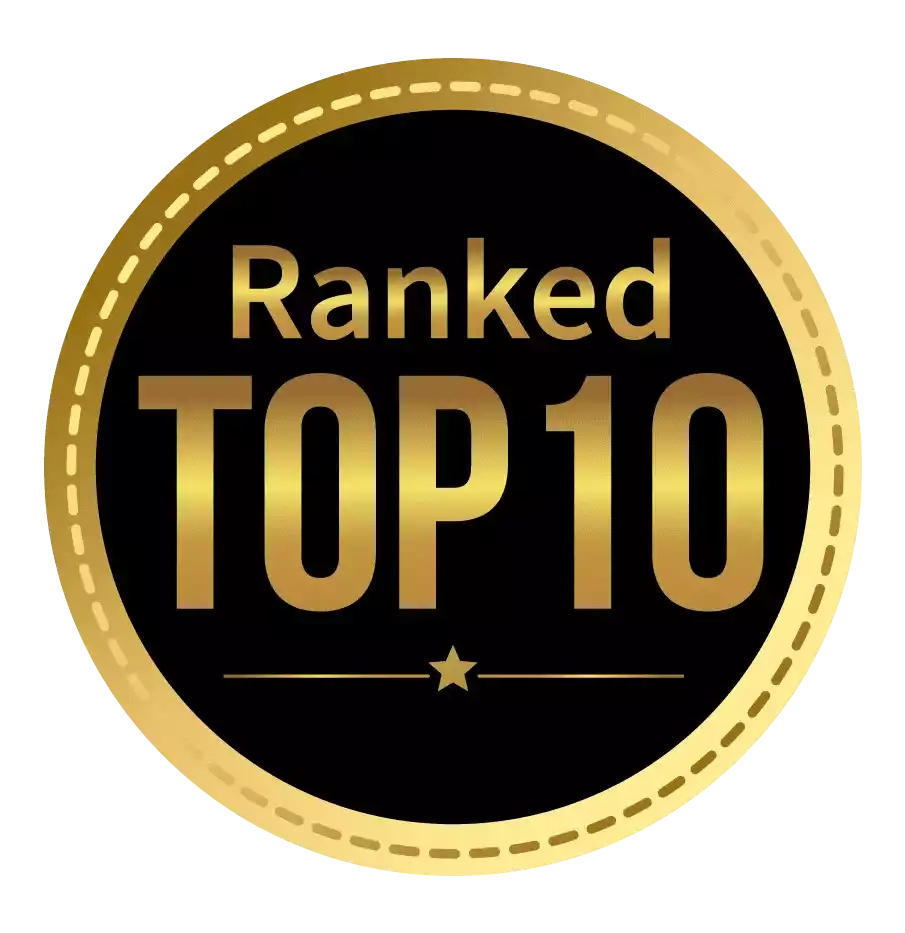 Amongst India's most promising Hotel Management Institute by Higher Education Review 2022
---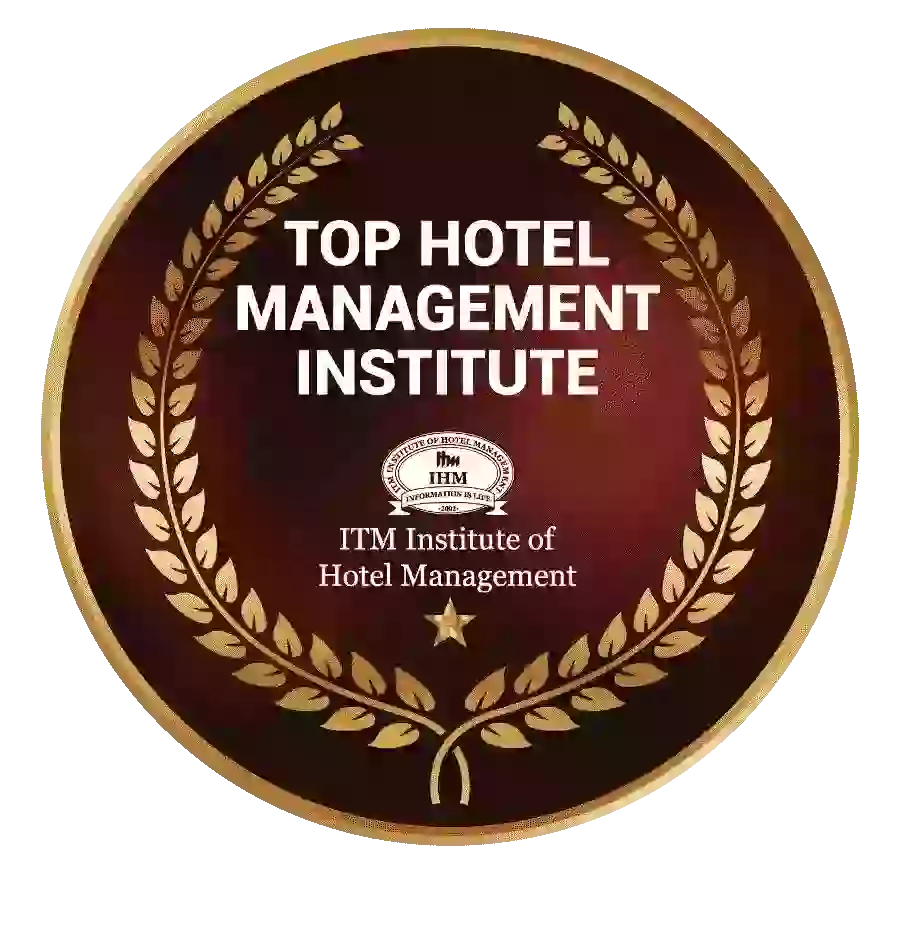 Ranked Top Hotel Management Institute awarded by Times Education Icon 2022
---
Quality Education, Outstanding Administration & Leading Infrastructure by Educational Excellence Awards & Conference 2021
---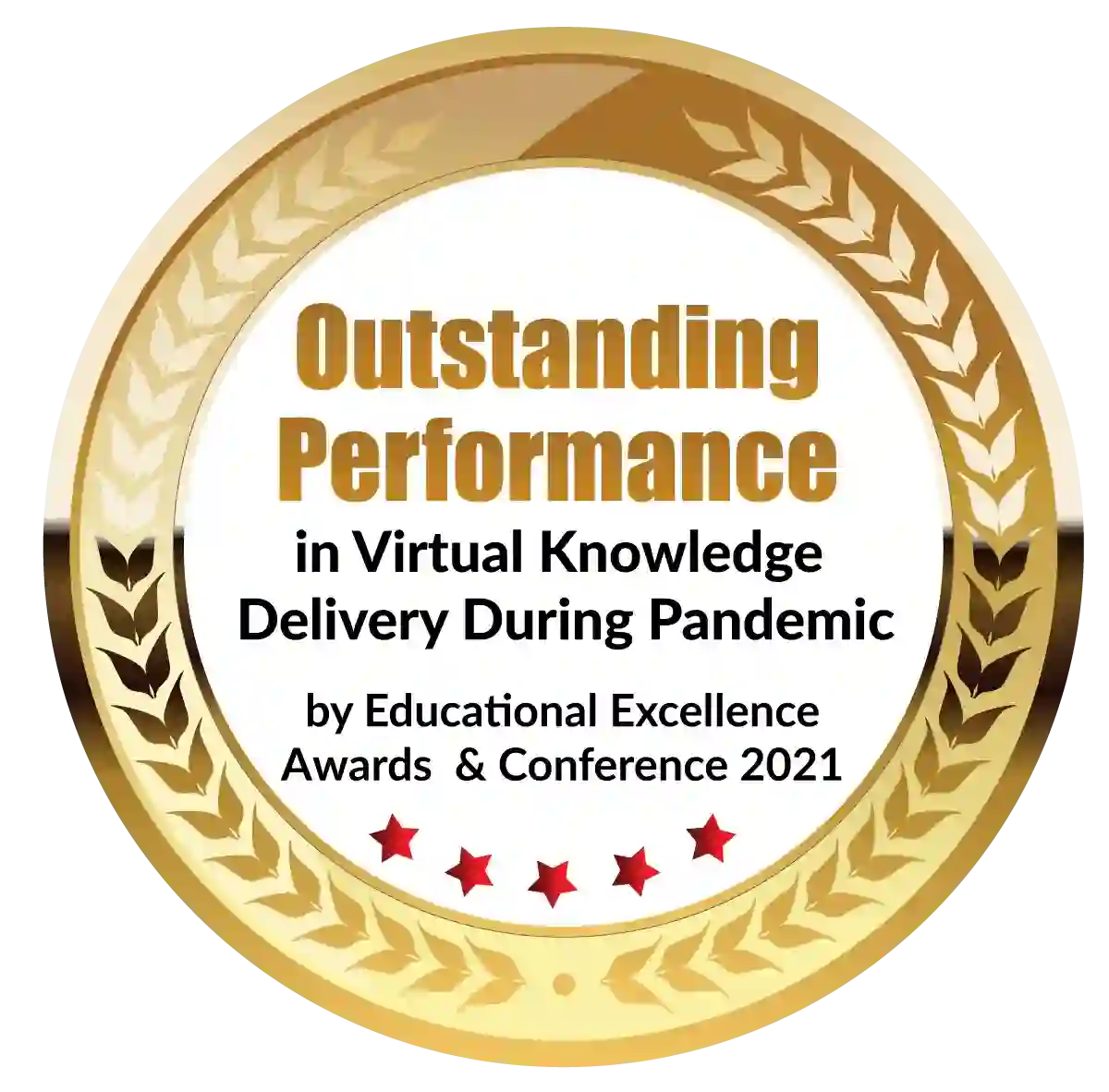 Outstanding Performance in Virtual Knowledge Delivery During Pandemic by Educational Excellence Awards & Conference 2021
The use of computer-generated effects is no longer just for superhero films, and VFX is no longer an obscure form of entertainment in India. Visual effects, also known as VFX, are ubiquitous but don't necessarily need to be noticed. This has been a successful career because the demand for VFX course professionals in India has increased along with the number of jobs available. A significant advantage of choosing VFX as a career is the lack of correlation between it and a degree. To help you navigate the course, all you need is a creative bent of mind, the ability to sketch, a fundamental knowledge of science, and computer skills.
Two of the best course to break in this industry
Two current courses that can help you break into a highly competitive field are animation and visual effects. In all forms of media, visual effects have grown to be essential. The revenue generated by the animation and visual effects sector in India is thought to be close to or already has surpassed $30 billion. Professionals in this field have a ton of opportunities thanks to the Indian film industry, which, on average, produces more movies annually than Hollywood.
The VFX course is updated yearly and is created to meet the demands of various industries. A job-oriented course is what one might refer to as the best vfx course. Numerous institutions across the nation currently offer the course, and as its popularity increases, more institutions are beginning to offer it.
Information on the Mumbai VFX course 
The eligibility and admission requirements for the VFX course in Mumbai are detailed here. You can always search for more information on Visual Effects Training Classes and VFX degree Syllabus to learn more about it, including the cost of VFX courses in Mumbai. Before registering for the VFX course in Mumbai, you can get to know the different jobs that are available in the VFX industry. The VFX course industry provides a wide range of employment opportunities in the current market.
Your journey to achieving your goal of working in the field of visual effects begins with the VFX course Careers Guide. The good news is that businesses are prepared to pay top animators, designers, and artists well. As a result, give your career options careful thought. You can build a successful career as a VFX course artist and compositing artist in animation film production studios, television channels, television production houses, ad production houses, and gaming companies.
Any technique that creates an effect that is not possible to achieve using conventional photographic techniques is referred to as a visual effect. These effects are frequently essential to a film's plot and appeal. The four main categories are matte paintings and stills, live-action effects, digital animation, and digital effects.
visual results Special effects are produced by artists using computer technology. This work may involve developing animations or polishing details for television programs, advertisements, feature films, and other film media.
Courses & Career Opportunities in VFX Animation
A career in VFX animation might be the best choice for you if you like playing a creative yet technical role. Over the past few years, the field of animation and special effects has grown significantly, creating a demand for more qualified, educated, and imaginative professionals. Technology and the entertainment industry have combined to produce jaw-dropping movies, and demand for such awesome entertainment is growing.
Following is all the information you need to know about the VFX course in Mumbai and career opportunities if you are thinking about pursuing a career in animation after completing your 12th grade:
What is VFX degree
The term "VFX" refers to the technology that uses a specially designed computer system to add special effects to videos or films during the post-production phase. The action sequences are improved using a variety of techniques to make the finished product more alluring or entertaining. Candidates who choose the animation and VFX course in Mumbai after high school will acquire specialized knowledge and techniques for working in the VFX sector.
Skills Required
There are a number of skills you will need to ensure that you become a successful VFX artist. Students pursuing s VFX course must possess:
Observational skills
Problem-solving skills
Immense creativity
An innovative mindset
Team-building skills
An individualistic thought process
These skills will help students achieve success in the industry as the VFX industry is constantly looking for talented, skilled, and creative professionals.
VFX course types
Depending on your career objectives, you can select from a variety of VFX courses. The length of the courses varies from two to three years. The most fundamental course you can take to learn more about visual effects and determine whether it's right for you is certification.
Another top-notch program you can choose from if you want to get a professional education in the area is the diploma in visual effects. One of the best animation programs you can choose is the B.Sc. in Animation and VFX course, which will give you the specialized knowledge and training you need to work for some of the biggest production companies in the business.
VFX course Eligibility requirements
The majority of VFX courses and animation programs accept the same qualifications.
The minimum requirement is a 10+2 diploma from an accredited educational board in any stream.
minimum 50 percent overall in the 10+2 final exams
When submitting an application to VFX animation colleges, there is no requirement for any prior work experience.
Career Possibilities & Pay
VFX designers frequently work in the entertainment sector. Leading companies are now hiring VFX specialists to work in their marketing departments as a result of the recent explosion in popularity of social media platforms as marketing tools. VFX artists also work for gaming companies, production companies, photography studios, and TV channels in addition to movies, commercials, and other forms of media. Graphic designer, video editor, multimedia programmer, web designer, game designer, 2D/3D animator, and lecturer are the top career paths available to VFX artists.
Professionals in VFX can earn as much as Rs. 2 lakhs annually as their starting salary. The pay will vary depending on the business and sector to which they apply. Depending on their level of experience and skill in the industry, experienced VFX artists' salaries can rise dramatically. Companies value professionals with graduate degrees in the field more because they typically have better training and skills in the field.
Conclusion
There are some fantastic colleges in India that offer top-notch animation courses if you want to enroll in a VFX course. Your career goals and any prior work experience should be taken into consideration when selecting a VFX animation course. Therefore, be sure to do some basic research and choose the right career path. Good fortune!
Dignified with Rankings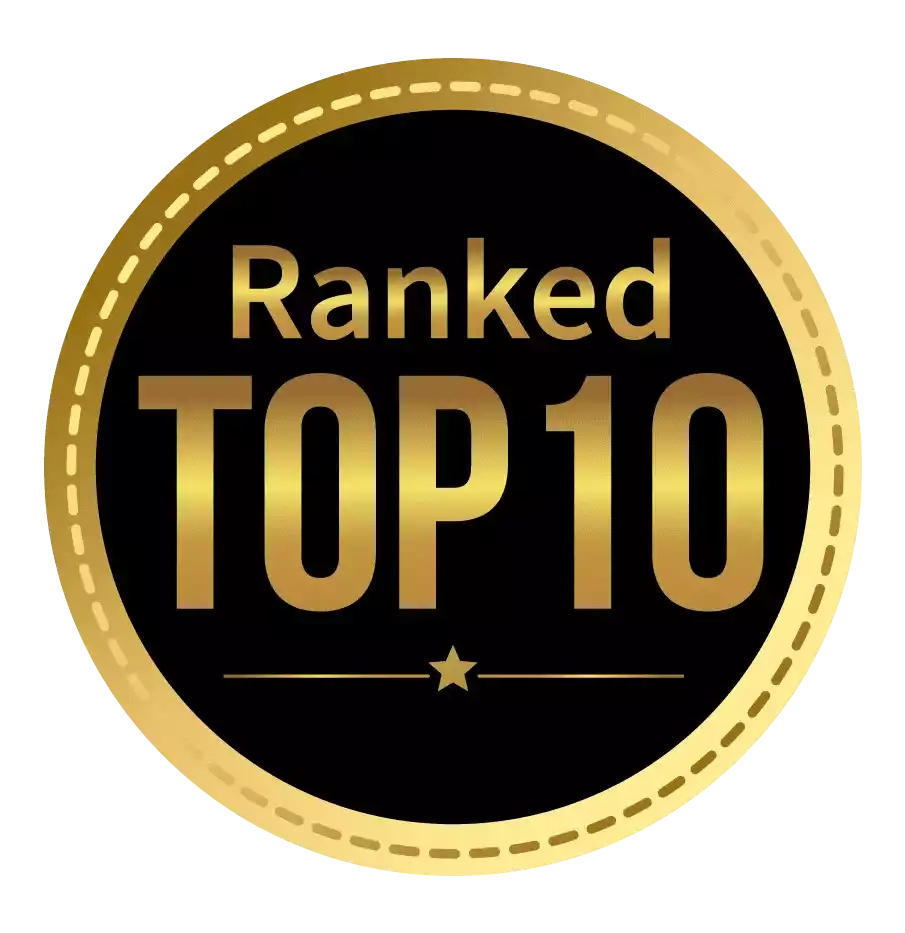 Amongst India's most promising Hotel Management Institute by Higher Education Review 2021
---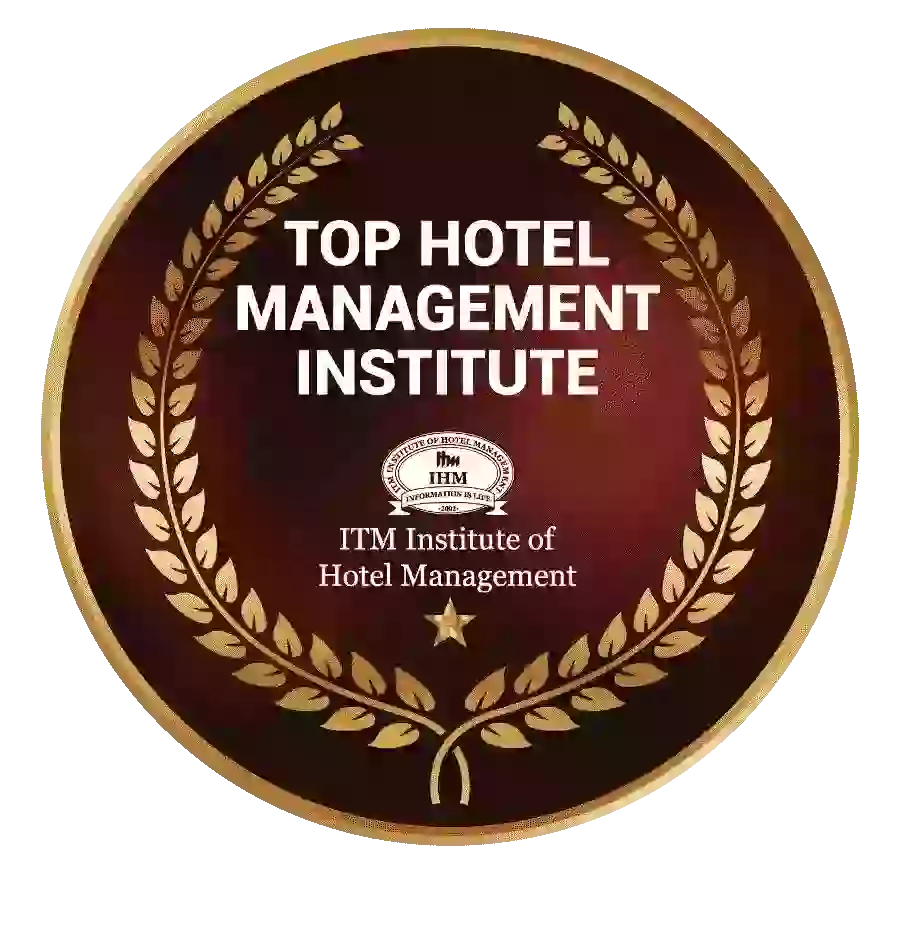 Ranked Top Hotel Management Institute awarded by Times Education Icon 2022
---
Quality Education, Outstanding Administration & Leading Infrastructure by Educational Excellence Awards & Conference 2021
---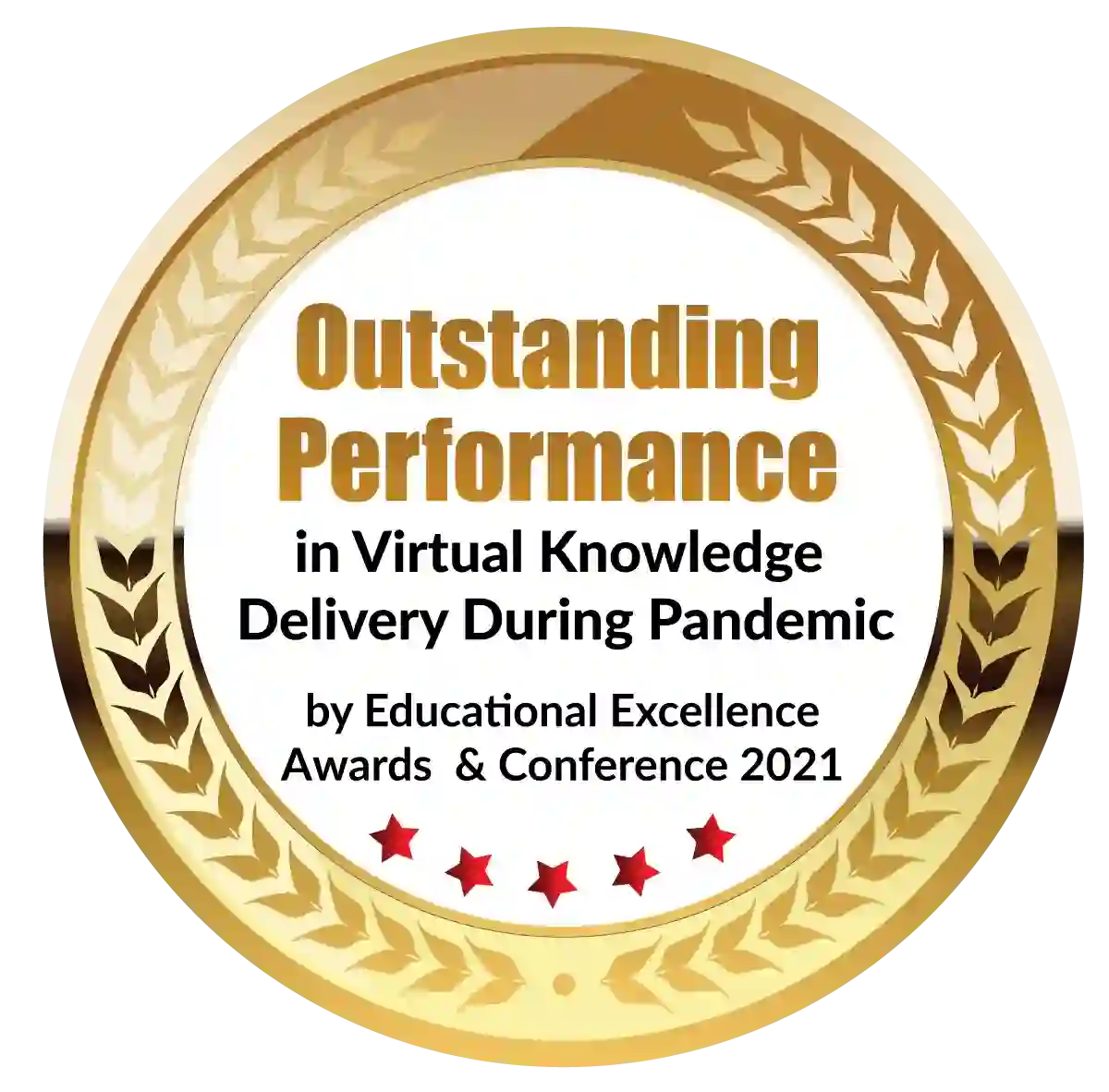 Outstanding Performance in Virtual Knowledge Delivery During Pandemic by Educational Excellence Awards & Conference 2021