Students Trained & Placed
Kitchen Training Facility
International & National Internships only at 5-star Properties
One to One Corporate Mentorship
An Entrepreneurial Culture at the Campus
Dignified with Rankings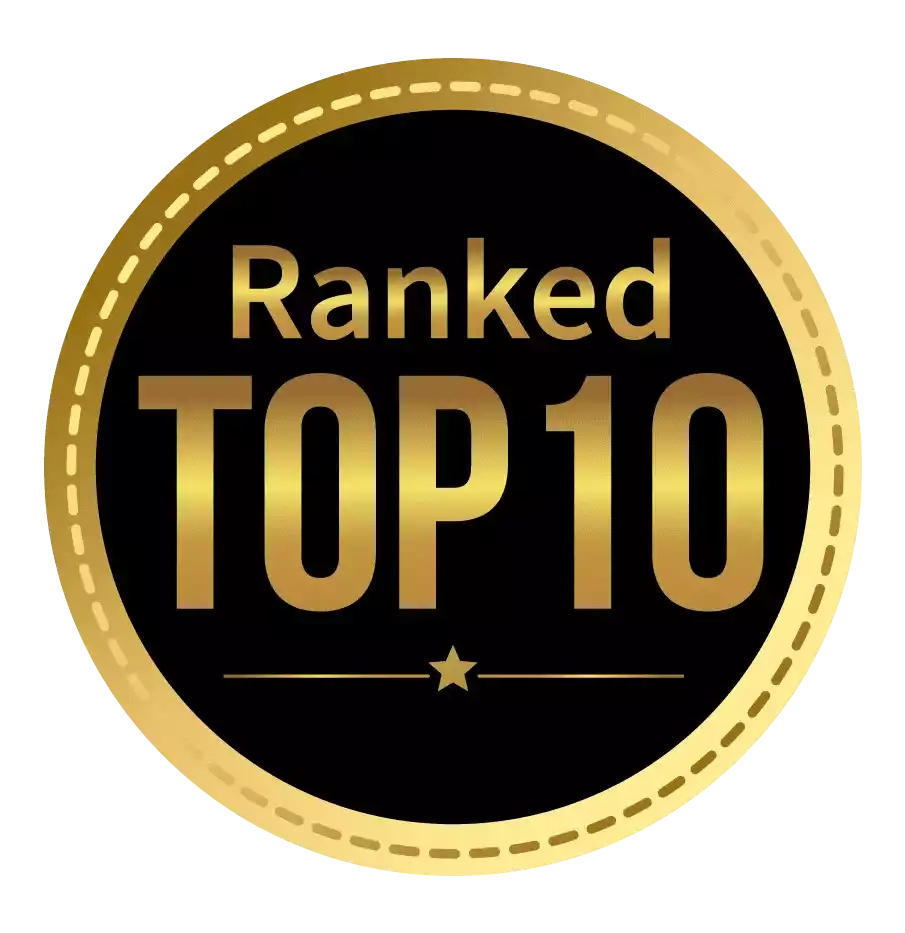 Amongst India's most promising Hotel Management Institute by Higher Education Review 2022
---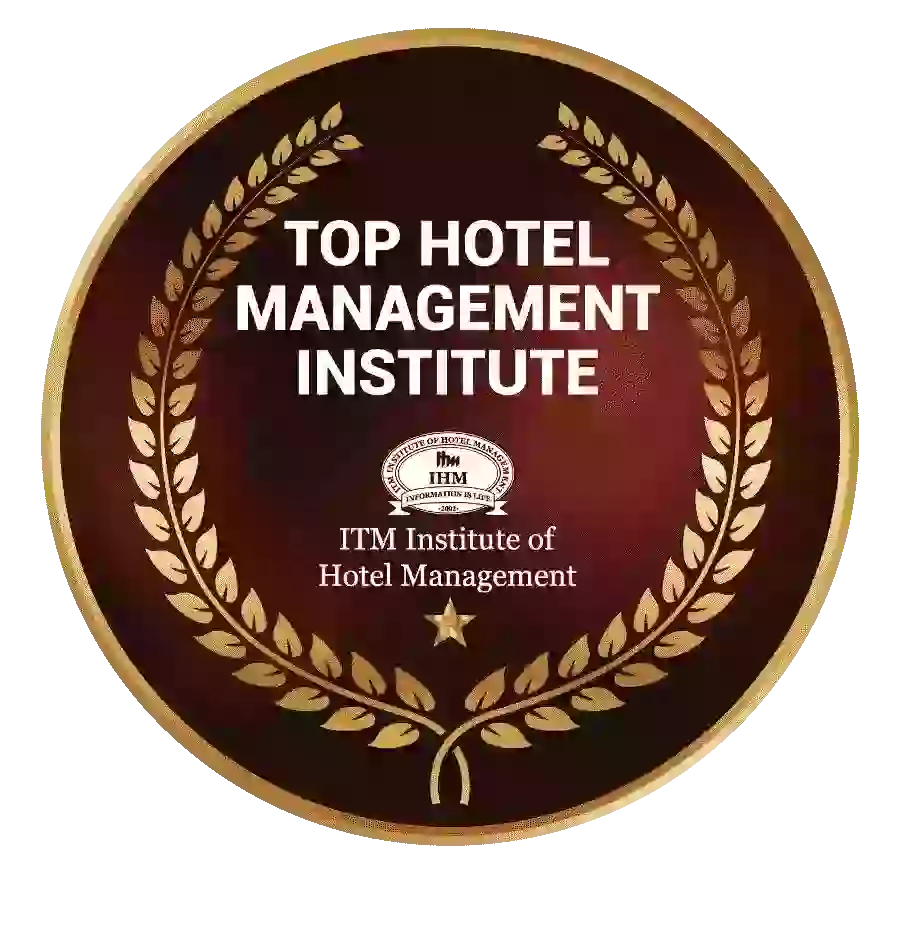 Ranked Top Hotel Management Institute awarded by Times Education Icon 2022
---
Quality Education, Outstanding Administration & Leading Infrastructure by Educational Excellence Awards & Conference 2021
---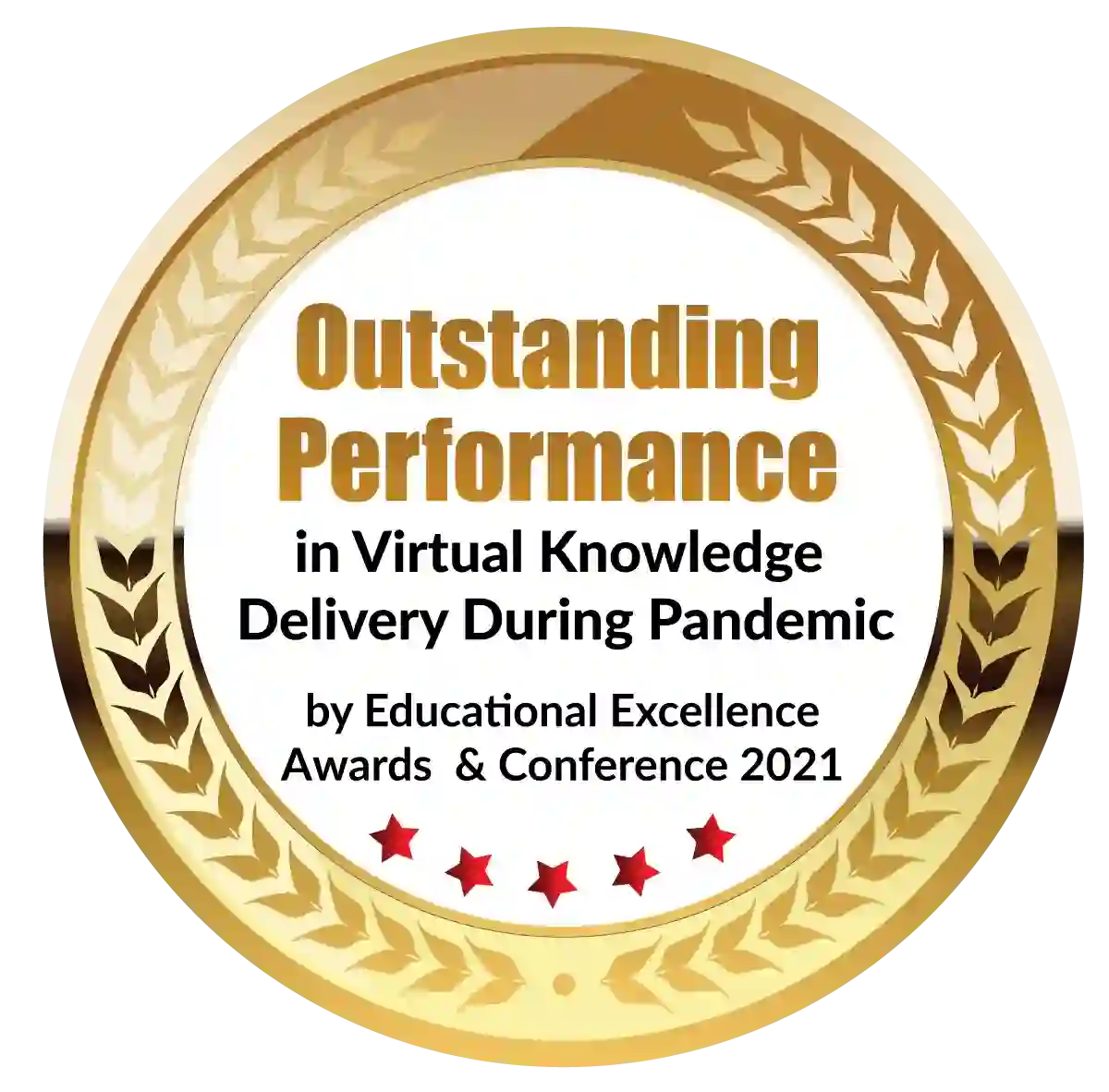 Outstanding Performance in Virtual Knowledge Delivery During Pandemic by Educational Excellence Awards & Conference 2021
Interior design is becoming increasingly popular in India as a career. It's a career that allows you to express your creativity at work! Do you intend to take an Interior Design course after completing your 12th grade or after graduation? If you answered yes, this post will be beneficial to you. In this article, We've compiled a list of excellent interior design courses. Course specifics, eligibility criteria, admission process, syllabus, postgraduate courses, career possibilities, and salary details are also covered in the article.
Interior design is concerned with the layout and decorating of rooms, structures, and the built environment as a whole. It also concentrates on the design and decorating of building exteriors and the built environment.
It is a form of art that focuses on the effective use of space, architecture, and design in order to make the built environment more appealing, pleasant, and ultimately helpful to people! BSc Interior design is built on a foundation of architecture and creative design. Take, for example, a house. It must be well-designed, comfortable, and meet the basic needs of the people who live there.
This art encompasses not only the design and architecture of rooms and the built environment, but also furniture design, product design, coloring techniques, and everything else that contributes to the style and utility of the built environment.
Buildings and their exteriors have their own distinct style and design. Consider the following examples: homes, offices, bars, hotels, hospitals, gyms, shopping malls, and movie theaters. The design enhances the building's functionality and use.
In other words, interior design principles aren't simply for adorning houses. Interior design concepts are developed and used in a wide range of structures!
Site survey, plan reading and analysis, design drawing, client engagement, layout design, material purchasing (furniture and other helpful products), model development, and project management are all duties that an interior designer performs.
Let's go to the 'courses' area now. We'll look at details regarding interior design courses accessible in India after 12th grade and beyond degree in the next part.
INTERIOR DESIGN COURSES LIST -
When it comes to undergraduate interior design education in India, there are three primary course formats to choose from. They're -
Bachelor's Degree courses
Diploma courses
Certificate courses
Criteria for eligibility in BSc Interior design
The minimal need for practically all of the courses listed above is a 10+2 diploma (any stream- Science, Commerce, or Arts) from a recognized board. Many BSc Interior design colleges in Mumbai may have minimum marks requirements. Typically, the aggregate marks are in the range of 45-50 percent.
Admissions procedure in BSc Interior design: 
In order to gain admission to reputable BSc Interior design colleges in Mumbai, one must sit for the required entrance exams. NATA, CEED, NID, CEPT entrance tests, state-wise entrance tests, and others are examples of well-known relevant entry tests.
The majority of institutes use a merit-based admissions system. When it comes to merit-based admission, students' performance inappropriate entrance exams and board examinations are taken into account. Some institutes are also known to use the 'straight admission' method of admission.
Postgraduate studies 
Graduates may pursue relevant Master's degrees in interior design and planning, such as MA, M.Sc., Master of Interior Design, Master of Design, or Master of Architecture. Graduates can pursue PG Diploma and PG Certificate programs in addition to Master's Degree programs.
Each MA and M.Sc. program lasts two years. The Master of Design program lasts 2 and a half years. PG courses can be utilized to specialize in interior design sub-disciplines such as landscape design, building design, product design, building energy efficiency, sustainable design and technology, and so on.
SYLLABUS
When it comes to interior design education, no matter what course structure you choose—degree or diploma—the basic disciplines stay the same. Let's have a look at some of the most important topics covered in these classes. It will assist you in better comprehending the course structure.
Construction Technology
Materials and Finishes
Colour Theory and Techniques
Design Technology
Communication Skills
Basics of Interior Design
Environmental Studies
Cost Estimation
Material Purchase
Furniture Design
Model Making
Drawing (Technical)
Design Practice
Design Theory
JOB OPPORTUNITIES AND CAREER PROSPECTS 
Interior designers have a wide range of work options available to them. They can either work in a supervised environment (design studios and interior design firms) or on their own. PWDs, Municipal Corporations, and Town Planning Departments are known to engage interior design professionals in the government sector. They may also become involved in government-sponsored housing and relocation programs.
Some of the well-known recruiters include-
Interior Design firms
Furniture Manufacturing and Design firms
Interior Design shops
Architecture and Design firms
Infrastructure and Property Developers
If you have entrepreneurship abilities and enough money, you can establish your own interior design firm or consultant service. Aside from that, one might create and market their own interior design and utilitarian products.
In short, this career also provides numerous chances for self-employment! The field of interior design also has a lucrative marketing component. Interior design goods and products, such as furniture, ornamental things, utility products, and so on, can be sold using one's expertise and talents.
SALARY
The starting salary is determined by a variety of things. The employer's profile, the employee's talents, aptitude, and the employee grades are all important aspects. Interior designers may start out earning 10-20k Rupees each month. After accumulating job experience, your salary will rise. If one chooses to work for oneself.
The Advantages of Enrolling in BSc Interior design Course
Interior design is the scientific art of improving the interiors of a home or business space in order to make it seem and feel more appealing to the people who will be using it. It also ensures that the space allocated is designed in such a way that it is as functional as feasible. Universities provide a three-year B.Sc. in Interior Design program that is designed to meet the current and future needs of the industry. Fundamentals of Structure, Theory of Design, Material Exposure, Analytical Drawing, Interior Construction, Cost Estimation, and other essential courses are covered in this course to assist students to develop a successful career in the interior design industry.
Students learn how to use 2D and 3D design software that is applicable to their subject of study. Students are instructed to let their creative imaginations run wild and to aspire for unexplored heights in their chosen fields.
Following the completion of school-level studies, students can choose from a variety of options for their graduation field. Students who want to achieve a career in academia can choose from a variety of courses based on their interests. Similarly, students who wish to ensure a solid job by choosing a creative profession can take a variety of courses that will give them wings to fly high and achieve their goals. Interior design, fashion design, and other creative courses are becoming increasingly popular among young people. Here are some of the advantages of taking an interior design course:
Improve your imagination, creativity, and ingenuity.
This is the finest profession option for individuals who are always into creativity, inspiration, and innovation. They might make extensive use of their creative side, which will aid them in obtaining excellent assignments as a result of their professionalism and creativity. It also feeds your soul when you have the opportunity to demonstrate your enormous gift. This will assist you in remaining motivated and committed to your task.
Assists in obtaining extensive enriching exposure
As an interior designer, you will have the opportunity to engage and mingle with a wide range of people from many sectors. This will be a fantastic method to broaden your knowledge and skills in a variety of areas. You also get to do a lot of exploring so that you may improve your work significantly.
A method for obtaining promising opportunities
After enrolling in interior design classes, you will be presented with a plethora of professional choices. According to statistics, there is a severe shortage of excellent interior designers in India. This is a clear signal that, if pursued in a timely manner, the sector will see significant growth. People nowadays believe in appointing interior designers to offer their premises a spellbinding appeal, and the demand for interior designers is increasing with time.
Increasing motivation for taking the first steps toward entrepreneurship
The building business, as is well known, is expanding rapidly in both rural and urban areas. Interior designers have limitless opportunities for growth, which will aid them in establishing their businesses and becoming successful entrepreneurs. You can work for yourself and have the flexibility to choose your own hours.
Dignified with Rankings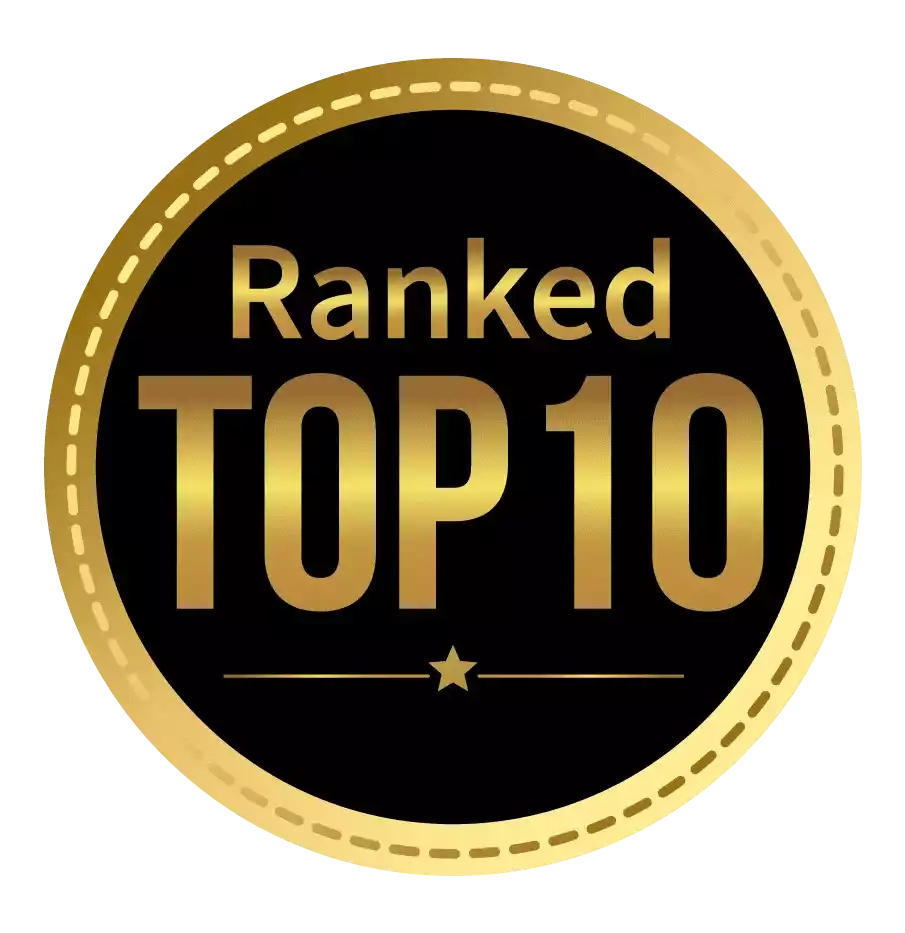 Amongst India's most promising Hotel Management Institute by Higher Education Review 2021
---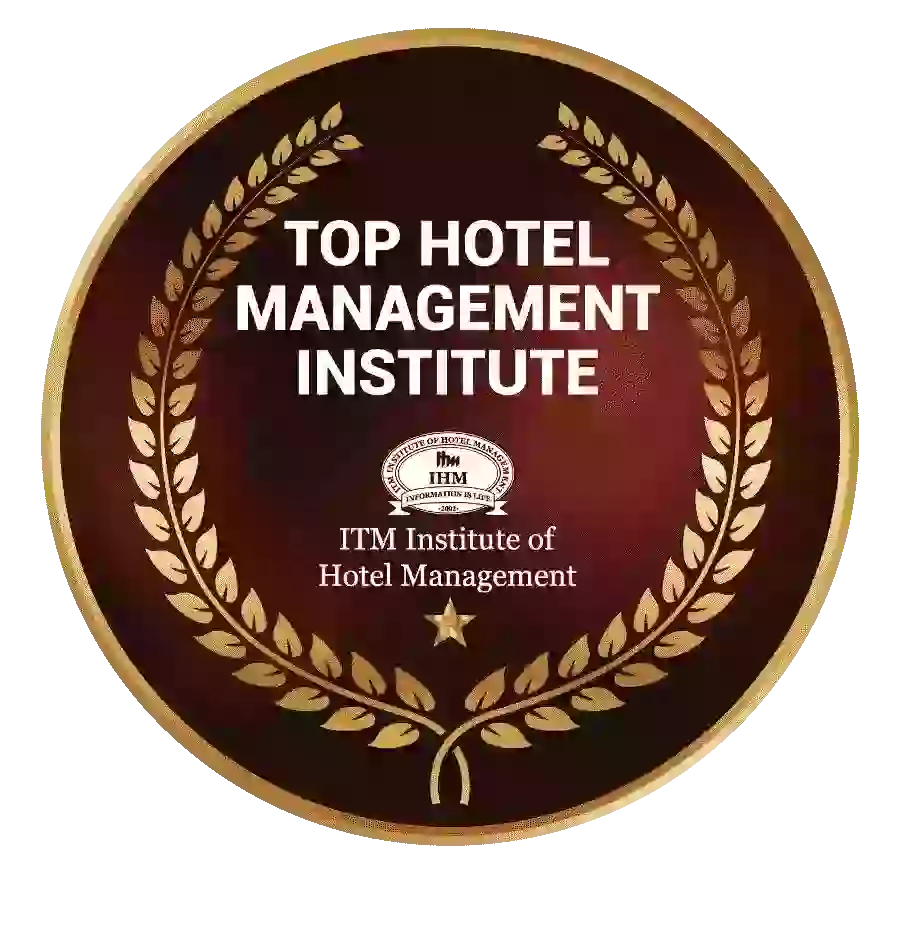 Ranked Top Hotel Management Institute awarded by Times Education Icon 2022
---
Quality Education, Outstanding Administration & Leading Infrastructure by Educational Excellence Awards & Conference 2021
---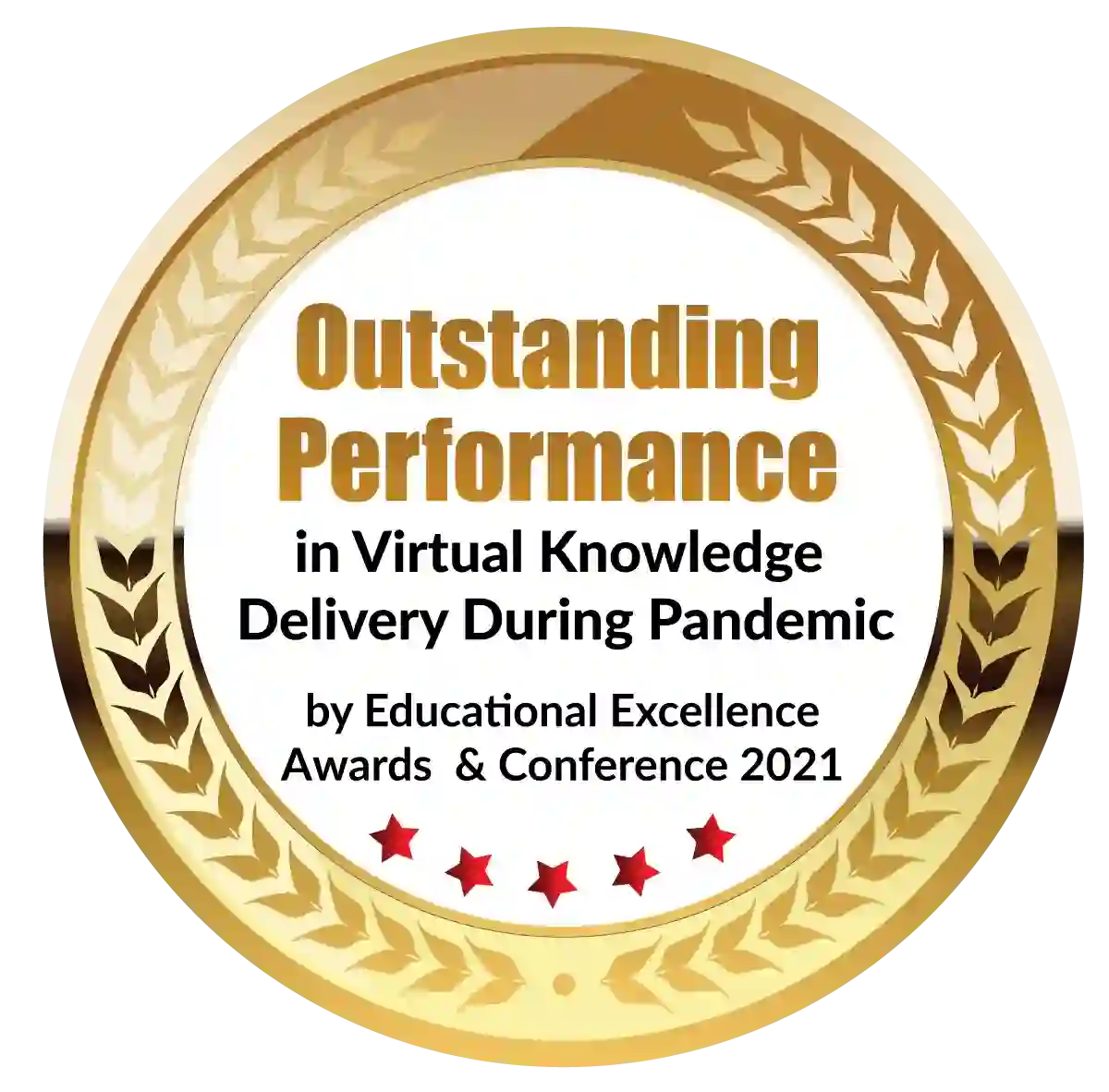 Outstanding Performance in Virtual Knowledge Delivery During Pandemic by Educational Excellence Awards & Conference 2021