Students Trained & Placed
Kitchen Training Facility
International & National Internships only at 5-star Properties
One to One Corporate Mentorship
An Entrepreneurial Culture at the Campus
Dignified with Rankings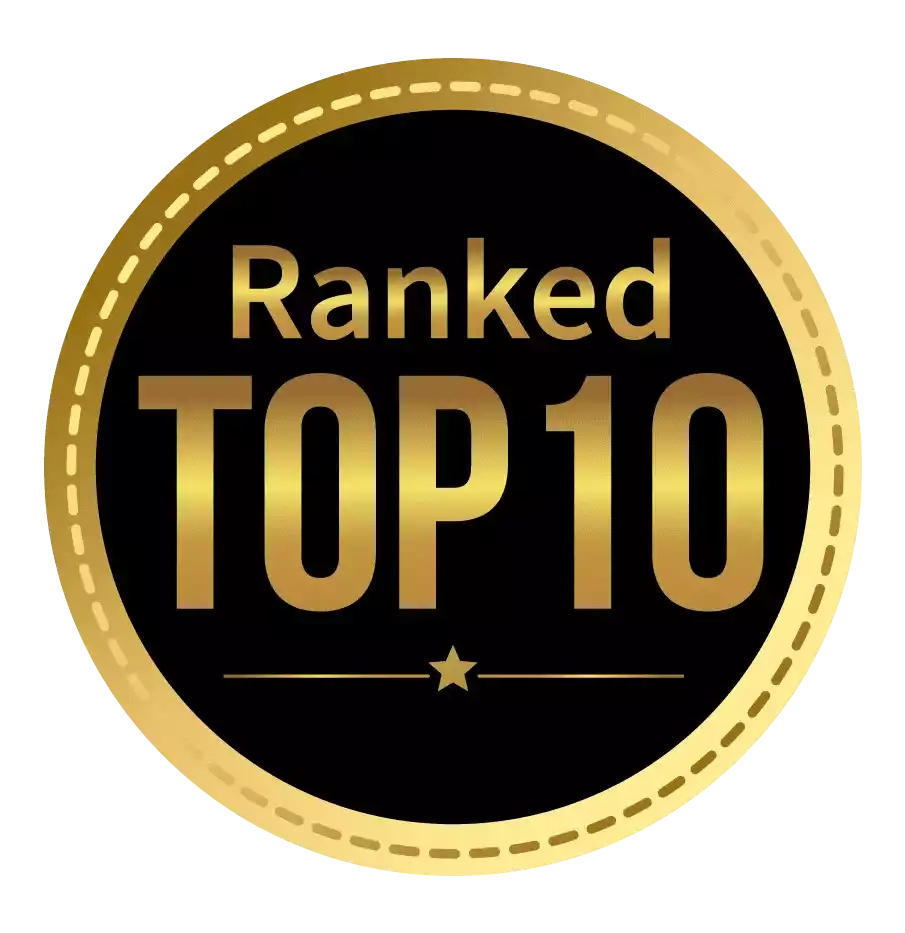 Amongst India's most promising Hotel Management Institute by Higher Education Review 2022
---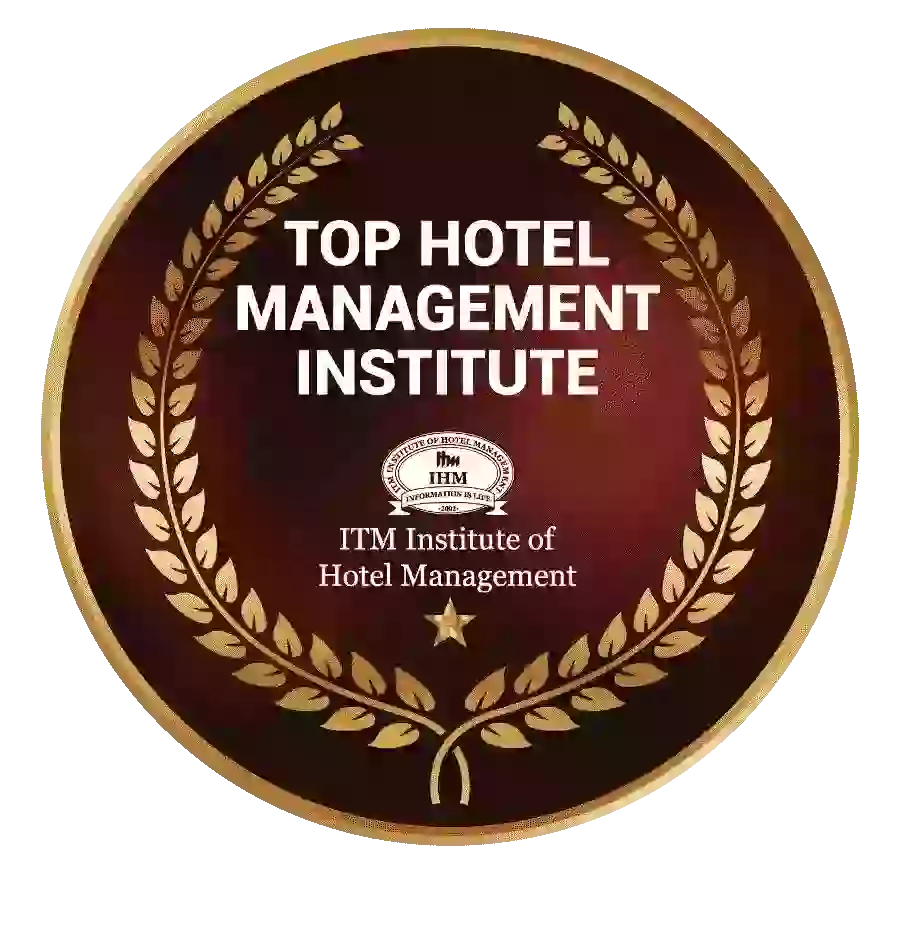 Ranked Top Hotel Management Institute awarded by Times Education Icon 2022
---
Quality Education, Outstanding Administration & Leading Infrastructure by Educational Excellence Awards & Conference 2021
---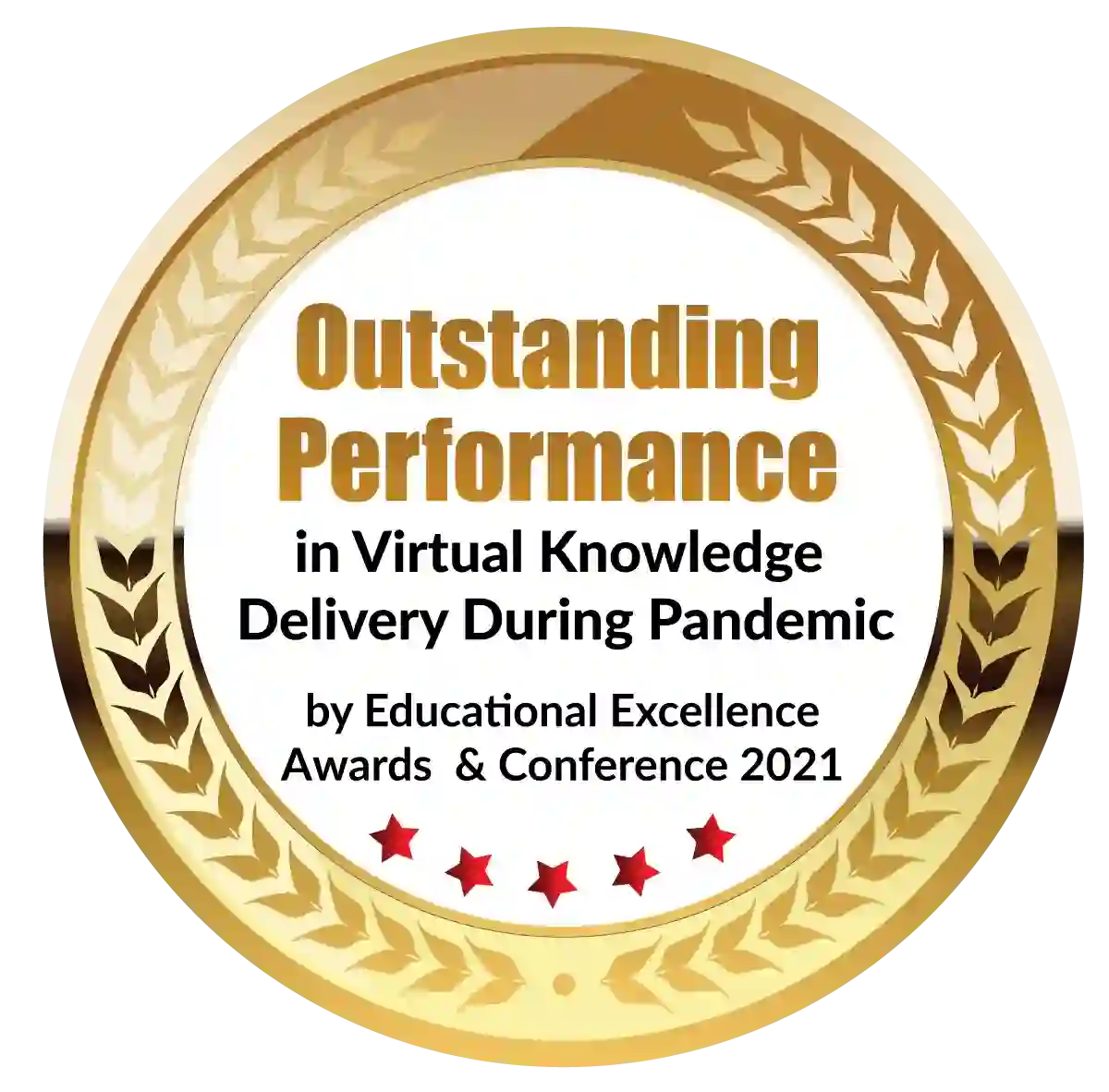 Outstanding Performance in Virtual Knowledge Delivery During Pandemic by Educational Excellence Awards & Conference 2021
Land prices continue to rise on a daily basis. And they're rising not just because of rising land values, but also because people want better and better amenities and more beautiful neighborhoods. Furthermore, this isn't limited to the exterior of the house. People want their homes to be as functional and attractive as possible. They want their homes to be beautiful while still fitting everything they need into today's small spaces. This blog discusses the potential of best interior designing colleges in Mumbai in the near future and how you can get started!
Interior Designers
An interior designer, to put it simply, is someone who designs the interiors of people's homes. But the job isn't done yet. The best interior designing colleges in Mumbai does not simply create something very artistic to be done with a house; instead, he or she strikes the right balance between functionality and aesthetics for their clients. They consider all of the furnishings that must be present in the home, as well as how to best arrange them in an empty flat to create a lively and appealing environment!
This means that an bachelor of interior design must make the most of whatever space he or she is given, taking into account factors such as how much natural light and fresh air enters the room, what arrangement will provide the most comfort for the customer, and what will be the most attractive to the customer's taste!
Before getting into the best interior designing colleges in Mumbai, there are a few things to keep in mind.
Interior decorators and interior designers are not the same thing.
The primary distinction between interior decorators and designers is their level of education. Anyone can work as an interior designer. Those who enjoy experimenting with colors and fabrics can become decorators by simply printing business cards and distributing them to potential clients. Interior designers, on the other hand, are required to have a recognized education in order to work in the field.
It's Critical to Have a Designing Mindset
It may seem self-evident, but to work in the best interior designing colleges in mumbai, one must have a natural affinity for colors, spatial arrangements, architecture, and fabrics. It is not necessary for someone who enjoys decorating rooms and receives many compliments on their décor to become an interior designer. However, it is unquestionably a positive sign. Following one's passion is the first step toward a successful career. It never feels like work when someone is doing something they enjoy.
Multiple responsibilities.
Color, fabrics, and furniture are all important aspects of best interior designing colleges in Mumbai. However, designers are required to perform a variety of other tasks, many of which may appear to be more work than play. Interior designers must learn about design history, building structural integrity, spatial concepts, and building codes, among other things.
Is interior designing the right career?
Choosing the best career is about more than just finding a way to make money. It also entails considering a career path that will provide satisfaction. An ideal profession should be exciting all of the time, motivating one to go above and beyond the expected outcomes. Without a doubt, choosing a career is a major decision that should be carefully considered. Many of us have personal motivations and passions that drive us toward a rewarding career, but hard work and dedication are also required.
Is a bachelor of interior design a viable career option? Yes, interior design is a good career choice, especially for those who want to show off their creativity in the most basic of ways. It allows one to put their natural abilities to use while also providing excellent job satisfaction. Furthermore, earning an interior design degree is quick and the job opportunities are exciting.
Interior designers' professional careers are largely dependent on their efforts and hard work, despite the fact that talent is still a valuable asset. Even designers with exceptional talent and attention to detail must go through a formal education process to learn about the tools and techniques used in the industry. Before deciding on an interior design career, keep in mind that every day brings new challenges. We want to answer questions like, "Is interior design a good job?" in this article. Is interior design a difficult task? We will also look at how to get started in the field of interior design.
So let's take a brief look at the following points below that to signify the interior designing course.
In the field of interior design, you can make quite a bit of money. Especially in highly developed and urbanized countries like India. best interior designing colleges in Mumbai offers excellent interior design education and courses. It also has a large number of multinational corporations and other businesses that contribute a significant amount of money. There are also numerous startups from which one can gain experience and learn the fundamentals of interior design. Also, because India is a business hub, there are numerous offices to design for large corporations. All of these factors combine to make interior design a rewarding career in the best interior designing colleges in Mumbai.
People who are creative and enjoy designing or drawing structures will benefit greatly from interior design. The benefit of this profession is that after a few years of working in a company, learning the best ways to manage your resources, and learning more about the trade and business, such as client management and financials, you can easily start your interior design consultancy firm.
Every year, hundreds of residential and commercial projects are launched in India, and the majority of them require interior design services to maximize their space, attract customers, and make it look good, vibrant, and efficient. Demand will continue to exist, making it a viable career option.
The benefit of interior design is that it is not limited to a single field or profession. There are numerous options available, including residential and commercial design. People have become more conscious of the design and layout of their office, factory, and home interiors. A large number of professional interior designers have benefited as a result of this.
An interior designer can also specialize in a specific field and work exclusively in that area. Some people specialize in business design, residential design, or landscape design, for example. Others may specialize even further, focusing on specific rooms such as kitchens or bathrooms.
While a formal education is not required, most interior design firms insist on designers having a bachelor's degree. Many major colleges and universities, as well as specialized art and design institutes, offer interior design programs. Online degree and certificate programs are also available in the field. 
Students in the interior designing course are taught very well to take advantage and benefit from their training, they are taught about the fundamentals of the interior designing field of work in detail through interior design course duration textual and practical methods. Students are taught about colours which colours to use in detail and their combinations, they are taught about the different materials that they need to use in combination depending on the client's requirements and ideas. For example, a client might need leather furniture and the other might need a cloth-based. 
The main important thing they need to keep working on and also are taught is space management. Space management is everything an interior designer is about, they need to make sure the given space is utilised in an effective and important way possible. Students will be using the space to carefully place and build structures and furniture to make sure the space is utilised, especially in places like Mumbai, where space is limited and costly. 
Through this degree, students are bound to make their careers bright and great in their respective fields of work. Their skills, their textual as well as practical methods are going to pay them off well as with a degree as strong as interior design they can have a career of their dreams in their life, which not only pays them in a financial way but also helps them professionally. We hope this blog has solved most of your questions regarding the interior designing course in great detail.
Those considering a career in interior design can rest assured that the industry is thriving and will continue to grow in the coming years. Formal education and training, discipline, determination, and strong business and marketing skills are all required for a successful career. Interior designers work as freelancers or as part of a design firm to design and create living and working spaces for a variety of clients. Anyone considering a career in interior design should be passionate about the subject, work hard, and obtain a proper education and degree. It's a lucrative career that will pay off handsomely.
Dignified with Rankings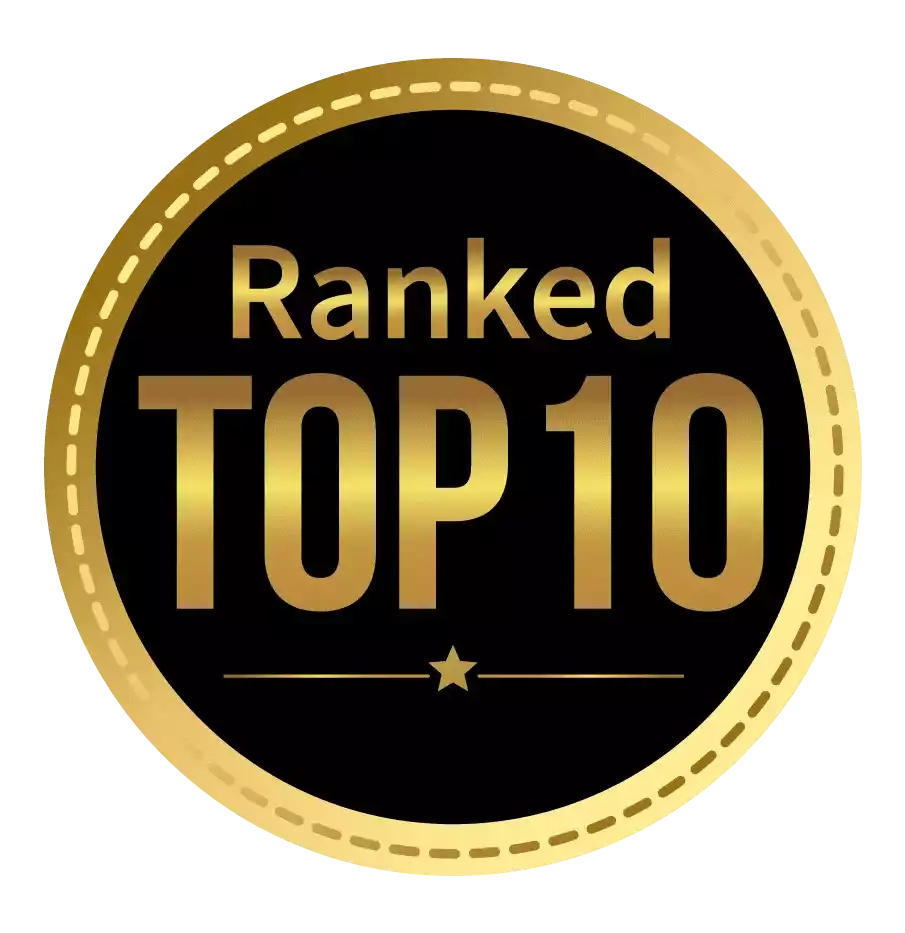 Amongst India's most promising Hotel Management Institute by Higher Education Review 2021
---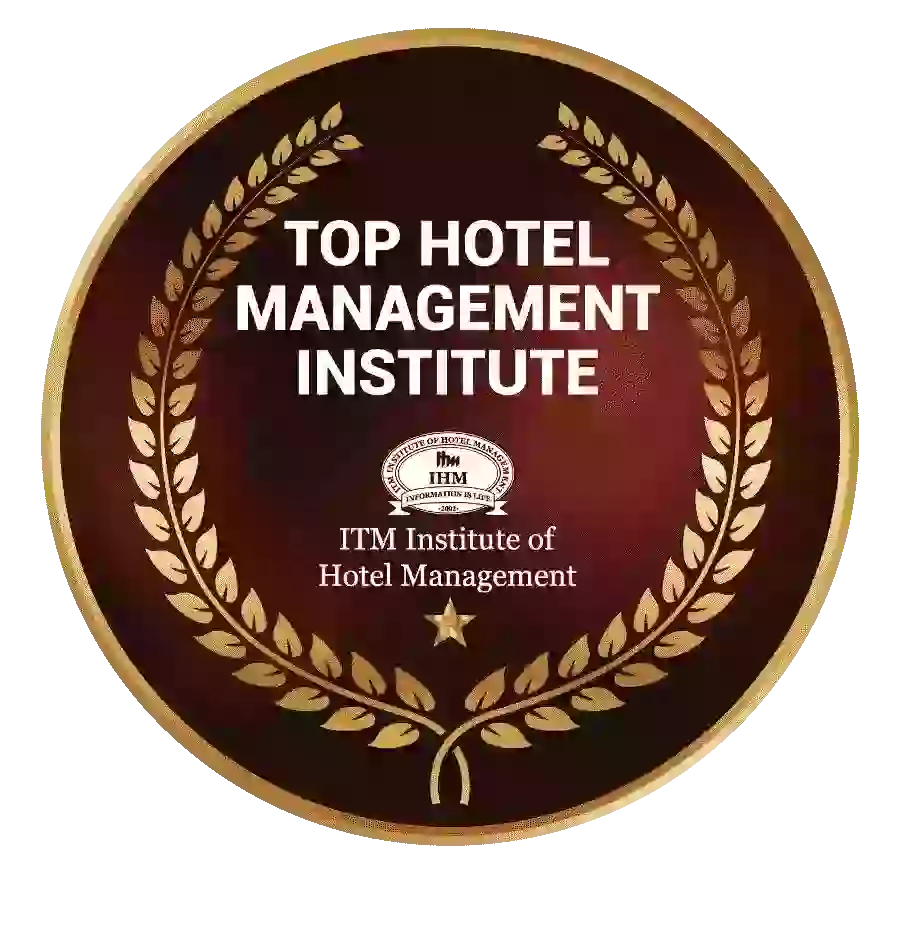 Ranked Top Hotel Management Institute awarded by Times Education Icon 2022
---
Quality Education, Outstanding Administration & Leading Infrastructure by Educational Excellence Awards & Conference 2021
---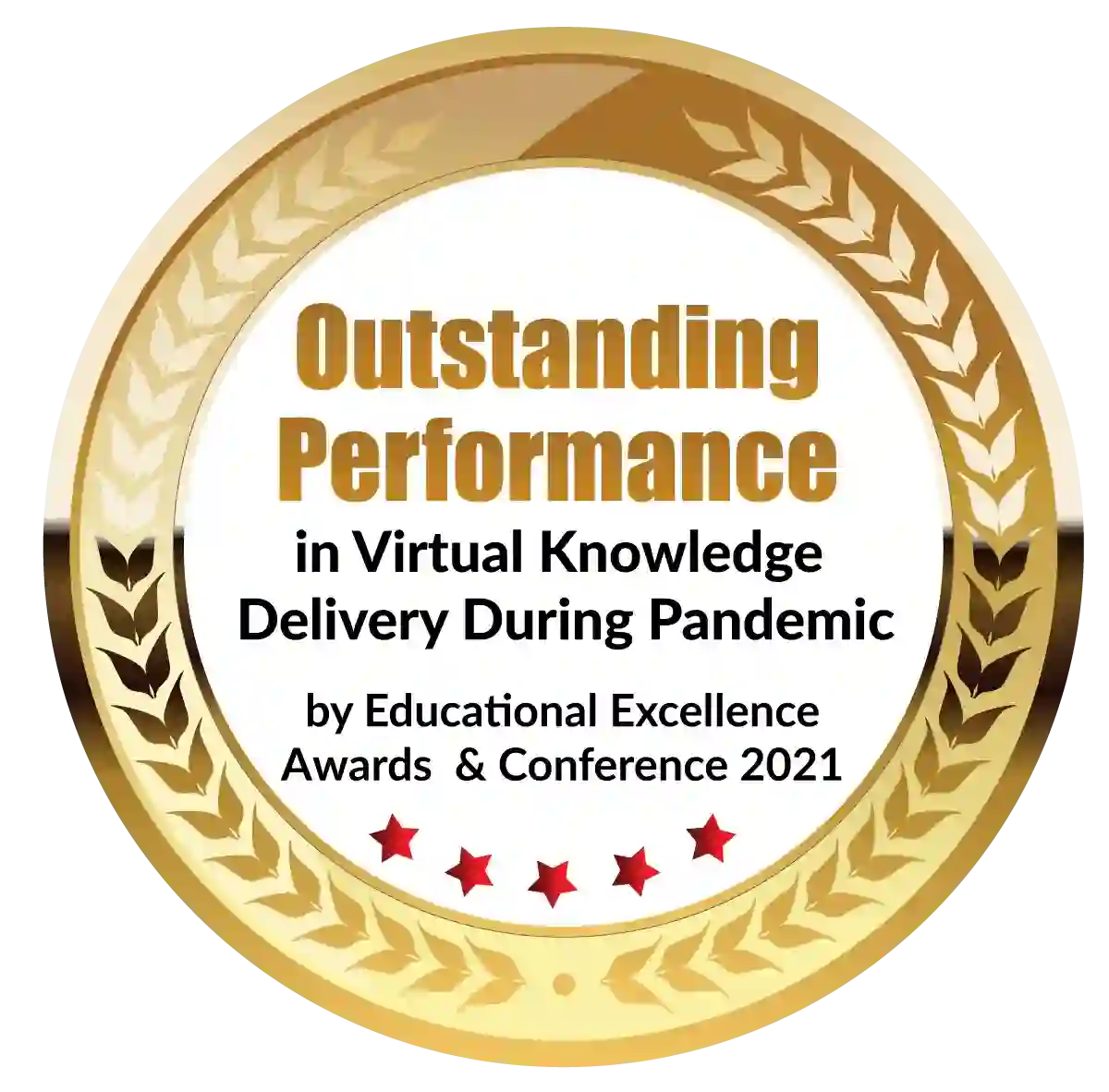 Outstanding Performance in Virtual Knowledge Delivery During Pandemic by Educational Excellence Awards & Conference 2021