Students Trained & Placed
Kitchen Training Facility
International & National Internships only at 5-star Properties
One to One Corporate Mentorship
An Entrepreneurial Culture at the Campus
Dignified with Rankings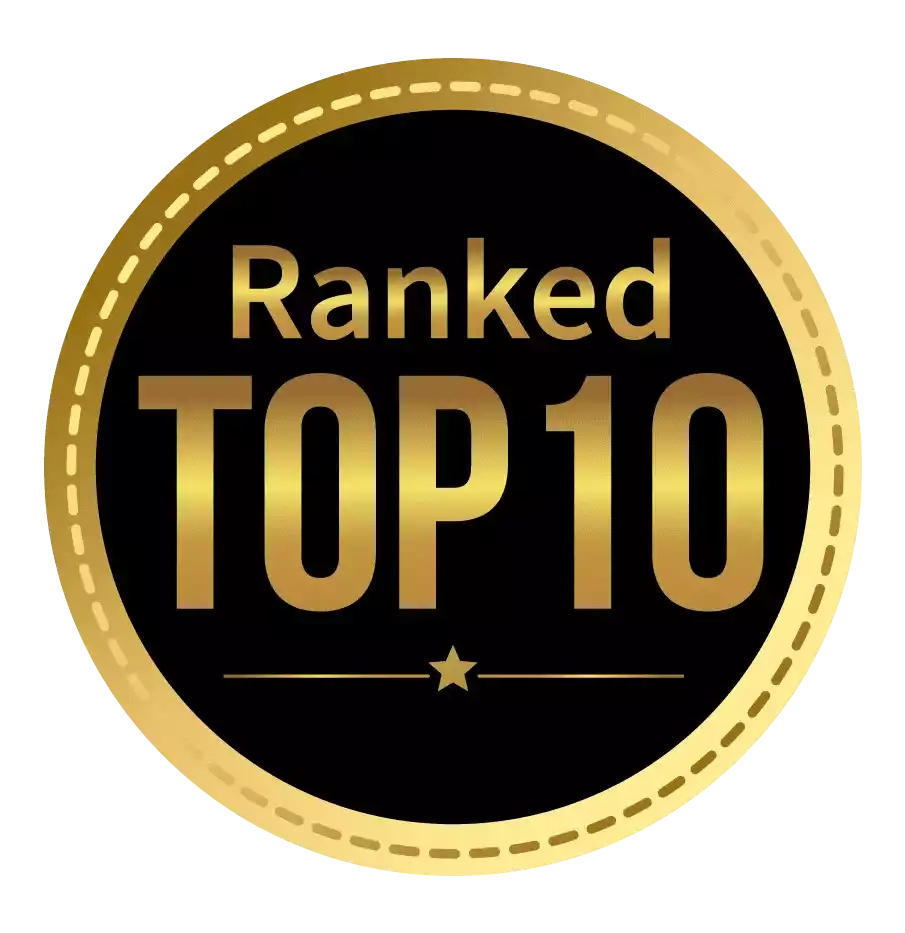 Amongst India's most promising Hotel Management Institute by Higher Education Review 2022
---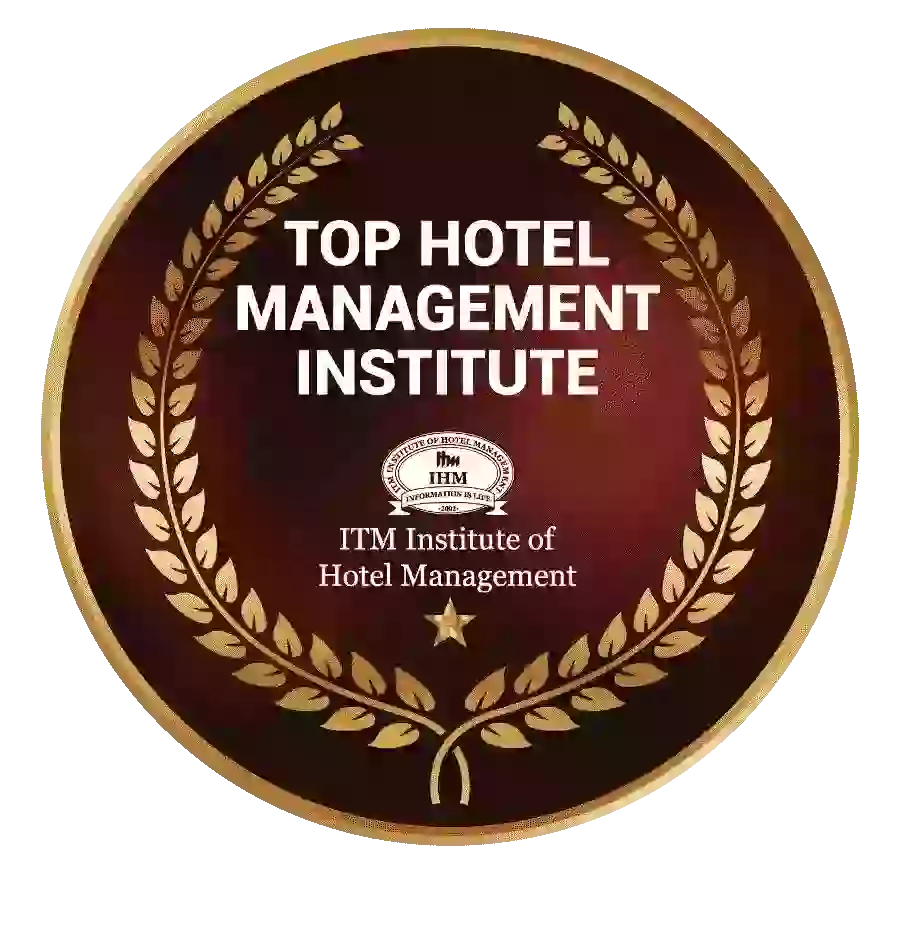 Ranked Top Hotel Management Institute awarded by Times Education Icon 2022
---
Quality Education, Outstanding Administration & Leading Infrastructure by Educational Excellence Awards & Conference 2021
---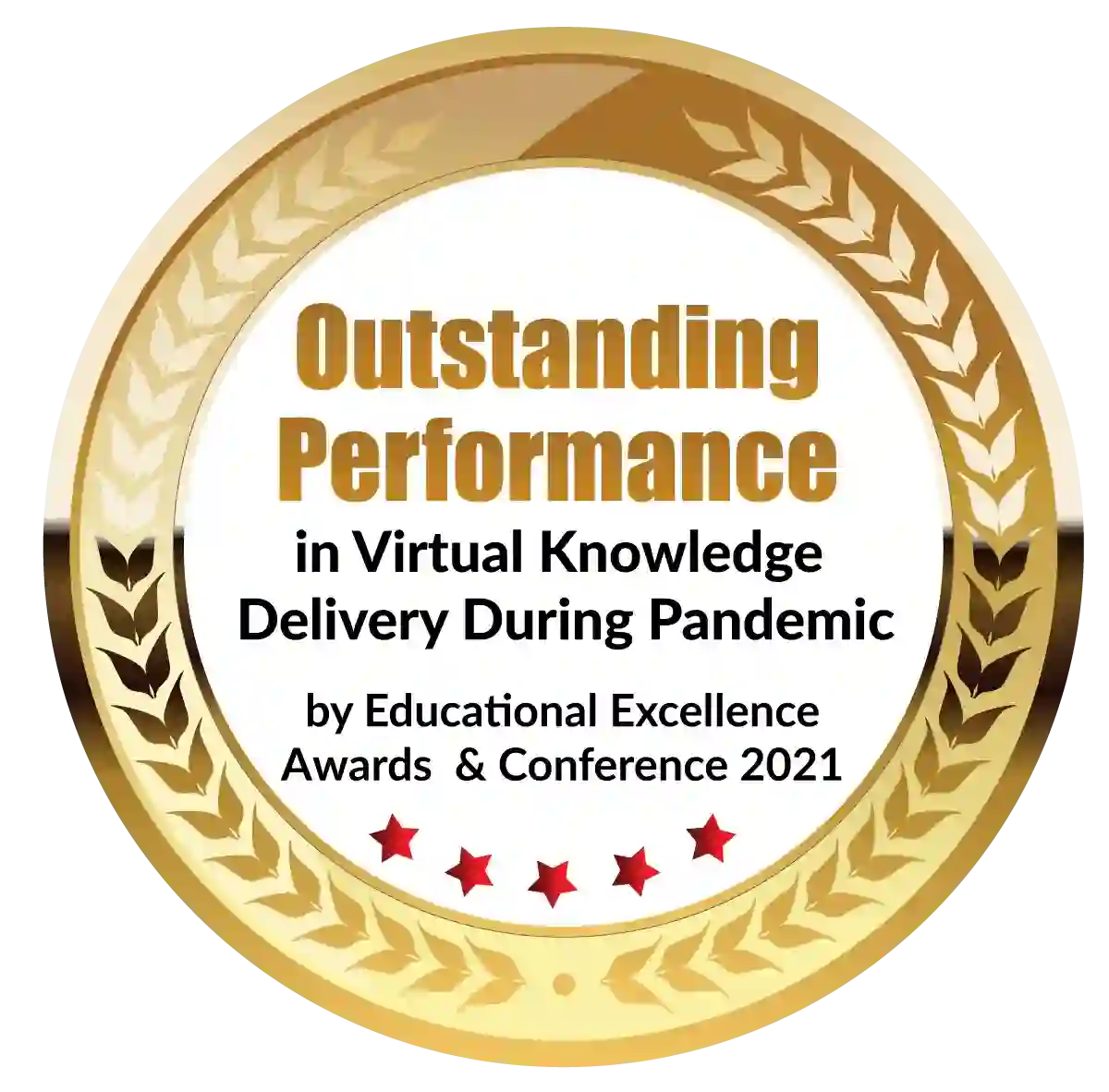 Outstanding Performance in Virtual Knowledge Delivery During Pandemic by Educational Excellence Awards & Conference 2021
Graphic design is the art and practice of creating and expressing ideas and experiences using visual and linguistic elements. Graphic design is used to produce banners, logos, symbols, and brand symbolizations. All brands and businesses demand a distinct identity, which can only be achieved via the use of symbols. A graphic designer designed these logos and emblems. The scope of graphic design is vast, and the digital sector, as well as graphic design platforms, is continuously developing.
With an international Graphic design bachelor's degree, you can work in the corporate, entertainment, and publishing sectors all around the world. After mastering the craft of graphic design, you've opened a lot of doors for yourself in the entertainment sector. This website will go over graphic design courses in depth.
What is the definition of graphic design?
The process of organizing and arranging the visual elements of a project is known as graphic design. Graphic design includes the layout of a magazine, the construction of a theater event poster, and the design of product packaging. In actuality, almost everyone these days uses graphic design in some way, whether it's adding text to an image for social media or color-coding a spreadsheet for work. Well-designed graphic art makes communication easier. Consider using a spreadsheet with data analytics. Different colors may be used by a graphic designer to indicate which metrics are improving and which are declining, making it easier for the viewer to identify what is working and what needs to be modified. A well-designed graphic can elicit an emotional response from the viewer while also motivating them to take action.
The Career of a Graphic Designer
Graphic design is an old art of creating visual material and communicating messages using typography, illustration, and photography. Visual Communication and Communication Design are subcategories of it. Graphic designers who focus on visualizing the user experience (UX) are in charge of defending stylistic choices within the context of a human-centered strategy that aims for maximum empathy while producing engaging and useable designs. Even if the modern era of interactive software has increased design output, it still centers on age-old ideas like symmetry and balance, color scheme, flow, repetition, and pattern.
Eligibility Criteria for Graphic Design Courses (UG & PG)
Graphic design students must meet certain basic requirements in order to get admitted to IDM Mumbai.
The student must obtain this as a bare minimum; else, his or her application will be rejected by IDM Mumbai. The following are the prerequisites for both in-person and online graphic design classes: -
Top Undergraduate Program Entrance Exams
NID Entrance Exam- To accept students to its undergraduate and graduate programs, the National Institute of Design administers a Design Aptitudes Test. Candidates must pass two NID admission exams in order to be admitted to one of the seven NID campuses. The exam is administered using paper and pencil.
UCEED- The Indian Institute of Technology, Bombay, administers the exam, which is governed by the UCEED Admissions committee. It's a nationwide admission examination for undergraduate design programs. Students who achieve the required score on the admission exam will be accepted into the B.Des program.
Eligibility Criteria for Undergraduate Graphic design courses
A minimum of 50% in their 10+2 examinations from any recognized board is required of potential students.
If a candidate possesses a valid NATA score, the B.Des. admission test may be waived.
Entrance Exams for Top PG Graphic Design Courses
AIEED - The Arch School of Design and Business administers the AIEED entrance exam to students seeking admission to undergraduate and graduate programs. The CAT (CREATIVE APTITUDE TEST) and the GAT (General Ability Test) are the two parts of the test (GENERAL APTITUDE TEST). There are two versions of the exam: online and offline.
CEED- (Common Entrance Examination for Design) is an entrance exam for M.Des students. Before taking the Common Entrance Examination for Design, candidates must have a bachelor's degree in Agriculture/Engineering/Design. The CEED exam is only available in English. There will be two sections to the paper. Part A of the paper is made up of objective questions, whereas Part B is made up of design and hand-drawn tasks.
Eligibility Criteria for Postgraduate Courses
A design bachelor's degree is required (B.Des).
A student must pass the admission exam with the required cut-off grades specified by the design college or university in order to be admitted to the M.Des program (Master of Design).
The Graphic Design program prepares tomorrow's design leaders. By proposing thoughtful, collaborative, and inventive answers to hard design issues, these leaders will shape the world in which we live. A graphic design bachelor's degree helps us convey stories, empower people, and make a difference in the world. By exploring students' personal attributes and cultivating an awareness of societal issues, the rigorous Bachelor of Design course in Graphic Design degree program cultivates the rapidly evolving skills needed to meet the growing demand for design services—branding, storytelling, and visualizing information, user-centered design, and experience design.
Are you ready to have a global effect and expand the graphic design visual landscape?
The Bachelor of Design course in Graphic Design degree provides students with the technical skills, as well as the creative, imaginative, and intellectual aptitude needed to create value, evoke emotions, and develop understanding via design. Graphic design is a form of visual communication that connects people to products and ideas. It's all about carefully building user experiences in both the physical and digital worlds, as well as properly expressing messages to a wide range of people.
The faculty members at the universities have a wide range of abilities and backgrounds in academia and professional practice. Art direction, branding, storytelling, typography, information visualization, and UX/UI design are among their specialties.
Graphic design combines photography, art, typography, and motion graphics to create appealing pictures that capture attention, sell products and services, and develop new markets. In other words, graphic design benefits your company in a variety of ways. Some of them might even surprise you:
Employee satisfaction and output
All happy, healthy workplaces have a strong brand identity at their foundation. Employees are proud to be a part of the organization's brand, which they embrace and commit to. As a result of the buy-in, employees are more satisfied and productive. By expressing a firm's mission, good graphic design cultivates a strong brand identity that affects everything from company websites and communications to business cards and staff attire. The opposite is also true. If you've ever worked at a company with a poorly designed website that's difficult to read, navigate, search, or buy from, you know how aggravating and irritating the experience can be for both employees and consumers. Why should your customers be happy with your company logo or website if your employees aren't?
It conserves time.
Which file formats do you require for your website photos and images: JPG, TIF, EPS, PDF, or GIF? Do you have any business cards? For the greatest outcomes, a graphic designer knows which file format to use and when to utilize it. The same applies for RGB vs. CMYK color modes, paperweights, uses, CMS types, and if your web or magazine ad is scaled correctly and has enough color contrast to be clearly readable when it's published. Graphic design specialists know all of this thanks to their extensive training, mastery of industry tools, and years of hands-on experience, so you don't have to waste time trying to figure it out yourself.
It is cost-effective.
Even if you have a little marketing budget, investing in effective graphic design pays off. Cheap design is frequently synonymous with poor design. Graphics that are poorly designed might also be costly. That may seem illogical, but if you don't hire a competent graphic designer, you could end up with a product that doesn't print well, is expensive to print because of color management or layout issues, or isn't structured properly for print or online distribution. Changes, delays, and redesigns all cost money, so that low-cost crowdsourced logo may end up costing you more than one from a more expensive expert graphic designer.
Viewer involvement is increased by high-quality visuals.
Do you want to improve the number of views, shares, and followers on your company's social media accounts? What about product sales and clientele? Whether it's for e-newsletters and websites, blogs and social media, or printed materials, high-quality pictures attract far more attention than apps that rely on low-quality, stock, or non-existent imagery. Image quality is cited by online shoppers, particularly B2B buyers, as one of the most critical factors in their purchasing decisions. To build more effective marketing products, graphic designers use high-quality photography, infographics, illustrations, and video.
Dignified with Rankings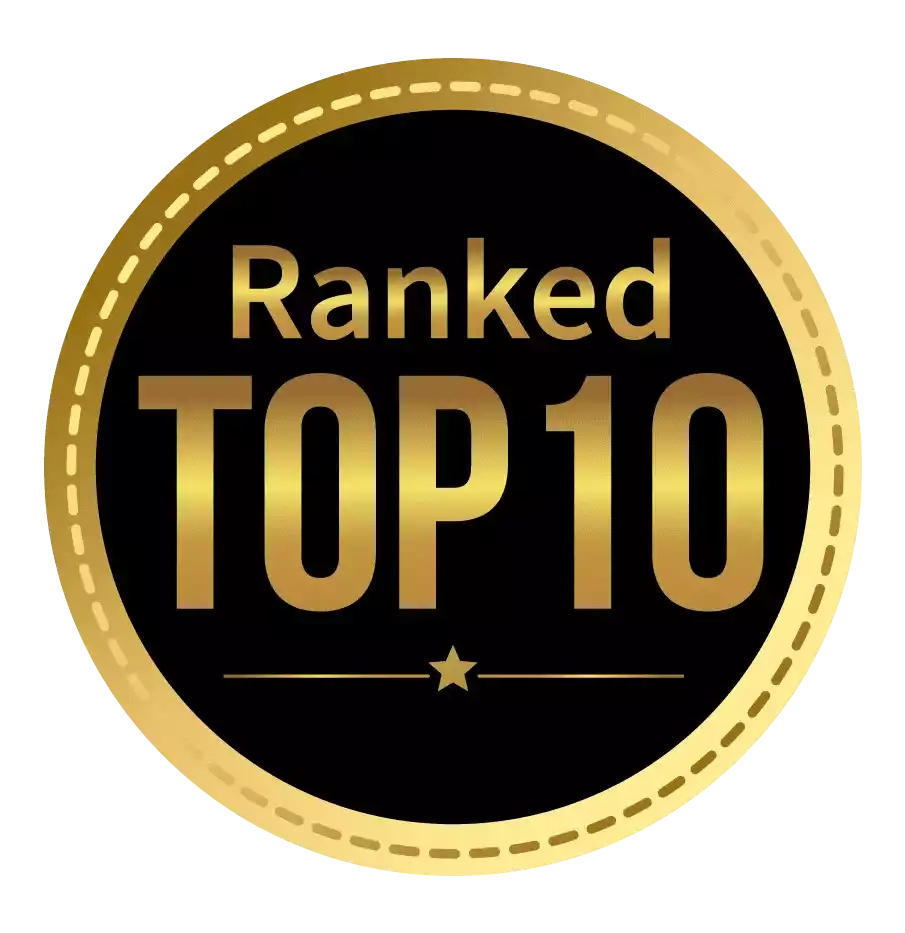 Amongst India's most promising Hotel Management Institute by Higher Education Review 2021
---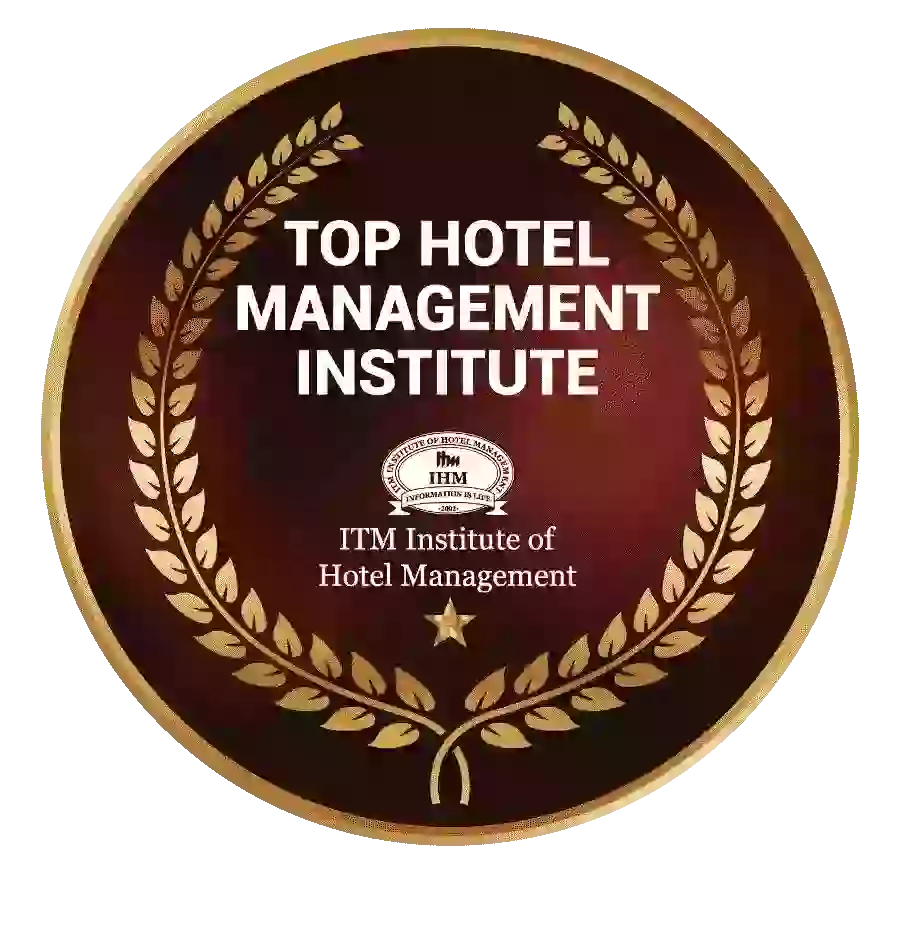 Ranked Top Hotel Management Institute awarded by Times Education Icon 2022
---
Quality Education, Outstanding Administration & Leading Infrastructure by Educational Excellence Awards & Conference 2021
---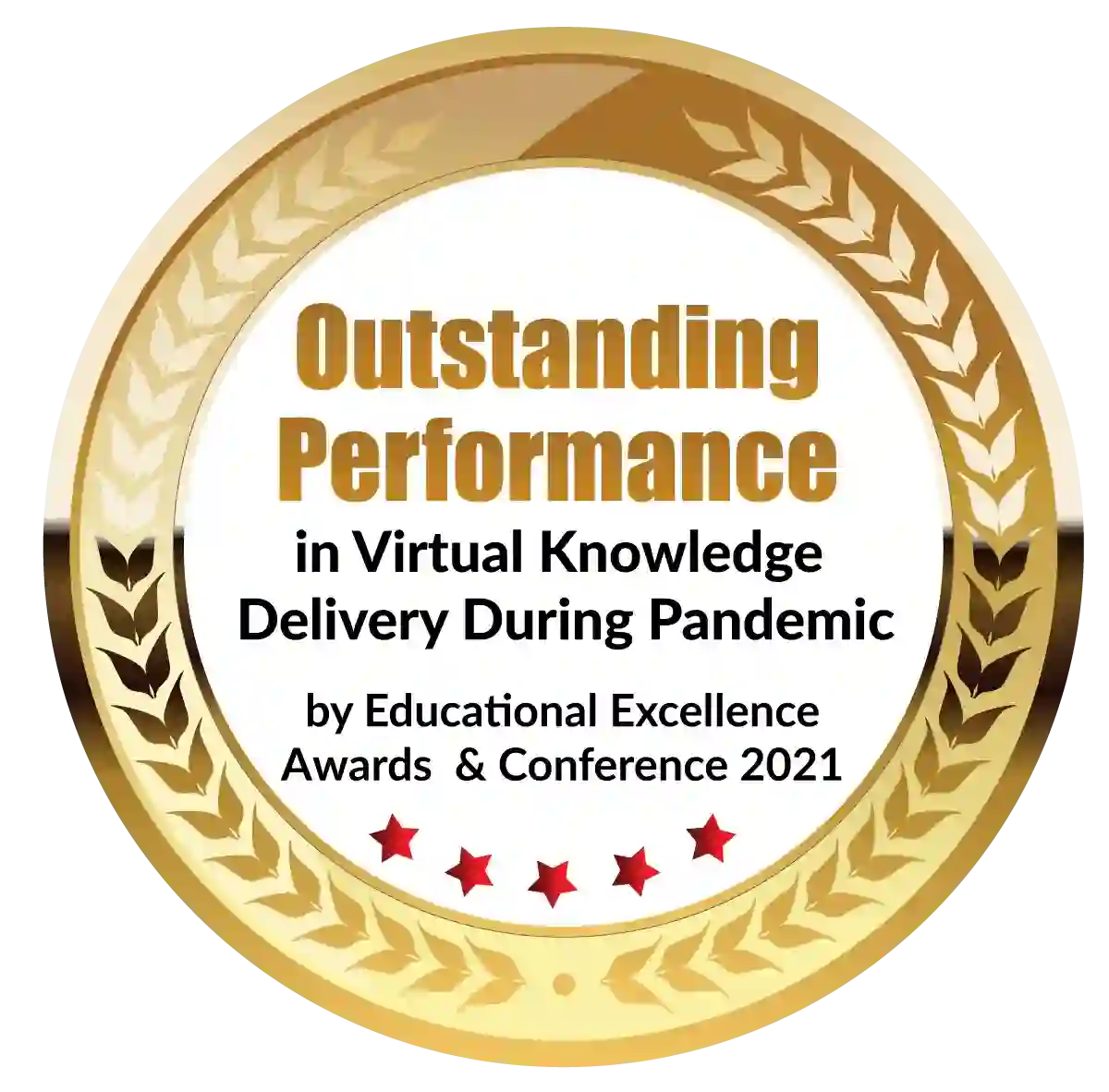 Outstanding Performance in Virtual Knowledge Delivery During Pandemic by Educational Excellence Awards & Conference 2021