Students Trained & Placed
Kitchen Training Facility
International & National Internships only at 5-star Properties
One to One Corporate Mentorship
An Entrepreneurial Culture at the Campus
Dignified with Rankings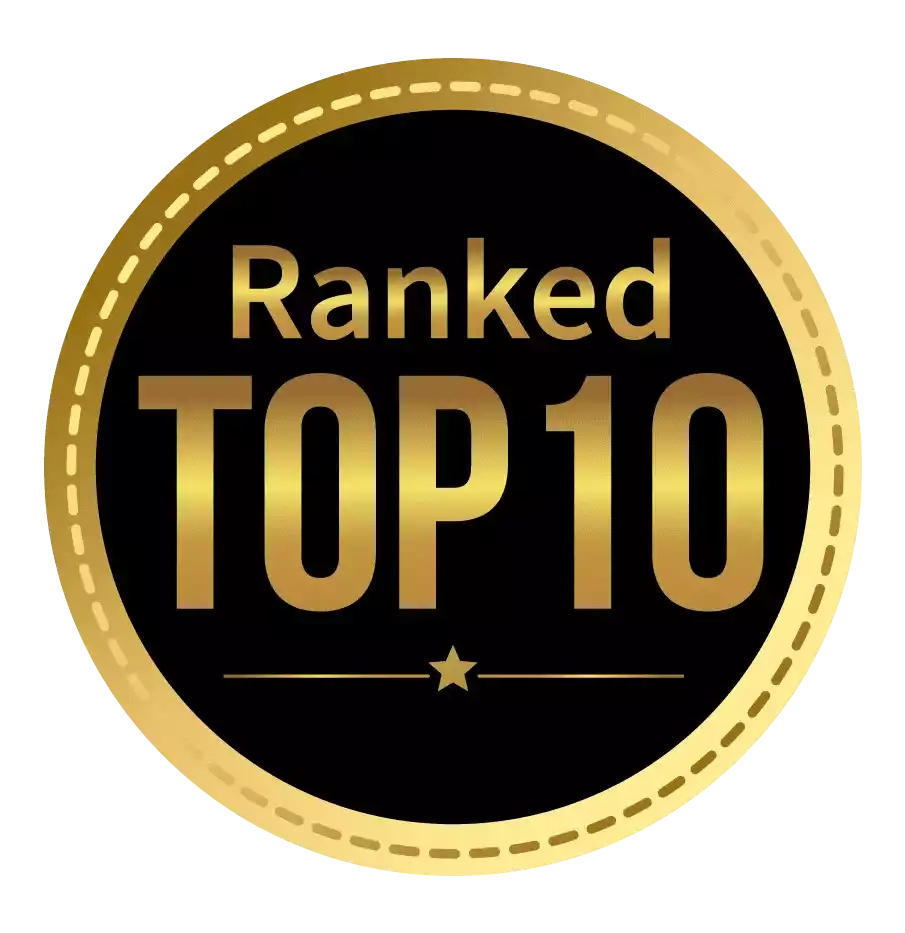 Amongst India's most promising Hotel Management Institute by Higher Education Review 2022
---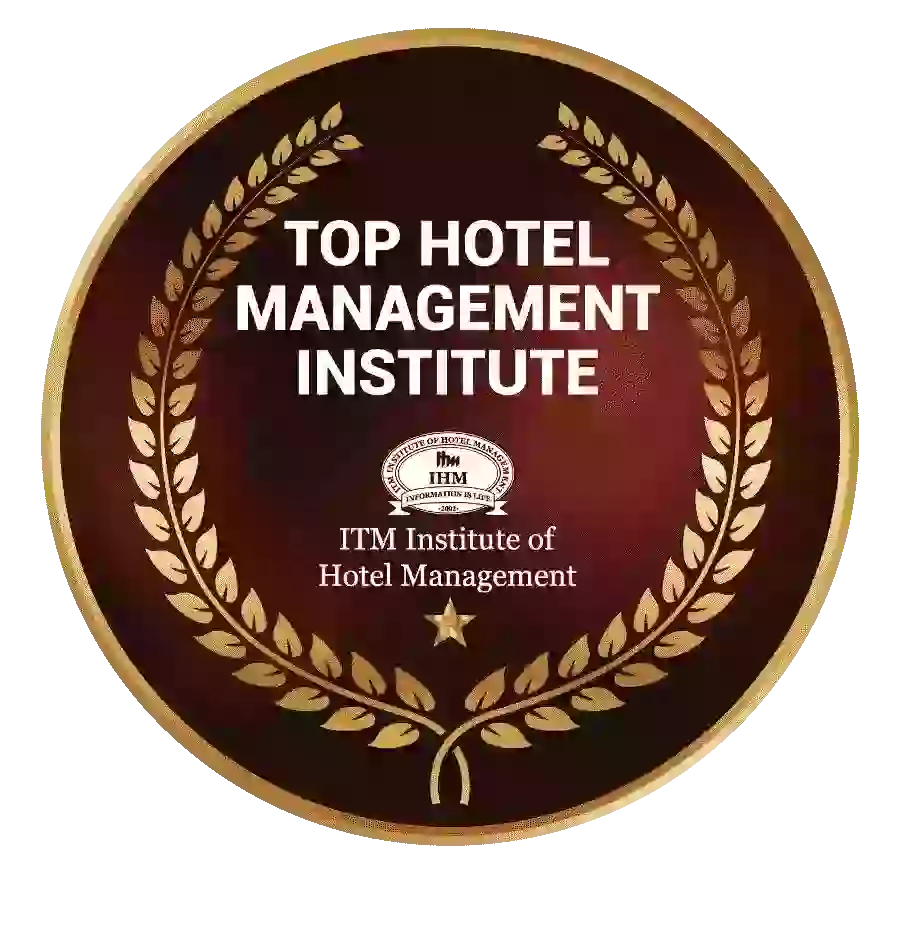 Ranked Top Hotel Management Institute awarded by Times Education Icon 2022
---
Quality Education, Outstanding Administration & Leading Infrastructure by Educational Excellence Awards & Conference 2021
---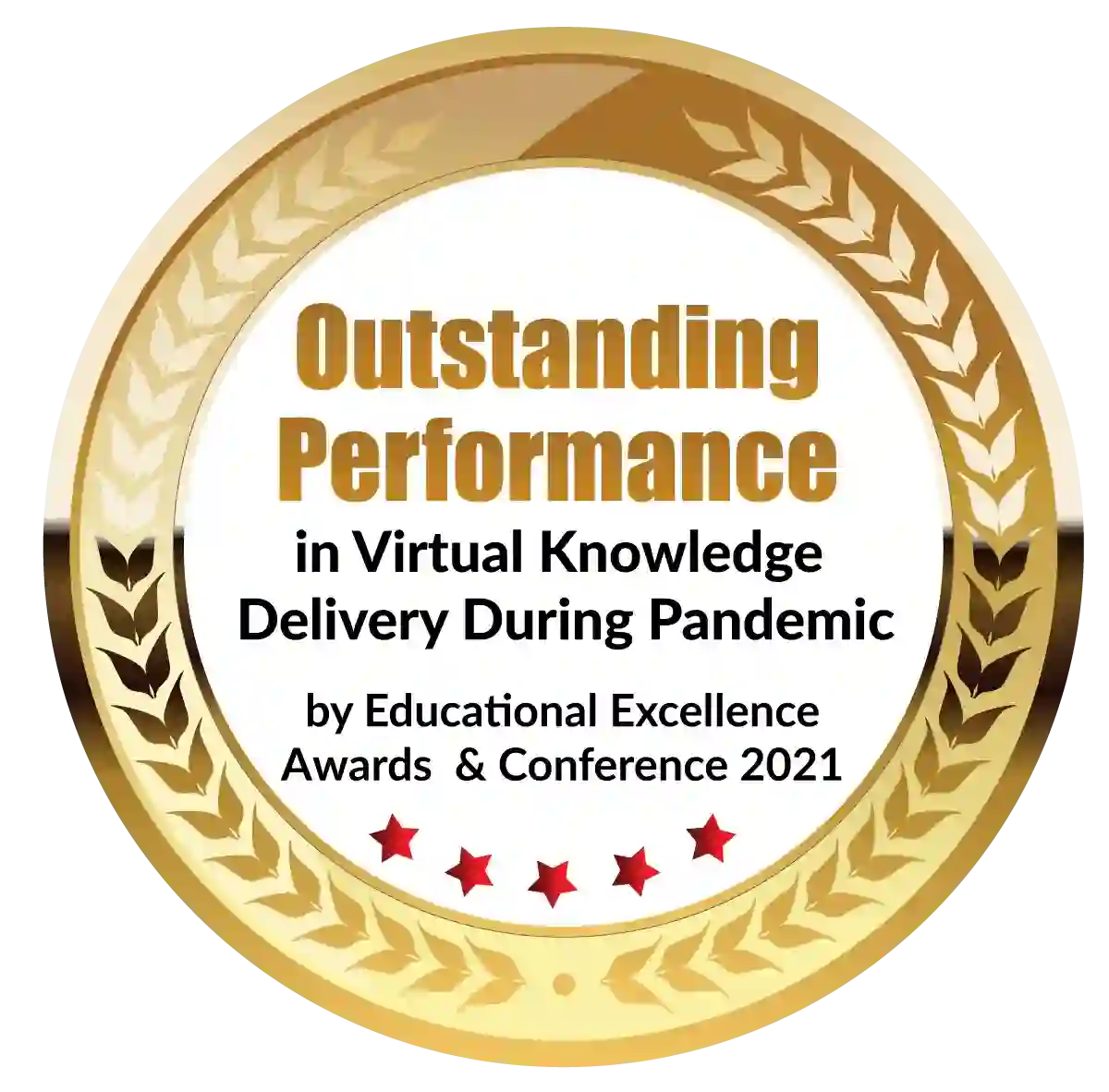 Outstanding Performance in Virtual Knowledge Delivery During Pandemic by Educational Excellence Awards & Conference 2021
The industries of animation, gaming, and other related visual effects (VFX) can provide students with exciting job options. One of the courses that can help students become professionals in the fields of animation, gaming, and graphics-related arts is the B.Sc. in Animation and Visual Effects. It's a three-year program separated into six equal semesters.
This course covers 2-D and 3-D animation, with a focus on traditional and digital methods as well as visual effects. Students learn how to use professional visual effects software in both animations and live-action films. There are several subjects in the course that overlap and play a role in sectors outside of animation and gaming. As a result, an incoming student may have the opportunity to work in a variety of fields.
Do you want to pursue a career in animation? Are you interested in taking a professional Animation course? In India, a B.Sc. in Animation course is a job-oriented animation course. You will learn about course specifics, eligibility criteria, the admissions process, the syllabus, additional studies, and job prospects in this post.
Simply said, the animation is the act of creating the illusion of motion and change by rapidly showing a collection of static images that differ just slightly from one another. This method can be used to bring characters to life and make them appear to be moving!
Stop motion Animation courses have traditionally been used to produce animation sequences. It entails taking one frame at a time of the topic and then presenting the photos in quick succession at high frames per second.
To create animation sequences, an animator can employ techniques such as 2D hand drawing, 2D computer-generated, 3D computer-generated, stop motion, or model animation techniques. Computers and software are now commonly utilized to make animations (2D & 3D). CGI is another name for this field.
Skills required 
There are specialized subjects available in the B.Sc. Animation course. Students must choose a specialized area.
Let's see if you have what it takes to succeed in the profession of animation. To be successful in this industry, you must have specific attributes and skills. They're -
Good observational skills
Creativity
Drawing/sketching skills
Patience and Concentration
Eye for detail
Computer and Software skills
Teamwork skills
Ability to get into character
Communication skills (to interact with the team)
Details of BSc Animation and Multimedia
BSc Animation and Multimedia is a bachelor's degree program in animation. It's a bachelor's degree program in science. The program lasts three years. Classroom lectures, practical training sessions, and workshops make up the academic program.
The academic program is organized into six semesters, each of which lasts for six months. At the end of each semester, there are evaluation exams. Project work and assignments, in addition to frequent evaluation, are an important aspect of this course. Internal tests may be included in the academic program, depending on the institute.
The B.Sc. The animation program consists of both hands-on training and classroom sessions.
Eligibility to enroll in the Program
This program is open to students who have passed the 10+2 board exam in any stream (science, commerce, or arts). Some institutes may have minimum mark requirements (usually around 50 percent aggregate marks).
Many institutes accept holders of a Diploma in Animation. Diploma holders are automatically enrolled in the second year of the B.Sc. in Animation.
ADMISSION PROCESS 
Admission procedures differ from one institution to the next. Direct admission is used by several institutes. Other institutions use a merit-based admissions system. Reputable colleges and universities have their own admission exam or qualifying examination.
After this Course, You Will Have a Job
You might be able to start a job as an animation/VFX film developer in a studio, make ads, develop e-learning content, or build gaming and TV-based visual effects after completing the course.
The B.Sc. in Animation and Visual Effects covers the following topics.
Most institutes in the country offer a B.Sc. in Animation and Visual Effects program that follows a similar pattern, with distinct semesters focusing on different topics of animation and visual effects. The principles of art, design, and visualization, as well as Adobe Photoshop, are often taught in the first semester. 2-D classical and digital animation, as well as lighting techniques and scriptwriting, may be addressed in the second semester. 
You may be able to specialize in one aspect of visual effects in the fifth semester, such as modeling and texturing or lighting and rendering. Students create a portfolio or showreel in the final semester to display their abilities and recommend them for a job in a studio.
SYLLABUS
Let's have a look at some of the key subjects covered in the B.Sc. in Animation program to get a better concept of the course structure. Please notice that just the most important topics have been included.
English
Pre Production
Visual Effects
Advanced Digital Graphics
Media Management
Media Aesthetics
Elective Subject
Drawing and Composition
Digital Imaging
Basics of Colours
Basics of 2D Animation
Computer Animation
Advanced 2D Animation
3D Modelling and Animation
Note that this list does not include all of the subjects offered in the academic program. Practical sessions are related to most of the courses described above, in addition to classroom lectures (theoretical).
Elective subjects are more similar to specialties in the classroom. These subjects will assist one in specializing in various sub-branches of the animation discipline. The availability of elective subjects may differ from one institute to the next. The following are some well-known areas of specialization in BSc Animation:
3D Production
Lighting and Rendering
Graphic Design
3D Texturing
Sketching and Illustration
Visual Effects
Game Design and Art
Character Modelling, Development, and Animation
Project work is also required towards the end of the academic program. Students must work on a project under the supervision of teachers and complete it.
Candidates who finish project work and evaluation exams satisfactorily will receive a BSc Animation degree.
COURSES FOR PG STUDENTS AND FURTHER STUDIES
M.Sc., MA, Master of Animation, PG Diploma, and PG Certificate courses are among the advanced options. M.Sc. in Animation and Multimedia, M.Sc. in Animation and Digital Filmmaking, M.Sc. in Visual Effects, MA in Animation and Multimedia, MA in Digital Filmmaking and Animation, PG Diploma in Animation, and others are examples of well-known courses.
Master's degree programs are two years in length. The academic program is organized into four semesters, each of which lasts for six months.
PG courses can be used to specialize in sub-disciplines of this field. Some of the well-known areas of specialization include-
Texturing
Game Design
Graphic Design
Specific Software
Visual Effects
Modeling
3D Animation
Illustration
JOB OPPORTUNITIES AND CAREER PROSPECTS
Among Indian students, animation has become a very popular professional choice. This field was previously mostly unknown to the general public. However, in recent years, this field has gotten a lot of attention and has developed quickly. The success of animation films and cartoons has aided the development of this sector in India.
Studios, film production houses, and animation businesses are investing an increasing amount of money in this field in order to increase the quality of animation sequences in their works. They recognize the enormous potential of animation in India.
In India, there is a great demand for talented and creative animation specialists. Studios, film production firms, and animation studios are well aware of the scope of the industry. They, too, have a lot of cash! All they need now are trained and professional animators that have degrees from Animation courses to help them bring their work to life and get their cut of the profits!
Creating an animated film entails more than just designing, sketching, and bringing the characters to life with software. This action, in fact, involves a number of steps and processes. This is the primary reason why film studios and animation studios employ a big number of animators! Any of the following job profiles can be taken on based on the steps involved in this process:
Illustrator
Layout Artist
Digital Painter
Animator
Modeler
Compositor
Editor
Director
Production Designer
Scriptwriter
Storyboard Artist
Animators may work under supervised setups, start their own ventures or work as a freelancer. Some of the well-known recruiters include-
Advertising Agencies
Web Entities
Computer and Mobile Game Developers
Animation Studios
Media Agencies
Film Production Houses
Post Production Houses
SALARY
The starting salary is determined by a variety of things in Animation degree courses. The employer's profile, the employee's talents, aptitude, and the employee grades are all important aspects. The average monthly beginning wage is roughly 15-20k Rupees. Salary figures for high-profile animation studios and media firms will be greater than those shown here.
Dignified with Rankings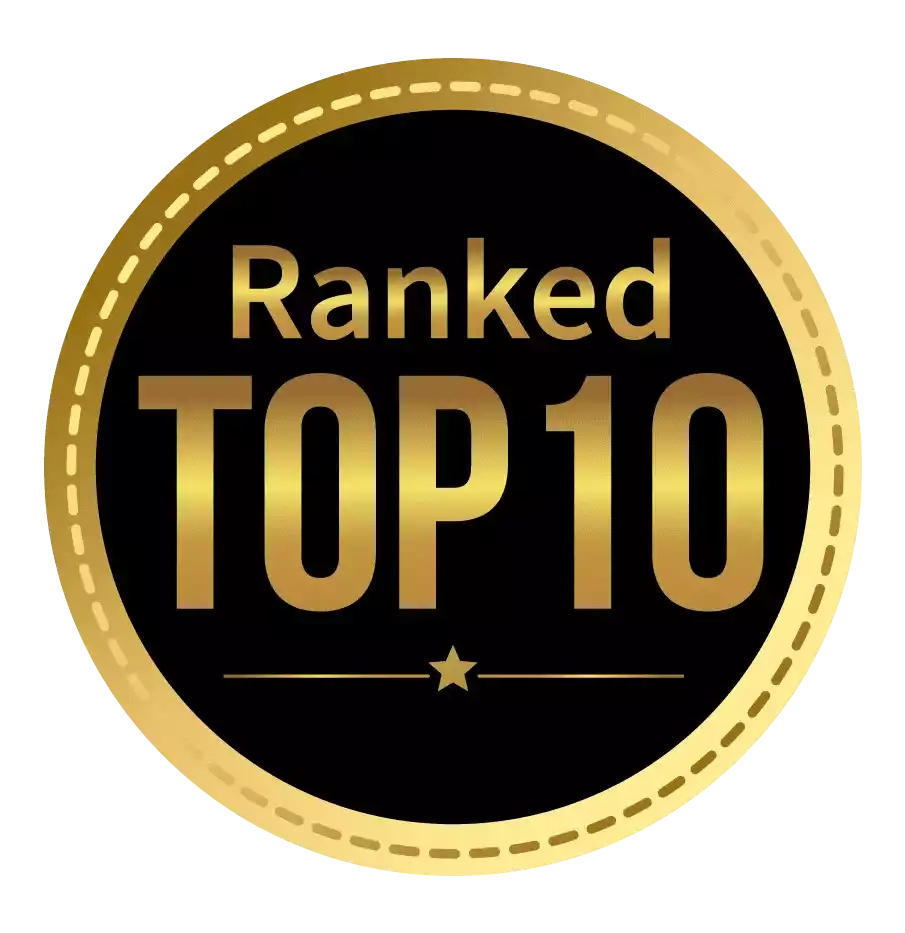 Amongst India's most promising Hotel Management Institute by Higher Education Review 2021
---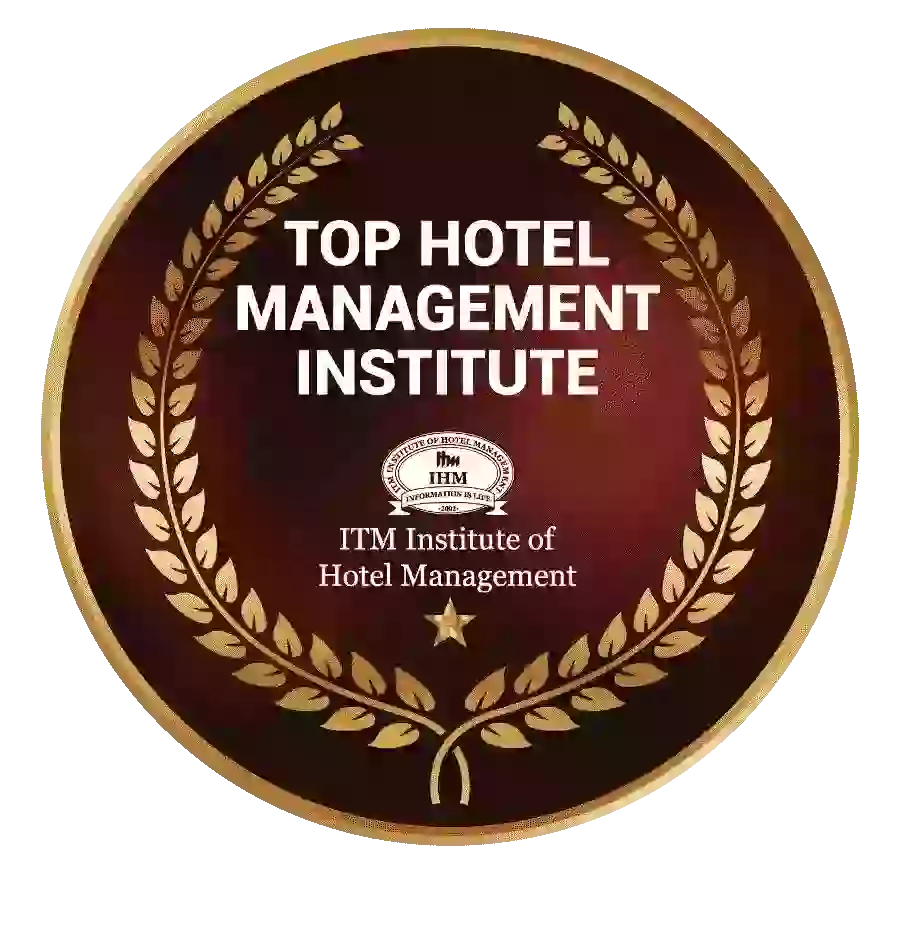 Ranked Top Hotel Management Institute awarded by Times Education Icon 2022
---
Quality Education, Outstanding Administration & Leading Infrastructure by Educational Excellence Awards & Conference 2021
---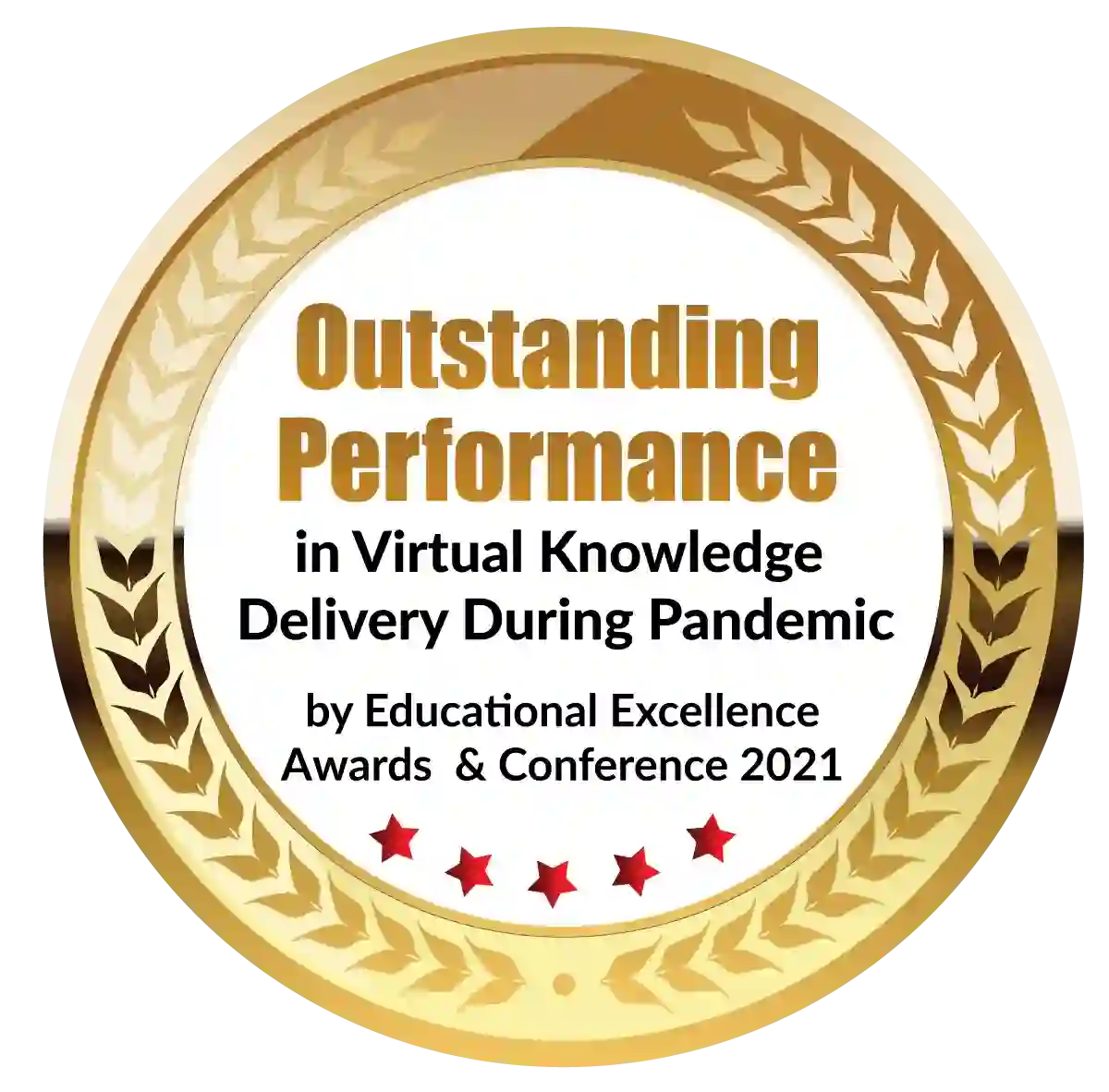 Outstanding Performance in Virtual Knowledge Delivery During Pandemic by Educational Excellence Awards & Conference 2021