Students Trained & Placed
Kitchen Training Facility
International & National Internships only at 5-star Properties
One to One Corporate Mentorship
An Entrepreneurial Culture at the Campus
Dignified with Rankings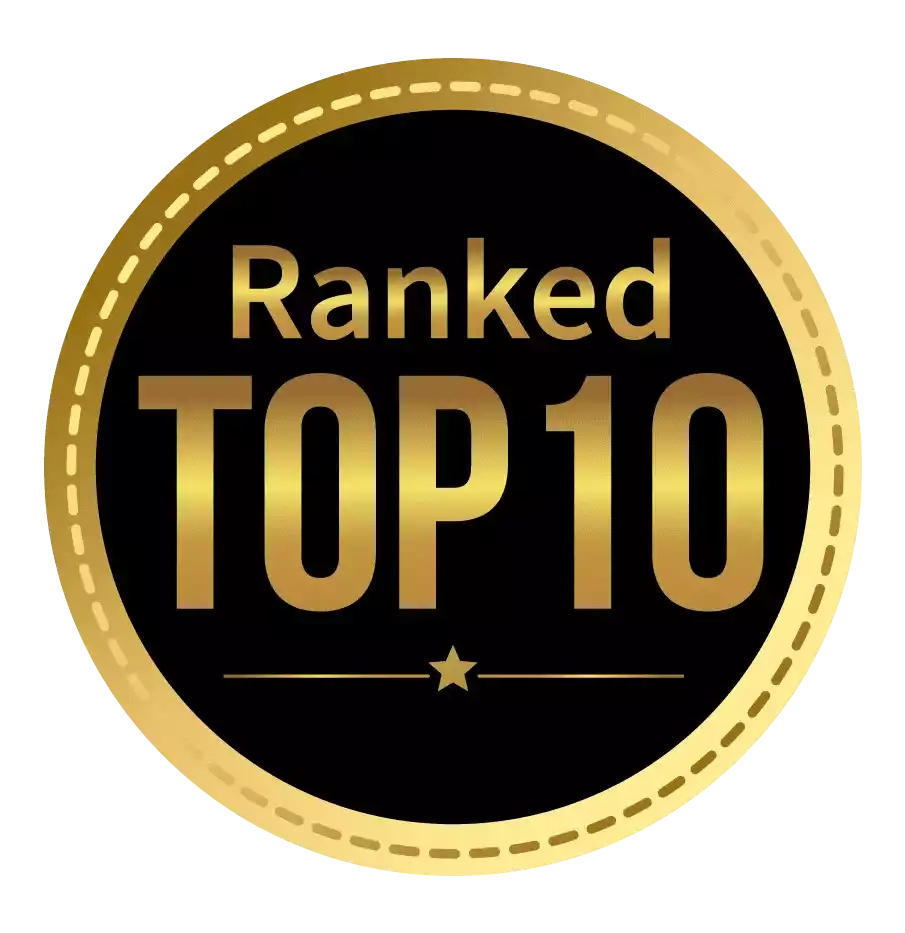 Amongst India's most promising Hotel Management Institute by Higher Education Review 2022
---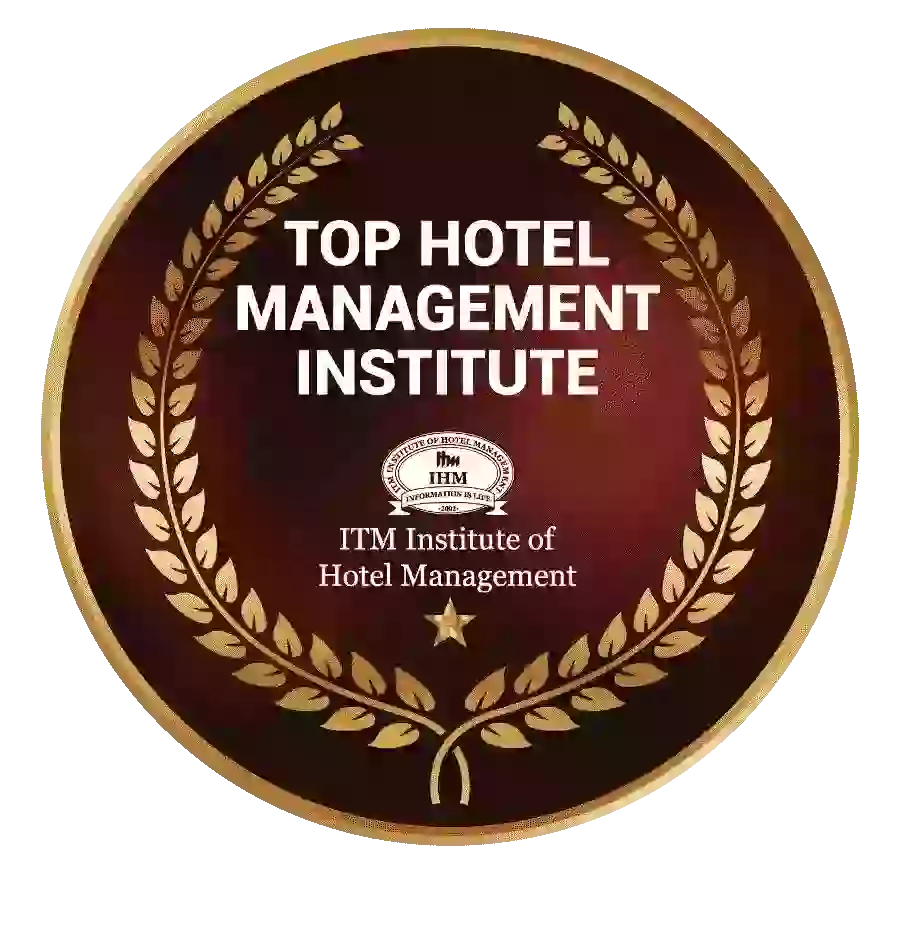 Ranked Top Hotel Management Institute awarded by Times Education Icon 2022
---
Quality Education, Outstanding Administration & Leading Infrastructure by Educational Excellence Awards & Conference 2021
---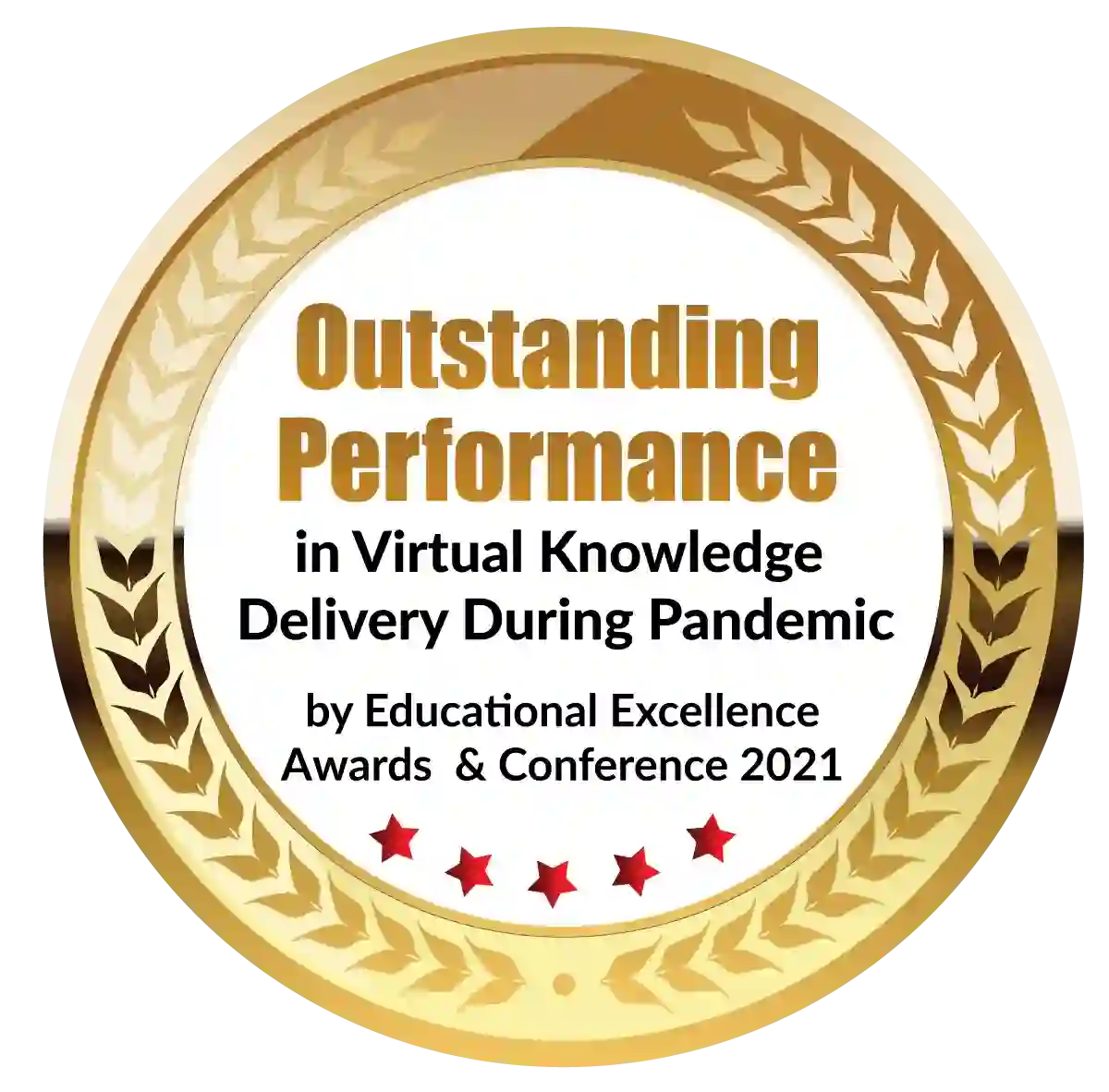 Outstanding Performance in Virtual Knowledge Delivery During Pandemic by Educational Excellence Awards & Conference 2021
The foundational abilities required in the Visual Effects (VFX course) industry are covered in this course. Students learn the fundamentals of compositing as well as how the VFX industry combines live-action plates with computer graphics and 3D elements. Numerous practical exercises that mimic the workflows of the present-day industry are included in Visual Effects 1. Students have access to knowledgeable mentorship for discussion and feedback.
There is no better way to start than by enrolling in a VFX course if you are interested in a career in technology, advertising, or animation. If you want to express your creativity, you should think about taking this course and an animation program. Animations, graphics, and other visual tools are created using all of this creativity through digital means. As a result, there are more job openings for VFX specialists in India. You have numerous chances to advance your career in the entertainment and technology industries.
To transform a single film into a reality show, more than 600 designers and animators worked on it together. The visual effects studios from which these animators hail. India's industry is currently expanding at a reasonable rate. The VFX industry is able to offer employment opportunities to the general public as a result. But how are you going to learn this and become an expert in animation? Don't worry; we have all the information you require about the VFX course, including its duration, eligibility requirements, total cost, syllabus, and concepts, as well as employment opportunities and pay.
The VFX course is a certification program for people who want to work in the graphic design, visual effects, and animation industries. VFX experts are in great demand today to produce high-quality graphics, television programs, and movies. Additionally, coursework is necessary if you want to work in the technical area of designing graphics for websites.
Time Frame for the VFX Course
If you want to work in visual effects after high school, you must complete a three-year undergraduate program. The best technical schools in India offer this course.
Admission to VFX Courses.
The basic admission requirements for the VFX course are listed below; you must meet them in order to apply.
Students must fulfill certain requirements in order to apply for a Bachelor of Science in VFX Animation program. To be eligible, candidates must have completed at least 10 + 2 years of formal education at ITM college or a recognized board.
They must have received a grade in their 12th grade of at least 50%.
The admissions procedure varies depending on which institute you apply to. But admission to a Bachelor of Science in VFX Animation program is mostly determined by academic ability.
There is no entrance exam for program admission. On the other hand, a top Animation and VFX course school might offer an aptitude test to evaluate a candidate's skills and knowledge. A student will have an easier time enrolling in an Animation and VFX  institute in India if they received a high score on their prior qualification.
Admissions for VFX course.
You should be aware that VFX course certification programs only last two months if you want to enroll. You are able to enroll in the certification course after completing class 10. However, you can apply after completing your 12th grade in any subject if you want to pursue a VFX course diploma. Complete the application and pay the required fees to attend the institute. After being accepted on the merit list, some universities and ITM college offer a VFX course degree program. A minimum of 60% must be obtained in the necessary subjects.
Job Profiles and Other Employment Opportunities for VFX course Professionals
Today, the VFX course and VFX training in Mumbai are very well-liked. The future appears promising because there are more skilled animators available and better employment opportunities. The most crucial skill set is knowing how to use VFM tools.
Salary Packages for VFX Artists
Candidates who have finished a VFX course and are looking for employment will initially make between 2 and 5 lakhs INR per year. A combined degree and certification will result in a higher salary than just taking one course. A salary of more than ten lakhs will be given to those with more than 2-3 years of experience. On the other hand, candidates with professional backgrounds will be paid more than those with only a basic education.
We hope that this blog has cleared up any questions or doubts you may have had about the VFX and VFX course courses in Mumbai. With this knowledge, we believe you are prepared to pursue a career in VFX course and animation that can meet both your professional and general financial needs.
Getting Experience in the Real World.
High-end animation studios and labs should be available at a good VFX course school. This will help students learn about the most recent tools and technologies that are specific to their industry. Students gain firsthand knowledge of the industry's operations as a result, and they are better equipped to handle a variety of tasks.
Chance to work at a studio.
You will have the opportunity to work in some of the most prestigious studios in the nation as a VFX course specialist. Working for renowned production studios is a major motivator for candidates in this field. The tendency to work with experts while learning from them is very advantageous.
How many jobs could you list where you are paid for applying your originality and creativity? As a VFX course expert, you have a lot of creative freedom. You can design and produce your own cutting-edge products to gain greater prominence in the industry. As a result, you'll be able to finish a lot of tasks where your creativity will serve as a testament to your accomplishment.
Future careers for students are facilitated by a VFX course degree. The vast majority of graduates with this degree find employment with reputable, established businesses. By the time they graduate, it has equipped students to be aware of what the industry needs. Students can open their own studios or find employment with respectable businesses.
Pre-placement training and individual interviews are two services that many VFX course training facilities in India provide to assist students in identifying their areas of weakness and strengthening them. Students can benefit from these courses to gain a deeper understanding of the VFX course industry.
Dignified with Rankings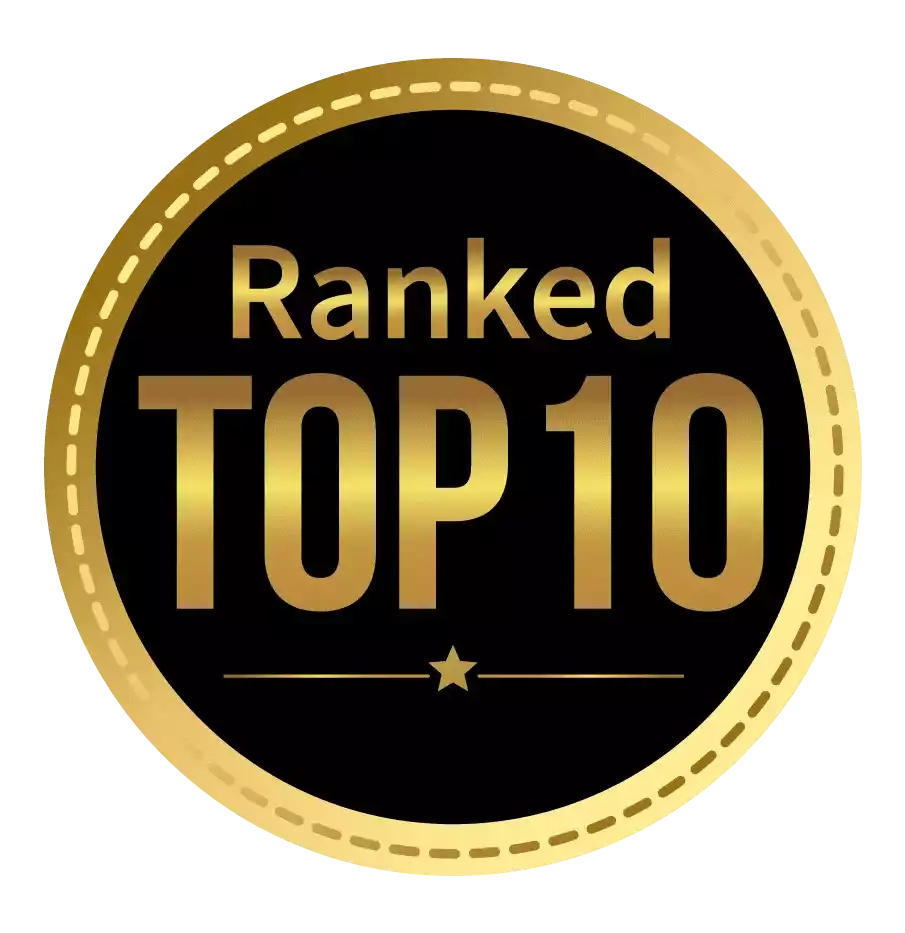 Amongst India's most promising Hotel Management Institute by Higher Education Review 2021
---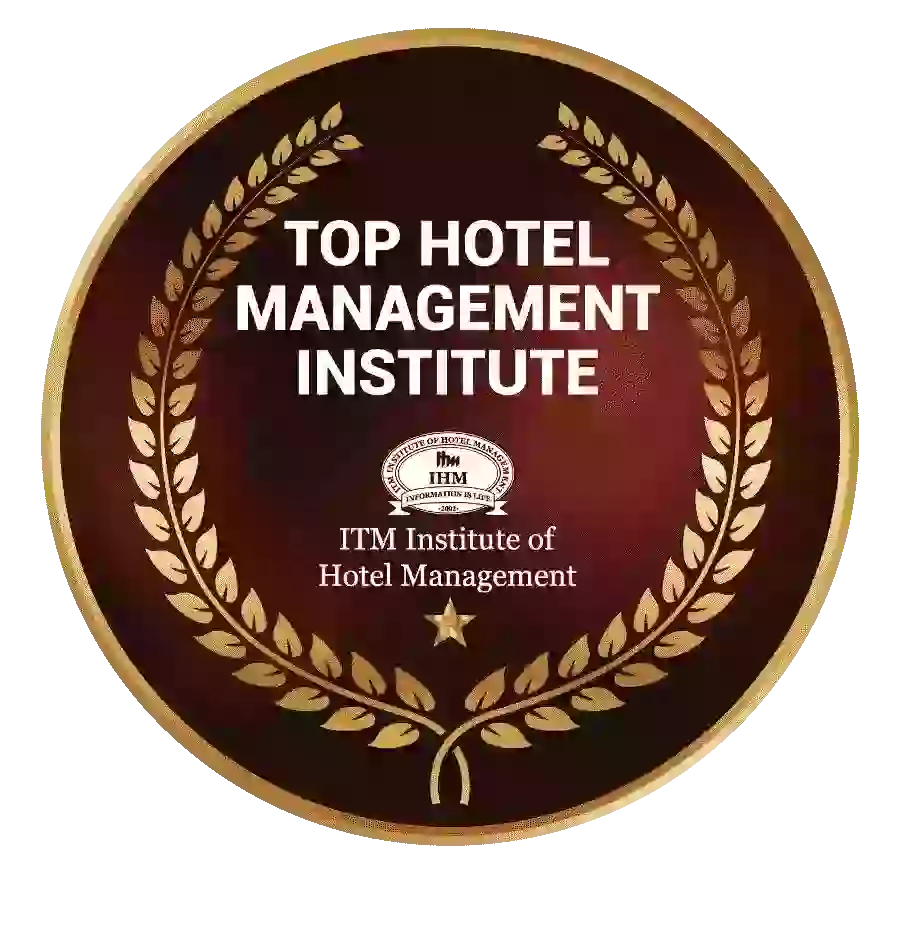 Ranked Top Hotel Management Institute awarded by Times Education Icon 2022
---
Quality Education, Outstanding Administration & Leading Infrastructure by Educational Excellence Awards & Conference 2021
---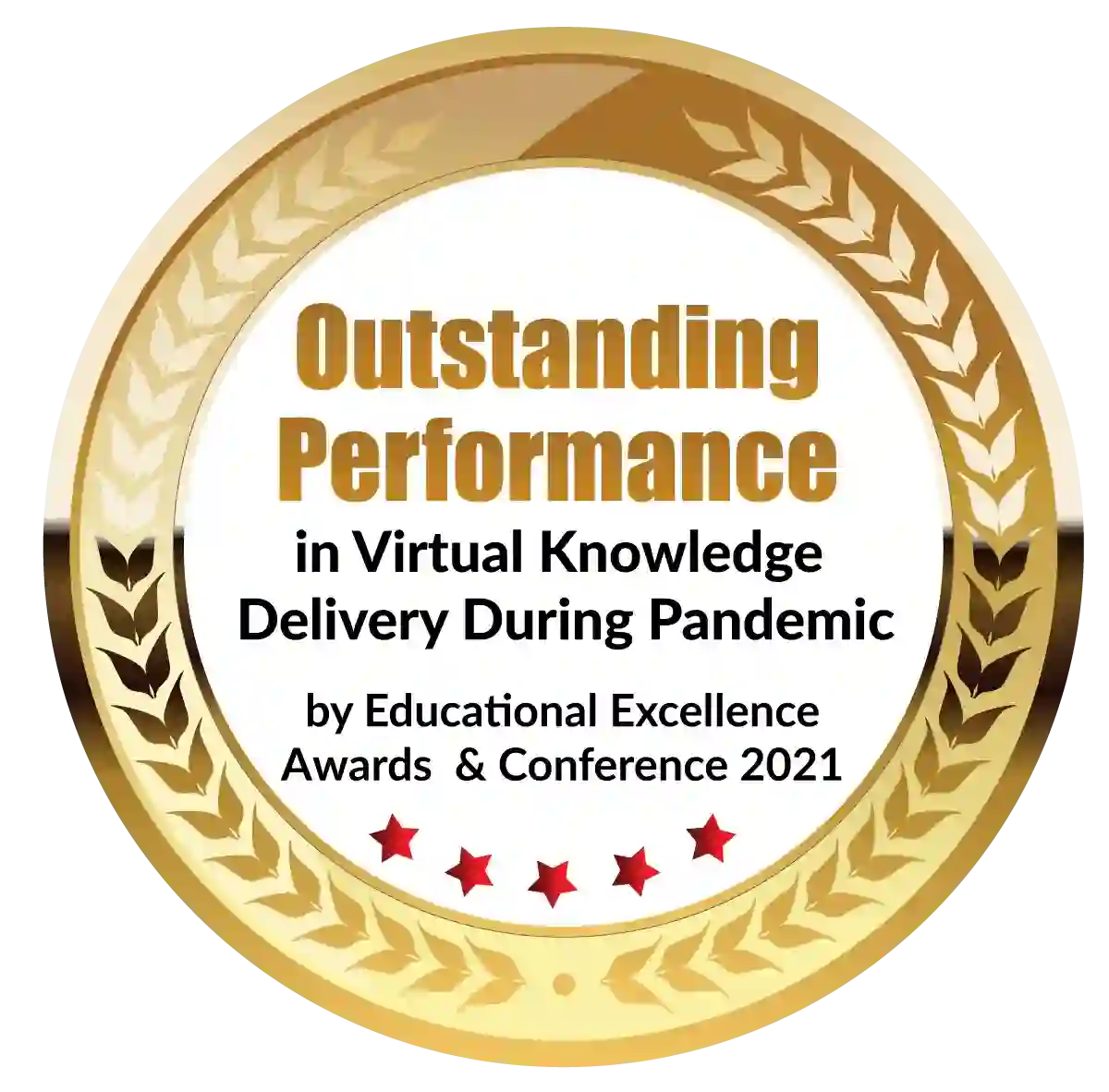 Outstanding Performance in Virtual Knowledge Delivery During Pandemic by Educational Excellence Awards & Conference 2021