Students Trained & Placed
Kitchen Training Facility
International & National Internships only at 5-star Properties
One to One Corporate Mentorship
An Entrepreneurial Culture at the Campus
Dignified with Rankings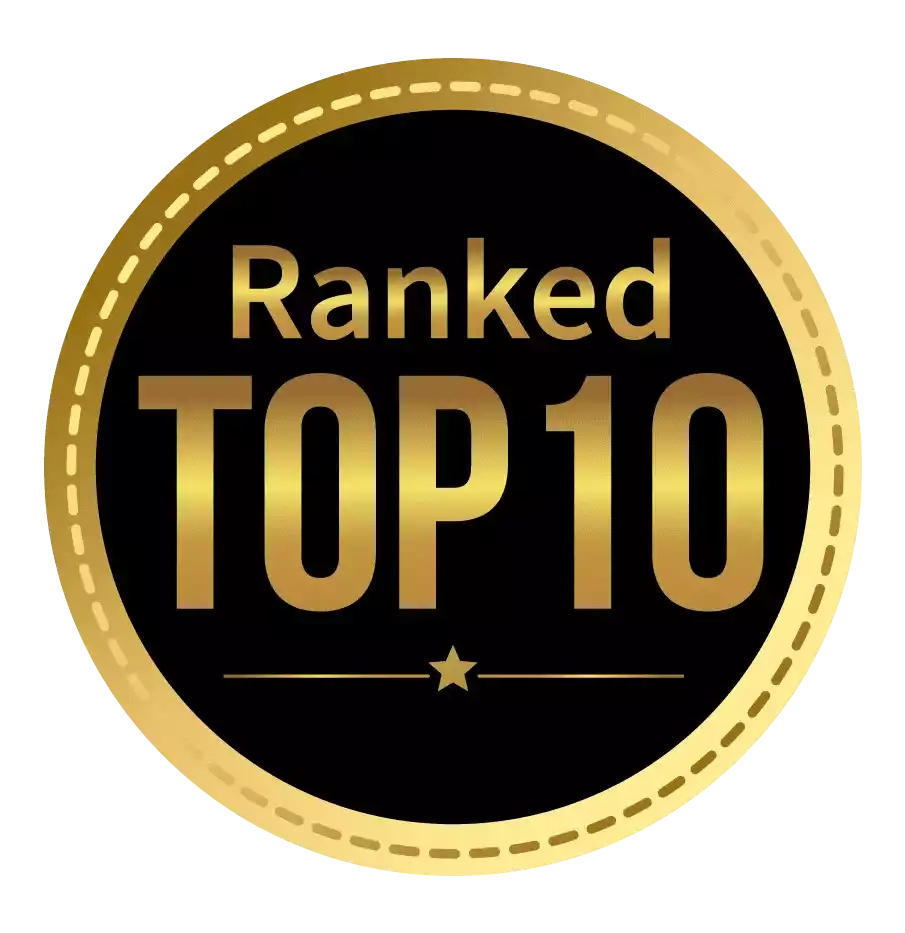 Amongst India's most promising Hotel Management Institute by Higher Education Review 2022
---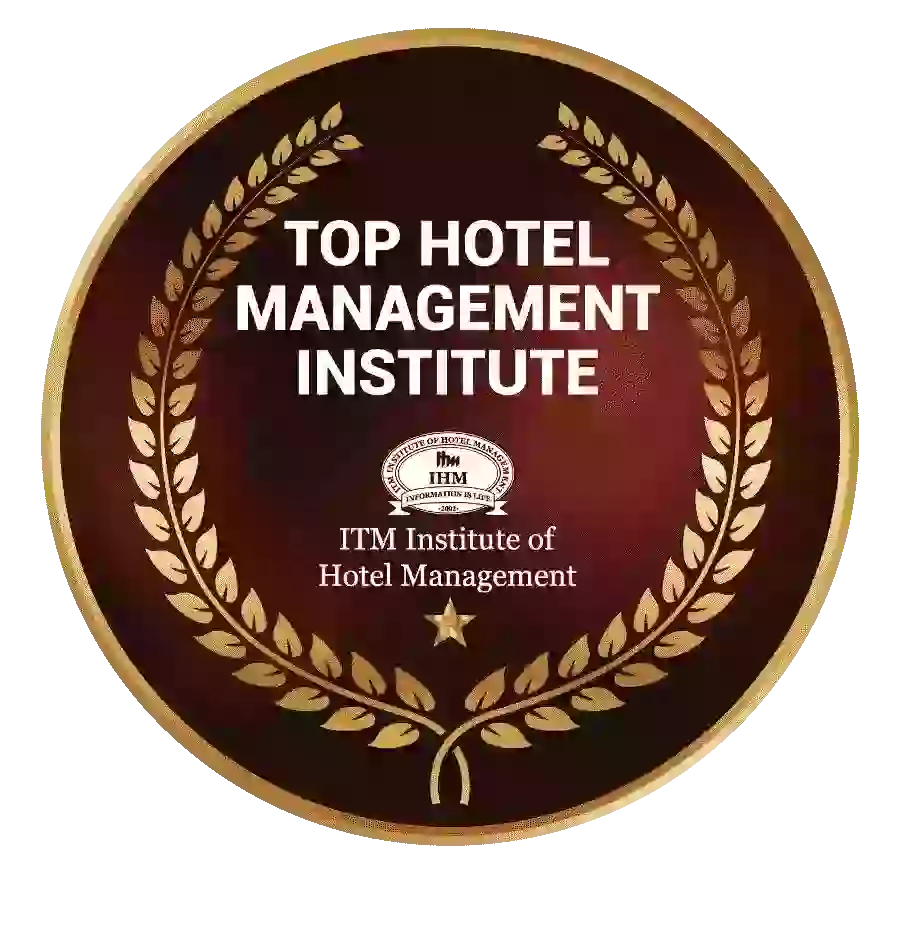 Ranked Top Hotel Management Institute awarded by Times Education Icon 2022
---
Quality Education, Outstanding Administration & Leading Infrastructure by Educational Excellence Awards & Conference 2021
---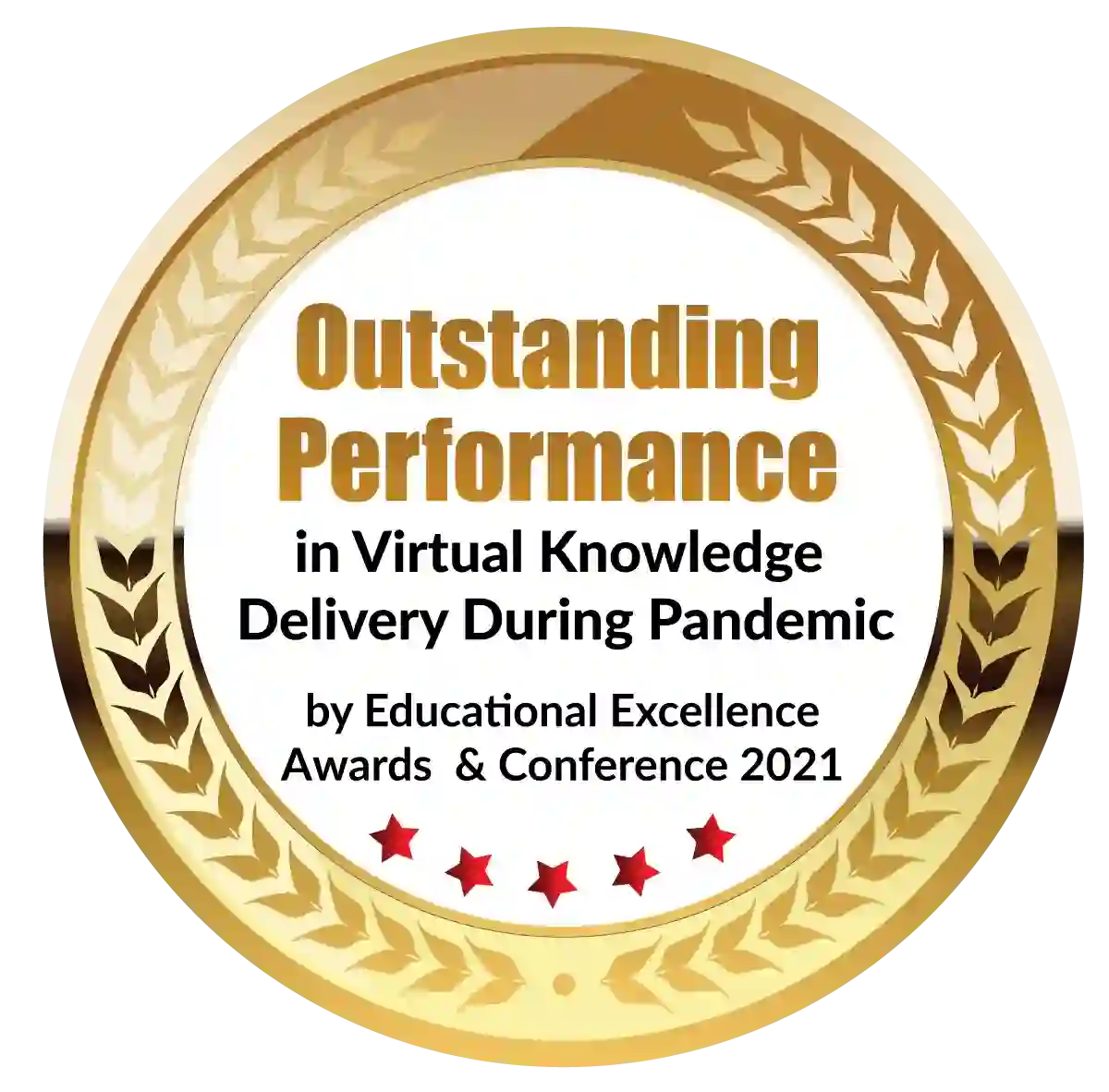 Outstanding Performance in Virtual Knowledge Delivery During Pandemic by Educational Excellence Awards & Conference 2021
Interior design is getting more popular as a professional option in India. It's a space-focused creative problem-solving discipline. It also benefits the environment, enhances functionality, meets physical demands, addresses aesthetic ideals, and brings art and practical functionality together. If you want to start an Interior design career and study residential and commercial interior designs, or if you are already working in the industry and simply want to improve your existing knowledge of the subject, you can enroll in one of the intensive Interior design courses, such as the Bachelor of Interior Design degree. In this article, we've covered why you should pursue a Bachelor of Interior Design degree from Mumbai.
What is the Bachelor of interior design course details?
The Bachelor of Interior Design is a four-year undergraduate program in interior design. A bachelor's degree in interior design is a four-year, eight-semester curriculum that incorporates both practical and academic coursework. The skill of selecting objects, colors, materials, styles, and fabrics for use in the décor of rooms, houses, and offices is known as interior design. Decorating homes, rooms, and offices in accordance with interior design styles and trends is what this Interior design course comprises. Candidates who have completed their 10+2 in any subject are eligible to apply for this program.
Why Should You Pursue a Bachelor's Degree in Interior Design in Mumbai?
Interior design courses in Mumbai provide an excellent opportunity for you to reach your full potential while being coached by professionals. You'll be able to push the frontiers of design, transform spaces into something magical, and transport people to another place after completing the interior design diploma/degree program.
After finishing the training program, you will be able to conceptualize personal home projects as well as get the entrepreneurial freedom to design residential interiors for clients. 
Ergonomics, as well as the ideas of balance and composition, will be covered.
Because of the growing demand for interior designers, the bachelor of interior design is particularly important from an Interior design career standpoint. If you have a good reputation and track record, it's a plan that can present you with endless chances in terms of fulfillment and financial rewards.
An interior design degree will also teach you the skills you'll need to succeed in this field, such as how to plan interior layouts, understand building materials, and so on.
Bachelor of interior design course eligibility criteria details
Individuals interested in pursuing an Interior design career must meet the minimum qualification standards for admission to the Bachelor's Degree in Interior Design program, which are listed below.
Candidates must have graduated from a recognized educational board with a class XII diploma in any subject (Science, Commerce & Arts)
At the Class XII level, a minimum aggregate of 50% for general candidates and 45 percent for ST/SC students is required.
Interior design encompasses a wide range of specialties. You may be asked to choose an area of specialization during your online Bachelor of Interior Design degree program, which you may wish to consider your particular niche. Within the subject of interior design, there are numerous specialties that can help you stand out as an expert in your industry in the job market, resulting in more business and a higher salary.
Interior designer
The most common specialty is undoubtedly residential interior design. It has to do with the areas of a client's home. As homeowners, we believe that our homes should radiate warmth and comfort, as well as be appealing and friendly to visitors. It must, however, be functional and provide a secure haven for us. It should be able to suit our daily demands and make our lives easier and more convenient. To mix design and function, a Residential Interior Designer is recruited.
Residential designer
Residential design can be further subdivided. Bathroom design is an ever-evolving and inventive sector. One of the finest ways to give an older home an updated vibe while also introducing modern and ecologically safe plumbing fixtures is to renovate the bathroom. To create a warm and inviting room, designers also combine the colors of the walls, vanity tops, and fabric.
Kitchen designer
Kitchen Designers update kitchens by installing new appliances that are more energy-efficient, as well as new cabinetry and worktops. Designers are concerned with convenience, attractiveness, and illumination in a kitchen space because it is the center of the home for most people.
Accessibility designer
The Accessibility Designer's job is to create personal places for people with disabilities that are both secure and stylish. They keep up with the latest and greatest trends in order to provide ease and comfort in their homes while also preserving a pleasant appearance.
Commercial designer
Commercial Designer focuses their efforts on improving the aesthetics of public spaces. They must be able to design a place stylishly as well as efficiently, depending on how each room will be used. In addition, public facilities must be built in accordance with accessibility guidelines.
Commercial designer
Commercial design can also be divided into various subcategories. Offices, conference rooms, lobbies, and break rooms all need to be built cohesively to incorporate design to ensure that employees and visitors are comfortable and like their work environment. Productivity is maximized because of innovative design.
Healthcare designers
Designers of healthcare facilities are in high demand. Hospitals, nursing homes, medical and dental clinics, as well as waiting rooms and corporate cafeterias, are examples of these projects. To reduce a patient's anxiety, designers in this profession work on blending a room's usefulness with comfort and pleasant décor.
Restoration
Our municipal, state, and federal buildings all require a certain amount of beauty. A Government Building Designer is recruited to add attractiveness to all types of government buildings, including libraries, courtrooms, schools, public transportation outlets, and police and fire stations, despite the fact that they are not the warmest of constructions.
Would you like to combine your passion for architecture and your job as an interior designer? If that's the case, a restoration and preservation specialization might be right for you. This concentration necessitates a thorough understanding of restoration etiquette and how to keep the place structurally sound.
There are various subspecialties in the field of restoration and preservation. A Historic Residential Designer works with historic homes in the restoration process and is bound by certain restrictions in order to preserve the buildings' interior beauty. These kinds of houses are usually restored to their former glory.
The Landmark Design Preservationist assists in the re-designing of a landmark's interior to guarantee that its historical significance is preserved. They must employ appropriate materials that are appropriate for the time period, as well as follow any zoning restrictions.
Museum curators will be advised by a Museum Consultant on the finest backgrounds or environments for displaying vintage goods or other relics. They give the necessary knowledge about a certain time period in order to ensure that museum-quality works are displayed in a historically appropriate manner.
Satisfaction at Work
Nothing shouts fulfillment like seeing your hard work and efforts come to fruition! It might take a lot of time and effort to transform any interior space into a beautiful living and working place. However, the financial and emotional benefits are substantial, making this an excellent Interior design career choice for hopefuls!
Because of the job satisfaction associated with interior design, a number of hopefuls around the world choose it as a vocation.
It gives you a fantastic sense of accomplishment to know that your effort has a positive impact on people's lives. It's crucial to remember that interior design isn't about the designer's personal tastes. When designing a room, a designer should keep the client's and audience's likes, wants, and affordability in mind.
There are a variety of specializations available.
One of the benefits of interior design is that candidates can choose from a variety of specialties within the profession. A bachelor's degree in interior design opens you to a wide range of career prospects.
Interior designers are needed in a variety of settings around the world, including hotels, motels, and cruise ships. Interior designers are also needed by various organizations to create catalogs, showroom designs, and tradeshows.
Aspirants can choose from a wide range of specialties to find niches that are most suited to their interests and abilities. The monetary reward is also substantial, allowing candidates to exhibit their creativity within their chosen area.
There are numerous advantages to pursuing a profession in interior design. Pursuing an interior design career may be a lucrative and pleasant professional experience, from job satisfaction to high income!
Dignified with Rankings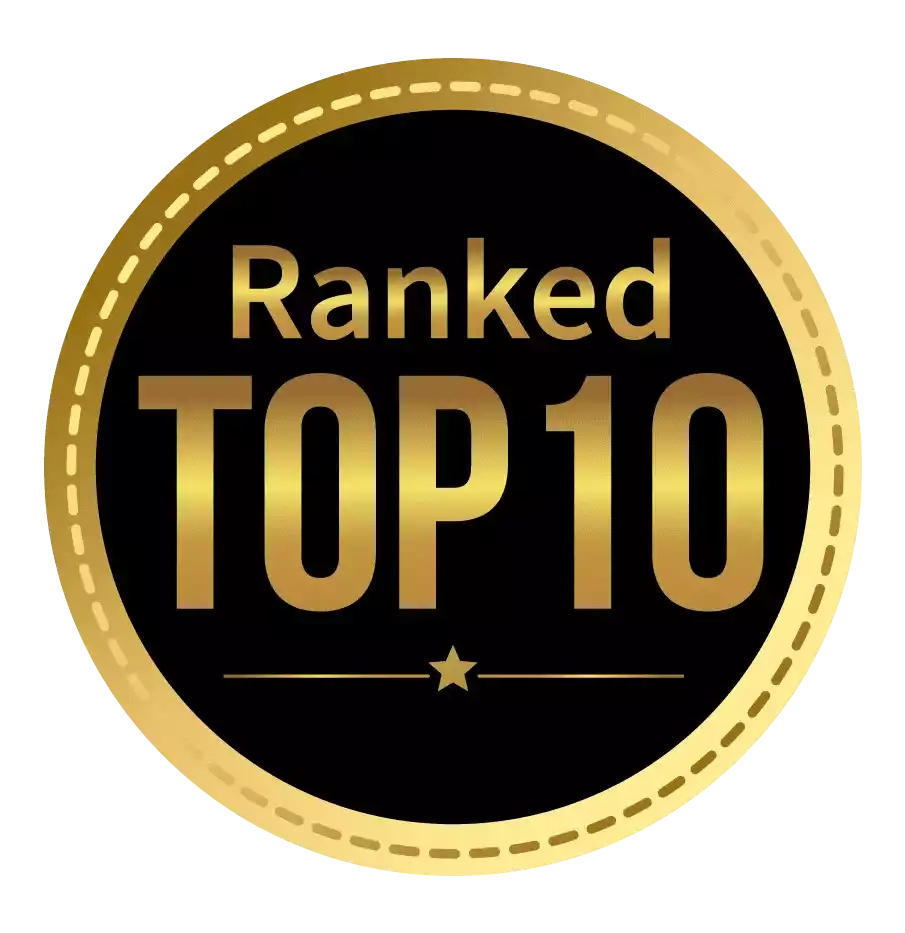 Amongst India's most promising Hotel Management Institute by Higher Education Review 2021
---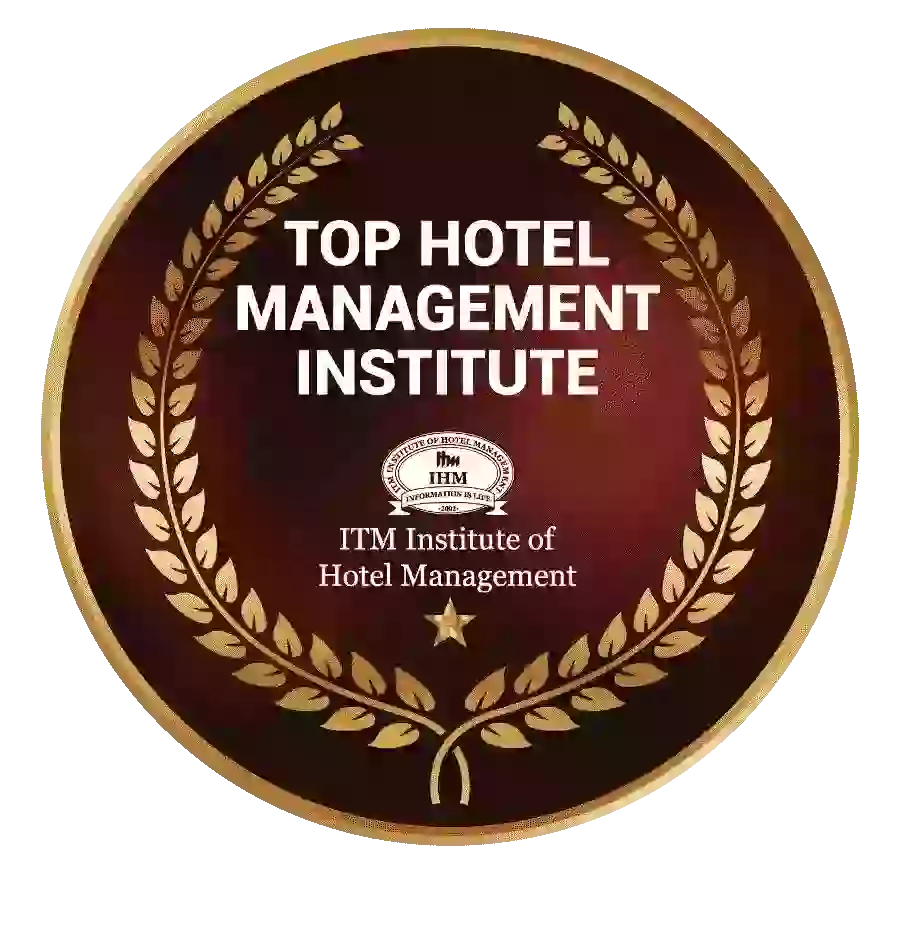 Ranked Top Hotel Management Institute awarded by Times Education Icon 2022
---
Quality Education, Outstanding Administration & Leading Infrastructure by Educational Excellence Awards & Conference 2021
---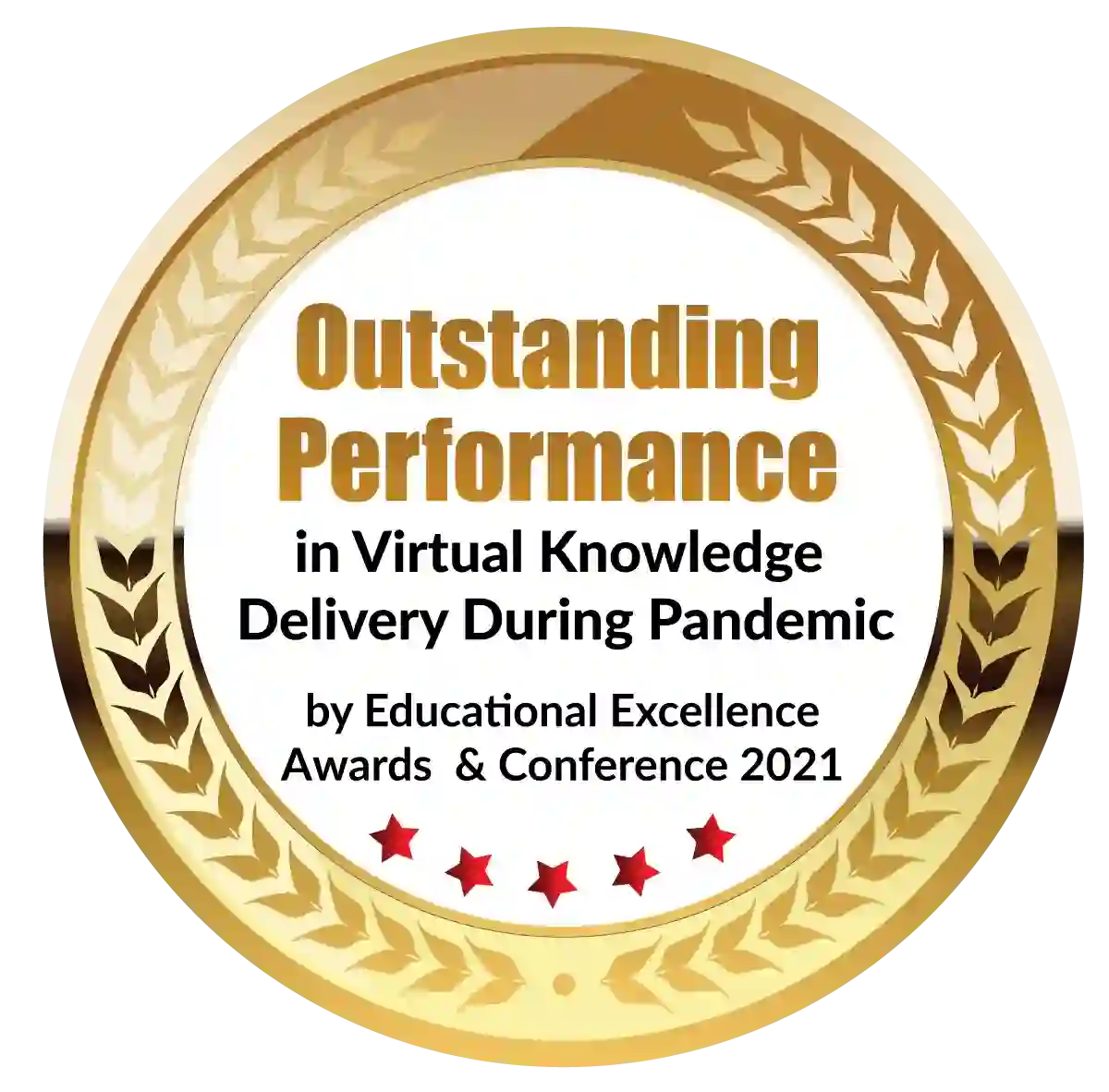 Outstanding Performance in Virtual Knowledge Delivery During Pandemic by Educational Excellence Awards & Conference 2021