Students Trained & Placed
Kitchen Training Facility
International & National Internships only at 5-star Properties
One to One Corporate Mentorship
An Entrepreneurial Culture at the Campus
Dignified with Rankings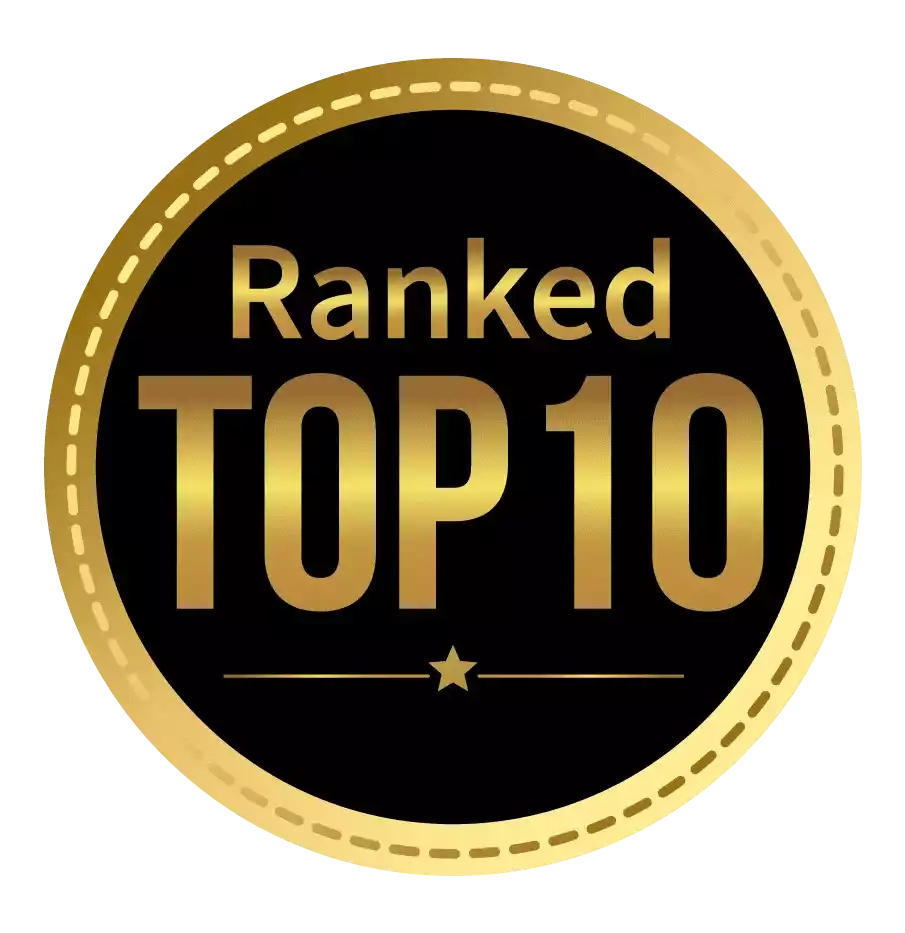 Amongst India's most promising Hotel Management Institute by Higher Education Review 2022
---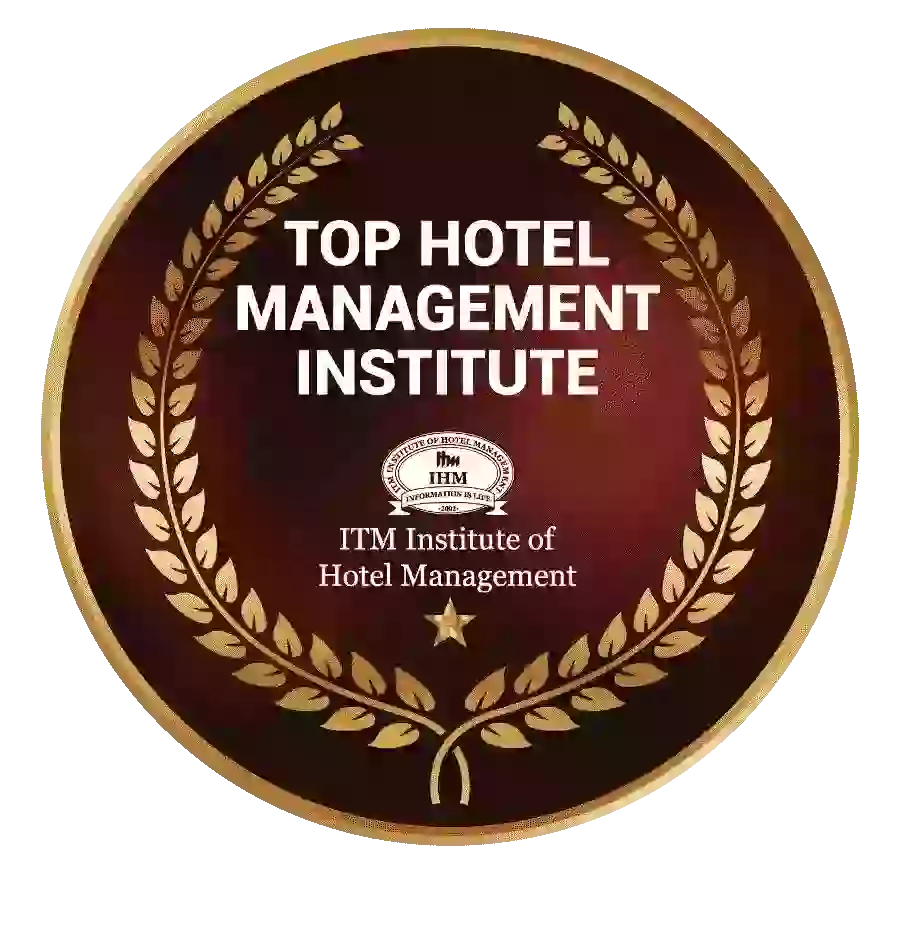 Ranked Top Hotel Management Institute awarded by Times Education Icon 2022
---
Quality Education, Outstanding Administration & Leading Infrastructure by Educational Excellence Awards & Conference 2021
---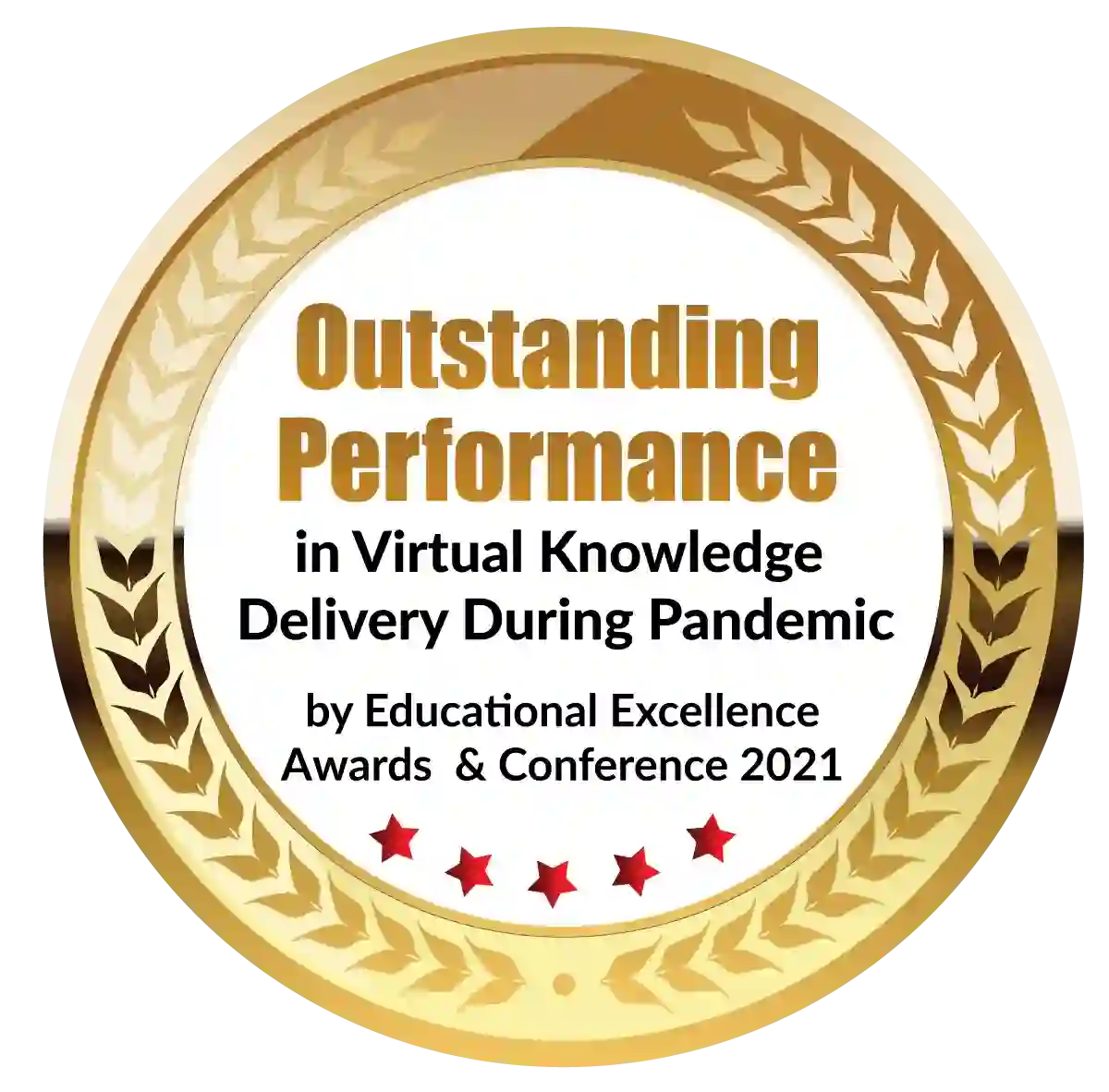 Outstanding Performance in Virtual Knowledge Delivery During Pandemic by Educational Excellence Awards & Conference 2021
The Bachelor of interior design course & Furniture Design program teaches students how to design imaginative spaces and meaningful interior design course products that meet the needs of modern life while also enriching it. Our students work on a wide range of projects, including residential, commercial, hospitality, interior furniture and products, exhibitions, and retail environments. They work on live and theoretical design briefs that explore multidisciplinary ideas and allow them to explore both personal and collective goals.
The interior design course focuses on process-driven work that looks at all aspects of interior and furniture design from concept to completion. It entails working with a wide range of design skills, including the creation of scale models and prototypes for design briefs, as well as the graphic representation of interior environments and furniture elements in analogue and digital media. they help graduates develop critical, technical, and managerial skills that are relevant to the current industry conversation.
The built environment takes on new meaning thanks to interior design course design. It is concerned with the representation of life in space. It recognizes the tangible and intangible orders that human beings use to occupy space and specificizes them to acts of living and inhabitation. Interior design is a syncretic perspective based on a thorough understanding of various aspects of life.
The bachelor of interior design course offers a full-time five-year professional program in interior design that leads to a Bachelor of bachelor of interior design course degree (BID).
The education at the Faculty of Design takes a three-pronged approach to facilitating the holistic development of the designer. The first is the enrichment of the mind through liberal arts inputs, the second is the development of hand skills through experimentation in the workshop, and the third is the synthesis of this knowledge into design solutions that are relevant to the physical and temporal context.
The program is designed to help students understand human habitation by exposing them to a variety of contexts through in-class lifelike experiences, field trips, living with craftsmen, and case studies encountered throughout their academic careers. Students are able to be both reflective and responsive designers as a result of these interactions.
The curriculum is designed to support students' holistic development, with a focus on the development of skills, knowledge, critical faculties, and rational thinking. As a result, learning entails simultaneous inputs from theory and workshop subjects, which are eventually synthesized in design exercises completed as design studios.
Freehand drawing, technical drawing, color workshop, graphic design, and creative writing workshops hone the skills needed for effective communication. Students are exposed to a variety of learning scenarios, such as Related Study Programs and Practical Training, in addition to formal classroom and studio based courses and workshops. The learning process culminates in the students completing a Research Thesis after completing nine semesters of formal course requirements.
This Interior Design program is well-known around the world. Its graduates are among India's most successful practicing designers, working at the world's most prestigious design firms, teaching and conducting research at prestigious global universities, and being notable social entrepreneurs in the country. The program gives students a variety of options for pursuing their passions and establishing a successful career.
For students interested in pursuing a career in design, an interior design course is a popular option. The demand for interior designers is growing as the world becomes more urbanized.
The course covers a wide range of topics, including furniture design, space utilization, and fittings, as well as management. Today, several universities offer formal interior design courses. After completing class 12, you can enroll in diploma, certificate, or degree programs.
IN ORDER TO BECOME AN INTERIOR DESIGNER, WHAT SKILLS DO I NEED?
You must be wondering what to study as an interior designer and how to apply. To succeed in the field of interior design, a candidate should possess the following abilities.
To come up with new ideas, you'll need creative thinking and imagination skills.
Being creative with their ideas
Excellent drawing skills Excellent communication and listening skills to accurately understand the client's requirements
Should be well-informed about current industry trends.
How much money can I make as an interior designer?
Interior design is a field with a lot of earning potential if you get enough experience in your field. At various locations, there is a high demand for experienced interior designers.
Graduates can expect to earn between Rs. 10,000 and Rs. 20,000 per month as an entry-level salary. Once you've gained some experience, you'll be able to earn anywhere between Rs. 35,000 and Rs. 70,000 per month.
Who Is Eligible To Enroll In An Interior Designing Course?
Minimum Qualifications for B.Des or BSc in Interior Designing: 10+2 in any discipline from a recognized institution.
Minimum Requirements: In class 12th, a minimum of 50% is required.
When applying for a degree course, a candidate must pass an institute/state/national level entrance exam in addition to the above academic qualifications. NATA, UCEED, NID DAT, CEED, AIEED, NIFT Entrance Exam, and any other institution-specific entrance tests are examples of these exams.
Minimum requirement for a Diploma in Interior Designing is a 10th grade diploma from a recognized institution.
Minimum Requirements: In 10th grade, a minimum of 50% is required.
Candidates seeking a certificate or diploma program are not required to take an entrance exam.
Interior Design Subjects for Interior Designing B.Des. (Bachelor of Design)
This degree program takes four years to complete. There are two semesters in each year. Each semester, a student must learn new subjects.
Sem I
• Material Exposure
• Fundamentals of Structure 1
• Theory of Design
• Freehand Drawing and Geometric Construction
• Communication Skills
• Introduction to Computers 1
• Fundamentals of Design 1
Sem II
• Basic Photography
• Humanities, Appraisal, and Art Appreciation
• Fundamentals of Structure 2
• Research Strategies Design Process
• Analytical Drawing
• Introduction to Computers 2
• Fundamentals of Design 2
Sem III
• Technical drawings and Computer Applications
• History of Crafts and Interior Design 1
• Interior Materials 1
• Anthropometry and Ergonomics
• Interior Construction 1
• Interior Design 1
Sem IV
• Advance Computer Application
• Building Services 1
• Interior Materials 2
• Elective: Poetry and Literature OR Elective: Journalism
• Interior Construction 2
• Interior Design 2
Sem V
• Materials and Processes 1
• Building Services 2
• Interior Materials 3
• Elective: Dance and Music OR Elective
• Interior Construction 3
• Interior Design 3
Sem VI
• Building Services 3
• Cost Estimation
• Elective: Human Interaction OR Elective
• Arts and Crafts
• Interior Construction 4
• Interior Design 4
Sem VII
• Product Semantics
• Building Services 4
• Professional Practice
• Specifications and Controls
• Interior Landscape
• Interior Design 5
Sem VIII
• Dissertation (Case Study)
• Seminar-Thesis Topic
• Interior Design – Topic
What is the scope of interior design as a career and what are the job prospects?
Interior designers have plenty of job opportunities all over the world. For experienced and professional interior decorators, there are numerous opportunities.
If you prove your worth, you'll be hired quickly by some of the industry's most prestigious firms. Here are some of the most common job titles for an interior designer, whether they are new or experienced.
• Exhibition Designer
• Lecturer
• Home Stylist
• Theater Designer
• Interior Designer
• Consultant
• Researcher
Interior designers are also hired to work on large-scale projects such as malls, town planning, hotels, hospitals, malls, individual homes, restaurants, and so on.
Conclusion
The demand for interior designers is growing as more people adopt a modern and urban lifestyle. With such a broad scope, an increasing number of people are interested in pursuing an interior design degree.
Determined candidates can expect high job satisfaction, high perks, work-life balance, and prosperity in this field. So, if you have a creative bent of mind and a passion for design, you can have a rewarding career ahead of you. Both a Bachelorette degree and a Diploma will prepare you for today's and tomorrow's jobs.
This field of work is highly popular and trending as more and more people are looking for ways to enhance their living space. It's an interior designer's responsibility to ensure that the living spaces that an individual lives in are highly efficient in terms of space,  And provide a sense of functionality that was in present before All while giving them a fresh new and unique look to the surrounding that they stay in.  bachelor of interior design course details help design hotels, offices, houses and other functional spaces of living. Make sure you do your own research before enrolling in any bachelor of interior design course details as the more knowledgeable and informed a candidate is the better decisions they will make for their career on a financial and a professional basis.
Dignified with Rankings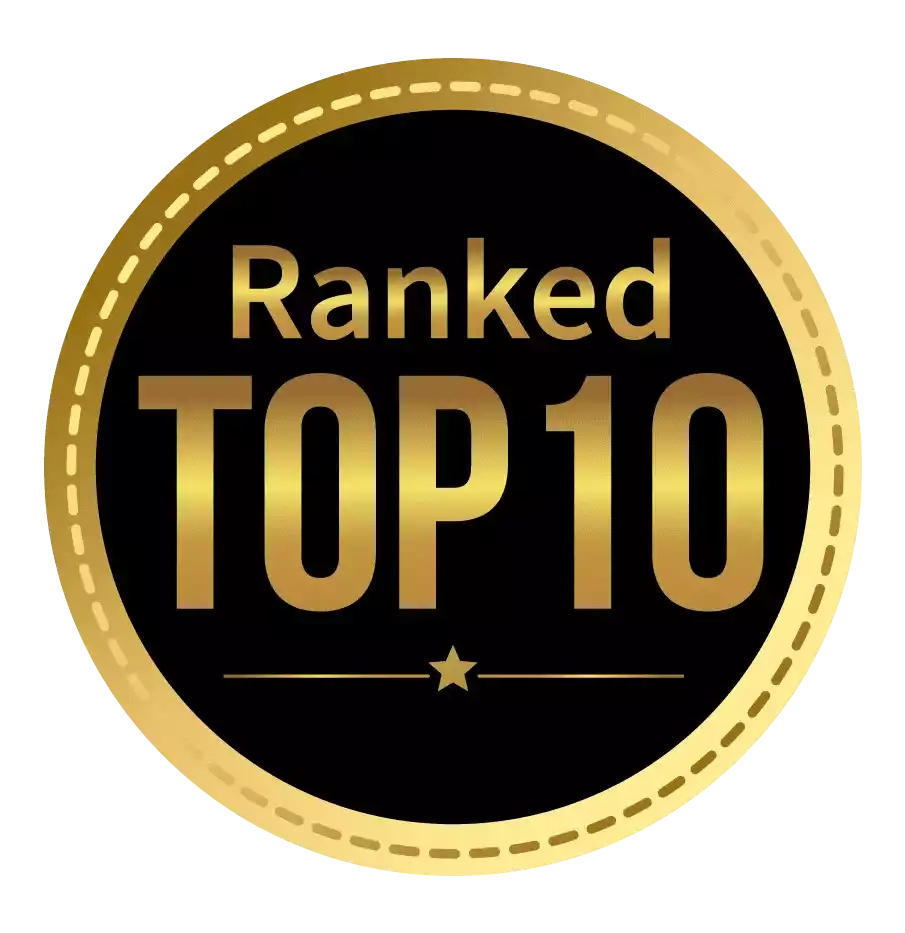 Amongst India's most promising Hotel Management Institute by Higher Education Review 2021
---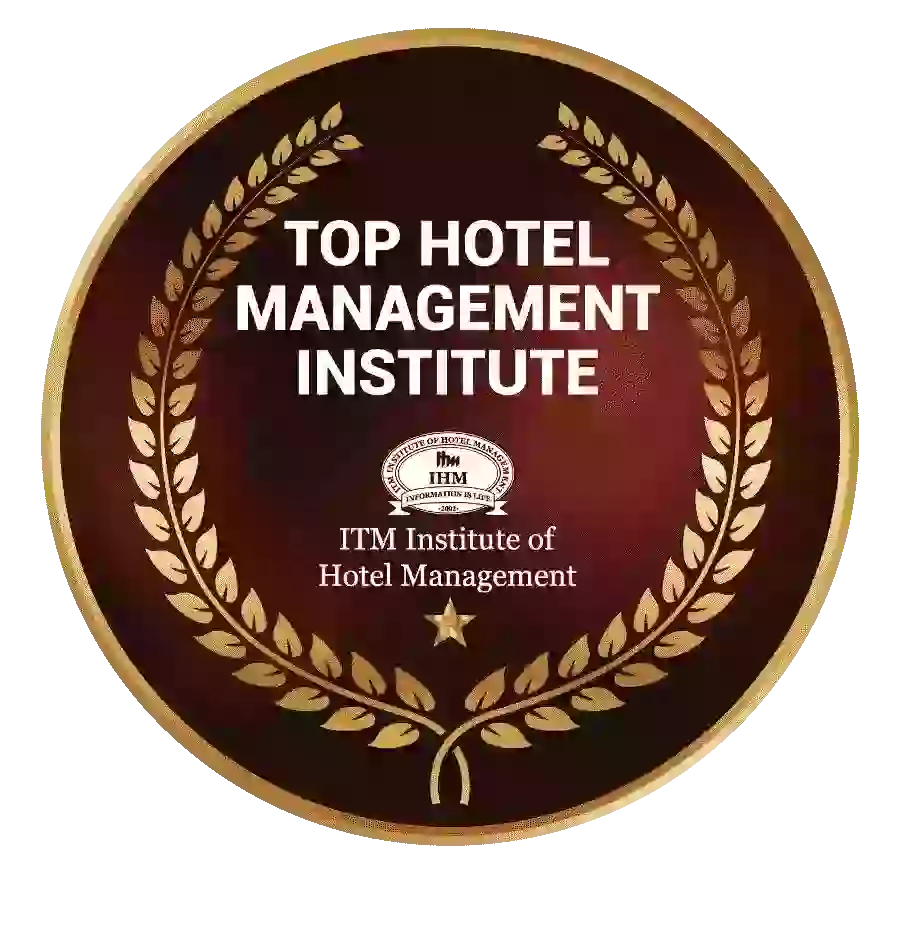 Ranked Top Hotel Management Institute awarded by Times Education Icon 2022
---
Quality Education, Outstanding Administration & Leading Infrastructure by Educational Excellence Awards & Conference 2021
---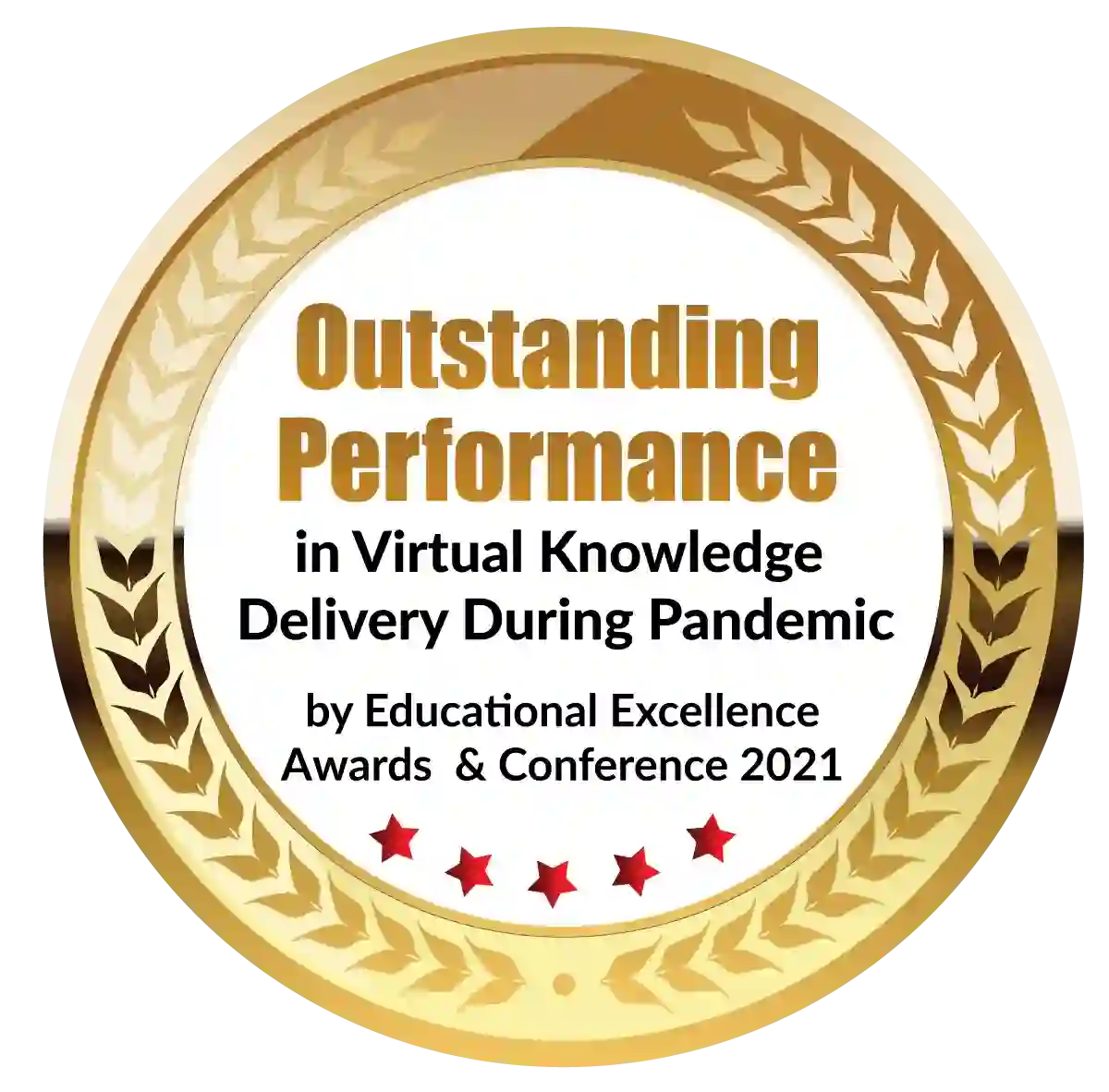 Outstanding Performance in Virtual Knowledge Delivery During Pandemic by Educational Excellence Awards & Conference 2021