Students Trained & Placed
Kitchen Training Facility
International & National Internships only at 5-star Properties
One to One Corporate Mentorship
An Entrepreneurial Culture at the Campus
Dignified with Rankings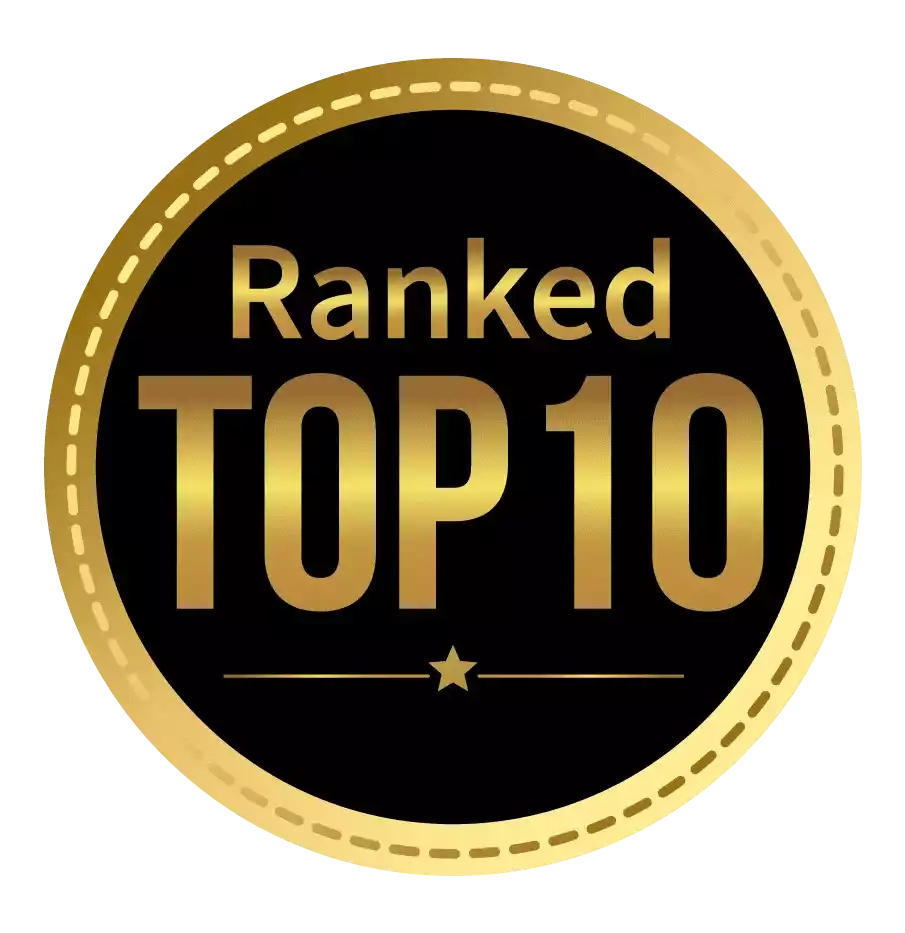 Amongst India's most promising Hotel Management Institute by Higher Education Review 2022
---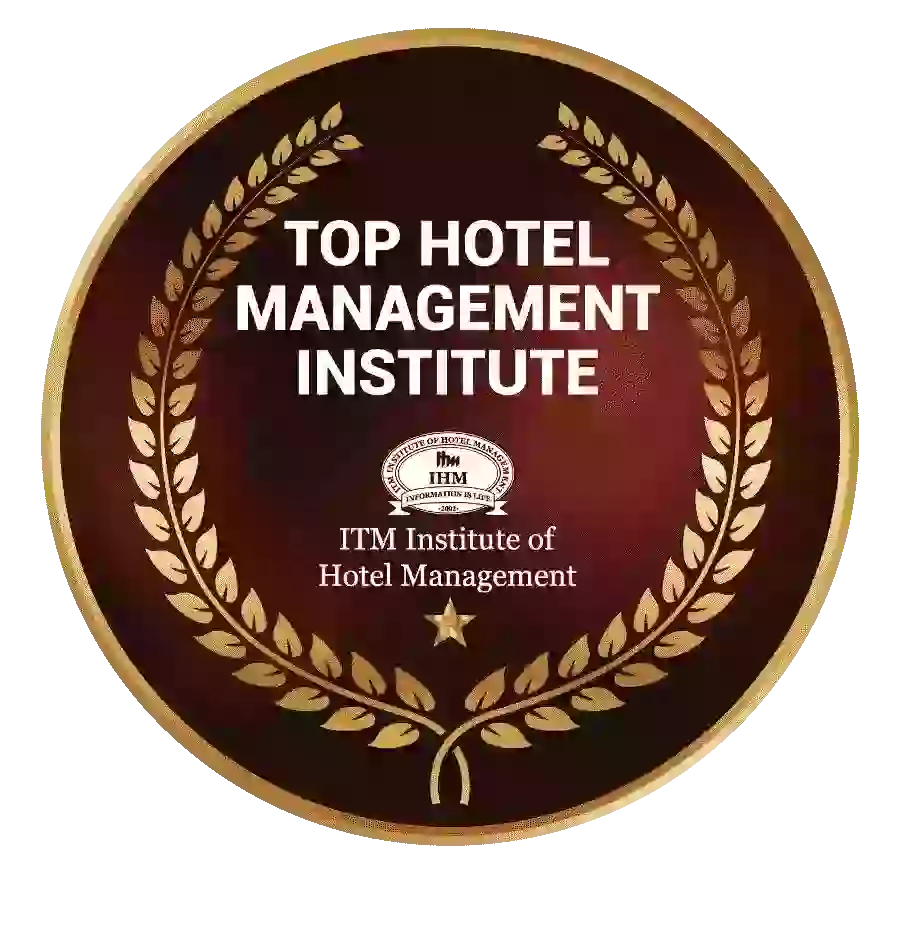 Ranked Top Hotel Management Institute awarded by Times Education Icon 2022
---
Quality Education, Outstanding Administration & Leading Infrastructure by Educational Excellence Awards & Conference 2021
---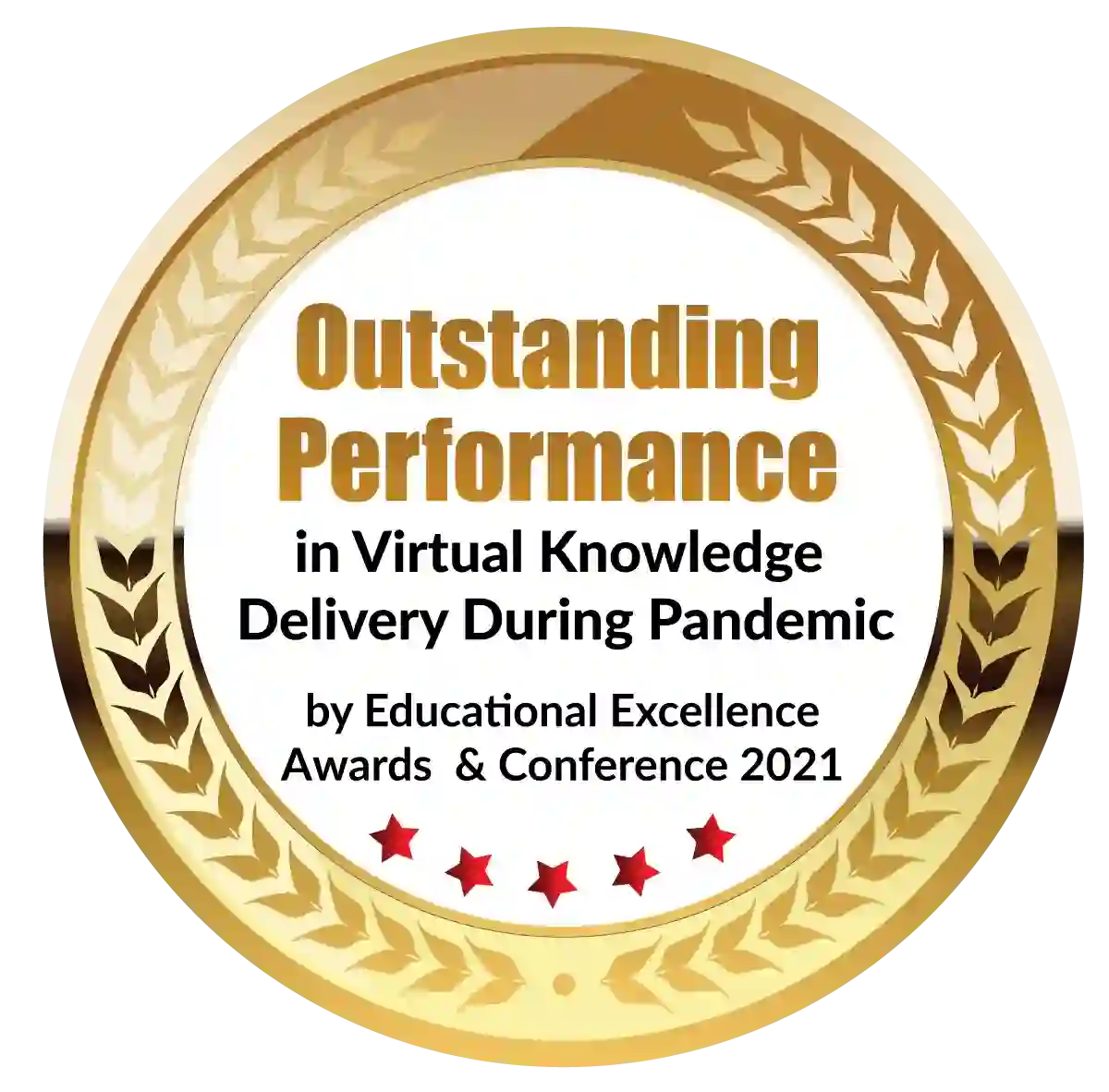 Outstanding Performance in Virtual Knowledge Delivery During Pandemic by Educational Excellence Awards & Conference 2021
The art of fashion design focuses on creating an appropriate design that is attractive in appearance while keeping clients' demands in mind. The most common misunderstanding in this sector is that a fashion designer's job is identical to that of a tailor. A designer must be creative, original, and have a keen eye for detail, which is why it is critical to select the appropriate design course. Most Fashion designing colleges in Mumbai hold an admission exam for students interested in enrolling in a course.
Courses available in Fashion designing colleges in Mumbai after 12th grade
After completing junior college in the science discipline, a candidate can choose between pursuing a diploma or a degree program.
Diploma programs
A diploma is a foundational course with a specific concentration subject that can last anywhere from one to three years. New fields of fashion research have emerged as a result of technological advancements, including the creative use of digital platforms, fashion writing, and fashion illustration, among others. After 12th grade, you can take the following fashion design courses from Fashion designing colleges in Mumbai:
Diploma in Fashion Journalism
Diploma in Fashion and Technology
Diploma in Fashion Design
Diploma in Fashion Communication
Bachelor's degree programs
A bachelor's degree in fashion design from Fashion designing colleges in Mumbai is popular among students since it opens doors to the glamorous fashion industry. Candidates can choose from a variety of specializations during these three-year courses. Following are a few fashion design courses that individuals might pursue after graduating from high school:
Bachelors of Design in Fashion
Bachelors of Business Administration- Fashion Management
Bachelors of Fashion Technology- Apparel Production
Bachelors of Science- Fashion Design/Textile Design
Bachelors of Arts- Communication design
Bachelors of Arts(Honors)- Fashion and Apparel design
Fashion grads have a variety of career choices.
While the majority of graduates go on to work as designers, some prefer to think outside the box. Apart from being a designer, some of the most popular jobs include:
Fashion consultant
Brand manager
Photoshoot stylist
Fashion journalist
Personal shopper
The Advantages of Learning Designing from Fashion designing institute in Navi Mumbai
Due to its remarkable expansion, fashion design is regarded as one of the most popular fields among young students. Individuals can learn about the newest fashion trends and diverse apparel in today's society by taking a designing course. Here are several reasons why you should take fashion design classes after graduating from high school, as well as the potential benefits to your future job.
The following are some of the most compelling reasons to pursue a career at the Fashion design institute in Navi Mumbai.
Flexibility
A designer has the option of working from his or her own home or business. Unlike other office occupations, a fashion designer can work from any location at any time.
A promising professional path
Fashion is a lucrative business and a platform for you to express your talent and be acknowledged for your ingenuity. Fashion designing courses after the 12th are the appropriate programs for you if you are passionate about fashion and want to transform your interest into a career.
How to Become a Fashion Designer in 6 Easy Steps
The road to becoming a fashion designer is not one that is taken lightly. Though breaking into the industry can take years, the following pointers will assist you in getting started.
Get motivated.
Take inspiration from things you're passionate about, such as music, art, history, architecture, and, most importantly, people. Use mood boards to organize and revise your ideas when inspiration strikes. Editorial sources, street style, and images (even if they aren't related to fashion) are all acceptable visual influences for your boards. Fabrics, textures, colors, stylistic references, and accessories can all be gathered.
Examine the most recent fashion trends.
While a Fashion designing course after 12th is not required to design clothing, having a basic understanding of art, creation, and the fashion industry will help you get started as a clothing designer. If you don't know how to physically construct garments, take a sewing or pattern-making lesson, or a drawing class if you're not comfortable with sketching or computer-aided design. Even fashion history studies might help you get ideas for new designs. Study current fashion shows and magazines to become familiar with the latest fashion trends.
Make a rough sketch of your ideas.
A sketch's primary objective is to help you visualize the design in your mind. The second aim of a sketch is to develop a blueprint for your first muslin or prototype, which will be made by a patternmaker. The technical components of your idea, like darts and seams, sleeve length, overall length, fit, shape, and more, will be communicated through these simple, flat drawings. Attach a swatch to the page to indicate what fabrics might be used for each garment. This informs the patternmaker about the weight and stiffness of the garment, as well as whether it should be printed, patterned, or solid.
Develop your own unique voice and style.
You don't have to stick to one style if you make careful creative decisions that help you build your brand as a designer. Every creative decision you make during the design process, down to the smallest detail, tells a narrative.
Start with a big idea, not a small one.
At the start of your career, your goal is to gain as much experience as possible. Inquire about topics, reach out to partners, and look for mentors. To obtain a better understanding of the things you want to make and the people you want to serve, look for internships or entry-level roles. You will push yourself to create better things if you surround yourself with people who share your enthusiasm and passion. And most individuals want to be around people who are enthusiastic about their work.
Compile a collection.
Putting together a collection isn't a straightforward process. You can create a coherent collection that conveys a single idea, or you can create a collection that is made up of a number of looks that reflect diverse ideas but are all linked by your design decisions. Consistent dimensions, colors, or even the lack of color could be examples. Within the spirit of your collection, you can allow for experimentalism and variation. To demonstrate your point of view, concentrate on your collection. You should vary your silhouettes if you limit the colors in your collection, and vice versa. You can solicit input from your partners, classmates, or friends on your designs and how the pieces fit together.
Where Should I Begin My Fashion Design Career?
The first and most crucial thing you should know is that any student interested in pursuing a career as a fashion designer must complete three to five years of formal training at a reputed institute and must graduate with a degree at the end of the program. There are many benefits to having fashion design training from a reputable university, but one of the most essential is that the chances of being hired after graduation are much better in a reputable institute than in others.
Another crucial factor to consider for anyone aspiring to be a fashion designer is the need of fostering growth and a creative attitude from the beginning. Because there are certain disciplines required for fashion design beyond 10th grade, establishing growth and a creative mindset from the start is crucial, and forming a mindset early in life can truly assist pave the road to success later on.
Skills required to enter the fashion industry
The following skills are considered important to excel in the field of fashion:
Excellent visualization skills
Strong leadership skills
Quick decision-making skills
Knowledge of fabric, colors, and style.
Creativity
Good communication
What Should You Do During Your School Years?
Most Indian children have a strong sense of what they want to do later in life by the time they reach tenth grade. Knowing what they desire allows them to choose subjects that they are passionate about.
Students should always choose Arts as their primary subject in 10th grade if they intend to pursue a profession in fashion design later in life. Similarly, in 11th grade, a constant interest in arts-related disciplines will aid them in better adapting to Fashion designing courses.
Conclusion
We hope that this blog has answered any of your questions and cleared up any confusion you may have had about the Fashion designing courses. Students that have this knowledge can ensure that they never make a mistake in their jobs and that they are always correct. So there you have it: everything you need to know about fashion design! I hope you found this information to be of assistance.
Dignified with Rankings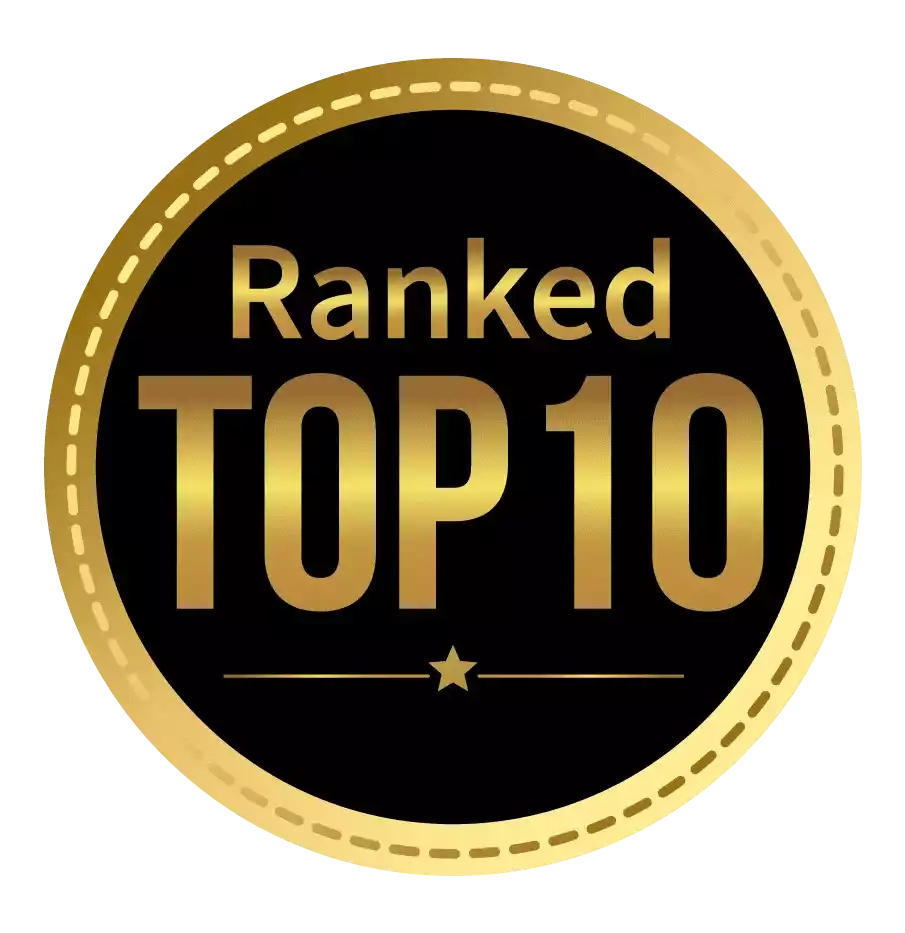 Amongst India's most promising Hotel Management Institute by Higher Education Review 2021
---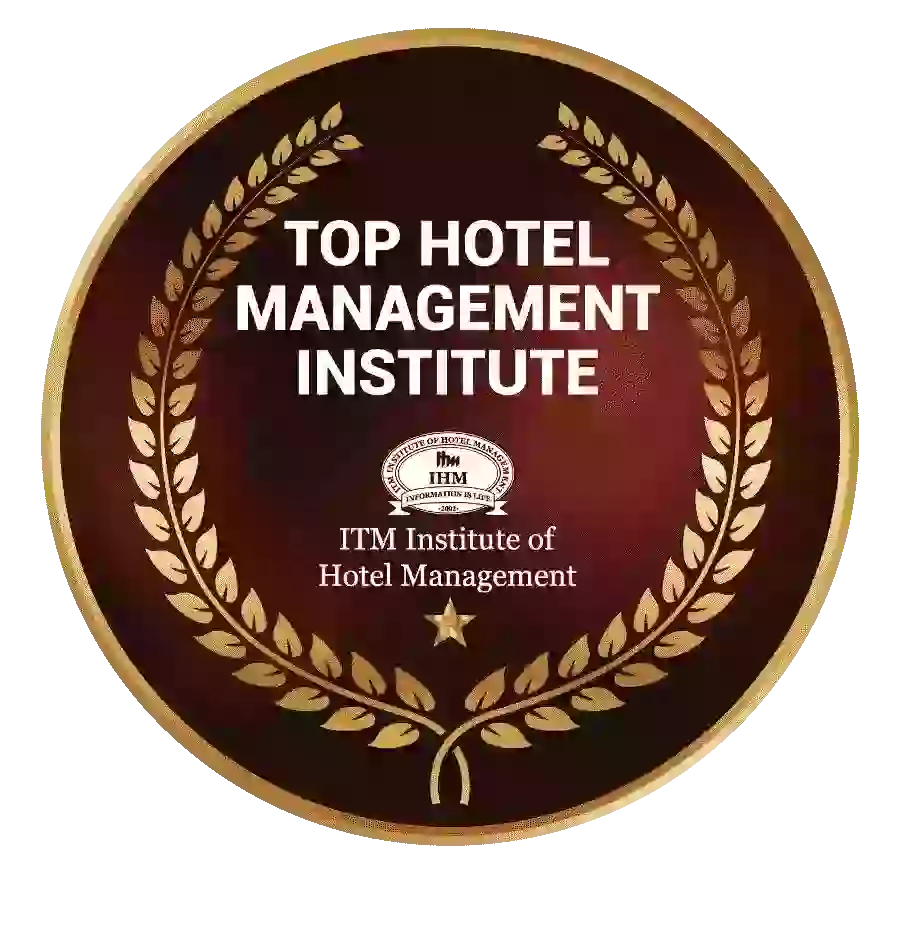 Ranked Top Hotel Management Institute awarded by Times Education Icon 2022
---
Quality Education, Outstanding Administration & Leading Infrastructure by Educational Excellence Awards & Conference 2021
---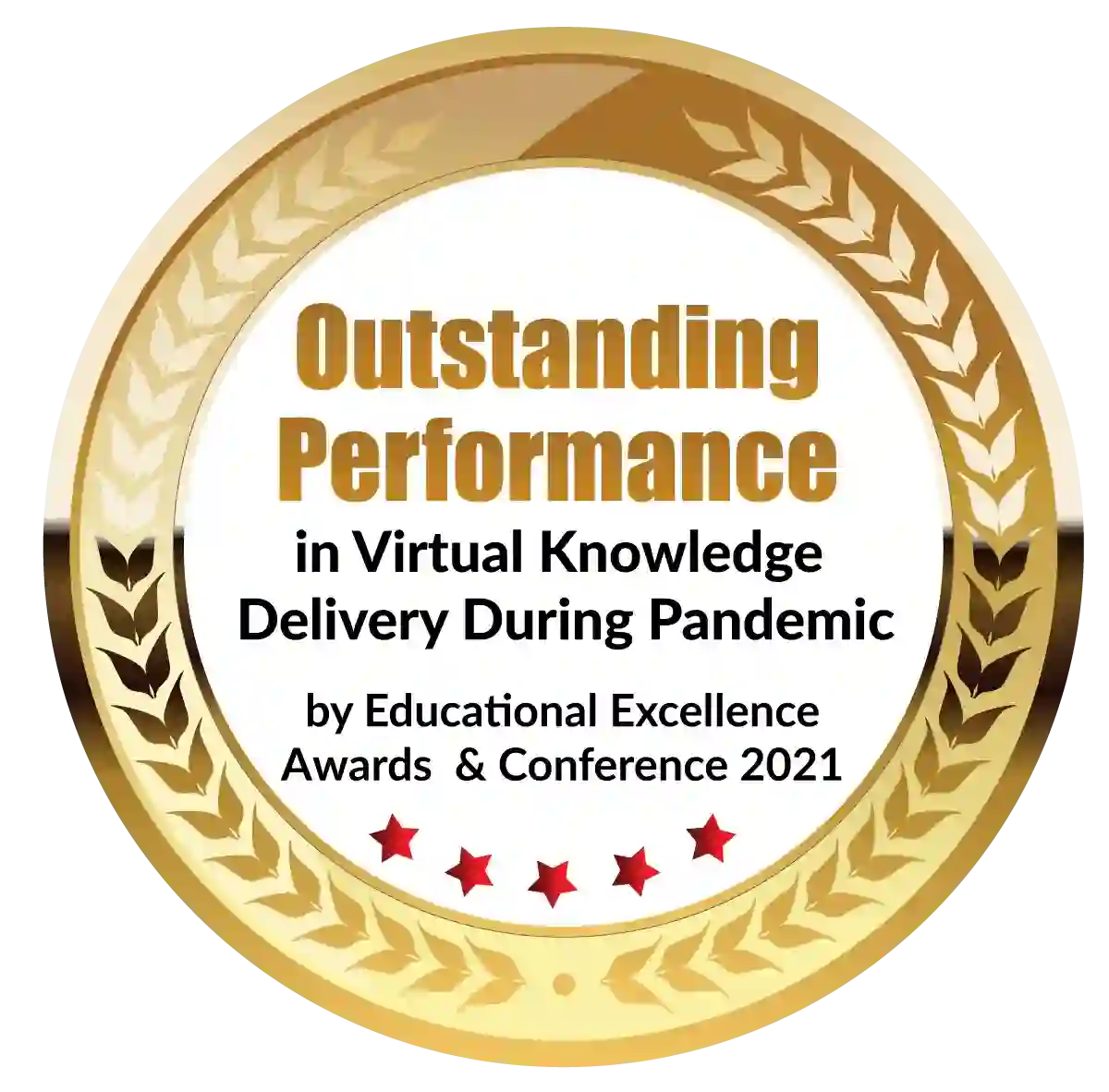 Outstanding Performance in Virtual Knowledge Delivery During Pandemic by Educational Excellence Awards & Conference 2021