Students Trained & Placed
Kitchen Training Facility
International & National Internships only at 5-star Properties
One to One Corporate Mentorship
An Entrepreneurial Culture at the Campus
Dignified with Rankings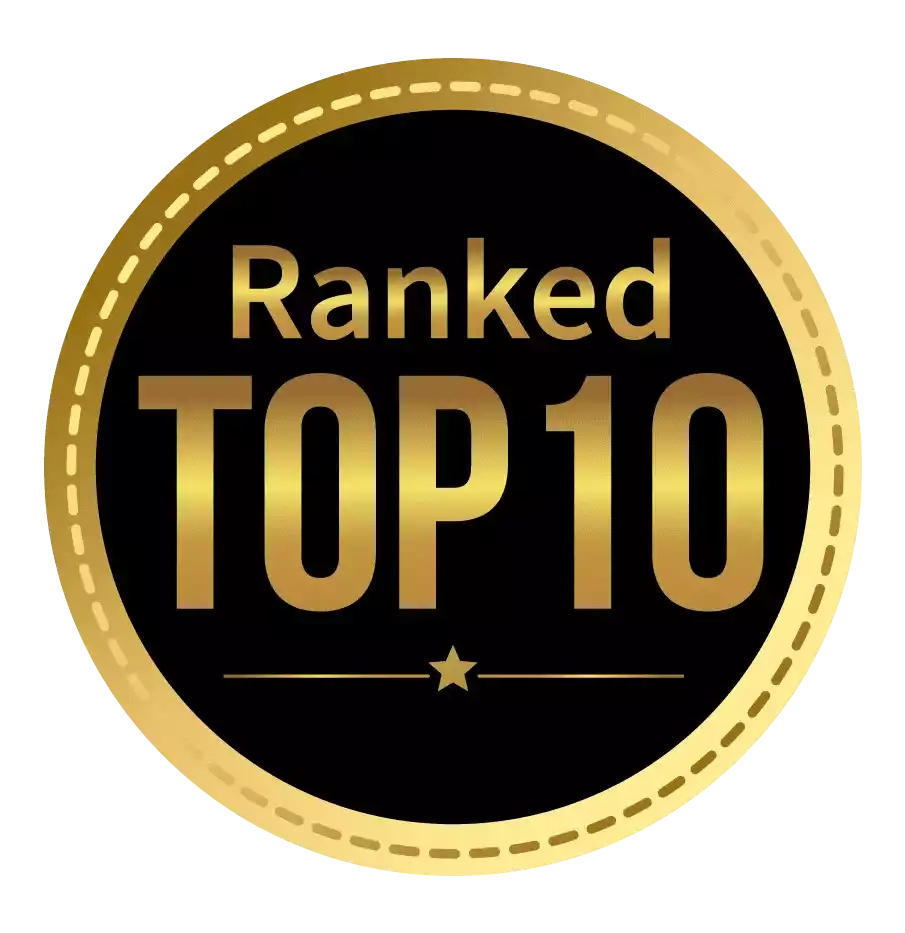 Amongst India's most promising Hotel Management Institute by Higher Education Review 2022
---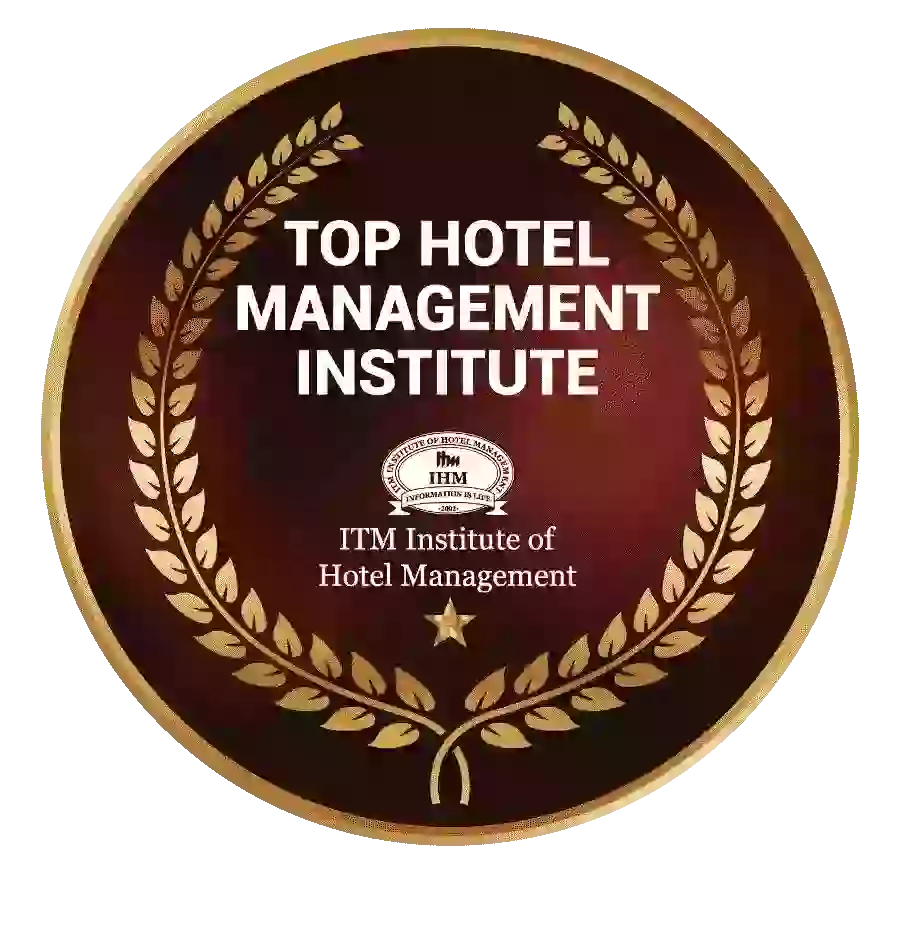 Ranked Top Hotel Management Institute awarded by Times Education Icon 2022
---
Quality Education, Outstanding Administration & Leading Infrastructure by Educational Excellence Awards & Conference 2021
---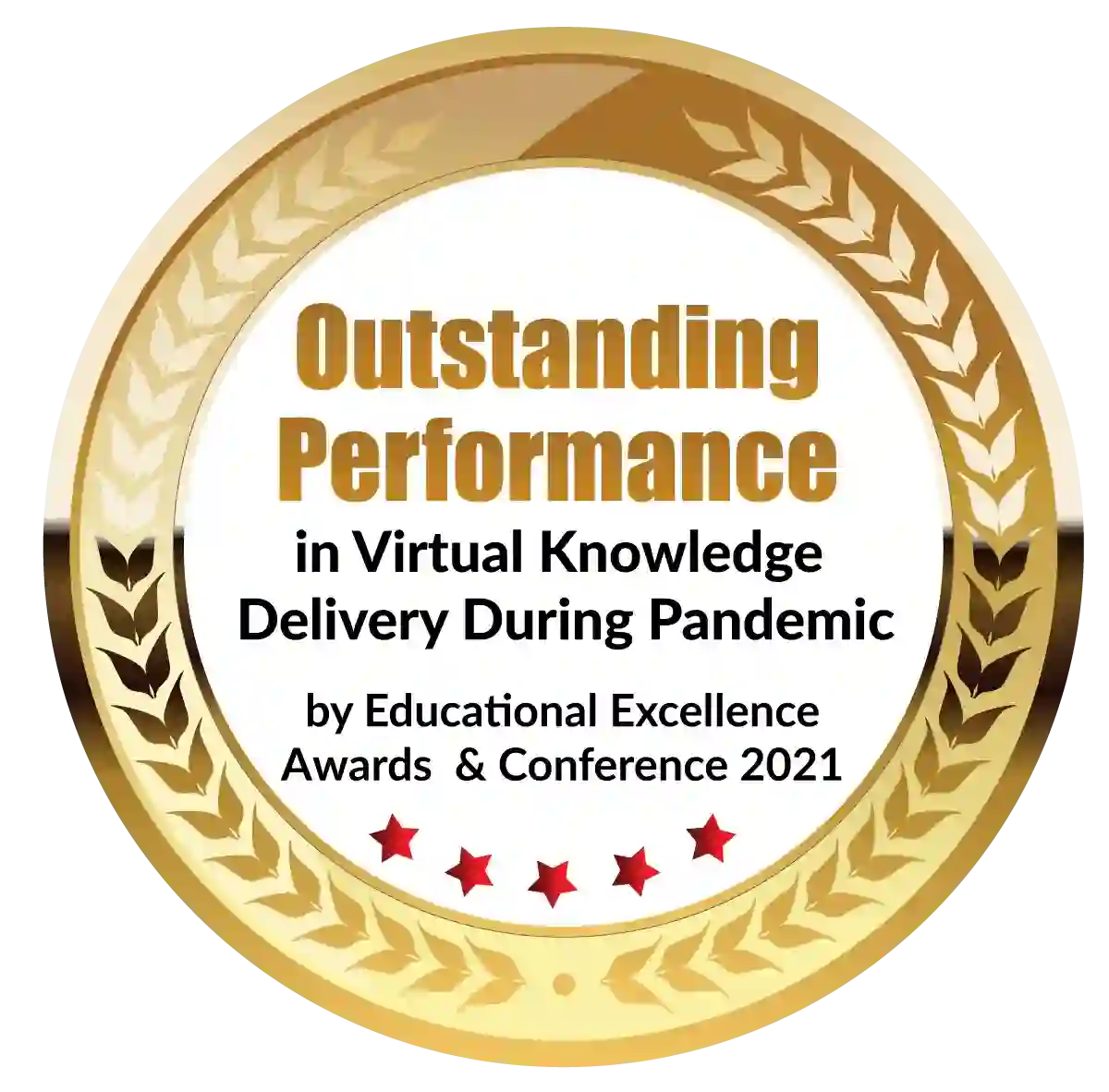 Outstanding Performance in Virtual Knowledge Delivery During Pandemic by Educational Excellence Awards & Conference 2021
Fashion design is a popular vocational school program in India and abroad, and it is one of the most innovative degree possibilities. Within a decade, the fashion business has grown by leaps and bounds. A big number of graduates enter this field to leave an indelible mark with their imaginative expertise. The fashion sector, which is known for its stunning renown, necessitates astute experts who are adventurous and willing to devote themselves to the search for innovative structural components. If you believe you fit the bill but are unsure about pursuing a career as a fashion designer, read on to learn the top five reasons why this sector is worth your time and effort.
What do fashion designing courses entail?
These three adjectives accurately describe the design industry: exciting, competitive, and fast-paced. Thousands of applicants apply each year to various Fashion Design courses across the country to become successful fashion designers in the future.
Choosing the right Fashion Design school will open up a world of opportunities for you if you want to work in the fashion industry. However, before enrolling in a Fashion Designing course, it is necessary to understand some of the program's key features. Patterns, trends, aesthetics, styles, and colours are all studied in depth in fashion designing courses.
Types of Fashion Design Courses
Fashion design is a course that can be pursued as a bachelor's or master's degree. Aside from that, aspirants in the subject of Fashion Design might enrol in short-term Diploma, bachelor of fashion design or Certificate programs. The fashion designing courses fees vary by college. The following are some of the most popular Fashion Design courses available in India:
Popular Undergraduate Fashion Designing Courses
Bachelor of Design (BDes) 
Bachelor of Fashion Technology (BFTech)
Bachelor of Arts (BA)
Bachelor of Science (BSc)
Diploma
Certificate
Popular Post-Graduate Fashion Designing Courses
Master of Design (MDes) 
Master of Fashion Technology (MFTech)
Master of Fashion Management (MFM)
Master of Arts (MA)
Master of Science (MSc) PG Diploma
 5 Best Reasons to Study Fashion Designing Courses
Reason 1:  To get away from a hectic professional life:
The fashion business is well-known for its vitality and vibrancy. There are no days like these here. Boring days are becoming a rare occurrence in the fast-paced workplace. Many people in higher positions have a lot of travel chances and attend a lot of fashion events. Travelling provides the opportunity to interact with a wide range of clients. As a result, your learning experience will be enhanced. You can also increase your exposure by attending a variety of fashionable industry events.
Reason 2:  Satisfy your need to be creative:
If you have a lot of creativity and enjoy designing not only clothes but also accessories like handbags, dresses, and scarves, here is the place for you. You can pursue your enthusiasm for fashion design by brushing up on your abilities and enrolling in a fashion design program. As you pursue this career, you will be able to pursue your passion for designing stunning embroideries, draperies, pleats, and laces.
With the growing number of fashion-conscious consumers all around the world, the demand for fashion designers has risen at a rapid rate. As a result, pursuing a profession in design will not only benefit your career but also provide you the freedom to pursue your passion.
Reason 3: Networking and meeting business experts:
Making ties with industry specialists is crucial in any career. When you meet the proper people, they will assist you in locating other opportunities. Working in the design sector exposes you to a wide range of people with different viewpoints and perceptions. It will provide you with a great opportunity to hear a lot of intriguing stuff from some of the industry's most well-known figures. Early professional contacts can be quite beneficial to your career advancement. If you intend to start your own business in the future, you will have valuable connections that will be beneficial in the long run. If you keep strong working ties with them, it will be fun to make your name in the fashion sector.
Reason 4: It provides an opportunity to step outside of your comfort zone:
Many professionals look for chances that require a high level of desire to thrive. If you're one of them, you'll have a great working environment to help you succeed in the fashion sector.
The renowned quote by the Greek philosopher Heraclitus, "Change is the only constant in life," is true in the fashion industry. Every day, new trends begin to enter and exit this complex industry. By becoming a part of this ever-changing industry, you will have numerous opportunities to demonstrate your worth.
It is a psychological fact that a little bit of anxiety improves one's output. Yes, studying fashion design is a good choice if you don't want to work in a safe environment and want to have a satisfying career that takes you out of your comfort zone.
Reason 5:  A wide range of profiles and roles for a wide range of skill sets:
Professionals with a variety of skills are needed in the fashion sector. Various sorts of facilities are used in the process of delivering the finished product. Then you should choose your profession's position accordingly. People who work as fashion designers or costume designers may develop a creative mind. Some individuals are more involved in the garment production process, such as model machinists, upholsterers, pattern graders, and so on. Those who want to put their management skills to use will be employed in positions such as production manager, marketing manager, and so on. You will most likely find an appropriate position in this broad industry based on your interests and skills.
After a Fashion Design Degree, What Should You Do?
Fashion design is a creative craft that focuses on the creation of aesthetically pleasing and artistic clothing and accessories. Fashion design is an art that has been practised for a long time. The taste of the people varied from place to place, hence fashion design altered from era to era. If you identify as a free spirit, becoming a fashion designer is the perfect job choice for you. To be a successful designer, you must be innovative and think beyond the box. Well, not everyone is artistic; being a bohemian is a god-given talent that should never be squandered.
Do you think pursuing a profession in fashion design is a smart idea? The fashion business, like other industries, has reached its height and is exploding.The market demand for designer goods has risen tremendously in just a few decades. People desire something extraordinary in whatever they wear, from wedding gowns to casual outfits. Stitching and manufacturing attractive outfits aren't the only aspects of fashion design. After earning a degree in fashion design, you can pursue a variety of careers. The following are a few suggestions for careers after fashion design.
Fashion Stylist:
You could work as a fashion stylist for an individual, a fashion boutique, or a large apparel brand, for example. All you have to do as a fashion stylist is find the ideal apparel for your client.In a nutshell, you must provide fashion assistance to your client in selecting and combining attire for the occasion. When I say fashion advice, I'm referring to the selection of the appropriate outfit, accessories, footwear, cosmetics, and, of course, haircut. Your client's overall appearance will be outstanding thanks to the appropriate combination.
Retail Manager:
If you excel in marketing, you can become a fantastic shop manager. After earning a degree in fashion design, you can work as a retail manager for well-known fashion companies and apparel labels like Gucci, Zara, Louis Vuitton, and Burberry, among others. A retail manager is in charge of the management of a retail store and is responsible for setting sales targets. They manage the staff's daily work schedules and oversee sales, promotions, and customer satisfaction.
Textile Designer:
The pattern for both woven and knitted materials is created by textile designers. You may confront a large number of competitors as a textile designer, and you must, of course, have a good portfolio. As a textile designer, you must have exceptional drawing skills, as well as a keen sense of colour, texture, and pattern. You can choose to work alone or with others.
Fashion Blogger:
You can be a fashion blogger if you have design knowledge as well as good writing skills. With their content and aesthetic fashion advice and hacks, a fashion blogger can make a lot of money. You can either start your blog or contribute to a well-known fashion blog or magazine, such as vogue. A fashion blogger is a type of influencer who delivers fashion and design advice.
Fashion designing colleges in Mumbai are fully equipped with labs for media, fashion, and design studies to provide some of the best creative individuals to the business. Students learn everything from developing designs for clothing, accessories, footwear, and other items to understanding previous and current fashion trends.
Dignified with Rankings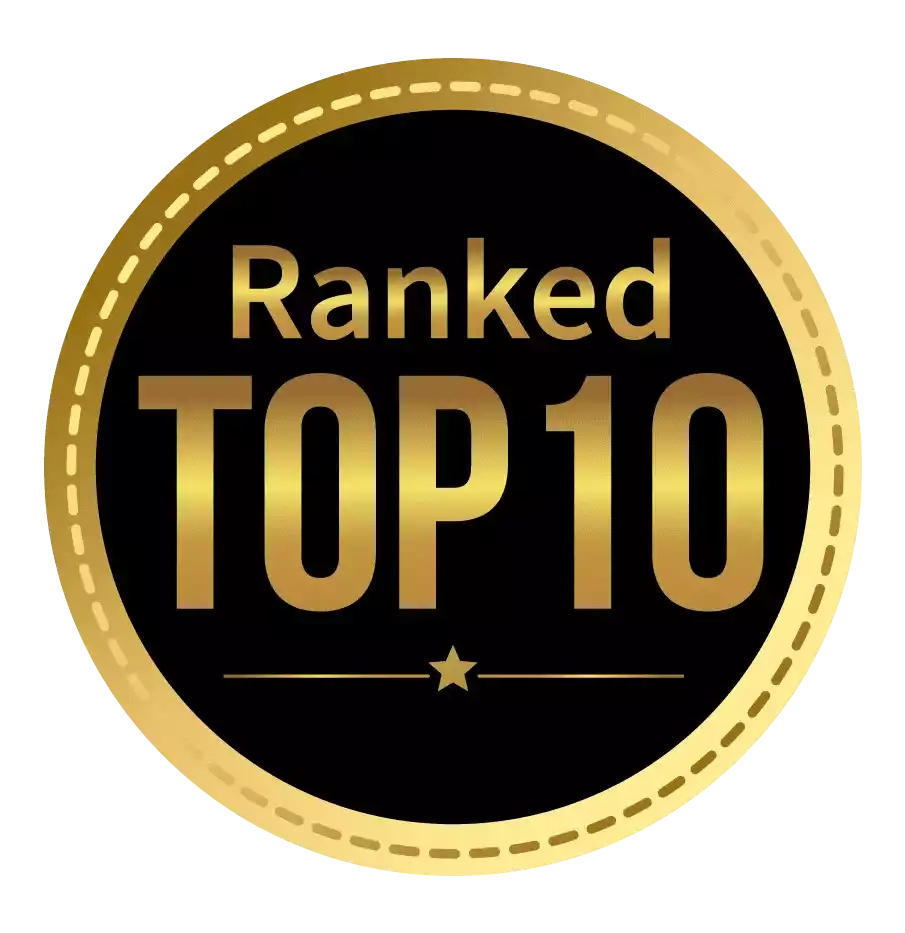 Amongst India's most promising Hotel Management Institute by Higher Education Review 2021
---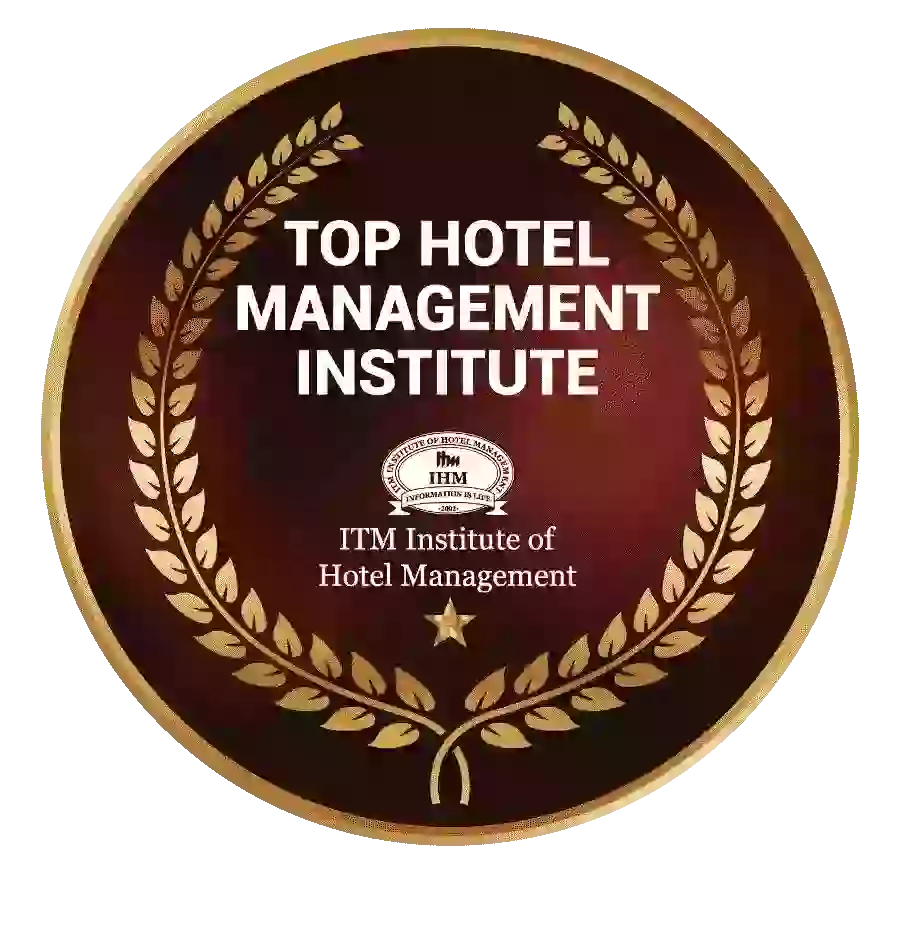 Ranked Top Hotel Management Institute awarded by Times Education Icon 2022
---
Quality Education, Outstanding Administration & Leading Infrastructure by Educational Excellence Awards & Conference 2021
---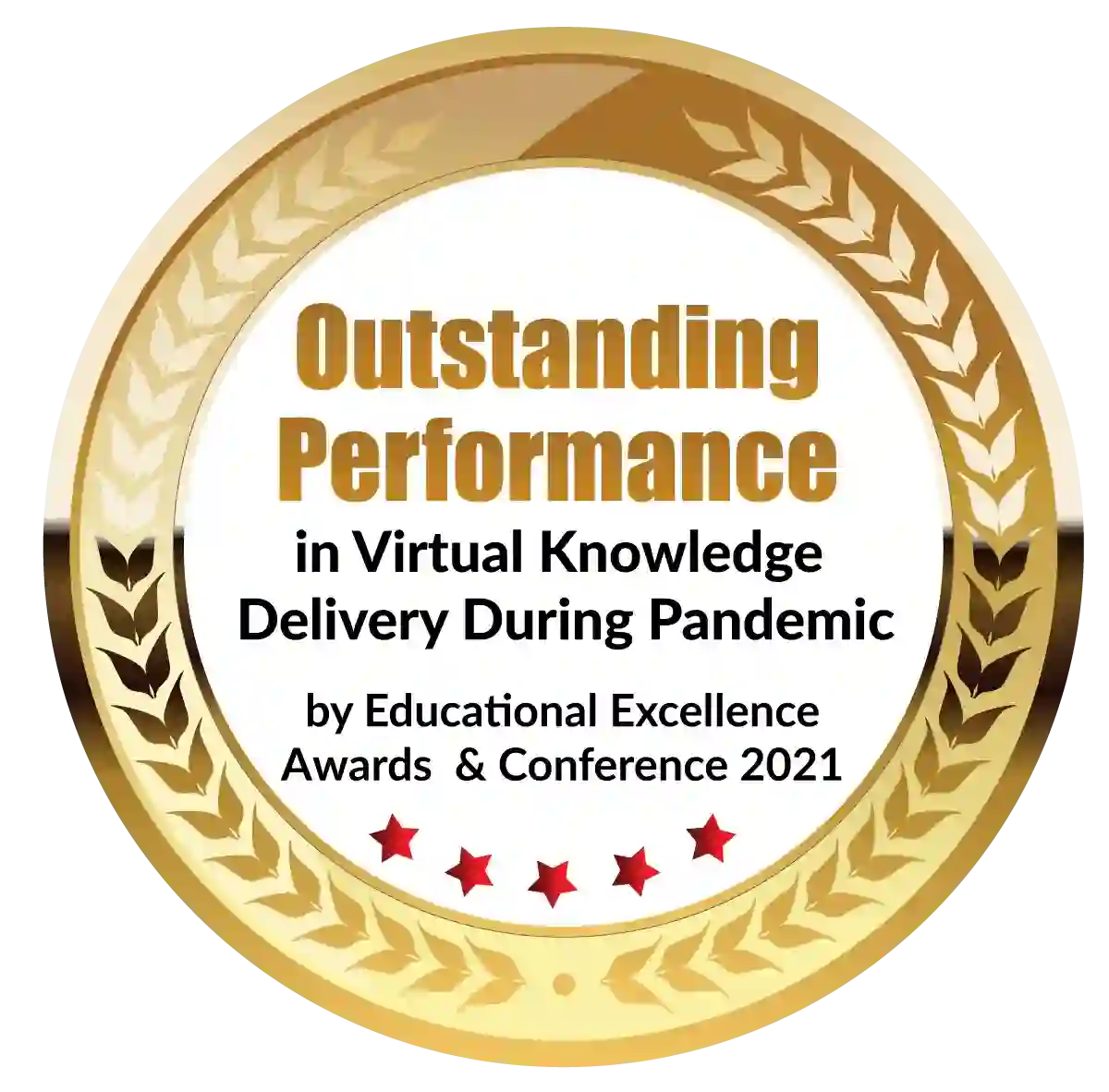 Outstanding Performance in Virtual Knowledge Delivery During Pandemic by Educational Excellence Awards & Conference 2021