Students Trained & Placed
Kitchen Training Facility
International & National Internships only at 5-star Properties
One to One Corporate Mentorship
An Entrepreneurial Culture at the Campus
Dignified with Rankings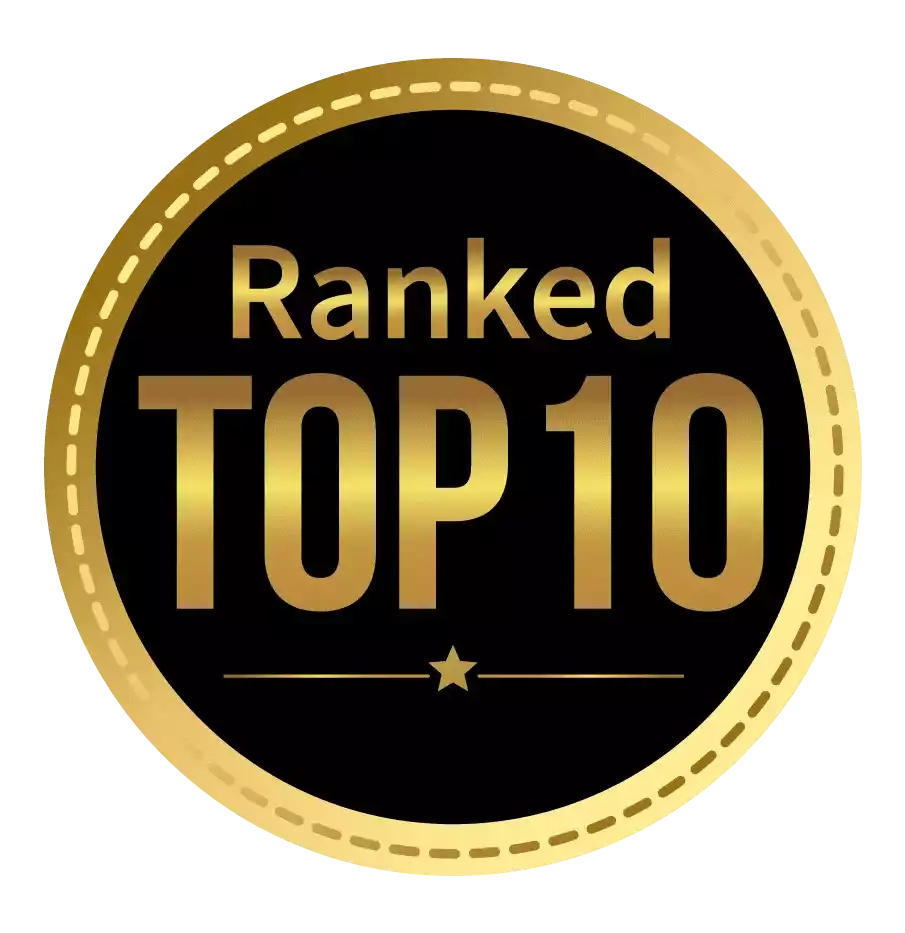 Amongst India's most promising Hotel Management Institute by Higher Education Review 2022
---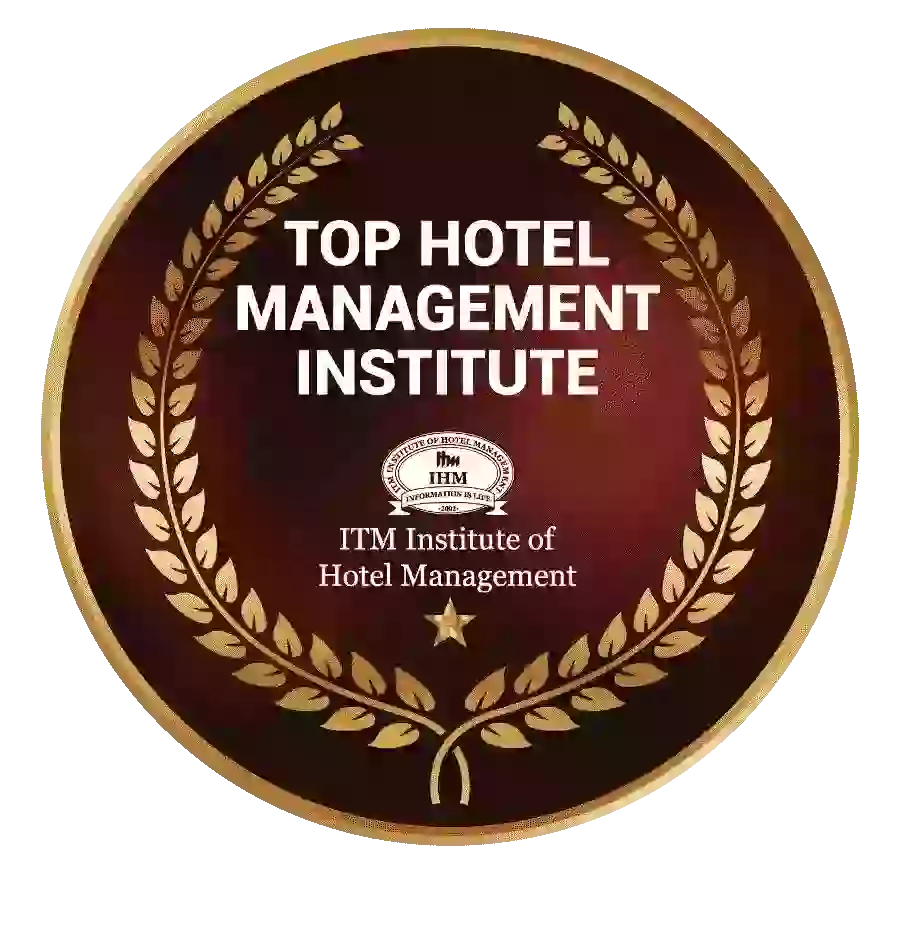 Ranked Top Hotel Management Institute awarded by Times Education Icon 2022
---
Quality Education, Outstanding Administration & Leading Infrastructure by Educational Excellence Awards & Conference 2021
---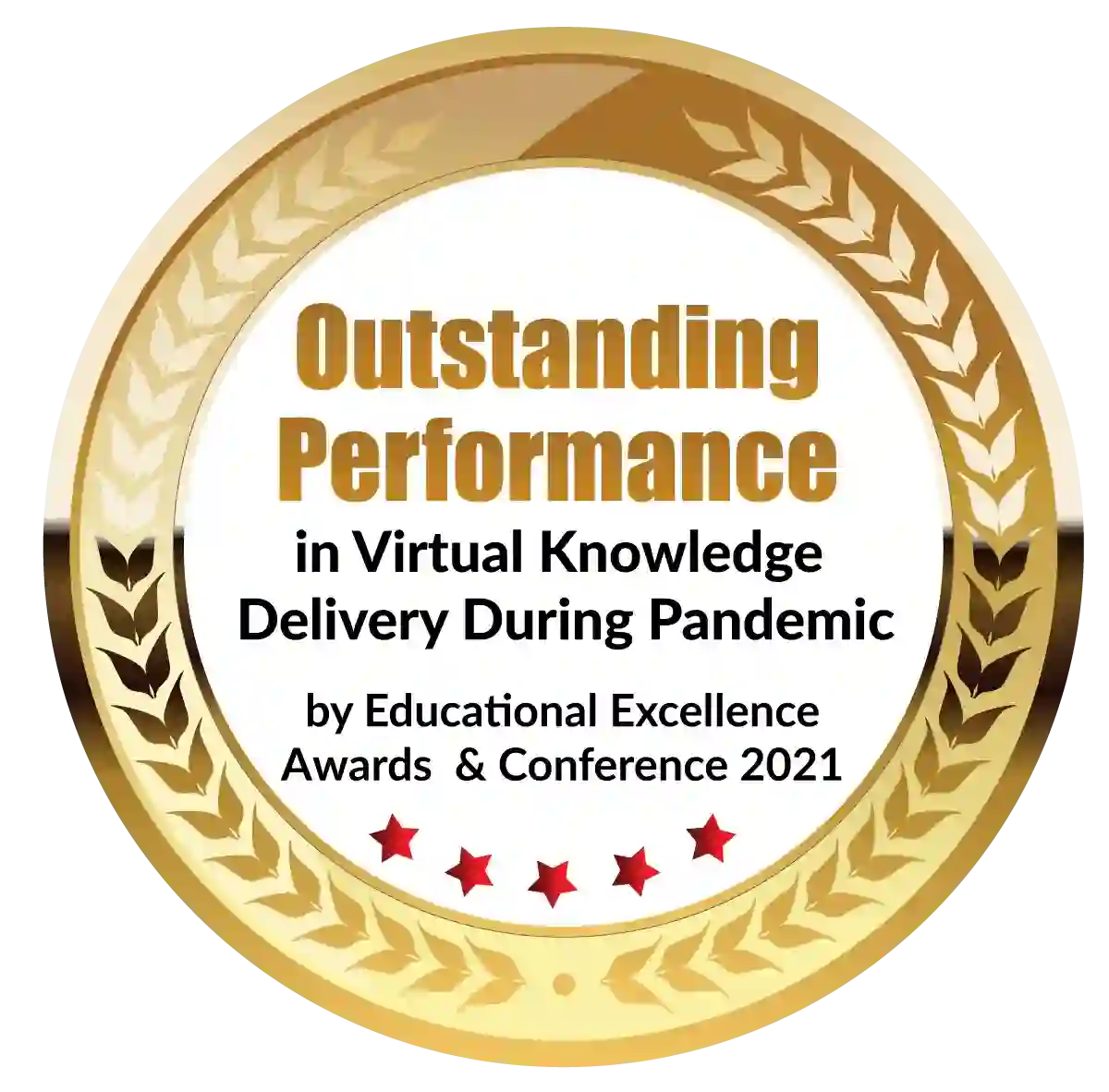 Outstanding Performance in Virtual Knowledge Delivery During Pandemic by Educational Excellence Awards & Conference 2021
Have you ever considered why we are so drawn to good design? To design entails a lot more than just putting things together, organizing them, and changing them to add value, change things up, and so on. Design is the process of designing the manufacture of a new product or system in order to solve problems and improve the human experience. The success of a brand is determined by its design.  And taking design classes like B Des can be challenging while also being extremely rewarding. B Des courses are a great combination of academic and practical skills that play a key role in the job market, recognizing the diversity of the creative ecosystem. In this blog, we'll go over the many specialties available in a bachelor of design course.
A summary of the bachelor of design course
Many design colleges provide a bachelor of design course; it's a conventional four-year study with eight semesters, and one can pursue this vocation after passing 10+2 in any topic, but one must score at least 45 percent in 12th grade to get admitted to any designing college. It entails textile design, the evolution of new patterns, marketing, apparel design, professional wear, the creation of brands, as well as design related to customs, occupations, fabric and raw material research, virtual and manual designing, images, and photography, research and development in various types of material, and the creation of new costumes and accessories for various occasions.
Eligibility
The following are the qualifying criteria that a candidate must meet in order to be admitted to the bachelor of design course:
Candidates must have completed 10+2 from a recognized board, and they will be admitted to some colleges based on their scores.
Students who have completed AICTE-approved design diploma courses can enroll in a bachelor of design course.
Popular specializations bachelor's degree in design 
Universities throughout the world have adopted a bachelor of design course model that includes a major, specialties, electives, or minors to provide students with distinct pathways that allow them to gain interdisciplinary skills while also pursuing their intellectual interests. Students can better their personalities and develop interests in certain areas such as communication skills, personality development, critical thinking, professional ethics, and so on by specializing in the courses listed below. The title of "designer" is acceptable, but you must first decide what type of designer you want to be. Take a peek at the various specialist disciplines that offer a bachelor of design course:
Fashion Design
This flagship program has had a significant impact on the expansion of the Indian and international fashion industries. The three- to four-year Bachelor of Design course or BSc Fashion Designing programs aim to generate engaging design experts who can handle the fashion industry's impending problems. The program blends experiential learning and hands-on learning to empower students to adapt to a dynamic fashion ecosystem. Design & Illustration, Fundamentals of Apparel Development, History & Contemporary Fashion, Value Addition for Apparel, Pattern Making, Fabric Fundamentals, and other fundamental Fashion Designing disciplines are included in this bachelor of design course. There are specific domains such as Luxury & Couture, Image Creation & Styling, and others to prepare students for a wide range of chances to create a career in Fashion Designing.
B Des Textile Design
Textile Designing, which includes everything from fiber to fabric, is all about designing and developing textiles that are crucial to the fashion industry. Textile design courses allow students to think "beyond the box" while still adapting to the market's changing demands. The primary subjects taught in the bachelor of design course include weaving, print design, and surface embellishment, which provide students with a diverse education. The undergraduate course's curriculum emphasizes the integration of design creativity with Textile Technology while taking into account social, historical, and cultural contexts. Textile testing, weaving, surface design, and CAD are just a few of the studios available at universities for bachelor of design courses. Textiles for Apparel & Fashion Accessories and Textiles for Home & Spaces are two specialties in the area.
Knitwear Design
Knitwear Design students are provided feedback on the newest technological know-how and design processes according to fashion trends in the bachelor of design course Knitwear Design, which falls within the fashion clothing and accessories industry. Students can acquire creative thinking, technical abilities, and vibrant market orientation towards flat and circular knitting, as well as computerized knitting, in this bachelor of design course. Knitting, Fabric Technology, Illustration and Presentation Methodologies in Menswear, Womenswear, Childrenswear, Sportswear, Leisurewear, Winter Wear, Lingerie, and Intimate Apparel are among the core topics.
Leather Design
Leather Design is a  bachelor of design course that prepares students to work as designers in the fashion leather industry, luxury goods, and national and international commercial sectors. Material Studies – Leather & Non-Leather, Design & Fashion Studies, Luxury Product Design & Marketing, Apparel Production & Ergonomics, Apparel Design Studio, Craft Cluster Initiatives, and Drawing & Digital Design are just a few of the topics covered in the degree program. Following completion of a bachelor's degree in design, specialized leather design courses such as Product Design Studio and Footwear Design Studio provide the required information, abilities, creative inquiry, and practices for specific job paths.
Accessory Design
You can work in a variety of platforms, including jewelry, personal accessories, crafts, work gears, and soft goods if you pursue a  bachelor of design course in accessory design. Furthermore, you will get an understanding of design as a process, material, and medium through which you will be able to synthesize outputs to meet current demands. It's critical to strike a balance between the latest trendy trend and indigenous traditional ways when studying accessories in this bachelor of design course. You also have the opportunity to expand your accessory design portfolio while remaining relevant to market challenges. Students can pick from specialties such as Jewellery Design, Fashion Products & Work Gear, and Decor & Design to go deeper into the bachelor of design course and learn specialized abilities.
Fashion Communication
A bachelor of design course in Fashion Communication is growing as an increasingly fascinating and vital gateway to opportunities in the fashion and lifestyle industries in the ever-expanding world of fashion. To maximize effect and visibility, communication is critical in the development of a significant brand identity. As a result, Fashion Communication has simplified the process of communicating a brand's product, strategy, and overall identity. Graphic Design, Visual Merchandising, Fashion Creatives, Advertising Space Design, Fashion Photography, Fashion Journalism, Fashion Thinking & Styling, Interactive Design, and New Media Design are some of the major topics studied in this comprehensive bachelor of design course. Students can also pursue skilled professions such as Visual Communication and Fashion Media in addition to these majors.
BDes in Industrial Design
bachelor of design course in  Industrial design is concerned with the conceptualization of ideas and the implementation of those concepts on any given product. This bachelor of design course emphasizes creative abilities as well as digital and visualization abilities. Professionals in this field design innovative items that mimic business while also contributing to the upkeep of welfare communities.
Designing a Product
Courses in product design focus on the interaction between products, systems, and the people who use them. In order to produce unique concepts, bachelor of design courses in Product Design at universities throughout the world instill a user-centric strategy and methods. The Principles of Design and Visual Design are the two most important parts of Product Design. In addition, these systems take into account inputs from a variety of fields, including cognitive ergonomics, human factors, advanced CAD, design management, form studies, and so on. Aside from that, students are encouraged to work on joint projects with the social sector, government, industrial enterprises, and multinational corporations (MNCs).
Interior Design
Interior design bachelor's degree students have the ability to build and evolve things, compositions, and systems that will improve their quality of life. Furniture design, as well as interior objects and systems, are all covered in Interior Design courses. Faculty at design universities come from a wide range of backgrounds, bringing both academic and professional experience to their classes. Students pursuing a bachelor of design course will also be taught technical skills like AutoCAD, model making, and hand sketching, as well as verbal presentation skills. Students will be able to create and produce designs after completing the undergraduate courses, thanks to their experience in spatial reasoning and thorough resolution.
Various Career Routes After completing a  bachelor of design course
Specialization in a bachelor of design course offers additional creative possibility and flexibility, with the goal of generating well-rounded graduates with millennial skills. You have acquired the abilities necessary to develop a career in design after completing your bachelor of design course from one of the best design institutes in India. The best thing about design courses is that they give students a lot of flexibility and versatility, allowing them to work in a variety of fields. Here is a list of top job profiles in the fashion and lifestyle industry that give the most opportunities for advancement after completing bachelor of design course:
Art Director
Design Manager
Fashion Designer
Textile Designer
Costume Designer
Graphic Designer
A bachelor of design course teaches students about the technical and practical aspects of design as well as how to use it in a number of disciplines. Students wishing to pursue a career in the fashion industry by enrolling in a bachelor of design course, whether in India or overseas, must possess specific skills. Aside from having a keen eye for detail, quick learning ability, and extensive industry and design innovation expertise.
Dignified with Rankings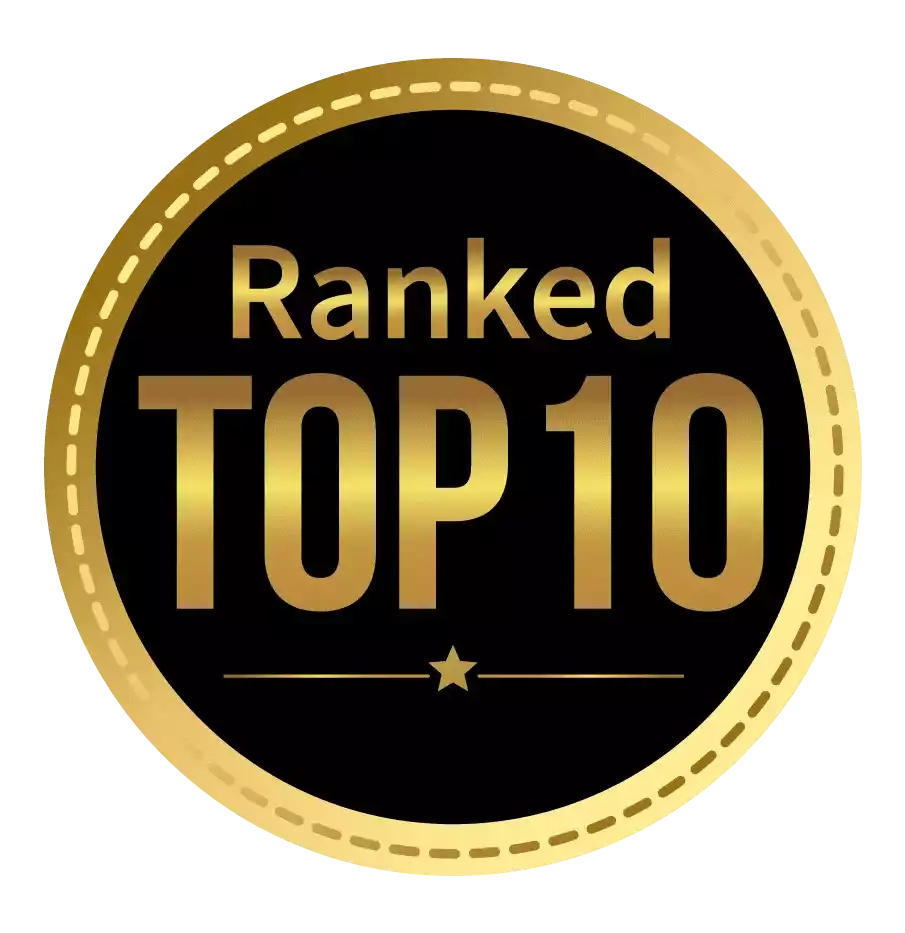 Amongst India's most promising Hotel Management Institute by Higher Education Review 2021
---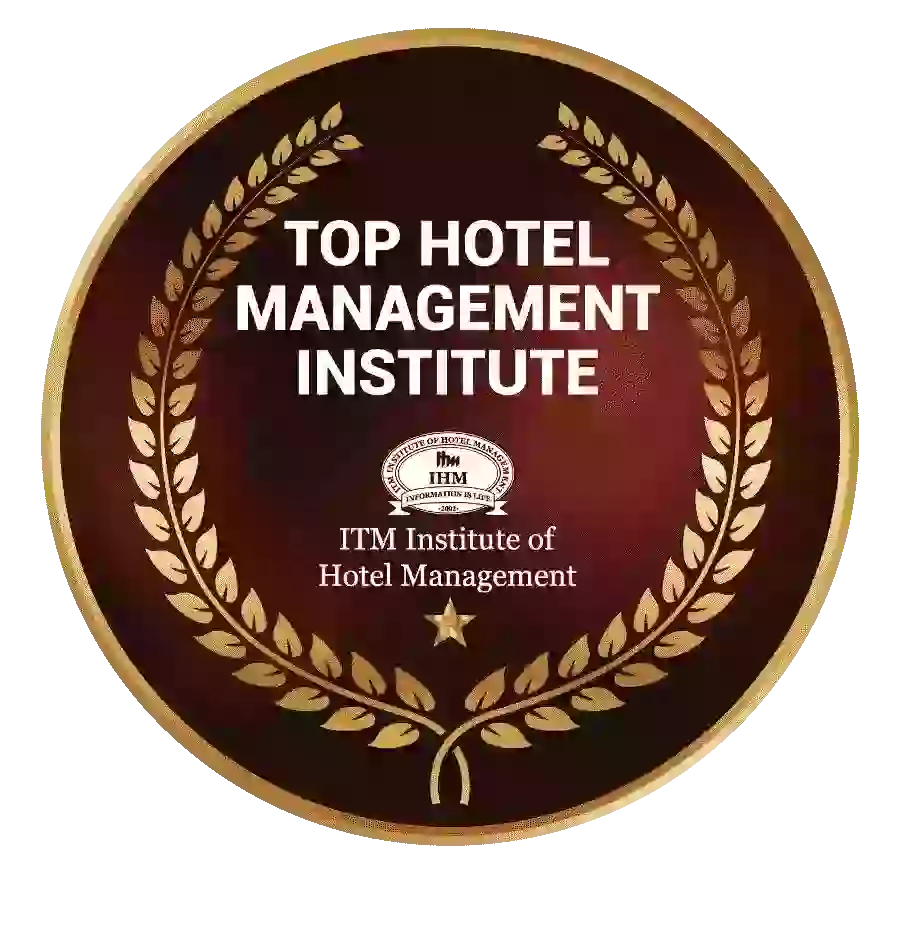 Ranked Top Hotel Management Institute awarded by Times Education Icon 2022
---
Quality Education, Outstanding Administration & Leading Infrastructure by Educational Excellence Awards & Conference 2021
---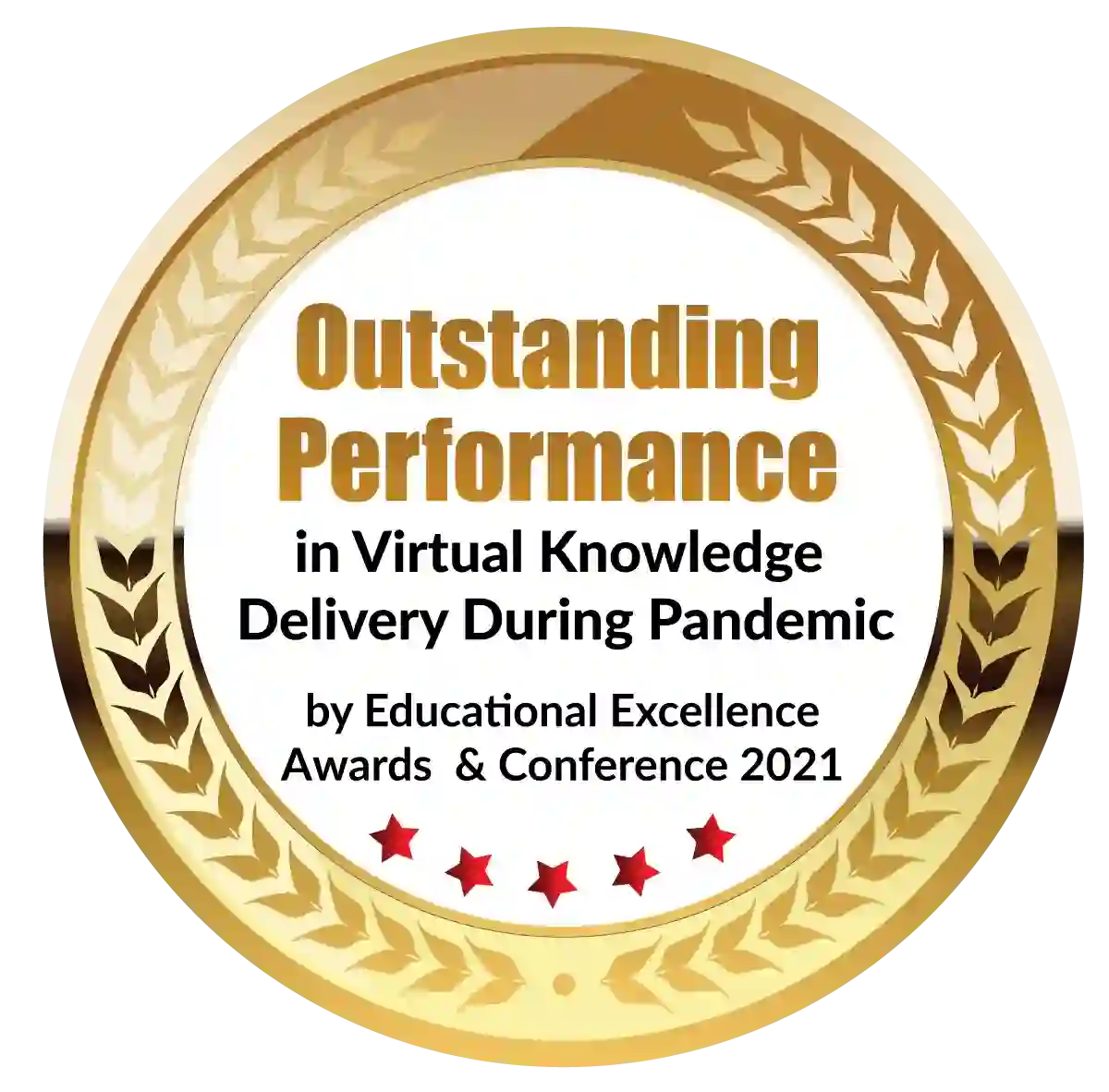 Outstanding Performance in Virtual Knowledge Delivery During Pandemic by Educational Excellence Awards & Conference 2021