Students Trained & Placed
Kitchen Training Facility
International & National Internships only at 5-star Properties
One to One Corporate Mentorship
An Entrepreneurial Culture at the Campus
Dignified with Rankings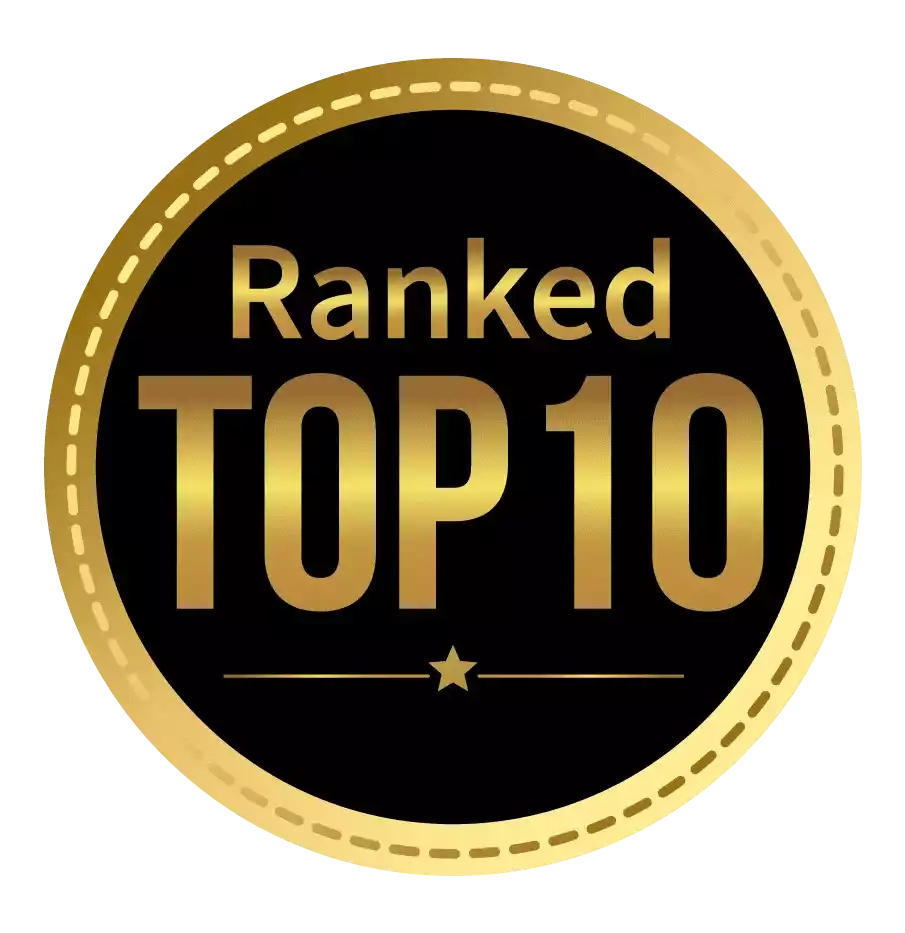 Amongst India's most promising Hotel Management Institute by Higher Education Review 2022
---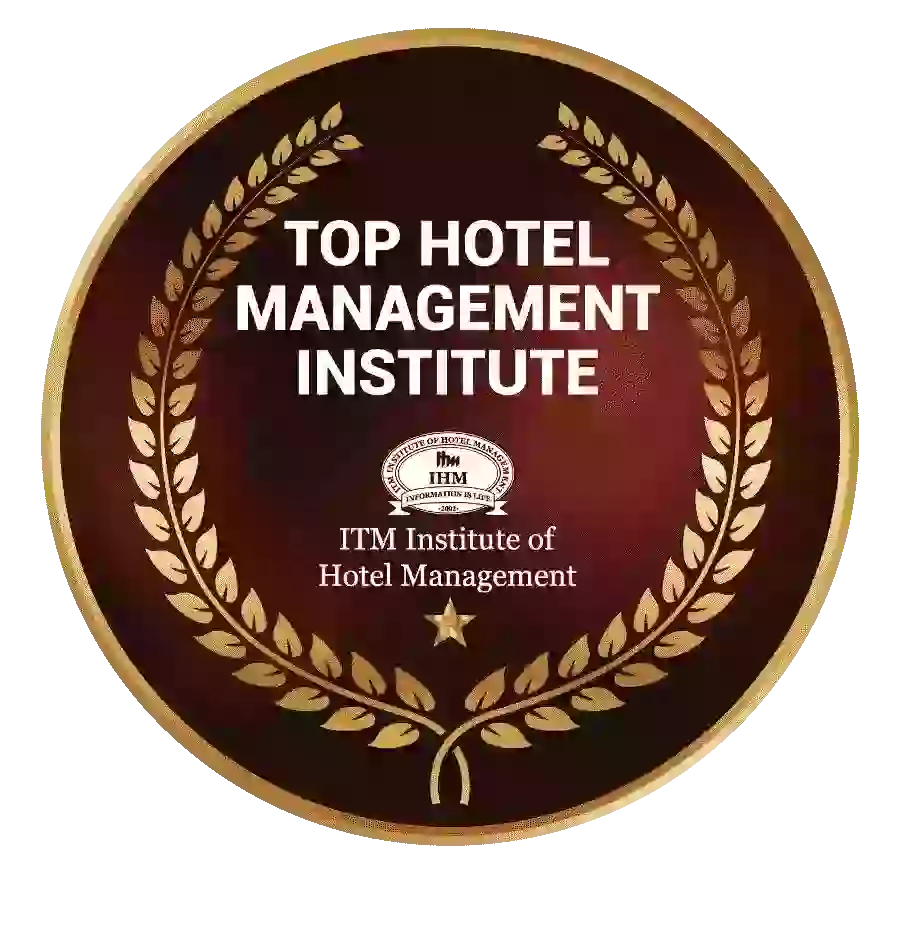 Ranked Top Hotel Management Institute awarded by Times Education Icon 2022
---
Quality Education, Outstanding Administration & Leading Infrastructure by Educational Excellence Awards & Conference 2021
---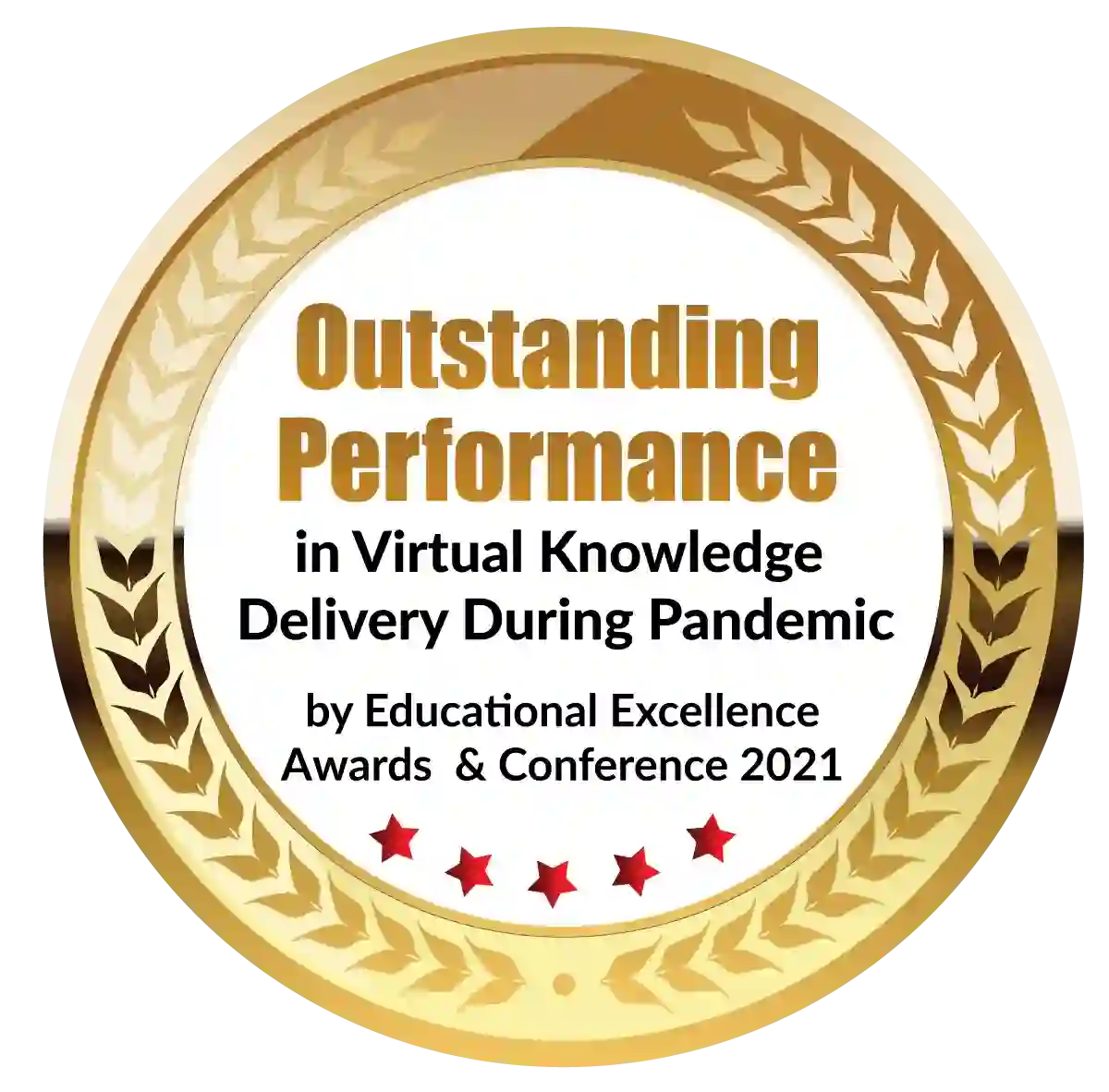 Outstanding Performance in Virtual Knowledge Delivery During Pandemic by Educational Excellence Awards & Conference 2021
People all around the world nowadays desire their personal or business space to evolve into a more sophisticated environment that displays their personality in an attractive yet tasteful manner. As a result, the interior design industry has undergone a radical transformation and has now evolved into a professional discipline pursued by a large number of students. Universities in Mumbai provide a variety of certificate, diploma, and degree programs in interior design, as the business has grown and many new possibilities have opened up. Students enroll in degree programs that will teach them how to learn and design the color, construction, décor, and furnishing of diverse properties. You can enroll in one of the intensive interior design degree courses in Mumbai.
The Advantages of Getting an Interior Design Degree
There are numerous advantages to earning an interior design degree. You will be more qualified to work with high-profile clientele if you have a bachelor's degree. You will also find it easier to find work. Other reputed schools all over the world provide intriguing programs to take part in. Here are a few noteworthy benefits of getting an interior design degree as a profession.
Developing Need: Due to the world's expanding aesthetic appeal, the demand for Interior Decorators and Interior Designers is increasing at an incredible rate. For those with the necessary expertise, talents, and qualifications, there are various options.
Job Satisfaction: This degree program focuses on bringing creative concepts and visualizations to life. Clients can be granted enjoyment and excitement through an individual's ingenuity, leaving behind satisfaction.
Self Employment: Individuals with a degree in this profession have the potential to be self-employed and work autonomously. Those who do not wish to work for another person or organization might start their firm and quickly advance in this profession.
Financial Benefits: In the realm of interior design degrees, the benefits and potential earnings are limitless. Those who work for organizations receive a bonus for excellent performance, whereas those who work independently receive some compensation from their clients.
Interior design degree Courses in Mumbai
The most popular and sought-after interior design degrees are listed below, which you can pursue after completing your 12th grade at one of the interior design degree colleges in Mumbai.
What is a  Bachelor of Science Interior Design degree?
The Bachelor of Science in Interior Design degree is a four-year undergraduate program that focuses on the art and science of studying human behavior to design effective spaces within a building.
Students create environmentally friendly and long-lasting interior and spatial environments for their clients.
BDes in Design offers a comprehensive understanding of the current professional practice and all aspects of project management in the field of interior design.
This project-based learning course focuses on offering professional training in the development of creative design solutions for interior spaces.
Eligibility Criteria for BDes in Interior Design
The following are the requirements for the Bachelor of Design or BDes  Interior Design degree program:
The Candidate most likely completed graduation with business or expressions from a perceived college or board accounting for at least 45 percent to half of the overall imprints. The eligibility rate varies depending on the college or university. As a result, applicants are strongly recommended to check the specific school's website for additional information.
Some universities rely on imprints received at the graduation level for direct confirmation, however, the great majority of institutions rely on selection tests administered by their respective college or school.
Admissions to the BDes  Interior Design degree program
Admission to the Bachelor of Design or BDes in Interior Design degree program is based on a combination of selection examinations and the University's or school's legitimacy.
Candidates applying for the Bachelor of Design or BDes in Interior Design degree program must have their graduation results from each board/college separately. Entrance Exams are necessary for admission to several colleges.
Candidates can fill out the affirmation form online through the school's website or in person at the school.
Along with the current reports, candidates were expected to fill in the details.
Candidates are strongly advised to review the list of Entrance Exams applicable to Bachelor of Design or Bachelor of Design with a Specialization in Interior Design, which can be found on the websites of various universities.
Candidates must pass the selection test and have the required academic eligibility for the respective college/school.
BA Interior Design Degree: What is it all About?
BA in interior design degree in interior design is a cutting-edge program with a lot of promise. With the rise of rising architectural marvels and development projects being undertaken by the private and public sectors, this particular course in today's globe has its loyal constituency. The demand for effective interior design with a thorough understanding of all essential concepts and regulations of design and architecture is high.
Active work allows aspiring interior designers to learn the craft of modifying rooms for their clients while also increasing and expanding their client base. They can work in a variety of architectural organizations, as well as lecturers and professional advisors for large corporations.
The BA in Interior Design degree program is a cutting-edge program that keeps up with the latest architectural trends. This course was created to create transforming and constructive spaces that are unique in form and function, and that meet the needs of each individual or designation.
Eligibility for a Bachelor of Arts in Interior Design
The following are the requirements for a BA in Interior Design:
Candidates must hold a 10+2 degree from a recognized certification board.
Some colleges can perform their examinations and interviews, which normally contain questions about comprehension, thinking, and aptitude.
The Admissions Process for a BA in Interior Design Degree
Candidates for admission to this course can apply directly to the institution without any particular requirements; however, some colleges need students to take an entrance exam (CET) before being admitted to this course.
Candidates should check their respective college's websites frequently for any updates on admission dates.
As soon as the announcement for admission arrives, candidates are expected to register on the admission portal.
Candidates must fill out their personal information as well as submit their documents ( scanned copies)
After completing and submitting the application, candidates must pay the application fee by Net banking or debit/credit cards.
If your college holds an admission exam, download your admit card after completing your application and take the test on the scheduled day.
Following the announcement of the admission exam results. Candidates can complete the remaining requirements (fee payment, etc.) at a later time.
What is a Bachelor of Science in Interior Design?
Under the Bachelor of Science category, the BSc Interior Design degree course provides a specialization.
The program aims to create a creative mindset in its participants.
The subject covers the design, creation, renovation, and planning of human places.
The training covers a wide range of fundamental and advanced skills for creating pleasant places from the ground up.
Students also participate in training sessions for a variety of computer-related courses, including CAD, 3-D design, and space management.
Students will also learn the principles of graphic design as well as other display and design software.
Eligibility for a BSc in Interior Design
Candidates seeking admission to the BSc Interior Design degree program must meet the following basic requirements:
Candidates must have completed their 10+2 exams.
Candidates must have received a minimum of 50% in a recognized board's Class 12th or equivalent test.
In the case of merit-based admission, candidates must aim for a grade point average of at least 85 percent.
Applicants must be at least 16 years old.
Candidates in Class 10+1 can also apply for the AIEED if they are applying for admission through the AIEED. Candidates who meet the requirements will be eligible for direct admission in the following academic session.
Admissions to the Bachelor of Science in Interior Design
Bachelor of Science in Interior Design There are two ways to gain admission. A candidate applying for the Course can either qualify for admission based on merit (i.e., grades in the 12th grade) or through a national level entrance examination.
Candidates should submit their applications through the college's official website.
Candidates must use their credentials to log in and complete the admissions form.
In the case of merit-based admission, the candidate can either wait for the merit list or study for the entrance exam.
A merit list is published, and qualified candidates must pay the entrance fee to ensure their spot.
What Happens After You Get Your Interior Design Degree?
Students who have completed an interior design degree program in Mumbai have two major options:
Option 1 - Interior designers, textile designers, exhibition organizers, space planners, event designers, retail designers, consultant stylists, window display designers, and kitchen designers are just a few of the careers available to Interior Design degree holders.
Option 2 - Students who complete an interior design degree can pursue an M.Sc., M.A., M.Des., M.Phil., or Ph.D.
If you have a passion for home/office design and want to hone your skills, you should consider enrolling in an interior design degree program at one of the top interior design degree colleges in Mumbai. After a year of dedicated study and hard work, you should be able to secure a position at an interior design firm, where you can learn the practical sides of the trade, such as project management and customer contact. When it comes to being a designer, having experience in a variety of fields is a significant plus.
Dignified with Rankings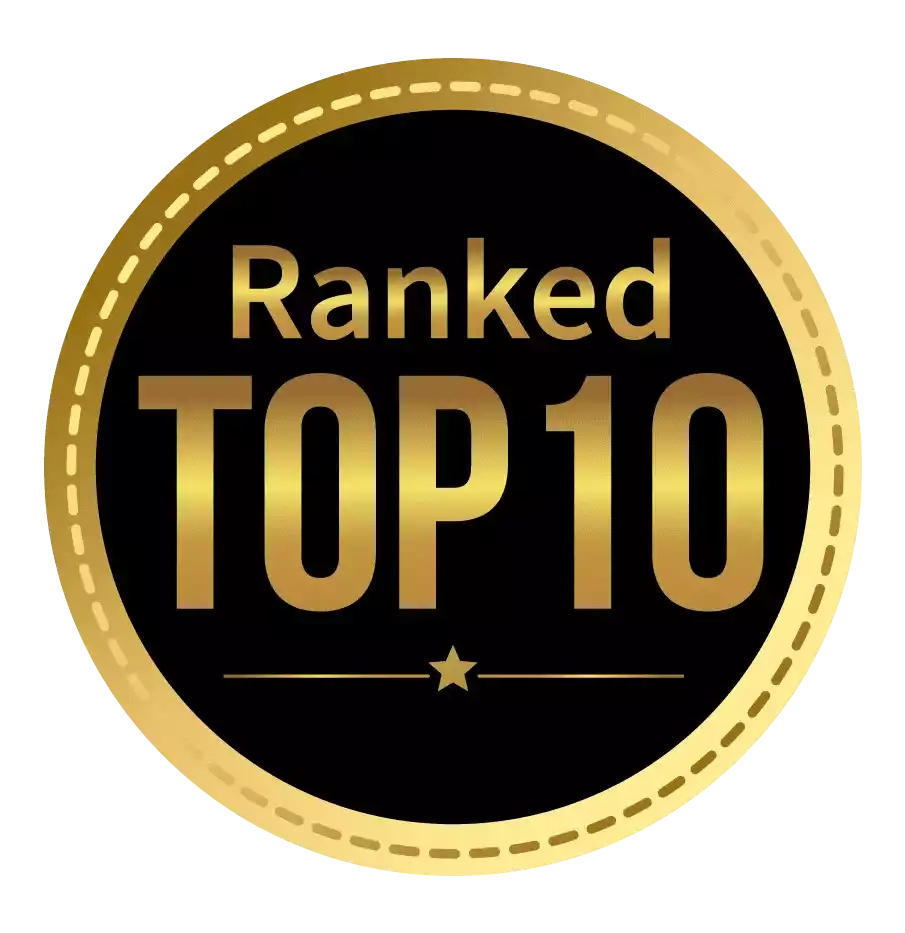 Amongst India's most promising Hotel Management Institute by Higher Education Review 2021
---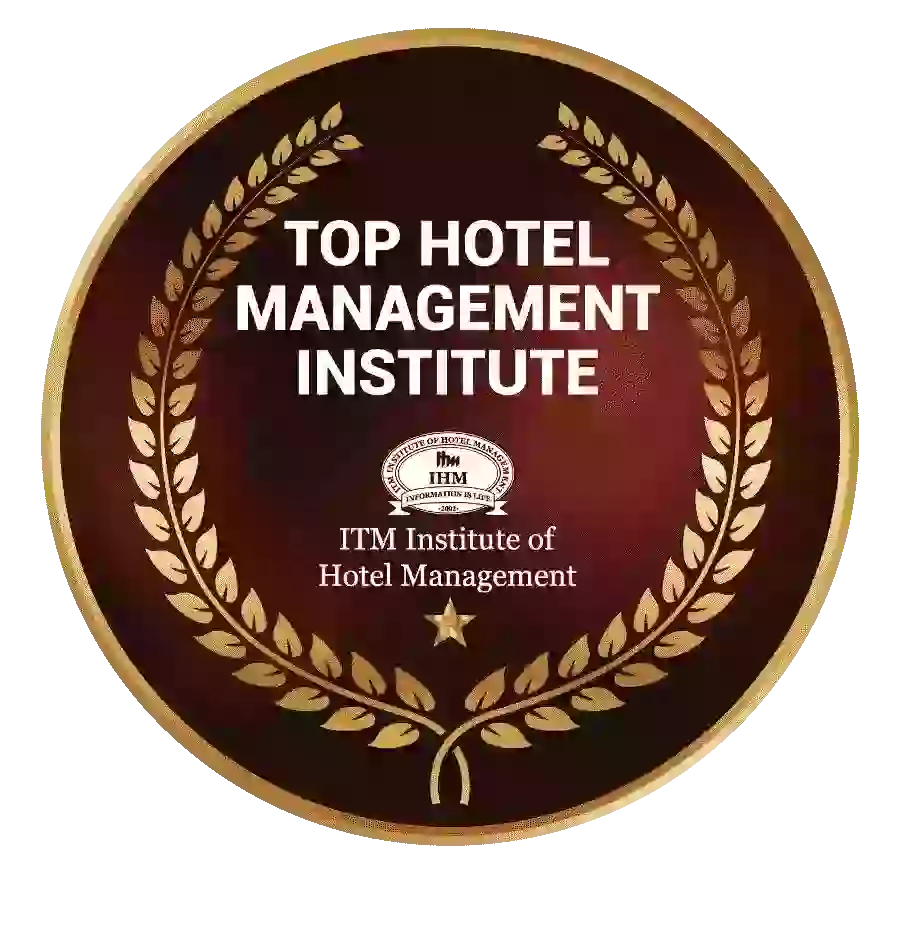 Ranked Top Hotel Management Institute awarded by Times Education Icon 2022
---
Quality Education, Outstanding Administration & Leading Infrastructure by Educational Excellence Awards & Conference 2021
---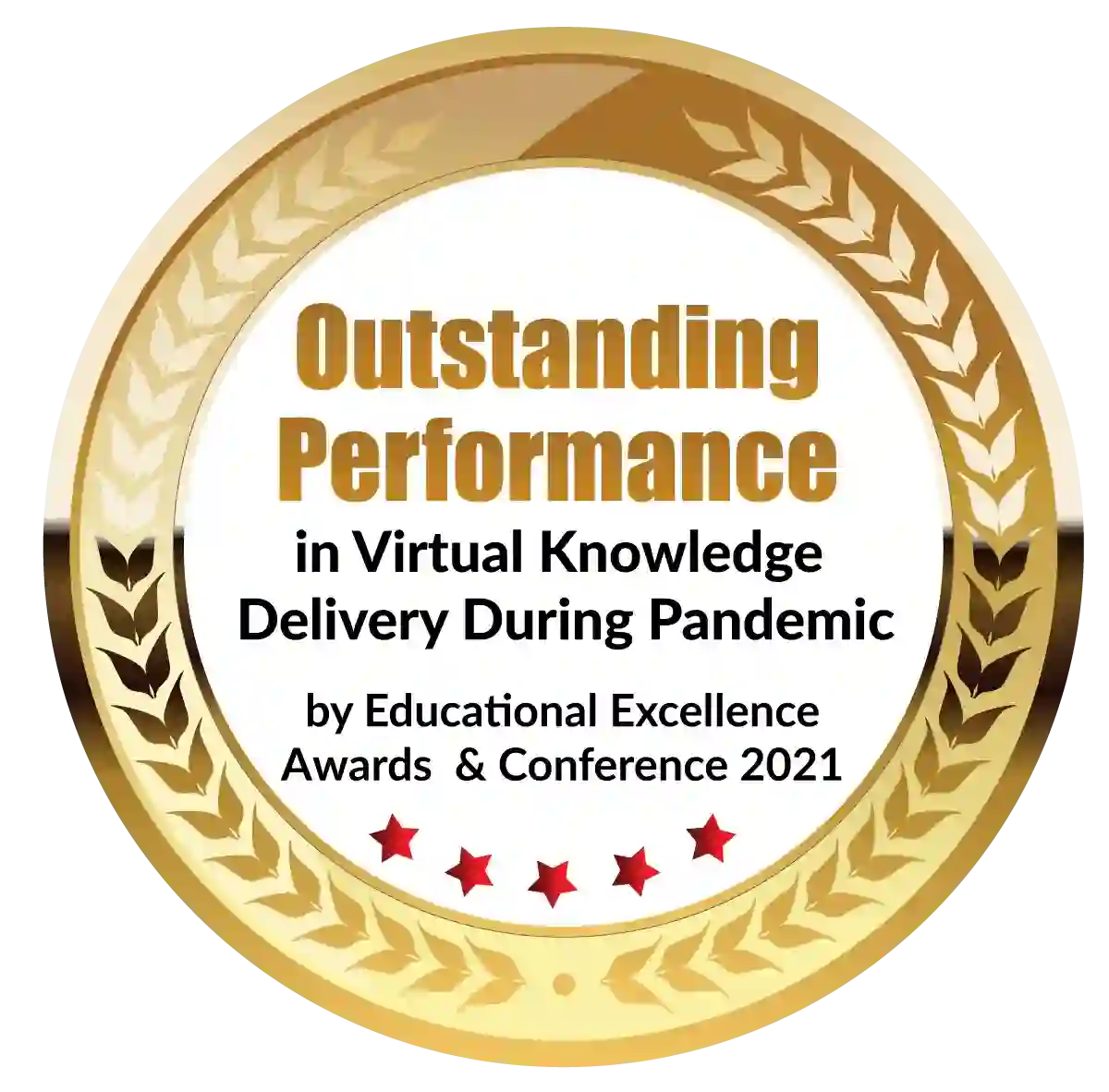 Outstanding Performance in Virtual Knowledge Delivery During Pandemic by Educational Excellence Awards & Conference 2021