Students Trained & Placed
Kitchen Training Facility
International & National Internships only at 5-star Properties
One to One Corporate Mentorship
An Entrepreneurial Culture at the Campus
Dignified with Rankings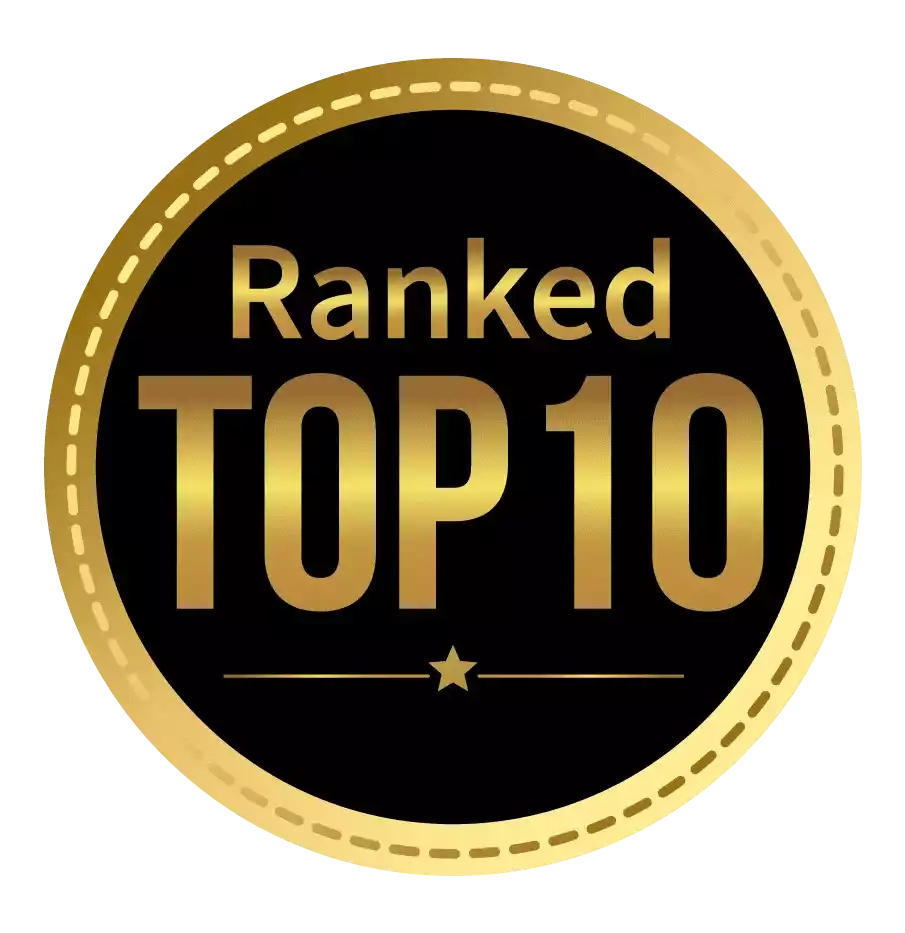 Amongst India's most promising Hotel Management Institute by Higher Education Review 2022
---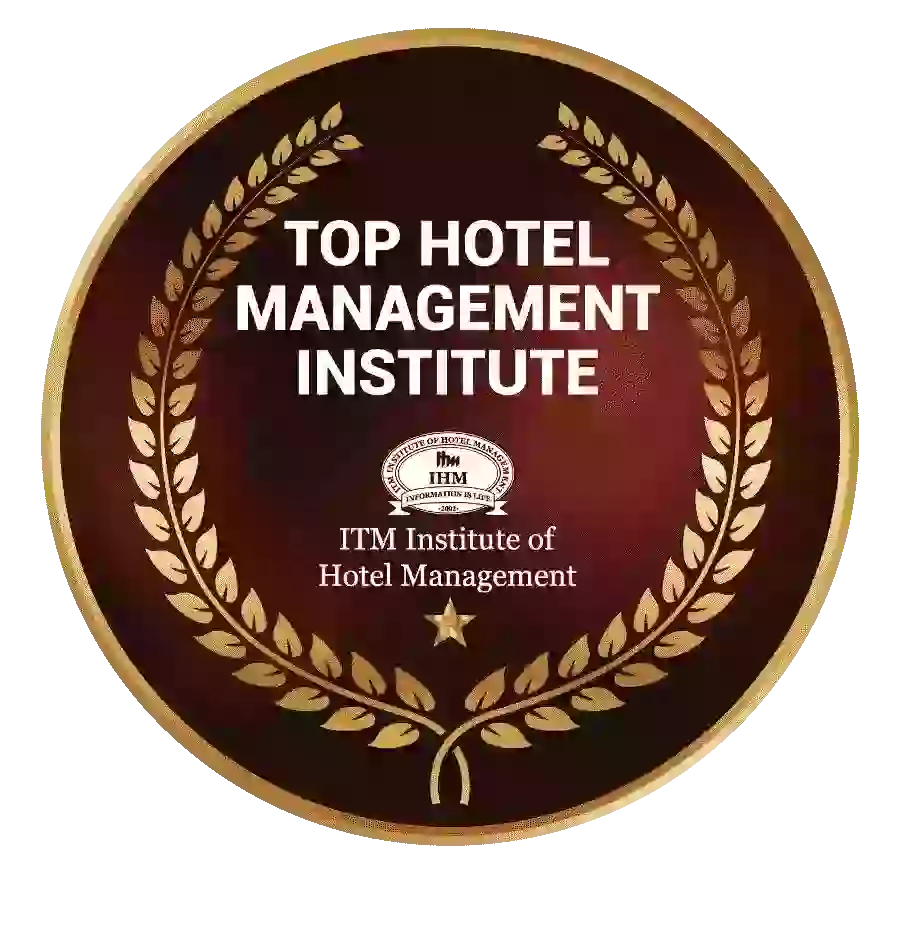 Ranked Top Hotel Management Institute awarded by Times Education Icon 2022
---
Quality Education, Outstanding Administration & Leading Infrastructure by Educational Excellence Awards & Conference 2021
---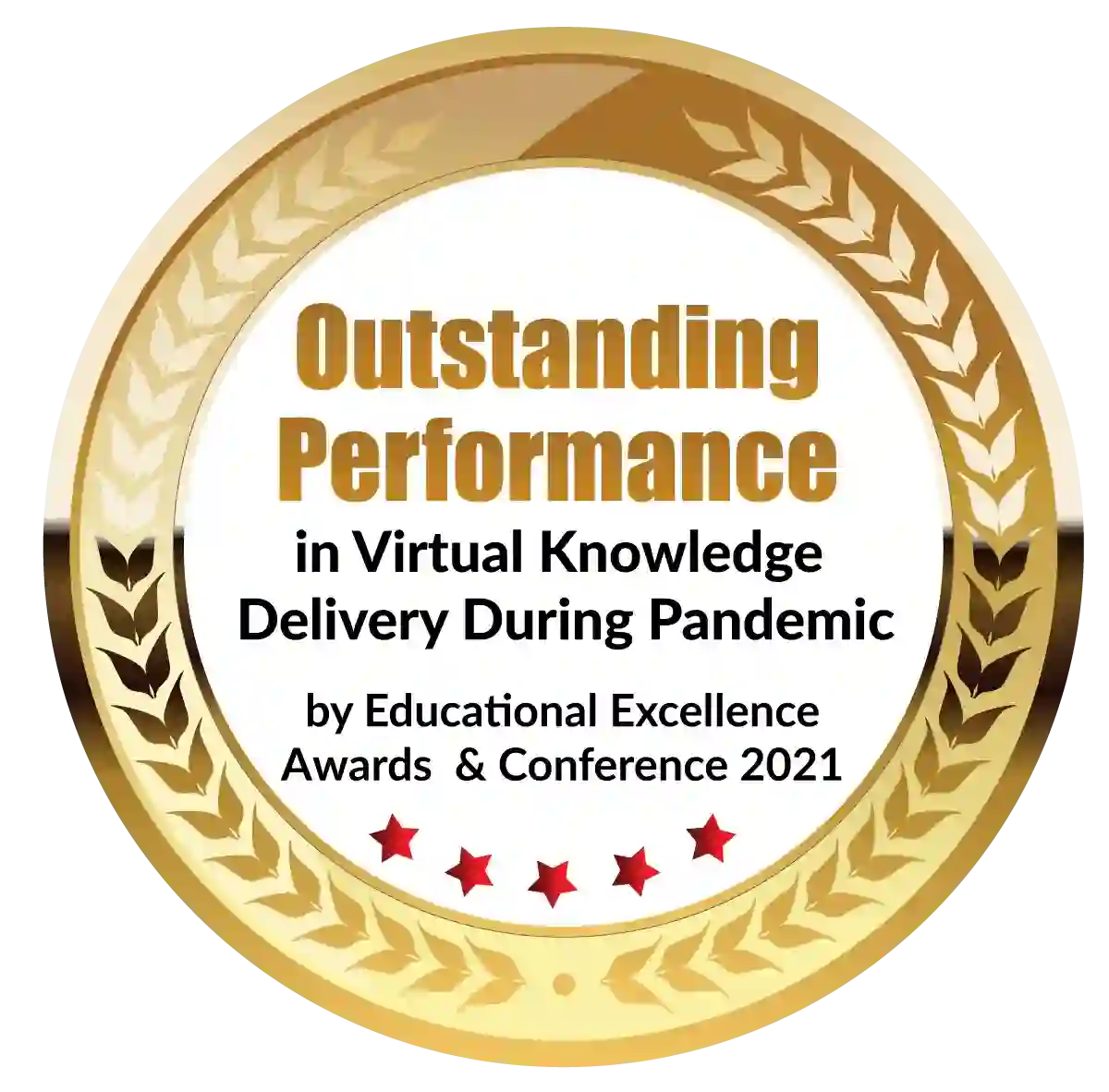 Outstanding Performance in Virtual Knowledge Delivery During Pandemic by Educational Excellence Awards & Conference 2021
Everyone's path to a successful career is different. Graphic design is currently one of the most in-demand professions in India. Students who have completed their 12th grade in any subject can enroll in job-oriented graphic design courses. Taking a this design course after graduating from high school opens up a world of job possibilities. Graphic design courses teaches students how to use software and tools, as well as enhance their artistic abilities. As a graphic designer, you'll need to learn how to use design software to produce visual concepts that communicate your ideas and attract customers. There are both online and offline business marketing methods in today's trends. Some will only require layouts for print publications, while others may require internet banners. We will be describing Graphic Design Courses, their scope, and job opportunities in this industry through this blog.
Graphic Design Courses
For a long time, design institutes in India have been training applicants, but the majority of them are solely focused on teaching software application skills. These Institutes in India are unable to teach the necessary theoretical and conceptual knowledge to become a skilled in this field of design. The value of good conceptual knowledge, as well as the fundamental abilities required to be a professional graphic designer, is recognized by the best design institutes in India. Students will find that their studies focus on themes such as typography and type design, illustration and photography, packaging and print design, signs design, and corporate branding systems. Through the utilisation of information technology, students would be exposed to computer graphics, multimedia, and web design. For their projects, students use software such as Sound Forge, Adobe Premiere, Adobe After Effects, and Combustion.
Candidates who are naturally gifted in the areas of creativity and visual communication will benefit from graphic design courses in India. Graphic design courses at the best design college, on the other hand, provide students with the necessary information and skills to become professional in this field.
Graphic Designers' Education
Typically, a graphic design bachelor degree or a similar discipline is necessary for pursue a career in this creative field. Individuals with a bachelor's degree in another field, on the other hand, can pursue technical graphic design courses to meet the majority of employment requirements.
Students interested in this should take basic art and design courses in high school if they are offered. Many bachelor's degree programs require students to complete a year of fundamental art and design courses before being admitted to a formal degree program. Applicants to some colleges are required to present sketches and other demonstrations of their artistic ability.
Many schools offered Graphic Design Courses, which allow students to create a professional portfolio of their work. If you want to learn graphics design and visual effects, the Graphic Design and VFX Course is for you. Adobe After Effects is a fantastic tool for enhancing your films. It's also a fantastic place to work for folks who are well-educated and capable. Take the appropriate graphic design courses
to prepare for a creative career in animation, VFX, graphic & web design, gaming, and the media & entertainment industry. When deciding whether or not to hire a designer, employers mainly rely on their portfolios. Establishing a portfolio—a collection of completed works that demonstrates an artist's style and abilities—is critical for many artists.
They must keep up to speed with new and updated computer graphics and design software, either through self-study or formal software training programs.
 Designers with Additional Experience
Internships are a common way for students to obtain their first experience. Internships allow aspiring to work with professional designers and gain hands-on experience with the design process from concept to completion, sometimes while still enrolled in a design program.
Designer Licenses, Certifications, and Registrations
Vendors of software products frequently provide certification programs. Software certification can demonstrate competency and give a job seeker an advantage over the competition.
Advancement
Graphic designers with more experience may be promoted to chief designer, art director, or other management positions.
They must keep up to speed with new and updated computer graphics and design software, either through self-study or formal software training programs.
Additional Experienced Designers
Internships are a typical approach for aspiring students in graphic design courses to gain experience. Internships allow aspiring them to work with expert designers and receive hands-on experience with the design process from concept to completion, sometimes while still enrolled in a design program.
Licenses, Certifications, and Registrations 
Certification graphic design courses are routinely offered by software vendors. This software certification can demonstrate competency and give a job seeker an advantage over the competition.
Career Options 
Employment is available in a variety of sectors, including web development, IT, news and broadcast, print and publication, and many others.
Creative Director
A creative director is a manager of an advertising, graphic design, or brand marketing firm who helps visually define a brand's attitude and controls the department's day-to-day operations. Their responsibilities include planning company commercials, overseeing brand campaigns, refining presentations, and shaping brand standards. They are also known as a Design Director.
They make all essential decisions on how to handle both internal and external company operations as the leader of an agency. These abilities are required for managing clients while also focusing on the organization's future growth potential.
UX & UI Designer
One of the most significant components of web and mobile development is user experience and interface design. Nowadays, it's unusual to come across a website or mobile app that doesn't include these essential elements. Individuals and businesses who don't incorporate a great UX & UI design into their operations risk having their content, product, or service neglected by potential customers, especially with the rising usage of internet and mobile technology.
UX (User Experience) designers employ rigorous research of their users to build sitemaps, wireframes, user journey maps, and prototypes that improve web-based applications' ease of use and create the greatest experience. UX design is supposed to be about handling complexity.UX designers may improve your product by simplifying and optimizing your user journey, whether you're building or updating a website, mobile app, or software.
Art Director
Art directors are in charge of newspapers, magazines, product packaging, movies, and television projects' visual style. An art director's position necessitates artistic ability, consumer audience awareness, and a good commercial sense. An art director must be skilled in creative design because they are in charge of marketing through visual communication. 
Freelancer
Designers with some experience and a great portfolio of work, as well as competence in particular areas of design, marketing, and graphics, may be able to obtain freelance work. Freelancing, on the other hand, is a great way to supplement your income while simultaneously expanding your skills.
Skills Requirement
Analytical abilities:  To guarantee that the designs they generate convey the client's desired message, they must be able to look at their work from the perspective of their consumers and assess how the designs they develop will be seen by the consumer
Artistic ability:  They must be able to produce designs that are both artistically and commercially appealing to their clients and customers. They create rough sketches of design ideas using either hand sketching or computer technology.
Communication abilities: To ensure that their designs accurately reflect the desired message and effectively express information, they must communicate with clients, customers, and other designers.
Computer skills:  To create their designs, most they use specialized  design tools.
Creativity:  Designers must be able to come up with fresh ways to communicate ideas to clients. They create one-of-a-kind designs for their clients that convey a certain message.
Skills in time management: They frequently work on several projects at once, each with its deadline.
Scope
After completing graphic design courses there are numerous opportunity available. Graphic design is a strategic, managerial, and technological activity all rolled into one. It is mostly concerned with the creation of visual solutions to communication issues. A student who pursued in graphic design courses is honed to become a disciplinary-focused 'designer' who integrates the idioms and approaches of other disciplines such as science, medicine, engineering, and information technology, resulting in cross-disciplinary input to achieve collaborative, multi-dimensional, and hybrid visual competence.
In graphic design courses student is taught how to design for identity, typography, editorial, and publication design, information design, illustration, photography, packaging, design for social impact, broadcast graphics and film titles, web and game interface design, interaction, environmental and exhibition graphics, merchandise, signage and pictogram systems, data visualization, and any other activity related to the shaping of visual form in print, online, and offline media.
Designers are involved in the creation of services, information visualization, and visual experiences, as well as shifting away from tangible object-oriented design solutions and toward experiential or service-oriented design solutions. In graphic design courses learners are taught to build intellectual sensitivity and talent, which is cultivated via educational instruction and professional experience, to generate designs or images that can be reproduced across different media and provide meaning to a varied group of users. They use critical thinking, creativity, experimentation, and assessment to design communication systems and experiences for the betterment of people and the environment, which is supported by an inclusive approach that stresses difference and respects human, environmental, and cultural diversity. They master both technology and production procedures at the same time to give holistic deliverables.
You should take Graphic Design courses because there are so many employment options accessible. It is worthwhile to pursue if you wish to pursue a profession in this field, where you will be able to communicate your creative ideas through visual communication using the software.
Dignified with Rankings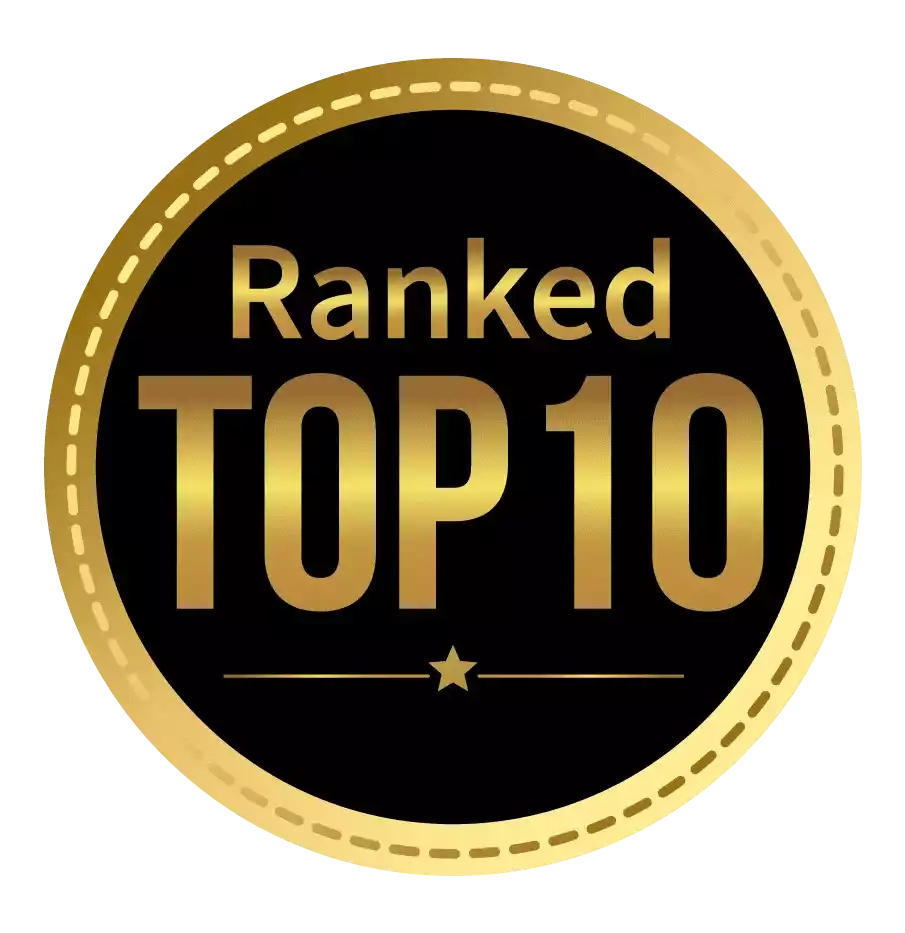 Amongst India's most promising Hotel Management Institute by Higher Education Review 2021
---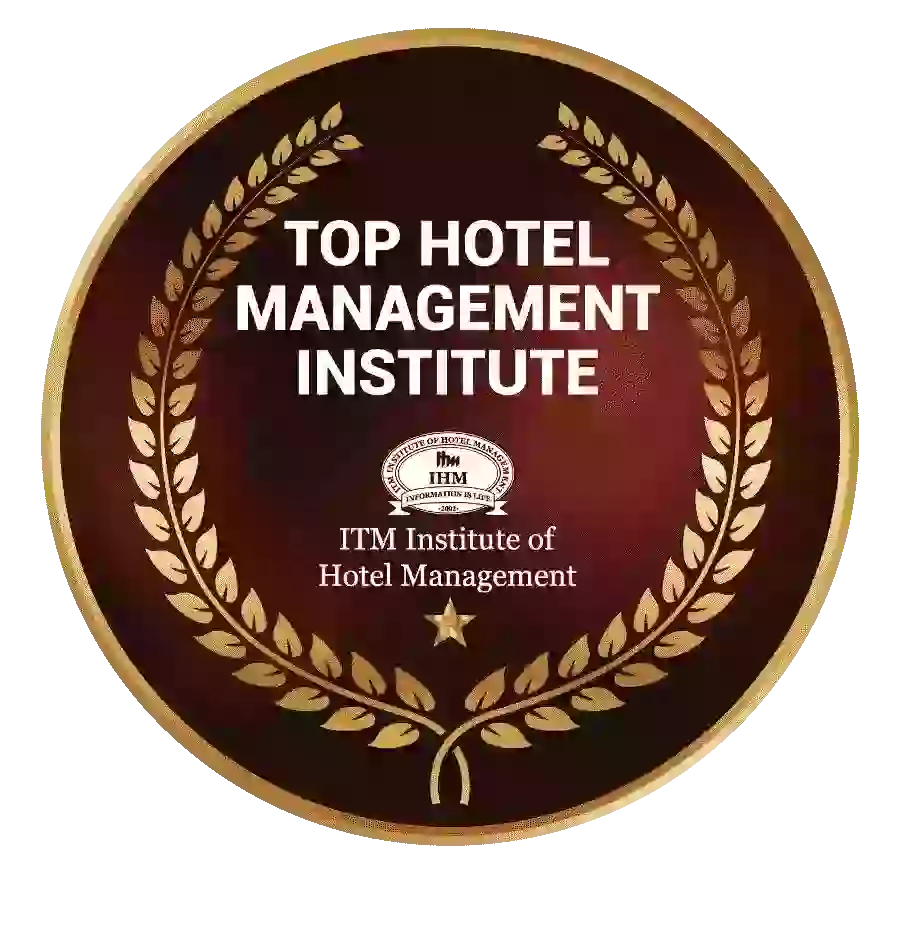 Ranked Top Hotel Management Institute awarded by Times Education Icon 2022
---
Quality Education, Outstanding Administration & Leading Infrastructure by Educational Excellence Awards & Conference 2021
---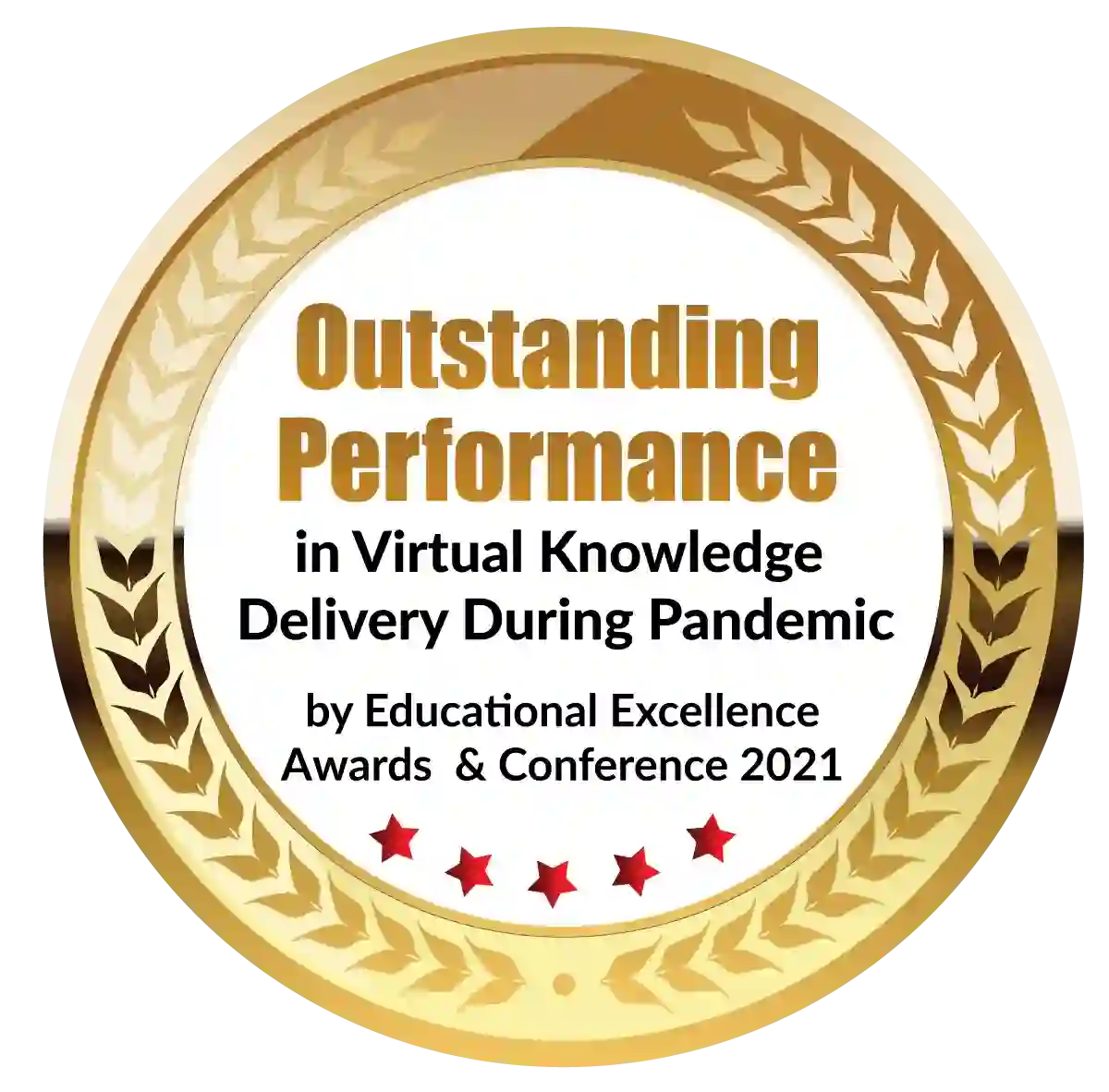 Outstanding Performance in Virtual Knowledge Delivery During Pandemic by Educational Excellence Awards & Conference 2021