Students Trained & Placed
Kitchen Training Facility
International & National Internships only at 5-star Properties
One to One Corporate Mentorship
An Entrepreneurial Culture at the Campus
Dignified with Rankings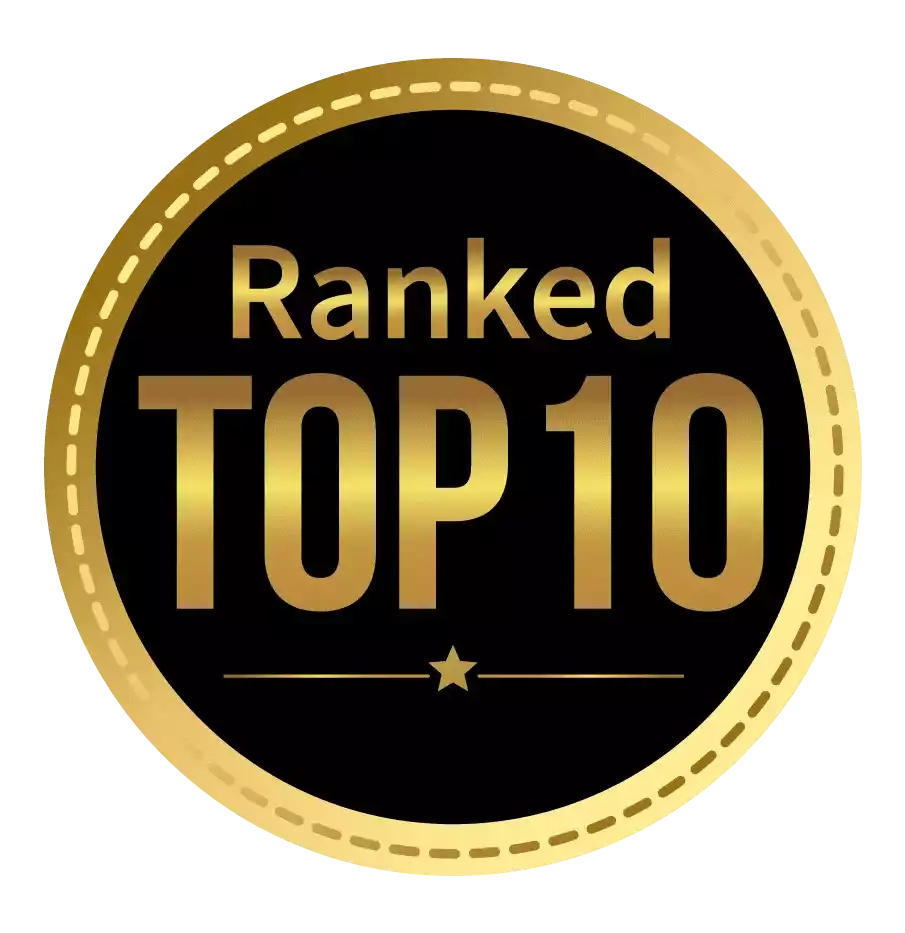 Amongst India's most promising Hotel Management Institute by Higher Education Review 2022
---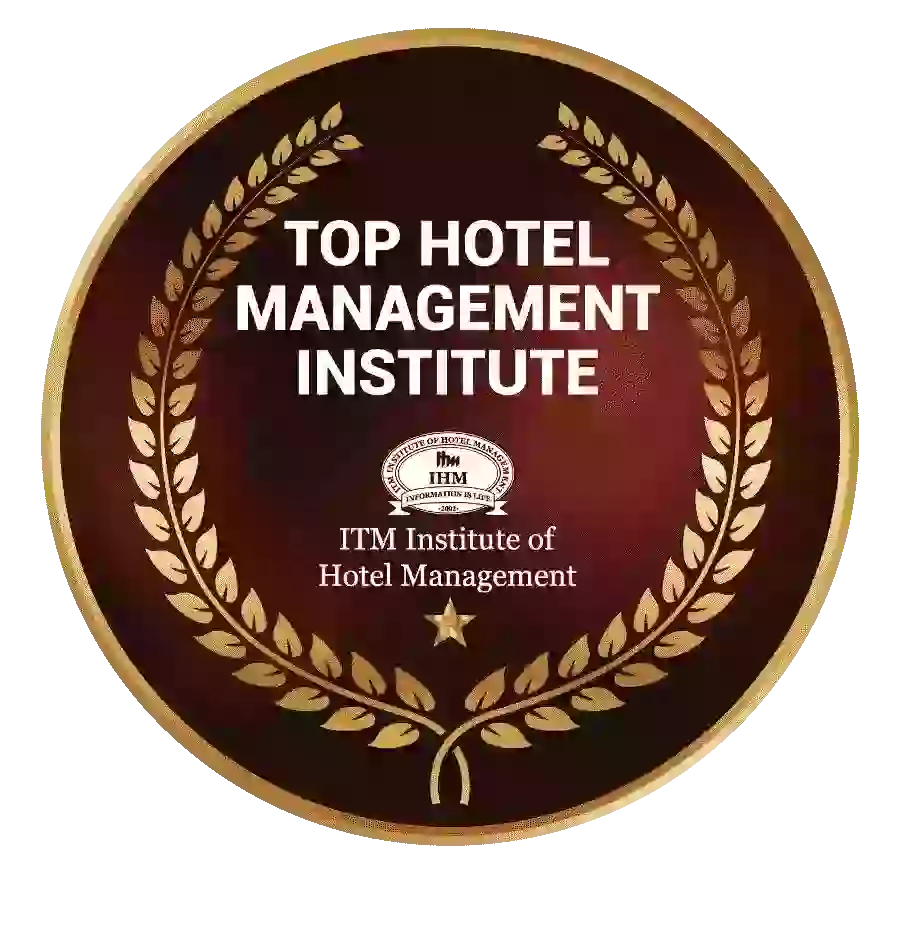 Ranked Top Hotel Management Institute awarded by Times Education Icon 2022
---
Quality Education, Outstanding Administration & Leading Infrastructure by Educational Excellence Awards & Conference 2021
---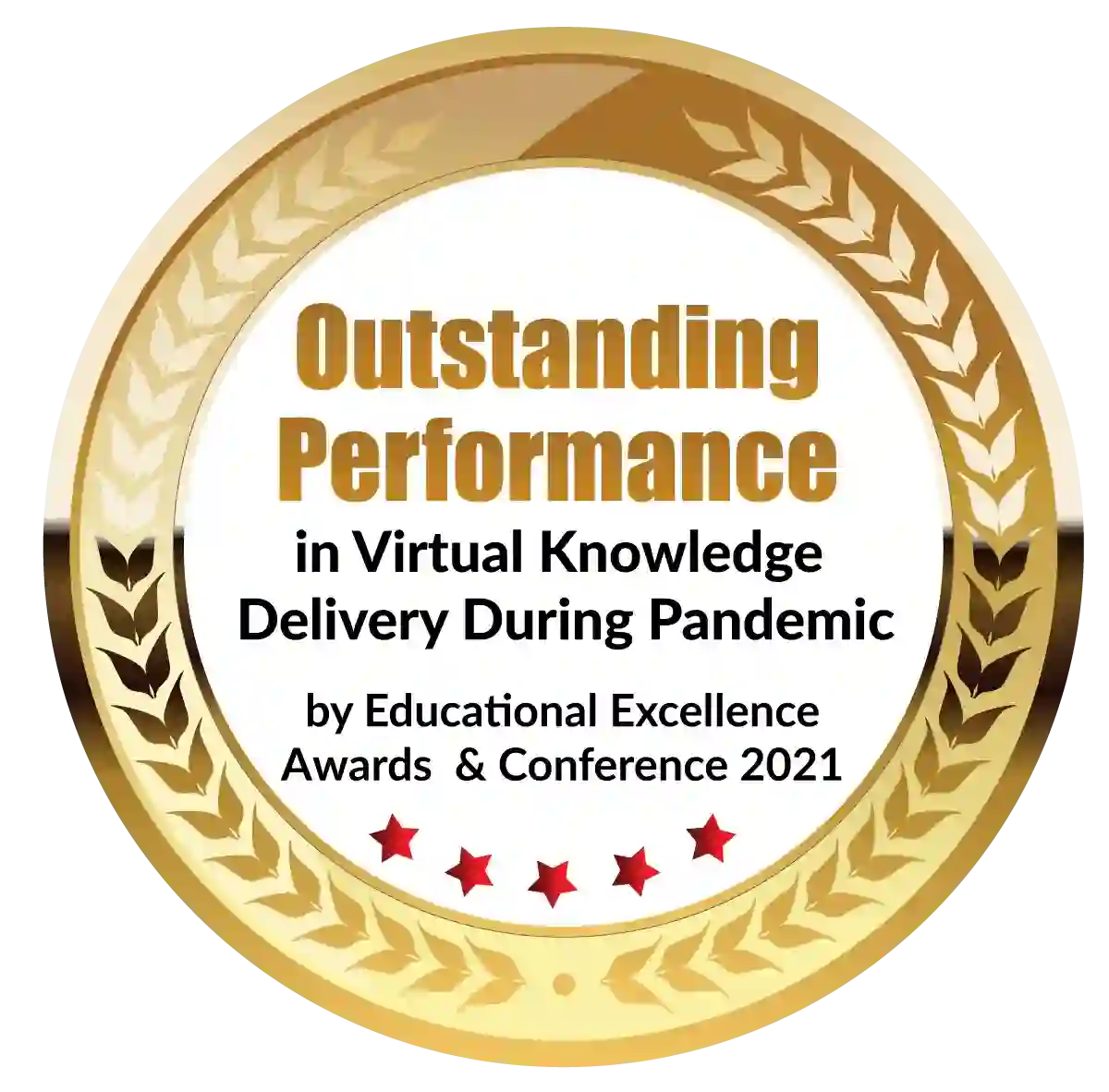 Outstanding Performance in Virtual Knowledge Delivery During Pandemic by Educational Excellence Awards & Conference 2021
Choosing an interior design degree is a life-changing decision because it is a highly lucrative career amongst millennials nowadays. Because the interior design domain requires the candidates to be highly creative, imaginative, and hard-working professionals, they require to reinvent their techniques of working consistently. When you have to design a room with limited space, you are faced with obstacles that will require it to not only make more room for facilities but also make it more aesthetically pleasing. Given that most of the population in the country lives in small spaces, the need for such facilities is ever more important. Such clients can benefit highly from an interior designer.
There is a lot more than an interior designing professional helping the candidates in terms of their career. Let's take look at what the career has to offer to the candidates. 
Promising opportunities
Interior design provides you with promising employment opportunities that help you grow. If you decide to pursue interior design as a career, you will have a plethora of options available to you. As the opportunities for interior designers continue to grow, they have several chances in every industry and firm. The growing number of new projects in rural and urban areas is encouraging for those considering an interior design degree. 
A BSc interior design degree can be a great way for candidates to get their foot in the door.
There are multiple options for candidates to expand, within the industry with projects that are both engaging and demanding. This further makes the project more interesting and engaging for the aspirants. It will put your imagination, ingenuity, and invention to the test. Though the candidates need to meet customer goals on time, on budget, and to the client's satisfaction. When you face this obstacle, you will have the opportunity to form a unique link with society. As a result, becoming an interior designer is more than just a job.
Harnessing social media to spread the word to the masses
Designers are sharing examples of their work on social media, blogs are providing helpful tips and instructions, and TV shows are providing a view into the challenges that interior designer usually faces while they grow in their career. Hence this makes it increasingly important for the interior designer to keep up with social media post an interior design degree.
For online design students, the sheer volume and range of content available on those channels is a fantastic source of inspiration and information, as well as a valuable online resource to add value to their studies as well as their work.
There are multiple apps in the current scenario that specifically cater to the designers that help inspire them and help them keep up with the current trends and practices. Certain apps and websites are designed to be more like digital scrapbooking or mood-boarding, which can help keep the candidate be updated with the recent developments in the industry.
Other platforms help the students get design inspiration and show off their latest projects.
All of the materials you'll need to complete an online interior design course are already available for affordable fees and often are also free of cost! All you need is the appropriate direction to help you put your thoughts into action.
Scope of entrepreneurship
As previously said, the building business is quickly expanding in both rural and urban areas. Interior designers have a lot of possibilities for entrepreneurship because of this never-ending potential for growth in this sector. Hence enrolling in an interior design course, can not only help you to form a career in the field as an employee but also as a self-employed entrepreneur.
Post an interior design degree the candidates can also opt to start their venture. Post a BSc interior design degree the candidates can also opt for a diploma for additional knowledge in the field.
You could enjoy the flexibility of being your boss if you decide to venture out on your own as an independent interior designer and start your firm. As a result, enrolling in an interior design degree is a wise professional choice regardless of which side you want to go ahead in.
Affordability
There's no doubting that the price of a design school degree is a significant factor to consider, but there are interior design institutes and courses online that can come in as affordable to students from varied backgrounds.
It can be a major deciding factor in where to study and a considerable impediment to simply being able to study at all. Hence this makes online learning an exciting area to expand in allowing the candidates to reap the benefits of flexibility in terms of pace as well as geographical location.
The online interior design course also helps with reducing overhead costs, which significantly helps the students.
When students study from home, they save a lot of money by not having to set up and manage a large campus, nor do they have to spend more on commuting or relocating.
There are no cleaning expenses, no buildings to maintain, and no equipment to purchase. This allows an online university or interior design institute to pass down significant cost savings to its students.
Helps you learn at your own pace
Studying interior design online has the added benefit of allowing you to select your own learning pace. You create a schedule that fits your lifestyle and study preferences, whether it is slow or rapid. This is usually helpful in the online learning mode. 
Those who study at a slower speed may find themselves at a disadvantage in a fast-paced classroom. The faster learners, on the other hand, may become demotivated and unchallenged by the overall learning progress. In this way, online interior design courses level the playing field.
Interior design can assist you in advancing your profession.
You can be your boss in the world of interior design if you choose to be self-employed and work on projects yourself. You will be expected to travel and communicate with customers or clients as an interior designer. The interior designer is also expected to work with the workers on the site, be a link between the client and the workers and bring the vision of the client to life for some of the many responsibilities of an interior designer. 
Access to design tools
The interior designer needs to be proficient with design tools that help them create work that helps their work align with the vision of the clients.
A scale rule, A3 paper and tracing paper, drawing pencils, paints, and colors, and, if desired, a drawing board are all the equipment that the candidate usually uses while working manually on designs. Students will, of course, require a computer and access to the Internet to be able to learn consistently.
Furthermore, today's professional designers need to be familiar with design software and tools.
It's common to learn how to use these apps online, whether through free YouTube lessons or paid short courses. These tools are available online as well as offline.
Helps you work with multiple sectors
This is an intriguing reason to consider taking an interior design course. As an interior designer, you will have the opportunity to work in a variety of companies and sectors. Homes, offices, restaurants, the education sector, the health business, public spaces, libraries, religious venues, resorts, galleries, and museums are just a few examples.
All of these industries have varied goals, requirements, preferences, scales, and budgets. The diversification and the scale at which a candidate can expand are unbelievable. This wonderful perk of taking an interior design degree is not available with any other course.
To summarise, enrolling in an interior design course is a wise decision for a variety of reasons. 
Helps you be more creative
Creativity, inspiration, and invention are all important aspects of interior design. If you consider yourself to be a creative thinker who is futuristic, innovative, and artistic, you should choose a profession as an interior designer. 
Taking an interior design course can assist you to develop your creative abilities. If you work in the same area as interior design, taking an interior design course might help you express your creative ideas and artistic abilities. More projects will come your way as you develop more inventive ideas and become more innovative.
While you are in a creative profession it is important to keep up with the latest trends and practices, this helps them create designs and results that are in direct alignment with the client's expectations. This will also allow the candidates to get better opportunities to grow and accelerate their careers.
Salary of an interior designing professional
Beginners in the field of interior design can expect to earn roughly Rs 10,000. For experienced professionals, the salary ranges from Rs. 30, 000 to Rs. 75,000. When you've gained some experience, you can start your own business because self-employment is incredibly profitable. After all, once you've established yourself as an interior designer, you'll be able to command greater fees.
Dignified with Rankings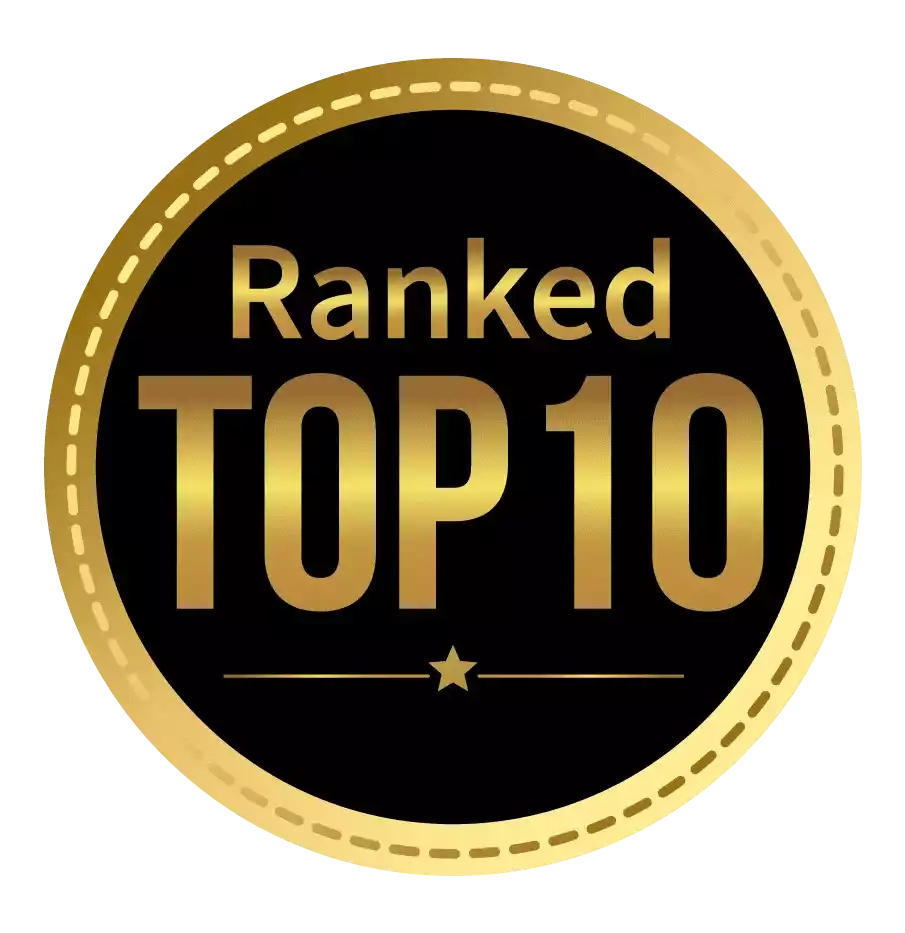 Amongst India's most promising Hotel Management Institute by Higher Education Review 2021
---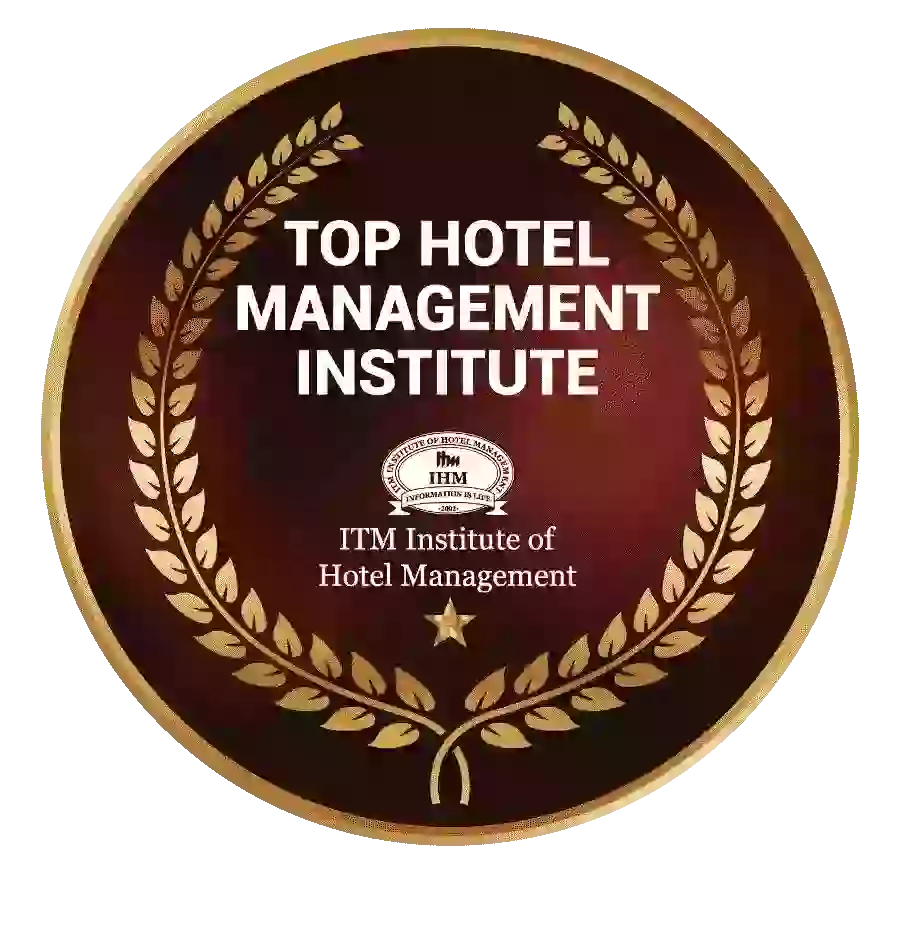 Ranked Top Hotel Management Institute awarded by Times Education Icon 2022
---
Quality Education, Outstanding Administration & Leading Infrastructure by Educational Excellence Awards & Conference 2021
---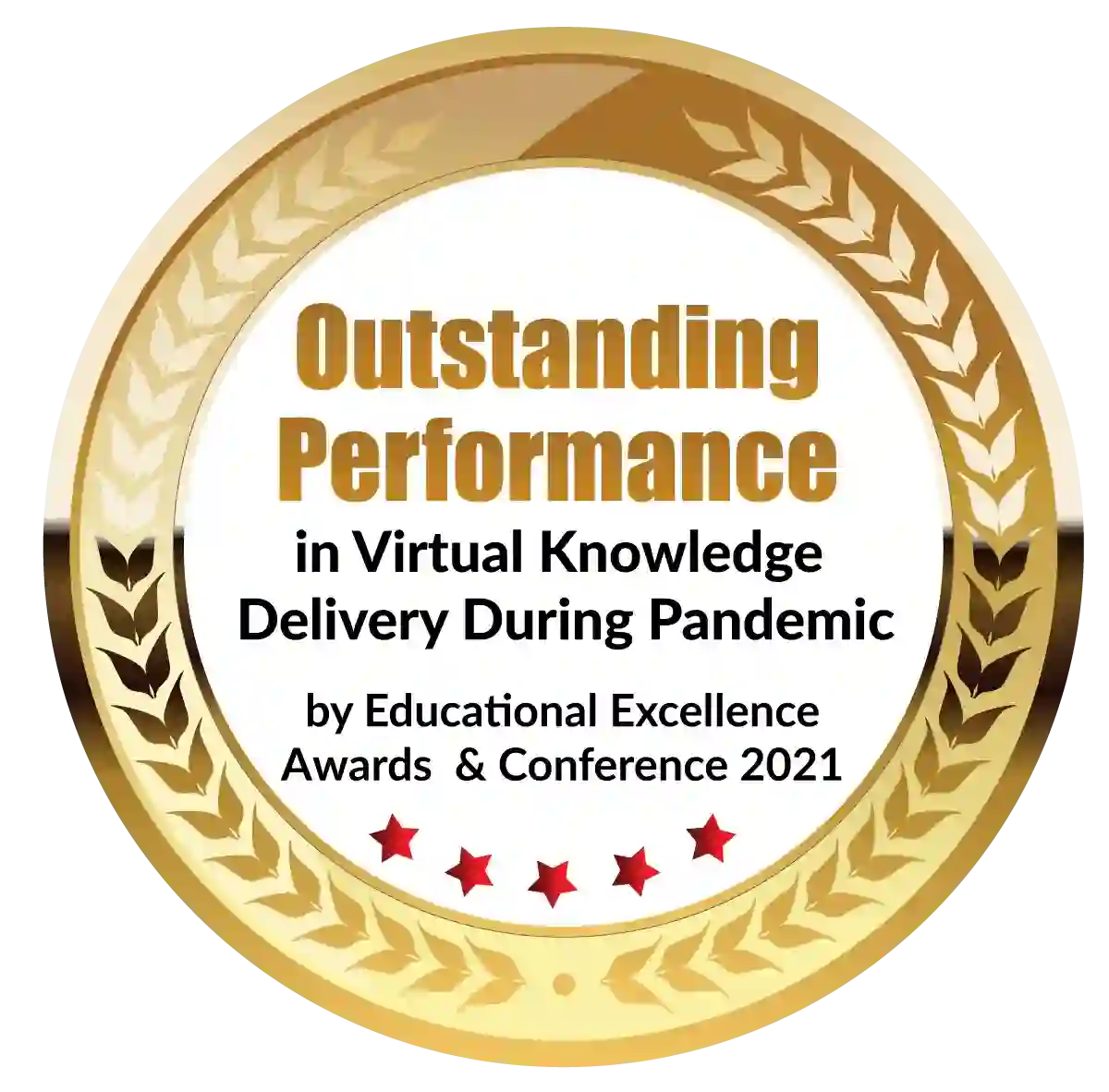 Outstanding Performance in Virtual Knowledge Delivery During Pandemic by Educational Excellence Awards & Conference 2021