Students Trained & Placed
Kitchen Training Facility
International & National Internships only at 5-star Properties
One to One Corporate Mentorship
An Entrepreneurial Culture at the Campus
Dignified with Rankings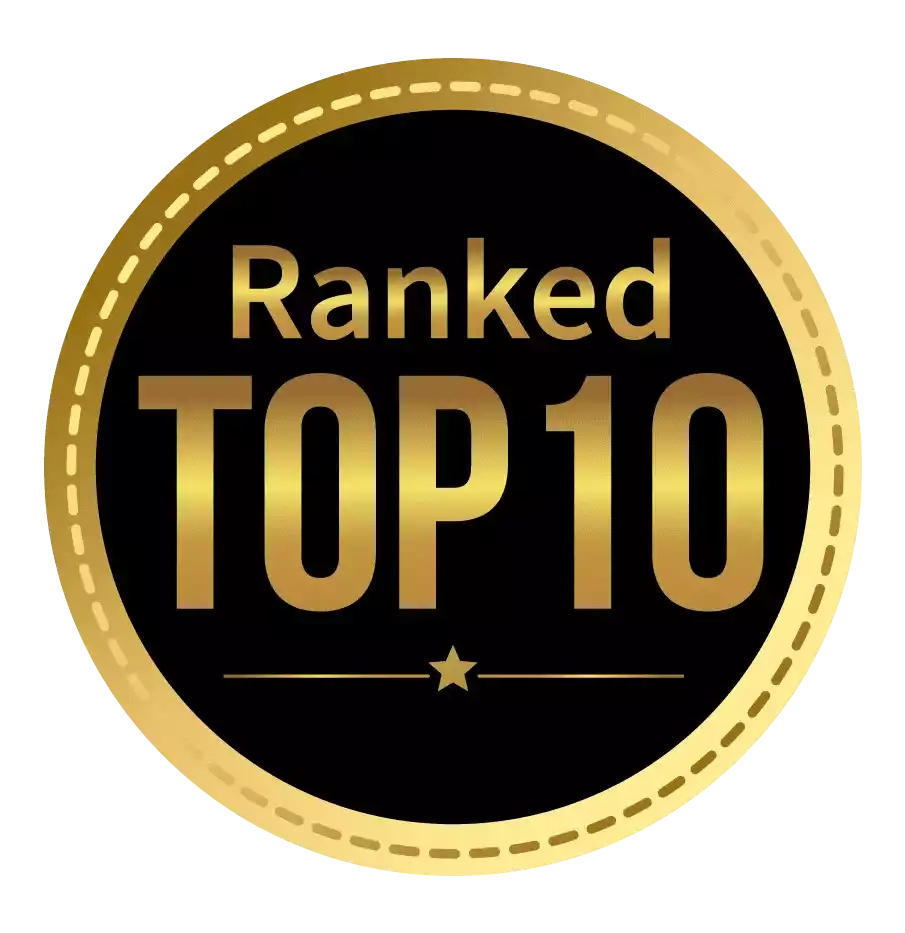 Amongst India's most promising Hotel Management Institute by Higher Education Review 2022
---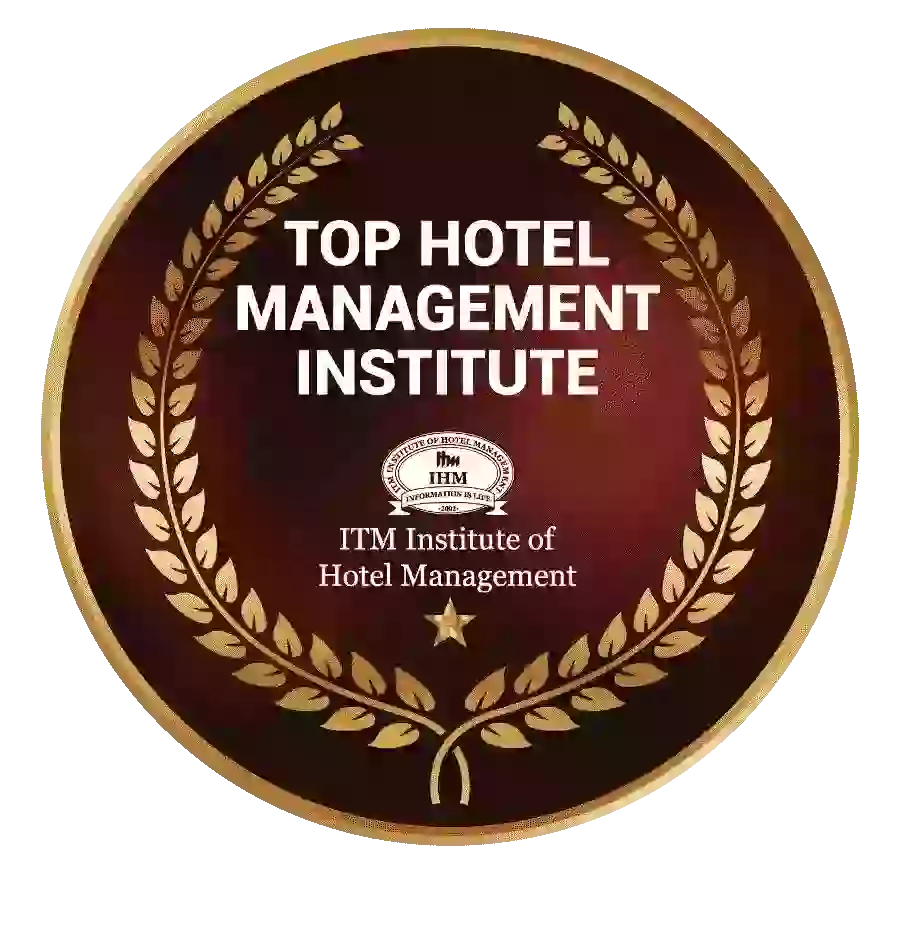 Ranked Top Hotel Management Institute awarded by Times Education Icon 2022
---
Quality Education, Outstanding Administration & Leading Infrastructure by Educational Excellence Awards & Conference 2021
---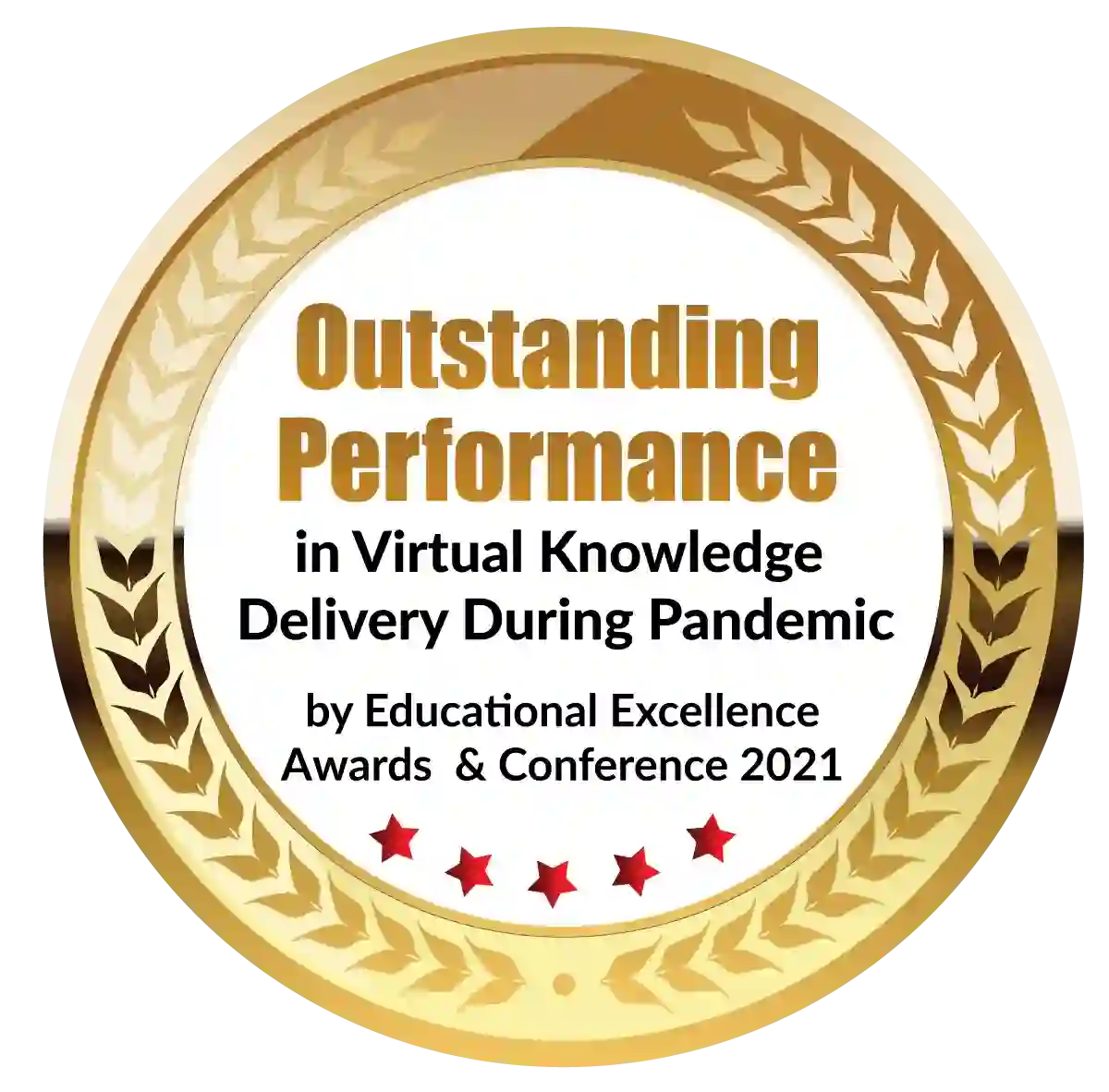 Outstanding Performance in Virtual Knowledge Delivery During Pandemic by Educational Excellence Awards & Conference 2021
Interior design has emerged as a distinct field concerned with improving living circumstances via the creation of environments that incorporate aesthetic considerations as well as ethnography and ergonomics. By integrating creativity, visual sensitivity, and technological features, interior design aids the developing utility and quality of interior environments. Graphic design, industrial design, and landscape architecture are all fields that are connected to interior design career. Home decor, residential design, and commercial design are the three primary areas of interest in interior design. Interior design programmes teach students about design aspects and concepts, architectural design and surveying, interior planning, and graphic approaches for interior design.
Interior design degrees provide students with the ability to be creative as well as have strong interpersonal skills. Interior designers are typically well-organised individuals who pay close attention to detail. In terms of technical abilities, these students must be able to perform computations and use design software tools. An interior designer must understand how texture, colour, lighting, and other aspects combine and interact in order to choose the most practical materials and products for creating and furnishing living spaces. Interior designers, landscape decorators, event planners, exhibition designers, and other professions are common as interior design career for Bachelor of Interior Design graduates.
A bachelor's degree may be right for you if you want to develop specialised expertise in interior designing. The majority of programmes last four years, and institutions all around the world provide intriguing degrees to make the  individuals an alround asset. 
Let's understand in detail about an Interior Design Bachelor's Degree,
This programme is for students who are enthusiastic about decorating the interiors of homes, offices, and other locations. The course is an opportunity to explore visual and art-related aspects as part of the degree. You'll study colour theory and art history, as well as attend drawing and sketching lessons. Many of the courses will be technical in nature, allowing you to obtain hands-on experience that will be useful when you start your career. There are several advantages to earning an interior design degree. You will be more suited to deal with high-profile clientele if you have a bachelor's degree. You will also find numerous job opportunities in an easier way after you are qualified with a Bachelor of interior design course degree. Many people operate as independent interior designers and develop a customer base. Others look for work as interior designers in firms that require them. You may, for example, work for a home builder or a hotel company.
If this seems like an interesting career route for you, it's critical to select the suitable online/offline programme for interior design career. There are various possibilities from which you can pick. Bachelor of Arts in Interior Design, or B.A. (Interior Design), is a course that is highly in demand. It is an undergraduate interior design programme. The Interior Design Bachelor of Arts programme is founded on a concern for people and the construction of interior environments that complement human activities and ideals. The goal of the Bachelor of Arts in Interior Design degree is to raise understanding of the design's practical and aesthetic aspects.
Interior design students learn design concepts, colour theory, space planning, and drawing, as well as industry-standard software, in the Bachelor of Arts curriculum. The Bachelor of Arts degree programme in Interior Design is designed to expose students to a variety of tasks that they may encounter later in their careers. The programme is for students who want to pursue a career in the arts. It is designed to prepare students for careers in the field on a global level. Students may work on real-world projects that are as close to a working design studio as possible, with each project being presented to and evaluated by practical experts. It focuses on the concept of transforming a blank space or an area into an environment that is acceptable for each individual based on their wants and desires. It also covers the fundamentals of planning and design, as well as the fundamentals of architectural concepts, in order to offer a full grasp of various types of spaces and their requirements.  It is a four-year undergraduate programme in interior design. Interior design is the art of selecting items, colours, materials, styles, and fabrics to adorn rooms, residences, and workplaces, among other places. Bachelor of interior design course details an eight-semester four-year degree programme that includes both practical and theoretical courses. This programme is open to those who have completed their 10+2 in any subject. After completing Class XII from a recognised board or university, students can pursue B.I.D. Aspirants will be required to take an aptitude test, which will be administered by a variety of universities and colleges. One of the following methods of admission is used. Admission takes place through entrance exams like NID DAT, CEED, AIEED, NATA, etc. Scores in these entrance exams and/or Class XII percentage are considered for admission to B.I.D. In most of the institutes the candidate's performance in a relevant entrance examination, and the following round of counselling is the admission criteria. According to the available statistics of India Today, more than 1 lakh interior designers are needed in India currently, including freelance designers. This ultimately makes interior designing a rewarding career choice. The major employment opportunities in the business include architectural and construction firms, as well as furniture makers. An entry-level interior designer may expect to make roughly 4 lakh per year, whereas a senior interior designer can expect to earn up to 30 lakh per year. Top interior design courses include a diploma in interior design, a bachelor's degree in interior design, and a master's degree in interior design. Candidates who successfully complete the course can collaborate with an architect on specialised projects requiring Interior Designing. They can operate as consultants on their own with little investment. They might also work as teachers at institutes that provide Interior Designing training. The programme helps students develop key skills for working as a designer, such as conceptual and creative thinking, which is at the heart of all good design, as well as technical know-how and analytical abilities.
Being an interior designer is very challenging. It requires a perfect blend of various skills.
Interior designers should be able to communicate ideas through a variety of media and have the skills to work with a wide range of clients with different needs and demands. This is the course for you if you're interested in the design and evolution of interior spaces in relation to their overall architectural composition. You'll learn how to employ structure, colour, and light to create settings that are practical, helpful, and stimulating. Because they deal with a variety of people during their careers, design students also have strong interpersonal and creative skills.
Interior designers have a variety of career options after interior design course,
Furniture designers:
The job of a furniture designer, like that of other interior designers, is multifaceted, ranging from drawing and planning to creating models and prototypes. Individuals or a group of a company's suppliers may be its clientele. Custom furniture is part of their profession, and they make it to match a space in a house, a showroom to emphasise or complement a product, or an office. Many furniture designers have backgrounds in architecture, construction, and handicraft. Wood, metals, fibres, and textiles are among the materials they employ.
Designers of kitchens and bath:
The kitchen designer is in charge of the room's aesthetics and functionality. To select a precise floor plan, they may collaborate with general contractors or architectural designers. They must be aware of practical features such as kitchen temperatures of the goods being used, equipment upkeep, and replacement processes. They must also strike a balance between the appearance and practicality of the things  They recommend to their customers, a unique formulated kitchen design to match all their needs. For those who enjoy cooking, it's one of the most enjoyable interior design careers.
Designers for the corporate:
The workplace is almost like a second home for folks who work at a desk. As a result, it's critical for businesses to create workplace space that meets the demands of their employees. Wouldn't it be a problem if thirty people had to share a single restroom stall? Furthermore, wouldn't too many individuals jammed into small, closely spaced cubicles make employees unhappy? Companies may welcome their staff into workplaces that are wisely and effectively planned, optimising the usability of a given area, with the aid of a corporate interior designer who specialises in creating office spaces.
Designers for the Healthcare:
Visiting a hospital or doctor's office is never enjoyable, but it's considerably worse when you're welcomed by outdated, damaged tiles, obnoxious fluorescent lighting, and uncomfortable waiting room chairs. Isn't it much more relaxing to stroll into a warm, well-designed environment? If this is something that interests you, you might want to pursue a career in healthcare interior design after you finish your interior design programme.
Sustainable and eco-friendly space Designers: 
Sustainable design is becoming more crucial than ever as global environmental problems become more relevant. Sustainable designers strive to reduce the environmental effect of the materials they use while still creating attractive goods. A sustainable designer may, for example, use bamboo flooring instead of hardwood or create a rooftop garden. Decorators may also opt to furnish homes with items produced of recycled resources. Sustainable interior designers are concerned with safeguarding the environment in their work, but they must also consider variables such as how different types of paint, flooring, and furniture affect indoor air quality. Sustainable interior designers not only reduce environmental effects, but they also reduce the risk of inhaling hazardous substances that can cause health problems.
Light designers:
A lighting designer's task is to make sure that there is enough light in the area or place in issue. This is one of those interior design occupations that requires some significant scientific knowledge. Basic wiring expertise or working with a licensed electrician is required. It's crucial to understand schematic designs and ornamental goods like lighting fixtures, shades, and luminaries. It is highly recommended that you have a thorough understanding of all types of lighting.
Event designers:
Event designers are interior designers who work in museums, libraries, galleries, and historical institutions. These designers are increasingly working in retail stores and boutiques, where they create situations that best represent the object being sold. They deal with exhibit layouts or developing a specific theme for the show and its customer. The exhibition event designer assembles and instals the show or display's equipment. The major décor of the display is also decided by the exhibition designers. A thorough understanding of modular stand designs and 3D imaging is required. Many of the models are made specifically for the display. The exhibition designers can also be thought of as floor managers, as they maintain track of the "traffic" around the displays.
This is just a glimpse through the career opportunities in interior designing you can further explore the wide opportunities and choose your career path. 
Dignified with Rankings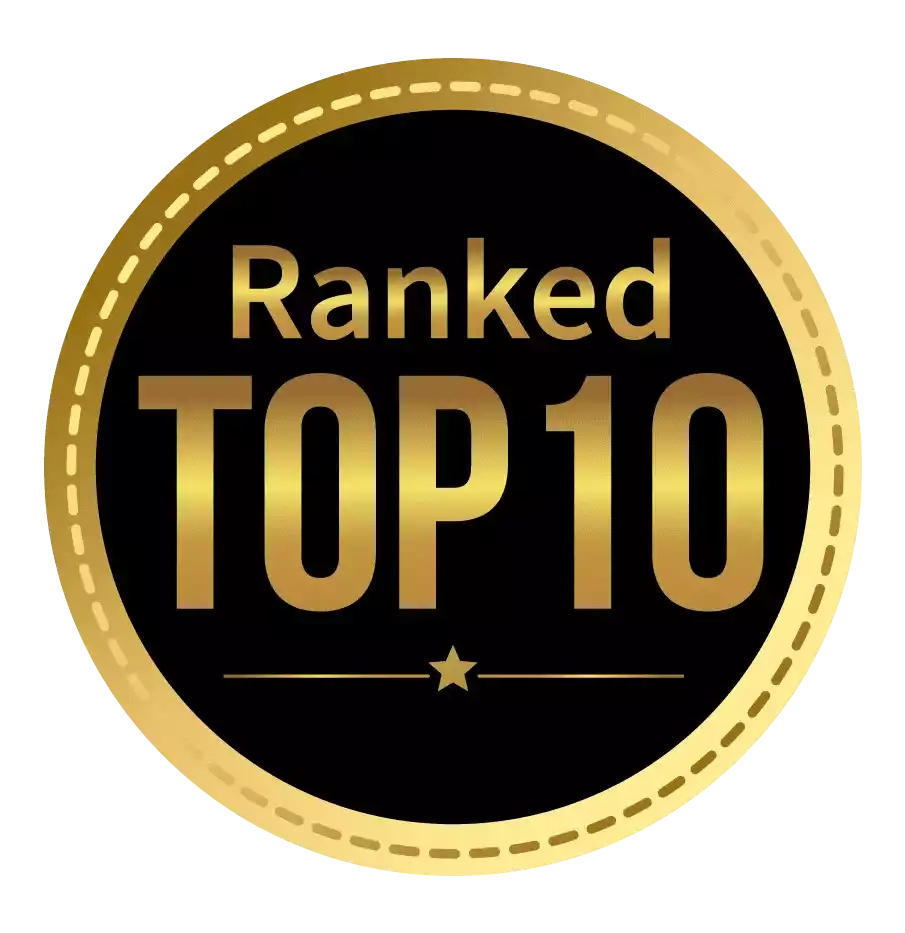 Amongst India's most promising Hotel Management Institute by Higher Education Review 2021
---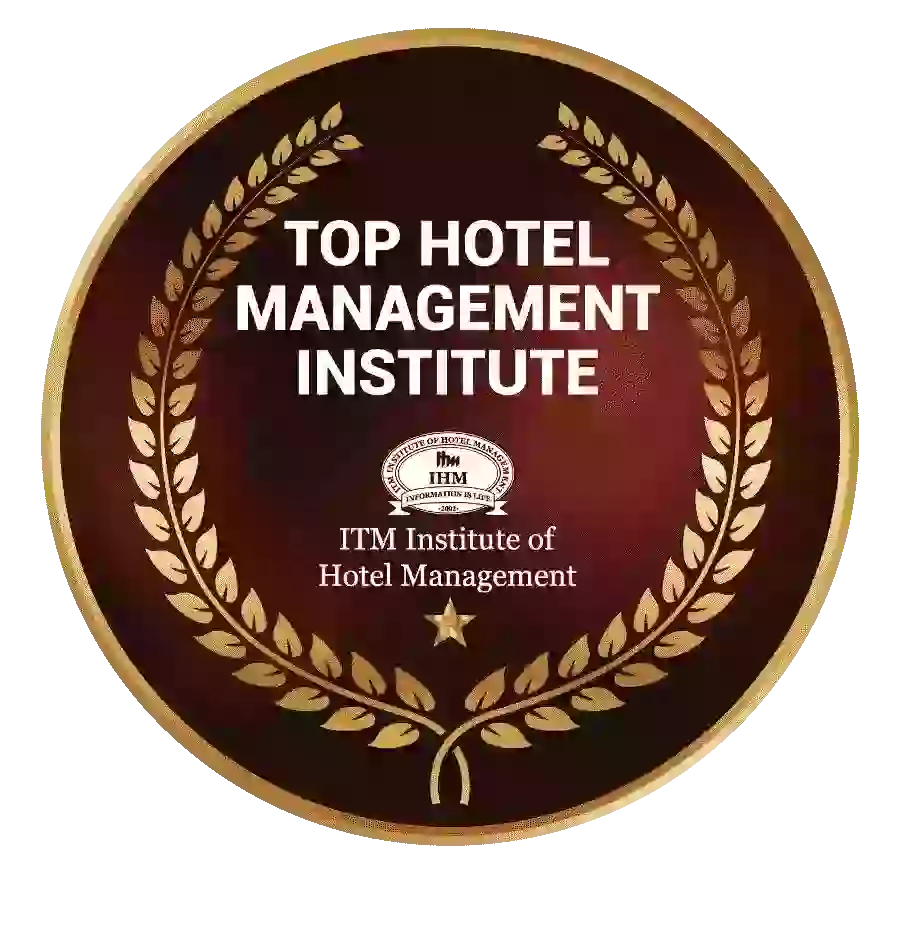 Ranked Top Hotel Management Institute awarded by Times Education Icon 2022
---
Quality Education, Outstanding Administration & Leading Infrastructure by Educational Excellence Awards & Conference 2021
---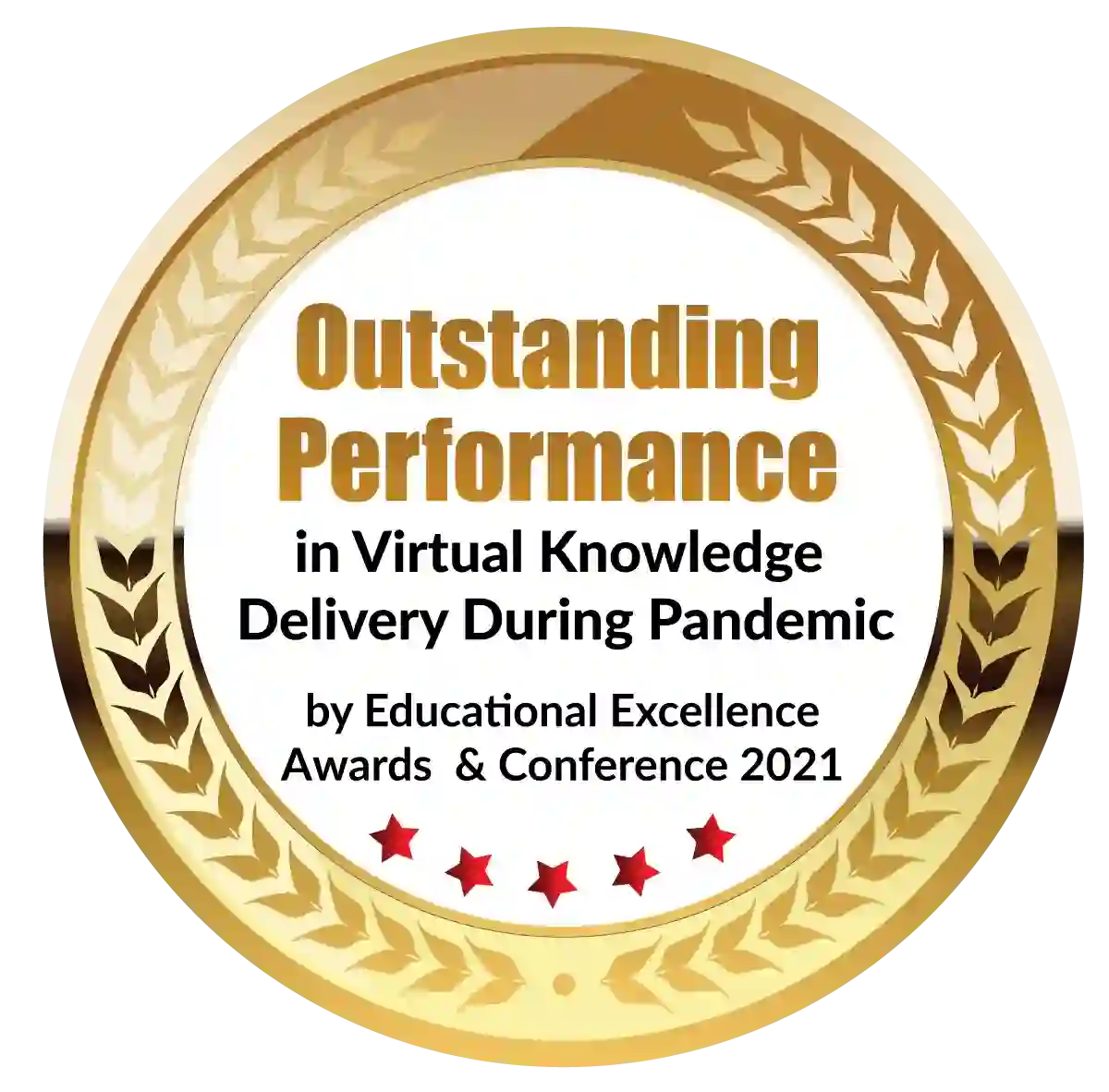 Outstanding Performance in Virtual Knowledge Delivery During Pandemic by Educational Excellence Awards & Conference 2021