Students Trained & Placed
Kitchen Training Facility
International & National Internships only at 5-star Properties
One to One Corporate Mentorship
An Entrepreneurial Culture at the Campus
Dignified with Rankings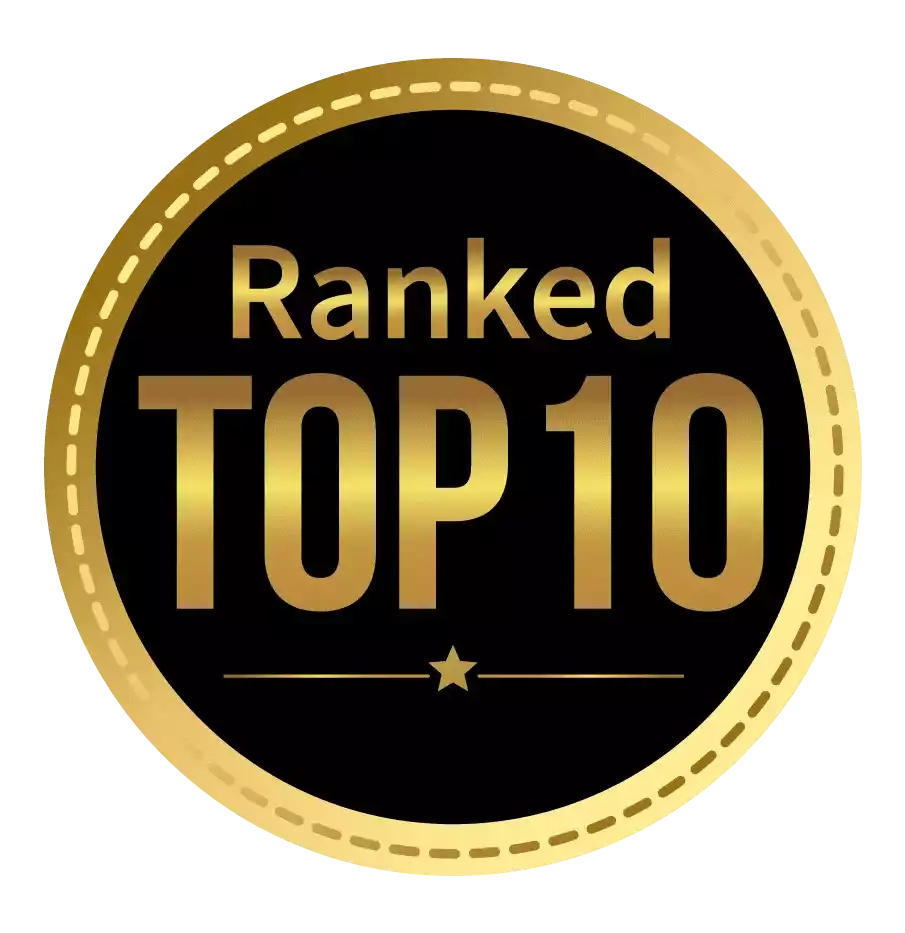 Amongst India's most promising Hotel Management Institute by Higher Education Review 2022
---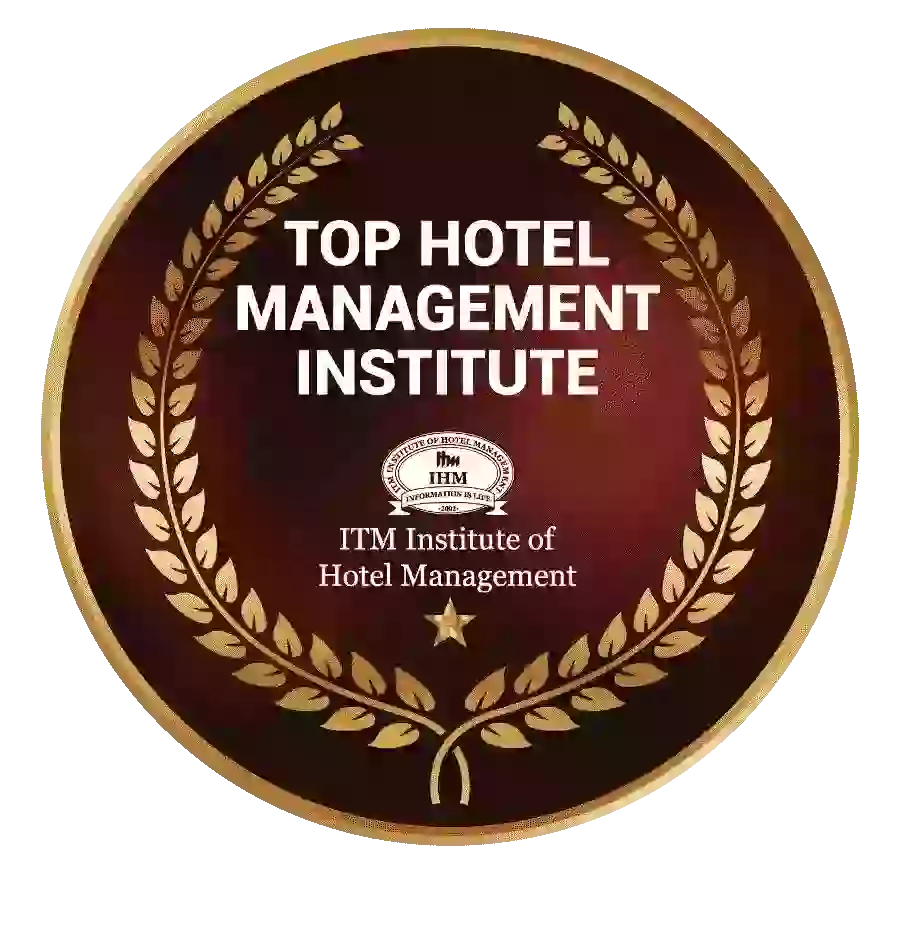 Ranked Top Hotel Management Institute awarded by Times Education Icon 2022
---
Quality Education, Outstanding Administration & Leading Infrastructure by Educational Excellence Awards & Conference 2021
---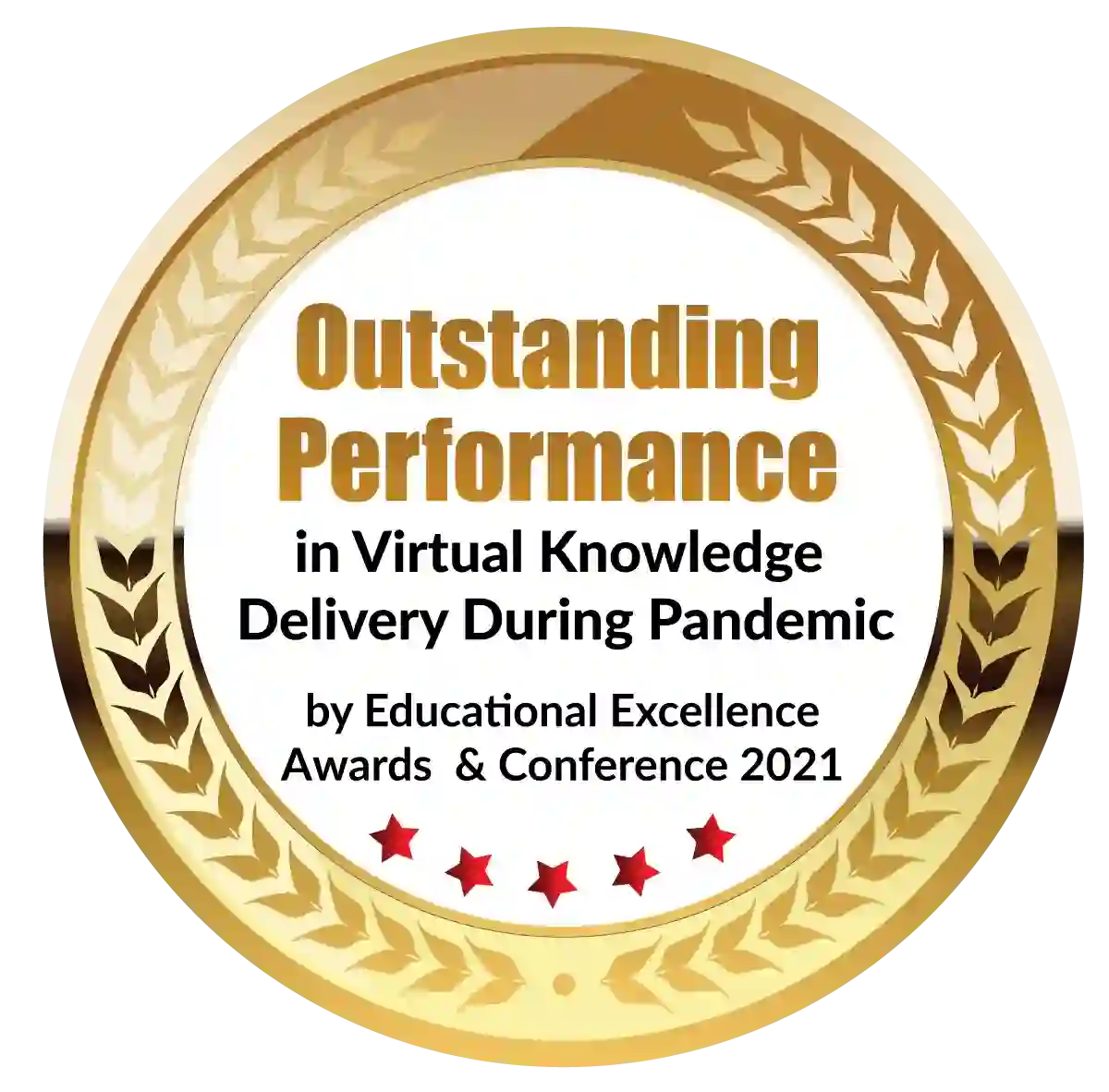 Outstanding Performance in Virtual Knowledge Delivery During Pandemic by Educational Excellence Awards & Conference 2021
Interior design is a rare blend of science and art. An interior design graduate uses scientific theories and principles to create aesthetic work. They use their creativity to improve building interiors and come up with a variety of distinctive and innovative designs and ideas. Both undergraduate and graduate degrees are available in these programs. Those who enjoy designing and have a penchant for word art will be successful in the world of design. From simple sketches on a sheet of paper, the applicants must be able to envision their goals and transform their ideas into reality. BSc interior design is one of the most popular degrees. The course covers a wide range of topics in interior design and business, both basic and advanced. Let's take a look at everything you need to know about interior design with a BSc.
About the BSc interior design
BSc Interior Design is a Fashion and Interior Designing undergraduate degree. This course describes a collection of connected tasks that include transforming an interior space into an appropriate setting for a variety of human activities. Classroom lectures, studio works, design competitions, exhibitions, creative workshops, project reports, market surveys, and internships for practical experience in the design sector are all part of the program's delivery style.
The course is classified as a B.Sc. and hence has a similar application process. The course format instructs students on how to construct effective and comfortable spaces for the benefit of all people.
What is a BSc interior design?
It's a three-year program that includes a qualified and quantified syllabus as well as disciplines that fall entirely within the realm of interior design and its formal and subjective application.
Aspirants who have finished their graduation in any subject domain can apply for the BSc interior design program by taking a national-based entrance exam such as the NIFT Entrance Exam or the CEED conducted.
A BSc interior design provides knowledge of design ideas and aspects, as well as an awareness of color psychology.
Students are given exercises that encourage them to think creatively and innovatively, which is the most important skill for success in the field of design.
The following are some of the subjects that are covered in the BSc interior design curriculum:-
Management & Entrepreneurship Development
Restaurant & Bar Design
Estimating and Budgeting
Landscape Design
Candidates must be able to work well with others because they will be communicating with customers to determine what they want and need in a place, and then presenting their ideas for engagingly achieving those goals.
The BSc interior design syllabus includes topics such as a good grasp of 3D and 2D composition, exact size judging abilities, newest designs, and innovations, and in-depth material knowledge. The main focus of this lesson is on drawing technical figures.
Candidates should have artistic talent and style since they will be required to produce sketches of their proposed space designs for BSc interior design.
Because the procedure frequently involves using computer programs to create two and three-dimensional representations, CAD expertise may be beneficial.
Another significant factor is organizational abilities, which are necessary because they must accomplish a variety of duties and collaborate with a variety of people.
Why should you pursue a BSc interior design?
You can choose to specialize in corporate environments, restaurants, hotels, hospitals, or other healthcare institutions, or you can focus on home design.
As one's profession progresses after graduation, one may develop a predilection for one form of specialty over another.
Self-employment or contract work on top of jobs at design firms are viable options for them. You must assess the risks and advantages for yourself while determining where you wish to work.
Further studies in BSc interior design, such as a Master's degree in Master of Science [M.Sc], are available to the aspirant.
They are most likely to find work in commercial environments including schools, corporations, hotels, and hospitals. Other work options for applicants with a BSc  Interior Design)are listed below:
Interior Designer
Furniture Designer
Visual Merchandiser
Exhibition Designer
Eligibility Criteria for BSc Interior Design:
The applicant must have completed his or her (10+2) Secondary and Higher Education with a minimum of 50% in each subject for BSc interior design.
Other colleges/universities may have different standardized eligibility criteria for the same course admission procedure.
For the admissions procedure, the applicant must bring their legal/personal documents with them.
Admissions to the  BSc interior design program are as follows:
The entrance examination and merit-based admission to the BSc interior design program are both required.
Some colleges provide both direct admission and entrance-based admission. However, only a few universities require candidates to have taken any of the relevant BSc interior design entrance exams.
Candidates applying for the BSc interior design program should have their results from the individual Entrance Exams required by the selected/opted Universities available before applying.
Admissions applications can be found on the University's website or in person at the Admissions Office. Candidates must fill out the relevant details in a way that matches the information on the current documents.
Candidates are encouraged to review the list of BSc interior design entrance exams offered by various universities. 
Candidates should also make sure they have the required minimum score for the Education Eligibility criterion for BSc interior design.
The All India Entrance Examination for Design (AIEED) is a test that is taken to get admission to undergraduate design programs in India. Typically, this exam is conducted in January and April. NATA, CAT, and MAT results are also accepted by some universities.
BSc Interior Design Entrance Exams
All India Entrance Examination for Design (AIEED)
NATA
CAT
MAT
Common Entrance Examination for Design (CEED)
The pattern of the BSc Interior Design Entrance Exam
Aspirants should have a thorough understanding of what the exam is about and its many elements before preparing for it. Completing the examinations within the time limit provided by the candidates would serve as a significant motivator for them. In most cases, the paper will be worth a total of 100 points. Each person has been given two and a half hours to complete the questions. The following are the themes covered in this paper:
General ability: This section includes quantitative analysis, English understanding, and communication abilities. This test will last 30 minutes (11 am to 11:30 am). The part has a total of 30 marks.
Managerial ability: This section includes both general knowledge and reasoning ability. This section should take about an hour to finish (11:30 am to 12:30 pm). A total of 30 points are available.
Ability to be creative: This component must be completed in under an hour (12:30 pm to 1:30 pm). This section has a total of 40 points.
BSc interior design Scope and Placement Opportunities
Students who are passionate about putting their ideas on paper and finding practical ways to make them a reality can discover various work options with a BSc interior design. Students that excel in 3D design software have a plethora of possibilities available to them, as 3D artists are in high demand in today's market.
Students have the option of working in the private or public sector or starting their own business and becoming self-employed. Both areas provide advantages that can aid prospective BSc interior design professionals in their careers. Degree holders can work in a variety of fields, including:
Architectural Consultancies
Builders
Bureau of Town Planning
Organizers of exhibitions
Studios
Consultancies in the private sector
Chains of Hotels
Hotels
Work on Regional and Metropolitan Development
Job Profiles and Job Description BSc interior design
Students who have completed a BSc interior design can work in the following fields:
Designer of Interiors
An Interior Designer is expected to make the most use of a space while maintaining the area's style and look.
Designer of furniture
Furniture Designers do study and design new furniture styles using various components as inspiration in a functional manner.
Visual Merchandiser
Visual Merchandisers promote retail brands, products, and services by communicating visual concepts.
Designer of an exhibition
An exhibition designer is responsible for designing exhibition booths in such a way that the company's idea or product sells the most and is appealing enough to grab the attention of potential customers.
Landscape Architect
Landscape Designers plan and create open places such as terrace gardens, courtyards, and other outdoor areas that are both functional and visually beautiful.
Artist in 3D
2D drawings are converted into 3D designs, which are then presented to clients for approval.
Designer (CAD)
The CAD Designer's job is to create technical drawings that the masons can understand.
BSc interior design top recruiters 
Some companies value new ideas and will pay a BSc interior design degree holder well. The following are a few of these businesses:
Sleek
Hafele
Greenply
Natuzzi
Studio Skets
Arcop
BSc interior design colleges in Mumbai are available to those interested in pursuing a profession in this sector of design. They will learn to visualize and present more effective and career-oriented ideas and plans. The program at Mumbai's design institutions is structured in such a way that it covers all of the areas necessary for obtaining excellence in the profession.
Dignified with Rankings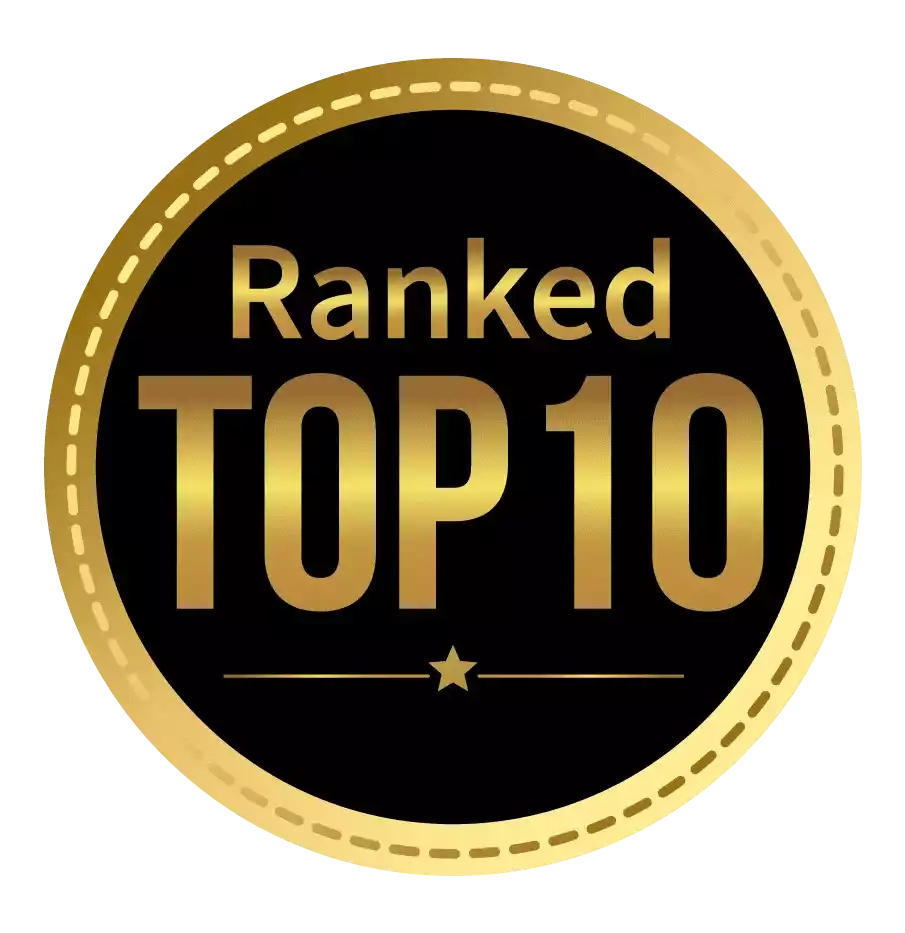 Amongst India's most promising Hotel Management Institute by Higher Education Review 2021
---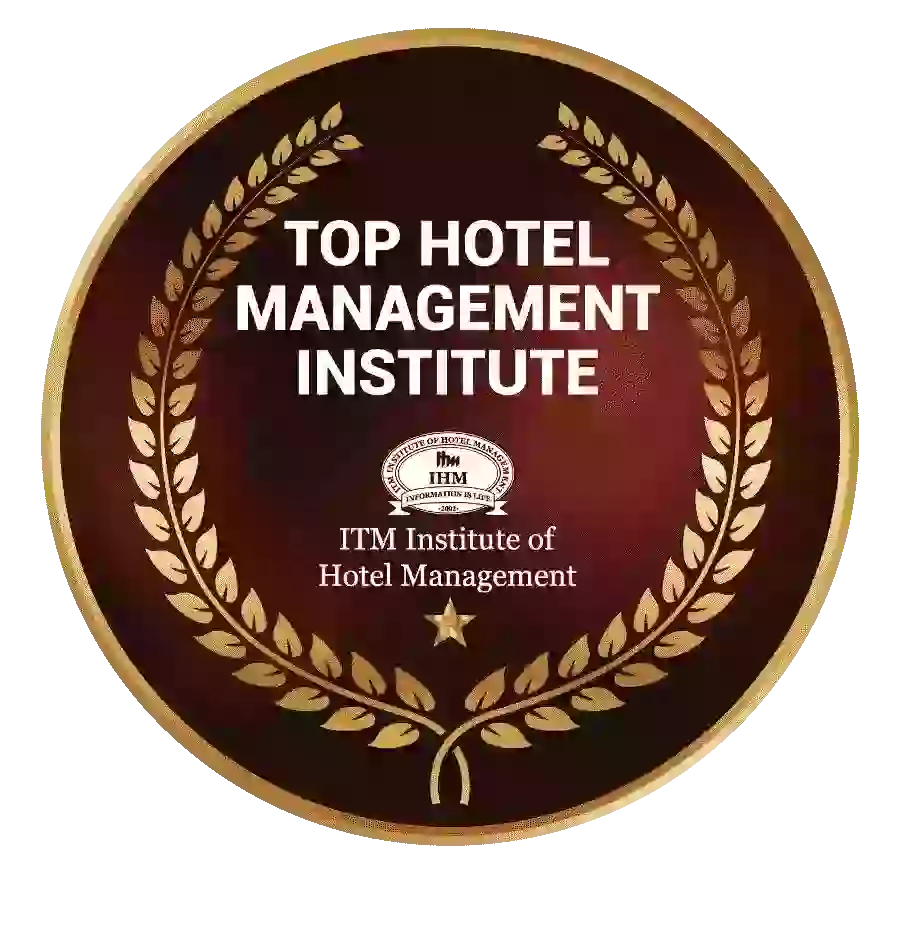 Ranked Top Hotel Management Institute awarded by Times Education Icon 2022
---
Quality Education, Outstanding Administration & Leading Infrastructure by Educational Excellence Awards & Conference 2021
---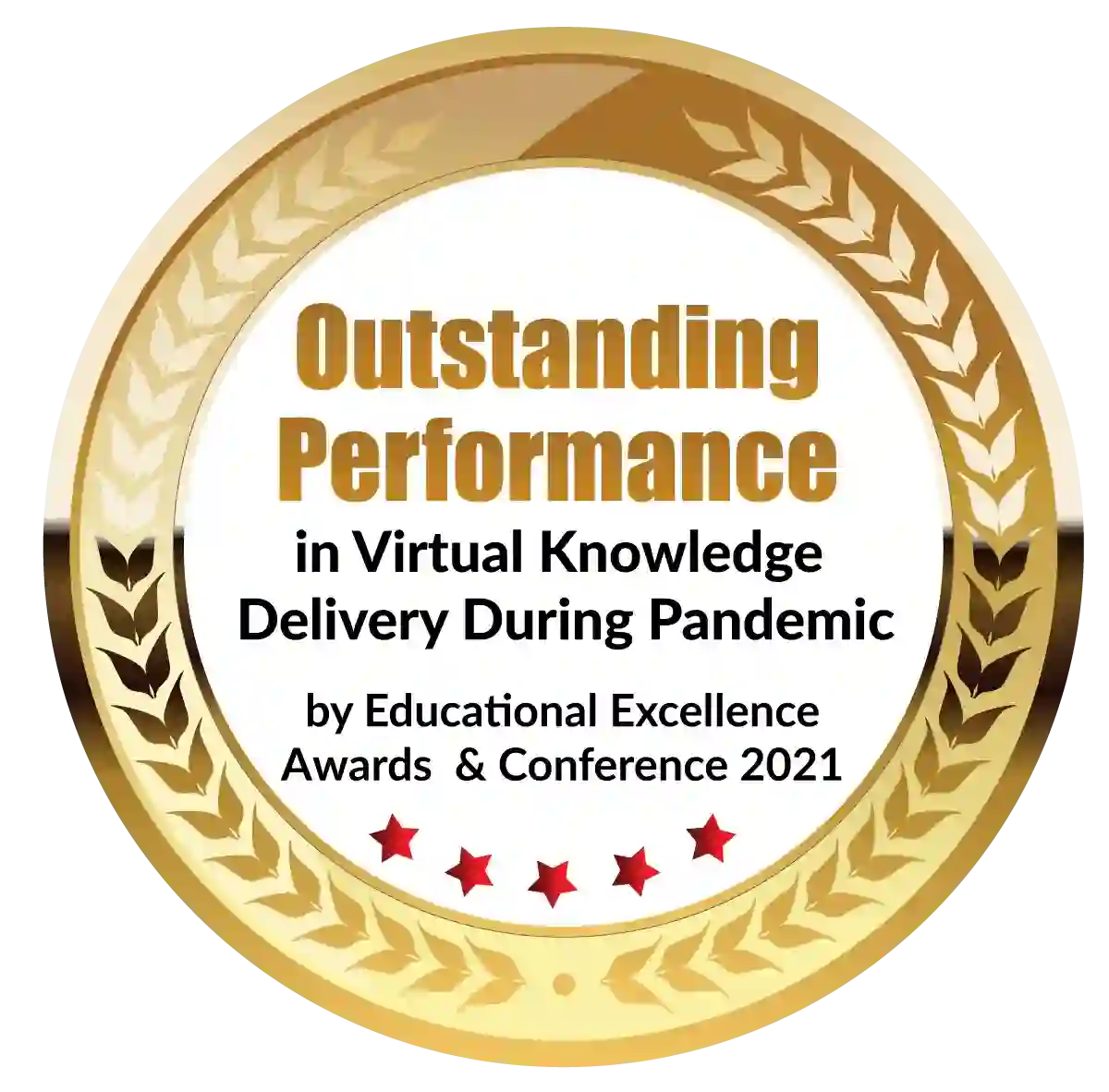 Outstanding Performance in Virtual Knowledge Delivery During Pandemic by Educational Excellence Awards & Conference 2021