Students Trained & Placed
Kitchen Training Facility
International & National Internships only at 5-star Properties
One to One Corporate Mentorship
An Entrepreneurial Culture at the Campus
Dignified with Rankings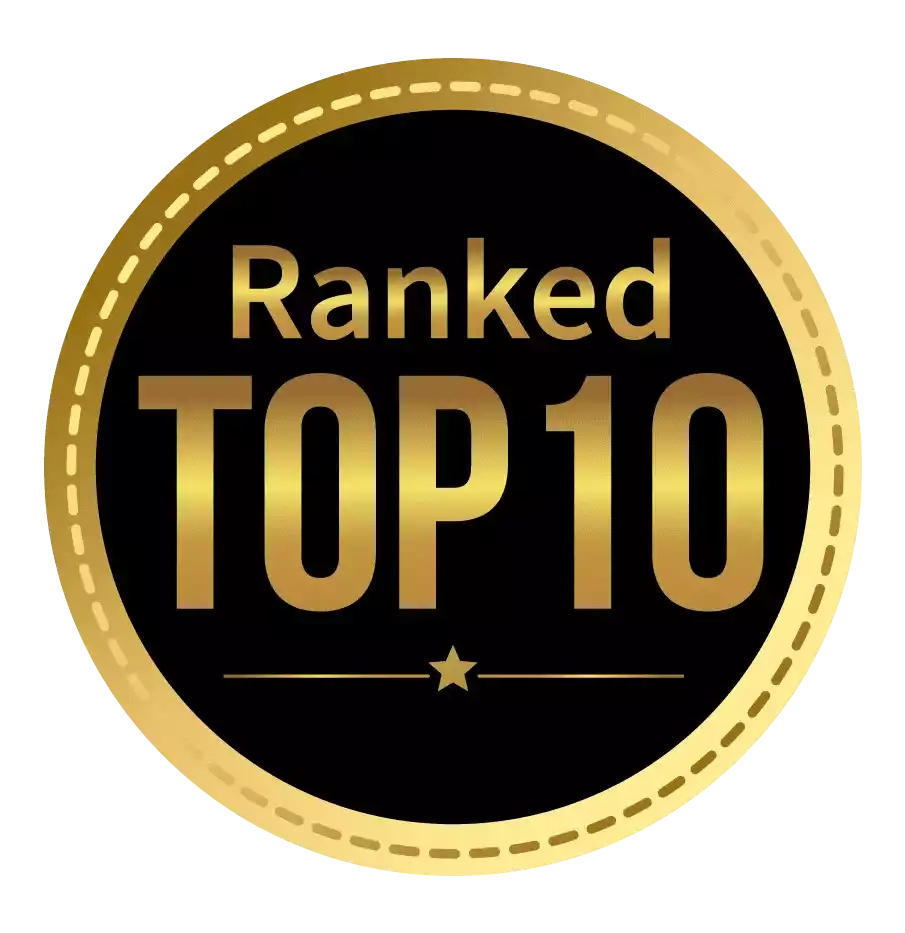 Amongst India's most promising Hotel Management Institute by Higher Education Review 2022
---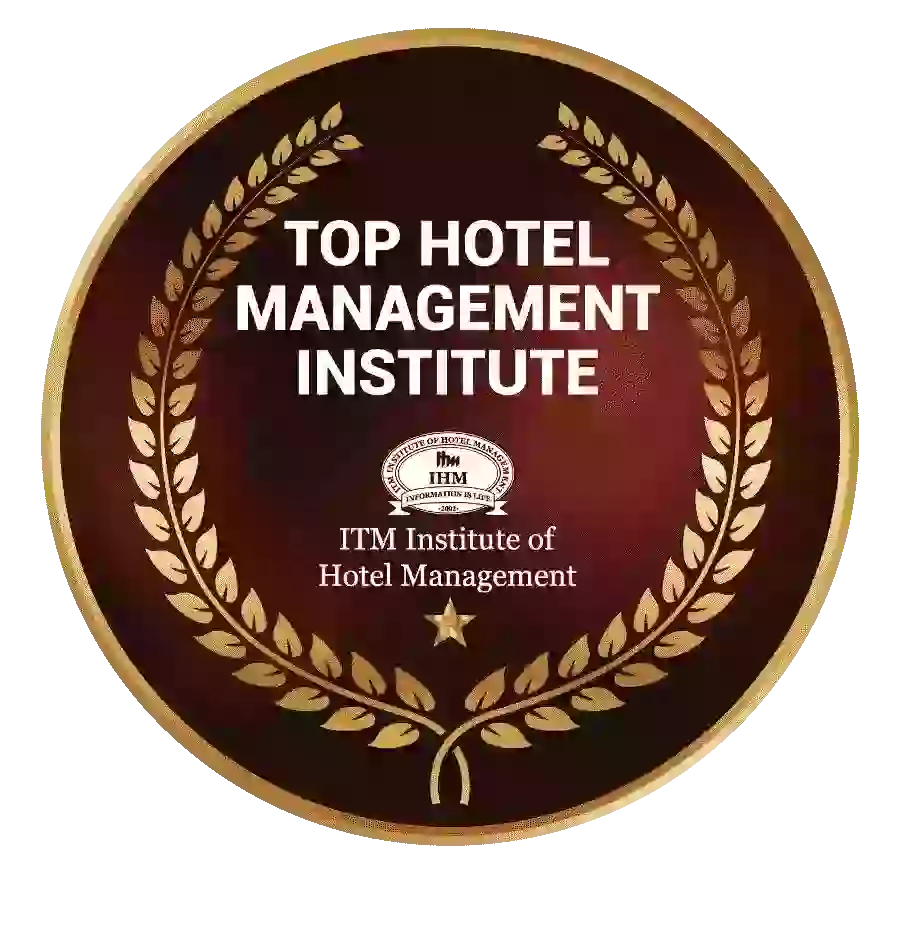 Ranked Top Hotel Management Institute awarded by Times Education Icon 2022
---
Quality Education, Outstanding Administration & Leading Infrastructure by Educational Excellence Awards & Conference 2021
---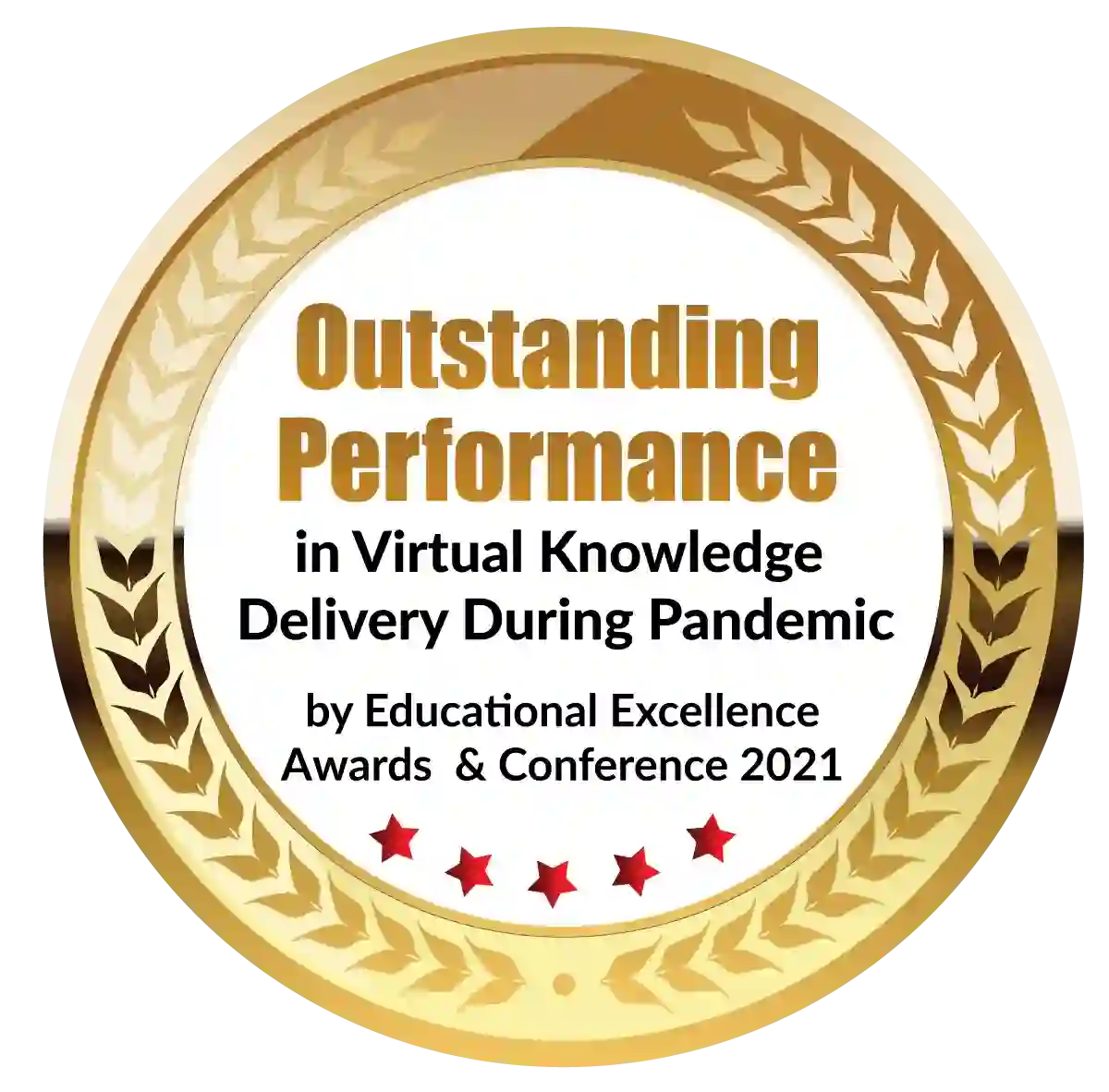 Outstanding Performance in Virtual Knowledge Delivery During Pandemic by Educational Excellence Awards & Conference 2021
Fashion design is undoubtedly one of the most popular design specialties among students. Thousands of students apply to fashion design courses from a reputed design college each academic year in the hopes of developing relevant knowledge and abilities. These courses are aimed to teach students about the many facets of design so that they can make maximum professional and creative use of their skills and talents. 
Following graduation from school, students have the option of enrolling in a variety of fashion design courses. B.Des in Fashion Designing, B.Arts in Fashion Designing, B.Science, and B.Fashion Technology are some of the options available to choose from. Students can also choose from a variety of diploma and certification courses. 
There are a variety of reasons why students choose to pursue fashion design courses from a reputed design college after graduating from high school. The following are some of the most acknowledged reasons for choosing a degree in this field - 
1. Wide Range of Opportunities 
Students in the field of fashion design have a wide range of options for making money in the industry. In the recent decade, a greater emphasis has been placed on dressing correctly and bearing oneself properly. The number of people who are interested in improving their appearances and wearing clothing that emphasizes their personality is gradually increasing. As a result, fashion designers from a good design college that can cater to the needs of the masses are in demand.
2. Working in a Dynamic and Challenging Field
Fashion design is a field that is always evolving and changing. Fashion designers are required to be on top of their game in terms of the designs and trends that crowds are interested in, given the number of trends that emerge every day. Many people choose this career because of the obstacles they will experience, which can make working in this industry fascinating and different from traditional 9-to-5 occupations. The reward is often received in terms of satisfaction and excellent pay, especially if you graduate from a good design college. 
3. Embrace Your Skills 
Fashion design is an excellent choice for those who enjoy utilizing their imagination to create and work with new things. Individuals can express their creative side in a variety of ways, including designing a wide range of works and catering to the needs of people all over the world. Students can choose to design anything they want with a degree in fashion designfrom a good design college (fees for fashion design courses vary by the university), from shoes to scarves, accessories, and clothing.
In addition to the aforementioned benefits, students who enroll in a professional fashion design college will have the opportunity to study with industry experts and professionals.
It is, nevertheless, necessary to complete education at a reputable fashion design college to enter this area successfully. Choosing the correct course and college is critical for gaining the skills needed for professional success in this fast-paced industry.
The right fashion technology and fashion design college can help lay a strong foundation for the industry. When choosing a design college, keep the following three points in mind:
1. The Reputation of the Design College and the Course
Before beginning the application process, it is critical to assess the college's reputation as well as the worth of the design degree offered. The course curriculum, academic excellence, and faculty quality are all highly regarded at most design colleges.
Going through multiple websites and speaking to alumni from the design college can be a wonderful approach to ensuring high-quality education is given. On the official website of the most reputable universities, you will find a list of alumni as well as information about the staff and their qualifications.
2. Associated National & International Accreditation
A large number of national and international accreditations is an excellent place to start when looking for a design college in India. The National Assessment and Accreditation Council (NAAC) accredits a majority of different design universities in the country. 
Keeping an eye on this and other accreditations will help you narrow down the universities accessible and choose a high-quality design institute.
International accreditations can also allow you to continue your degree overseas or seek employment opportunities in another country. This is an excellent way to develop your knowledge, skills, expertise, and experience of international happenings in the field. 
3. Low Student-to-Faculty Ratio
The student-to-faculty ratio is computed by dividing the number of university students by the number of academics on staff. The student-to-faculty ratio is a major predictor of the kind of education you can expect to receive from a good design college.
A design college with a low student-to-faculty ratio are frequently among the greatest options for your education.
A low student-to-faculty ratio also ensures that you receive one-on-one attention from mentors and industry experts. This is one of the best ways of developing knowledge and skills that are currently in demand in the industry. 
4. Reasonable Fees
A respectable fashion technology and fashion design college will have a reasonable course pricing structure that does not compromise the quality of the education delivered. The pricing structure should also be defined, allowing you to budget for the course well in advance of the start date of the degree from the design college.
The total cost of obtaining the qualification is decided by the course's affordability and the institution's affordability. The fees are also a useful tool for calculating your return on investment once you have been employed. Return on investment is often calculated by comparing your salary after completing graduation from a design college versus the amount you were paying for your fashion design degree on an annual basis. 
5. Placement Opportunities
Finally, the placement statistics of a fashion technology & fashion design college will have an impact on the types of opportunities open to you. Every year, a variety of organizations will hold placement drives at a good design college to hire graduates from the existing pool.
Companies often seek to hire students who have recently graduated from a good design college. This is because these students have recently-acquired knowledge and an excellent understanding of how the industry theoretically works. In most cases, graduates will also have relevant exposure to the field via compulsory internship projects that are conducted as a part of the course curriculum. 
Keeping these guidelines in mind can assist you in finding a design college that is a suitable match for your interests and professional goals.
If you want to work in this fast-paced industry, you'll need to earn the proper qualifications to have a good chance of landing a position.
The fashion design industry is one of the most well-known and lucrative fields in the global economy today.
There are a variety of reasons why candidates choose to pursue a career in this profitable and rapidly expanding sector. Those with the necessary skills and qualifications can choose from a wide choice of job options. A large number of job opportunities allows you to select a career that is most aligned with your interests, talents, skills, and professional goals. 
Sample machinists, upholsterers, fashion photographers, and costume designers are just a few examples. Individuals can choose the role that best fits their talents, skills, and career objectives. 
If you are looking for career opportunities with a specific fashion brand or house, you should consider taking look at placement statistics before making a financial commitment to a university. This can allow you to align all of your efforts with what you aim at accomplishing. 
Second, hopefuls in the fashion sector are subjected to a great degree of job pressure. This is an industry that will excite and excite individuals who are capable of operating under pressure and delivering client requests on schedule.
Finally, the fashion design sector offers tremendous earning possibilities for designers and experts. Given the worldwide scope and high worth of the industry, individuals can expect to be monetarily recognized for the quality of their job.
However, to work in this field, hopefuls must possess the relevant qualifications. Fashion design courses beyond 12th grade at the college level, for example, can provide a solid foundation for a career in the sector.
Some of the best fashion designing courses to take after the 12th from a good design college include:
1. B. Des Fashion Design 
The B. Des Fashion Design course is offered by ITM Group of Institutes, a well-known fashion design college in Mumbai, and it teaches students the principles of fashion design. This program normally lasts four years and includes instruction in a variety of areas like as merchandising, fashion marketing, manufacturing, garment construction, and decoration.
2. BSc in Fashion Design 
The Bachelor of Science in Fashion Design is a more technical degree that prepares students to design footwear, jewelry, fabrics, apparel, and other items. Students are taught to use their imagination to create and design high-value items to the fullest extent possible.
3. B. Des in Jewellery Design
A Bachelor of Design in Jewellery Design course from a good design college is for people who already know what niche they want to work in. This is often a three-year program that includes thorough instruction in jewelry design, manufacturing, marketing, and sales.
Remember to do your research well in advance concerning the type of course and university you would like to pursue fashion designing from. This is one of the best fields that you can consider entering if you have the passion and flair for creativity that this industry demands! 
Good luck!
Dignified with Rankings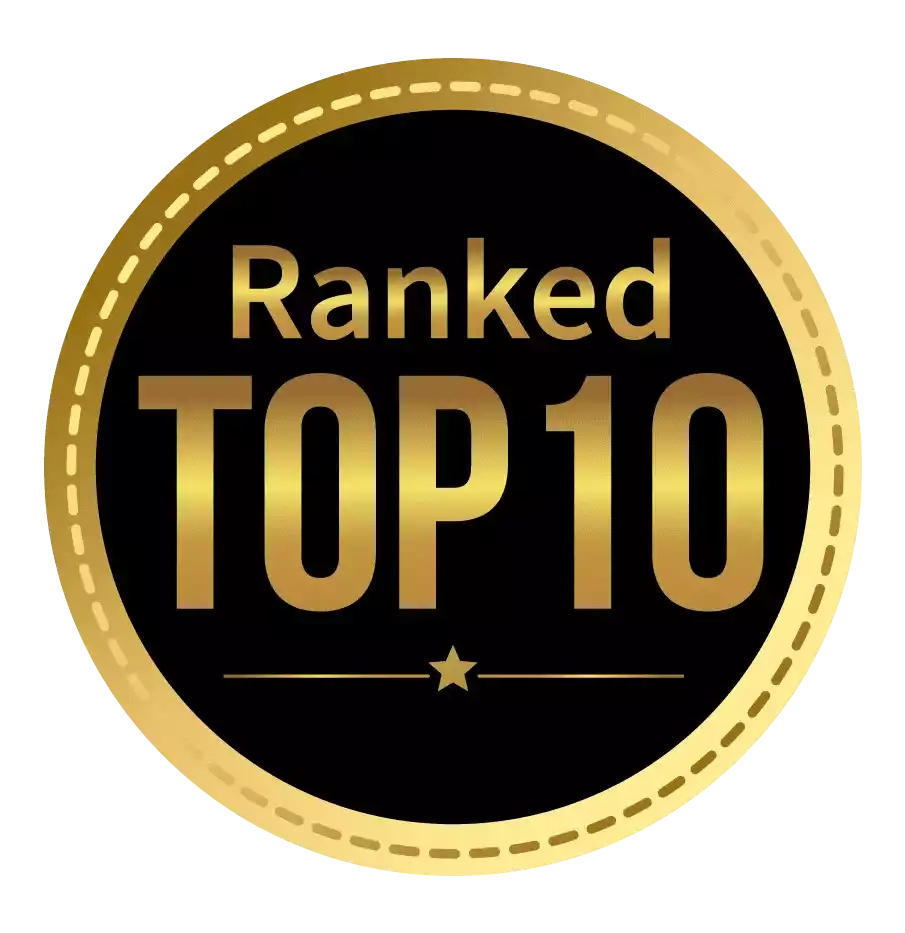 Amongst India's most promising Hotel Management Institute by Higher Education Review 2021
---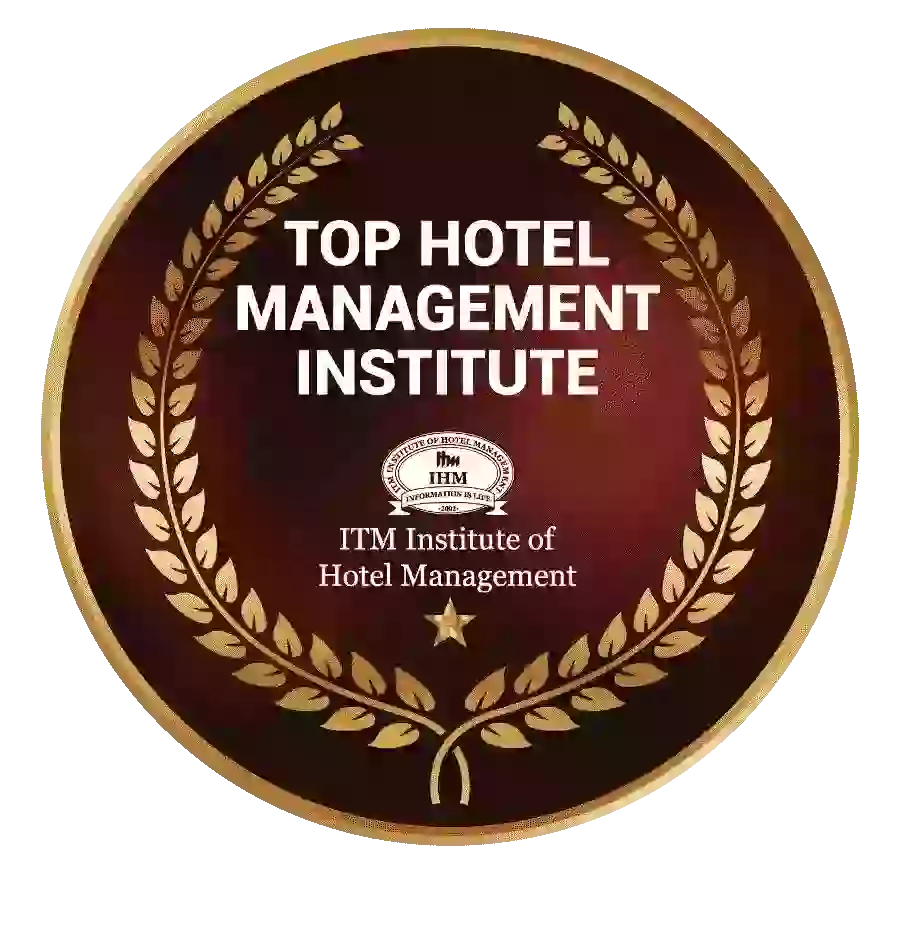 Ranked Top Hotel Management Institute awarded by Times Education Icon 2022
---
Quality Education, Outstanding Administration & Leading Infrastructure by Educational Excellence Awards & Conference 2021
---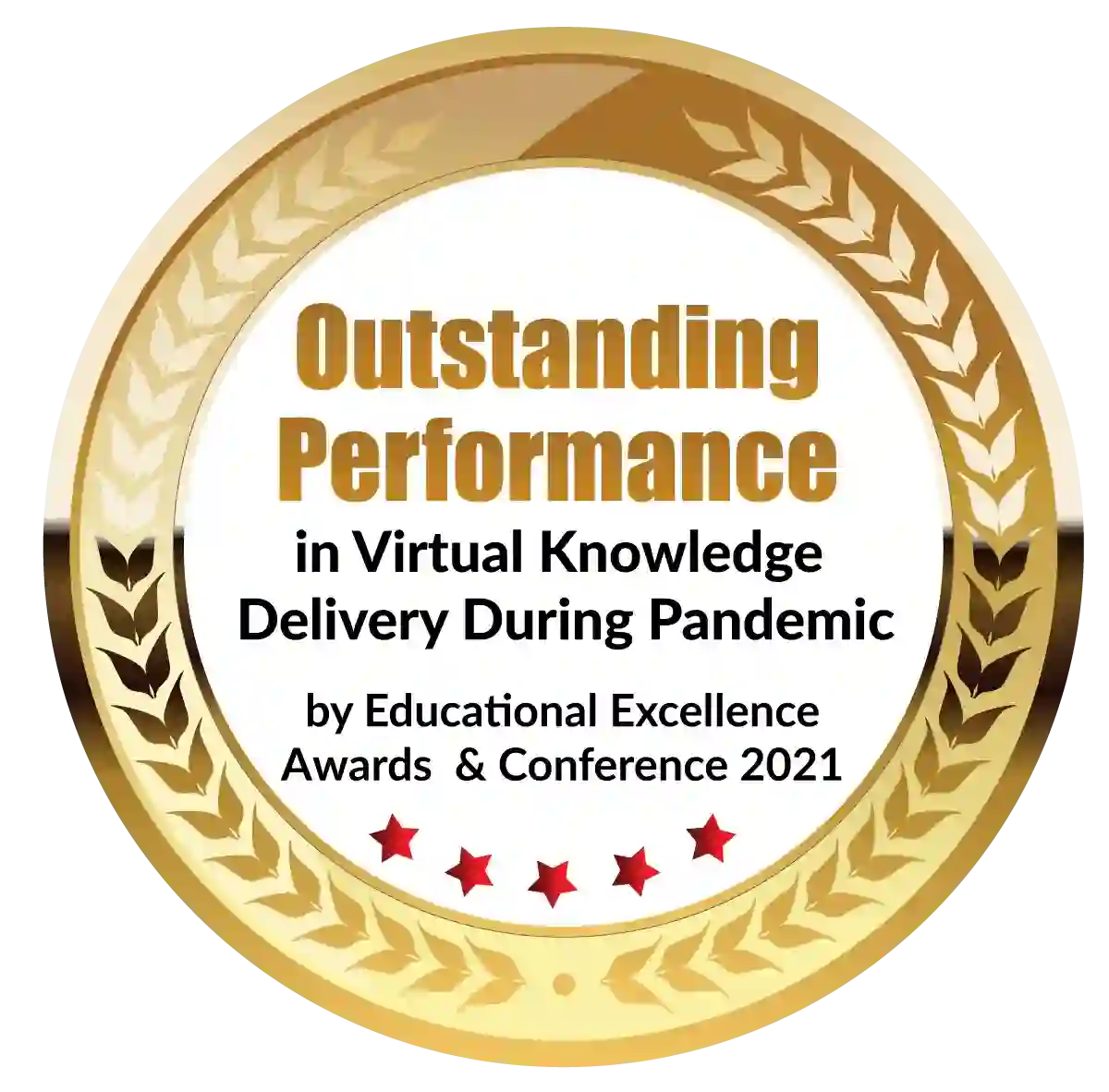 Outstanding Performance in Virtual Knowledge Delivery During Pandemic by Educational Excellence Awards & Conference 2021