Students Trained & Placed
Kitchen Training Facility
International & National Internships only at 5-star Properties
One to One Corporate Mentorship
An Entrepreneurial Culture at the Campus
Dignified with Rankings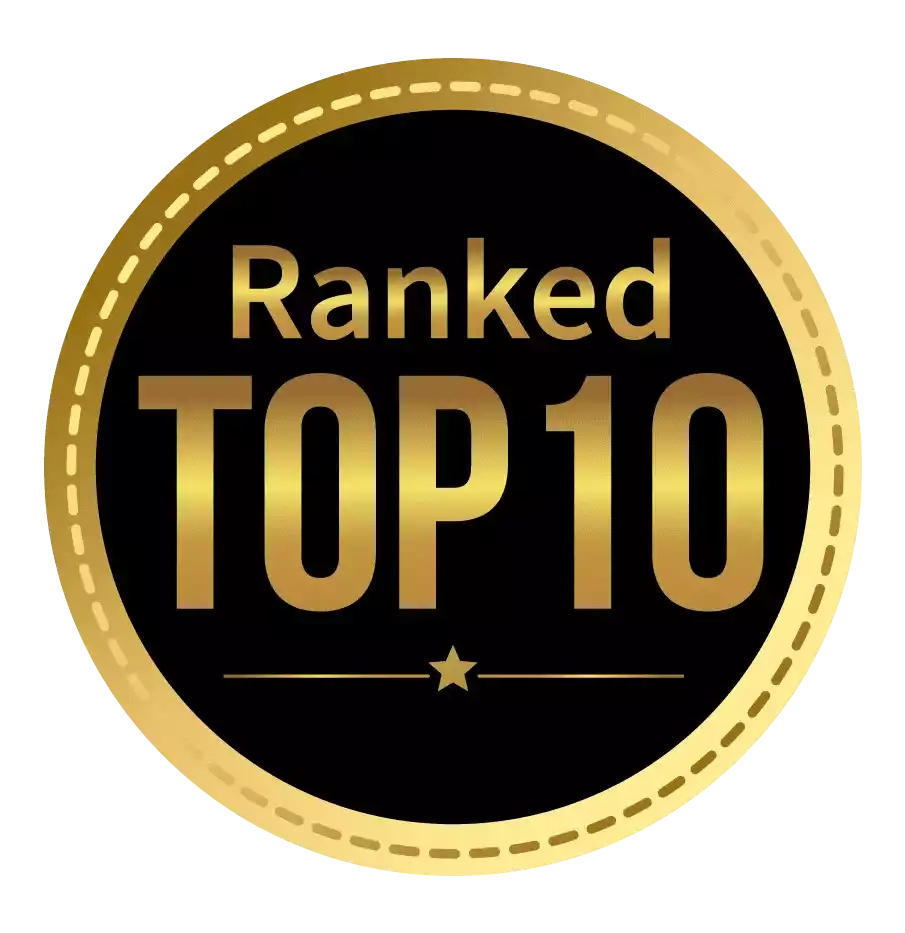 Amongst India's most promising Hotel Management Institute by Higher Education Review 2022
---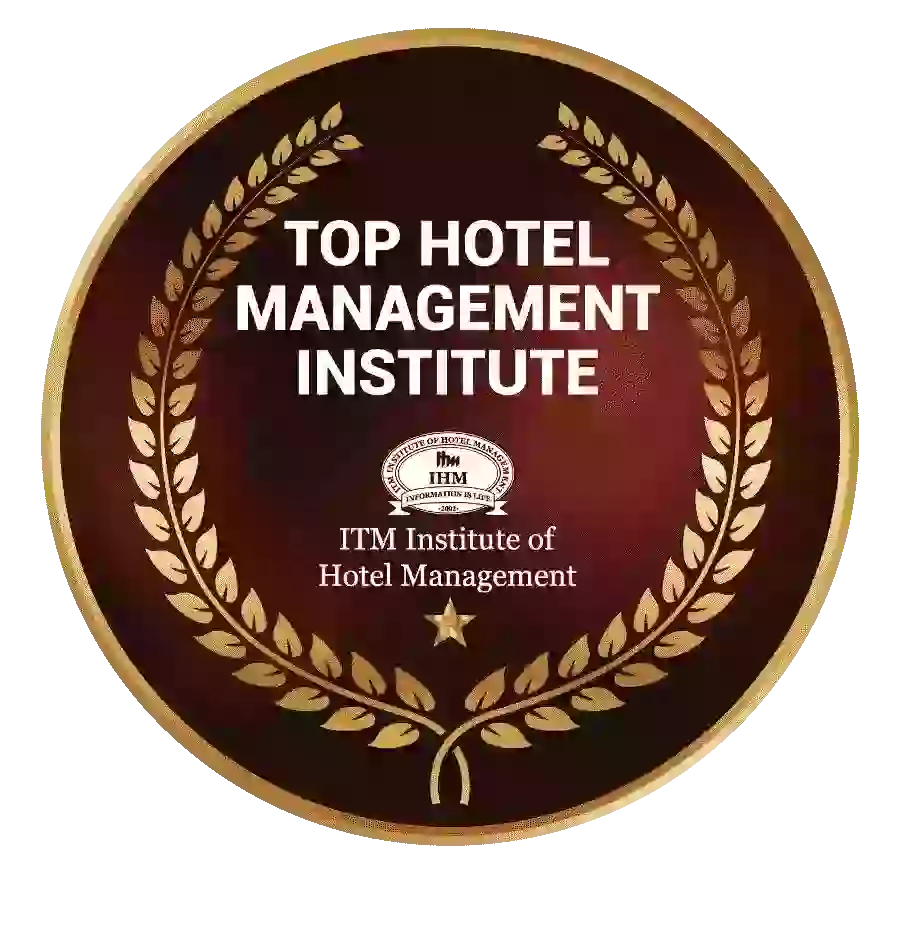 Ranked Top Hotel Management Institute awarded by Times Education Icon 2022
---
Quality Education, Outstanding Administration & Leading Infrastructure by Educational Excellence Awards & Conference 2021
---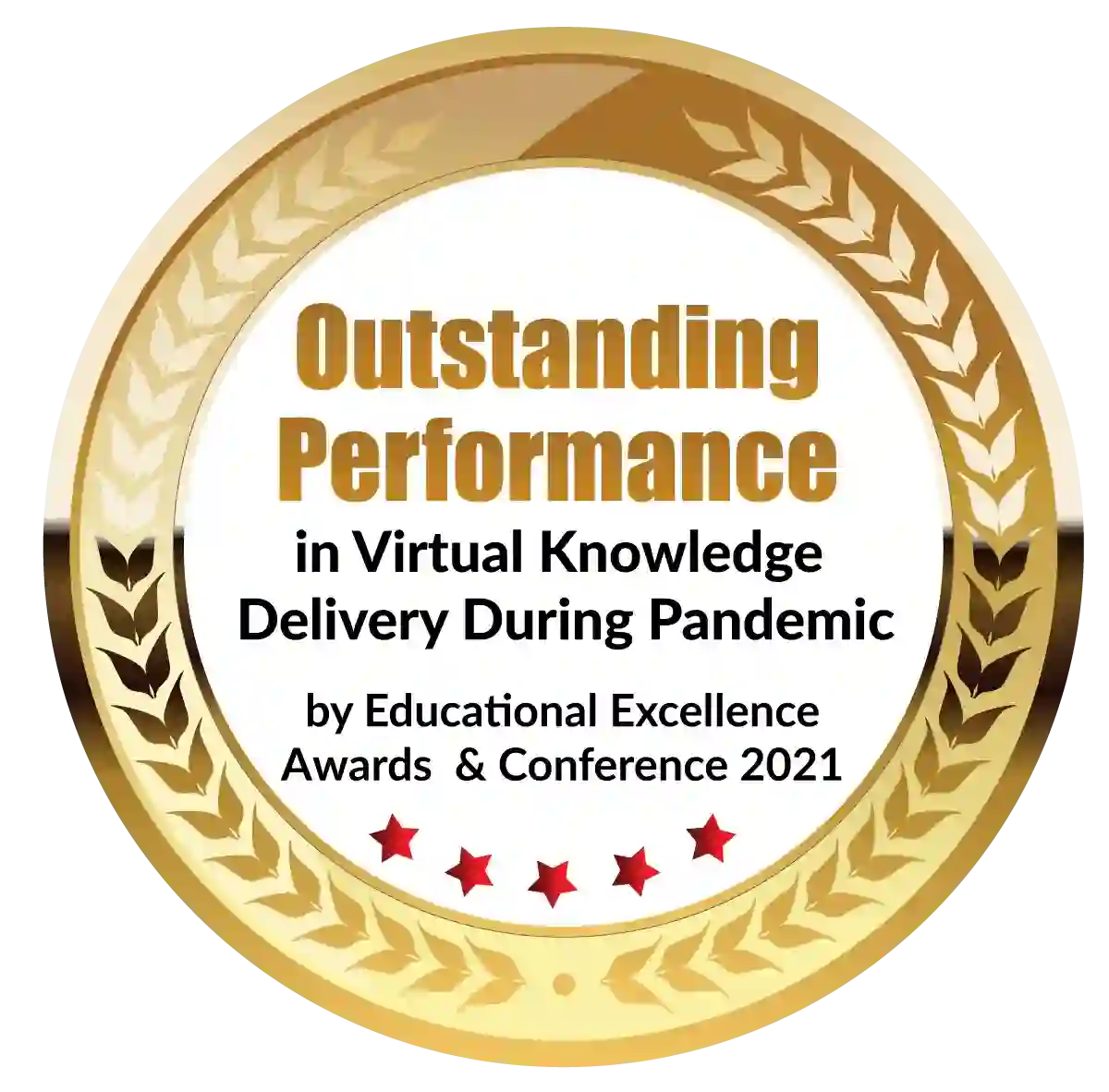 Outstanding Performance in Virtual Knowledge Delivery During Pandemic by Educational Excellence Awards & Conference 2021
A designer has the ability to bring dreams to life. Designing courses will assist the ambitious candidate in learning about the fundamentals of design and how they apply to various industries. A huge array of opportunities awaits the applicant who pursues a design degree. History, drawing, photography, and modelling are some of the subjects they can study. The course is open to those who are passionate about designing their way toward transforming the future world. Aspiring designers have a variety of employment options available to them, and if they possess abilities such as drawing, focus, creativity, and communication, they can thrive in the world of design. We'll look at the best design schools in India that provide design courses in this article. Along with them, we've included the design course criteria and career prospects.
Specialisation in  Design Courses
After completing their 10+2, the majority of students choose to pursue a career in science or engineering. And, in the majority of cases, the courses are physically demanding for some individuals. However, any design course in any specialisation has the potential to pique the candidate's attention, and there are a variety of specialties available at design school in India that the candidate can choose from in the designing course, including:
Fashion design
Communication design
Product design
Textile design
Graphic design
Exhibition design
Interior design
Web design
Eligibility Criteria for  Design Course 
The majority of India's design colleges are located around the country. These colleges have specific eligibility requirements that the candidate must meet. Every year, a large number of students enrol in design degree programs. The following are the design course eligibility criteria for enrolling in a design school in India: -
B.Des – The candidate must have completed 10+2 in any stream from a reputable board. To be eligible for the course, they must have a 45 percent in plus two.
Diploma in Des - A minimum of 10+2 from a well-recognized board is required for a diploma in design.
BSc Design — The candidate must have completed their 12th grade from a well-recognized board.
B.Arch, BVA, BFT — The candidate must have a minimum aggregate of 10+2 from a well-recognized board.
M.Des, M.Sc., M(Arch), MFA - The candidate must hold a bachelor's degree in the field of specialisation in which they intend to pursue a master's degree.
Admissions to Design Colleges in India
For UG programs, there is also a national entrance exam that candidates must pass in order to pursue a bachelor's degree in design.
There are admission tests for PG courses at the college, national, and state levels that a candidate must pass in order to pursue a master's degree. They are as follows:
Courses in Design
Some of the most popular design courses offered at UG and PG levels at design school in India are listed below.
Design Courses at UG Level
BDes
A bachelor of design course (BDes)  is a well-known undergraduate design degree. Fashion Designing, Interior Designing, Accessory Designing, Textile Designing, and more specialties are all available as part of a four-year B.Des degree. The BDes degree has grown through time, and it is now available in a variety of design specialisations, including Graphic Design, Multimedia Design, VFX Design, Visual Communication, and Game Designing. This broadens the breadth of a BDesign degree by providing job alternatives, opportunities in a variety of industries, and opportunities to master new technology. CAD, CAM, product development, marketing, specialisation-specific subjects, vocational subjects, elective subjects, and personality and skills development subjects are all included in the course curriculum. Internships, events, and exhibitions at both the national and international levels provide students pursuing a B.Des degree with exposure to the design sector.
Students with a BDesign degree can begin working immediately after graduation. They could do internships with top designers in their field to improve their career prospects.
BSc
Bachelor of Science, or BSc, is a three-year undergraduate degree that is widely provided across India's institutes and universities. Students with a passion for scientific aptitude and a desire for research-oriented and calculative techniques based on a proven systematic manner choose BSc as one of the most popular courses. Experimentation, study, and discovery are important to science.A bachelor's degree in science is the culmination of both theoretical and practical learning. A student with a BSc degree has several options available to him or her, including further study in Science or any other discipline that is related to or different from the courses covered before graduation. However, after completing a BSc, the most common higher education option chosen by students is a Master of Science (MSc).
BFA
The Bachelor of Fine Arts, or BFA, is an undergraduate degree program that concentrates on the visual and performing arts. Painting, sculpture, photography, literature, animation, and other forms of visual arts are studied in this degree, which is also known as Bachelor of Visual Arts (BVA). The study of Performing Arts, on the other hand, includes areas such as dance, theatre, and music. A Bachelor of Fine Arts degree frequently asks the individual to select a concentration area based on his or her interests, which is available at design school in India.
.BFA is normally a three to four-year program that can be completed full-time, part-time, online, or through distance learning, depending on the candidate's chosen focus.
BFTech
Bachelor of Fashion Technology (BFTech) is a design program that combines creativity and technology in a unique way. The BFTech program lasts four years and is divided into two semesters each year. In addition, as part of a BFTech program, students must complete an obligatory internship in order to gain a better understanding of how the sector operates.
Aspirants are taught how to create, design, manage, and market fashion products as part of a BFTech course. Following completion of a BFTech degree program, graduates may opt to work in the industry or continue their study in the field of fashion. Aspirants can pursue Masters of Fashion Technology (MFTech), MDes in Fashion Design, Post Graduate Diploma in Fashion Design, and other programs after completing a BFTech course.
PG Courses in Design
MDes
A master's degree in design can only be pursued after a bachelor's degree in the relevant field has been completed. Through projects, the two-year degree allows students to master real-world-based procedures, industry-specific theories, and design abilities, allowing them to learn the nitty-gritty down to the core.
Craft, Textiles, Special Needs, Publications, Media, Lifestyle Products, Graphics, and User Experience Design all benefit from a Master of Design degree, which is an advanced degree that allows for specialisation and study in the Fashion and Design Industry. Students from many fields such as fashion, design, fine arts, engineering, commerce, science, and architecture are eligible for the degree. You should, however, have a basic understanding of the relevant design stream that you wish to study as part of your Master of Design.
MA
The MA, or Master of Arts, is a postgraduate art program. After obtaining their bachelor's degree, students can pursue an MA. Various institutions and universities in India and overseas offer degrees in various specialisations. It is a two-year program that can be pursued by applicants who hold a bachelor's degree. The degree can be completed in full-time, part-time, correspondence, or distant learning modes.
 M.Sc
Master of Science (MSc) is a two-year postgraduate degree program in physics, biology, chemistry, mathematics, botany, biotechnology, microbiology, environmental sciences, food sciences, and life sciences given by universities and colleges in a variety of science areas. A Master of Science degree provides students with scientific as well as professional entry-level skills. This course will provide advanced academic and practical knowledge to students in their chosen fields. The MSc specialisation chosen by students is usually the one they studied during their undergraduate studies. If you're a science graduate seeking a job, here's everything you need to know about MSc, including the required skill set, fundamental eligibility criteria, course curriculum, top entrance examinations, job profiles, and more.
MFA
The Master of Fine Arts (MFA) is a postgraduate degree program that focuses on visual and performing arts. The course lasts two years (typically divided into four semesters) and is offered by most colleges and universities with a concentration. A Master of Fine Arts program is intended to help students hone their talents and develop as artists in their chosen discipline. Candidates with an MFA degree can work in a variety of fields, including advertising, clothes, printmaking, periodicals, dance studios, digital media, and publishing organisations.
Design Career Prospects
Candidates at the UG and PG levels can pursue a variety of design vocations at institute of design in india. Candidates' career/job prospects, on the other hand, are determined by the design specialisation they select. Candidates can pursue a variety of design occupations, including:
Product Design
Footwear Design
Automotive Design
Apparel Design
Knitwear Design
Exhibition Design
Information Design
Leather Design
To succeed in the design field, you will need certain skills, which you will learn while pursuing a fashion design degree. So, if you believe you are the right person to carry this genre, choose this lovely profession and change yourself into a colourful, shaped, and designed flashlight.
Dignified with Rankings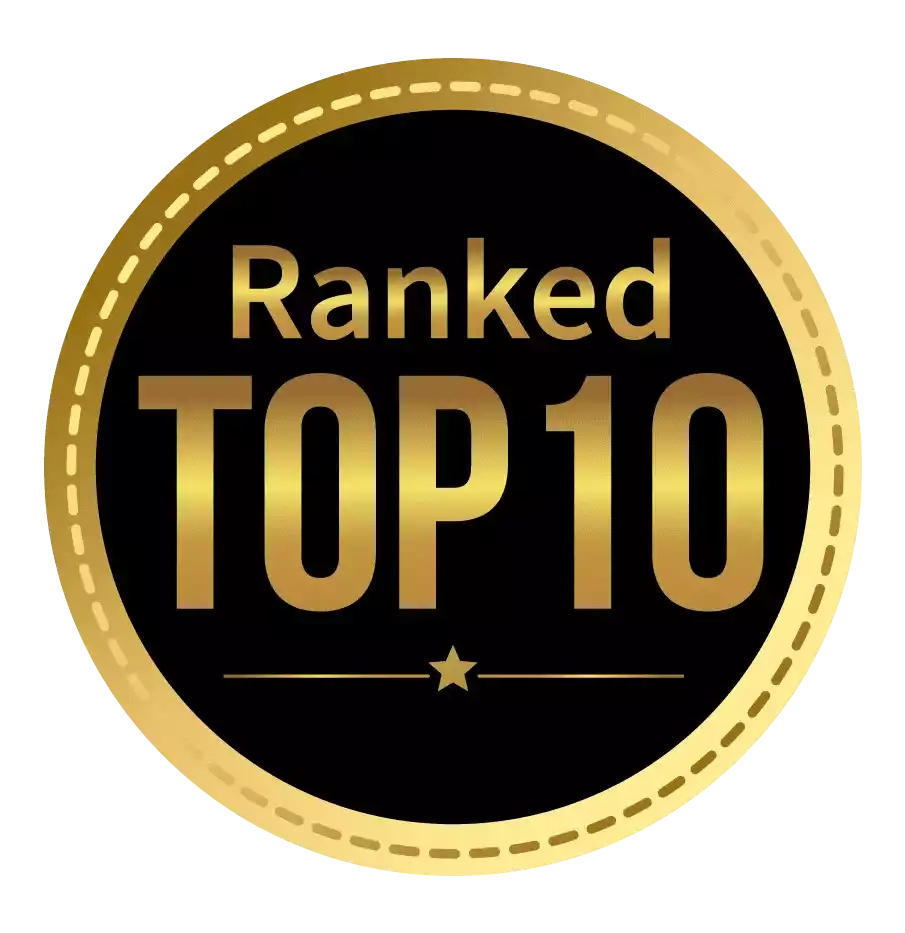 Amongst India's most promising Hotel Management Institute by Higher Education Review 2021
---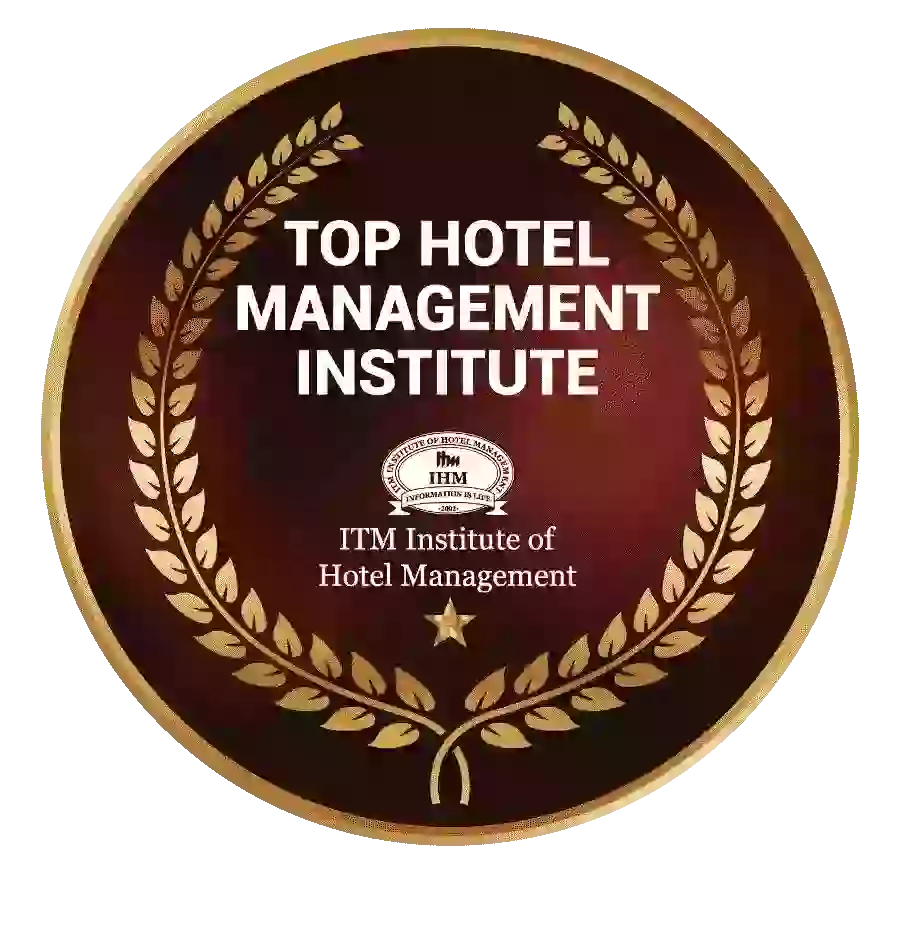 Ranked Top Hotel Management Institute awarded by Times Education Icon 2022
---
Quality Education, Outstanding Administration & Leading Infrastructure by Educational Excellence Awards & Conference 2021
---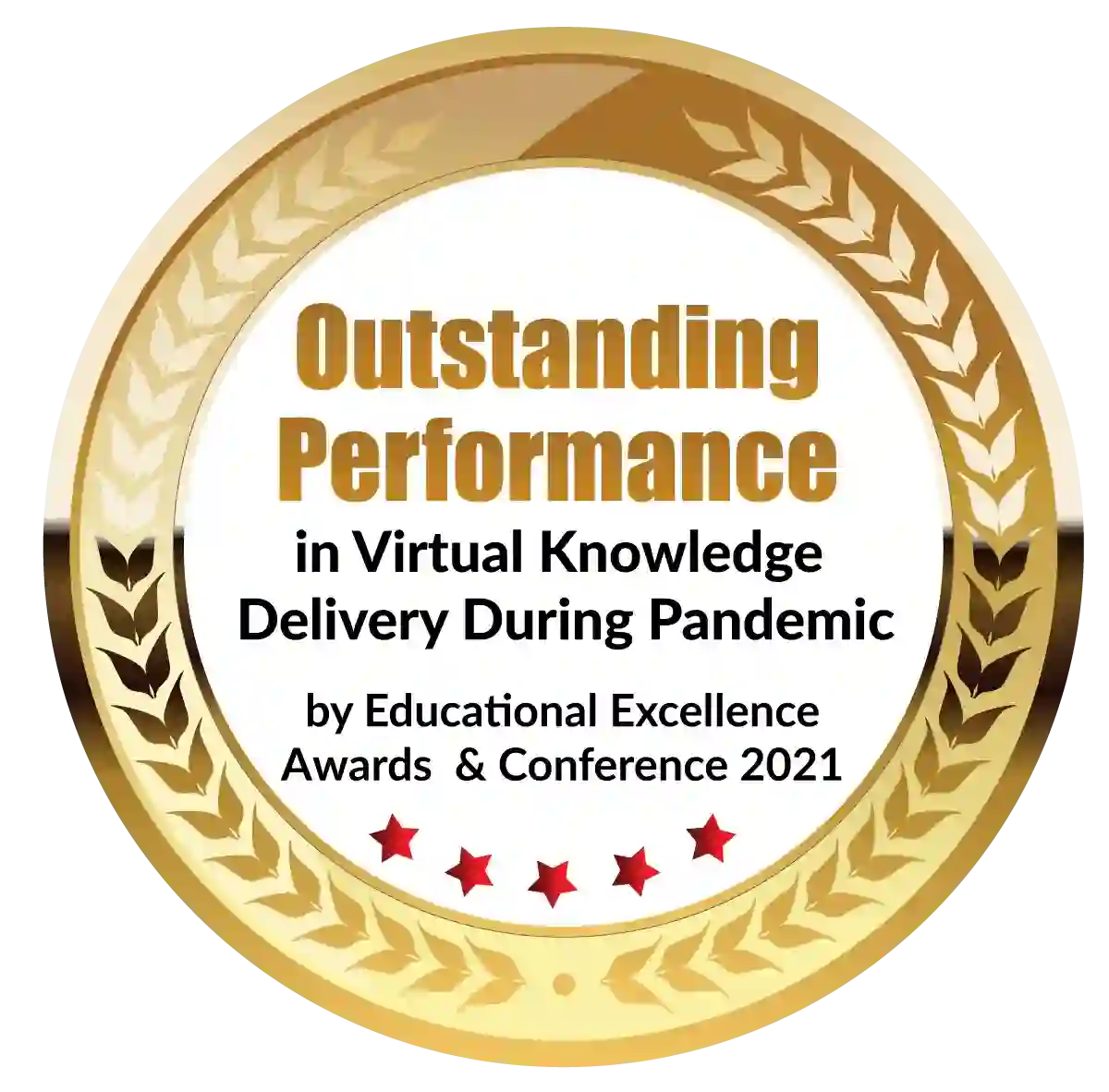 Outstanding Performance in Virtual Knowledge Delivery During Pandemic by Educational Excellence Awards & Conference 2021